Warm celery color, a concerto between the idyllic and the urban, wandering between summer and autumn
Warm celery color, a concerto between the idyllic and the urban, wandering between summer and autumn
The light celery color reminds people of the sky with floating clouds, the hillside with blooming flowers, the rushing river, and the wind blowing through the forest. Celery color understated green with warm yellow, light and lively, in the hot summer, it brings a cool breeze, in the sluggish autumn, it comes warm light.
Dream time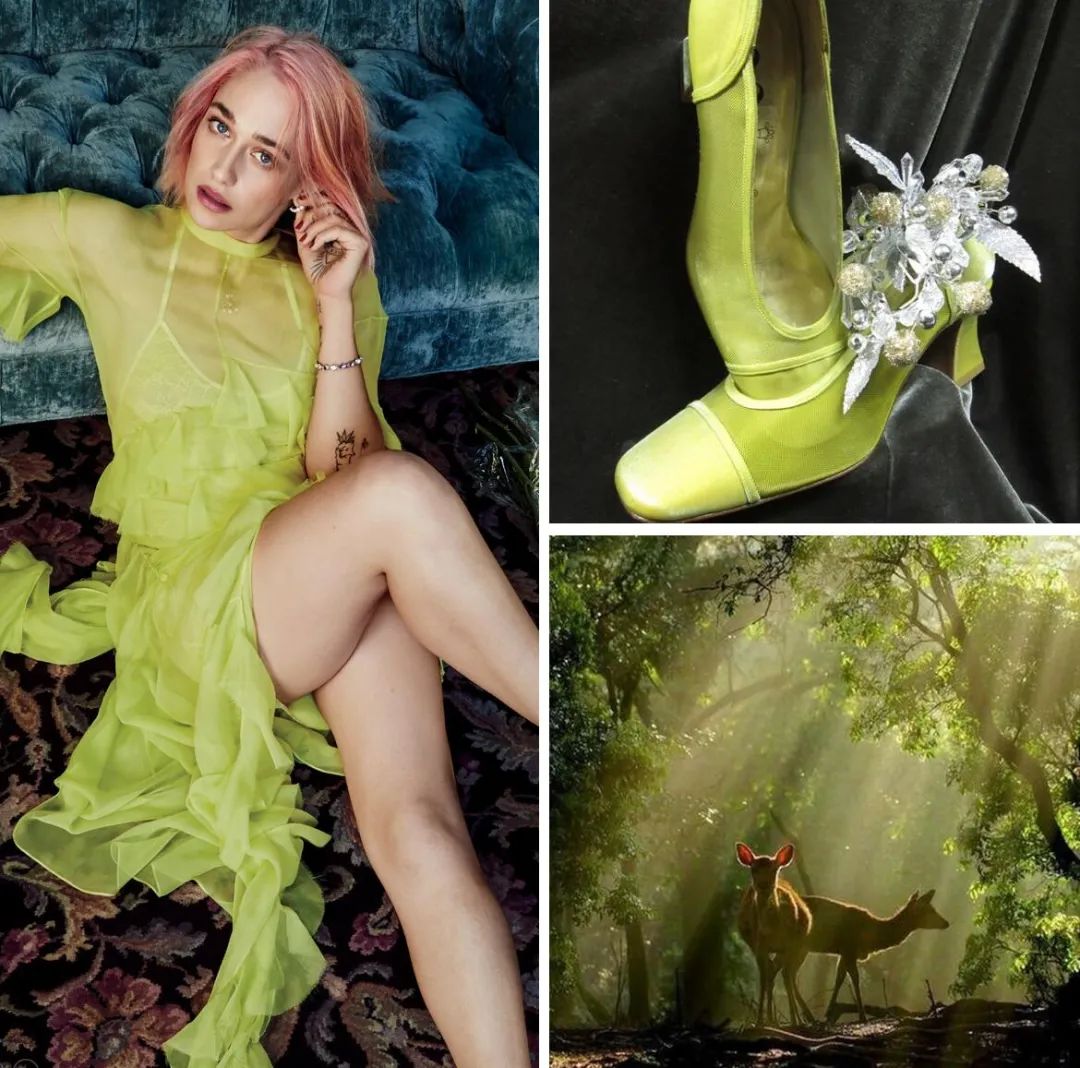 Different shades of green tones can deepen the layering of space and avoid monotony, but also maintain unity and immerse the room in a fresh green atmosphere. In this bedroom, the celery-colored wallpaper has the texture of the fabric, and the color of the stylized headboard is splashed into the crushed curtains, signaling a strong rustic atmosphere. Two buttercup yellow gourd-shaped bedside lamps break the cold atmosphere of the space and bring warmth.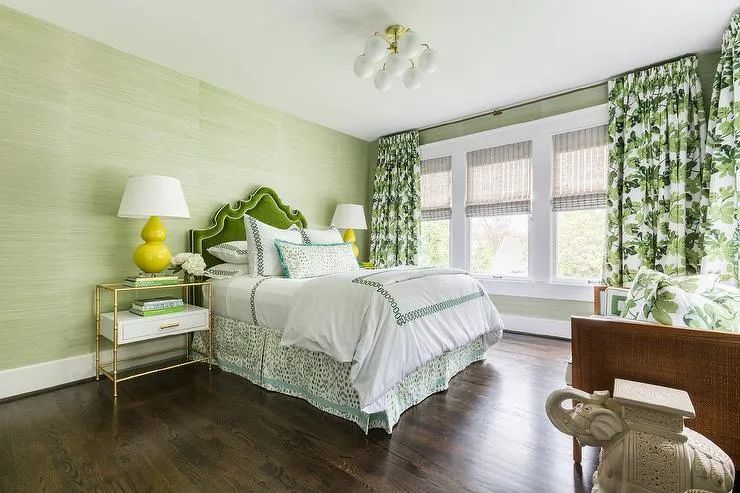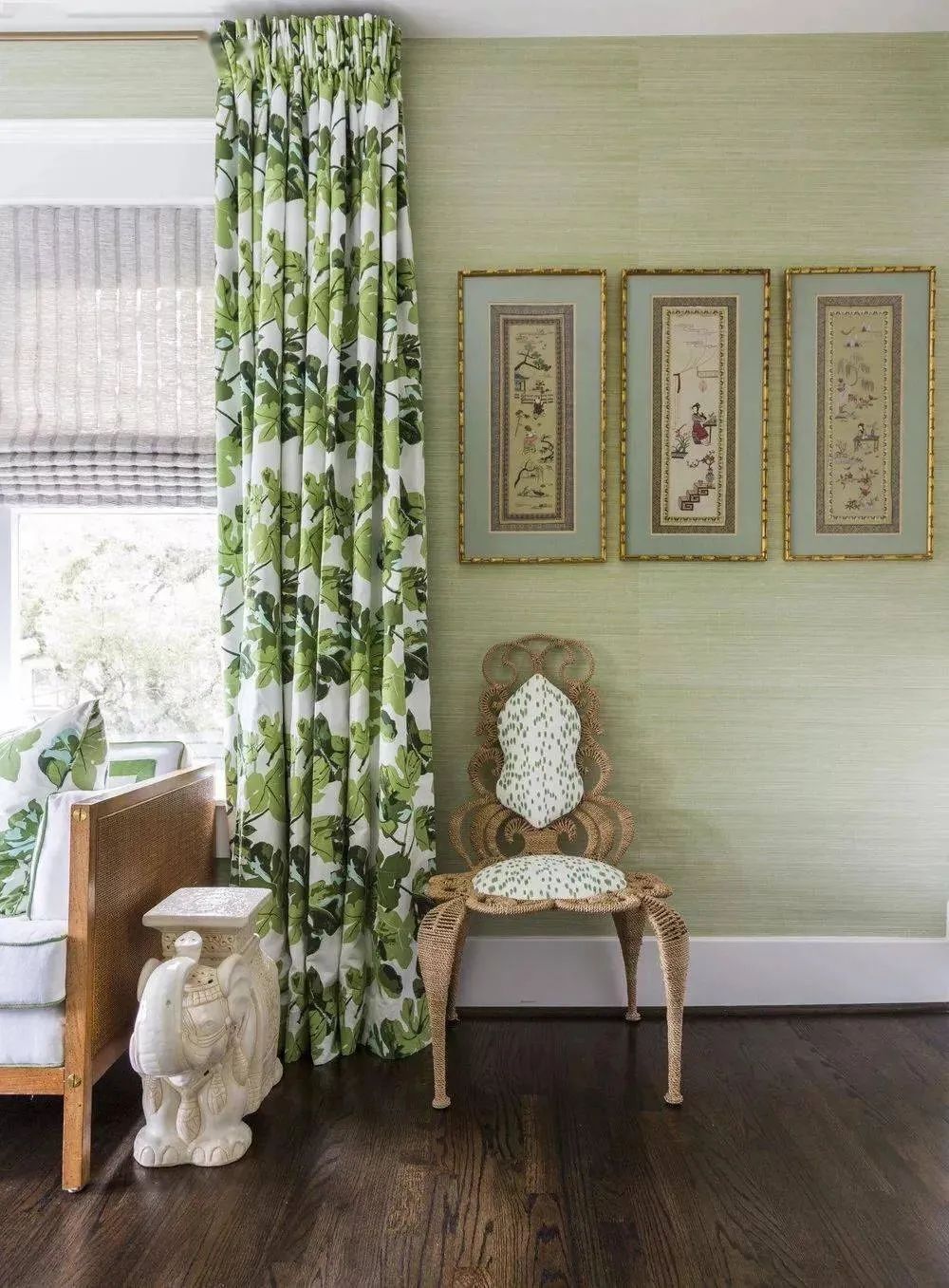 Autumn coral sea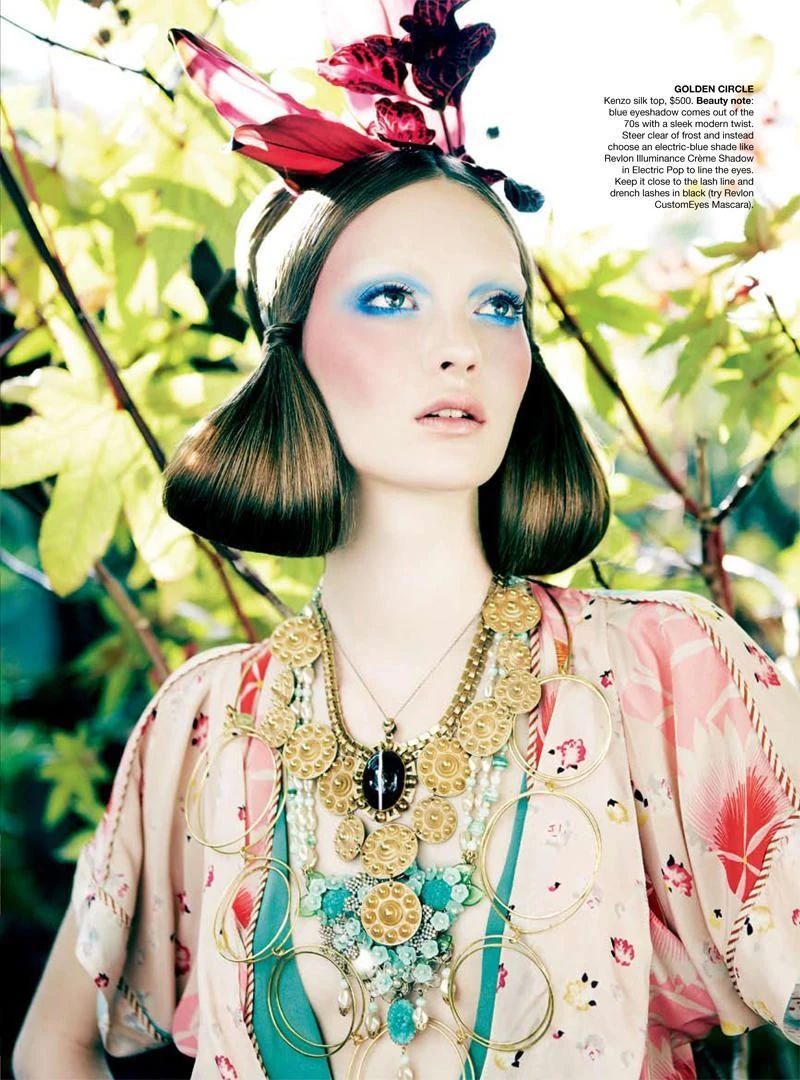 The celery color comes with a light warmth, like autumn and summer. The glossy and soft wall paint interprets the warmth of the celery color with a full texture, and the coral-colored upholstered dining chairs reflect each other with the celery color, just like a bowl of miso soup, and the feeling of sweetness becomes stronger and stronger. The textured linen rug and curtains are both in light yellow to enhance harmony, and the botanical painting on the side table makes the flower arrangement more vivid.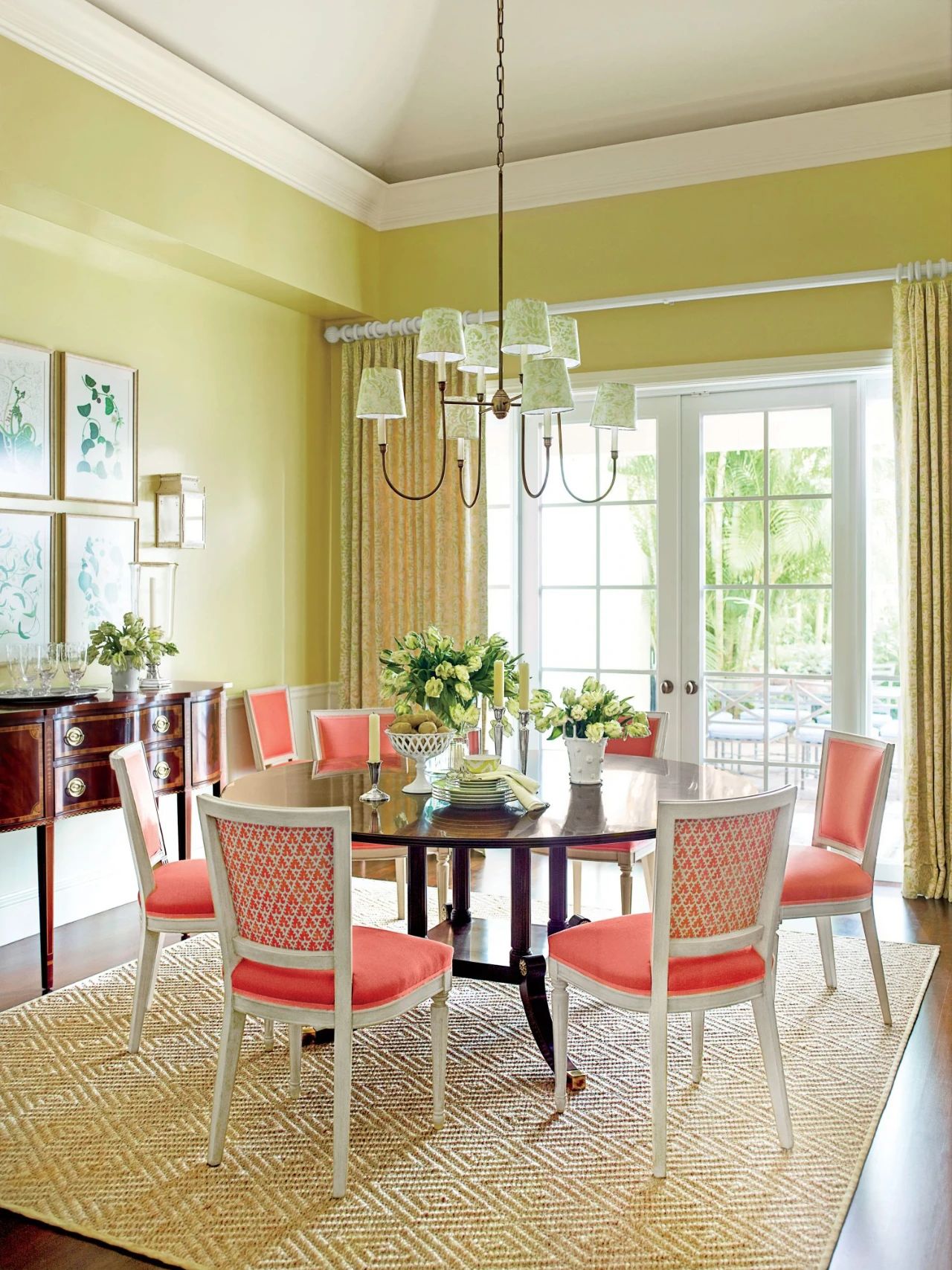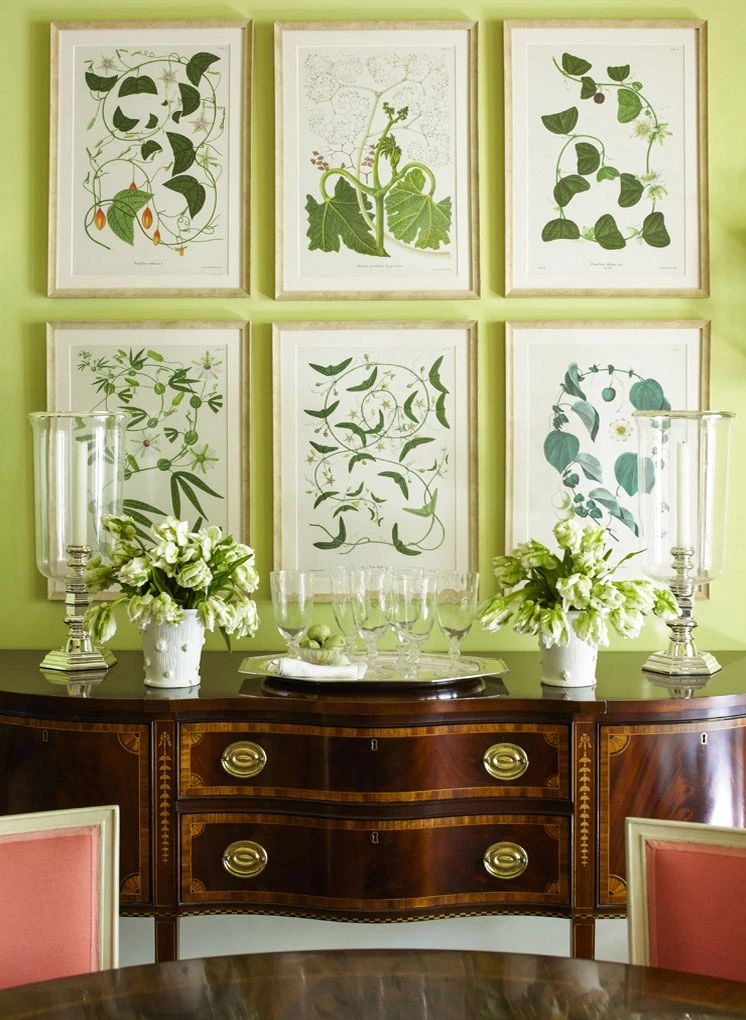 Country Style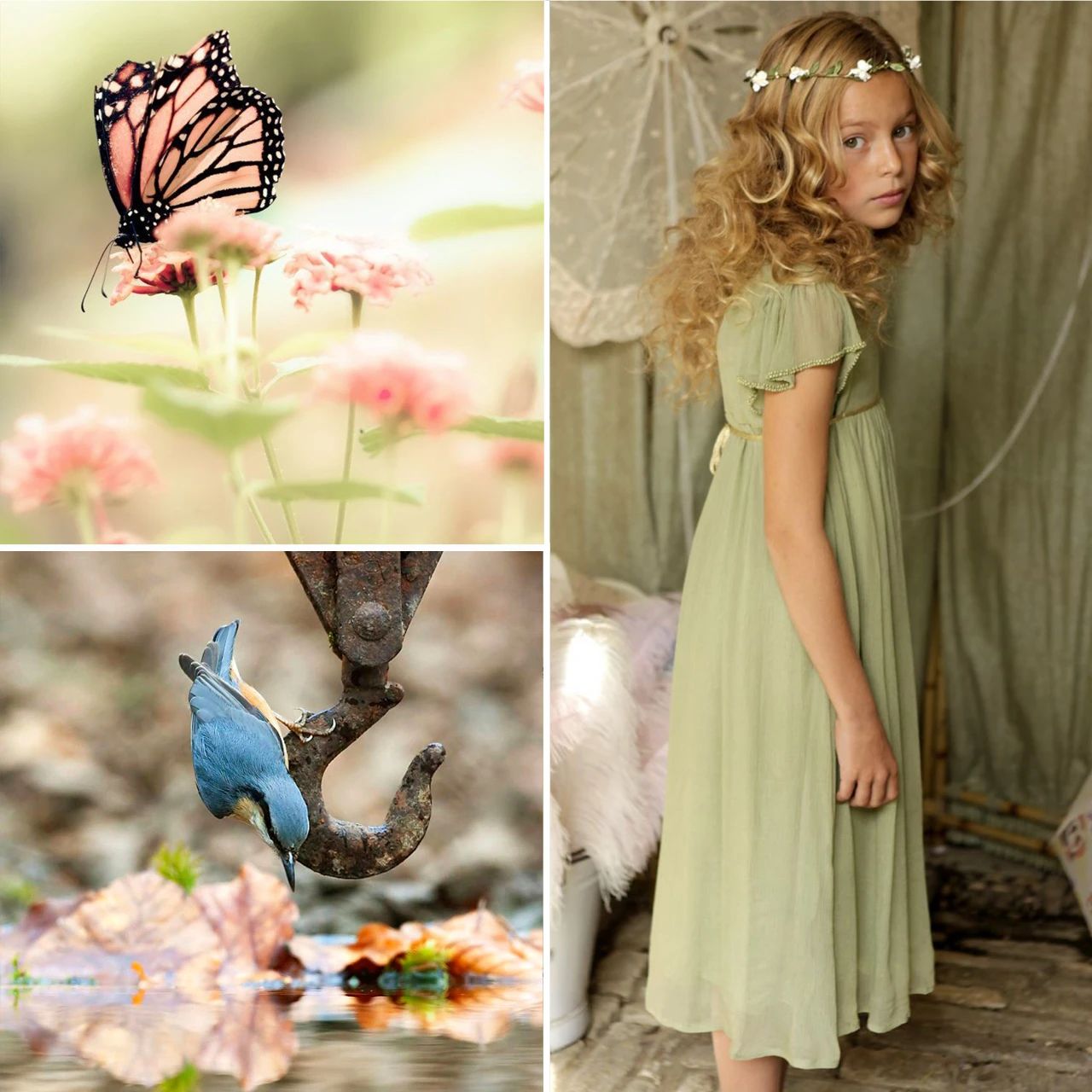 The soft colors of this children's bedroom create a relaxed, laid-back English country style. The celery-colored background exudes soft warmth and life, and the simple wooden bed is decorated with orange and pink fabrics and butterfly pillows for a light and sweet look. The swing chair in front of the window uses blue cushions, which adds a touch of cool seasoning to the space, and the cartoon-style yellow chandelier and wall art incorporates a childlike interest in the space.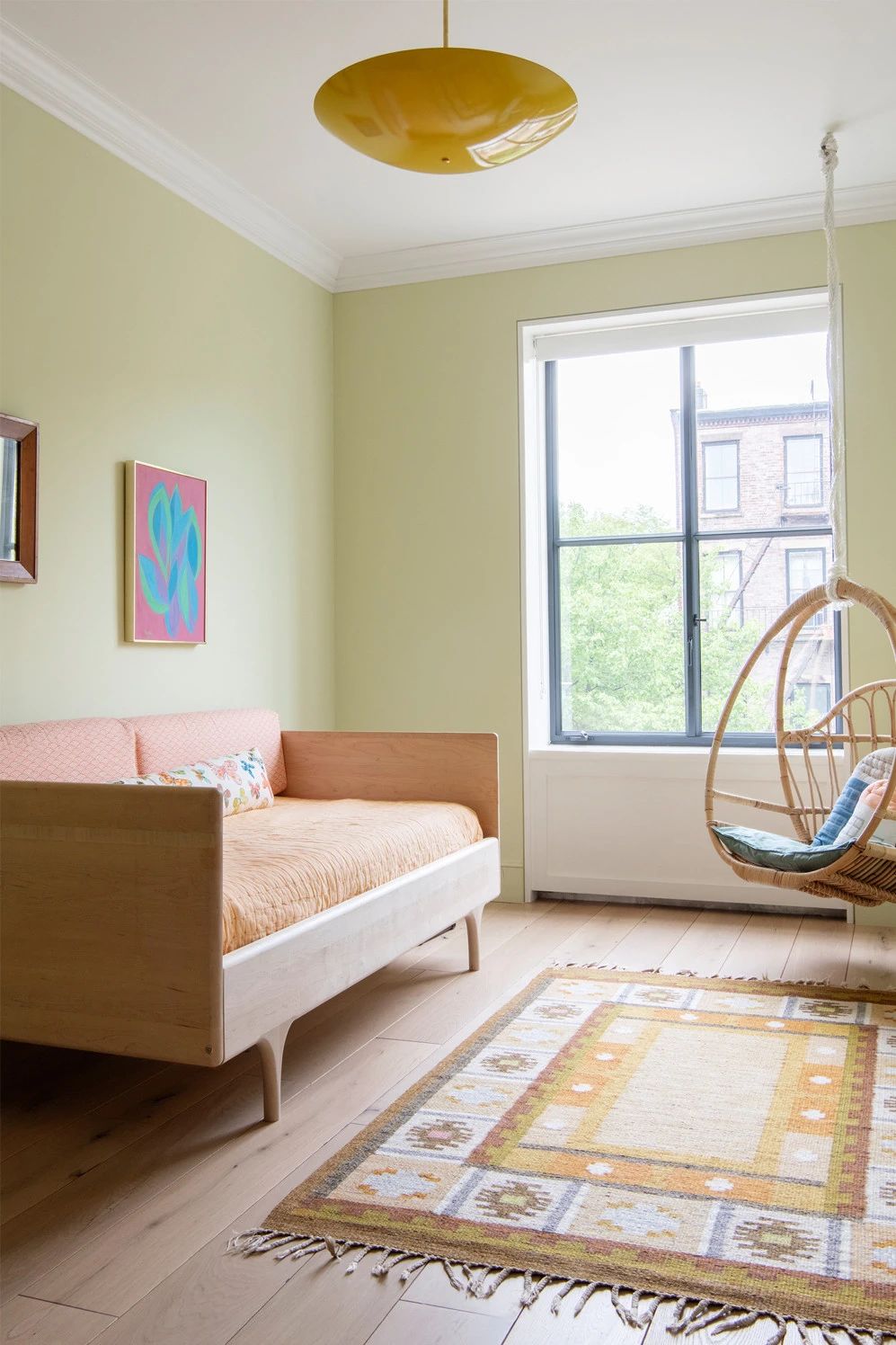 Tranquil idyll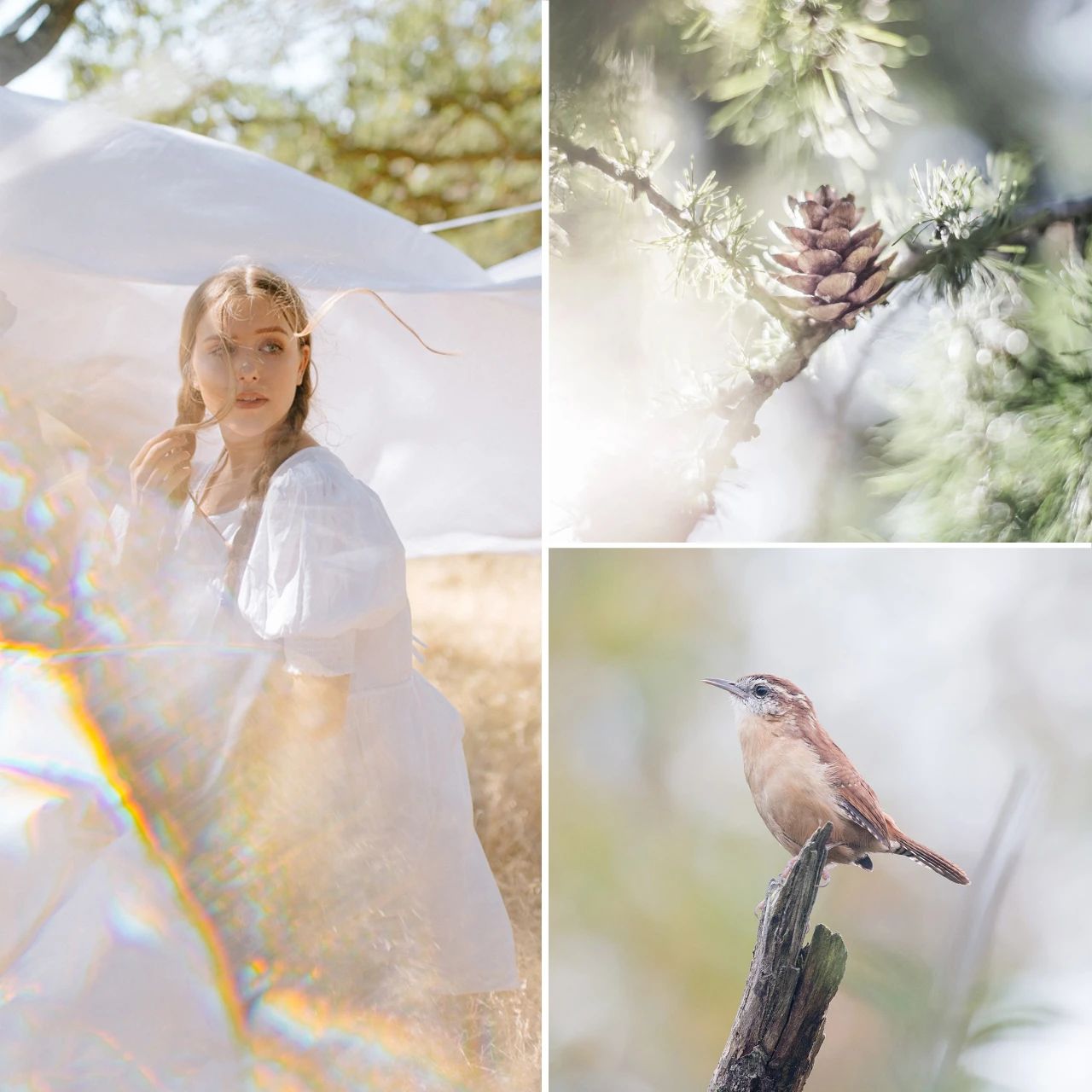 The pairing of bright white with a single light tone tends to create a tranquil and soft interior that returns to a rustic feel to a large extent with rich, well-ventilated doors and windows. The application of celery-colored walls and bright white fabric, complemented by a darker shade of green pattern accents, bring out the layers.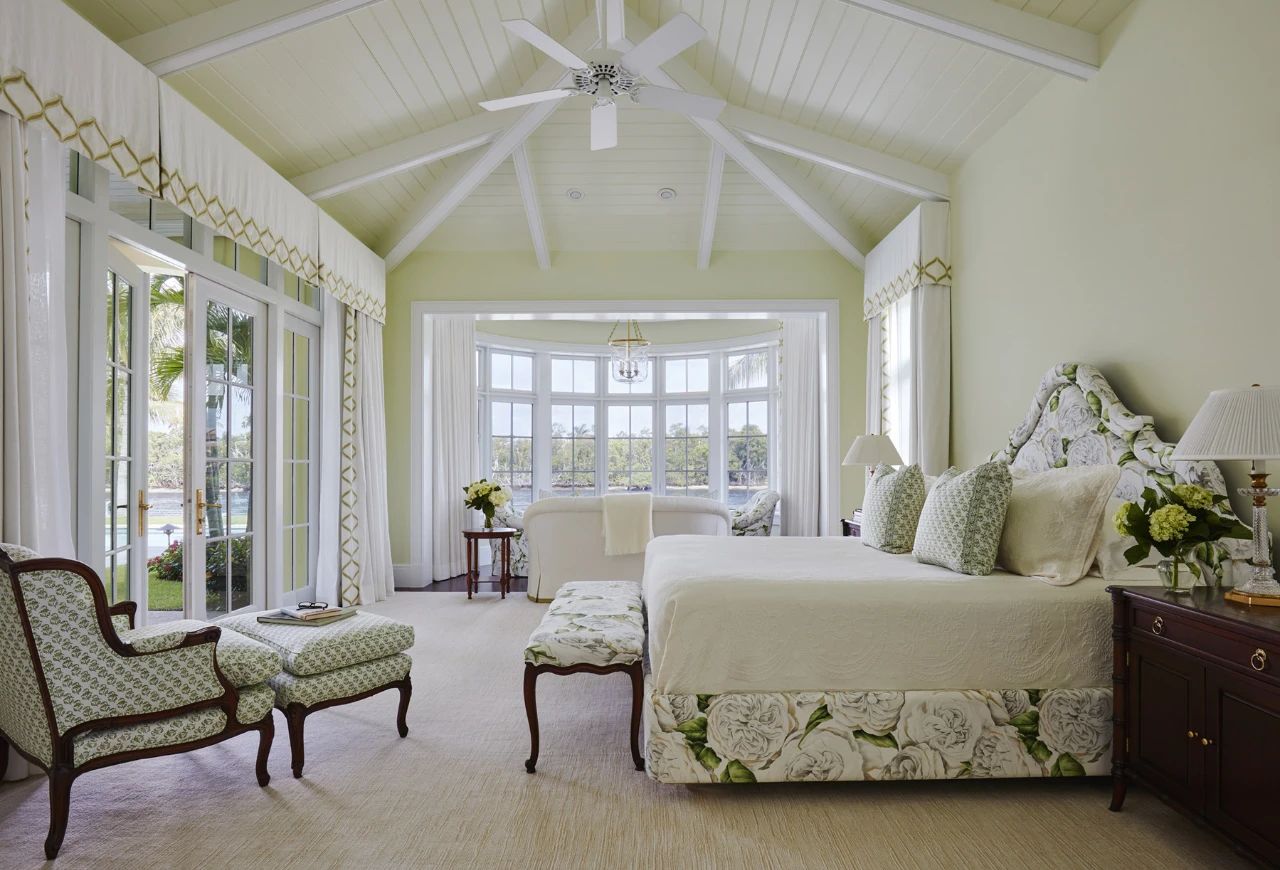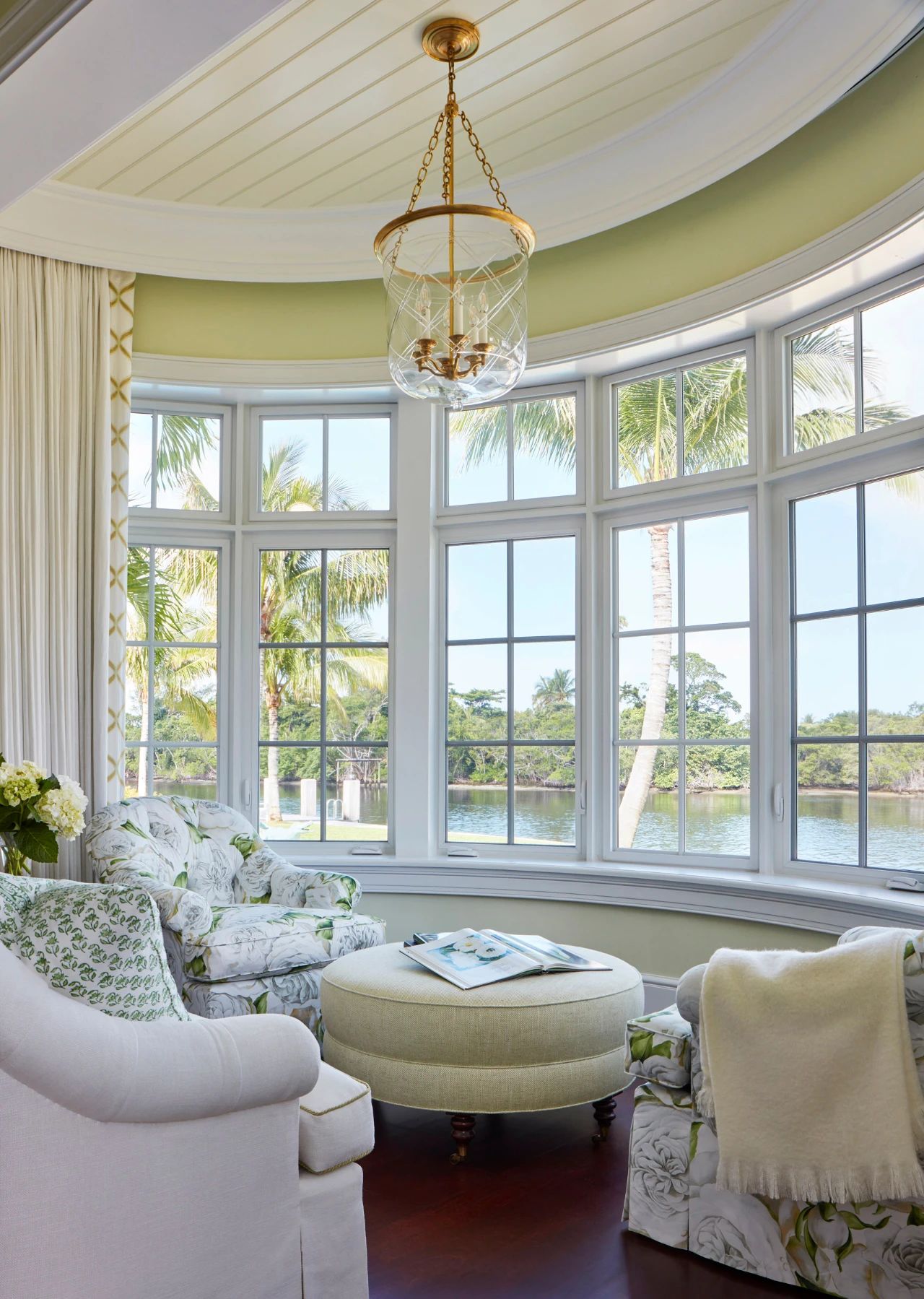 Deep Water Orchid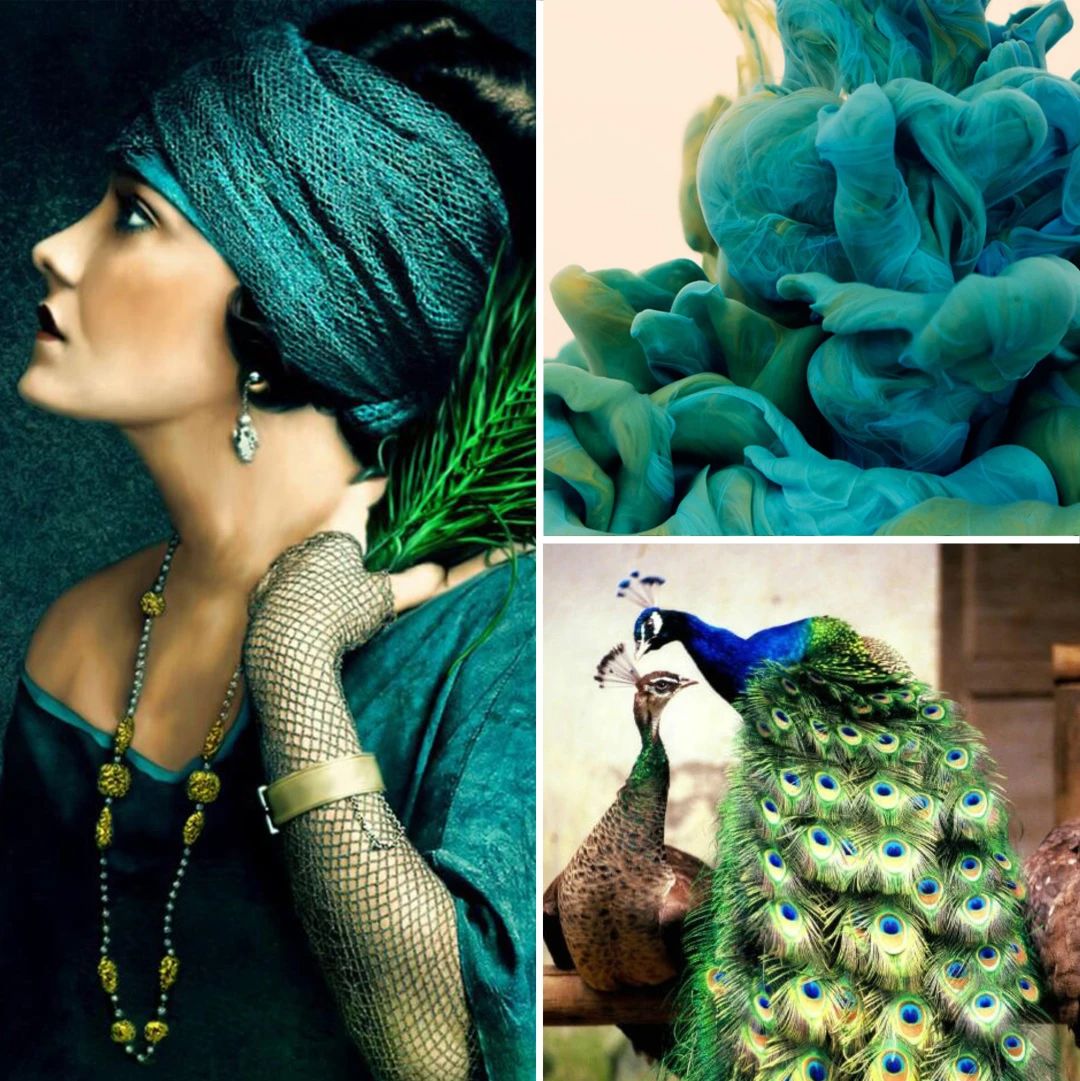 The walls of the dining room are decorated with whimsical hand-painted peacock blue wallpaper and the floor is covered with a painted bird brown rug. A classically styled mirror hangs above a bright white sideboard. Chocolate brown Italian walnut dining chairs are paired with a bright white vintage dining table. Use celery green striped curtains, echoing the same color dining cushions. Peacock blue chandeliers can create a quiet, soft light in a space saturated with color.