The end of summer, the last green space, memories of the blazing sun
The end of summer, the last green space, memories of the blazing sun
Green, is representative of nature. Green is also a symbol of energy. Green is vitality and vigor, and it is also vitality and breath. When the refreshing green color of indulgence is used in home design, it will bring nature and vitality, and the ordinary home will become beautiful under the decoration of green.
The heart of the hometown
This cozy little living room has a modern Victorian style that is eclectic. The mix of colors makes the room layered, from the deep dark green to the tropical style patterned wallpaper, the dark gray sofa to the black and white striped rug, the black decorative accessories add depth to the room, and as an expansion and extension of the imagination, the wood material further draws the room closer to nature. Several decorative paintings of flora and fauna, large and small, hang all over the walls, keeping the theme of the room centered around nature, with a richly colored flamingo hanging painting occupying the visual focal point.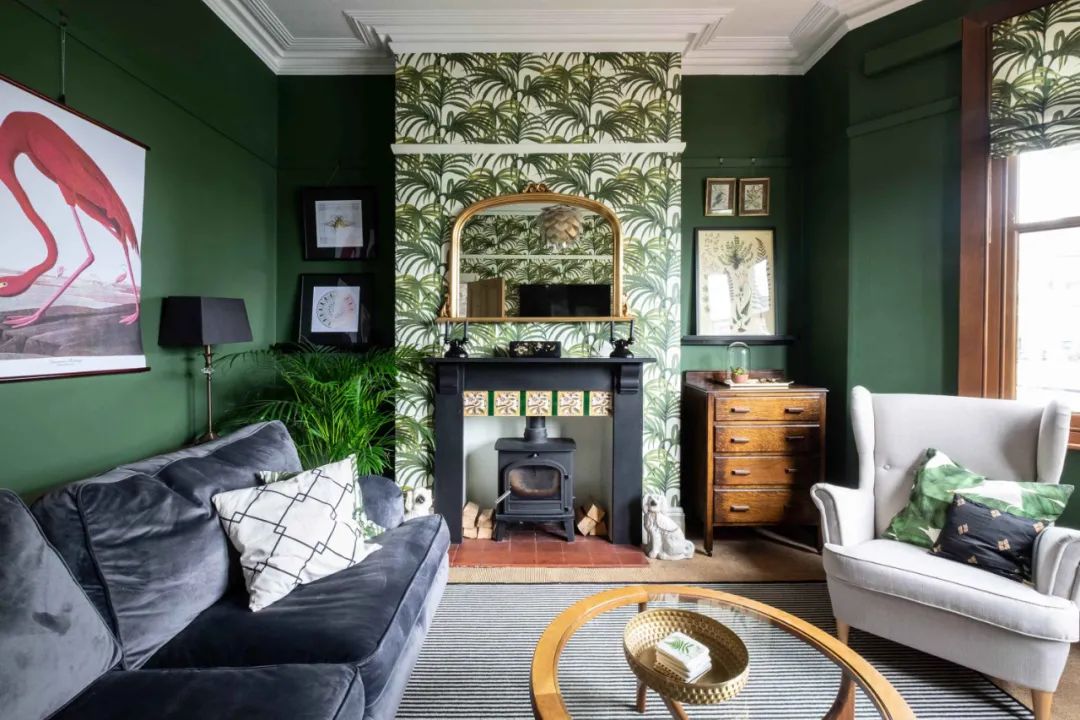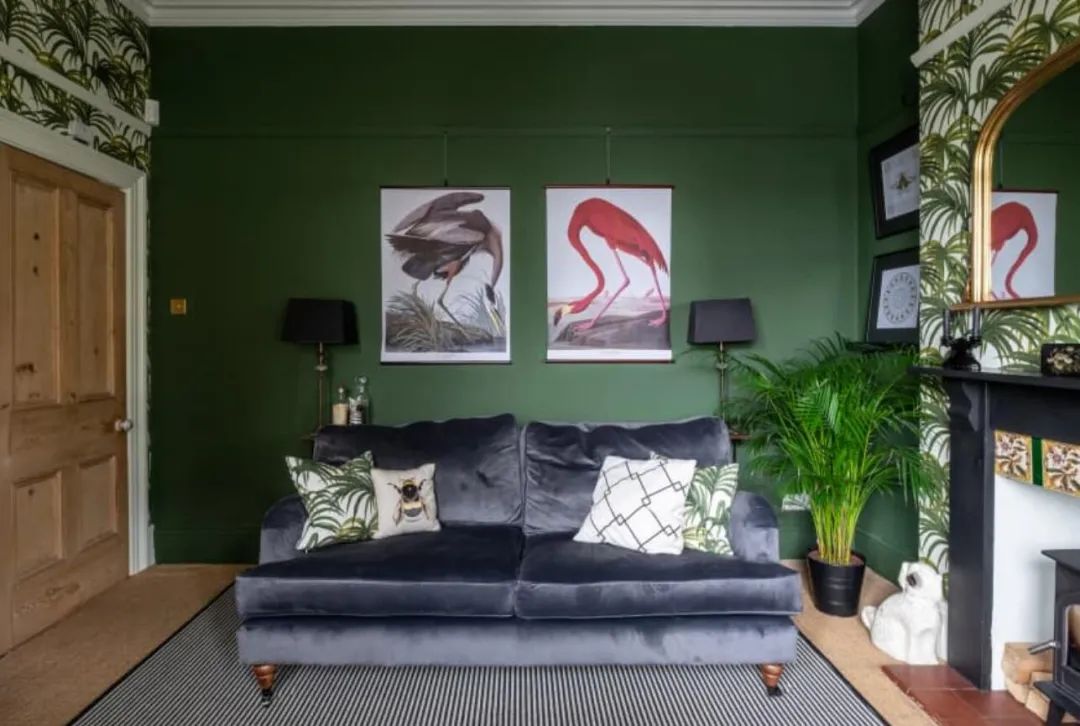 Forest cabin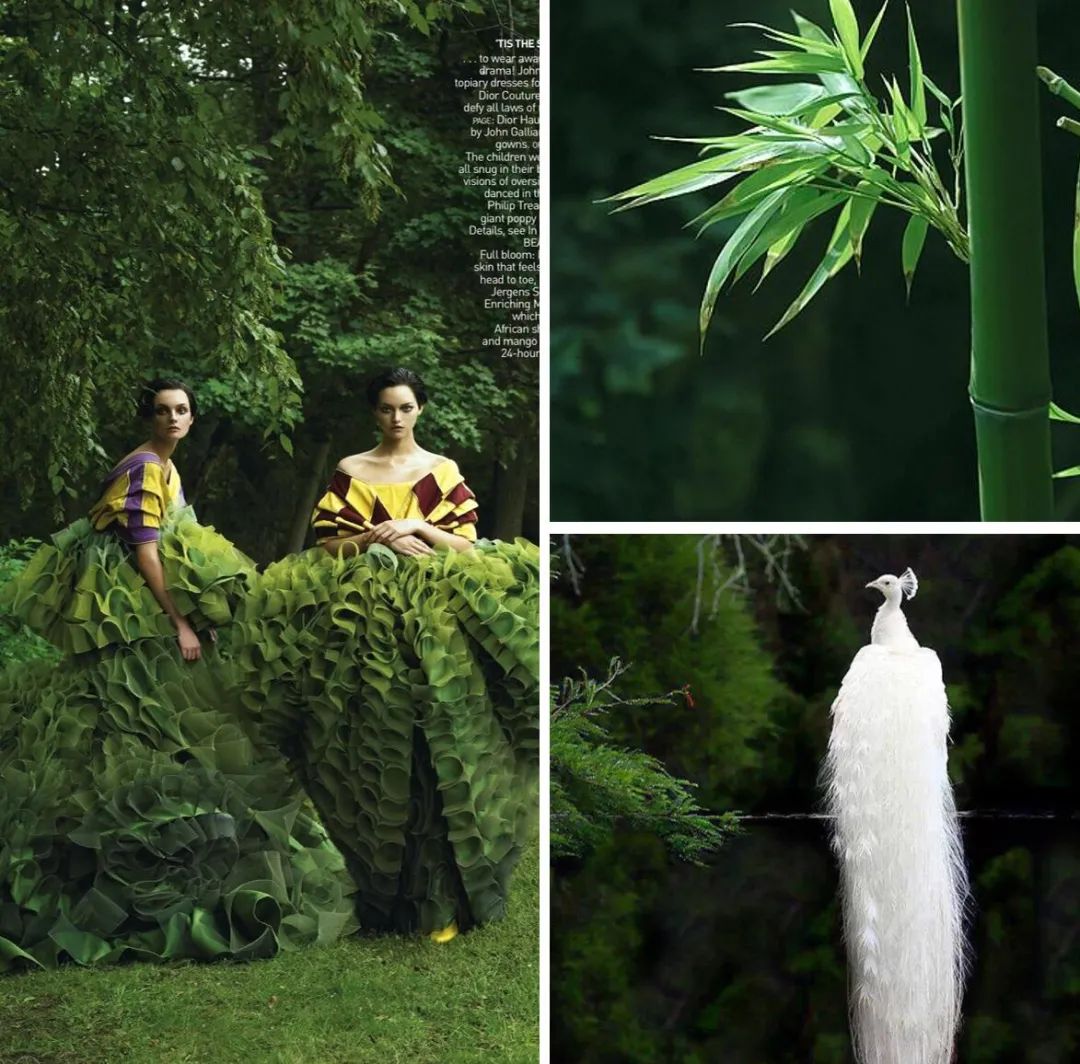 A bold color scheme often brings a sense of awesomeness. Against a bright white background, treetop green is used to divide the space and distinguish the kitchen from the living room. A kitchen with a forest atmosphere makes an impression. Creamy candy color is used in the living room space with a juniper green sofa, a blend of warm and cold. The space is also dotted with Phantom Black, which contrasts strongly with the bright white background.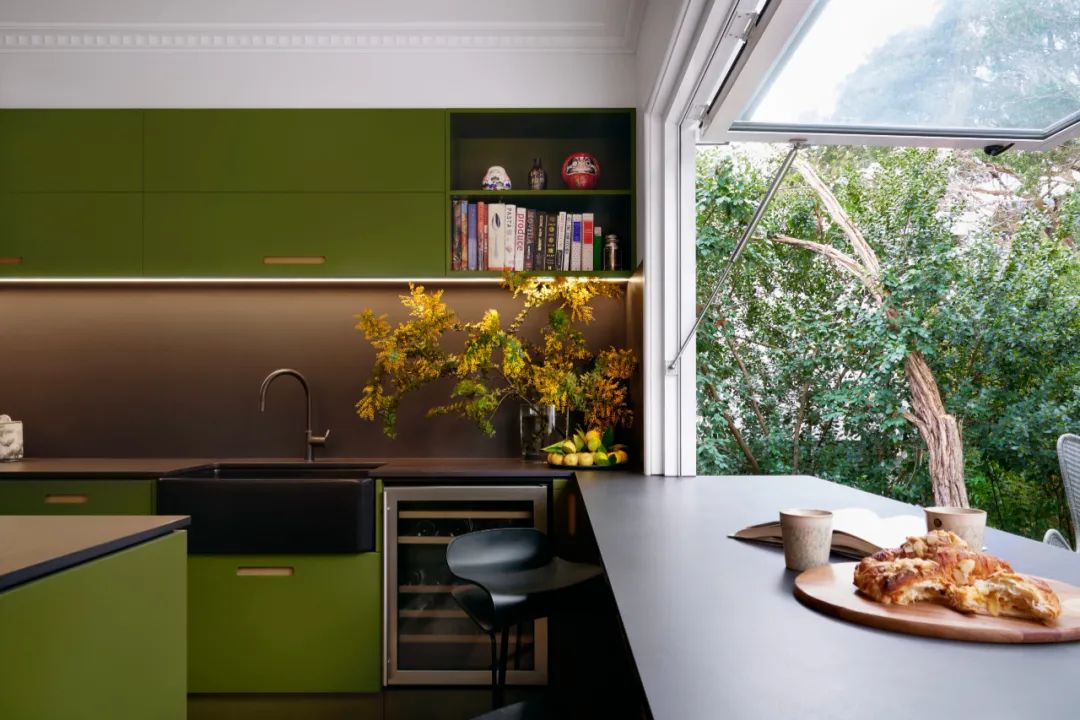 Prosperous Jinnian
In this space, the kitchen, dining room, and living room are combined to become open spaces. The kitchen cabinets are all in Kelly green, while the back wall of the living room is in the same color, and white, a classic color scheme, is best used in the kitchen and dining room. The oak yellow floor is covered with wheat-colored carpet, while a Delft blue carpet is used in the living room.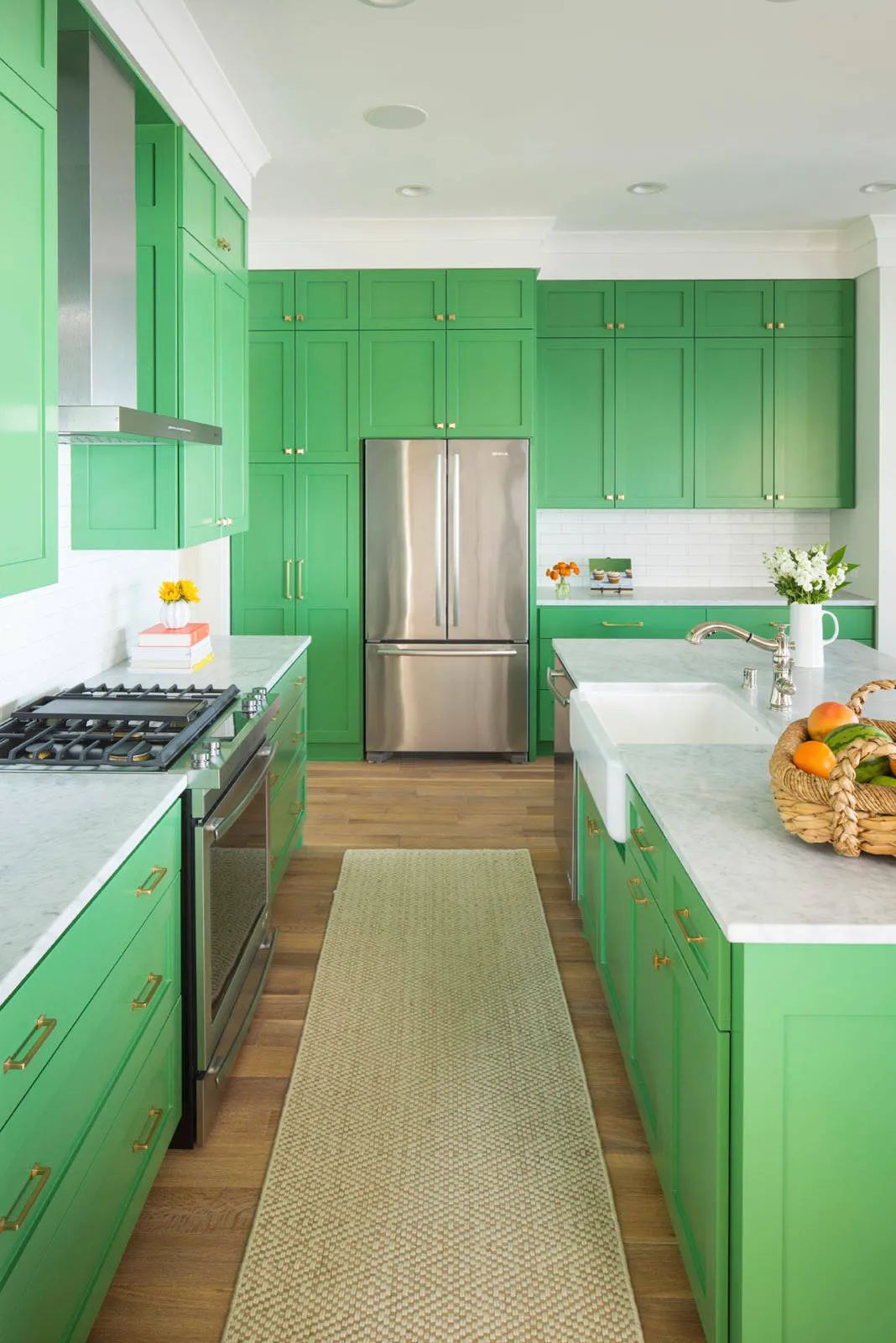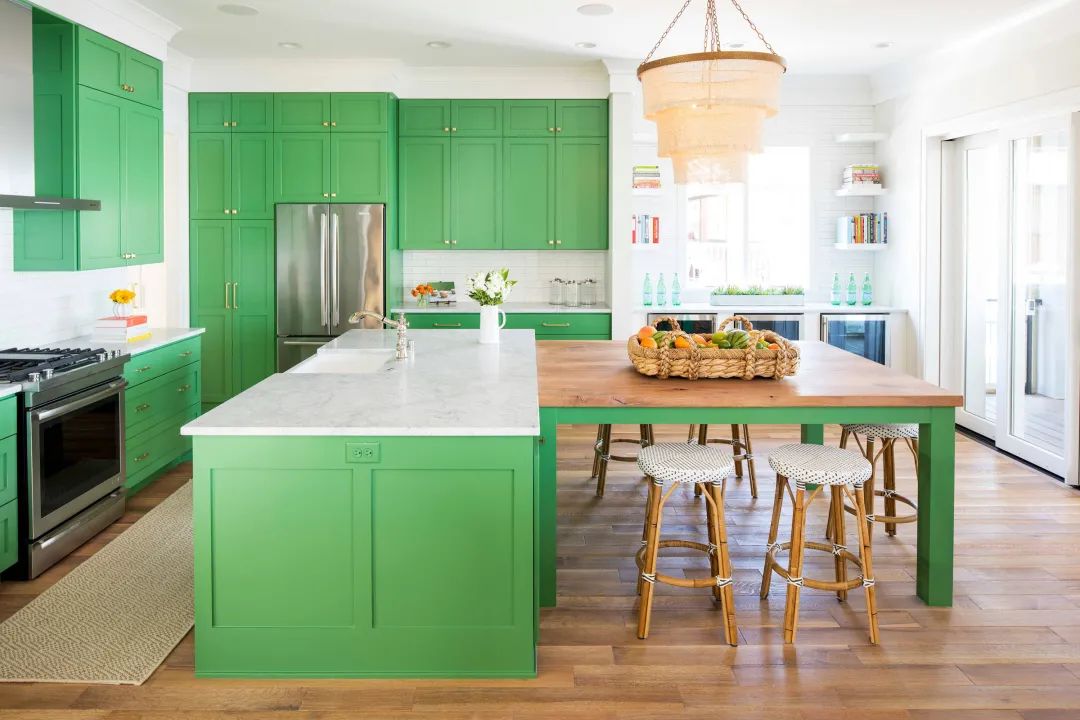 Asian style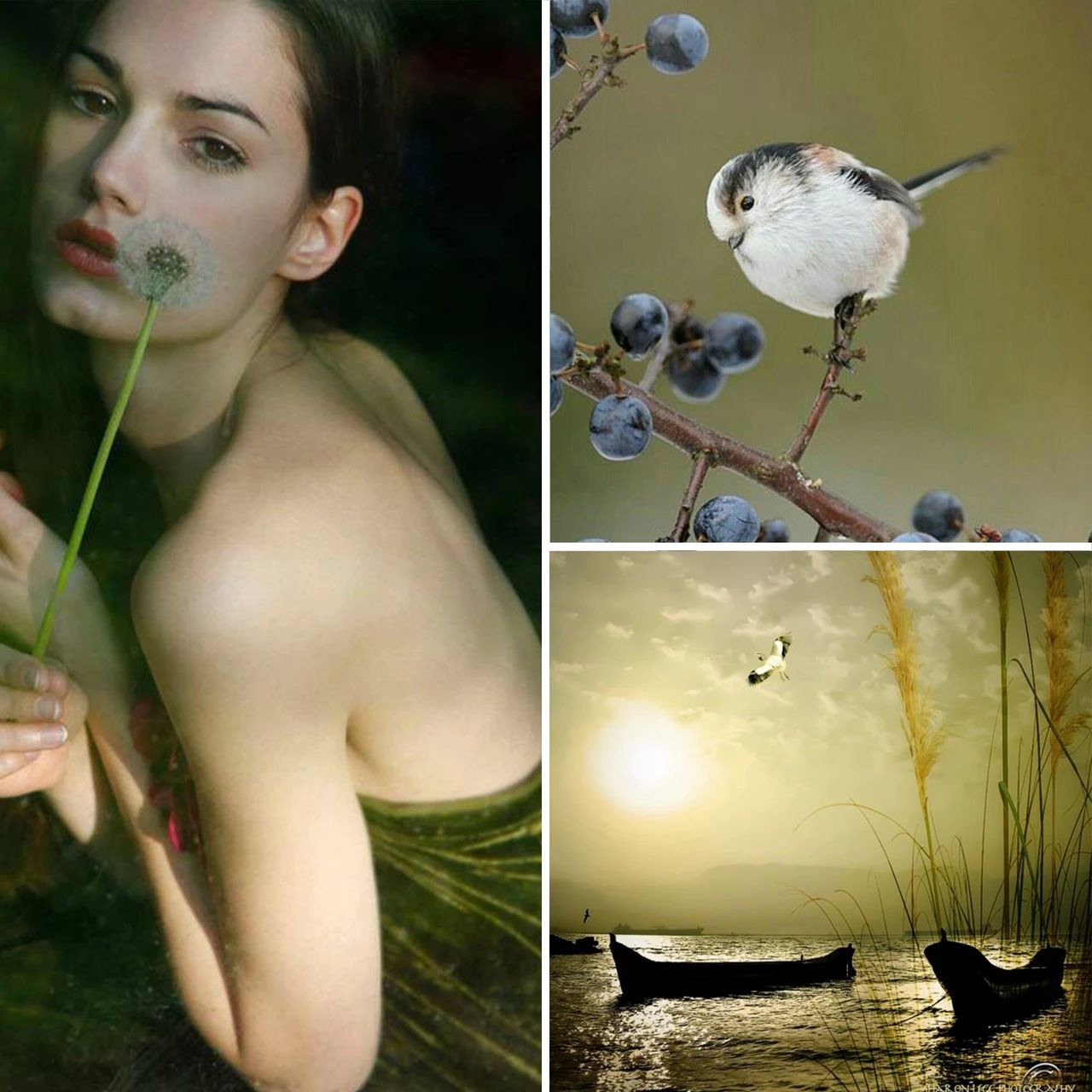 A rattan screen and two bookcases cleverly divide this large living room into three spaces. Organic materials and rustic neutrals are incorporated into the simplified design, while bamboo stone cocks (a basket similar to a Korean bento box) and folk paintings convey a traditional Asian feel. It all started with Milton and King's Cranes wallpaper, which appears above the mantelpiece. The olive green walls give a nostalgic, sentimental feeling, but they also feel warm and calming. A coral-gold square rug is another strategy to visually separate the space. The pairing of green and orange also creates a natural palette that ties the room together seamlessly.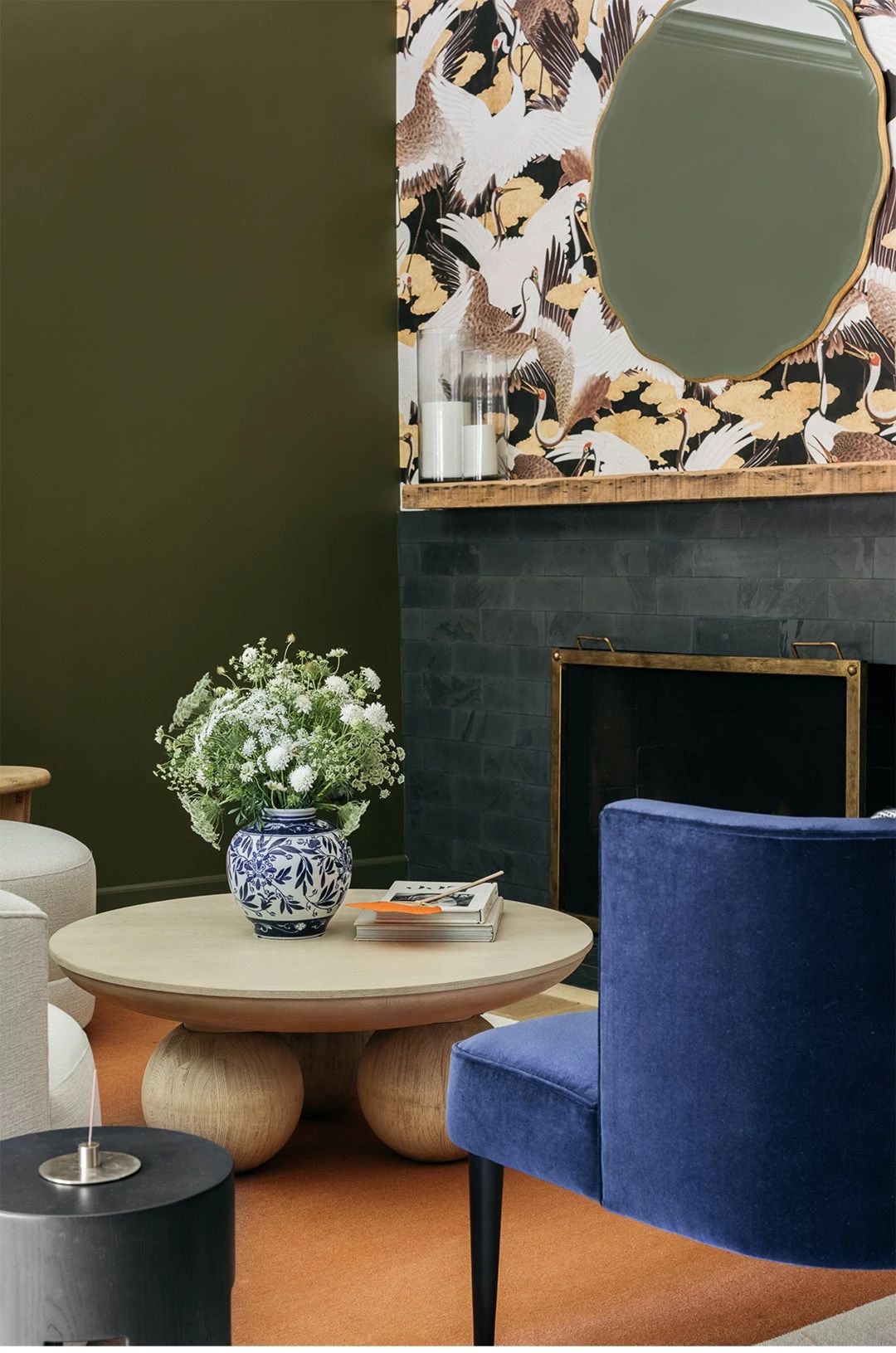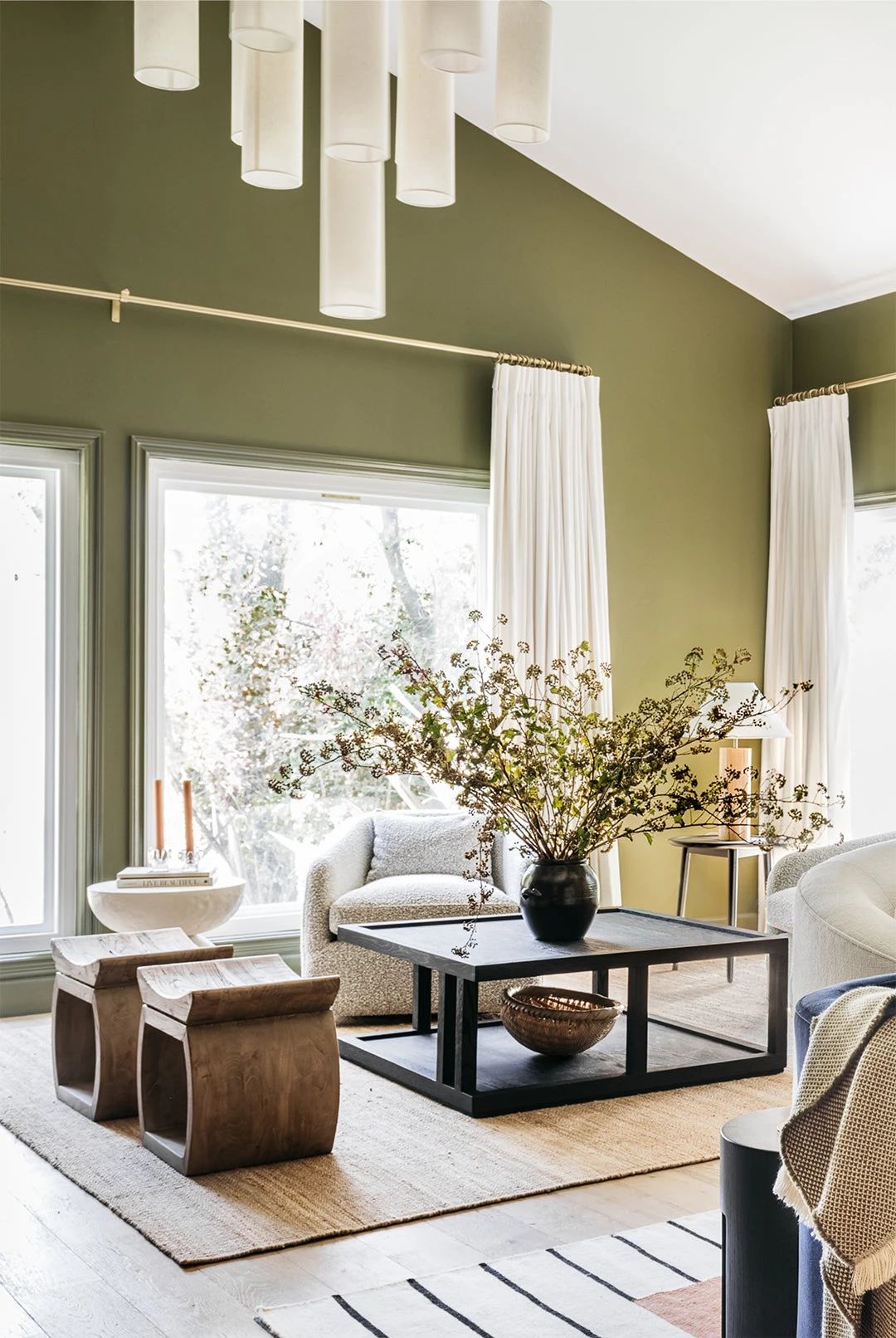 Artistic Aesthetics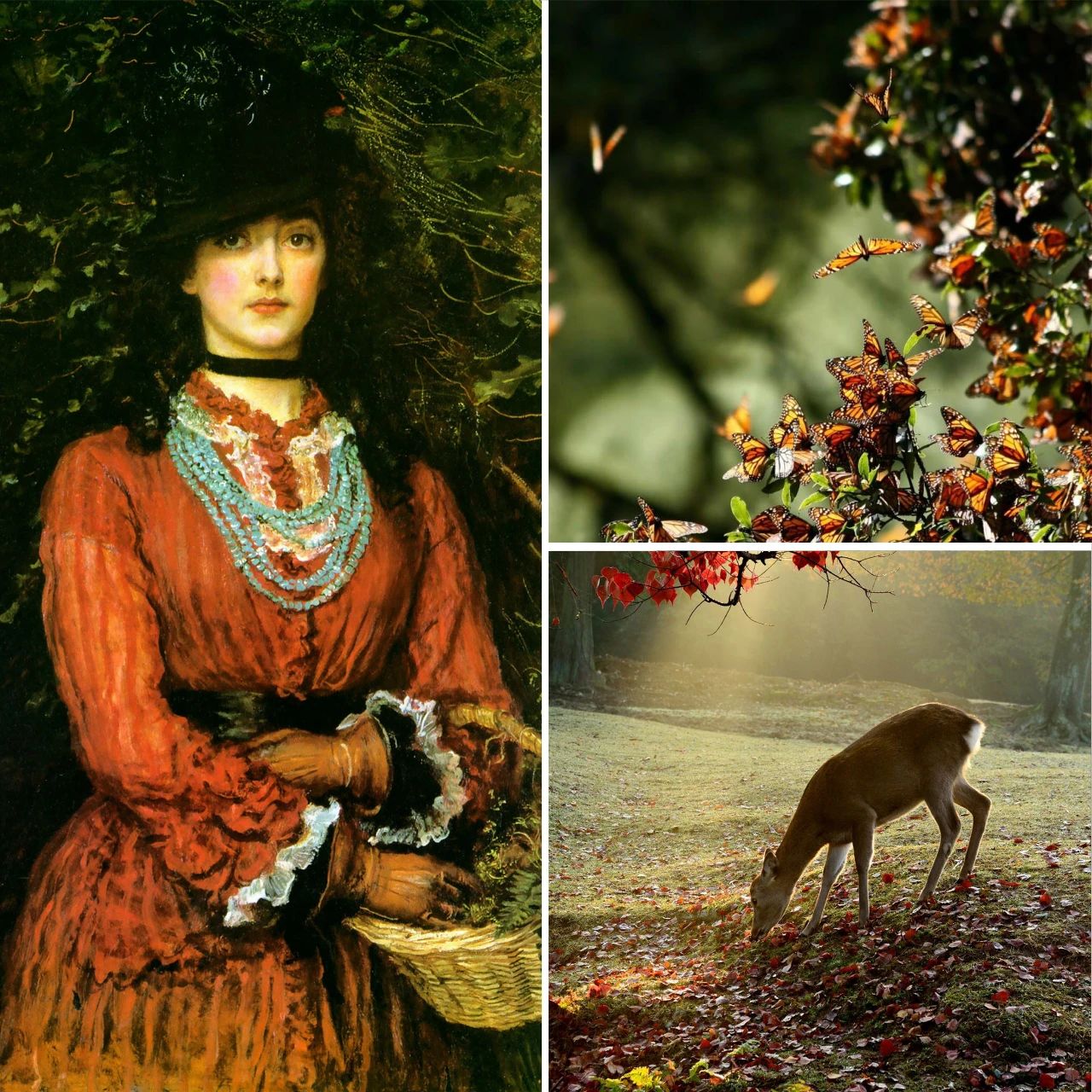 This study has a sculptural look due to the clear lines of the space, while the coarse color palette gives it a sense of timelessness. In the main area of the space, a yellow rug, orange-ochre sofa, and fuchsia coffee table are used, with clear and warm colors that are both traditional and modern.