Soft gray-blue, the fluttering of elves, dream-like gentle atmosphere
Soft gray-blue, the fluttering of elves, dream-like gentle atmosphere
Gray-blue is like a dream spirit, soft and dreamy, descending in the morning half asleep, whispering in your ears, leading you into a gentle dream.
Dream as a horse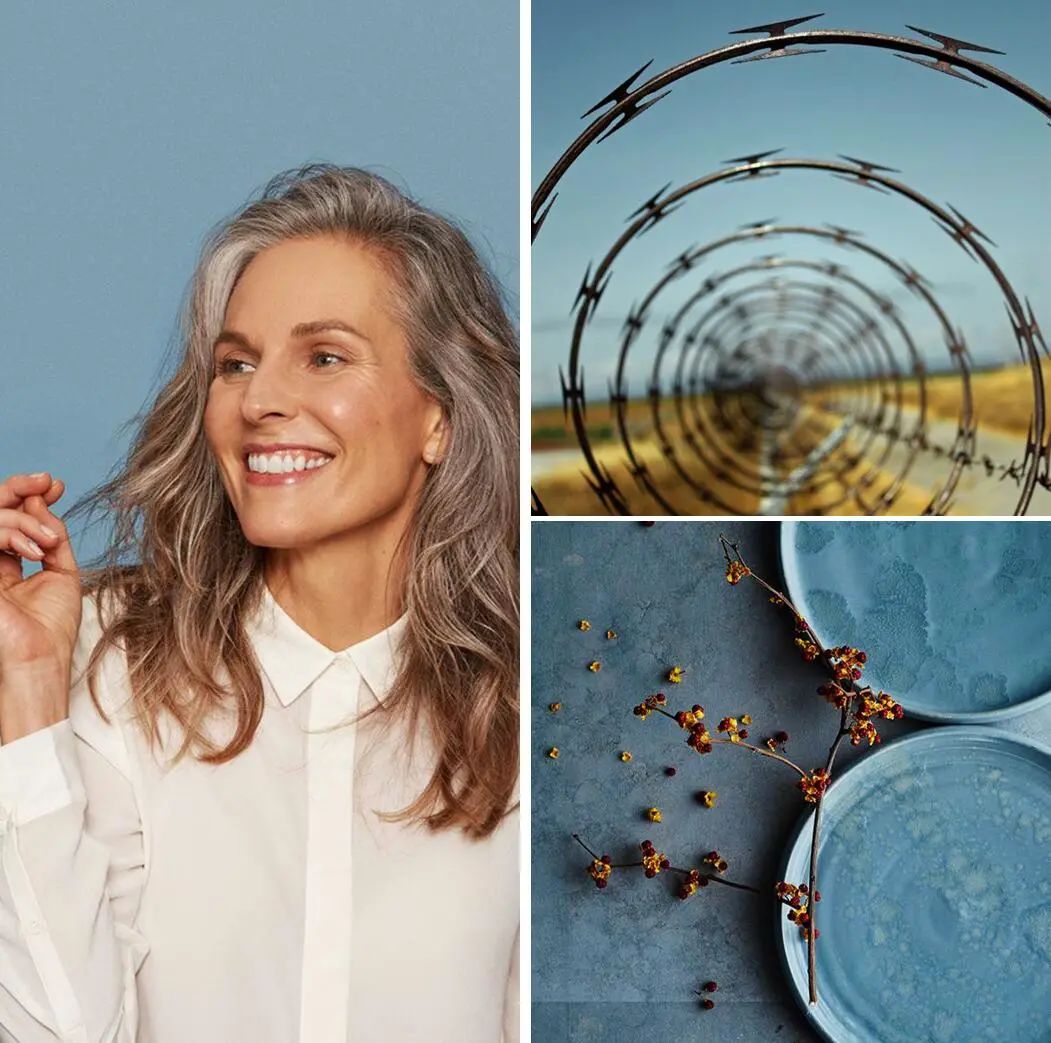 This is a small white Scandinavian-style bedroom, gray-blue as the backdrop, mild and refreshing blue and white color scheme to make people feel comfortable. The woven carpet matches perfectly with the leather cushion and the original wood furniture, and the natural texture of the wood becomes the unique decoration of the room. Mimosa yellow cushions and dried flowers are dotted in the room, just like a small beam of sunshine shining in, bright and energetic.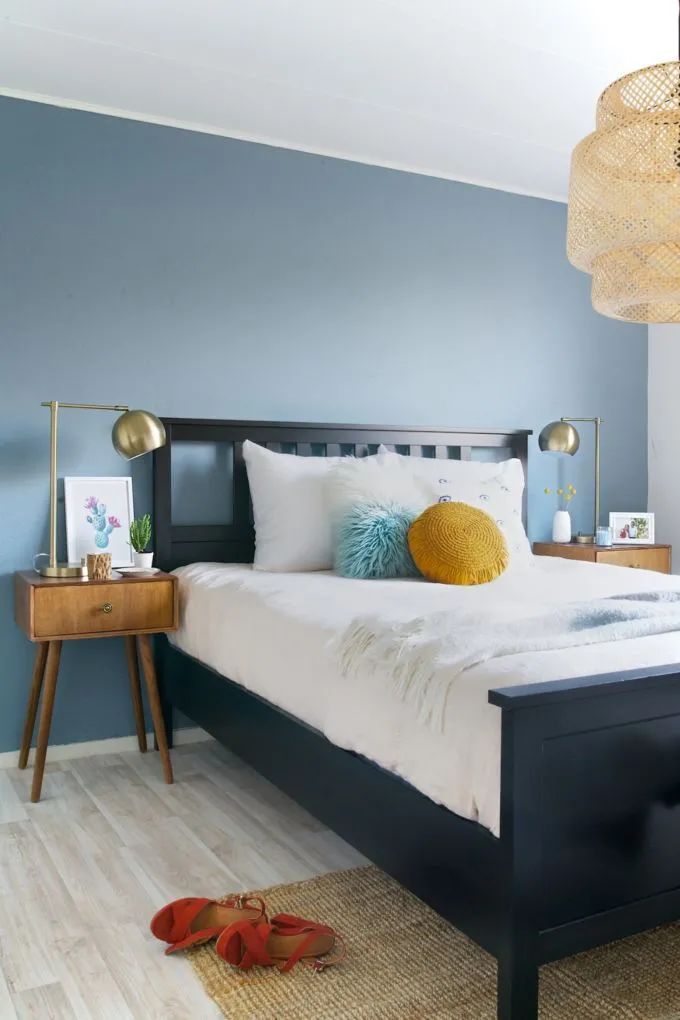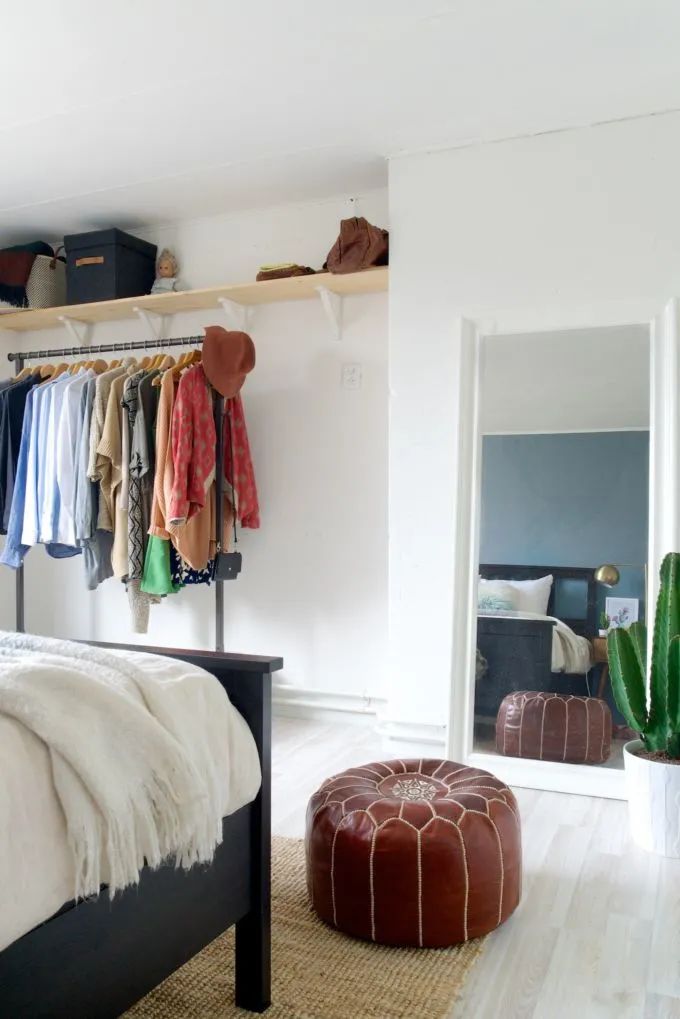 Woman Flower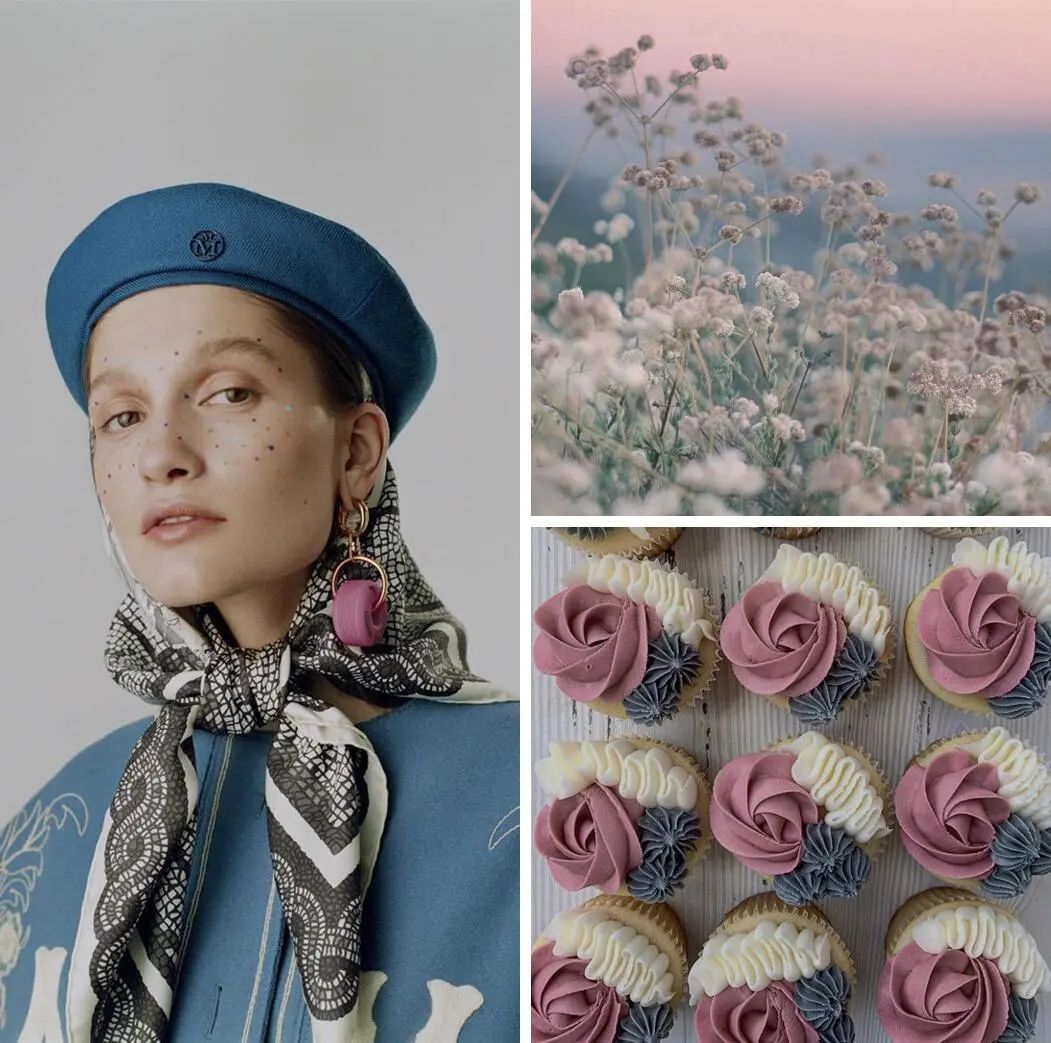 This is an elegant female bedroom with matte gray-blue walls revealing a bit of melancholy and dreaminess in tranquility. The ceiling is decorated with cotton candy-colored wallpaper, with a delicate texture and sweet colors, soothing and warm. The smoky gray wool carpet and bedding create a comfortable and elegant environment. Grey rose-colored curtains and cushions bring romantic colors and a distinctly feminine touch. The maroon bed wrap is blooming with large flowers as if you can smell the rich fragrance.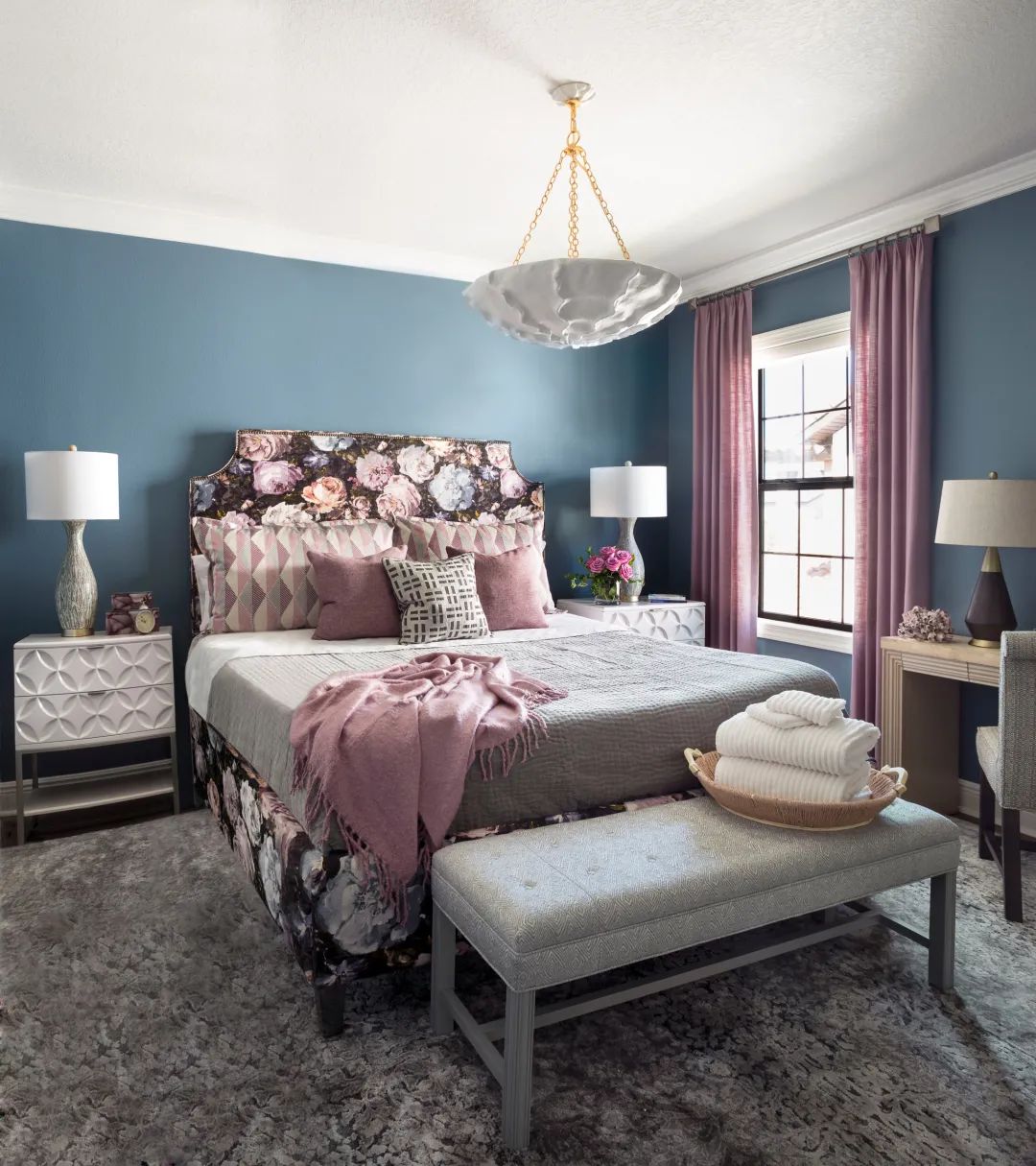 Elegant vintage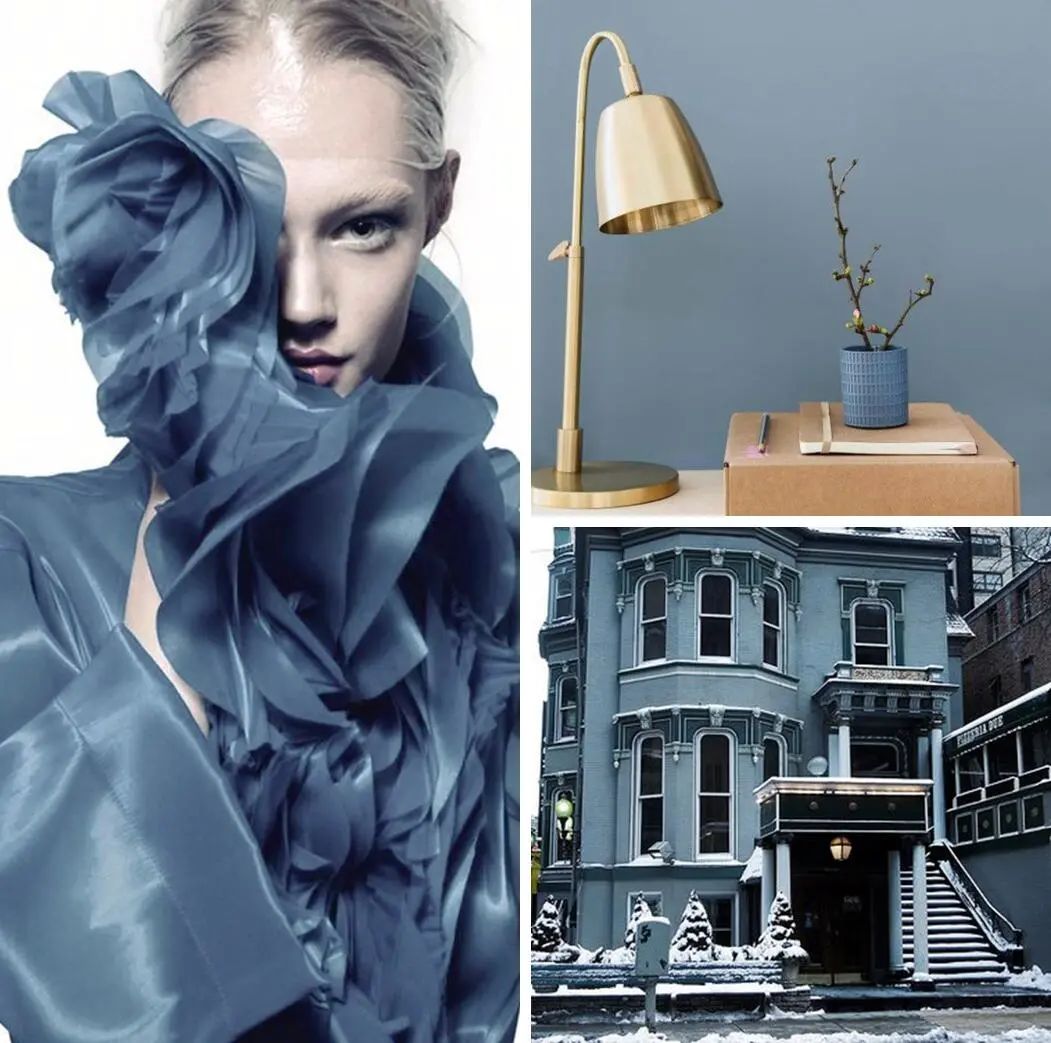 The living room in the case has gray-blue as the background color with bright white, which sets the elegant tone of the space. The dark gray-blue silk curtains add a sense of layering to the space. The buckskin-like carpet, navy leather vintage armchair, linen velvet sofa, vintage brass coffee table, and old Louis Philippe mirror on the wall reveal a touch of low-key luxury in the vintage mood.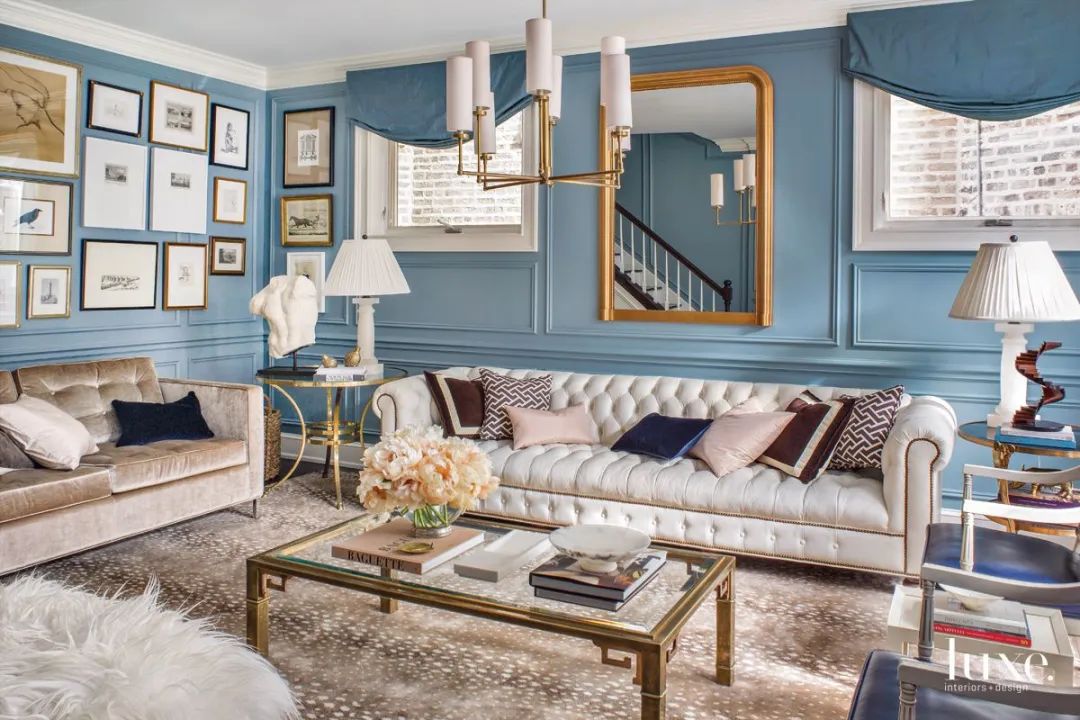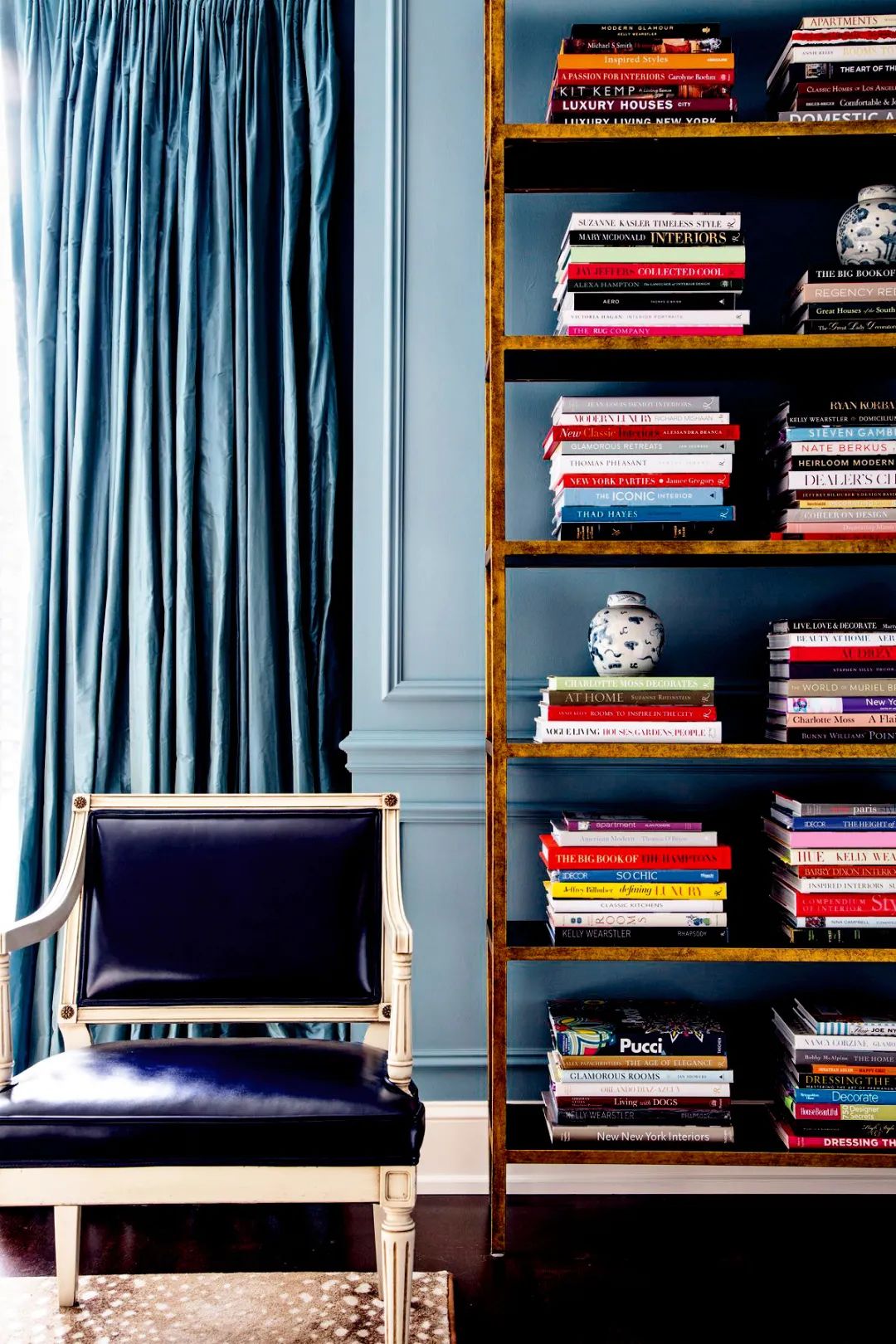 Spiritual and romantic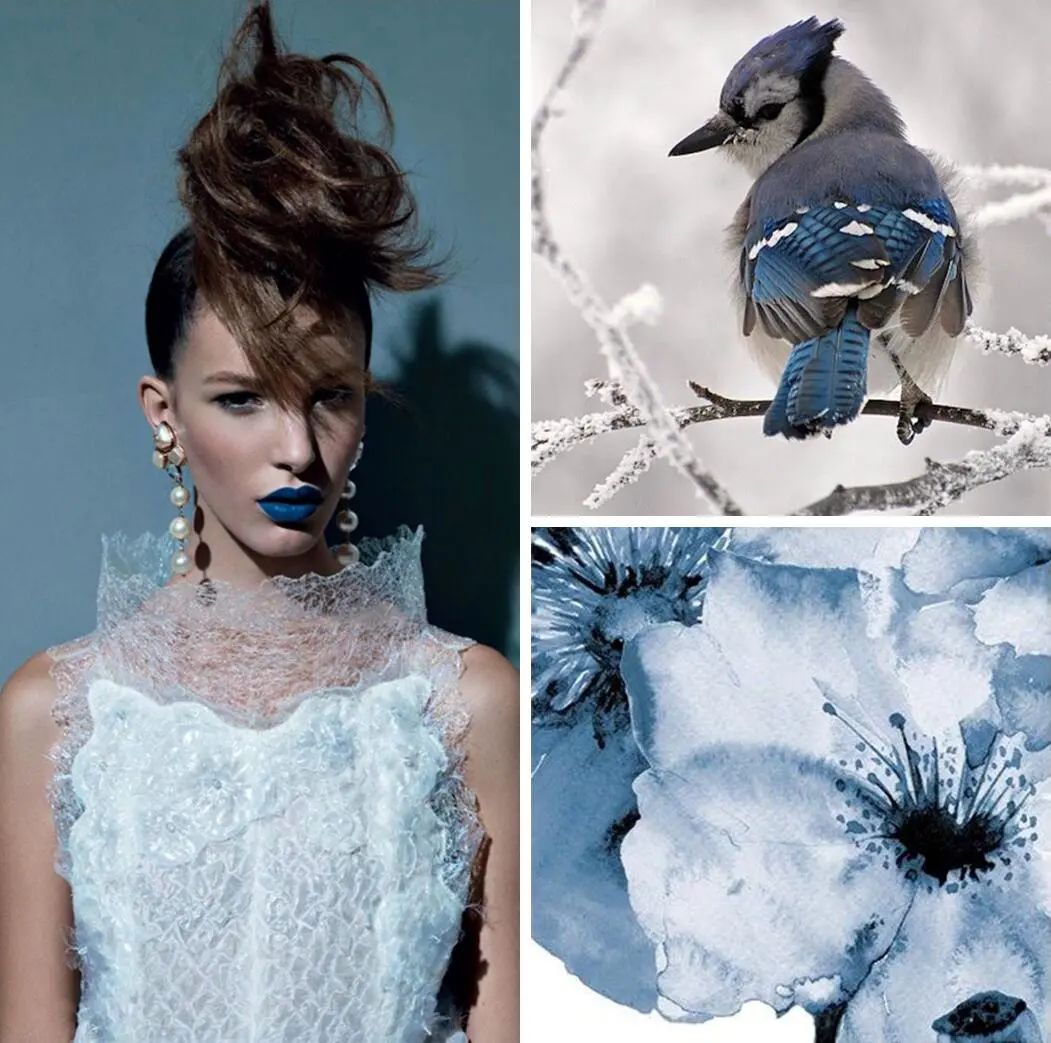 The master bedroom was designed by Phillip Jeffries, who covered the walls with silk paper. Above the Hutton Collection bed, it is upholstered in Holly Hunt fabric. The chandelier was designed by Paul Ferrante and features a cocktail table with crystals to reflect the light. The designer expresses interior design through his aesthetics, forms, and textures to create timeless interiors. The highlight of the bedroom is the fancy three-dimensional wall decoration, which is like seeing snow falling as if the soul is being baptized. Against the gray-blue sky, snowflakes are sprinkled, romantic and pure, soothing your wounded emotions.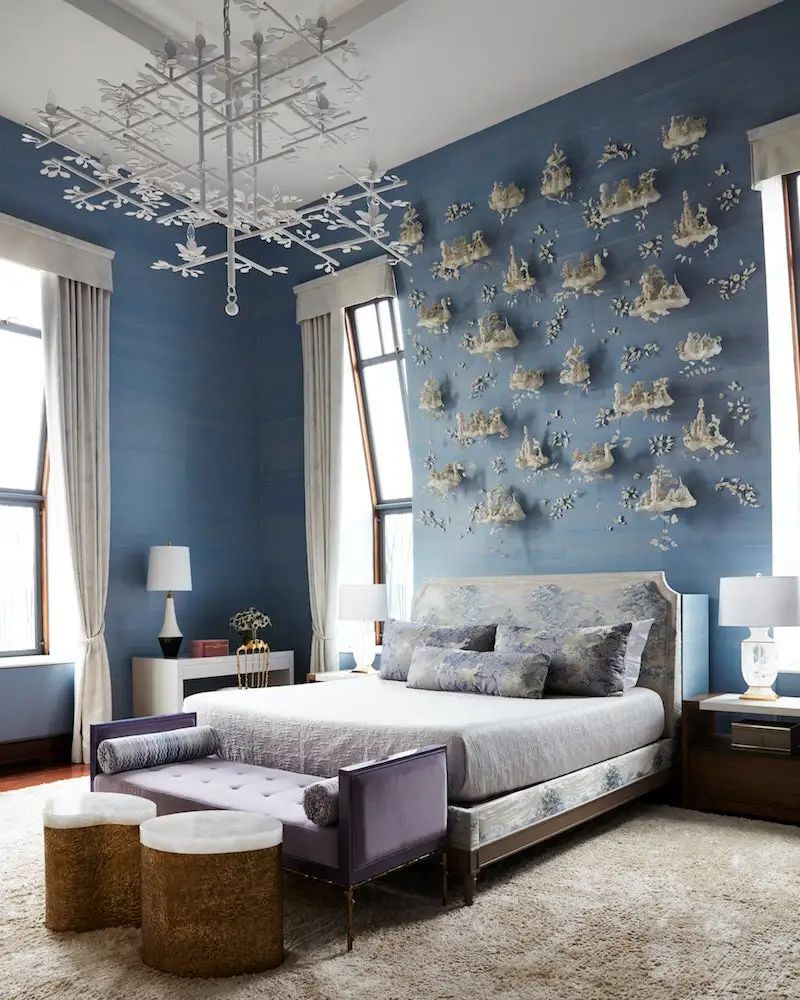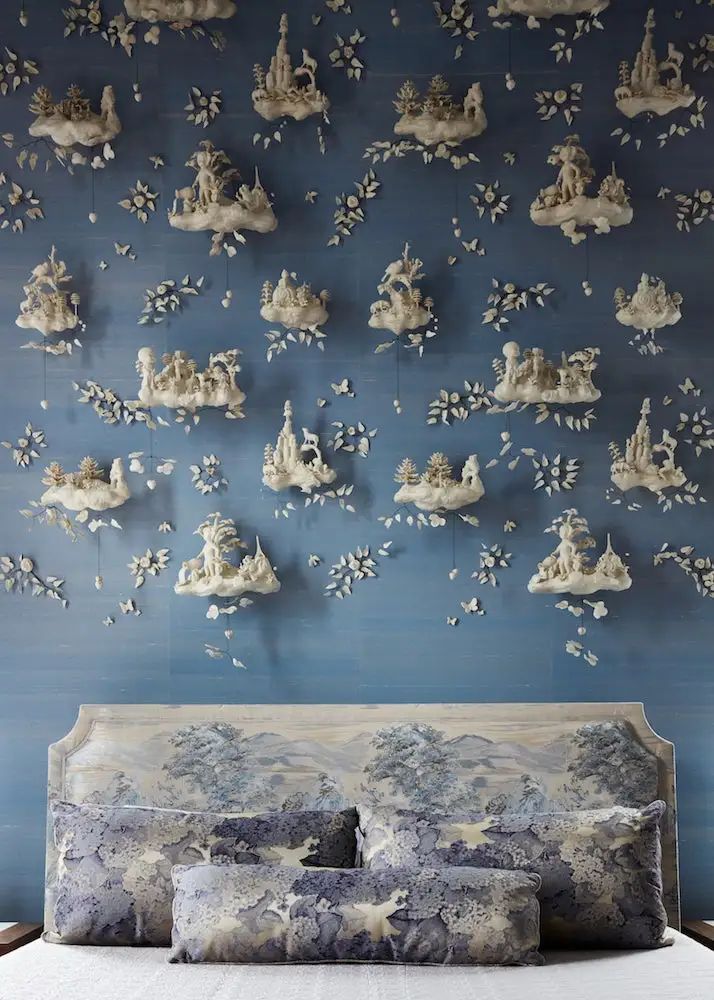 quiet dream space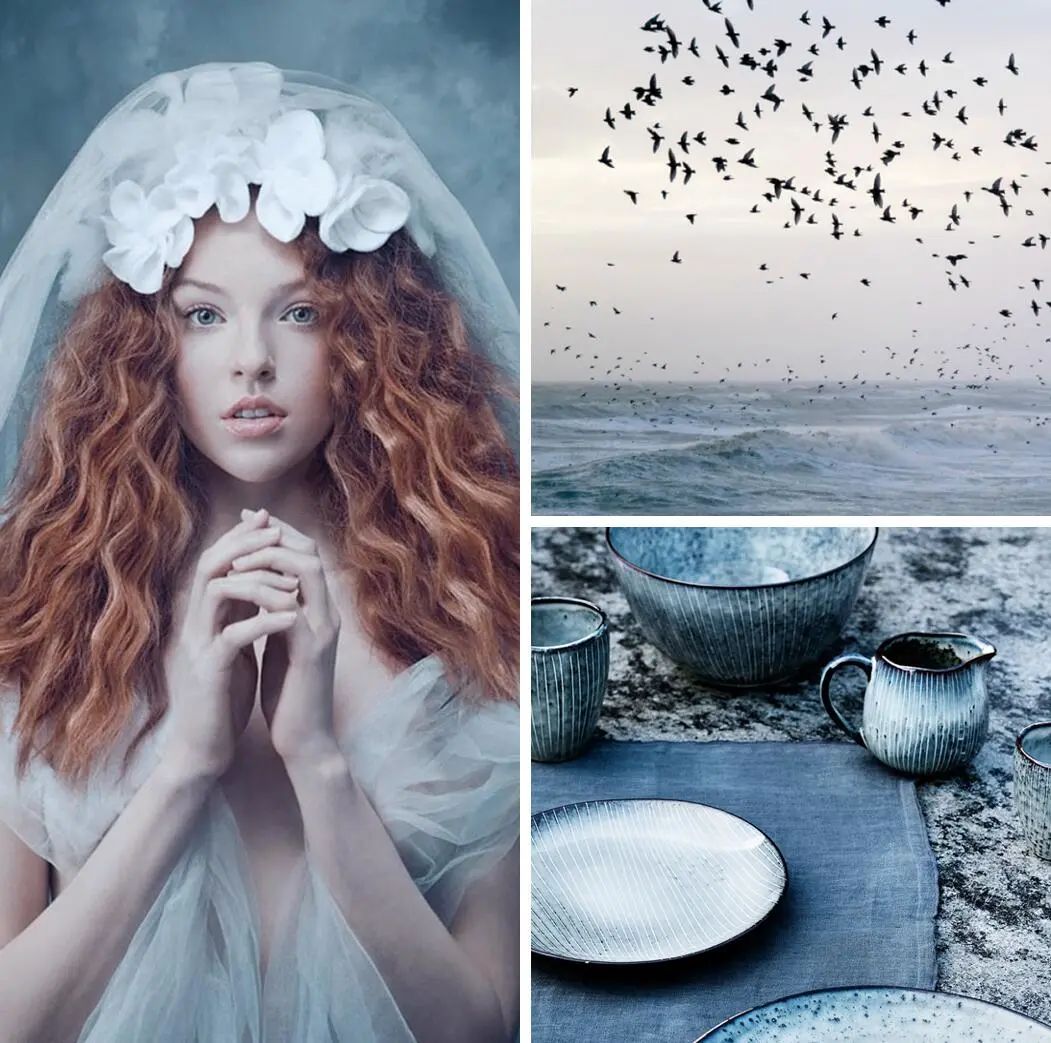 Generally speaking, the color of the bedroom is not very well determined, after all, it is a sleeping space, and too harsh colors may not promote sleep. If you are tired of big white walls, you may want to consider painting them gray-blue. Gray-blue walls with white homes or bedding contribute to a quiet and livable space. If you are not used to using large areas of gray-blue, you can also try blue and white curtains or gray-blue rendered carpet. Through the deep and light gray-blue decoration, the bedroom presents a fresh and natural visual effect.