Silky velvet blue, warm and delicate, to create a noble and elegant style
Silky velvet blue, warm and delicate, to create a noble and elegant style
Moist, delicate, elegant, with a velvety texture of velvet blue is a good helper to create style. It is extremely rich in artistic temperament, and itself is very visual tension, creating a stunning sense of vision can be easily. Whether it is matched with the same property color, or decorated with warm bright accents, the whole room will be elegant and intoxicating.
Vol.1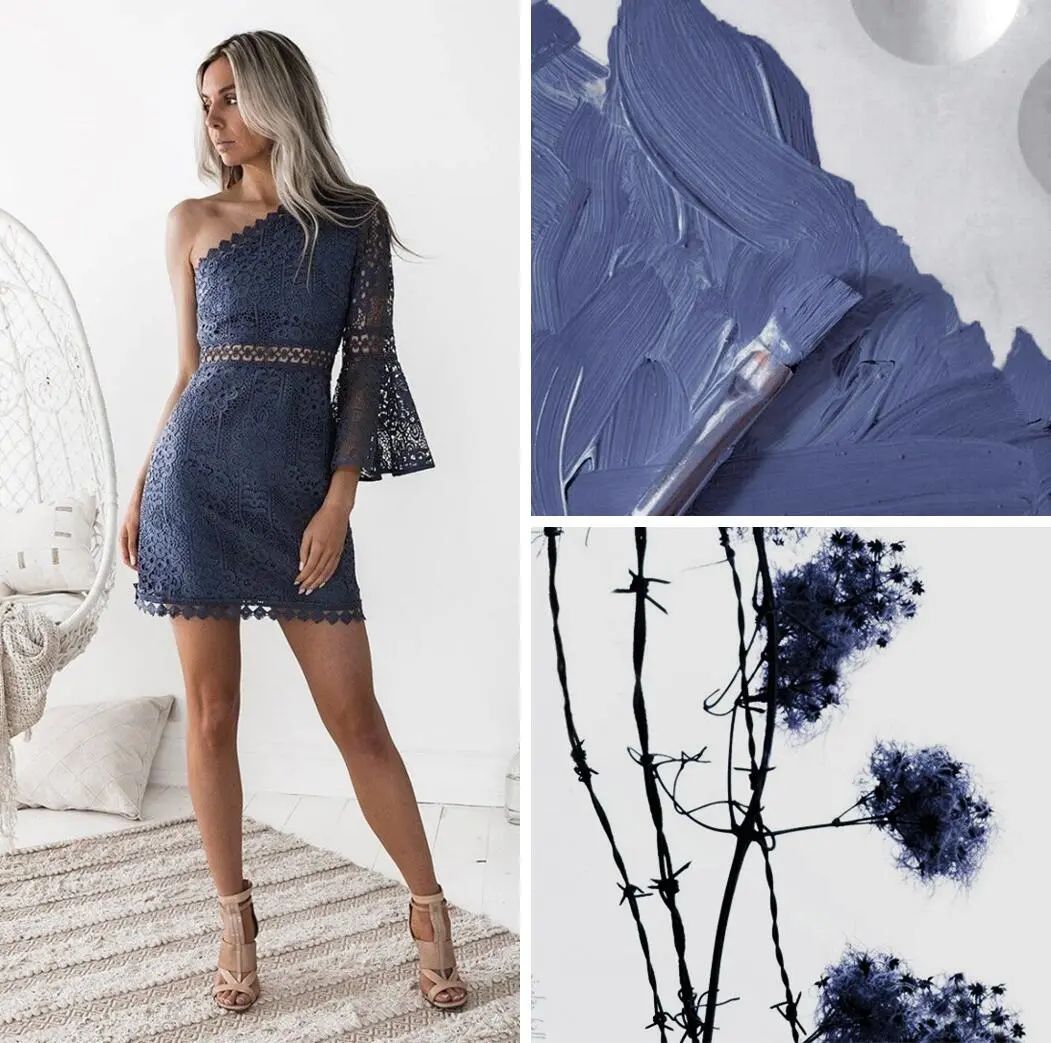 This bathroom is crisp and elegant, with a classic color scheme of white and velvet blue at its core. The hardware is all in a light silver color, which is refined and clean. A touch of brown adds to the elegance, calm and rustic.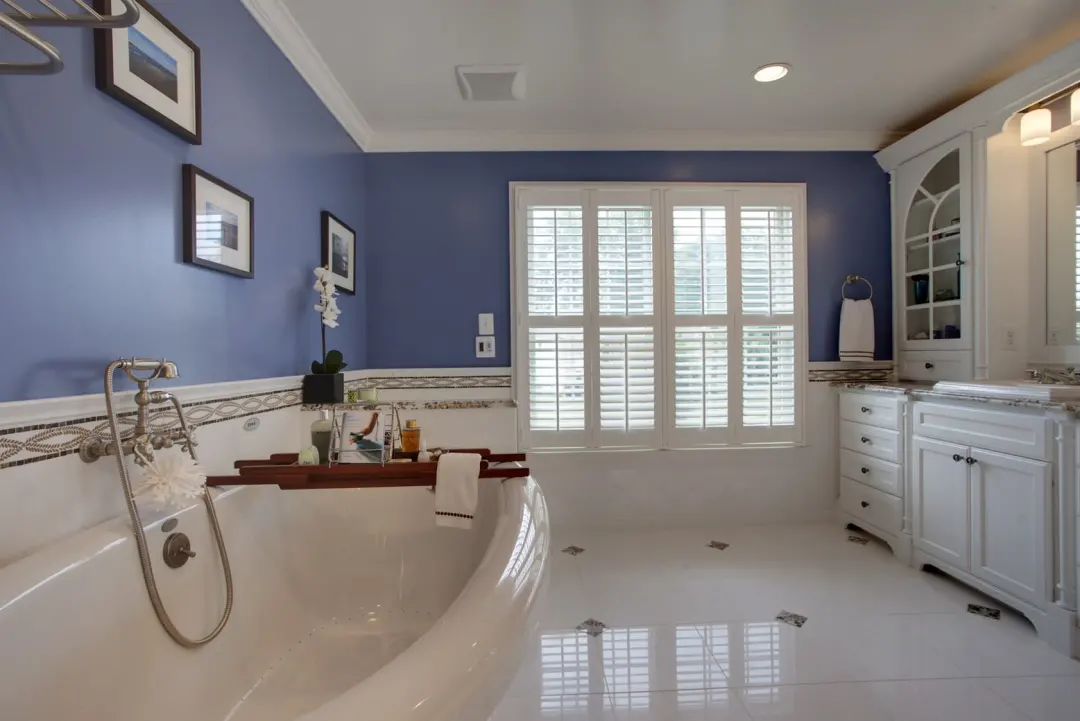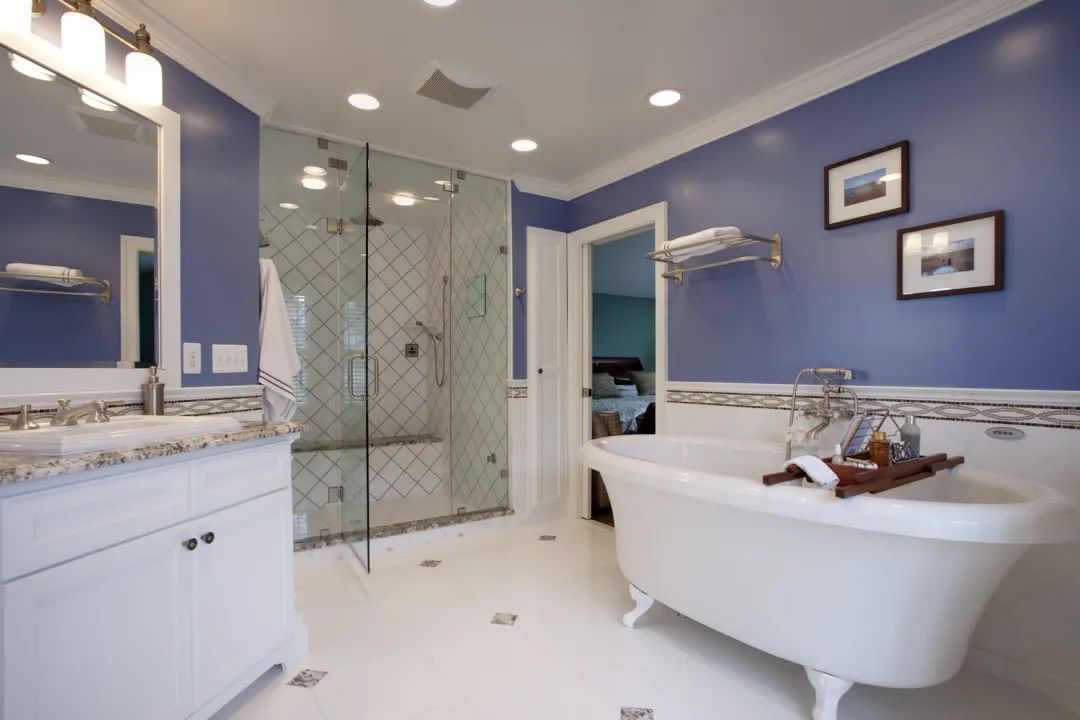 Vol.2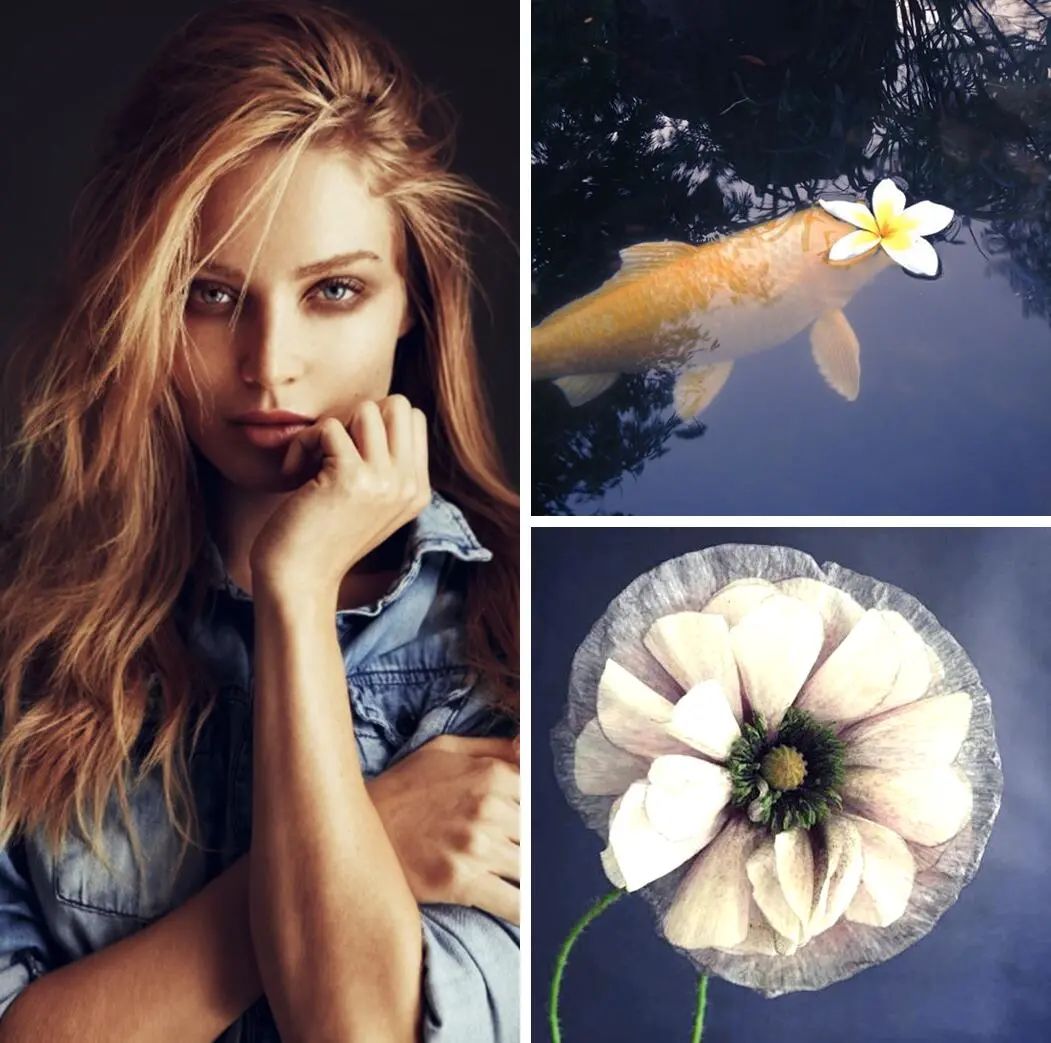 This space on a high level is both a study and a living room. Velvet blue covers not only the entire wall, but also the single chair in front of the desk. Next to the wheat-colored double sofa are two wall-mounted cabinets, practical and integrated into the space. The pyramid painting above the sofa not only matches the tone of the sofa, but also seems to suggest that the owner wanted the same sublime and serious atmosphere. The velvet coffee table and curtains are in an understated Roganberry color, and a brown leather sofa behind the door is obviously more understated. It is worth noting that the seemingly simple desk is actually movable, which undoubtedly facilitates the owner's work.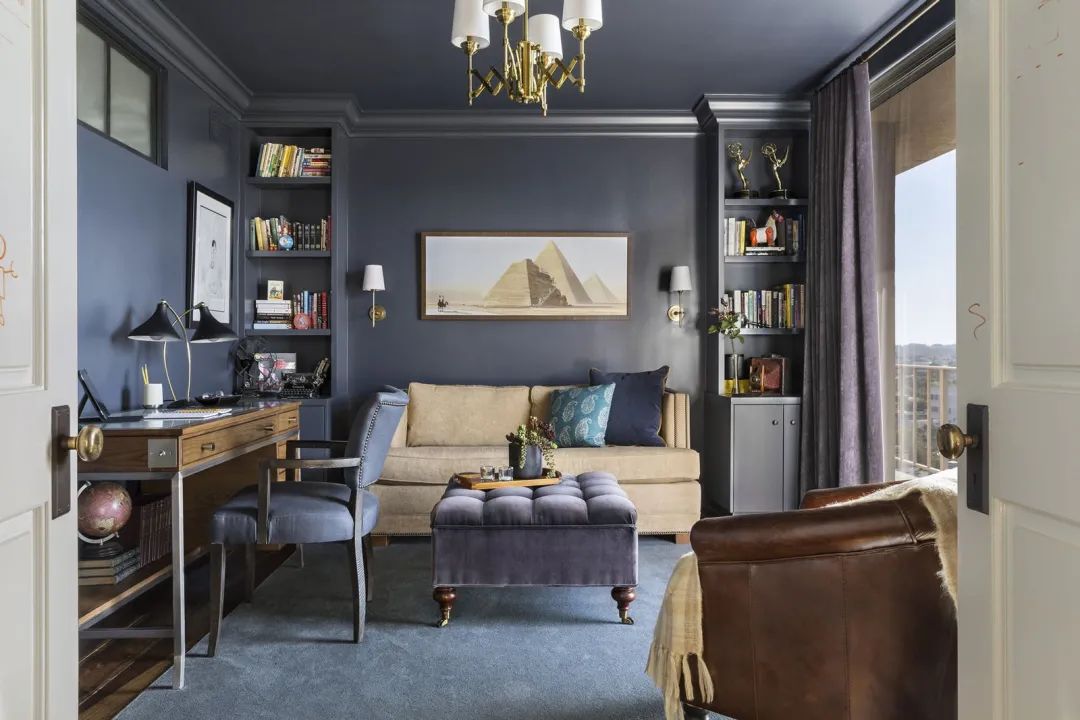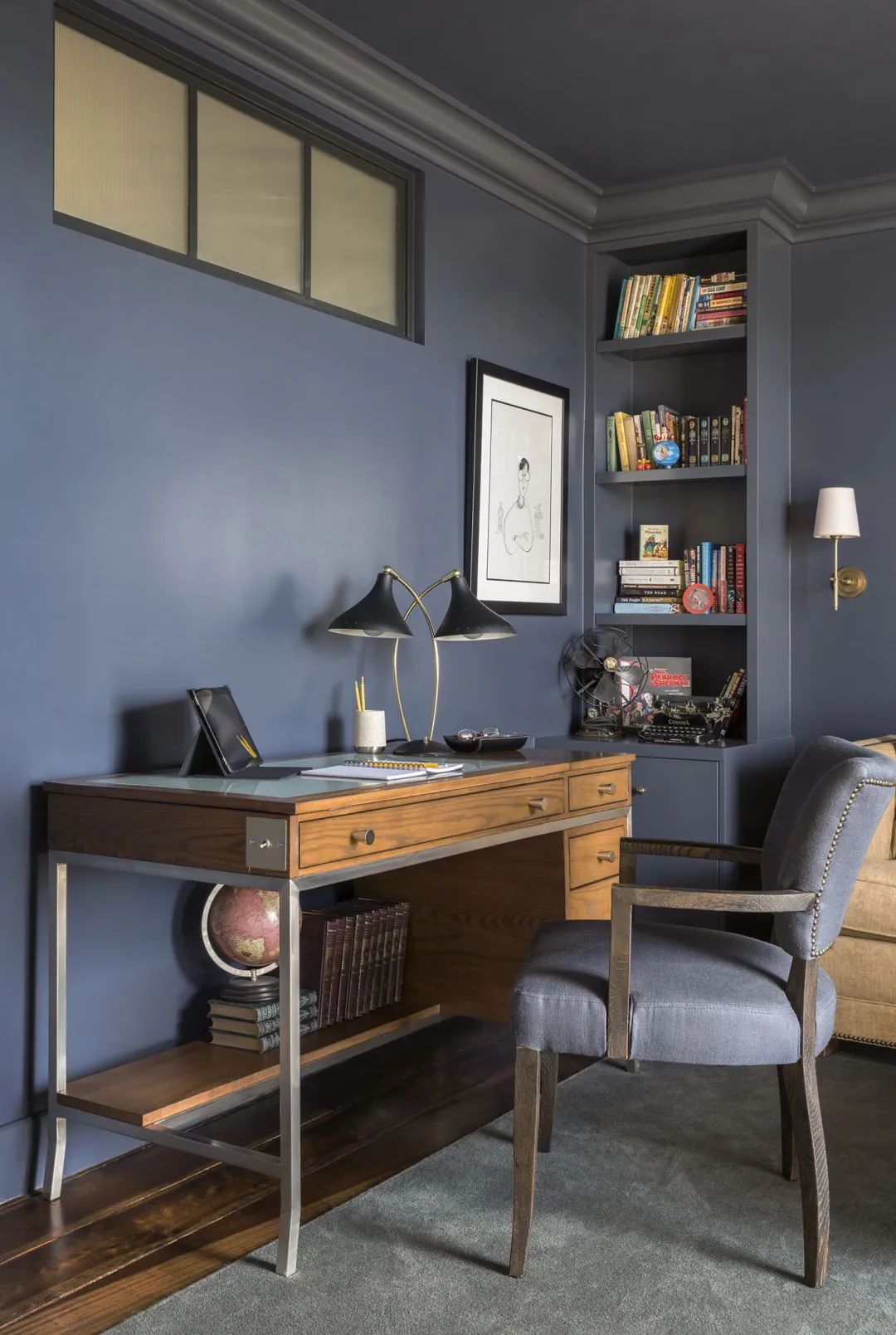 Vol.3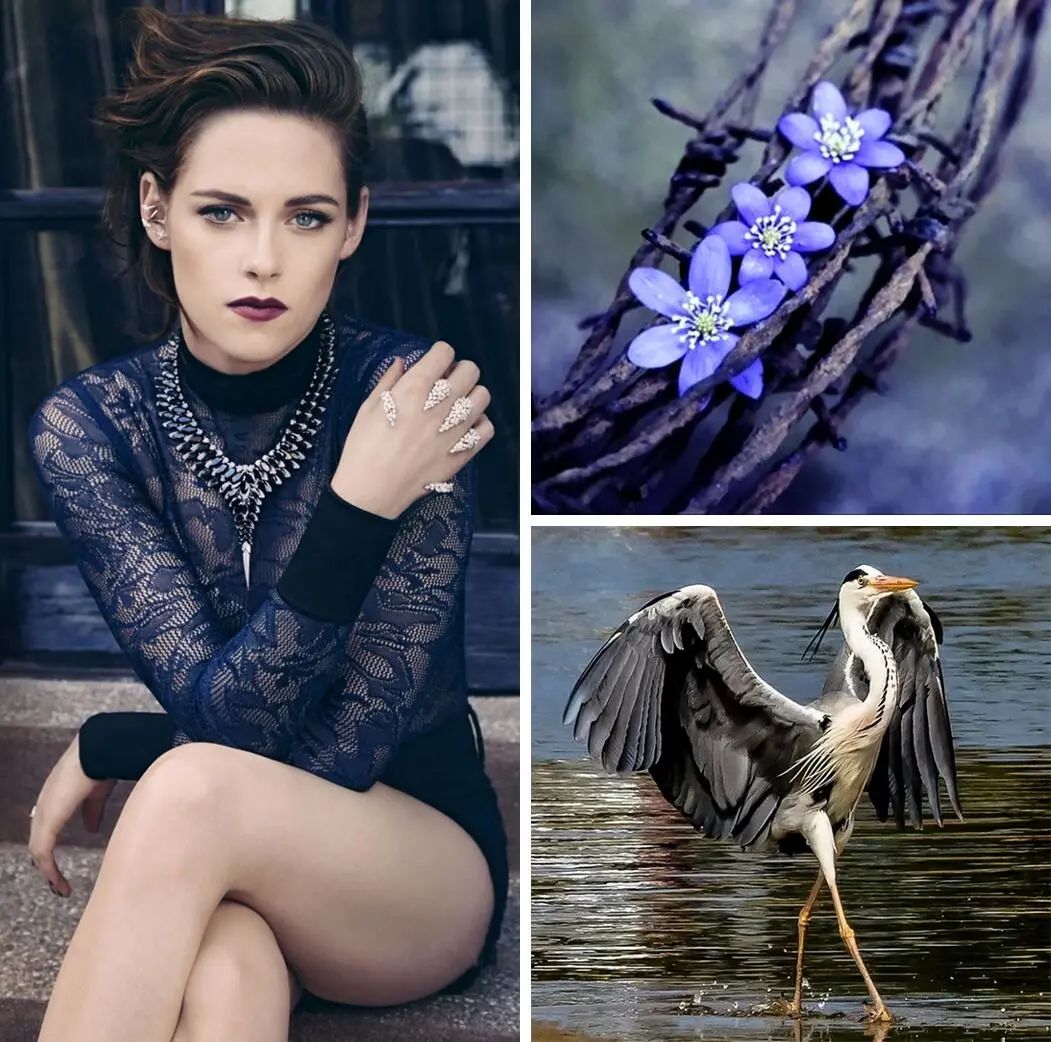 This color scheme is full of ingenuity, creating an elegant and charming space. The ceiling is decorated in a soothing velvet blue, with a touch of intimacy in its elegance. The navy blue sofa exudes a mature and stable temperament, and the geometric wallpaper in elephant grey and the silver and white curtains are a clear brew of calm and luxury.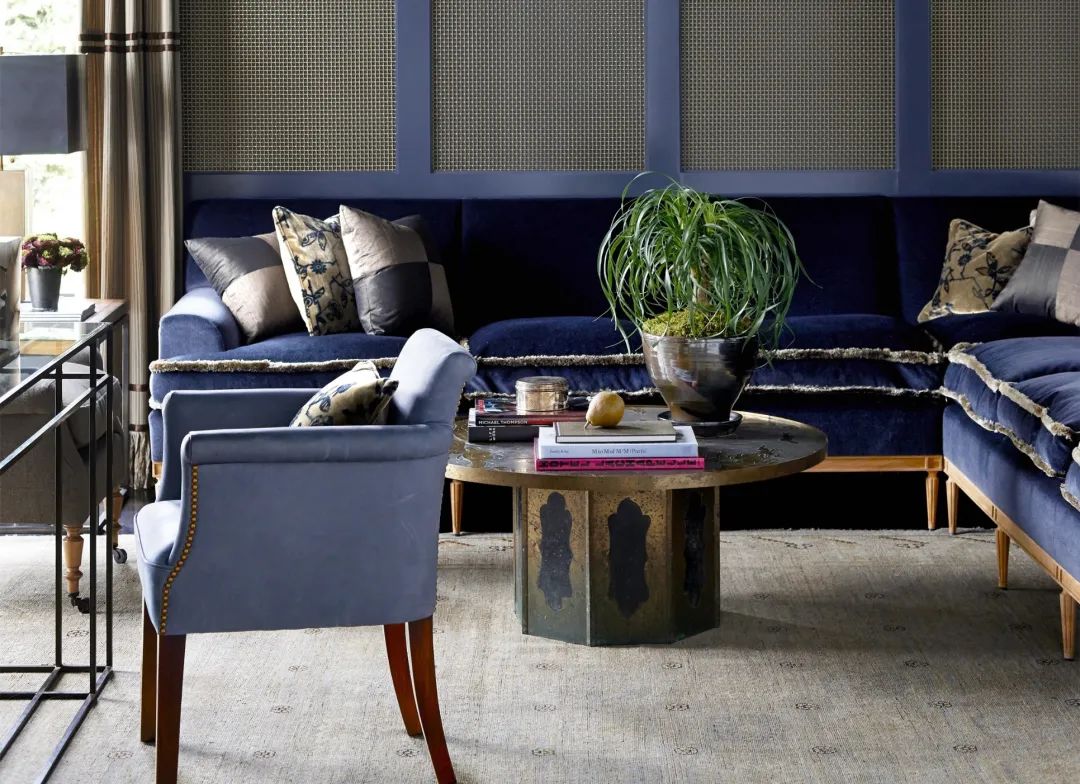 Vol.4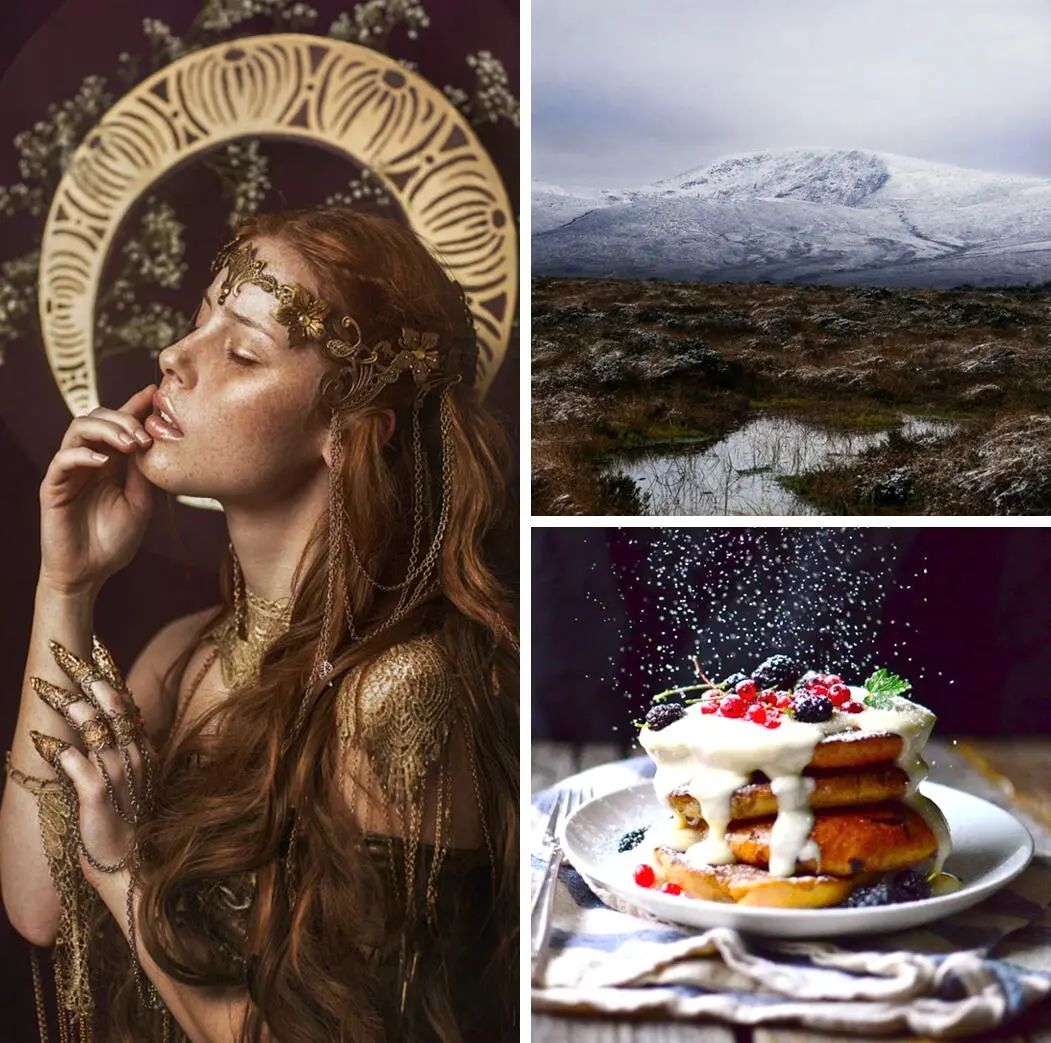 Fill the nook with the aroma of chocolate and smear a layer of cocoa powder on the walls. Like Charlie's Chocolate Factory, an open food cupboard isn't obligatory for the walls, but it might make you feel more satiated - or at least less hungry. Choose furniture with an easygoing and friendly temperament and go a little casual with the rest of the decor, add a bright flower arrangement and you'll get a warm and livable home.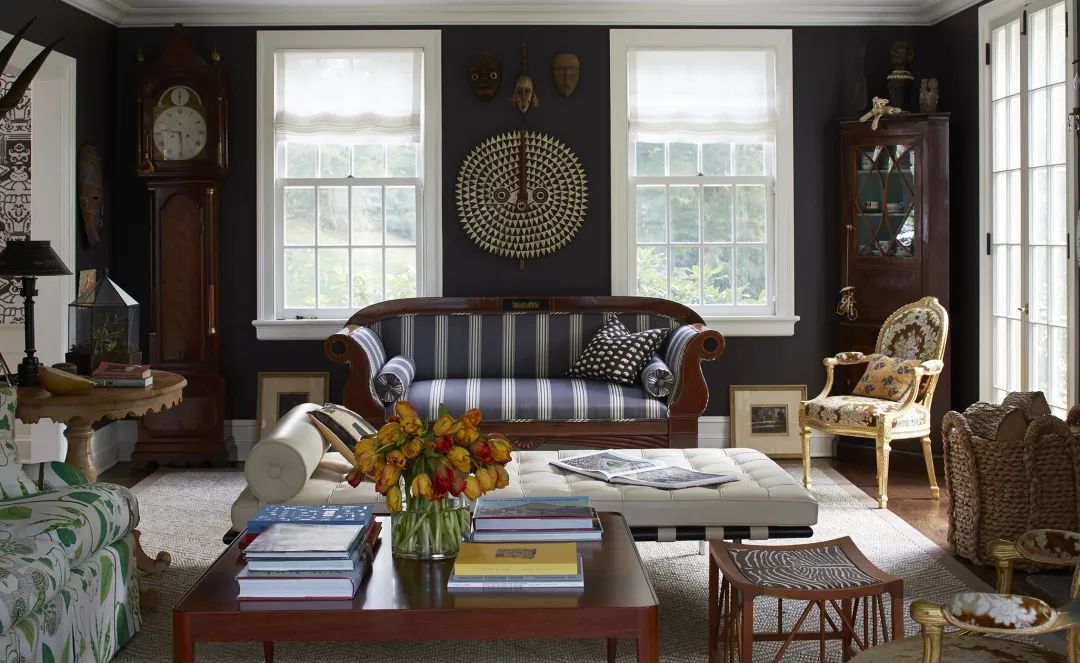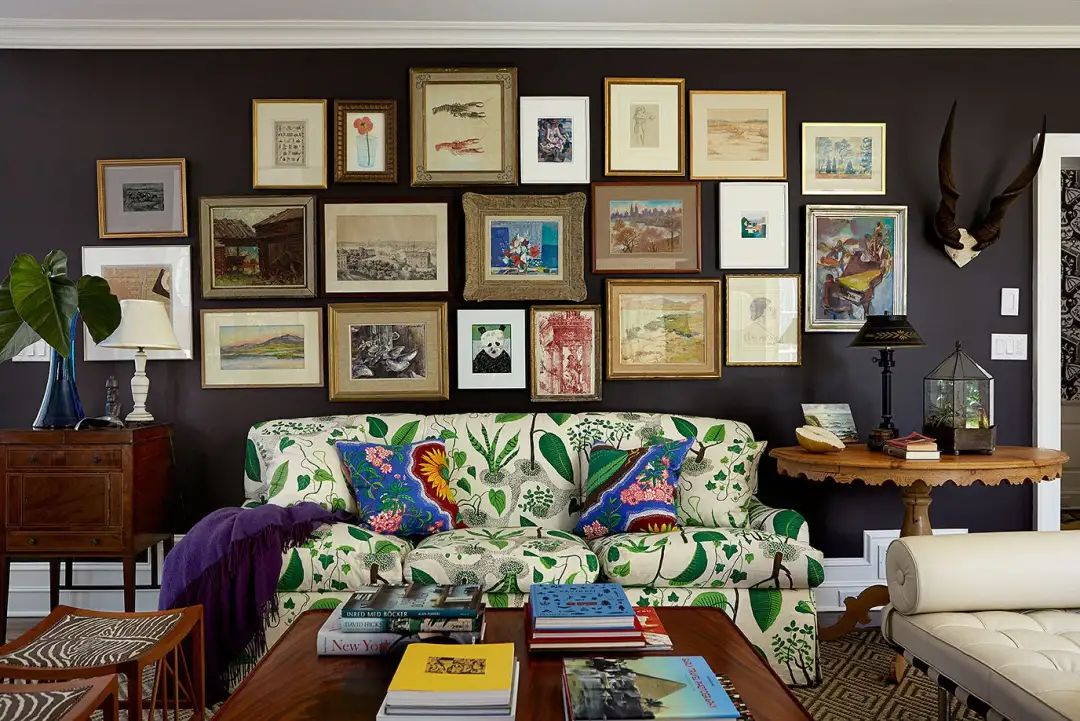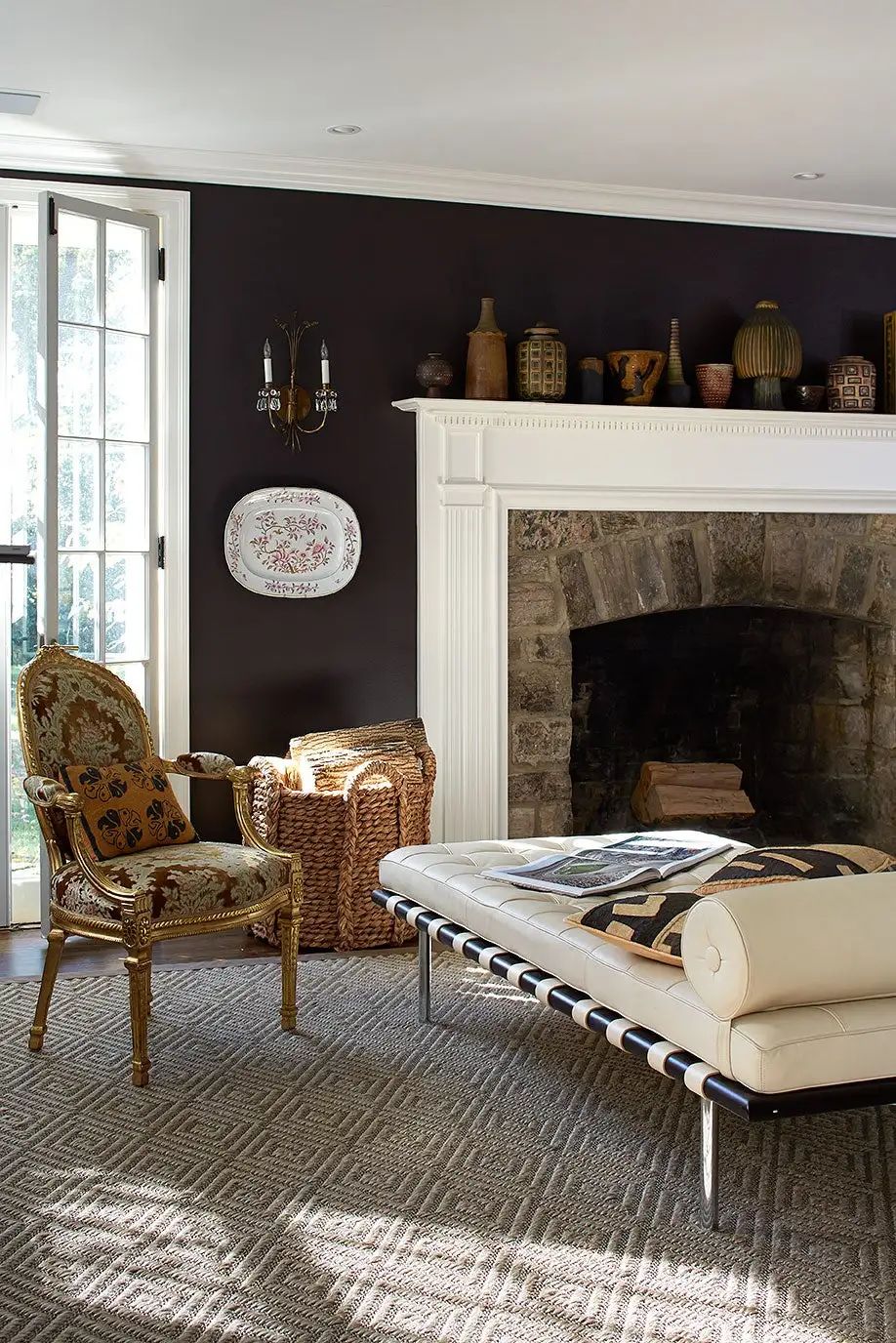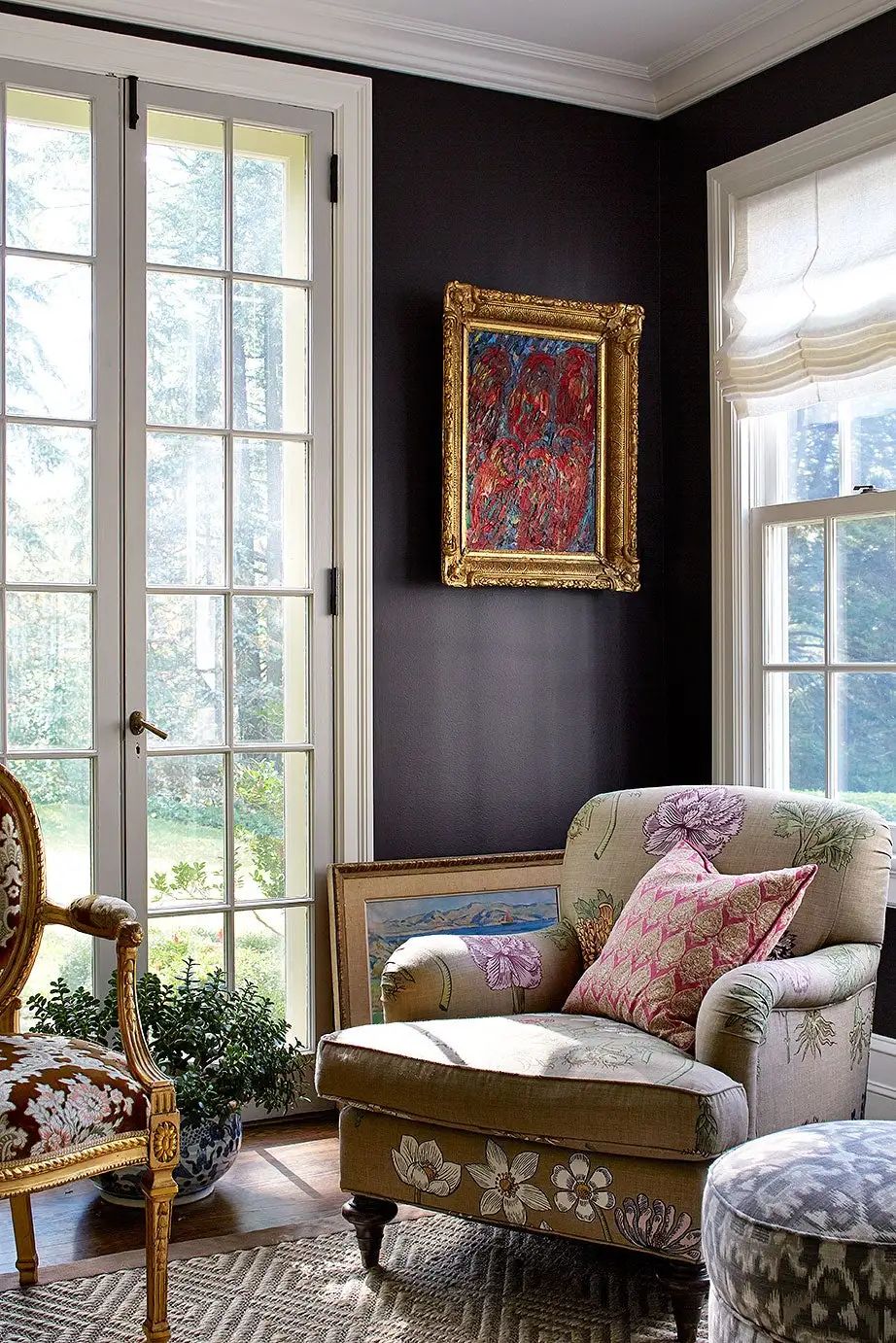 Vol.5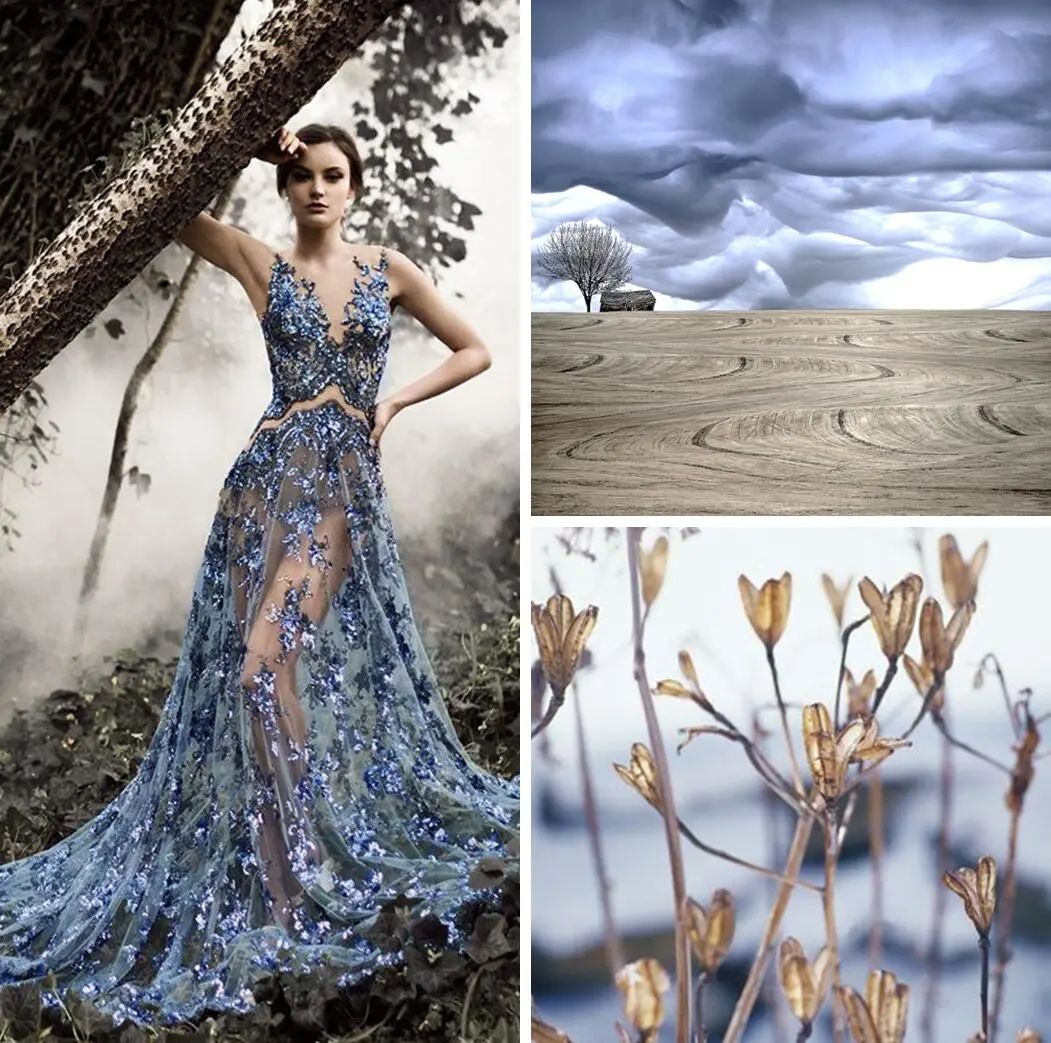 In this case, taupe is used as the background color of the wall, with a subtle texture, which is very textural and chic. The amber-green carpet has a gentle charm, but also a quiet and reliable feeling. The house is eye-catching velvet blue fabric, curtains, seats, different from the common blue, showing all the evocative style.