Refreshing gray-green, urban cool art, taste the slow life full of healing
Refreshing gray-green, urban cool art, taste the slow life full of healing
Gray-green, low-saturation hue, light and does not lose the vitality of the atmosphere, has a very comfortable color sense, is an excellent color to create a soothing atmosphere living space. It is the grass in spring and autumn, is the dappled green shade in the summer, no matter what color matches, the quiet pattern view can always easily soothe the inner anxiety, to create a refreshing and dynamic free world for you.
Poetic Water Year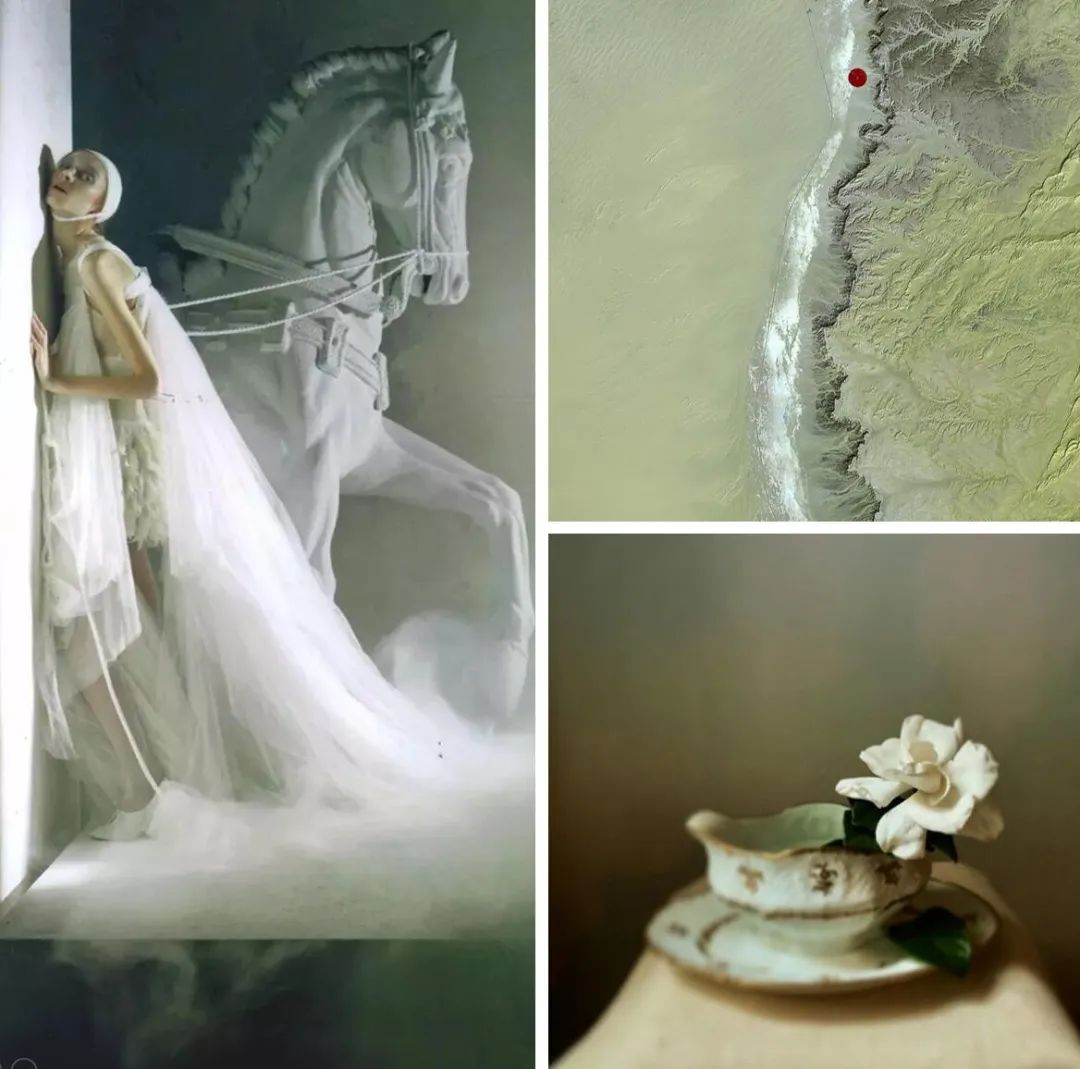 This bedroom uses a tranquil gray-green color palette to create a wilderness-like feeling of openness. The curved roof makes the already spacious space seem even more remote and matches the shape of the windows, which resemble a primitive man's cave. The chandelier hanging from the curved intersection of the roof matches the atmosphere, the champagne pink sofa blends in with the color of the fireplace and the curtains behind, and several small ornaments of the same color above the fireplace are quite old-fashioned.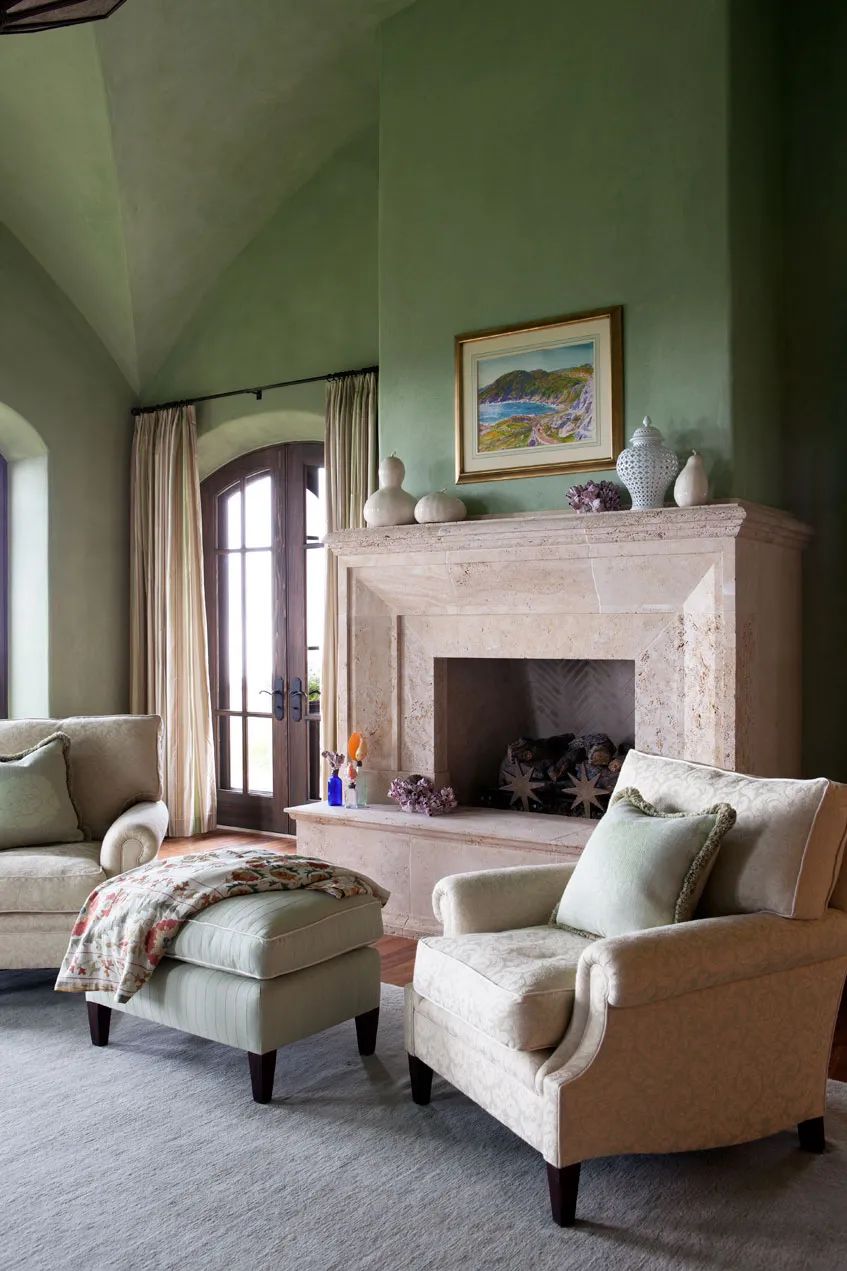 Artistic charm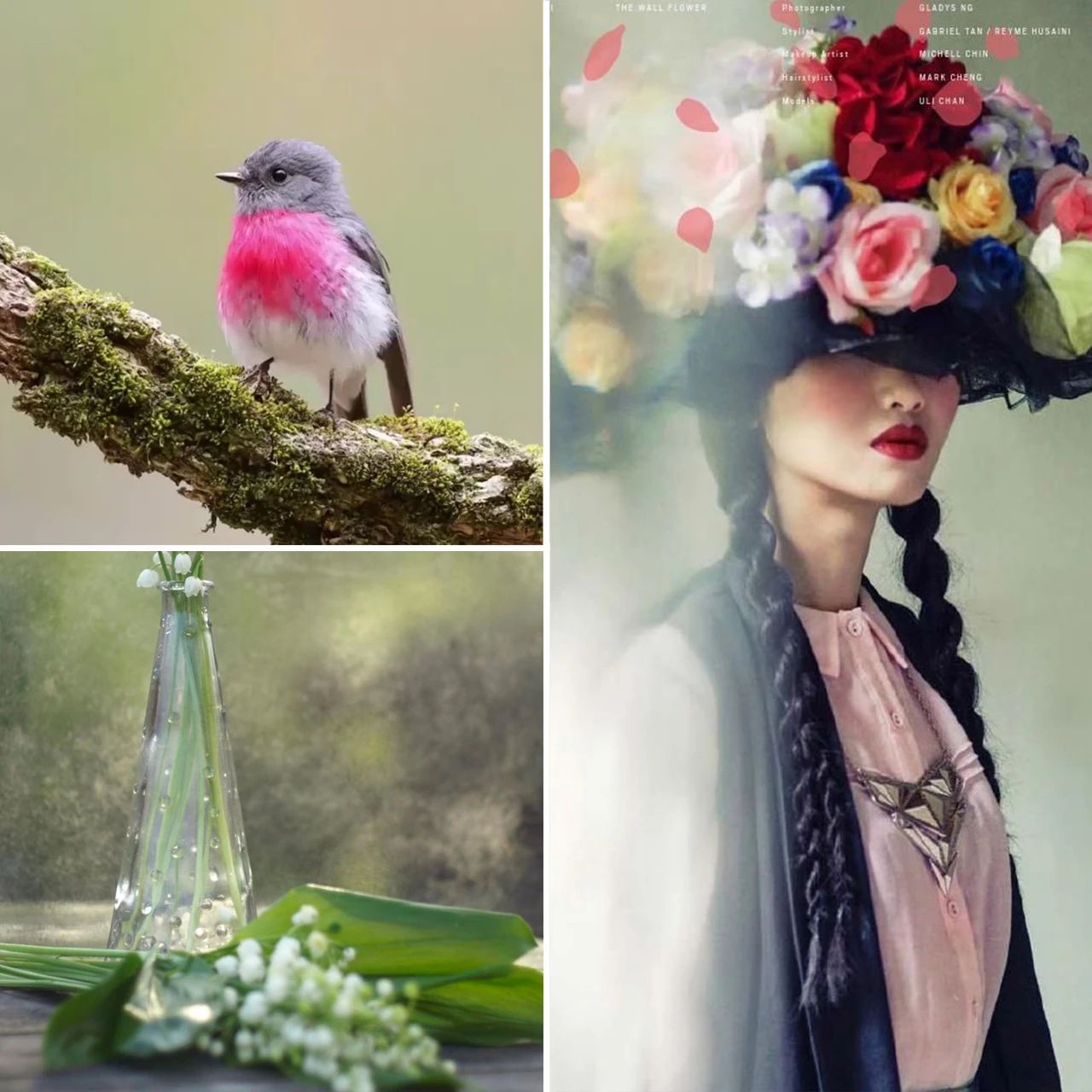 This colorful apartment features wood paneling and mosaic flooring, and the entire space has an approachable, artistic vibe and a sense of rainy season tranquility. Sagebrush gray-green walls accentuate the classic quality of plaster textures, and a magenta sofa by Knoll and a pair of chocolate brown sofas by Luigi CacciaDominioni now surround a 1970s cocktail table adorned with tiered blue glass discs. Against the wall, a pink Ettore Sottsass Shiva vase is displayed in an antique Chinese closet.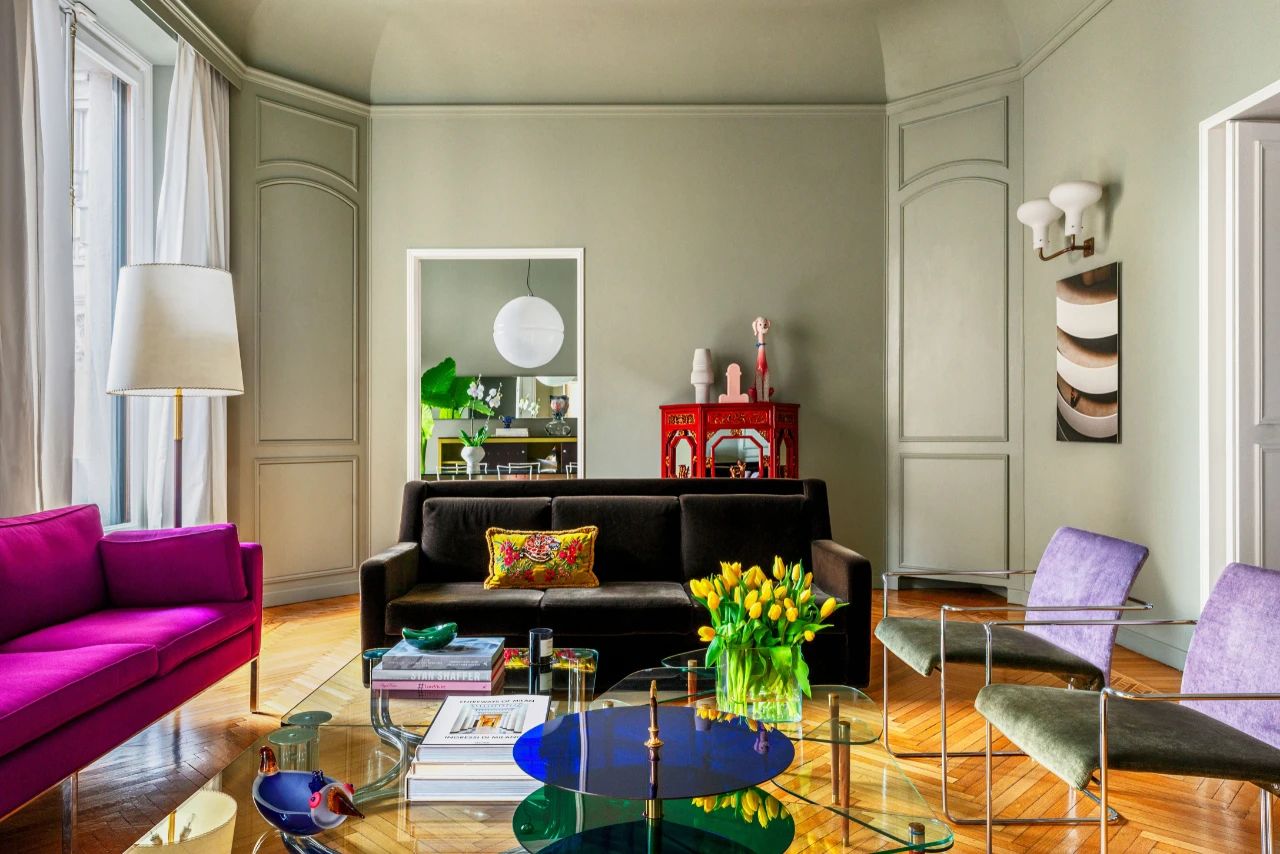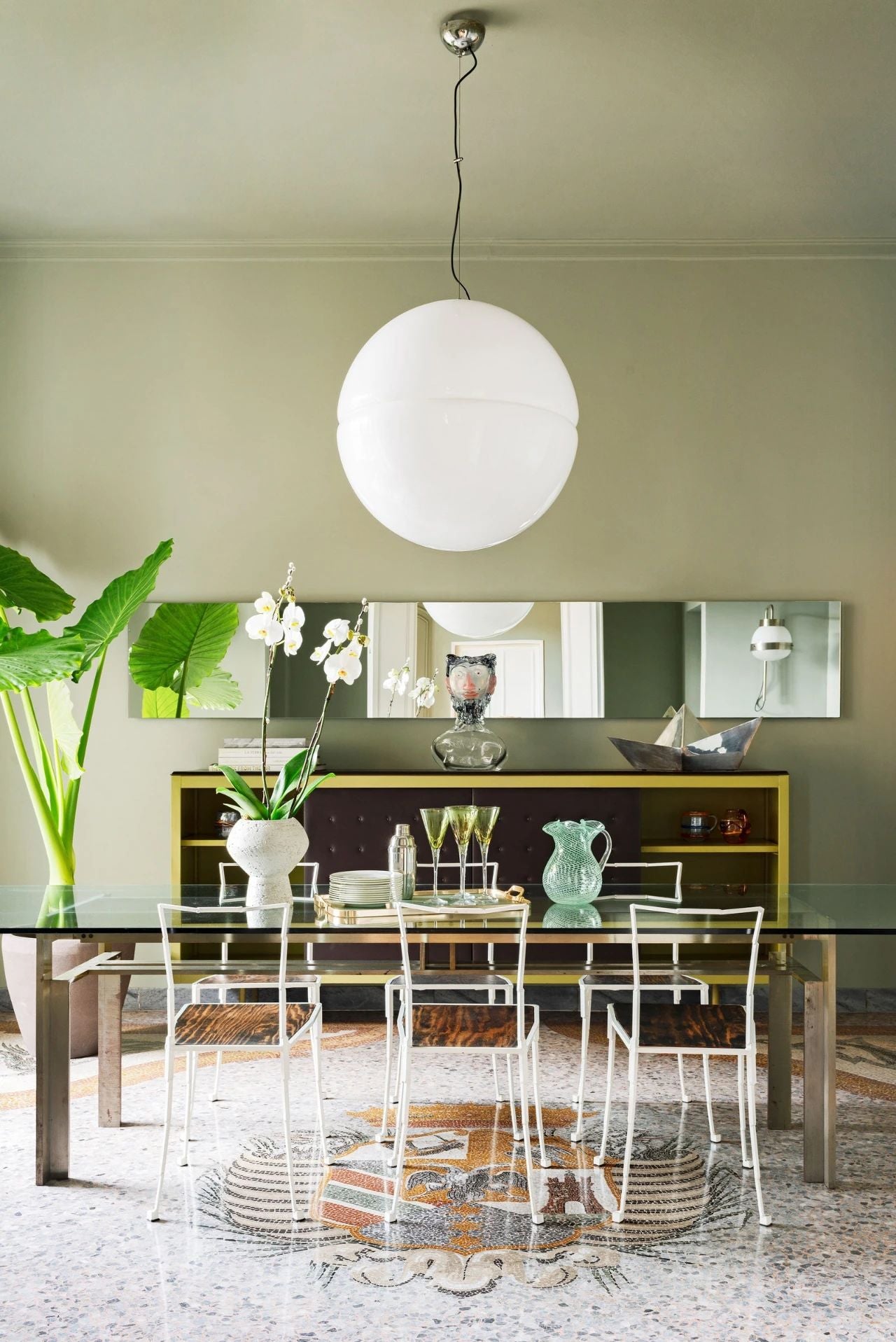 Minimalist lines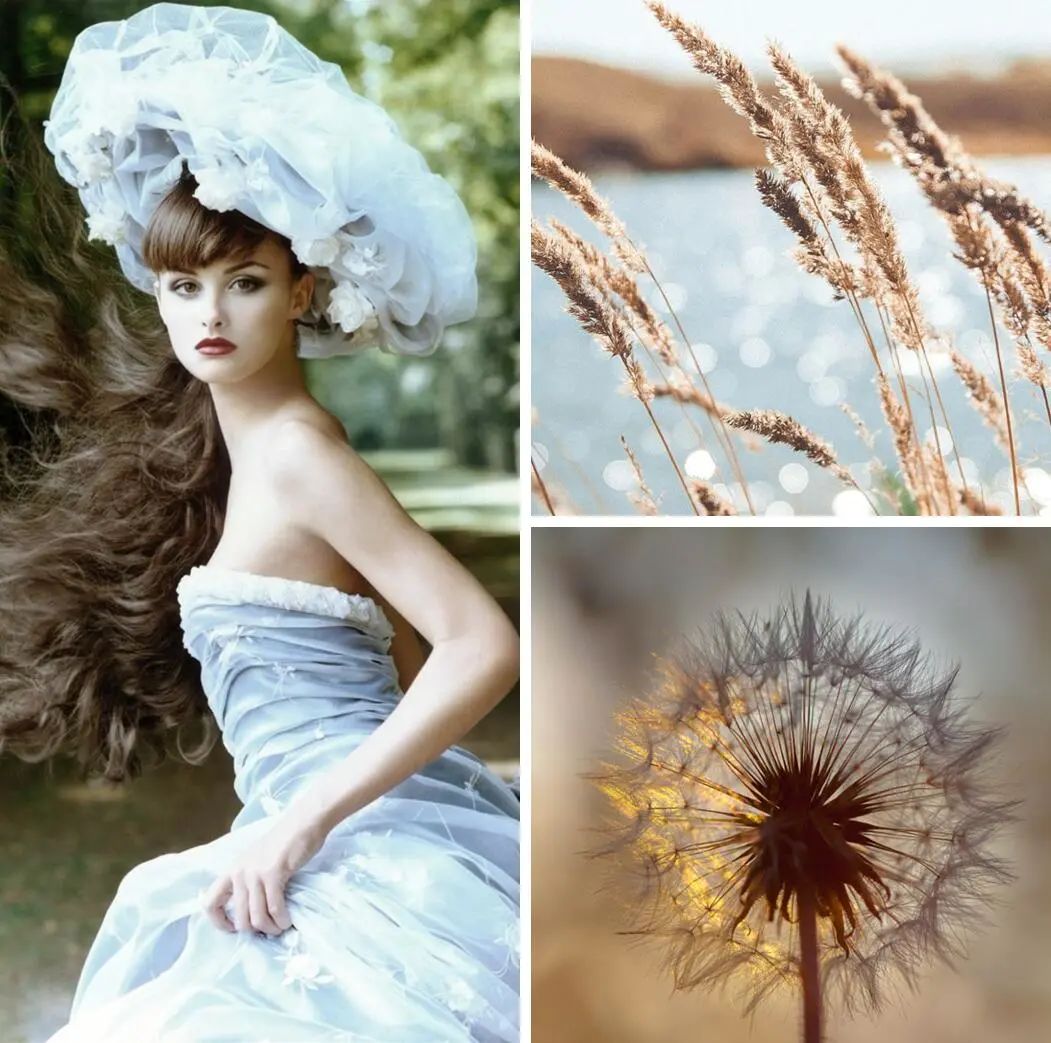 Gray-green leaves a peaceful place in the heart. It is suitable for rendering a traditional type of space with a large area, and also suitable for expressing the rustic and original taste of country style. The gray-green and brown color combination gives a natural and friendly feeling, which is very comfortable in summer.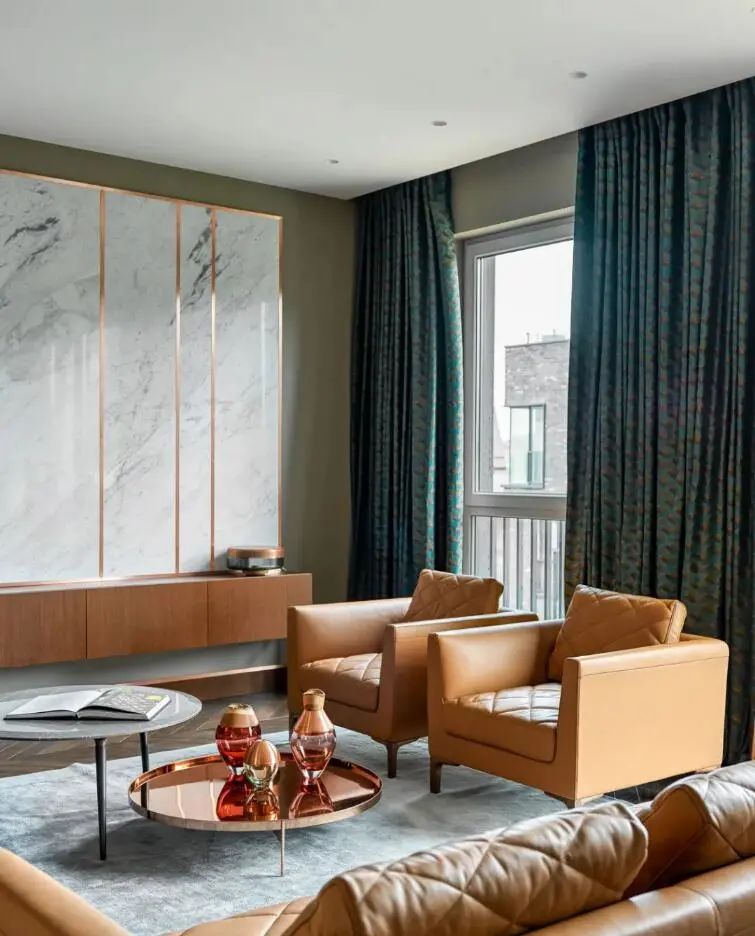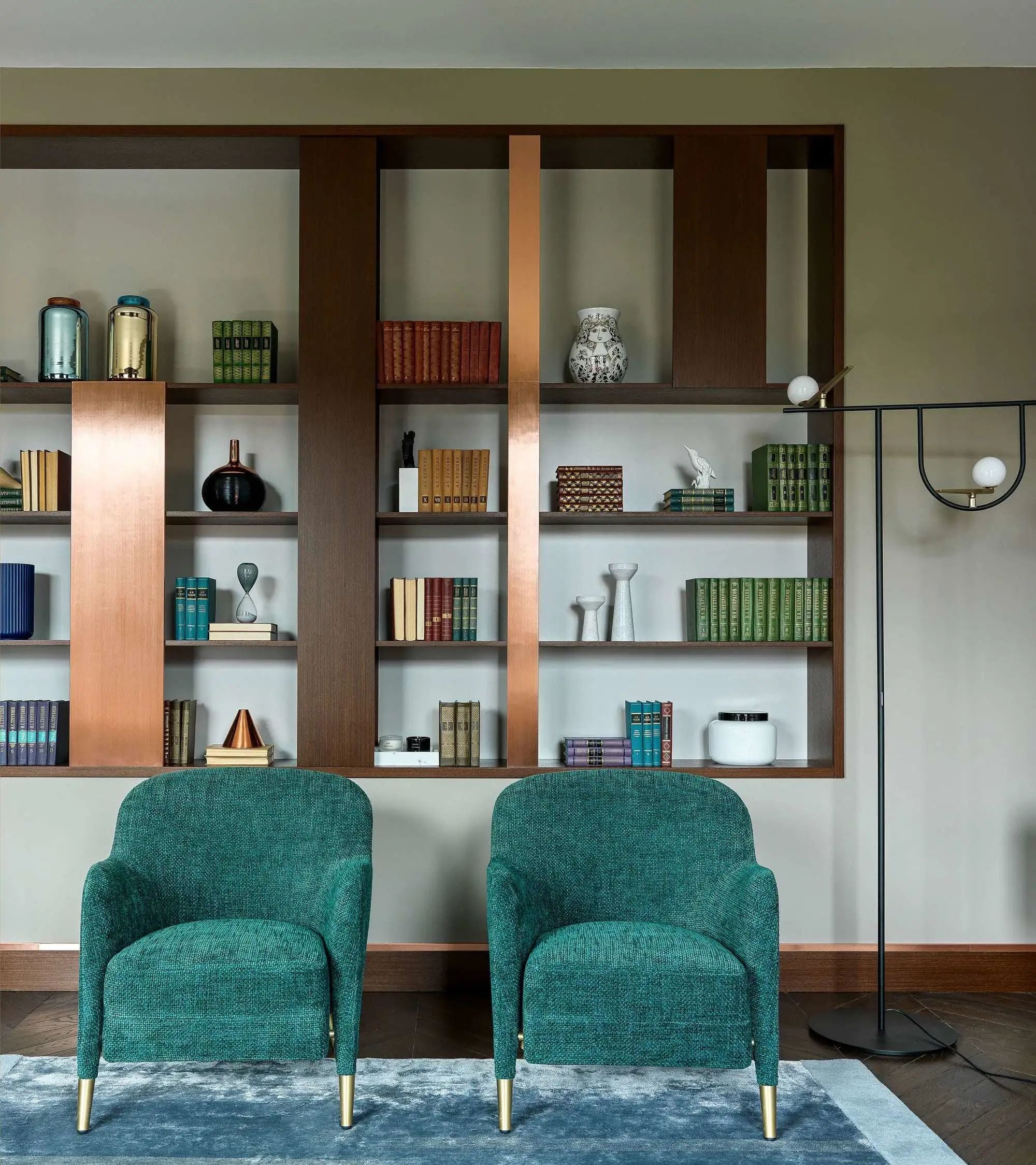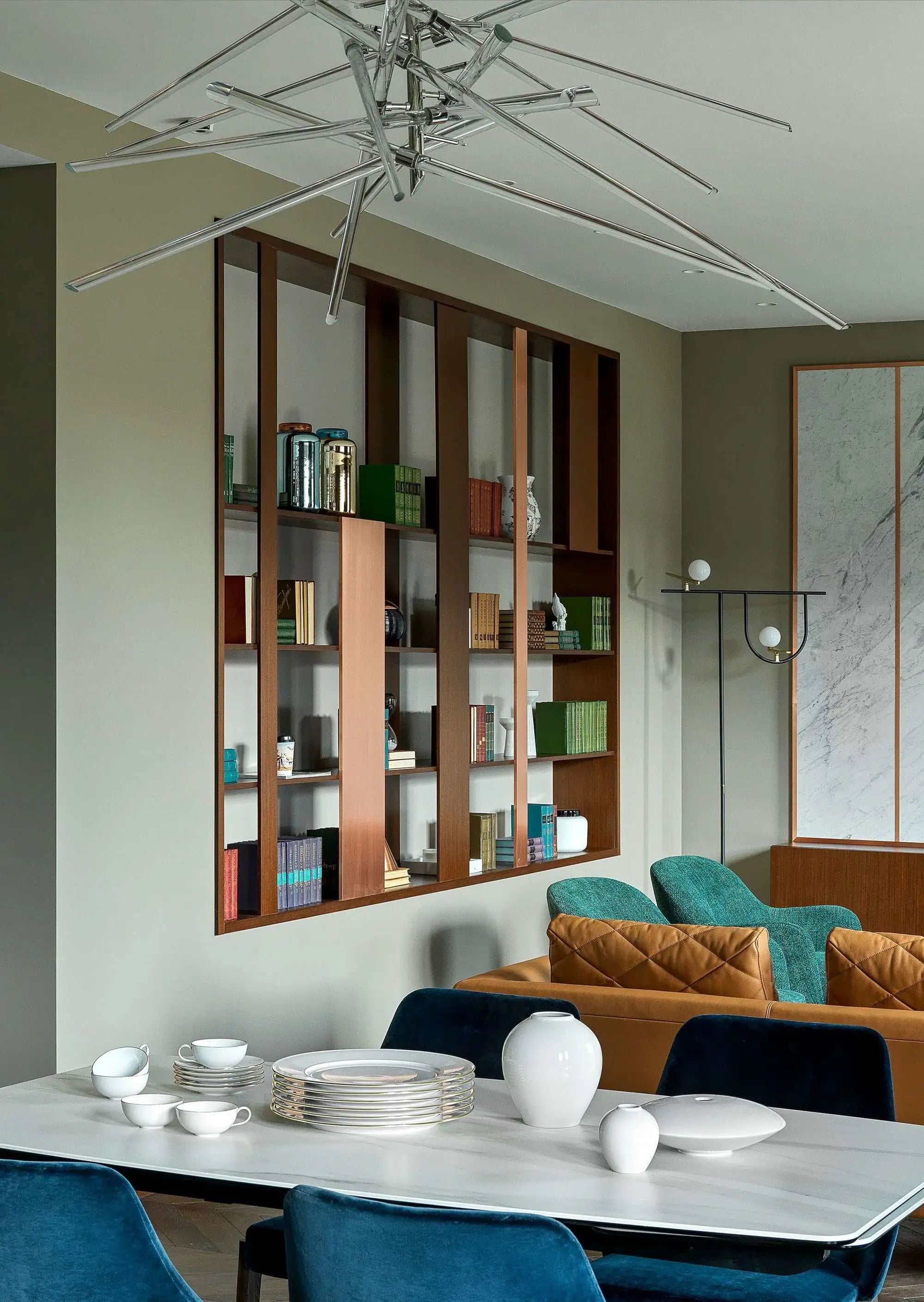 Pure Land of the Heart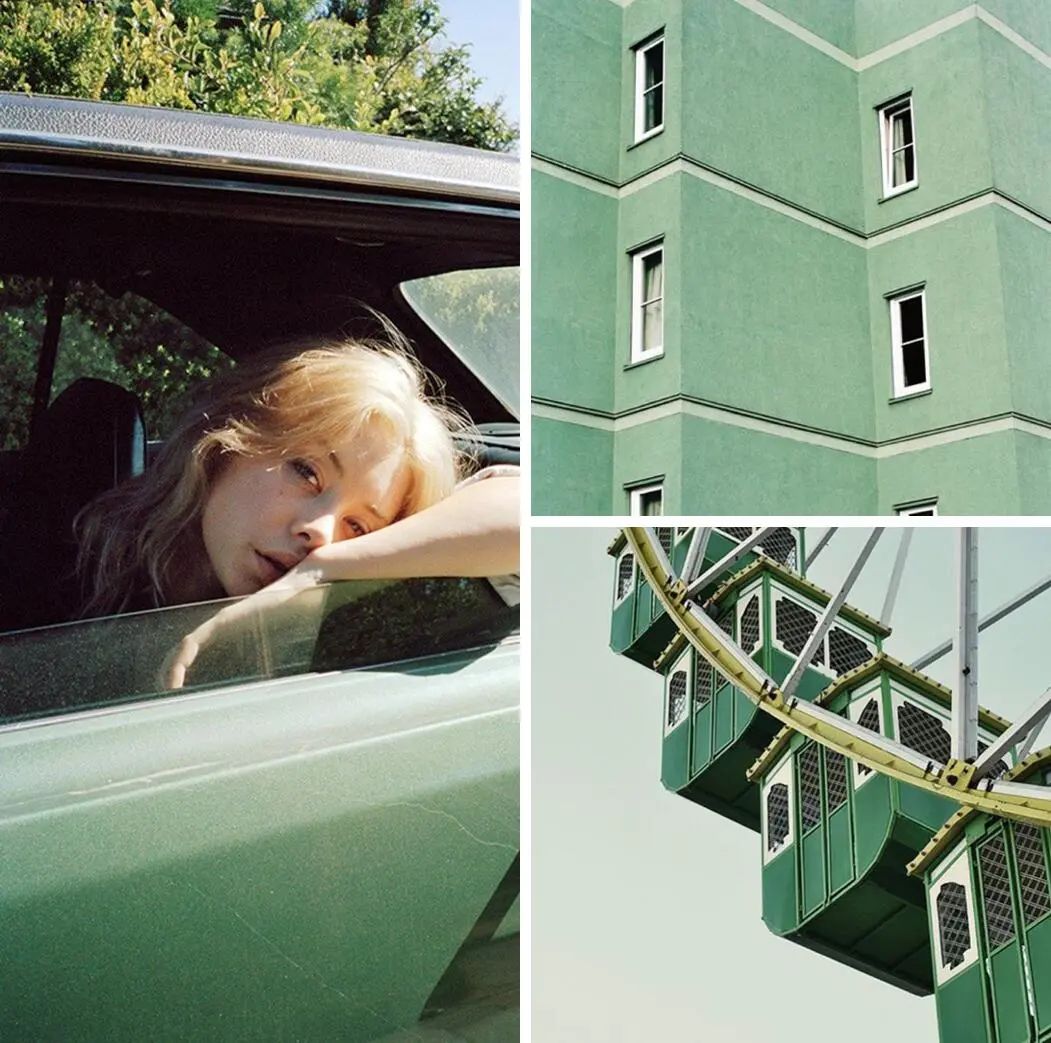 Young people who are in the busy city have a heart that loves freedom and desire to be unrestrained and unbound, away from the complex interpersonal interactions and the pressure of existence. Tranquil and elegant gray-green can take you to escape, away from mundane worries, quiet and undisturbed, and let your heart calm down properly. The space of advanced gray + gray-green has absolute significance, it is a piece of pure land for your mind, a habitat when you are tired of the journey, with it, even if it is just a moment of peace of mind, it can make you work hard to go on in the unwillingness of life.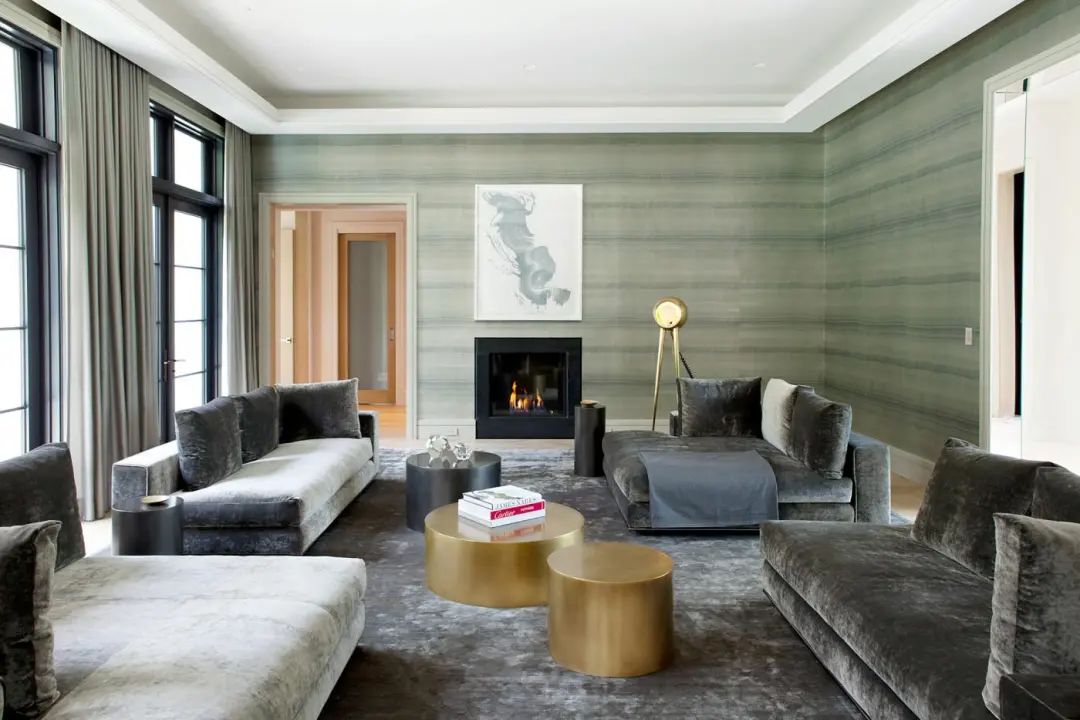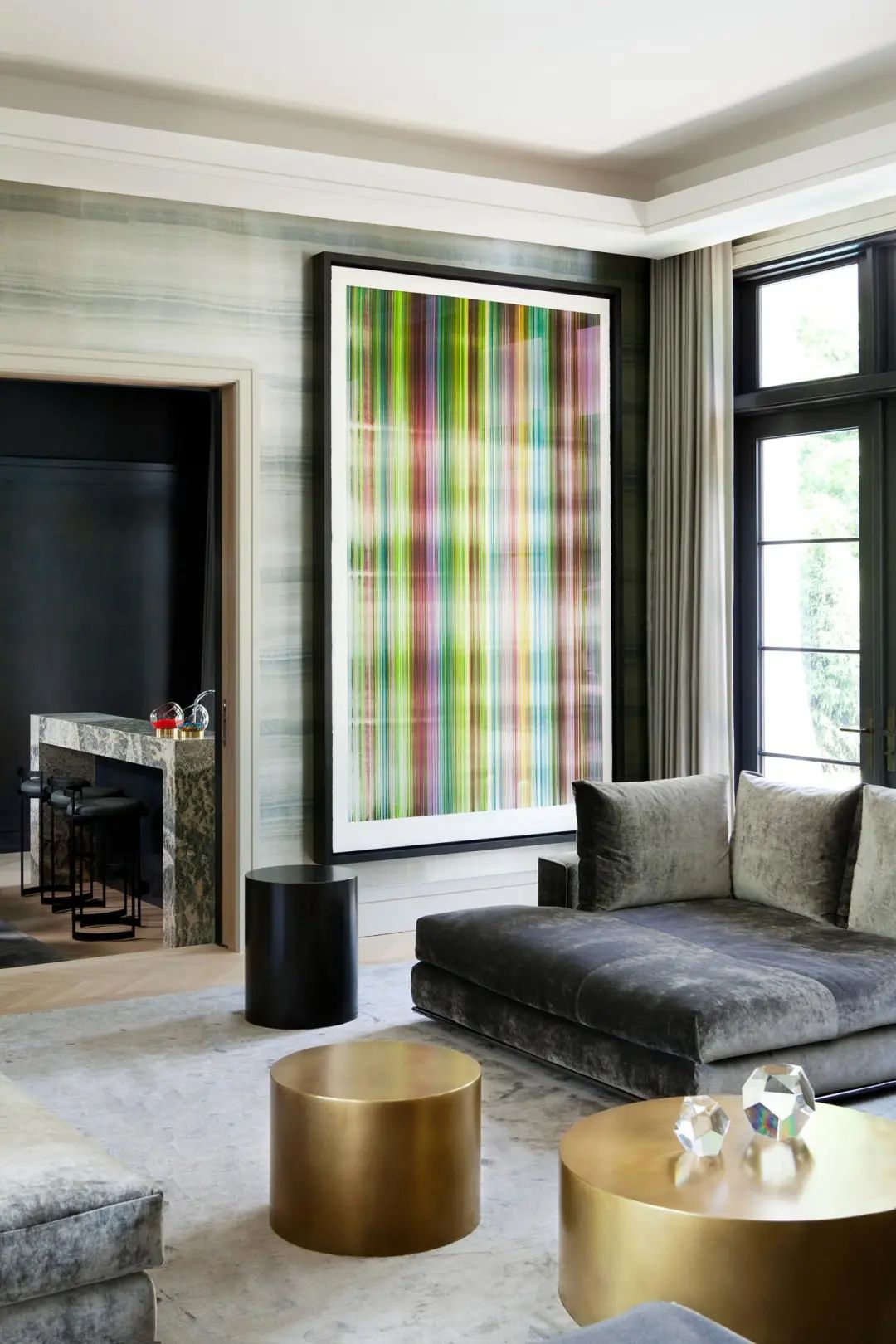 Starlight by the lake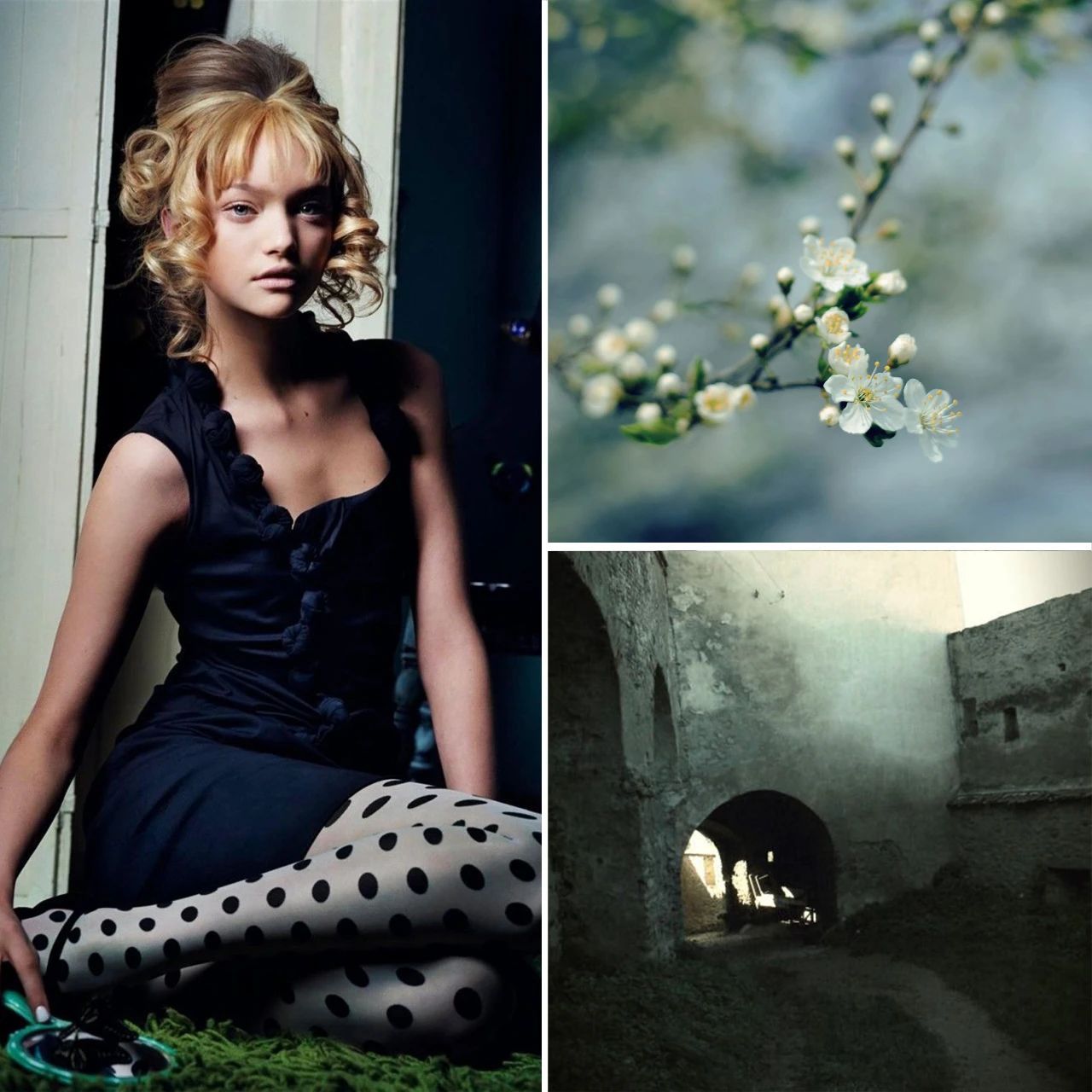 Uniform matte gray-green wall paint gives this apartment a modern, serene feel, with the color of the walls taking on different textures as the light changes, which also provides a dramatic stage for the different materials of furniture and accessories in the space. From the leather single chair to the velvet pillows and the cool landscapes on the walls, masculinity prevails, while the orange carpet and luxurious metal accessories bring a warm touch.