Love Hermes orange, welcome to the era of senses competing for face value
Love Hermes orange, welcome to the era of senses competing for face value
Hermes orange, with its compelling charm, is the exclusive synonym for sexy men and women and exists on every corner of the street as an eye-catching urban color. The orange color brings a feeling of confidence, penetrates into every inch of the skin, and the intertwined sweat is the collision of youth and vitality.
Exotic style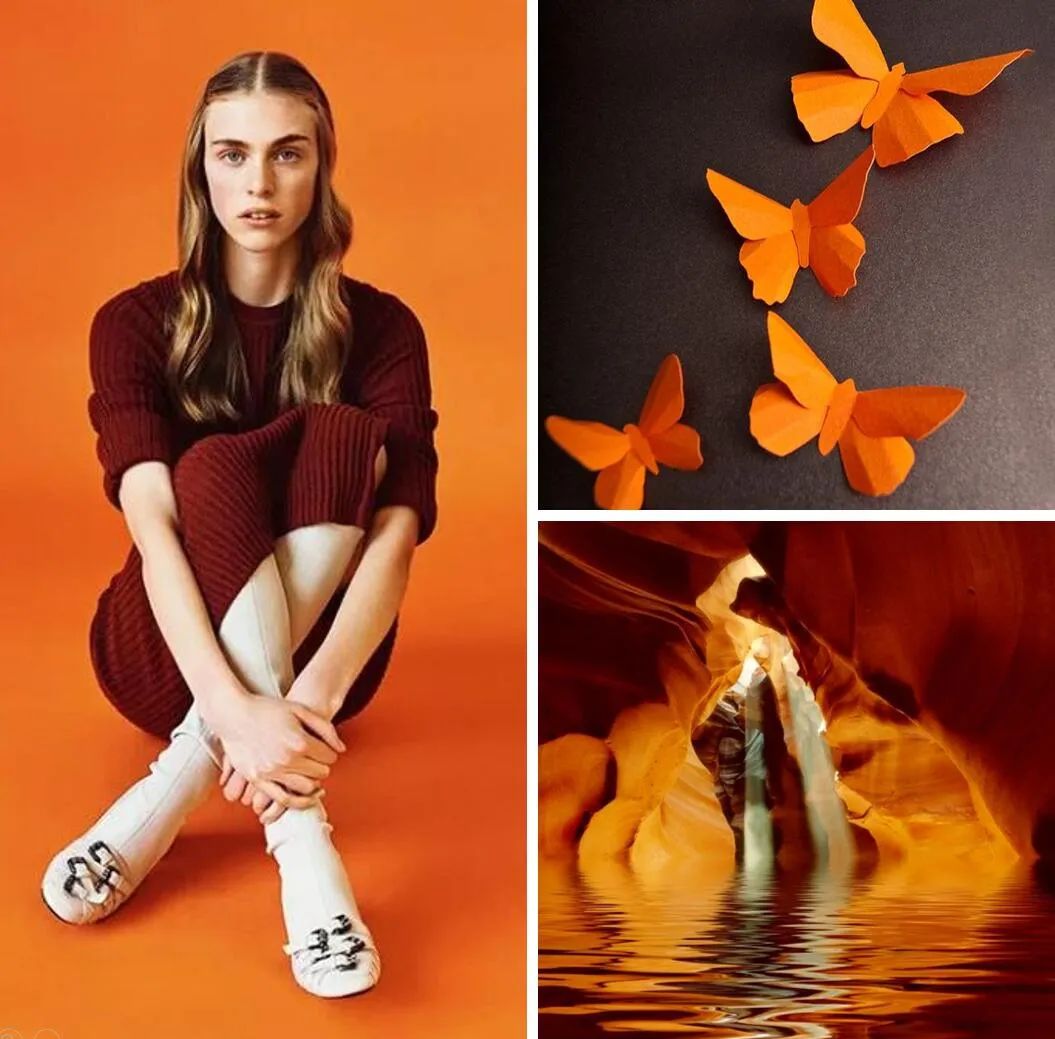 The bookshelf partitions and walls uniformly use Hermes orange as the main tone of the environment. This extremely fashionable shade is also perfect for creating strong folklore feel with the printed interiors. The beige carpet with folklore rug, yellow curtains, and lilac grey bed linen both suit the warm and welcoming ambiance of the space and interpret the essence of Hermès Orange with radiance and energy. The chocolate brown Moroccan style small table with tomato red cushion bag brings exotic style.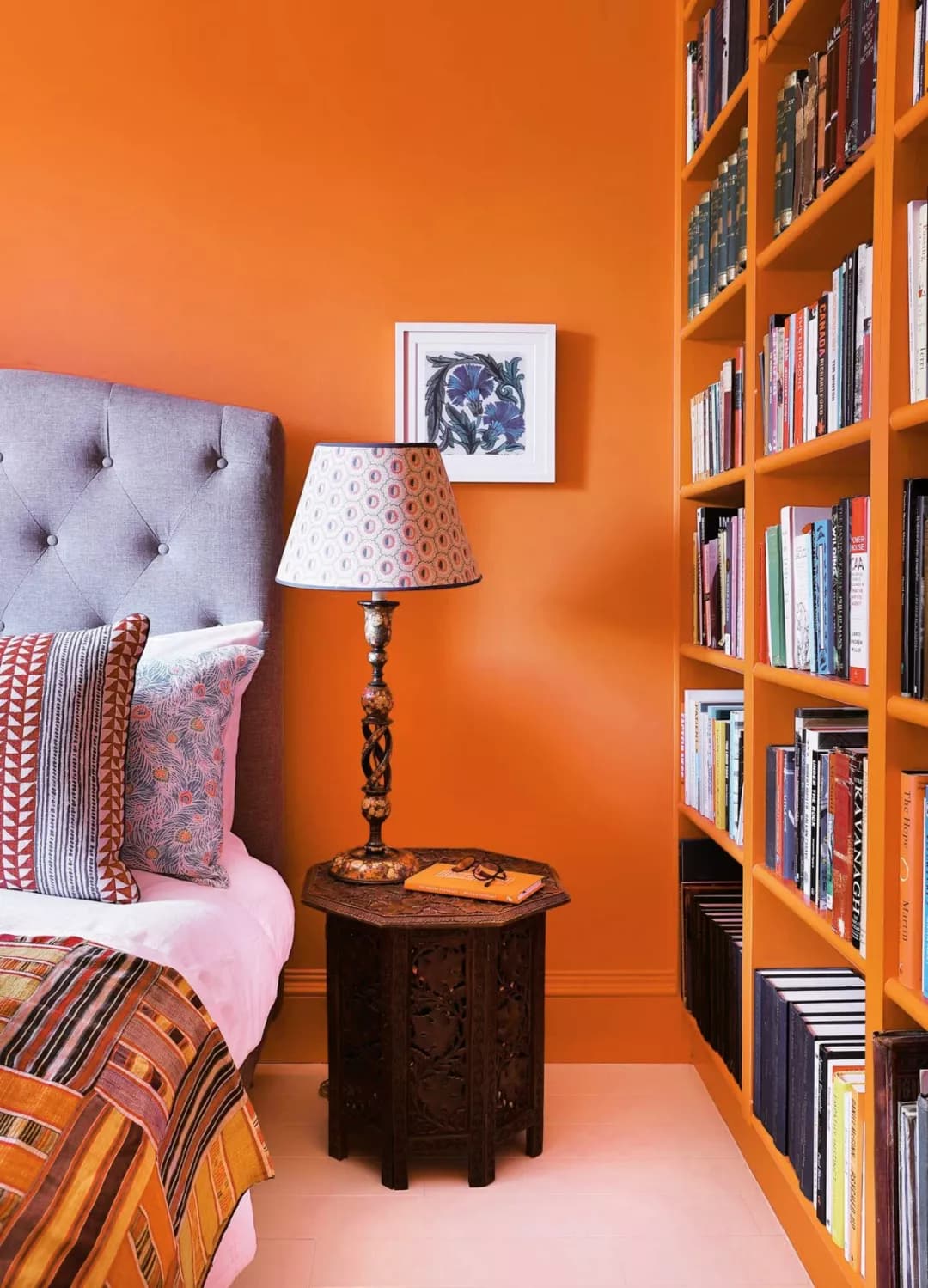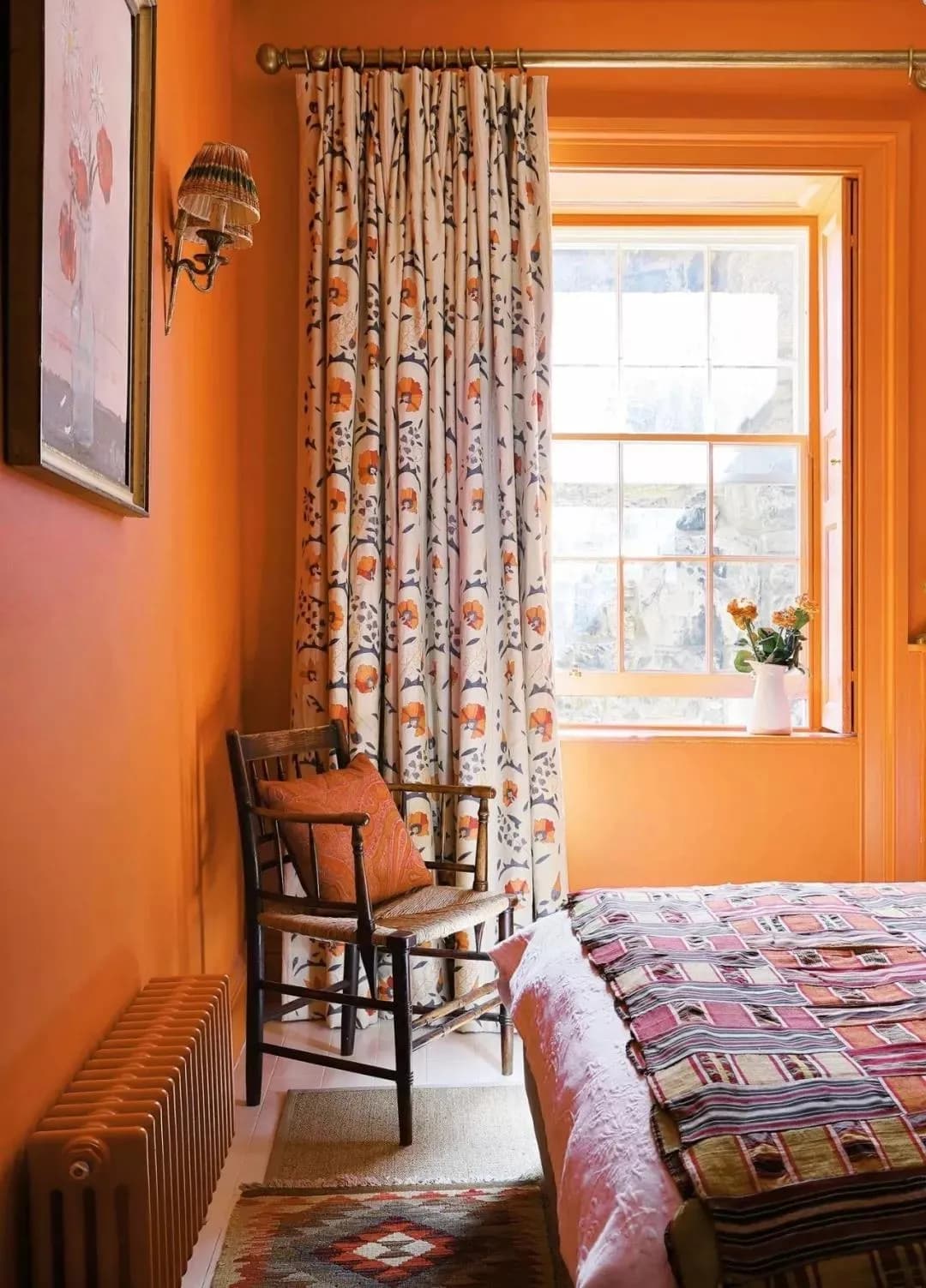 Chinoiserie Art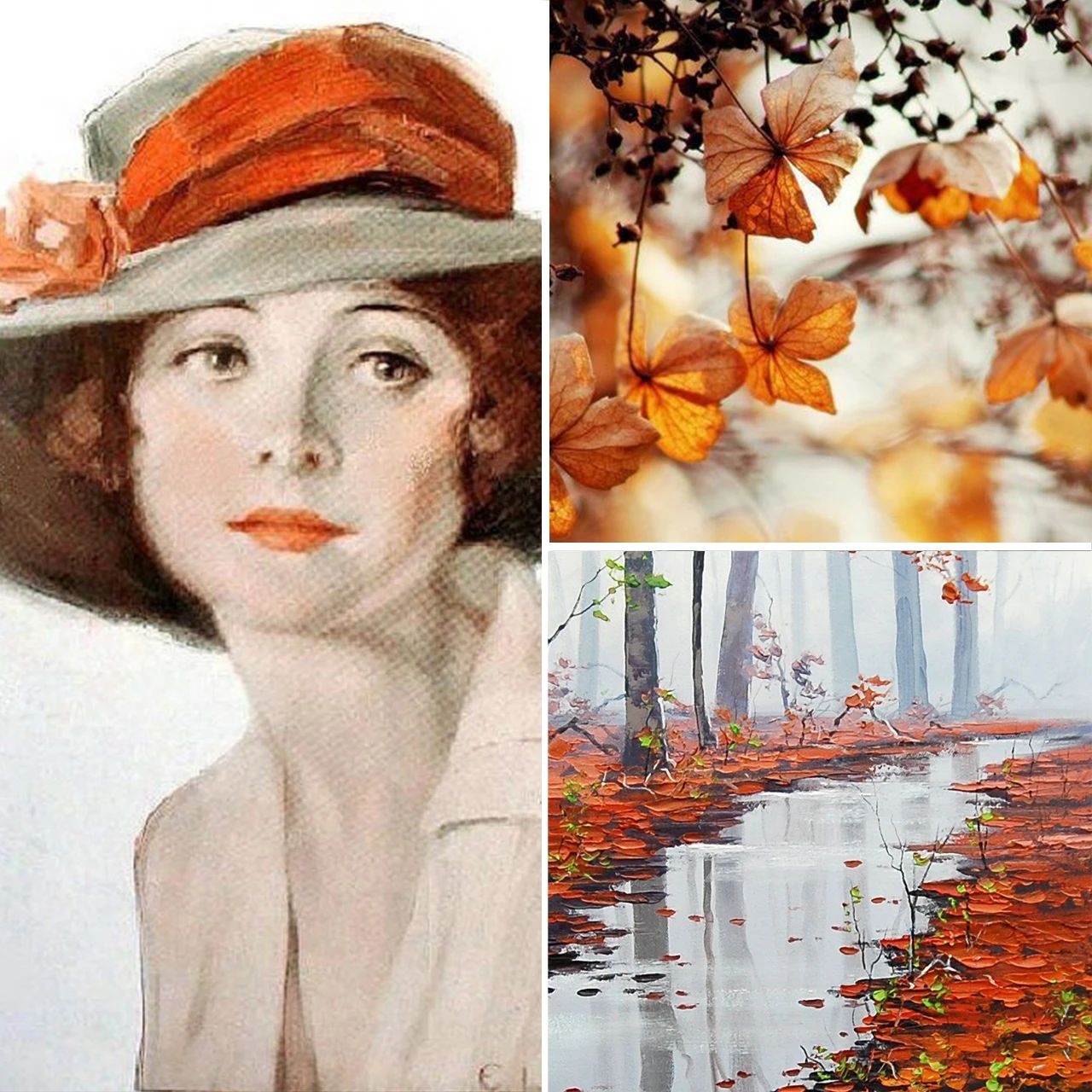 This living room creates a whimsical world with bold wallpaper and a screen of the same style, and you'll feel like you're in a splendidly exotic place when you walk in. Elegant furnishings are set against exquisite details, and the result is a modern space that is both stylish and elegant.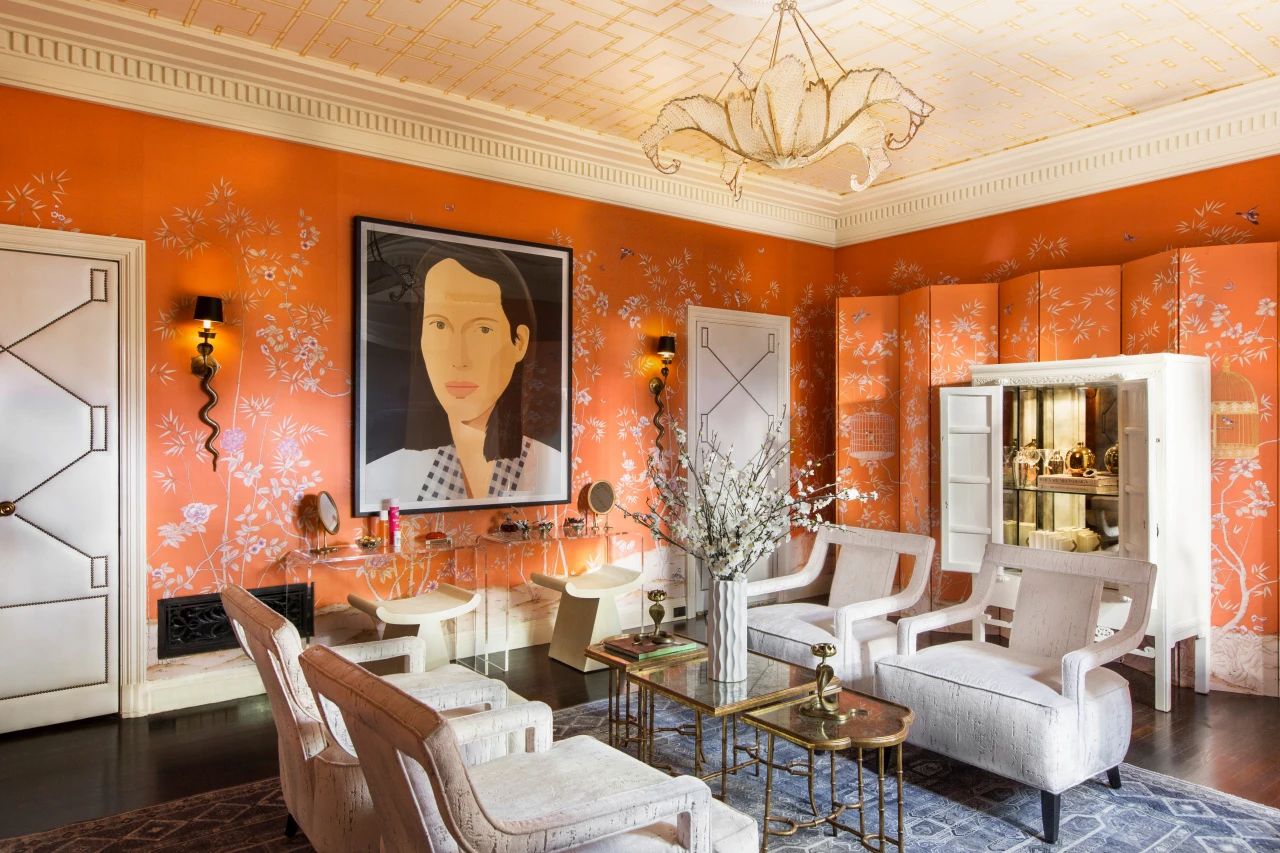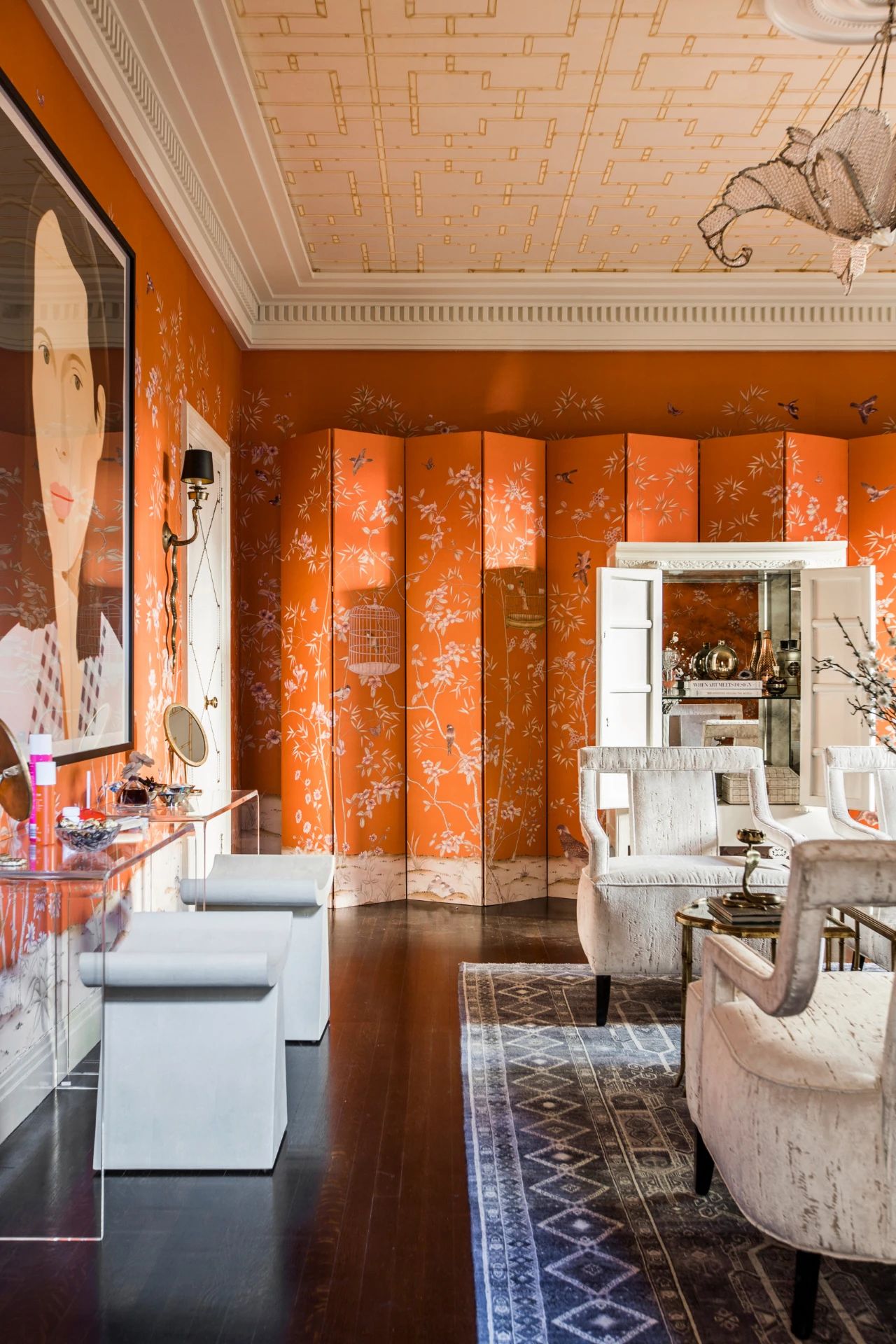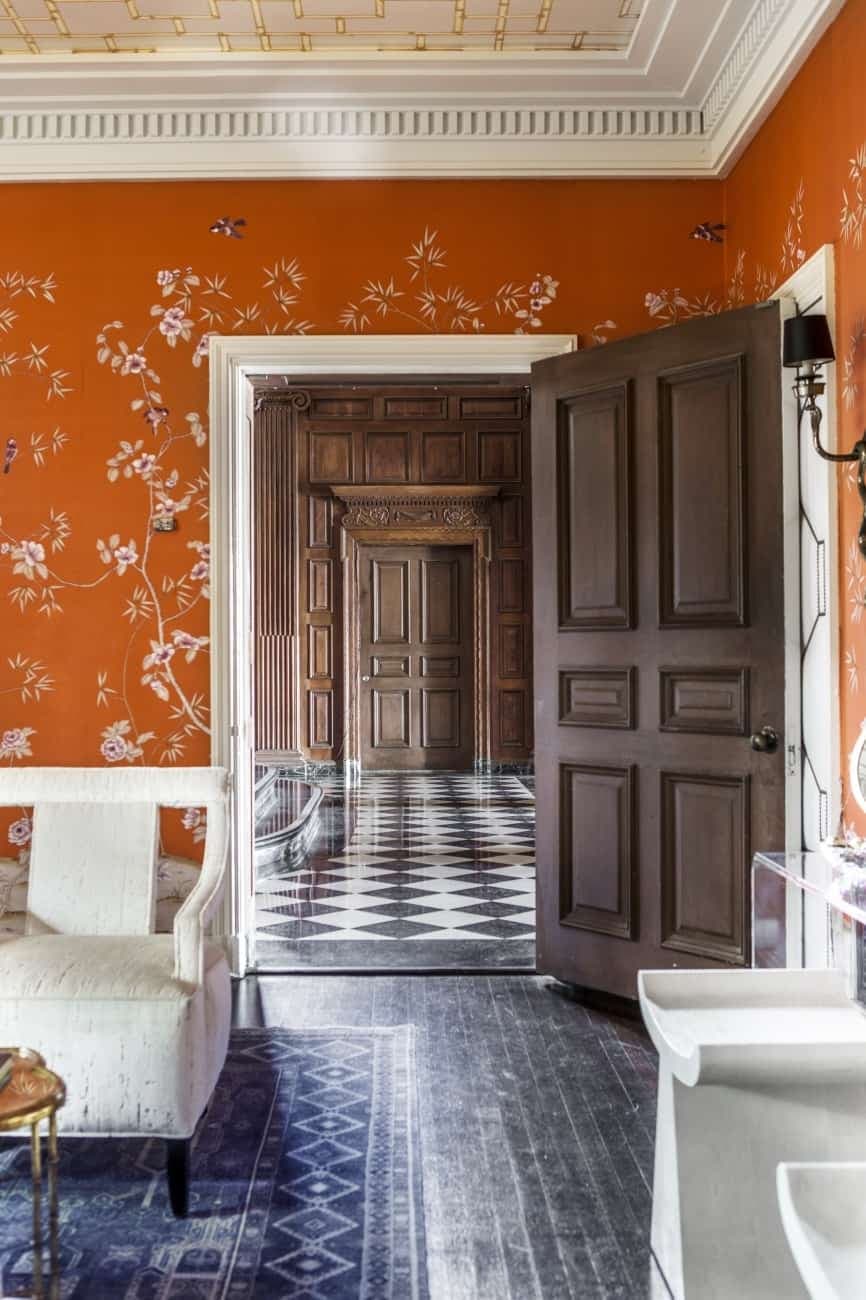 Retro Style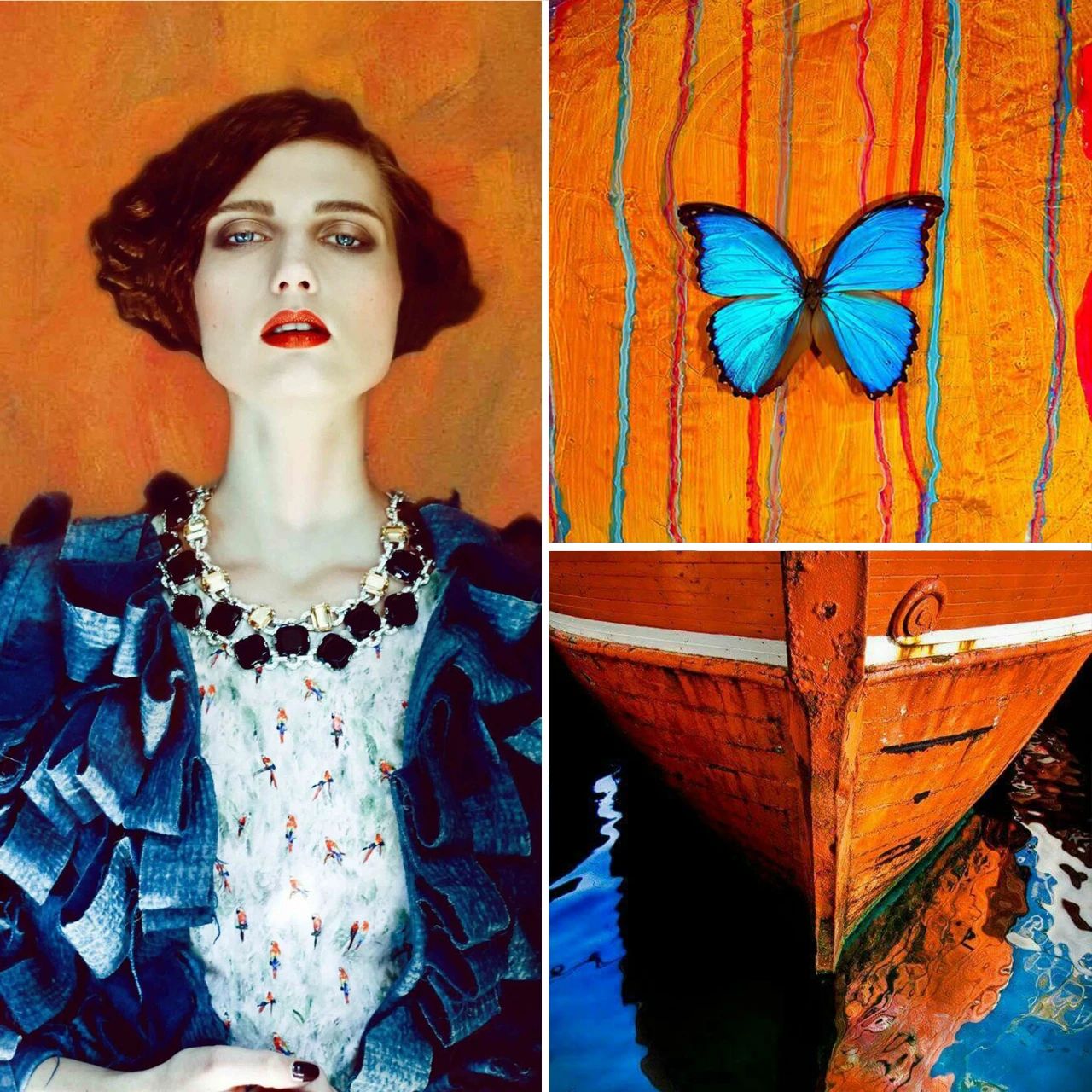 The smooth lacquer of Hermes orange with elegant plaster line molding makes this living room shine while also looking dignified and dignified. The printed curtains in poplar yellow with white window frames are warm and bright. The deep sea blue carpet balances the warmth of the warm tones and complements the dark classic wood furniture. The space is decorated with both luxurious crystal chandeliers and porcelain, as well as modern decorative paintings and glass tableware, an eclectic mix that adds to the charm.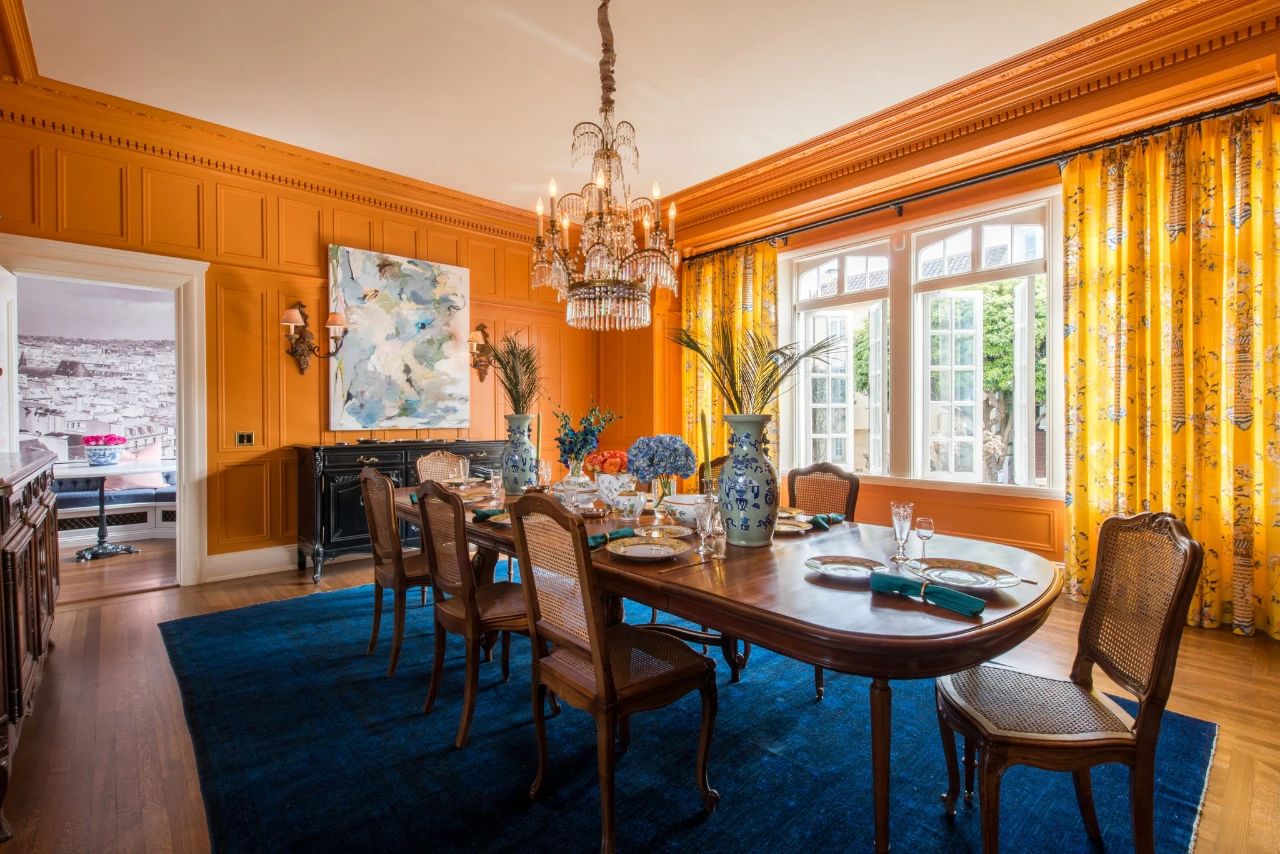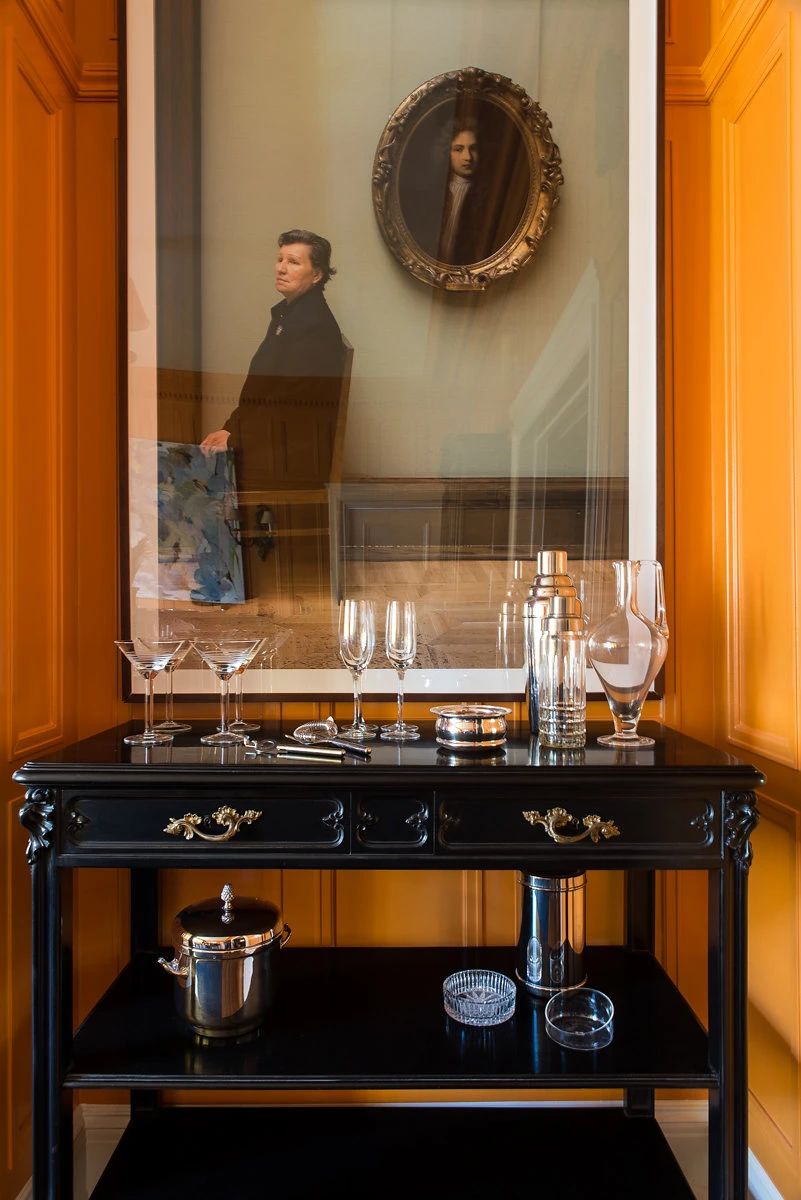 Elegant charm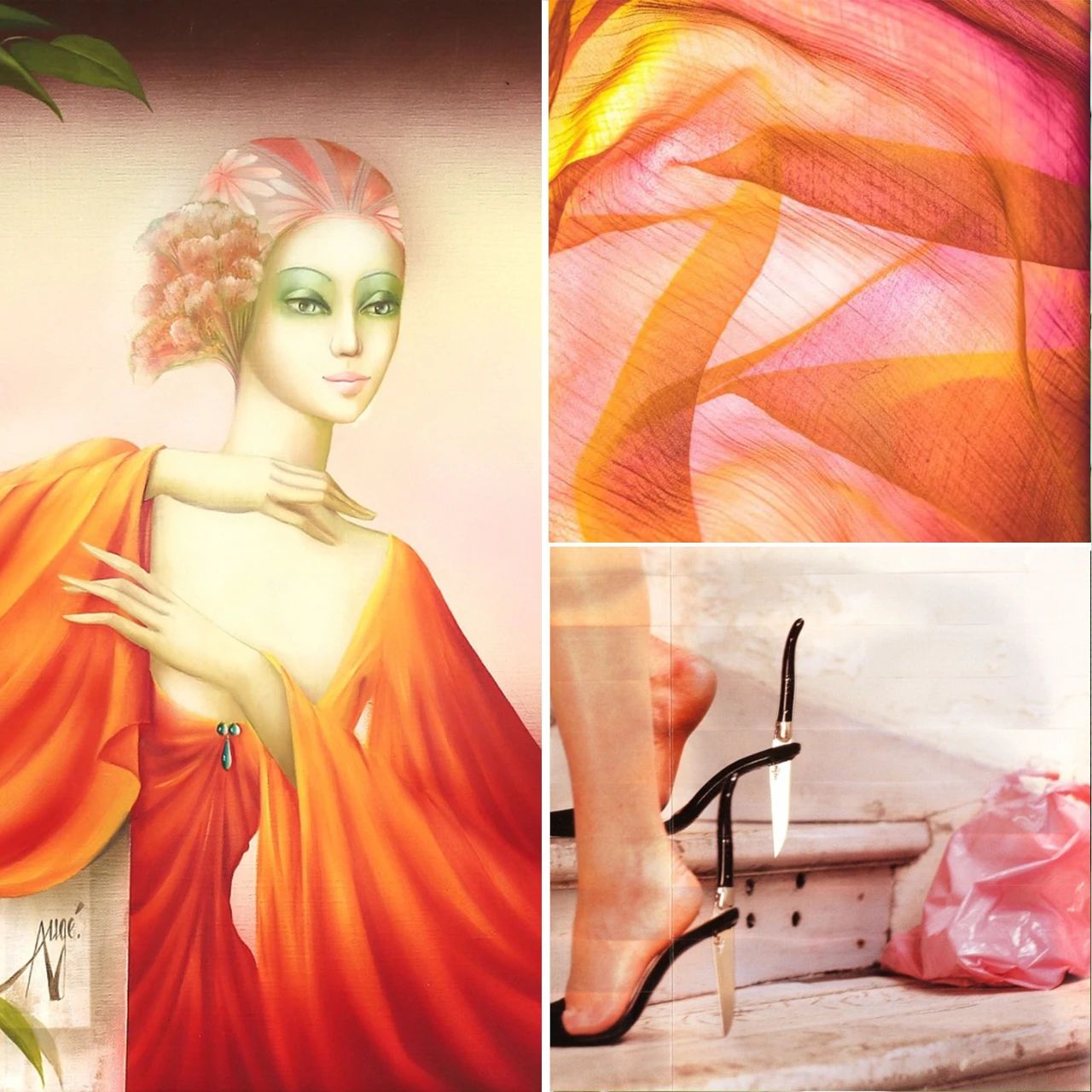 The screen wall shows another advantage in this bungalow - you can still keep the bold wall of color without feeling overwhelmed. The pale lilac sofa and blue lamp table release the pressure of color, like loosening the string of an air-filled balloon. An oddly shaped chandelier pulls the whole space tight again.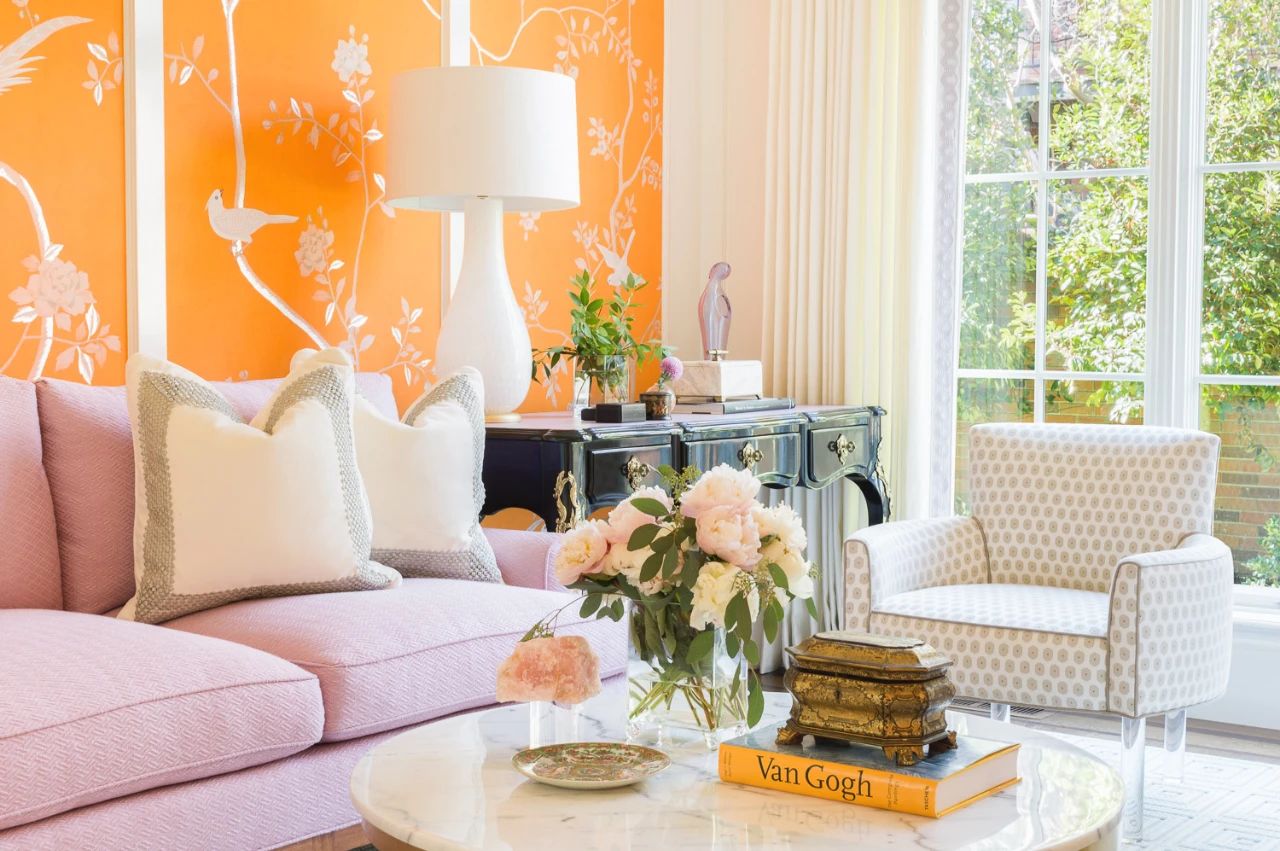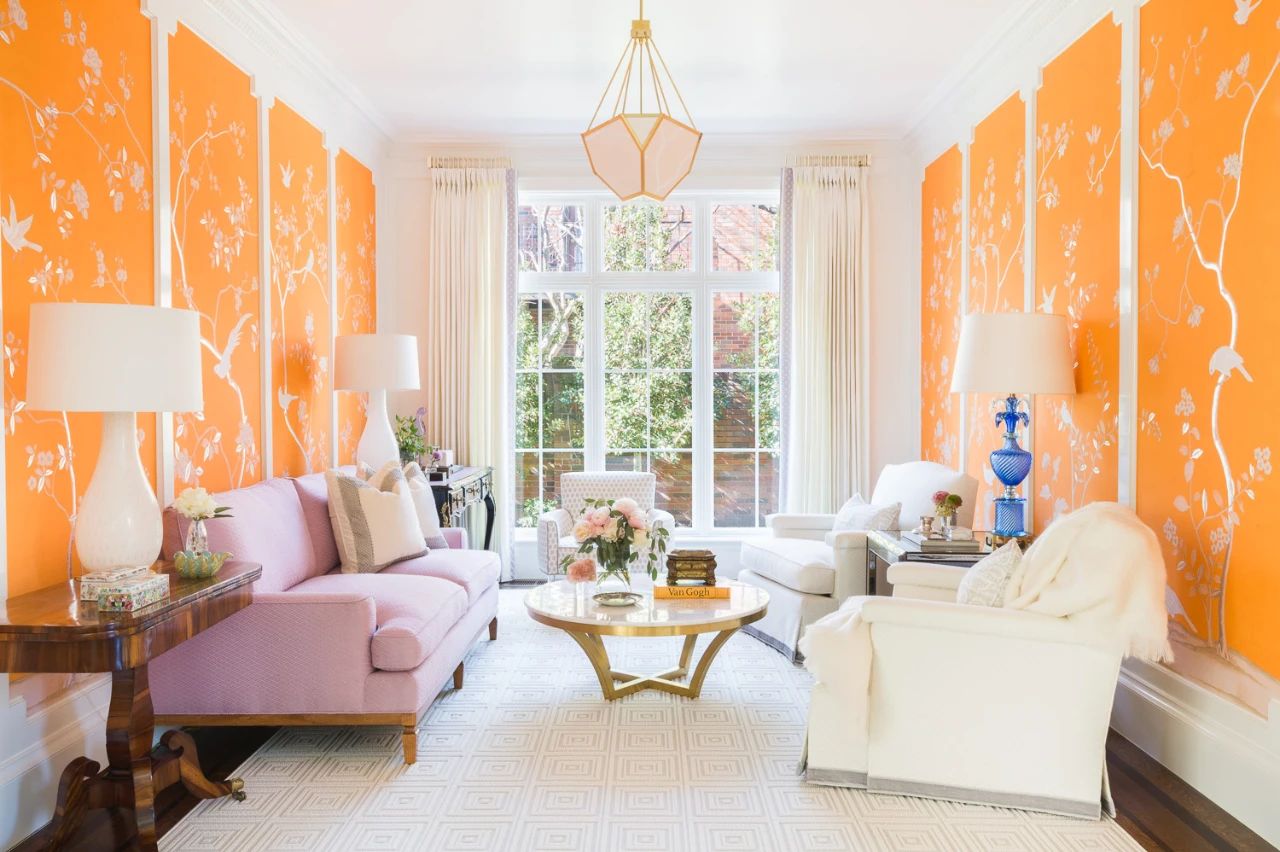 Modern art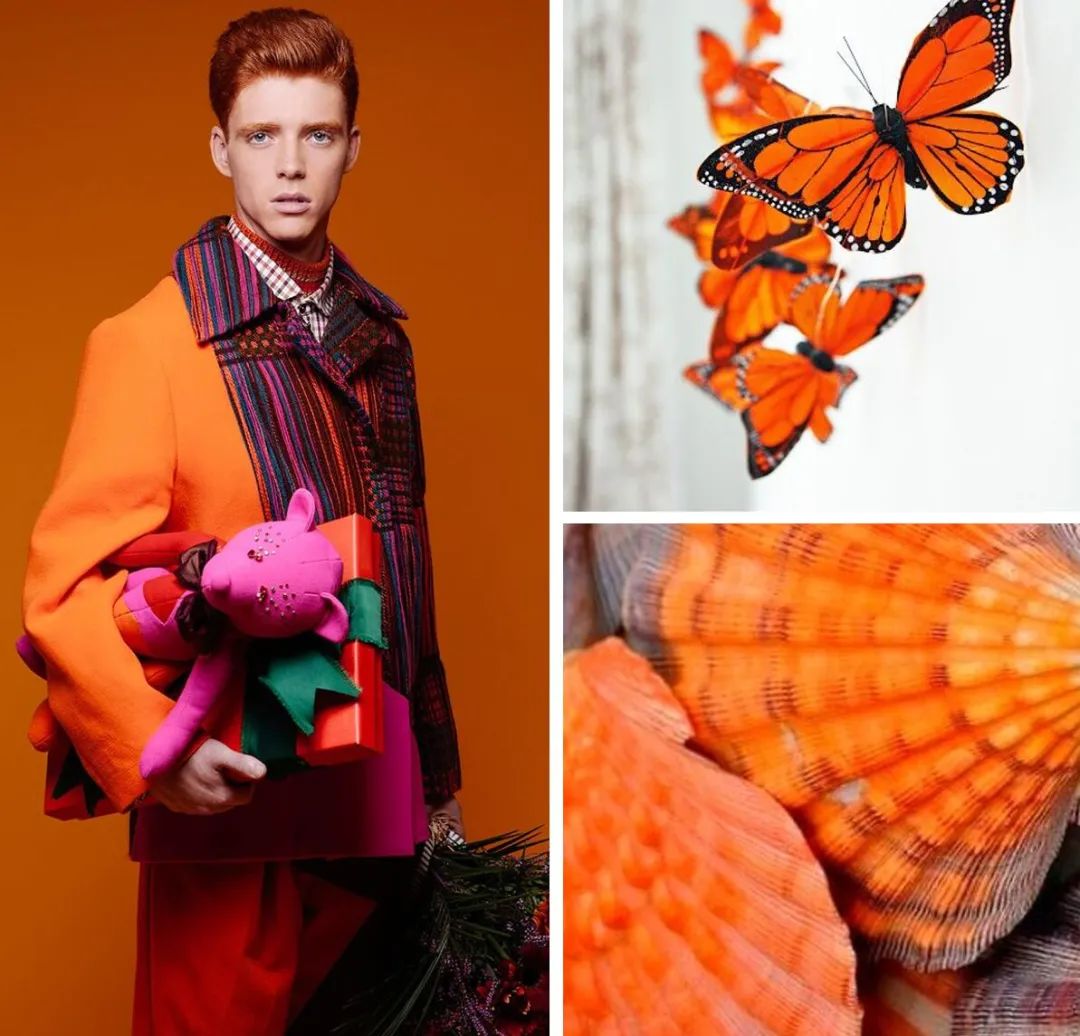 If you want to make your home look twice as big as it actually is, covering one wall with mirrors is naturally the best option. This home is undoubtedly modern and stylish, with a sparkling and pleasant atmosphere at first glance, and the huge wall paintings on the wall are pure simplicity, if not a humorous flirtation. The vibrant figure of Hermes orange appears on the wall, reflected in the mirror, and also scattered around the room with a few sofas and chairs, in order to achieve an even and symmetrical color. The blue color appears in the painting as a balance to the Hermes orange.