High-grade gray + purple, through the smog, the nobility is within reach
High-grade gray + purple, through the smog, the nobility is within reach 
The misty fog in the air, full of tempting purple if hidden, more and more mysterious. As the morning breeze descends and the fog disperses, the purple flowers are rolled with crystal dewdrops, shining with moving light, as if they are sparkling amethysts, noble and romantic.
The Lonely Throne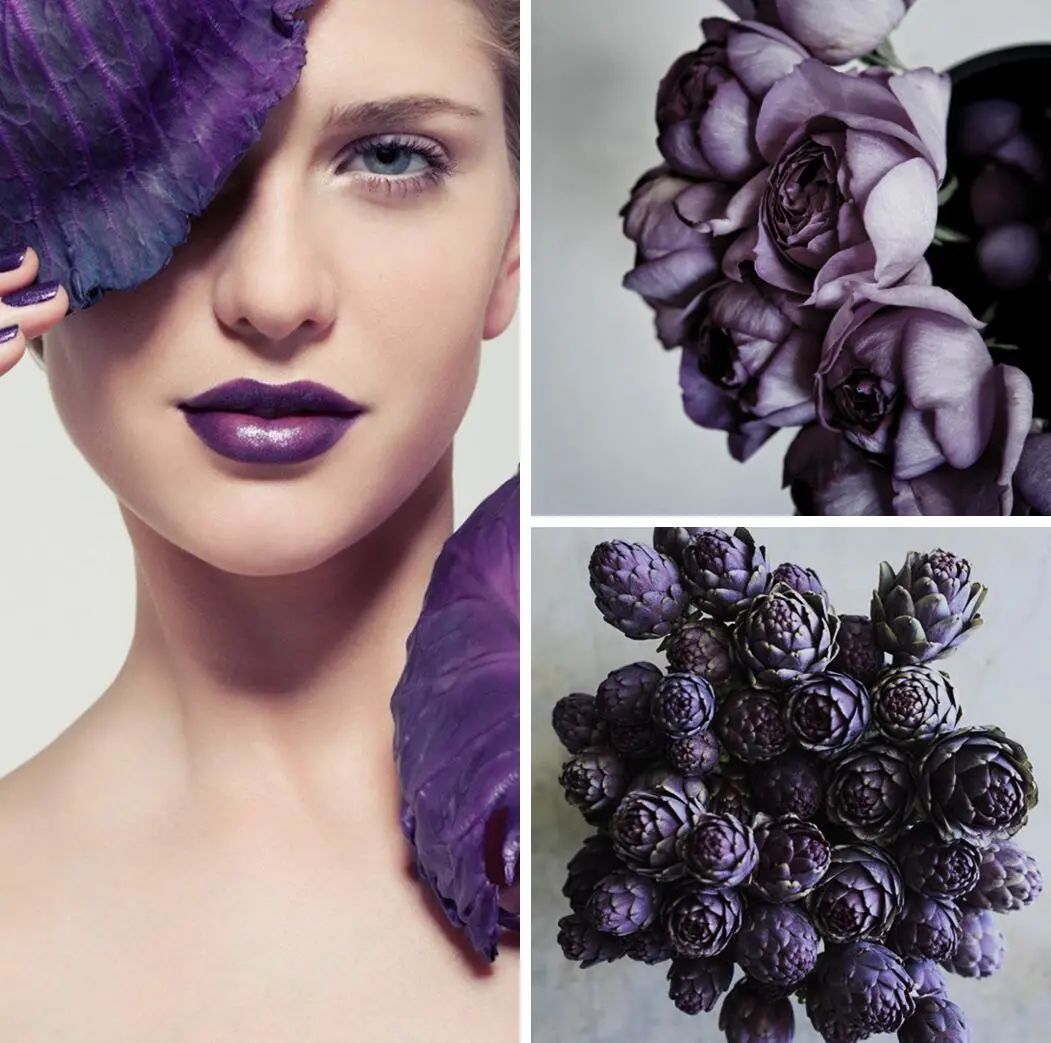 This is irregular and slender living room. The designer cleverly used the mirrored back wall to widen the space and make it look bigger and more comfortable. The use of silver + Rogan berry color blocking carpet is very clever, with the silver fabric sofa and imperial purple velvet wing chairs perfectly matching, and the purple corner and wall hanging paintings echo. Marble slab TV wall, metal details decoration, and noble and elegant purple add light luxury charm to the plain space.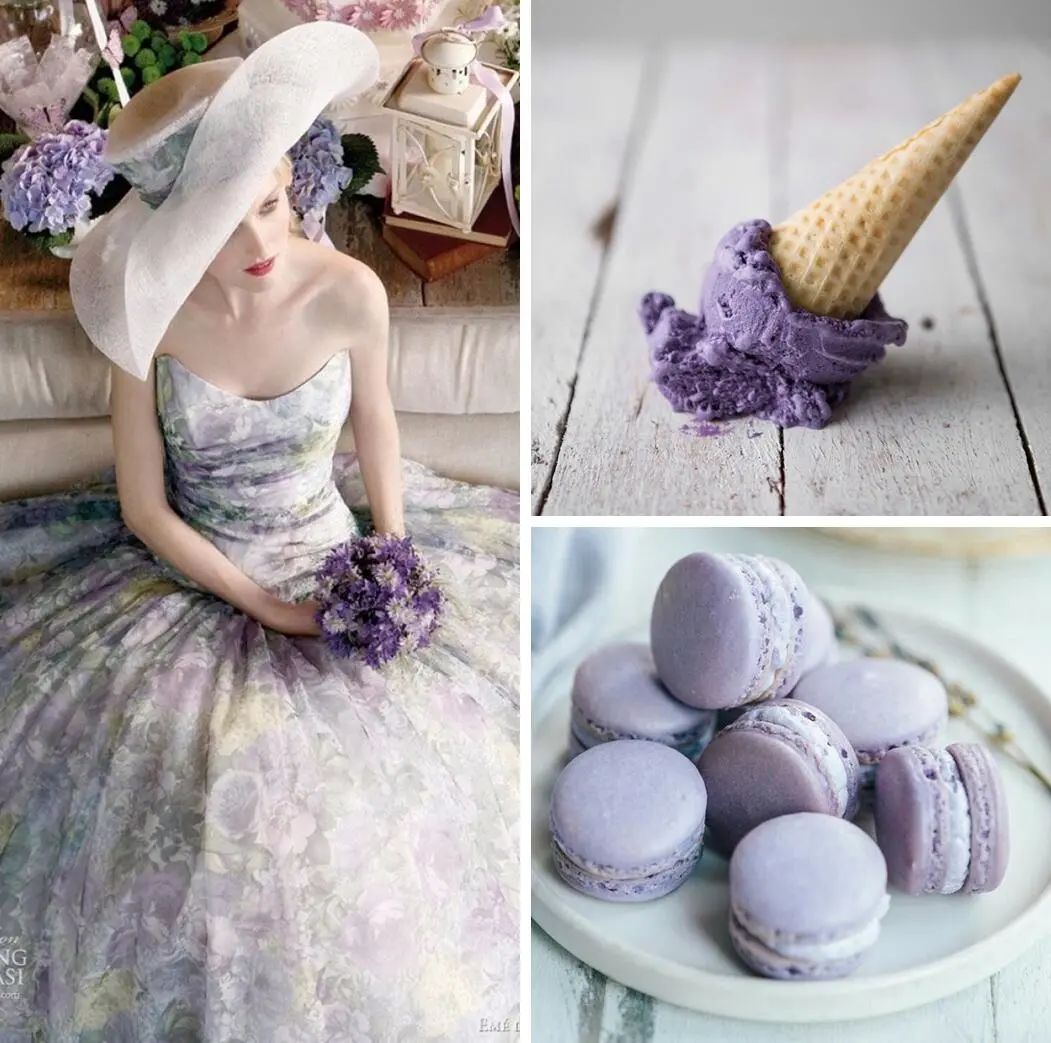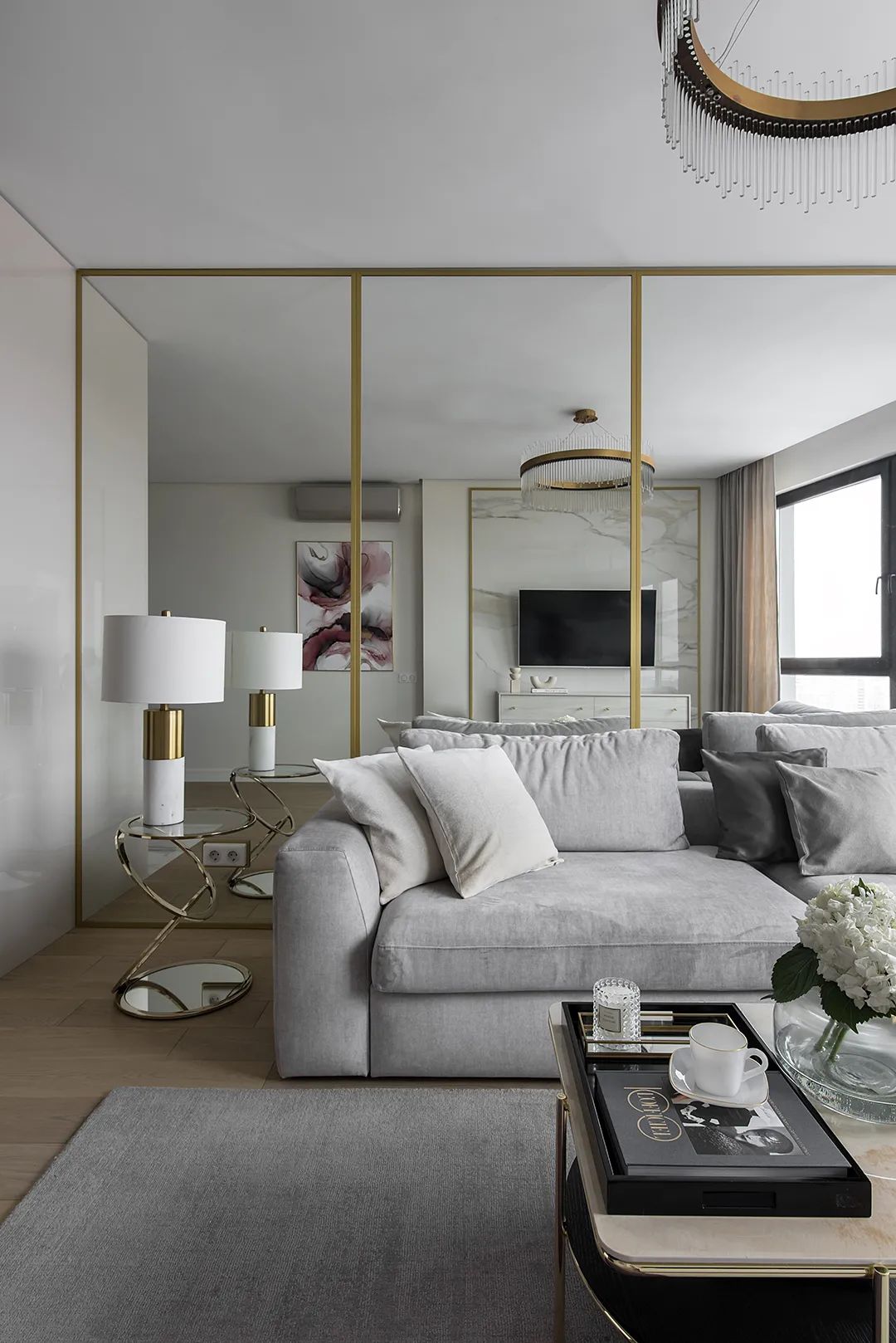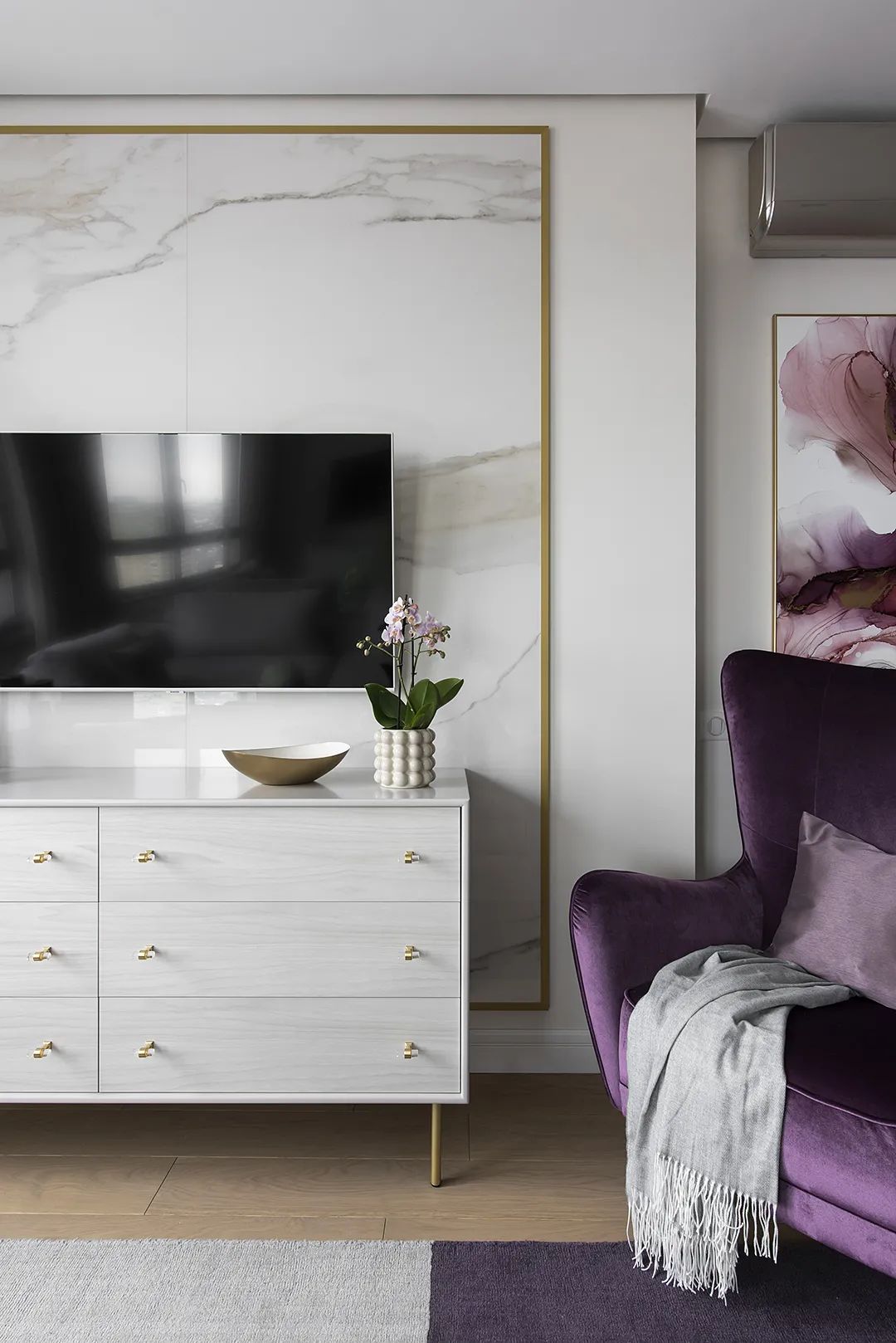 Blossom Quiet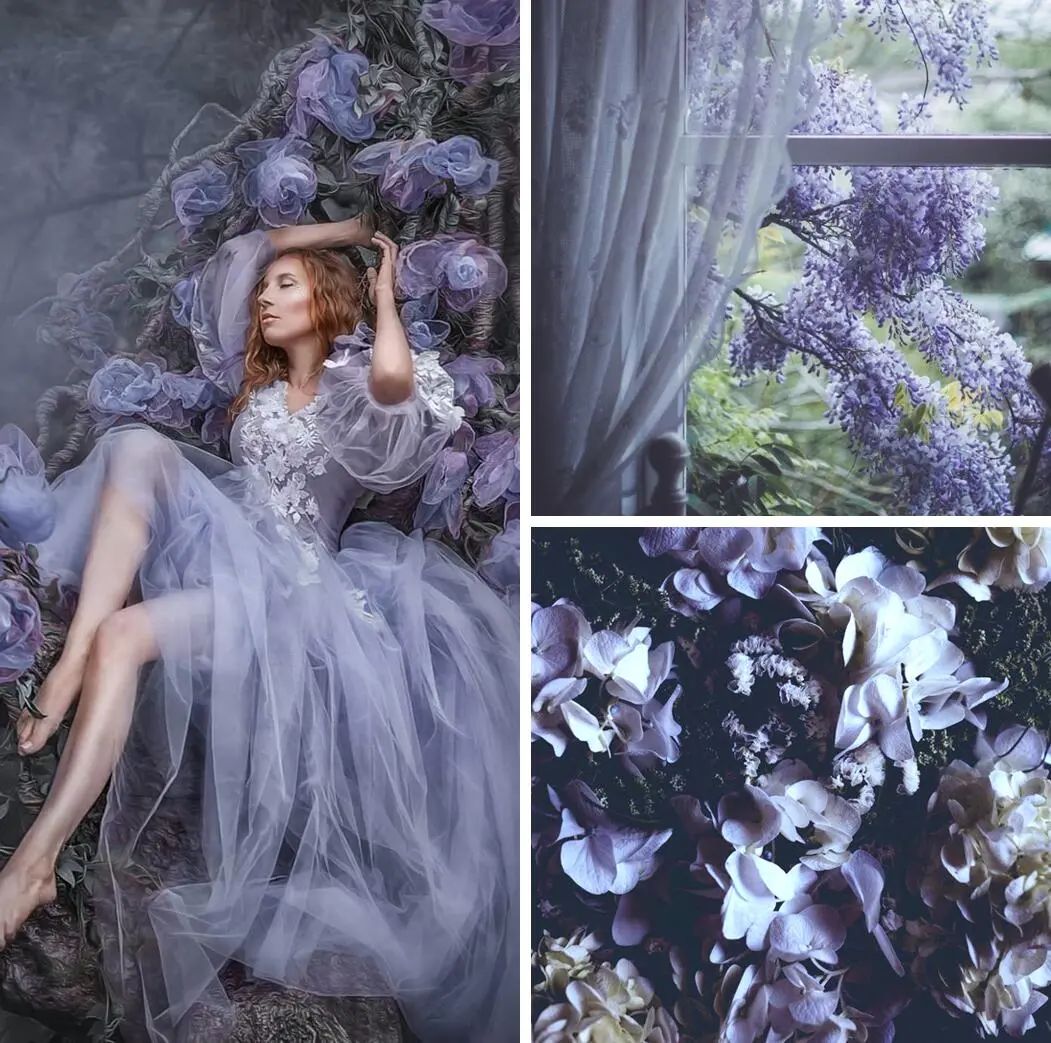 This is a small bedroom with the bed as the core. The large floral wallpaper decorating the back wall successfully attracts attention, with more points of elegance and fewer points of flamboyance in white flowers on a black background, accentuating the presence of the bed. The smoky gray fabric headboard echoes the same color Roman shades, and the shiny blue and purple satin bedding is elegant and romantic, creating a charming style together with the floral pattern. The traditional bedside table was discarded in the limited space and a chandelier was used to save space.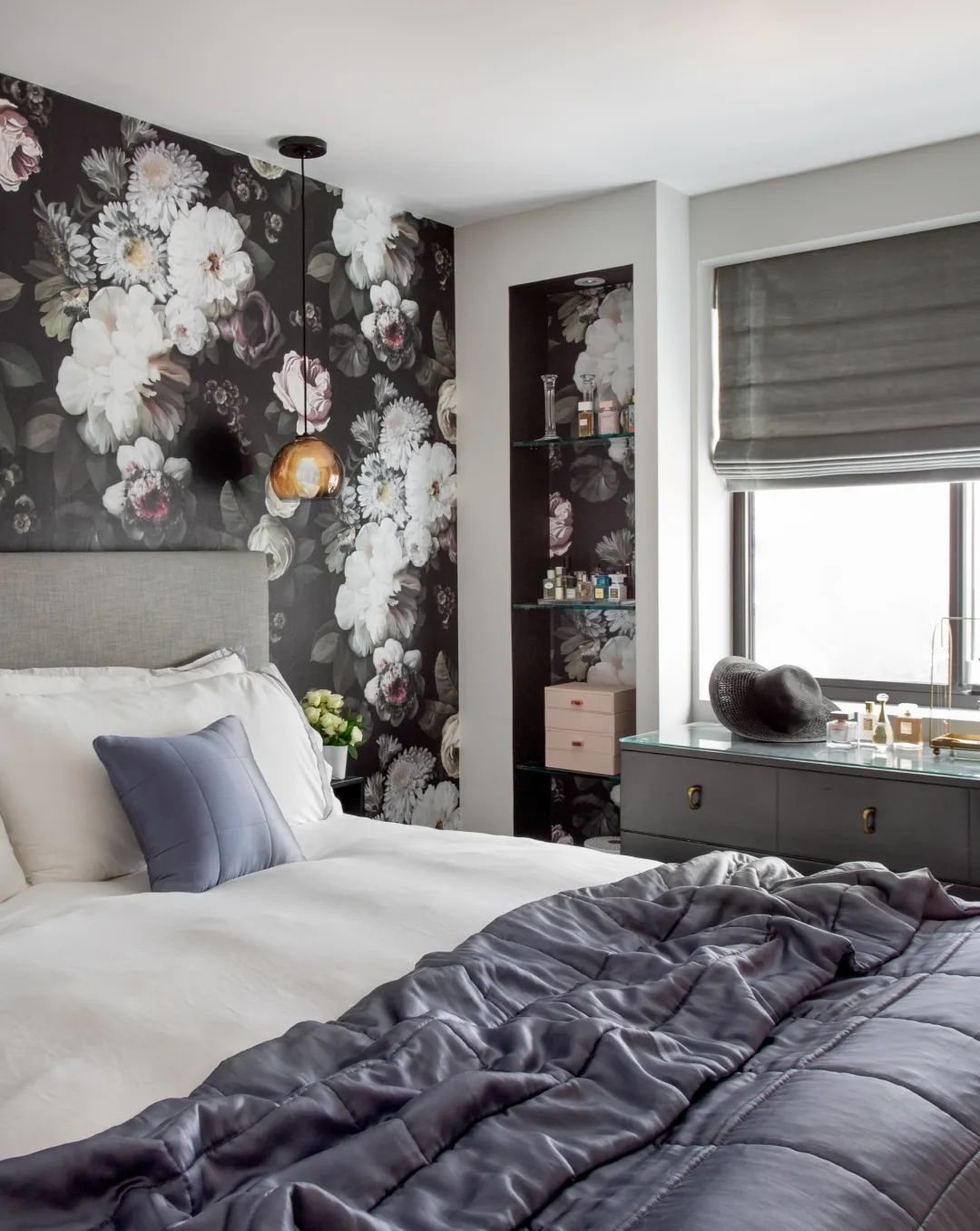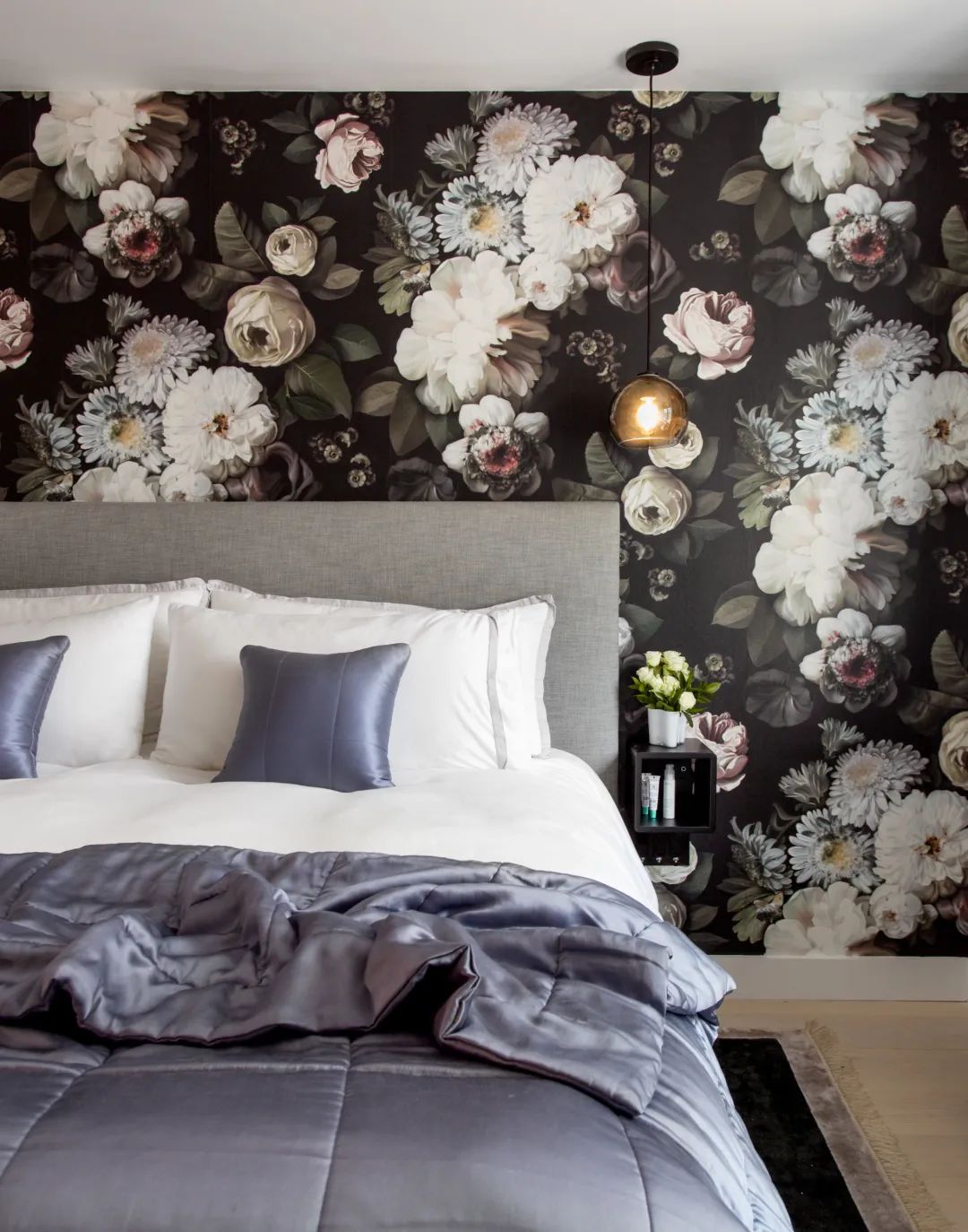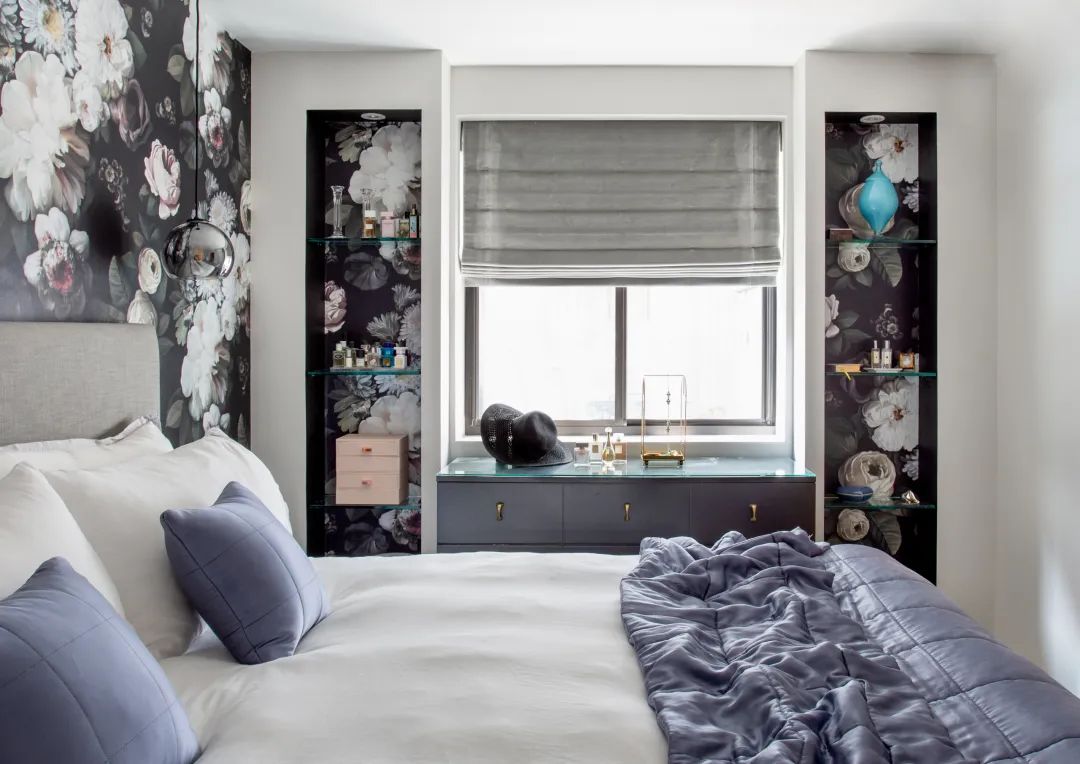 Modern Modern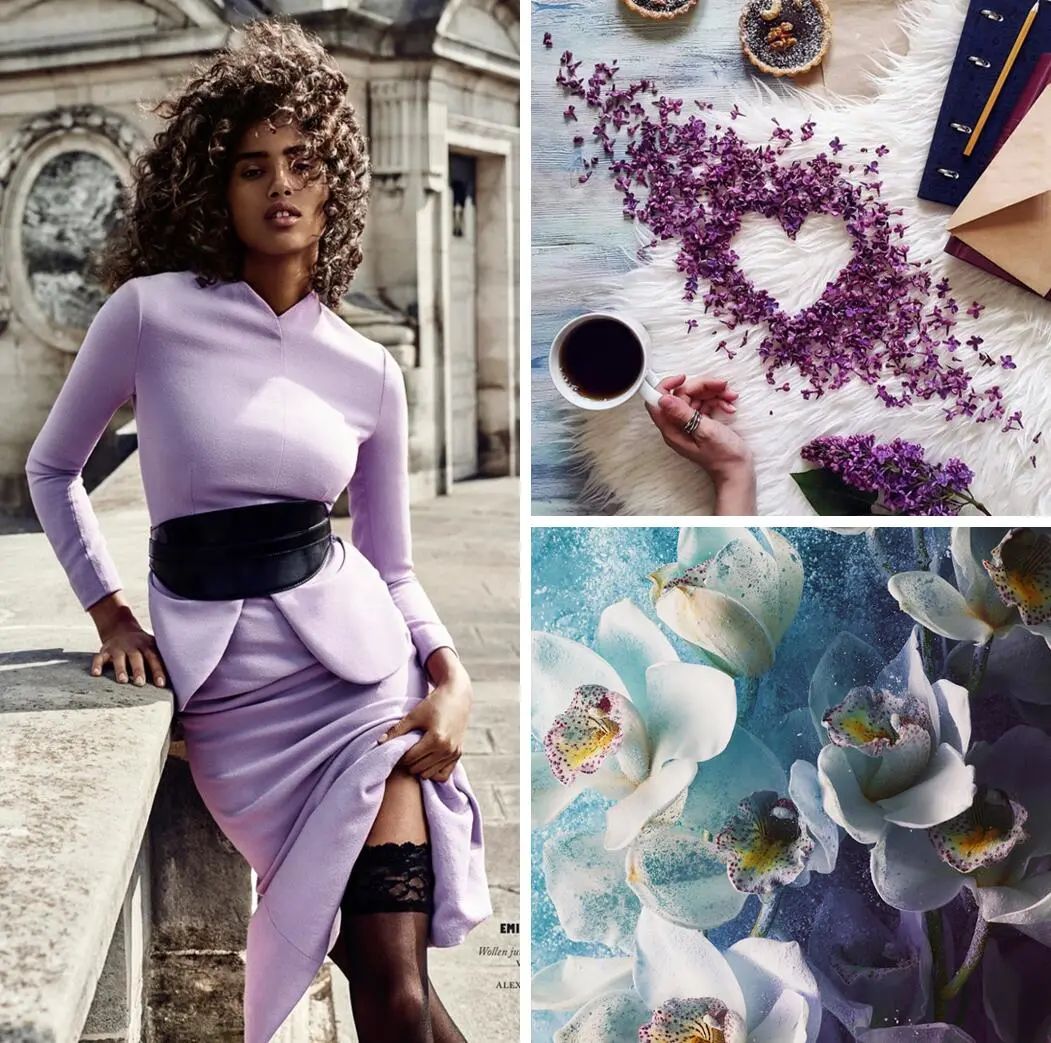 The silver birch color creates an uncontested simplicity, understated and restrained, and put away with ease. The contrast between aster and peacock blue provides the finishing touch. The transparent interior light with the gorgeous texture of amber brown forms an excellent scenery. In terms of the overall design, the simple and atmospheric flow cleverly shapes the modern sense of space, the staggering furniture reflects the change of structure, and the arrangement and combination of colors appear to be orderly and near and far.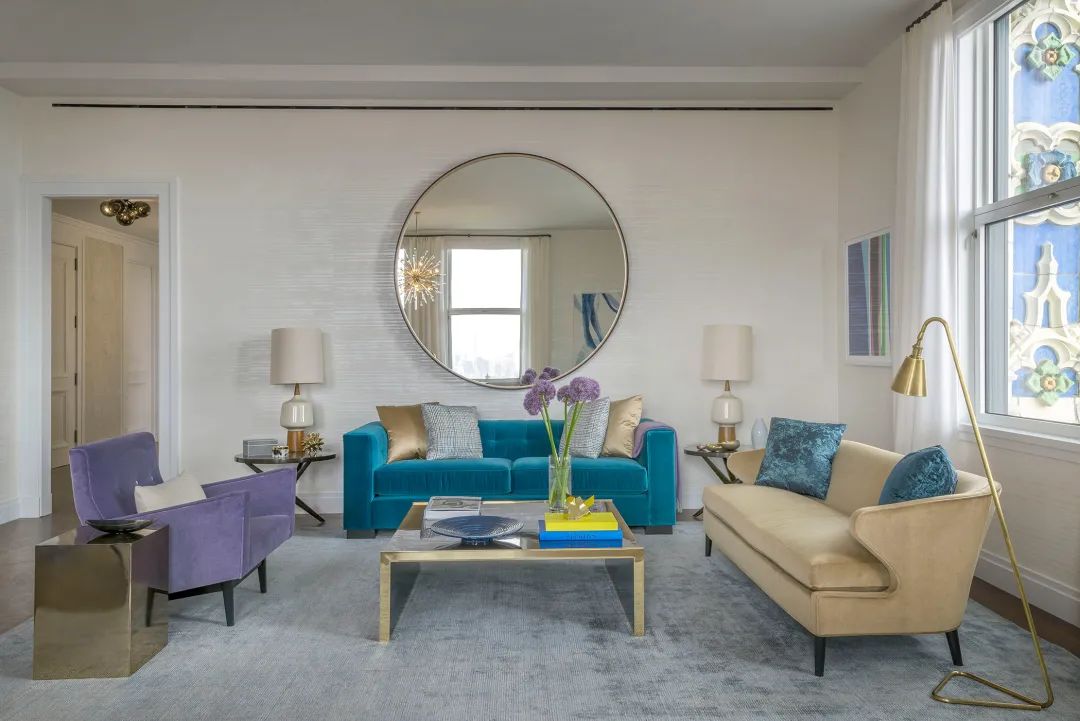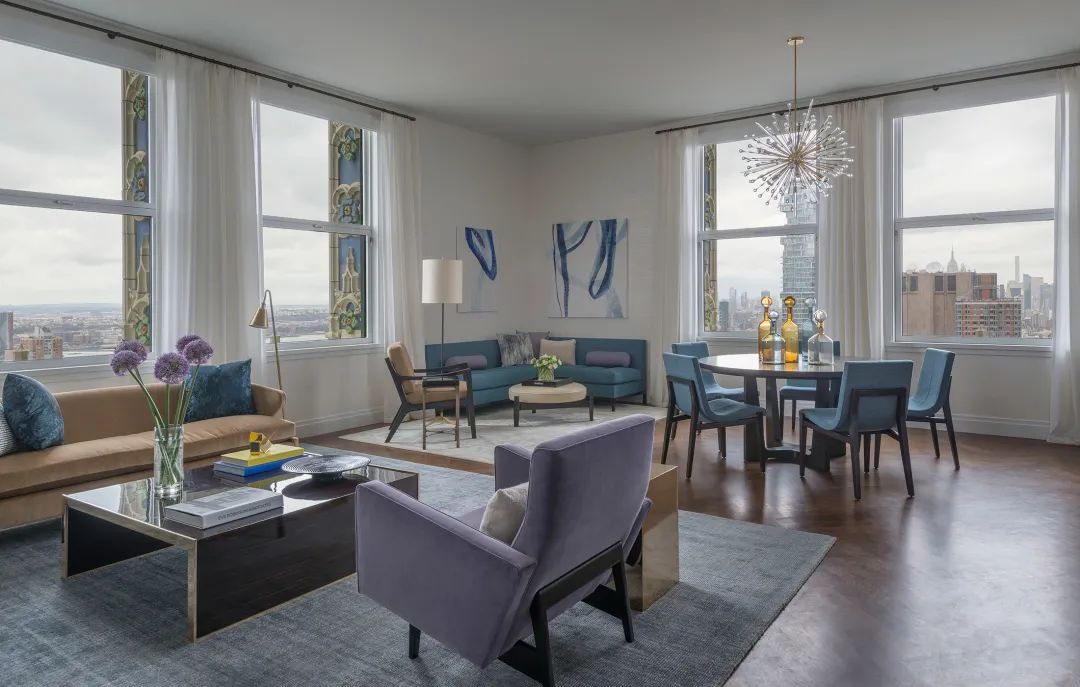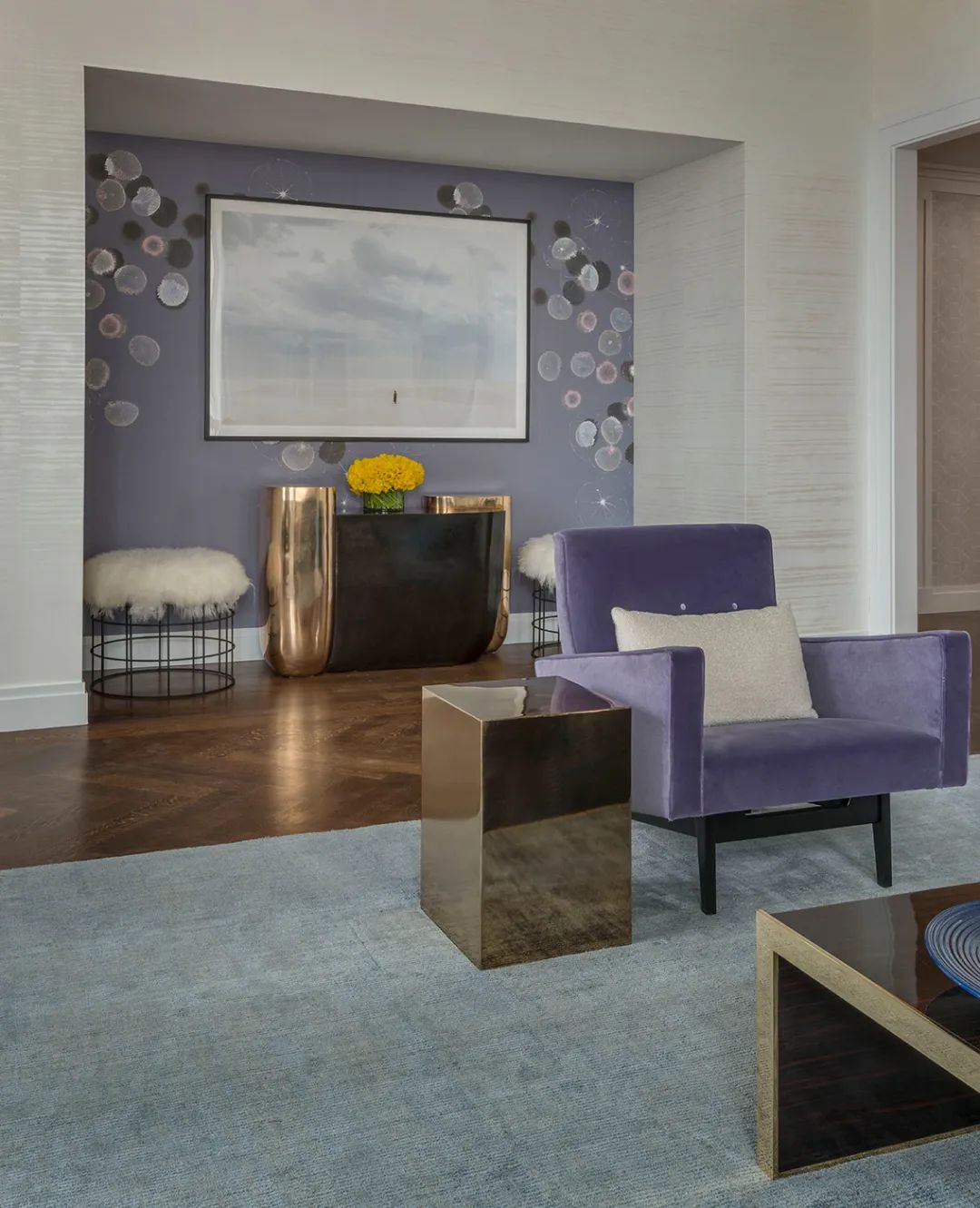 Warm and light luxury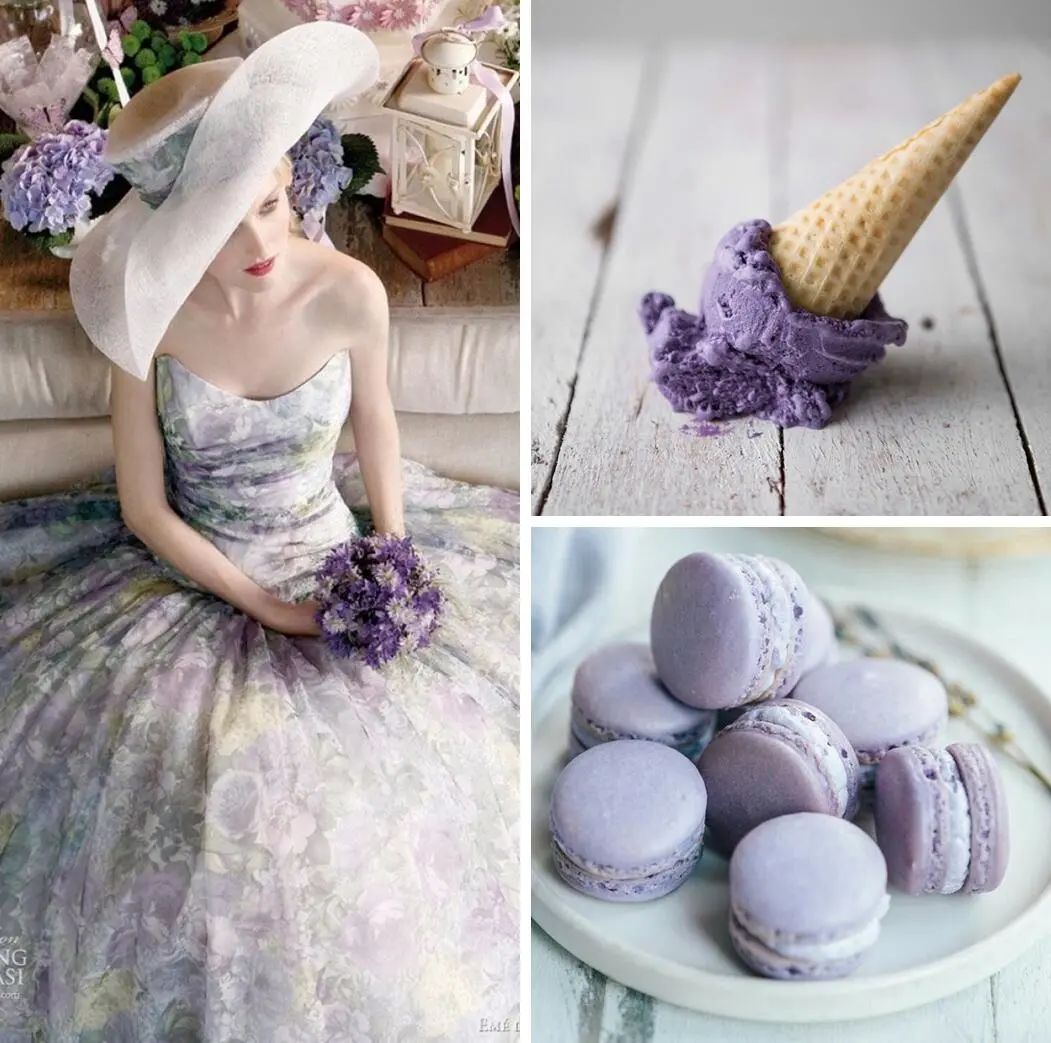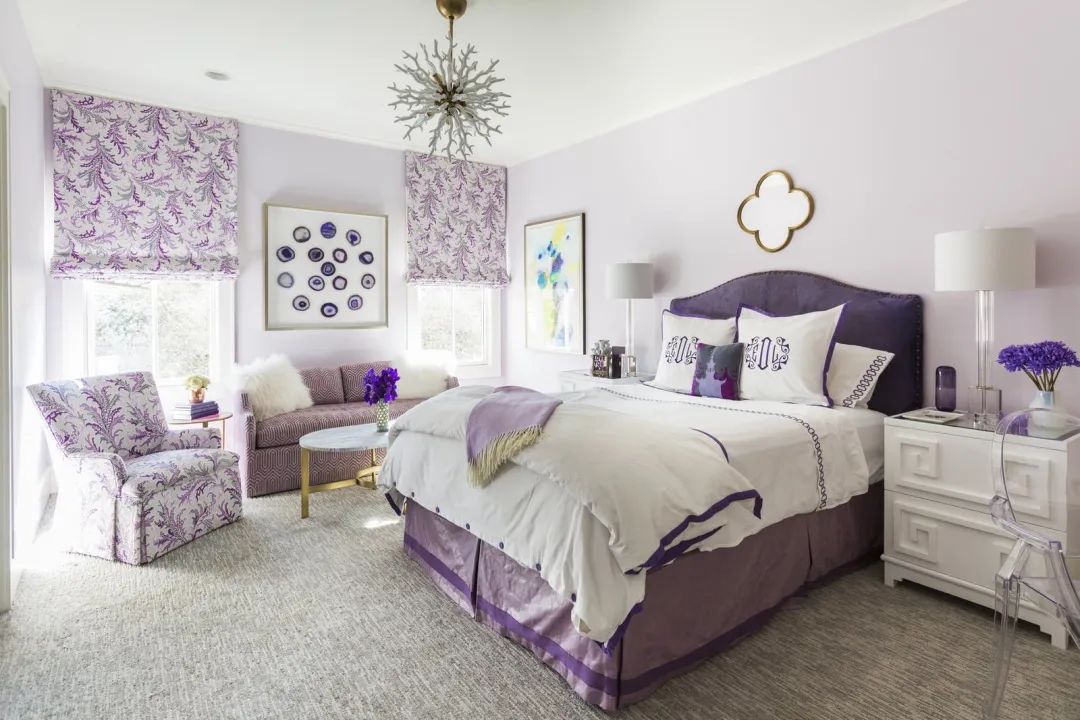 For the bedroom, use a lighter lavender color for the base to create a warm and romantic atmosphere, add prints on the sofa and curtains, and use darker purple color for the bed to create a richly layered and lively dexterity, open up the space with a white ceiling and gray carpet, and pay attention to the use of metallic accents to add modern luxury.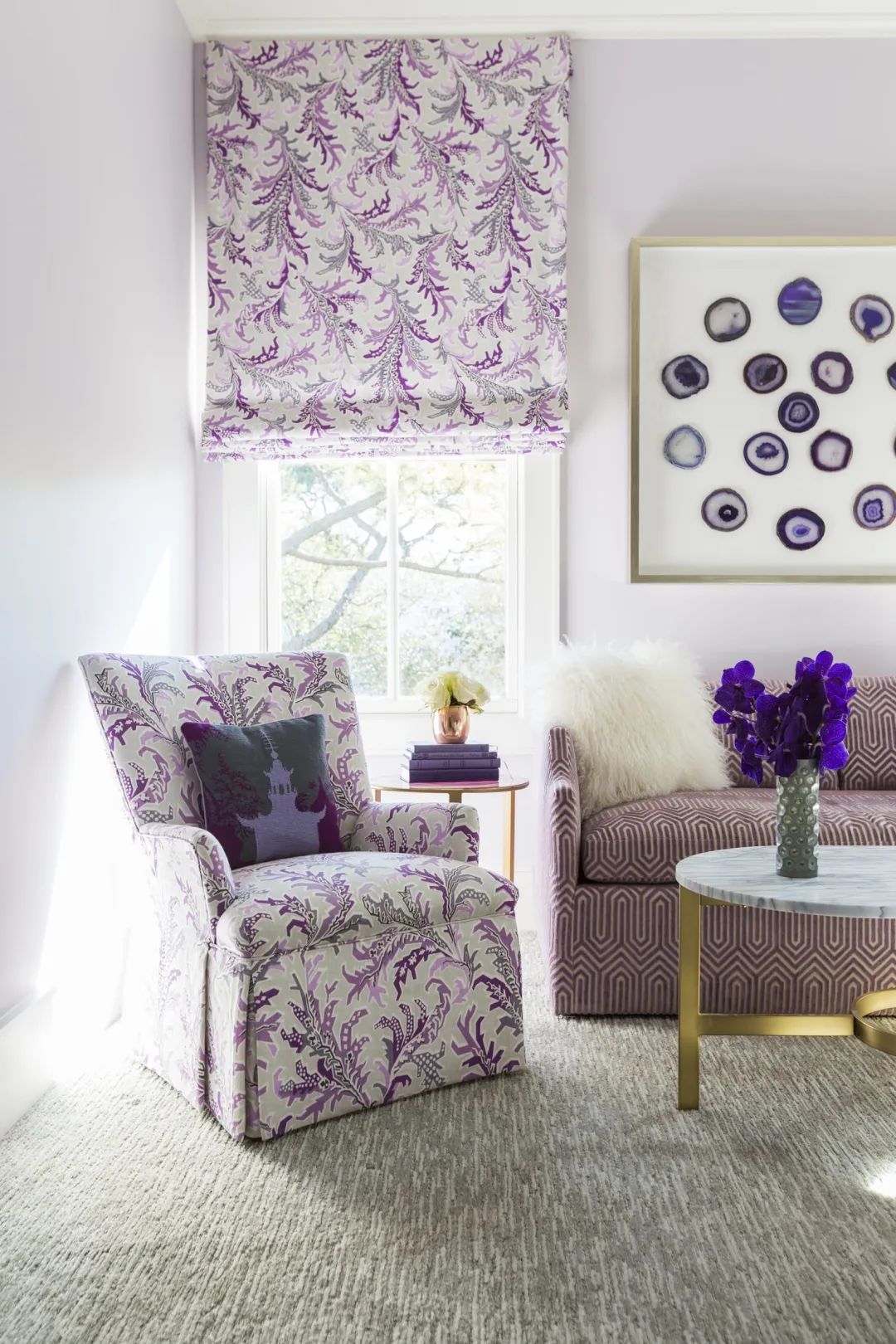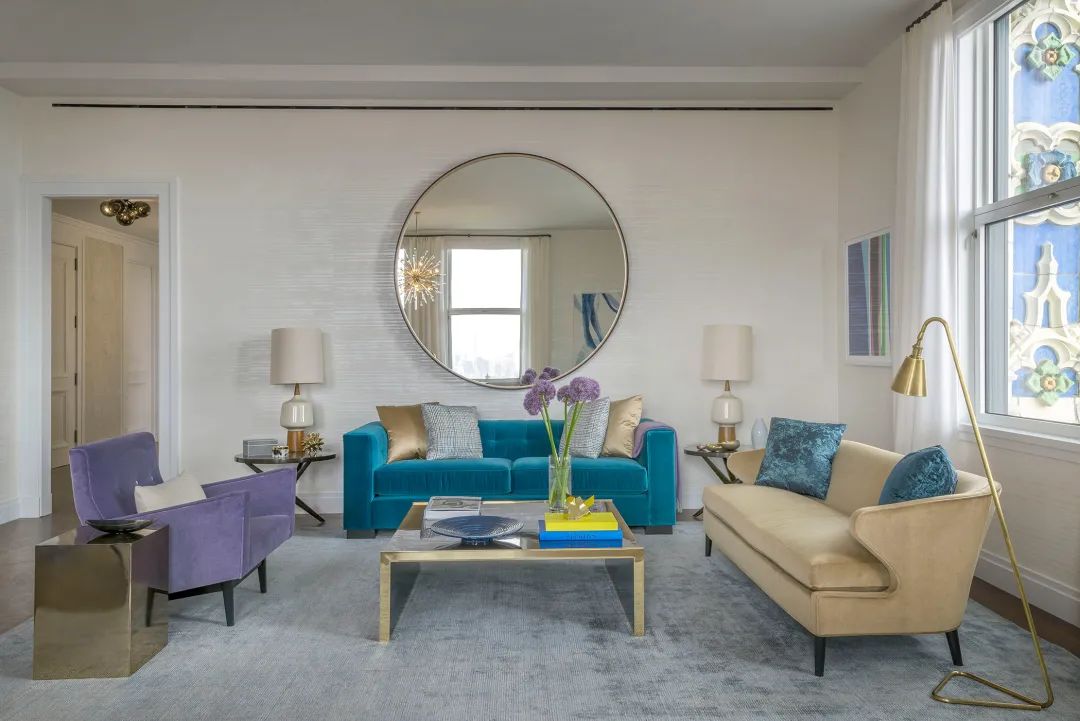 Personalized luxury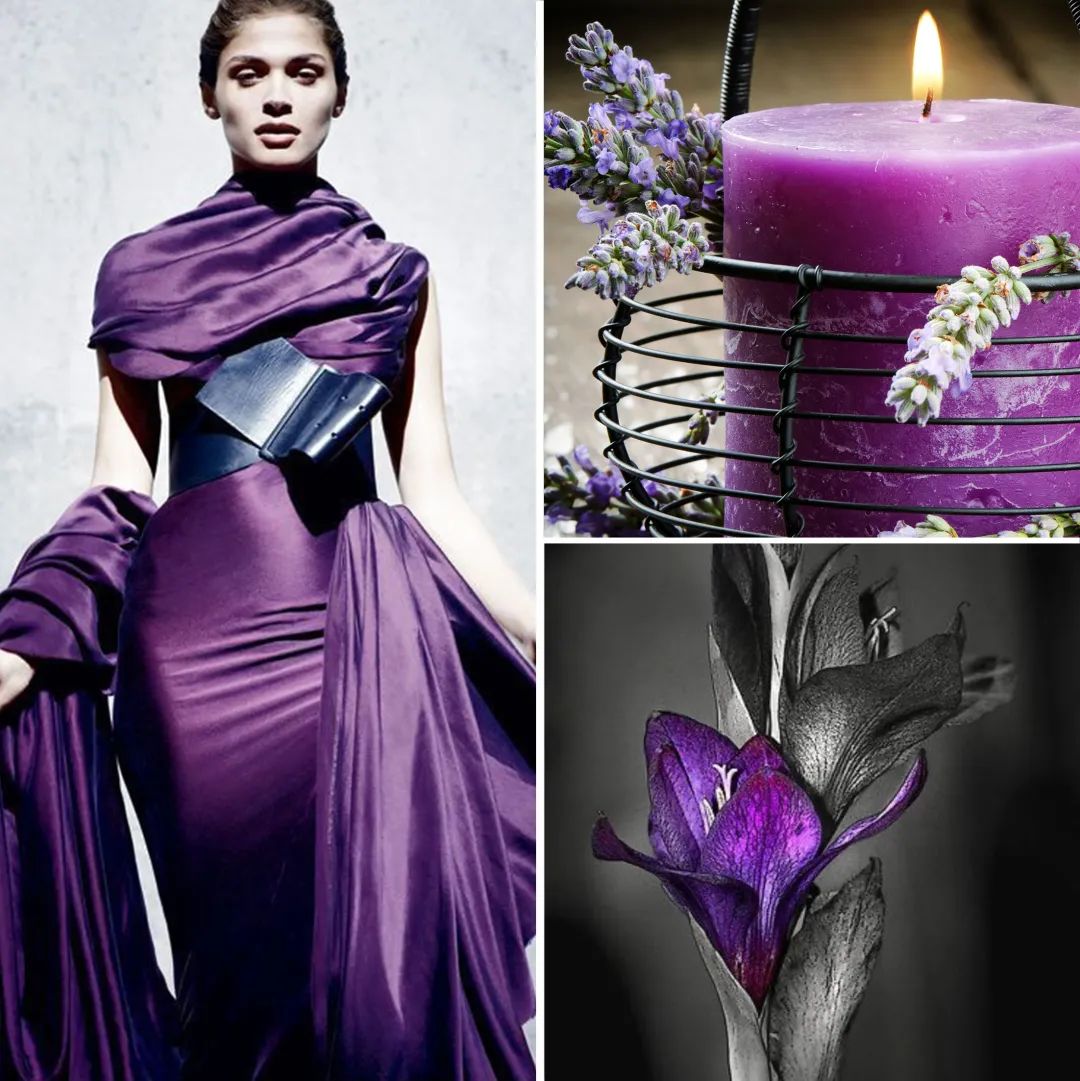 This living room is full of rich elements and colors, yet it doesn't feel confusing at all, which makes you admire the designer's skill. The different textures and shades of gray are cleverly organized together to form a richly textured space that is luxurious and chic. The purple color is scattered in the space, but more striking, especially the dreamy purple crystal chandelier, so that one can't help but start to imagine how mysterious and unpredictable the space will be at night.