Elegant light gray-blue, a touch of sadness in the sky, a new choice of romantic simplicity
Elegant light gray-blue, a touch of sadness in the sky, a new choice of romantic simplicity
Through the early morning mist, a glimpse of the unlit sky, the elegant light blue with a little gray, indistinct between revealing the tender.
# Vol.1 The Rhythm of Breathing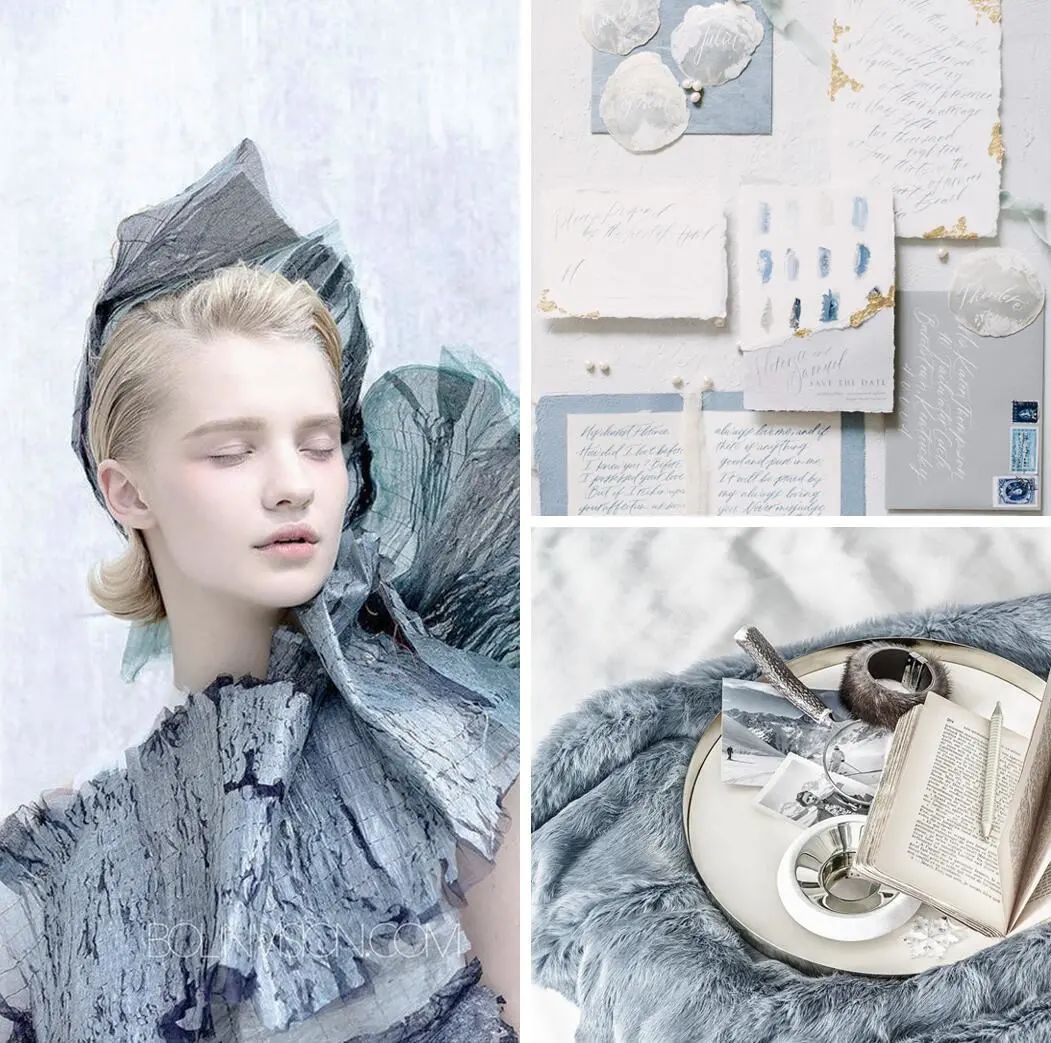 This is a simple and elegant living room. The lily-white walls are both bright and soothing, while the plaster line decoration adds a sense of rhythm to it, with light-colored wooden furniture, natural and simple. The herringbone spelling floor is covered with a beautiful silver grid carpet, which perfectly echoes the pair of fabric armchairs in the same color. The floor-to-ceiling curtains in light gray-blue have a good drape and are quiet and elegant, watching over the long sofa in dark denim blue. Black lines, on the other hand, add modern charm to the room.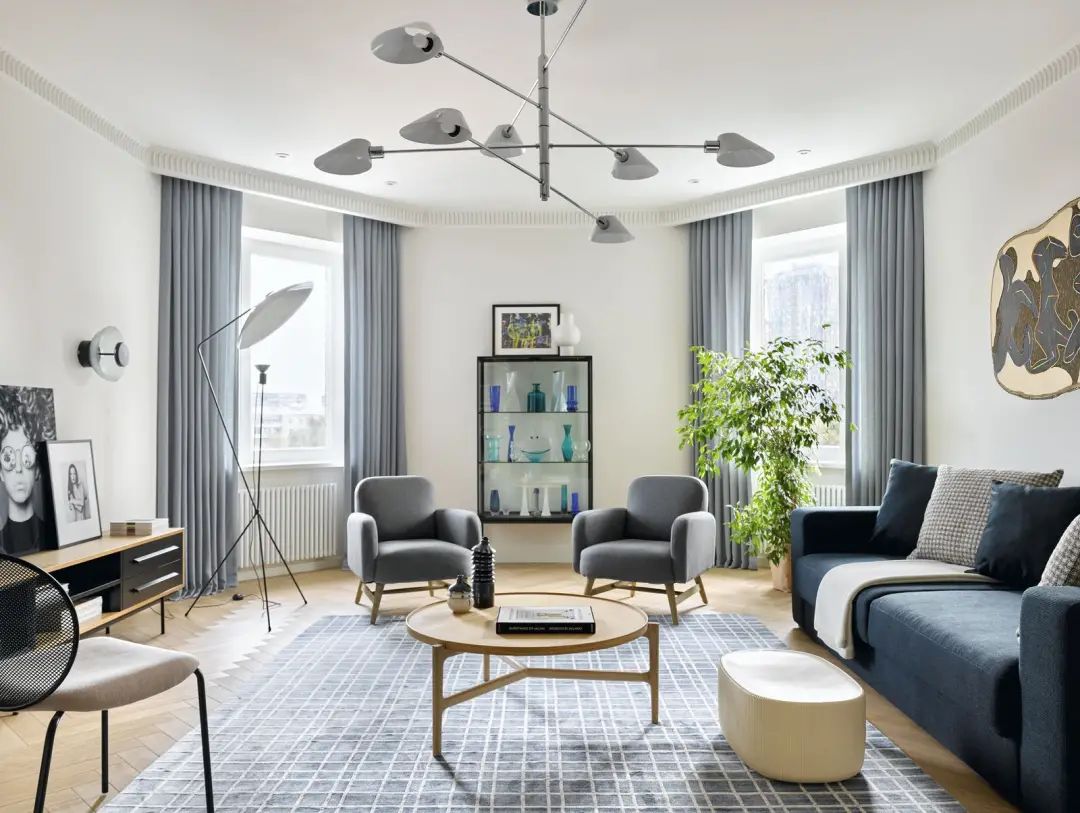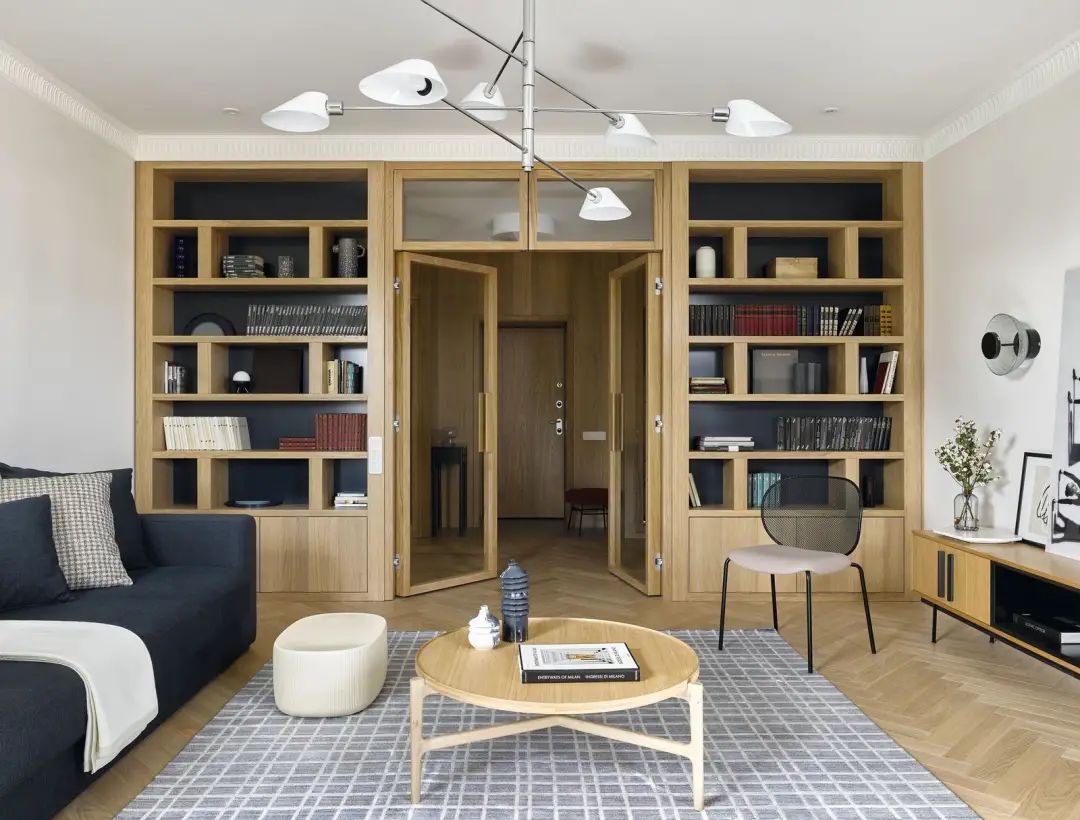 #Vol.2 Wind blowing through the Alps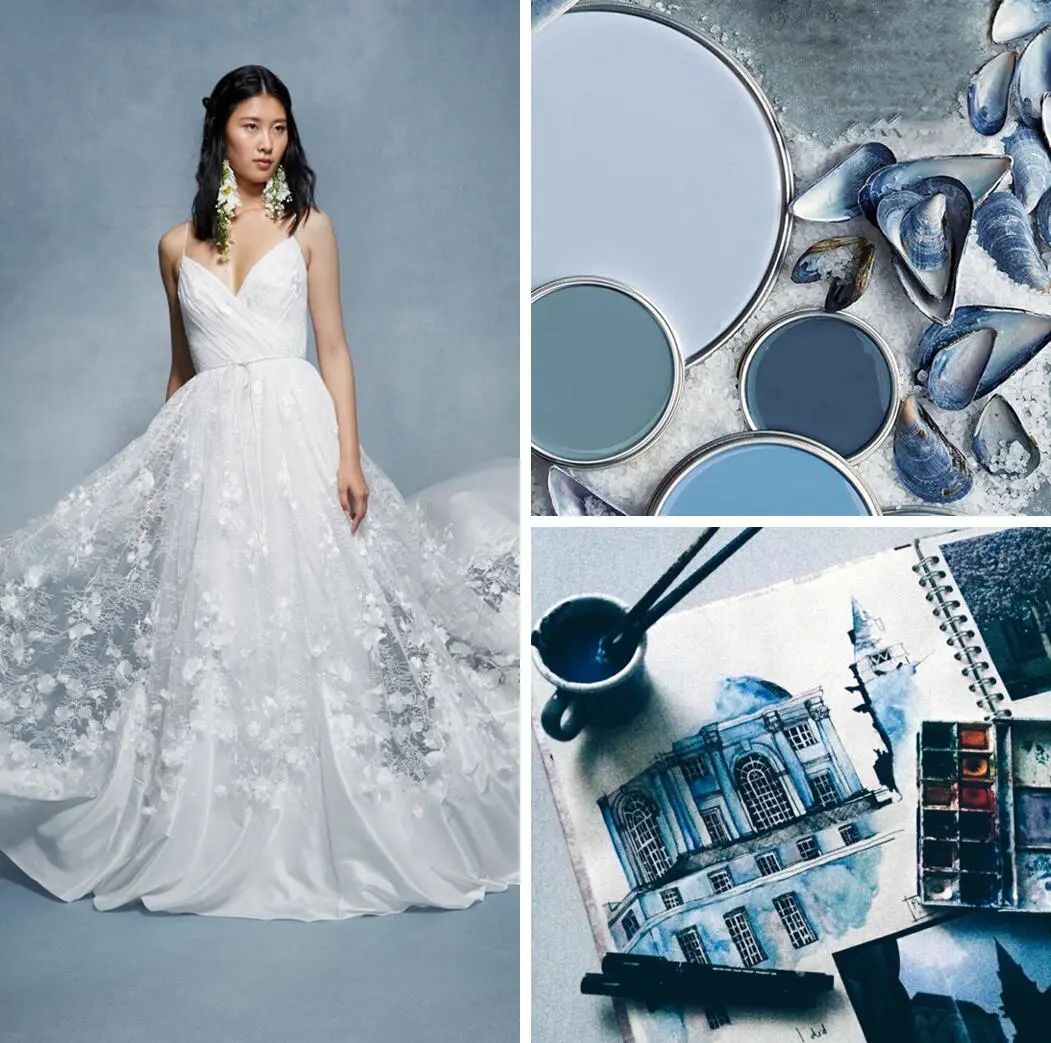 This is a minimalist bedroom with a simple and pure white color, and the back wall where the headboard is located is covered with a light blue matte paint, like a cloudy sky. The Mykonos blue cushions on the bed are perfectly matched with the blue geometric patterned carpet. The bronze bed is echoed by the black and white landscape photo above the headboard. The color scheme of the window sill fabric replicates the color scheme of the bed. Vibrant greenery exudes vitality and portrays the charm of nature together with layers of blue.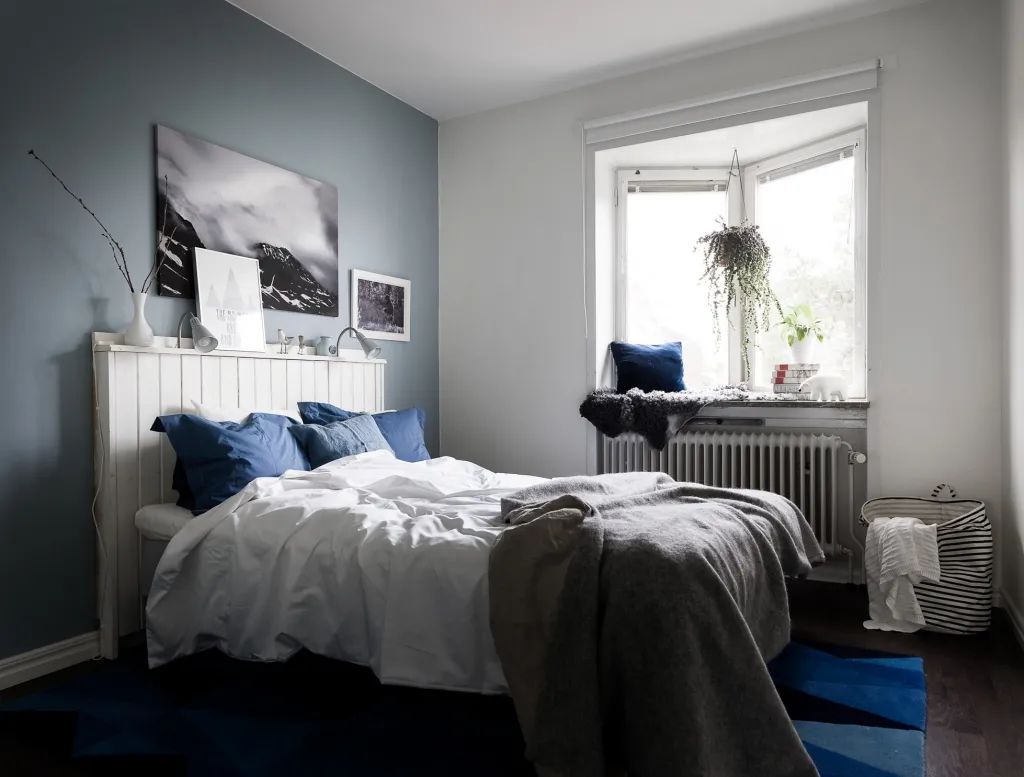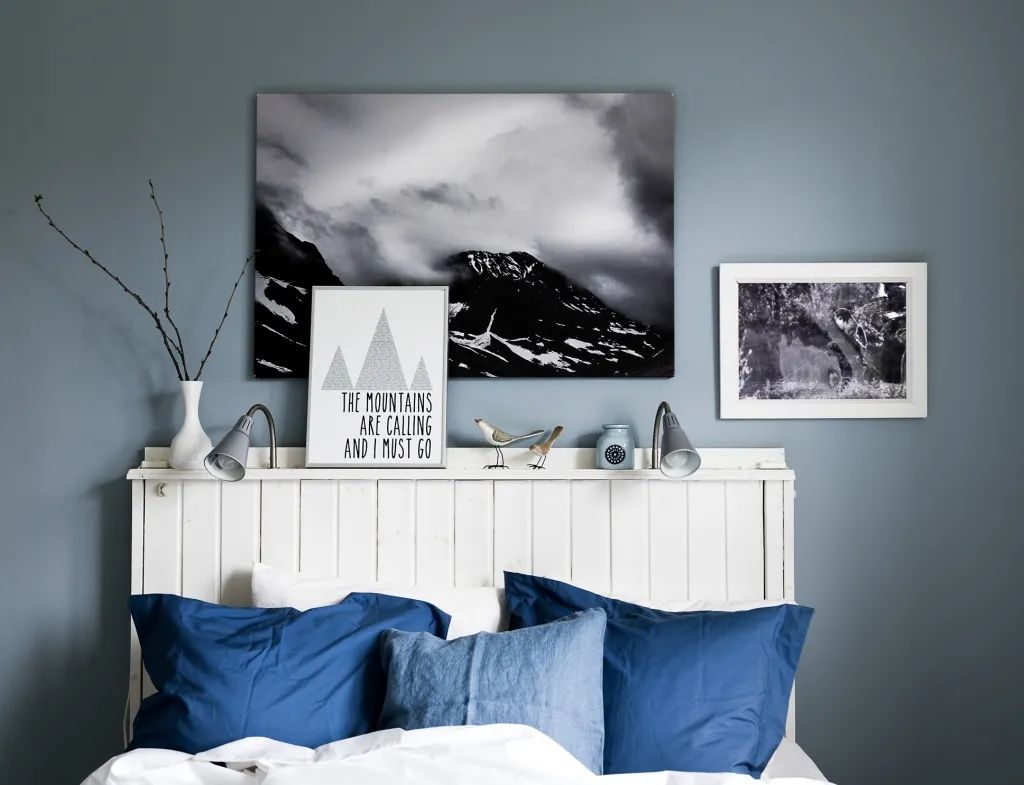 #Vol.3 Rose Island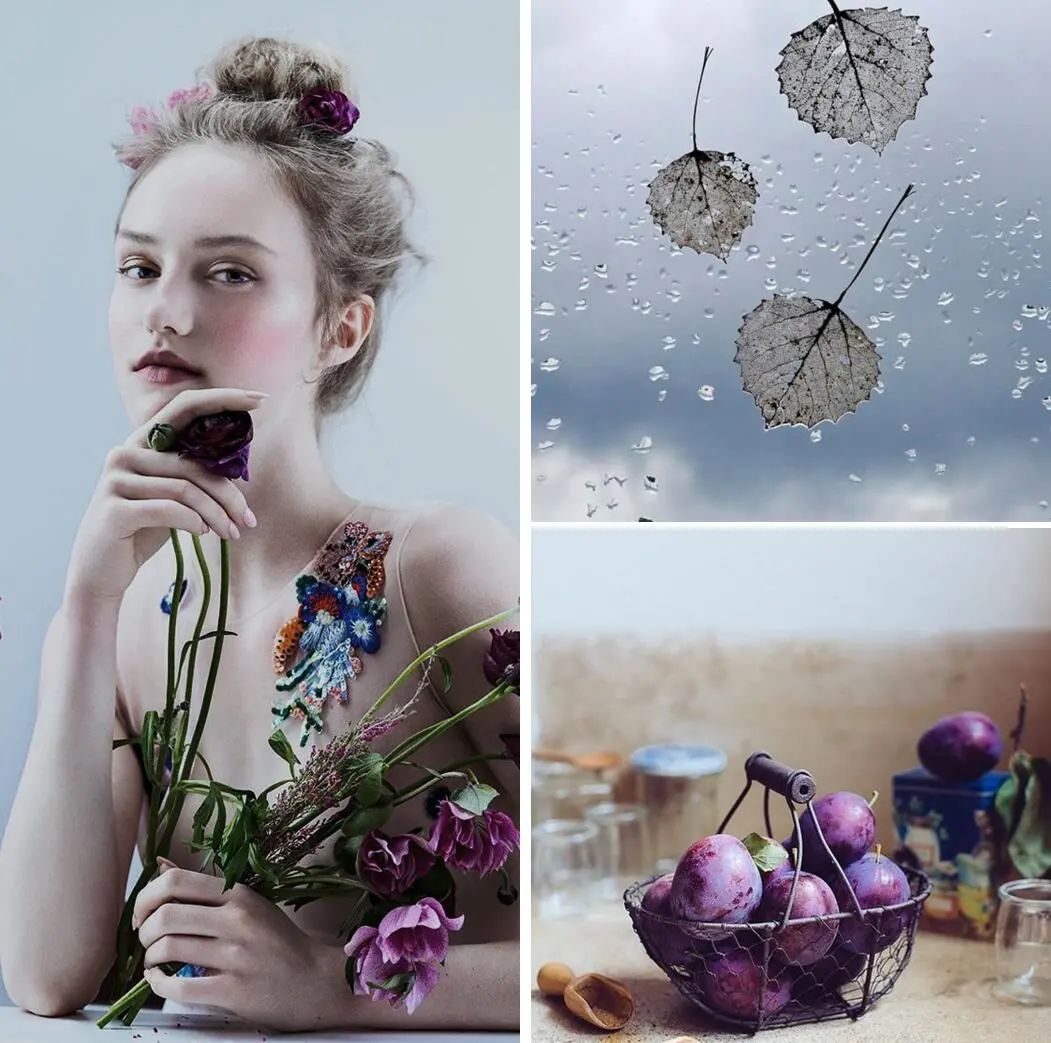 Gray and light blue are harmonious pairs, they reflect each other and do not disturb each other. This combination exudes a calm elegance and is very light. To create a sense of coherence, the curtains are trimmed in the same black as the rug, and to add some warmth, a purple footstool and flower arrangement are used. Yes, remember the purple, because it is very close to blue.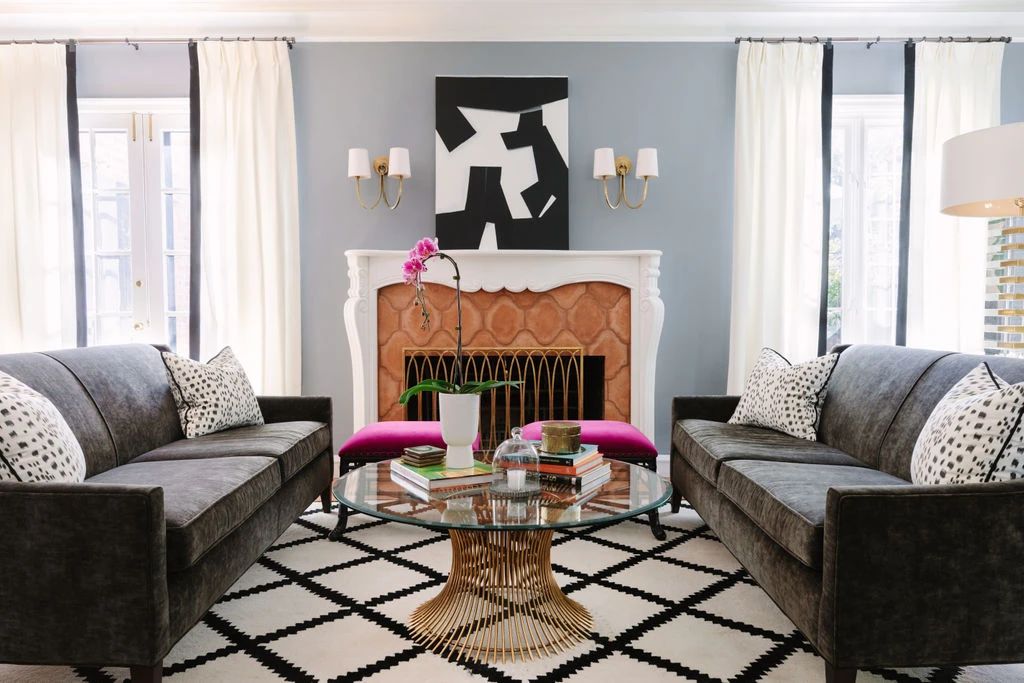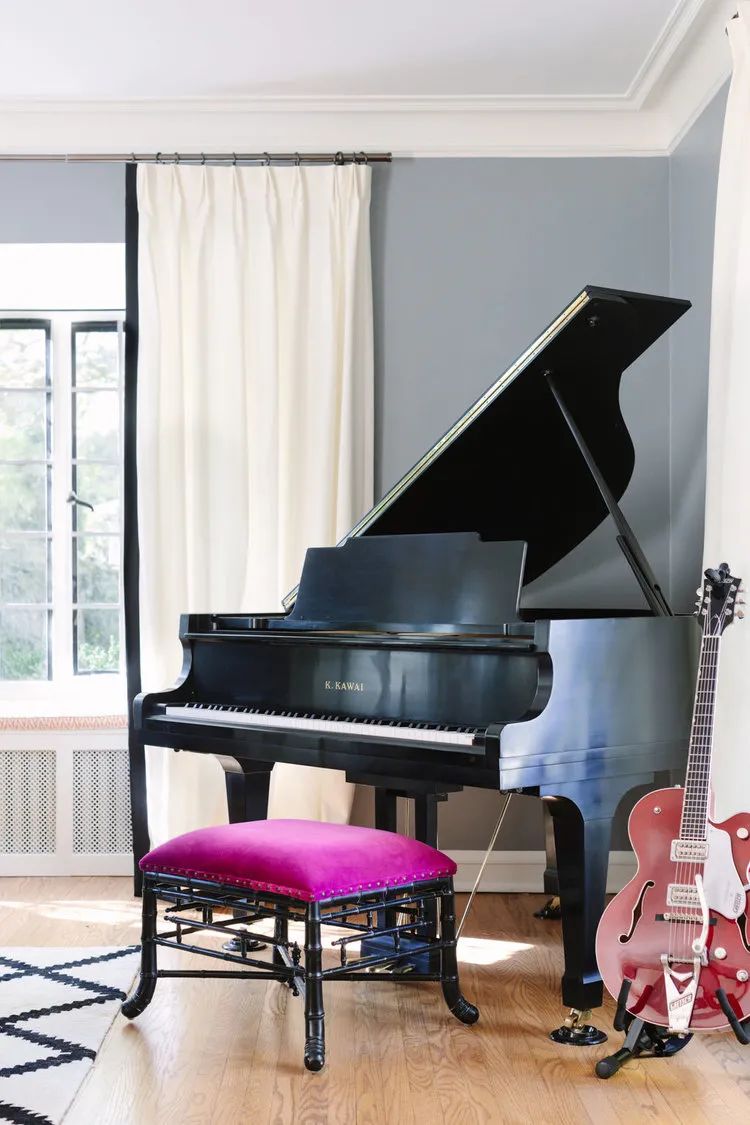 #Vol.4 Free and Gentle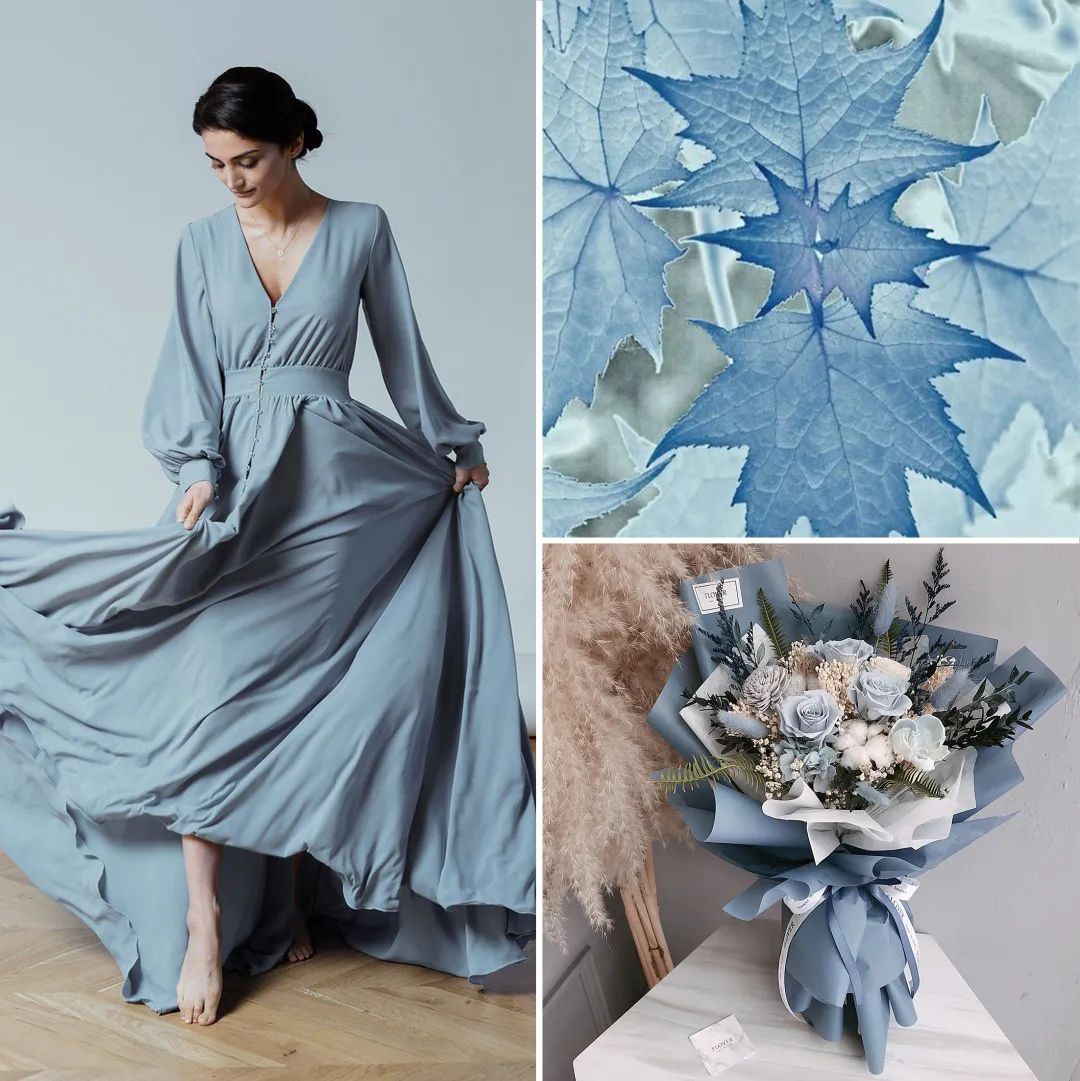 The walls of this living room are painted in two colors, a light gray-blue for the bottom of the walls, a light baby blue for the top of the walls, and a bright white for the ceiling, a rather layered approach to painting. The baby blue carpet and light gray-blue fabric sofa echoes the color scheme of the walls. Grey-blue and sand-colored curtains with the room color matching more layers, the overall atmosphere is mild and romantic.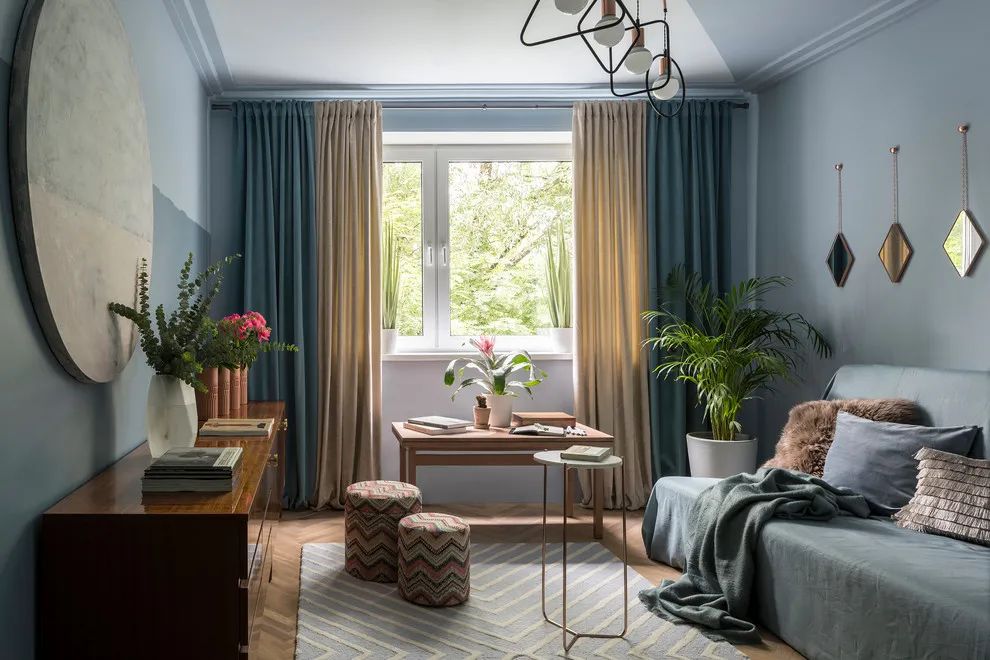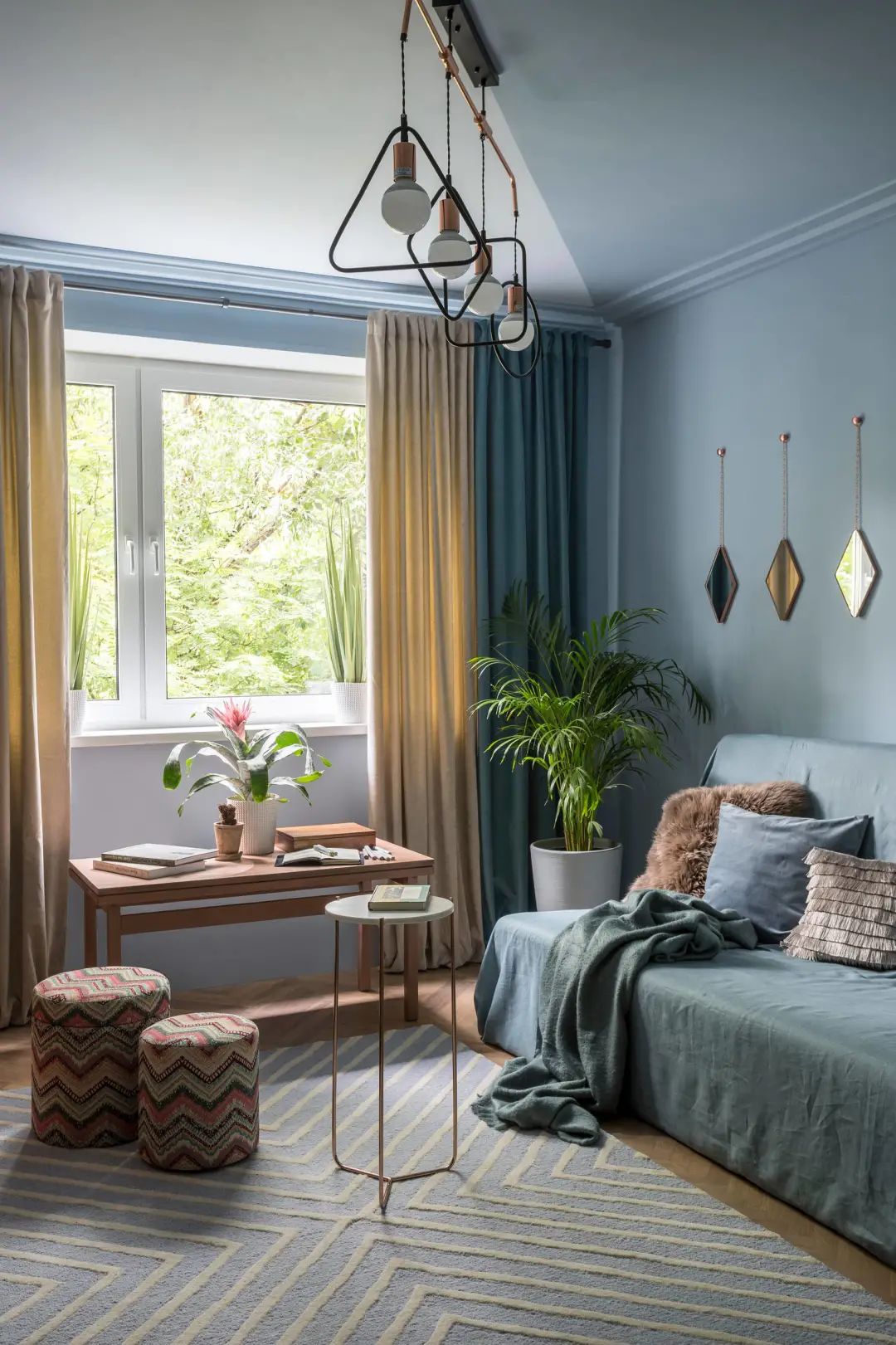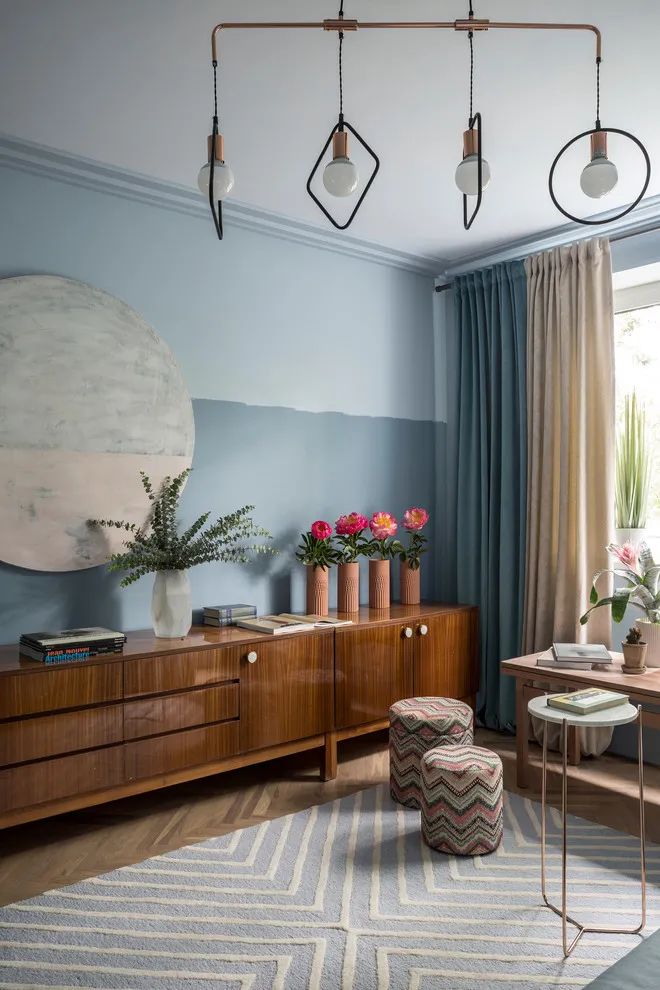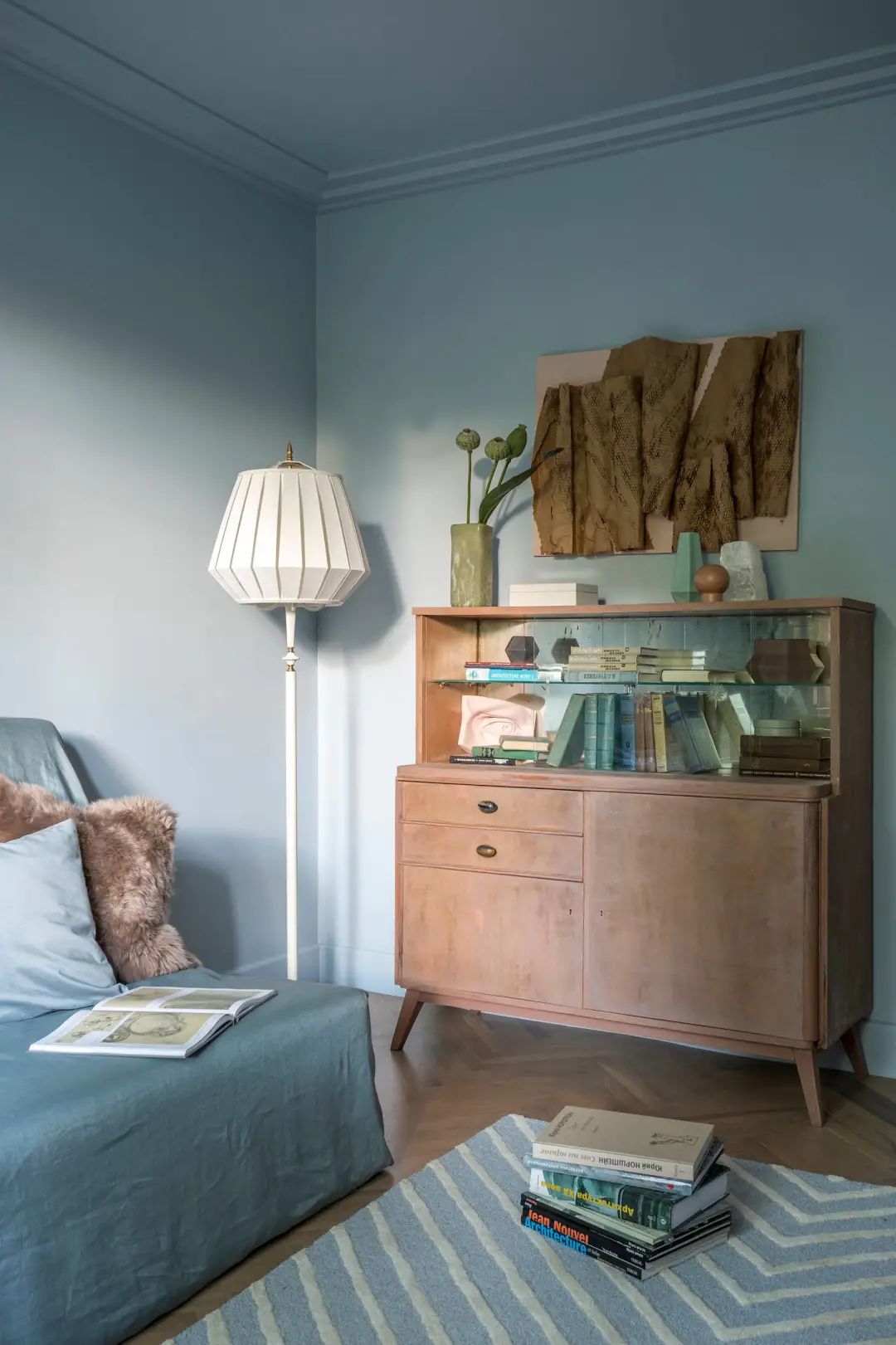 #Vol.5 The years are still good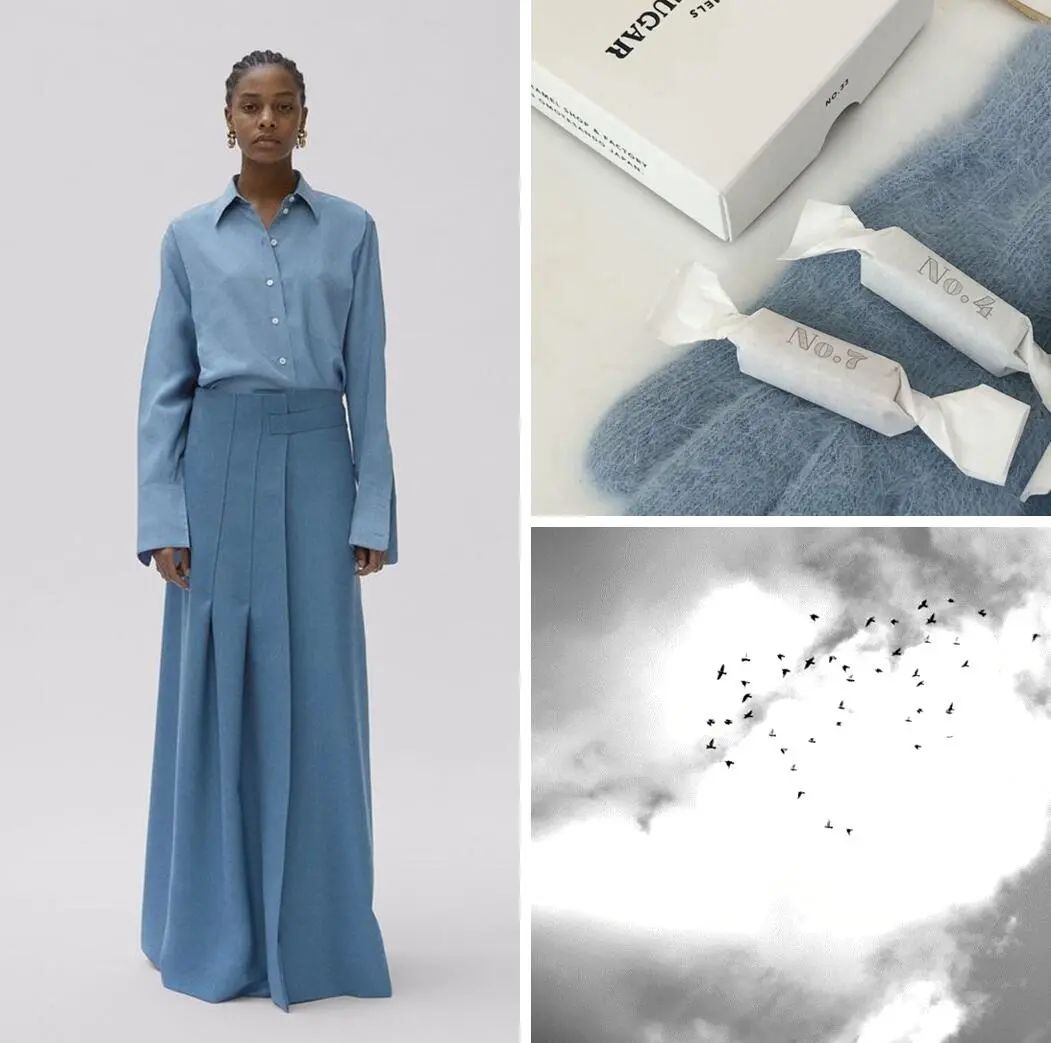 The silver birch walls give a sense of elegance and calmness, the frosty gray is equally calm but with more composure, and the bright white is pure and simple, making the whole space more light and cheerful. The elegant gray-blue fabric headboard extends to the roof, blurring the boundaries of the space and creating a nice layering effect with the light gray-blue fabric.