Dreamy olive green, elegant as intoxication, waiting for the eternal peace
Dreamy olive green, elegant as intoxication, waiting for the eternal peace
The olive green with an ink temperament, quiet and profound tones of calm and unhurried, like a classical beauty holding a pipa and half covering her face, deep love, wanting to talk. The classical temperament is naturally fascinating, but by simplifying it and eliminating the extra colors and embellishments, olive green will increasingly reveal its true temperament.
Luxury retro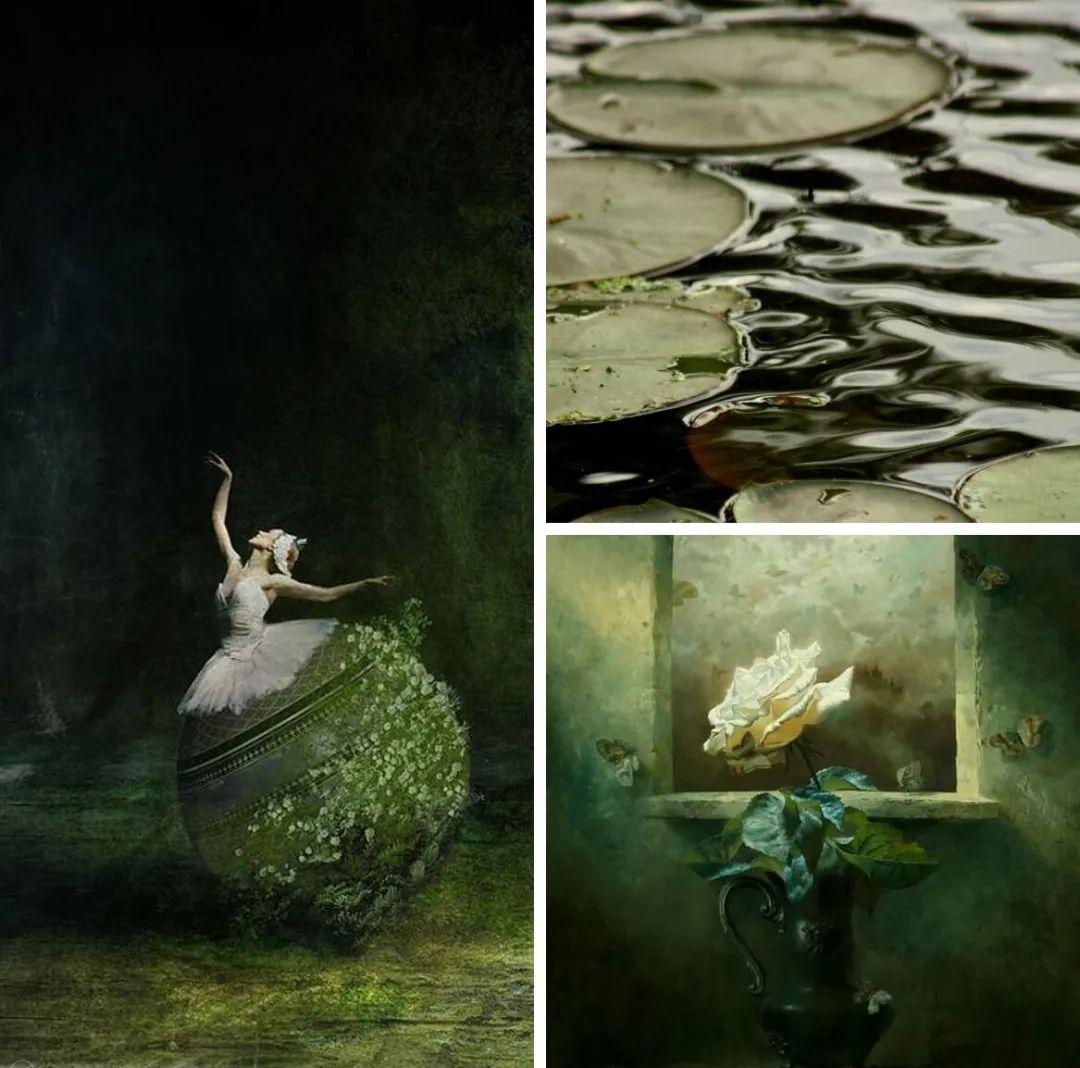 The walls are impressively decorated in a rich olive green with a Chinese peony pattern of orange and lemon candy yellow. The wooden floor and standing clock are in tortoiseshell, and the sofa and carpet are in dark pink with patterns. In addition, olive green can also be used extensively in home furnishings, such as seating, curtains, and carpets. The patterned decorations on them unleash endless surprises for the space.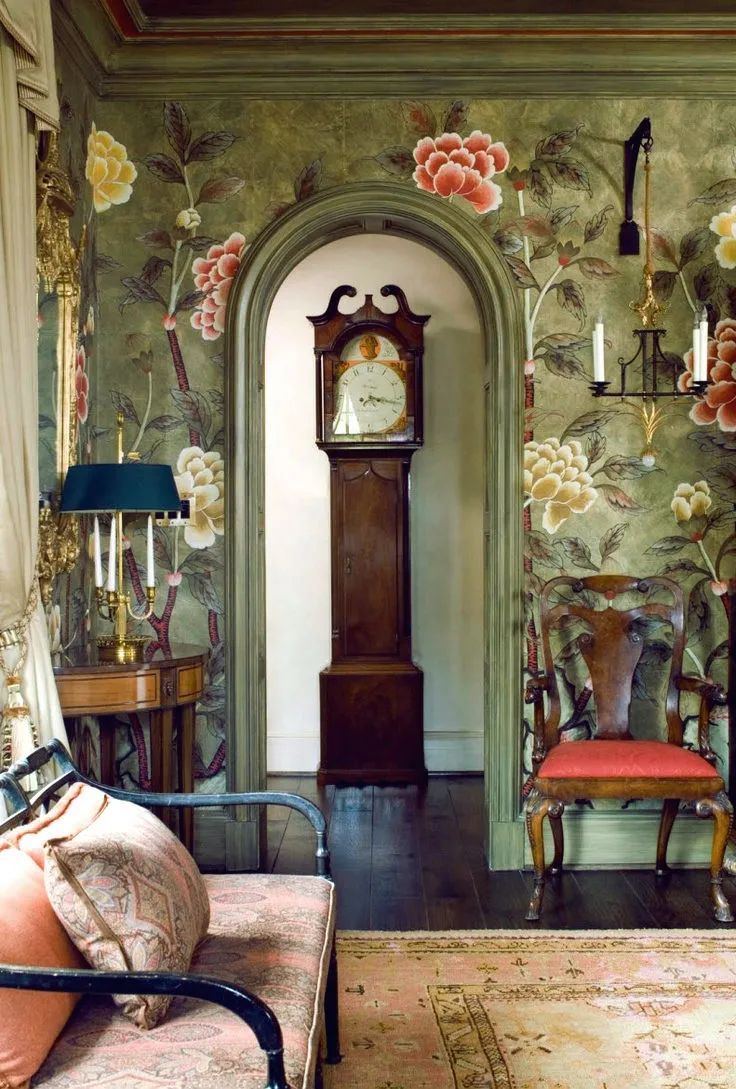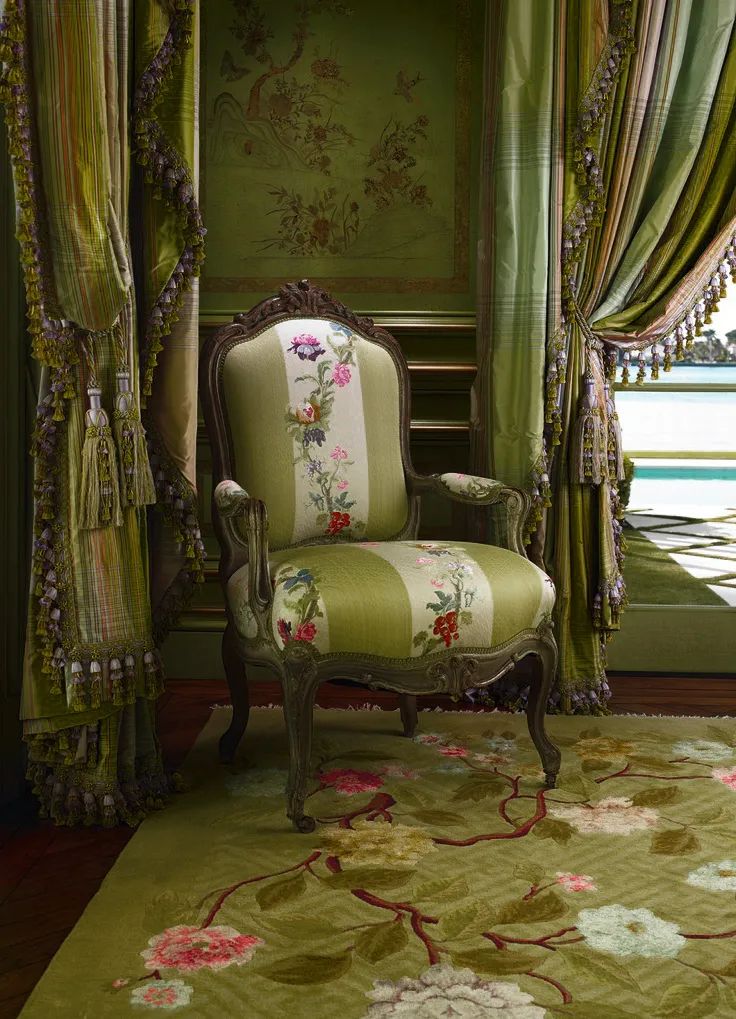 Rustic style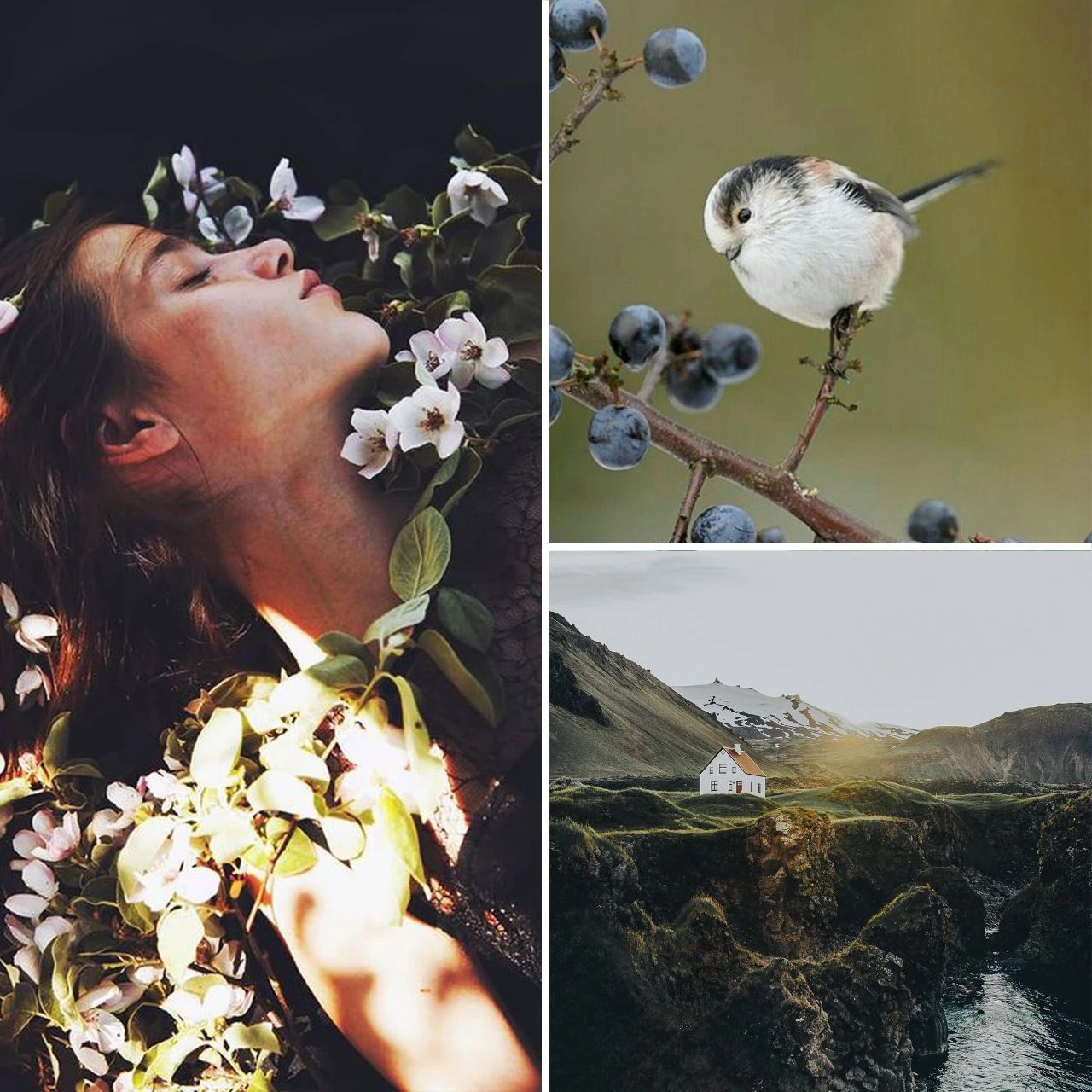 The undulating ceilings provide a unique visual aesthetic for the occupants and more practically serve to make the structure of the house more adaptable to the outside environment, it also provides a subtle social experience for any social needs that may arise. The dining room has well-constructed square windows, banquet chairs, a thick wooden dining table, and a papier-mâché chandelier, making the most of the space to create a traditional and welcoming sense of home. The bedroom follows the forest minimalist design, with two black tube wall sconces providing light for the hours before bedtime. The bedding is made of brown and dark blue cotton and linen to fit the sense of nature.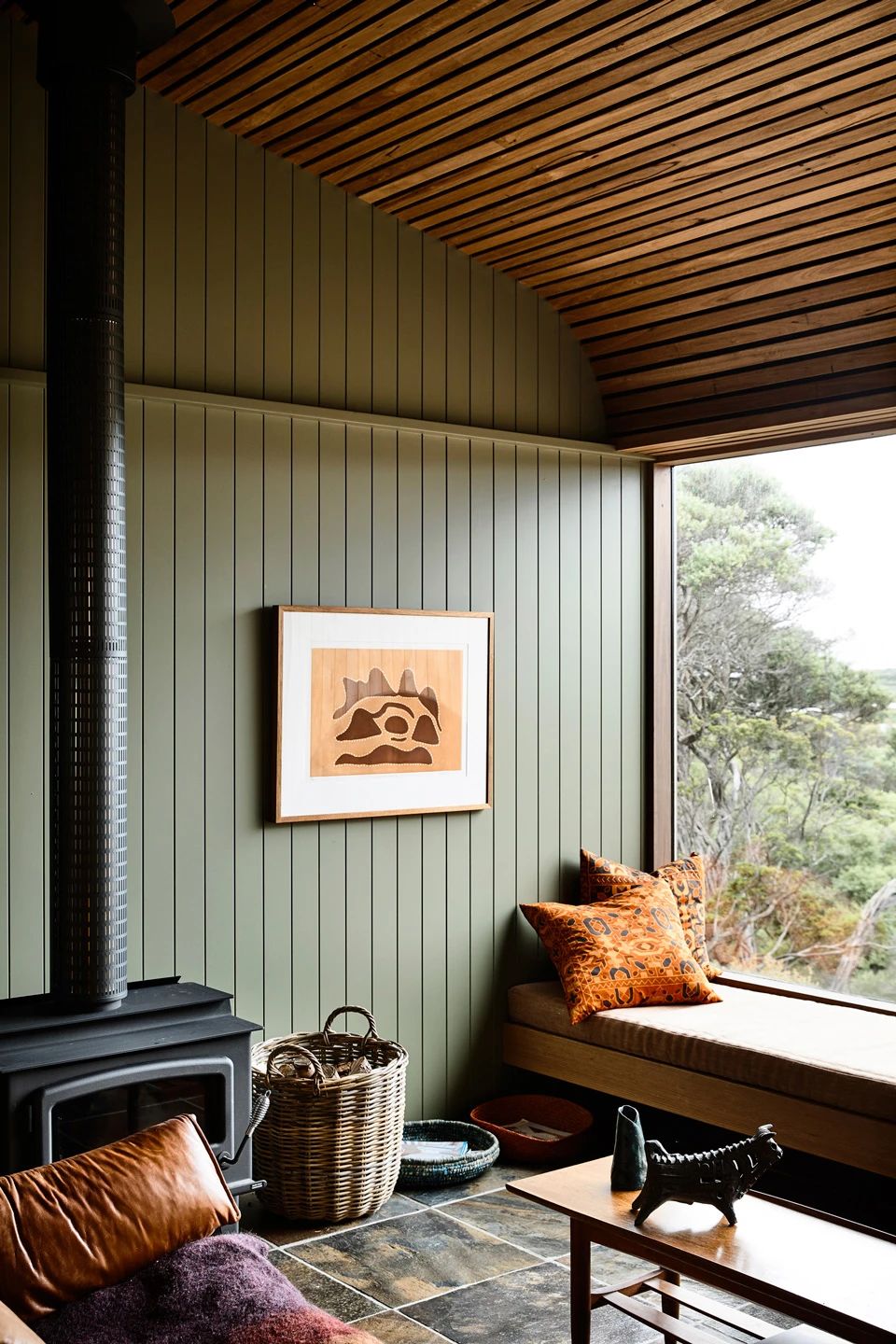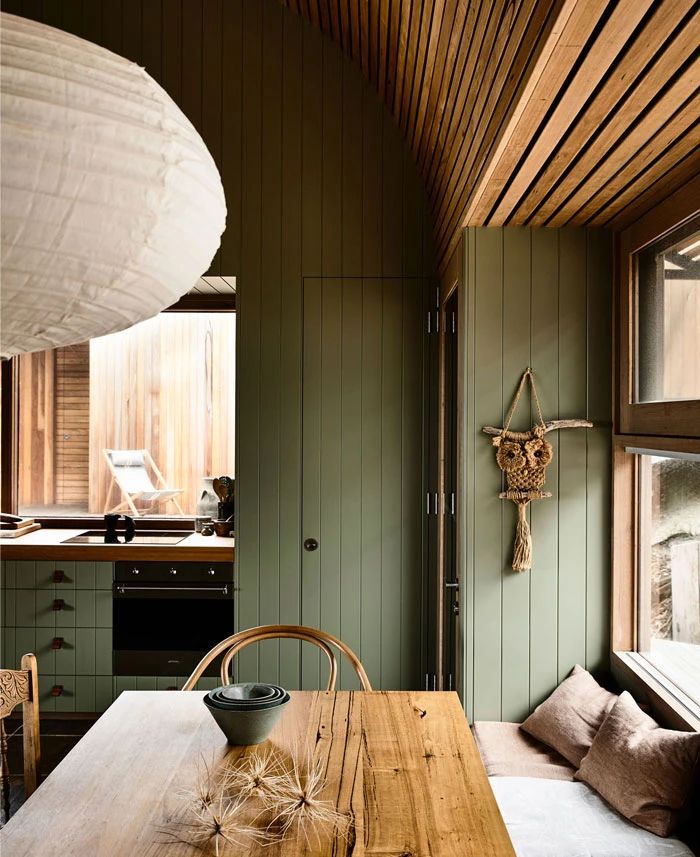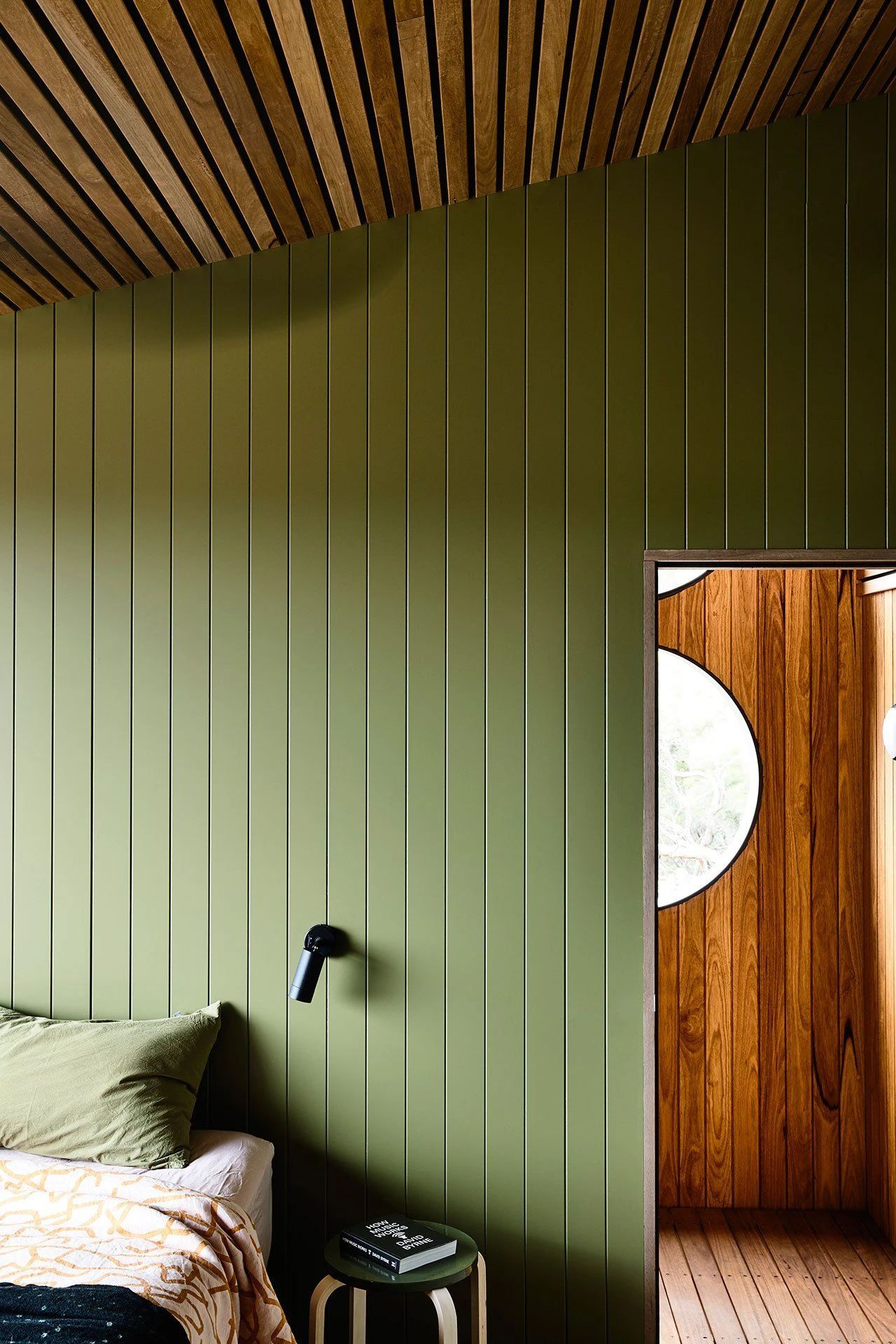 Fresh English Style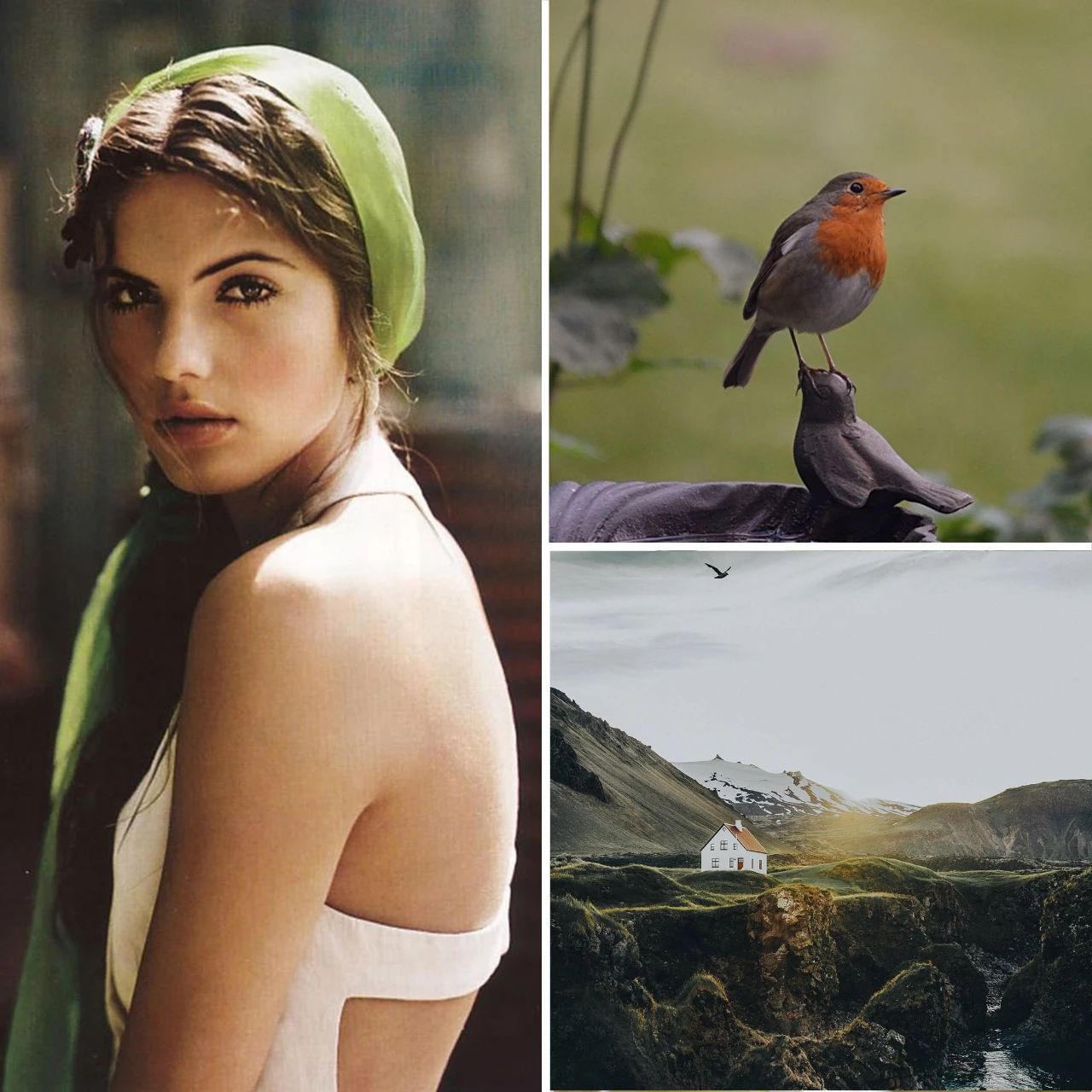 In this luxurious country house, finely paneled olive green walls combine to create a sense of grand elegance, as if stepping into an old mythical castle, a distant and stirring sensation wrapped in a long stretch of rainforest. The decorative colors are understated and dull, from the toasted almond leather sofa to the nutmeg-colored wood paneling that matches the classic English plaid walls for a gorgeous retro vibe, while the dark lemon brass and solid black accessories look light here, and in a built-in lounge corner, Alhambra green cushions and floral pillows create a cheerful rustic feel.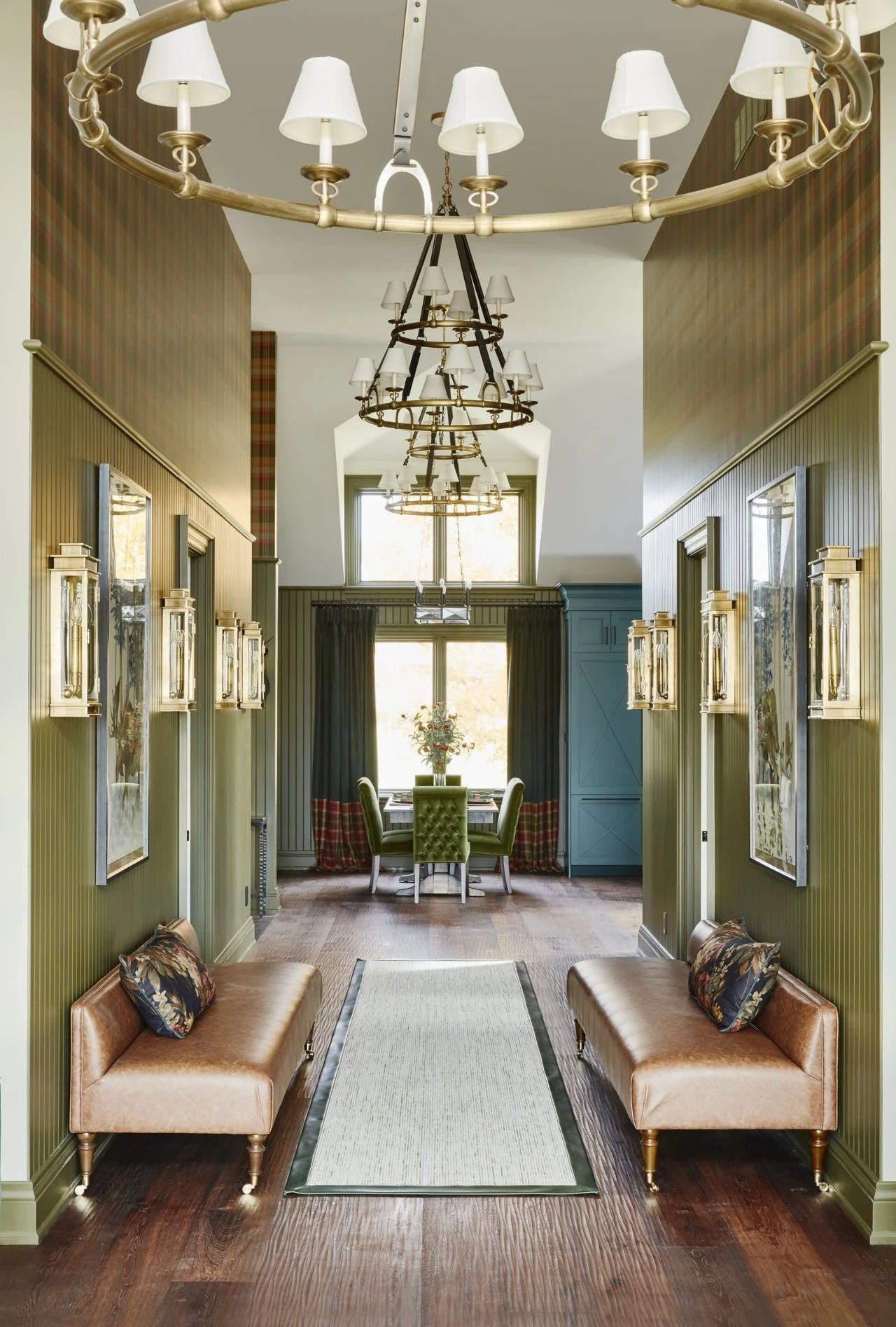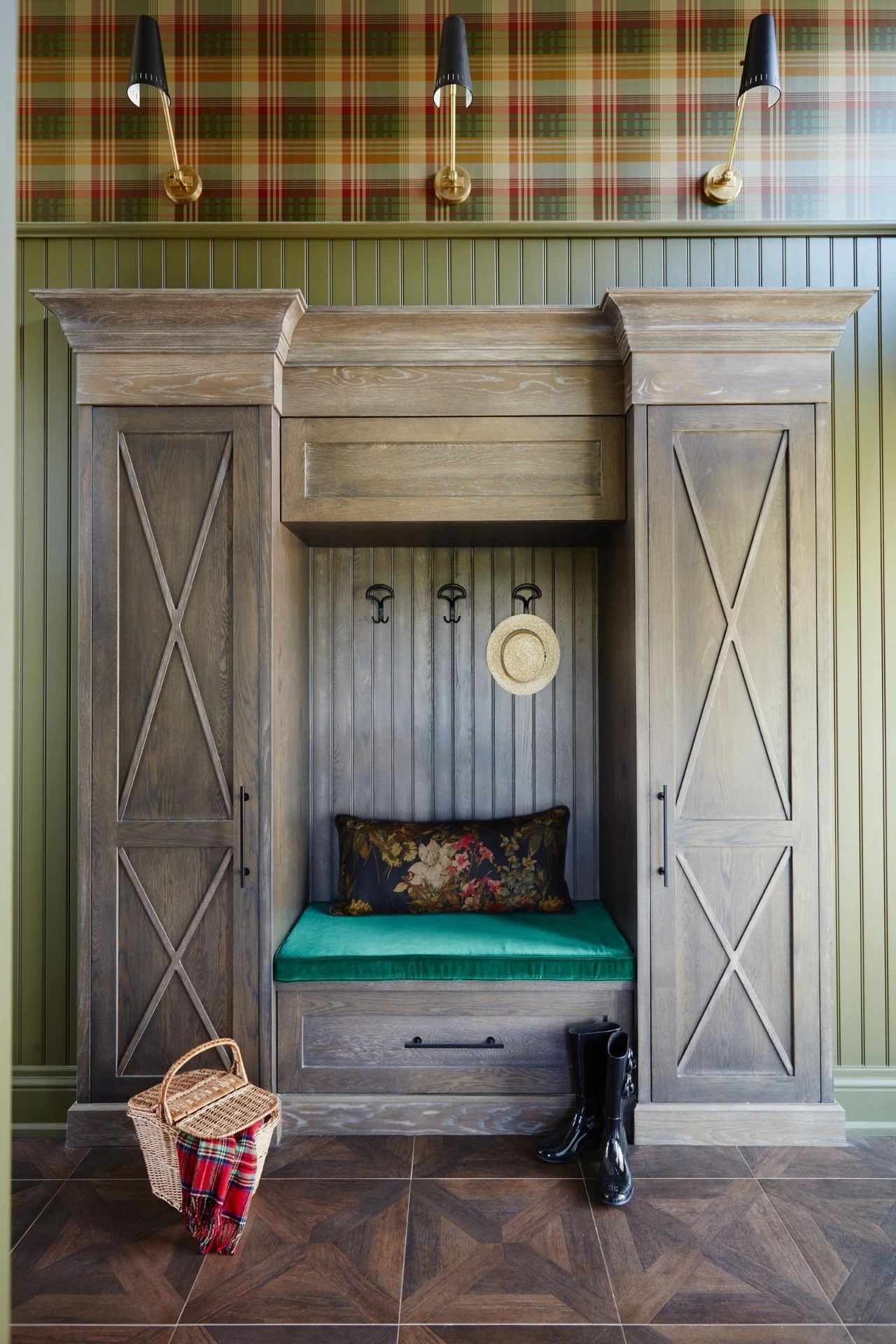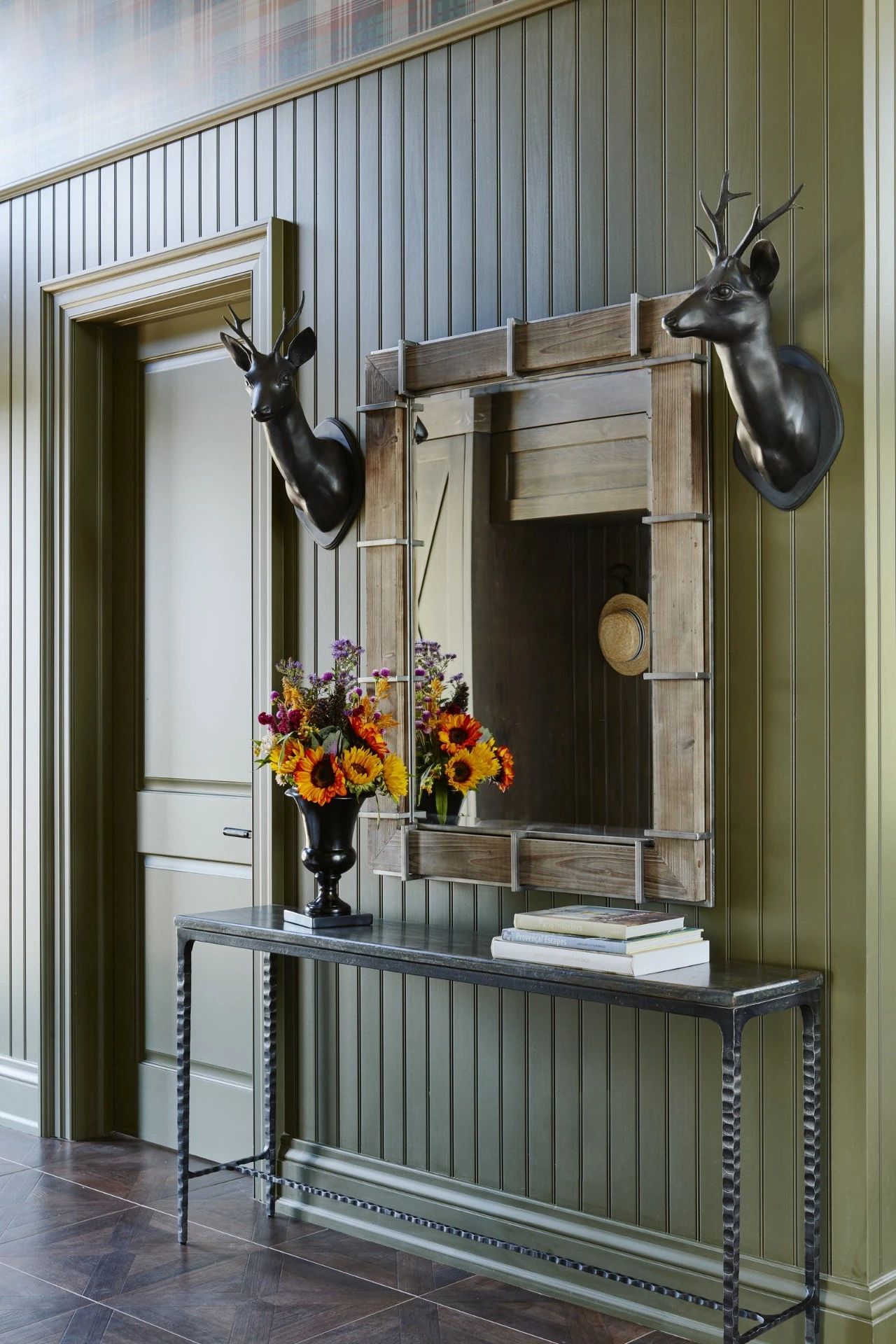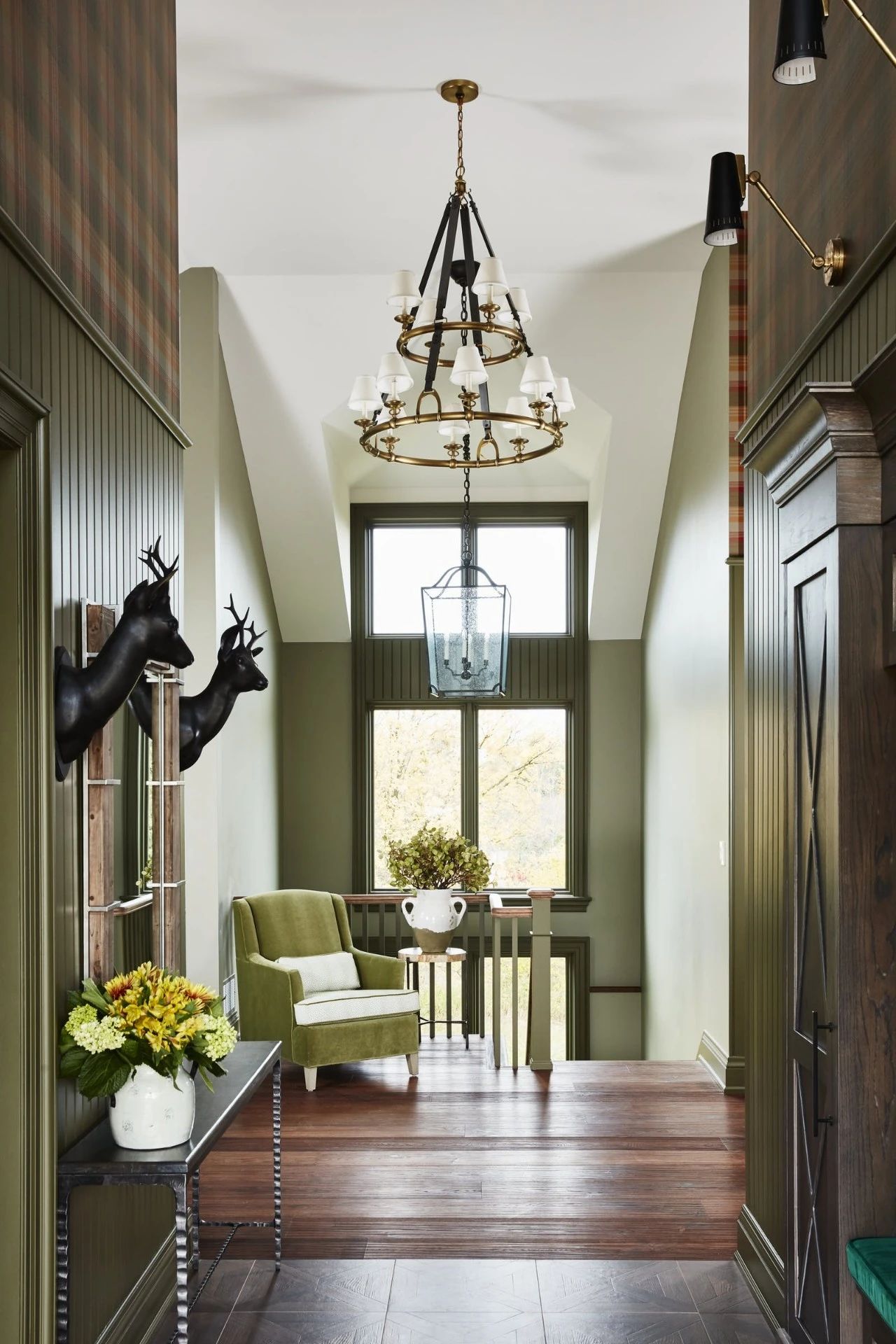 Vintage sculptural feel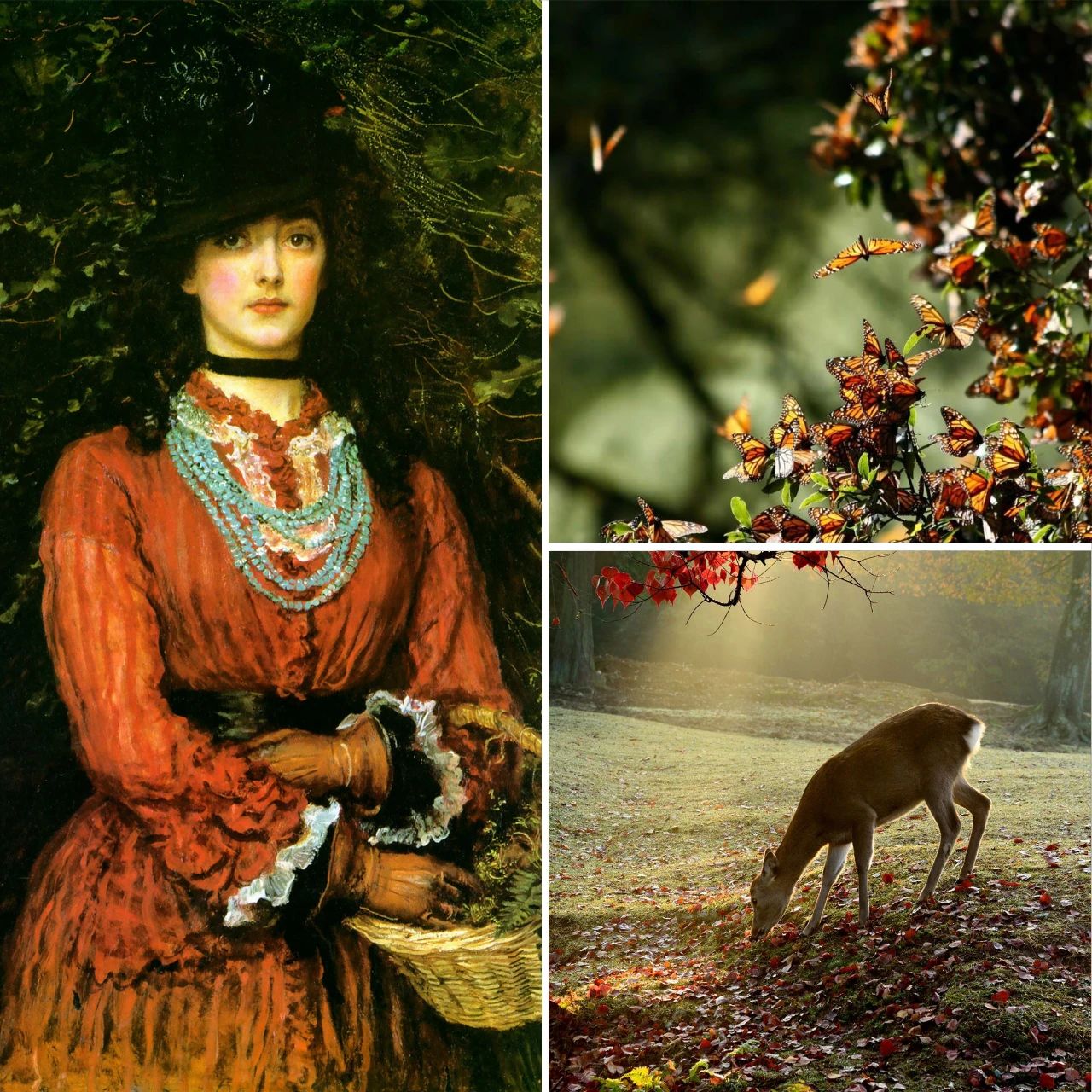 This study has a sculptural look, mainly due to the clear lines of the space, while the coarse color palette gives it a sense of permanence, with a yellow rug, orange-ochre sofa, and fuchsia coffee table in the main area of the space.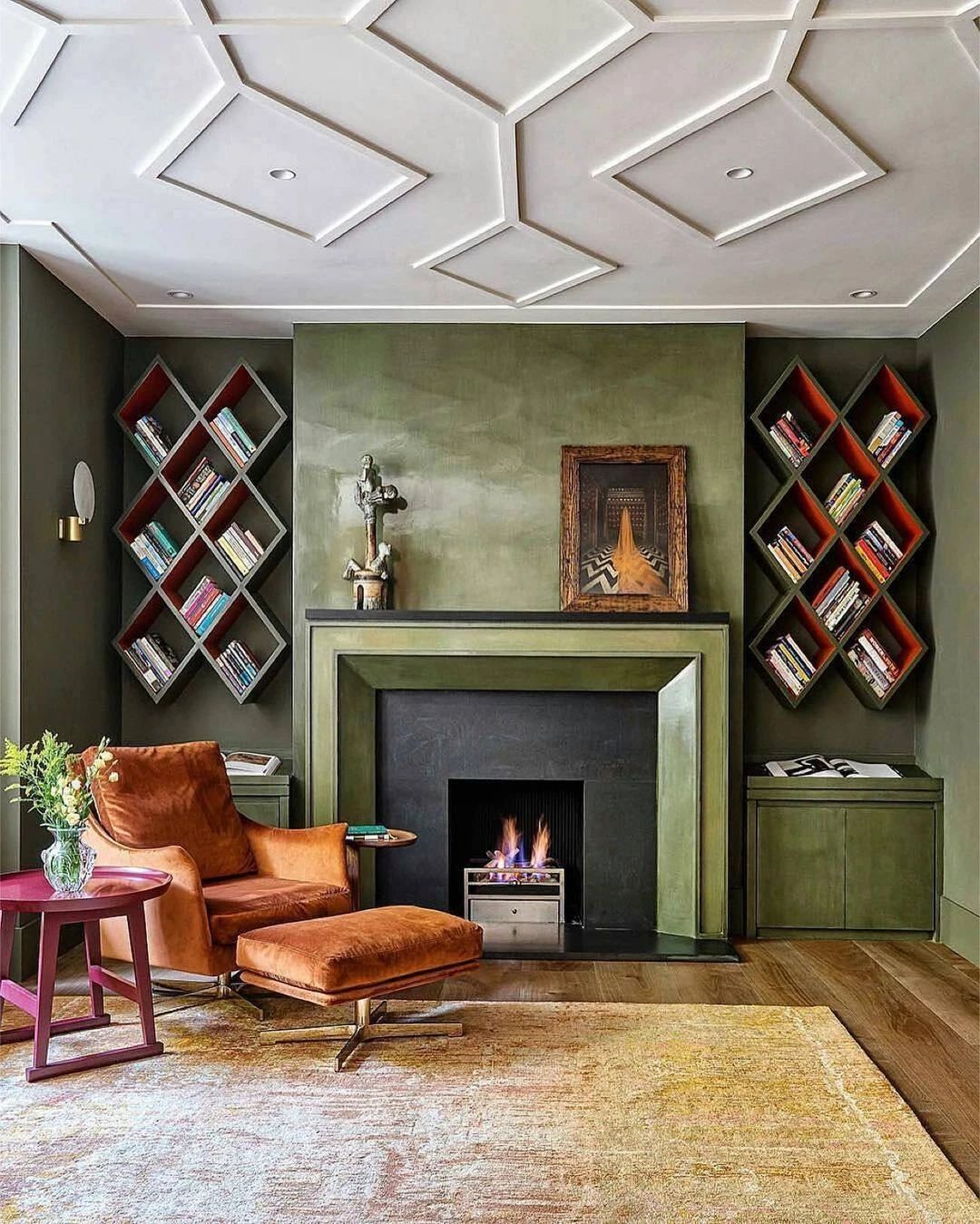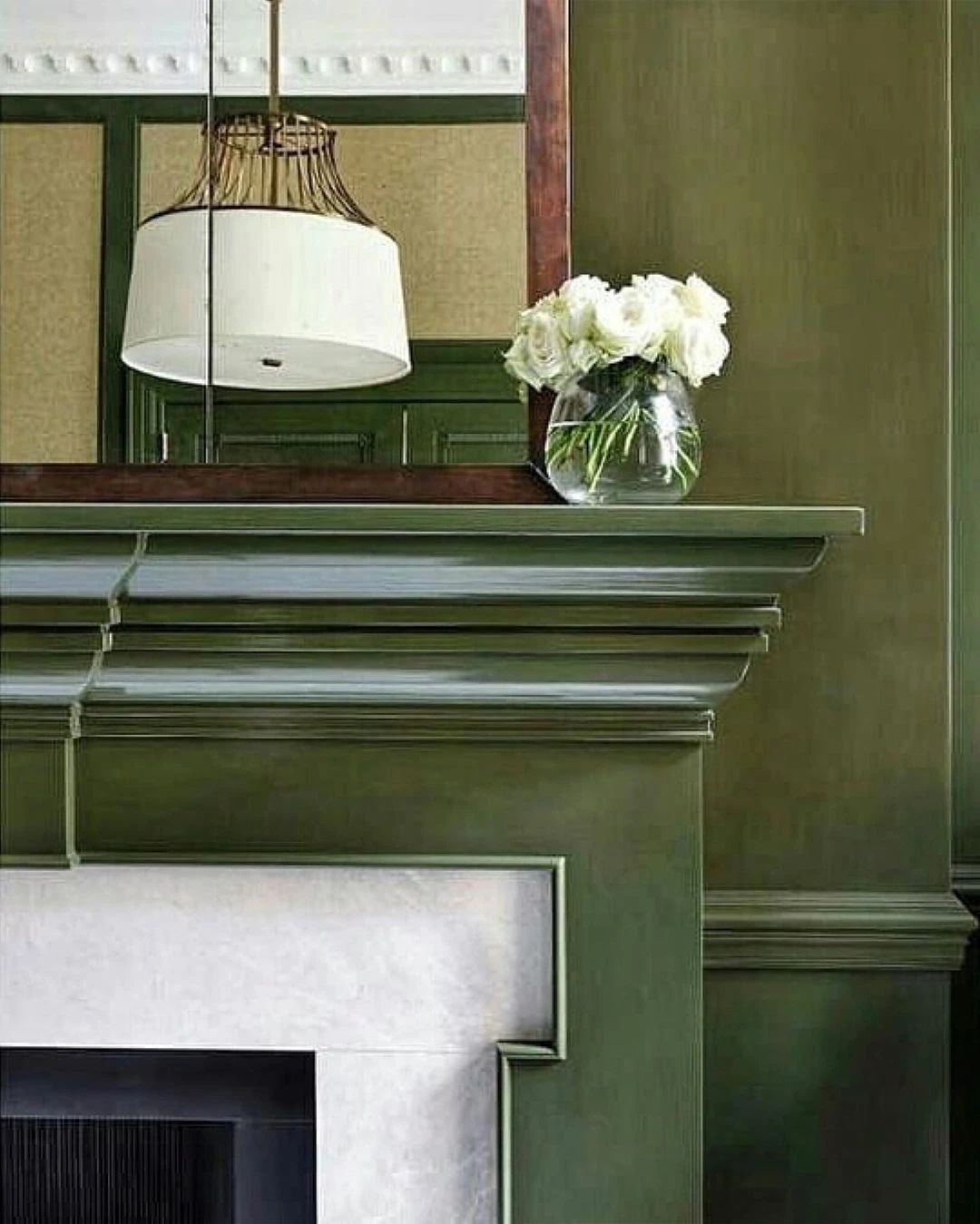 Memories of the times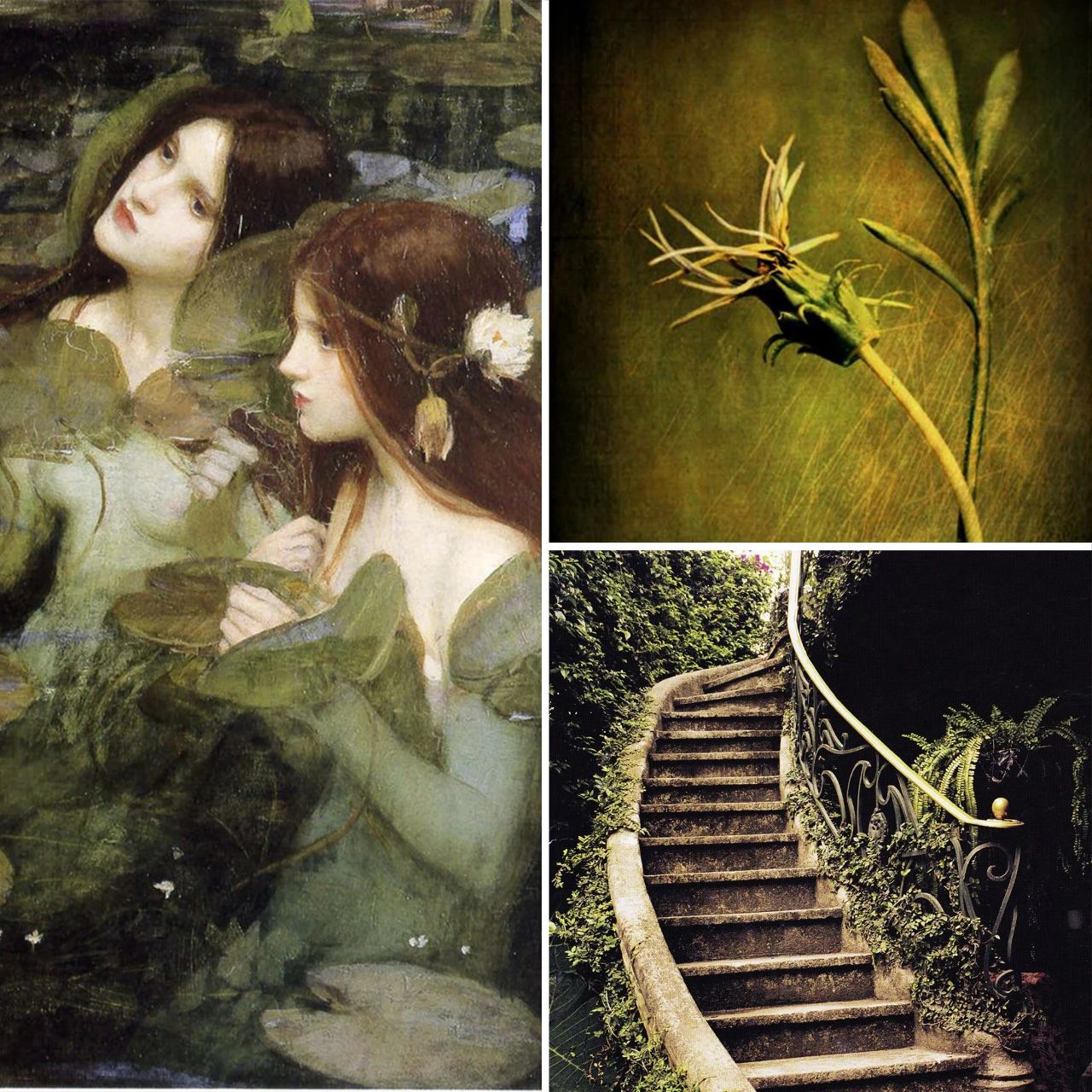 Olive green is great for relaxing the mind and serves to soothe the heart and relieve anxiety. The natural color scheme matches the traditional wood and leather to trigger a sense of attachment to nature. For busy city people, a room for solitude and nostalgia is extremely precious. Amidst all the concrete and steel, the slow pace of natural style and life is very desirable.