Deep navy blue, the night is dark, silent, and elegant in style
Deep navy blue, the night is dark, silent, and elegant in style
Time slips away, the azure sky gradually becomes deeper, and the inextricable night is so blue that it is black. A little starlight is dotted on the sky, lighting up the direction for dreams.
Vol.1/ Elegant Parisian Style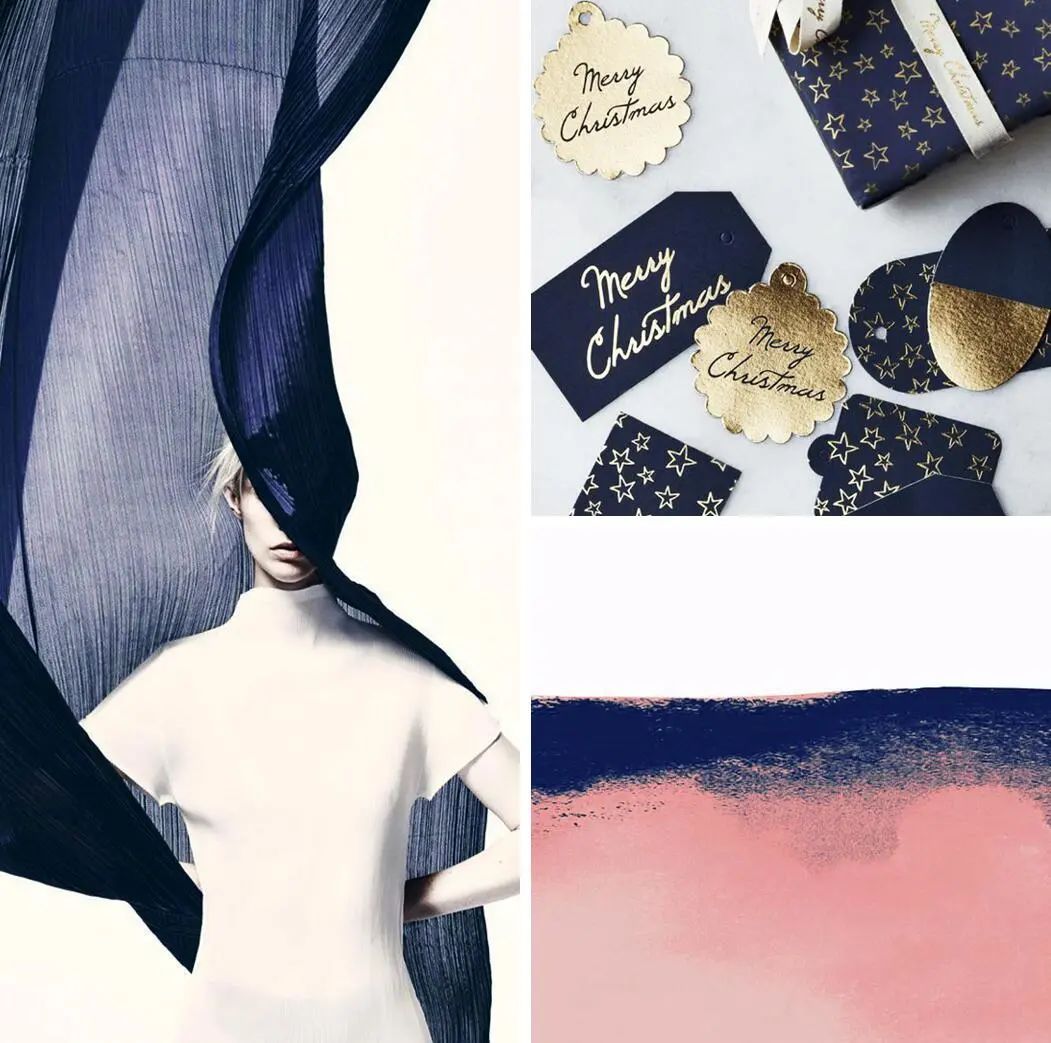 This is a classic Parisian-style living room, filled with the collision of classic and modern, the whole space presents a refined and elegant look. The exquisite plasterwork, the herringbone flooring, and the gorgeous fireplace are all typical Parisian images. The furniture is symmetrically laid out, and the artwork decoration makes the space look vivid. Curtains from India, cushion bags from Turkey, and exotic soft furnishings perfectly correspond with the splendid paintings by Robert Combas on the background wall.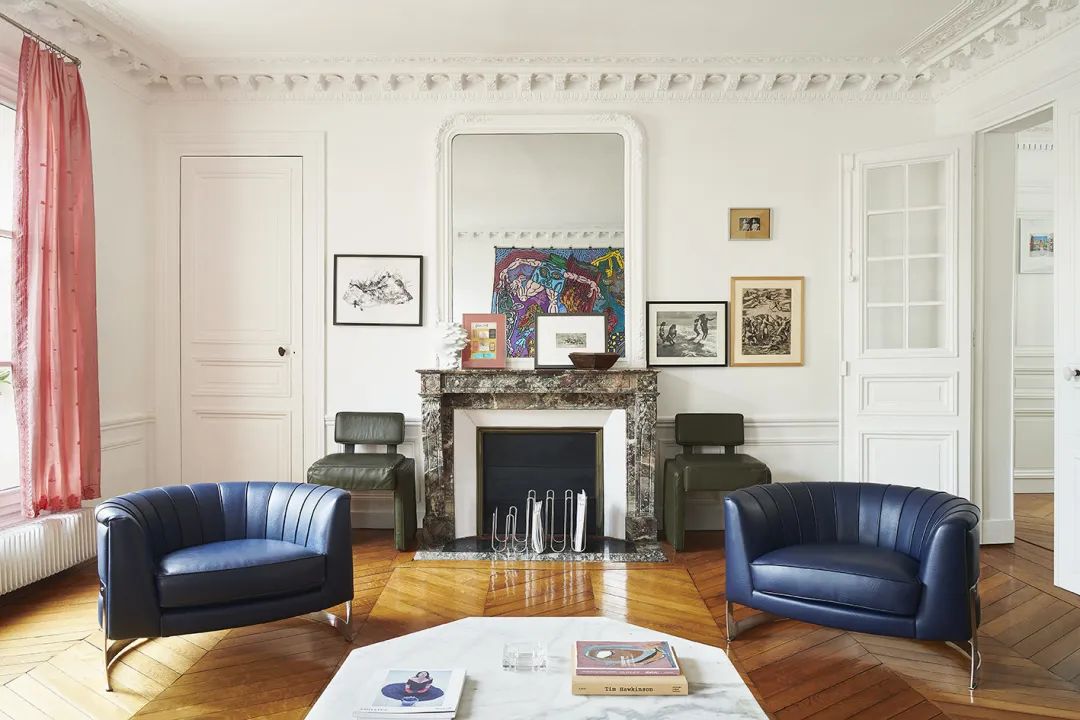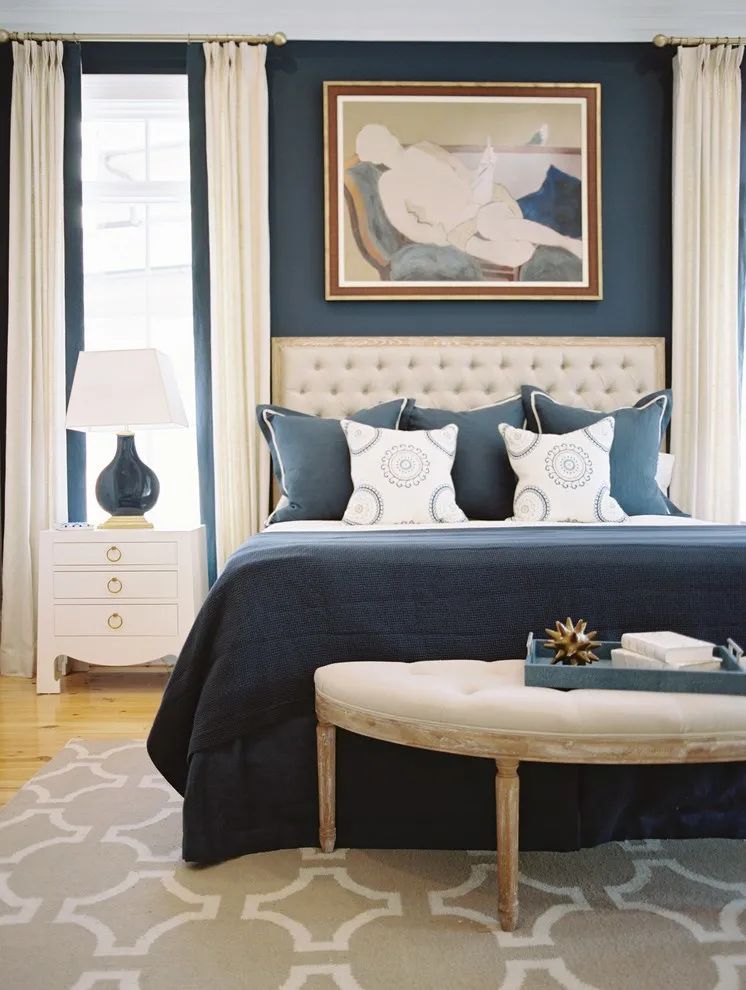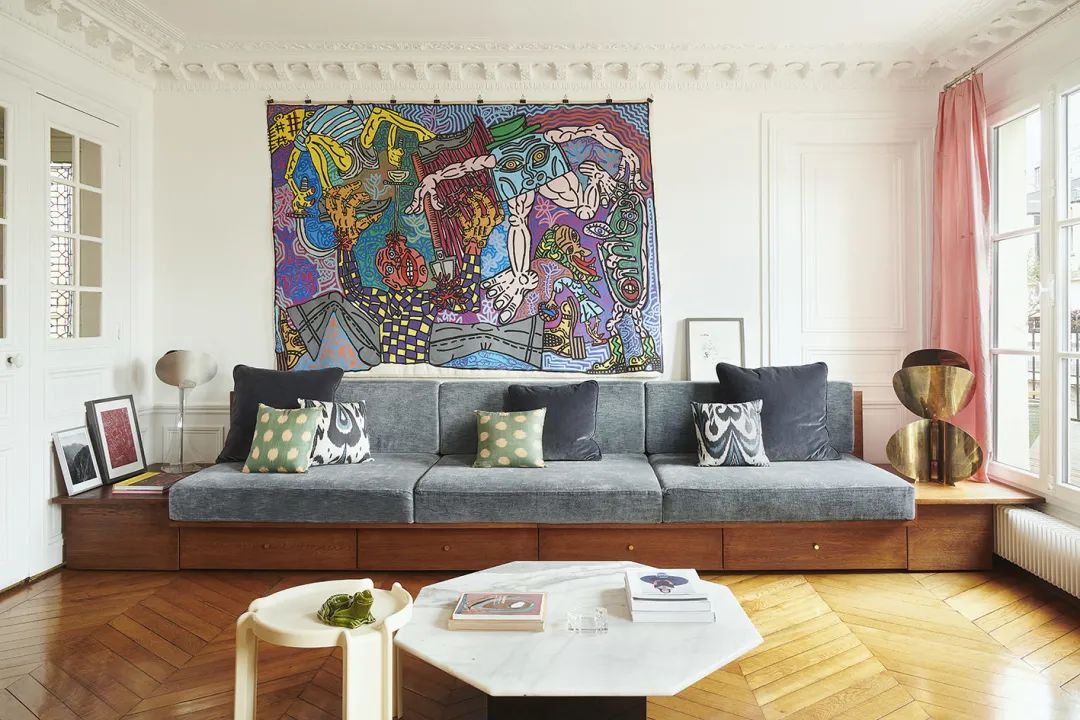 Vol.2/ Warm Current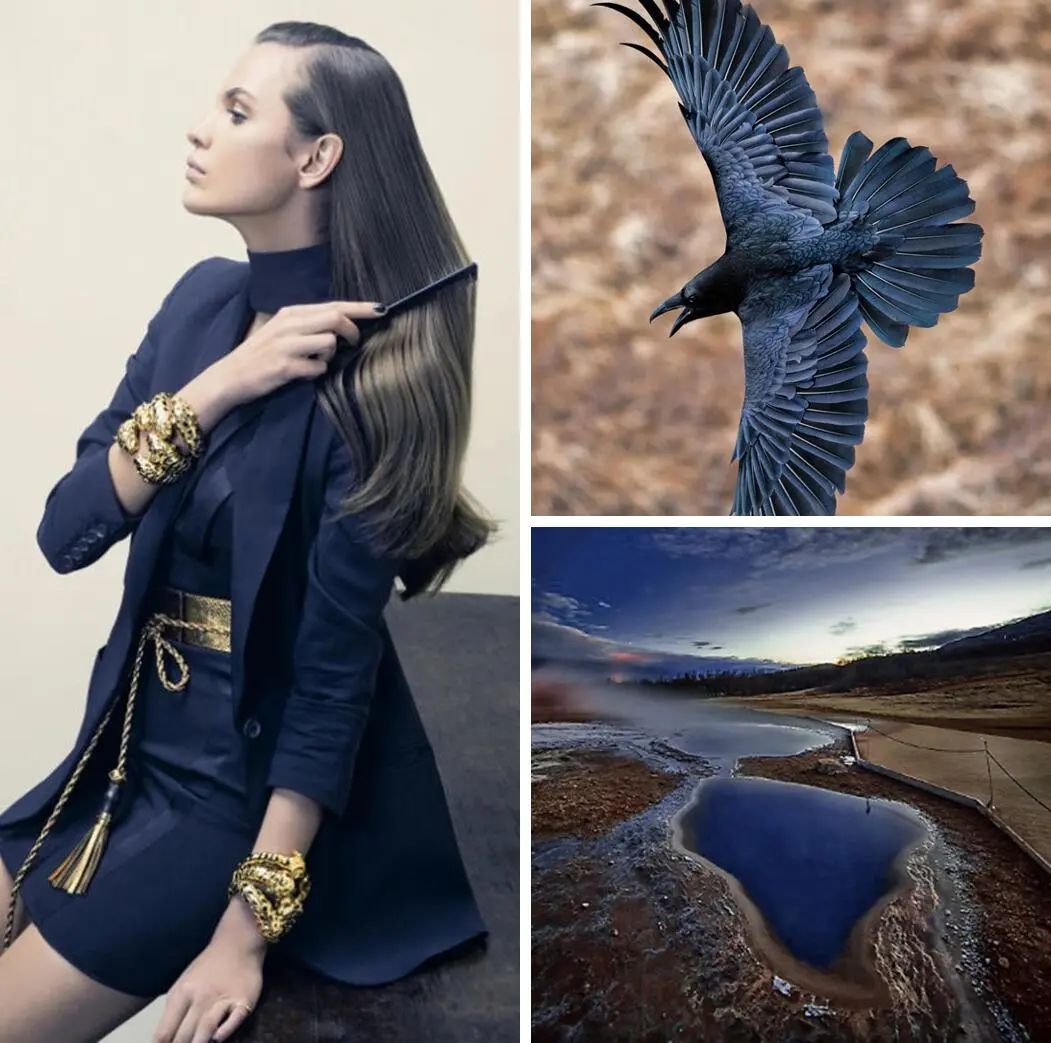 The navy blue wallpaper chosen for the walls of the bedroom space calms and balances the mind. The calm color is paired with the warm evening color curtains, which are serene and warm. The combination of navy blue and the bright white is chosen for the bedding, and the addition of white nicely transitions the boundary between warm and cold colors.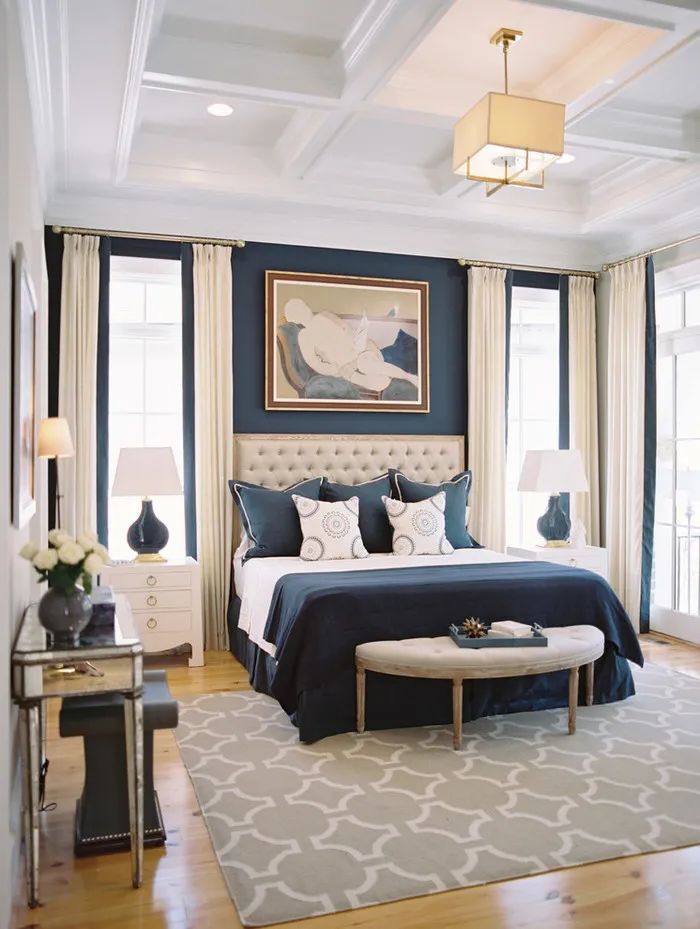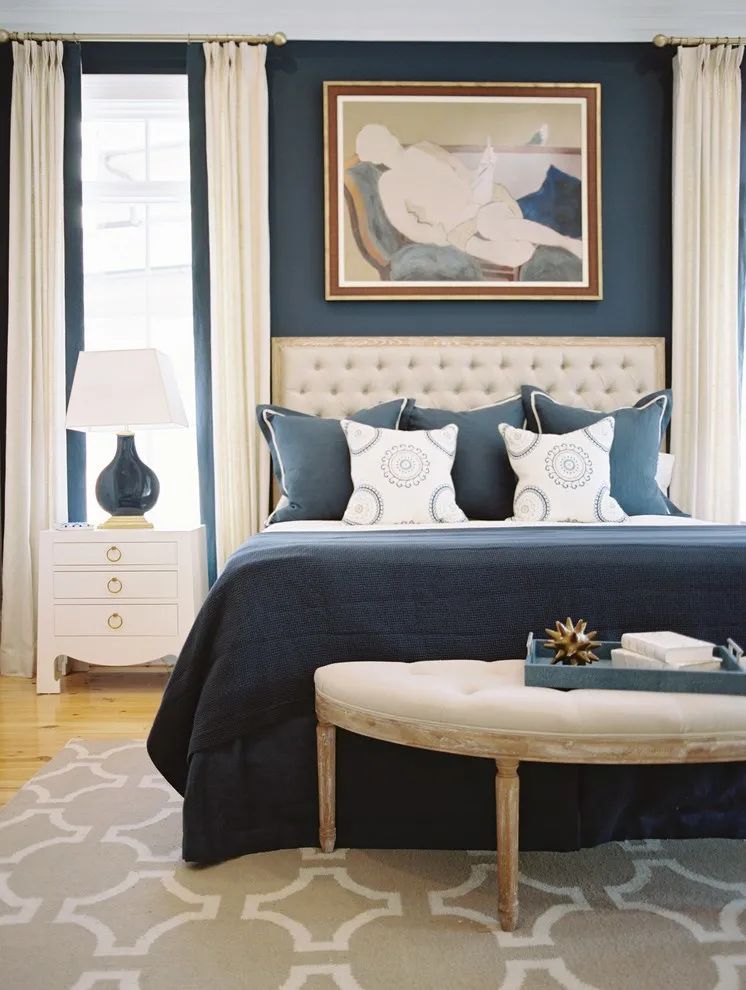 Vol.3/ Quiet and elegant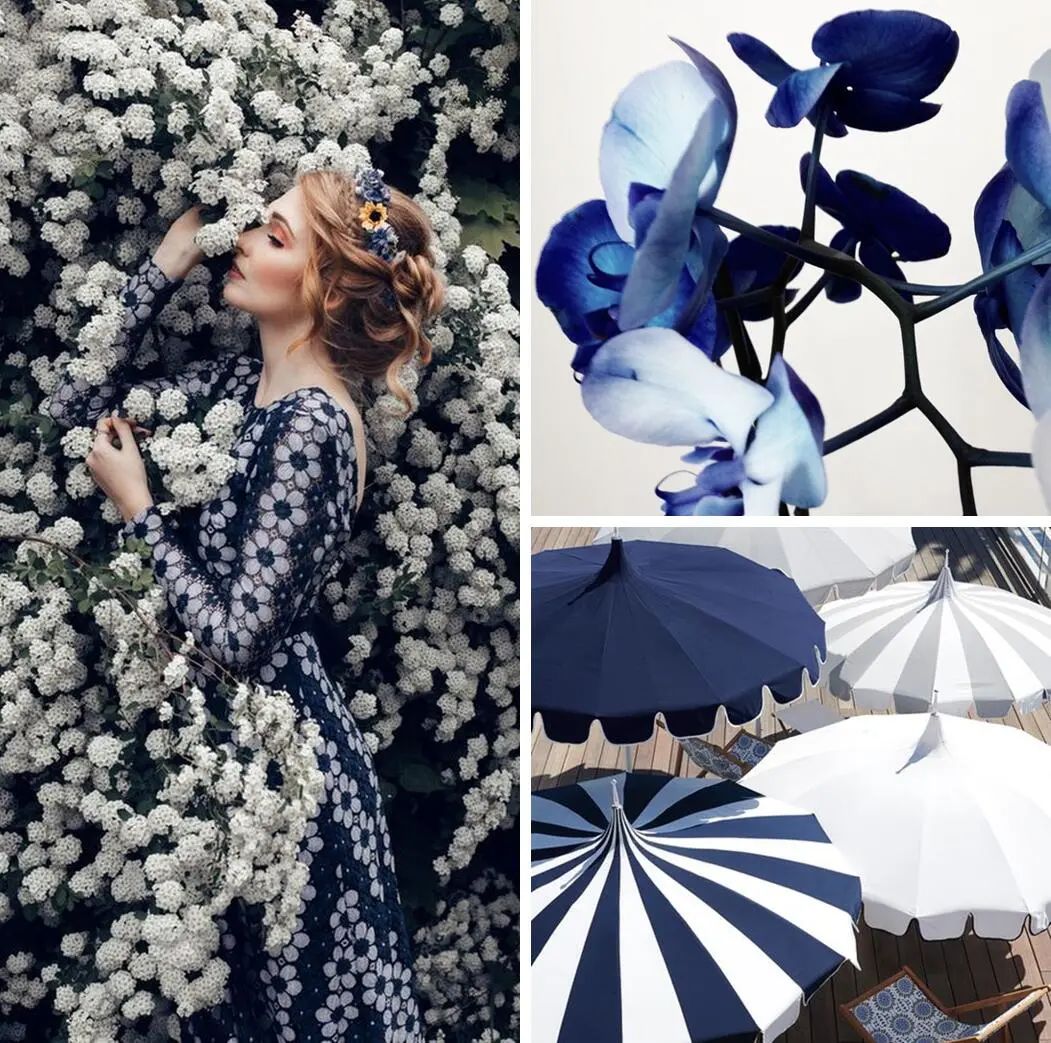 This is a small parlor, which looks particularly serene wrapped in navy blue walls. The neutral shade of lily white serves to brighten the room but is chicer than bright white, and the exquisite ceiling carving enhances the style and elegance of the room. The chandelier changed the common crystal decoration and replaced it with a stone with a natural texture, which is less luxurious and more elegant. Cotton candy-colored fabric and beige carpet inject warmth into the room, leisurely and quietly. A pair of light gray-blue armchairs are gentle and elegant.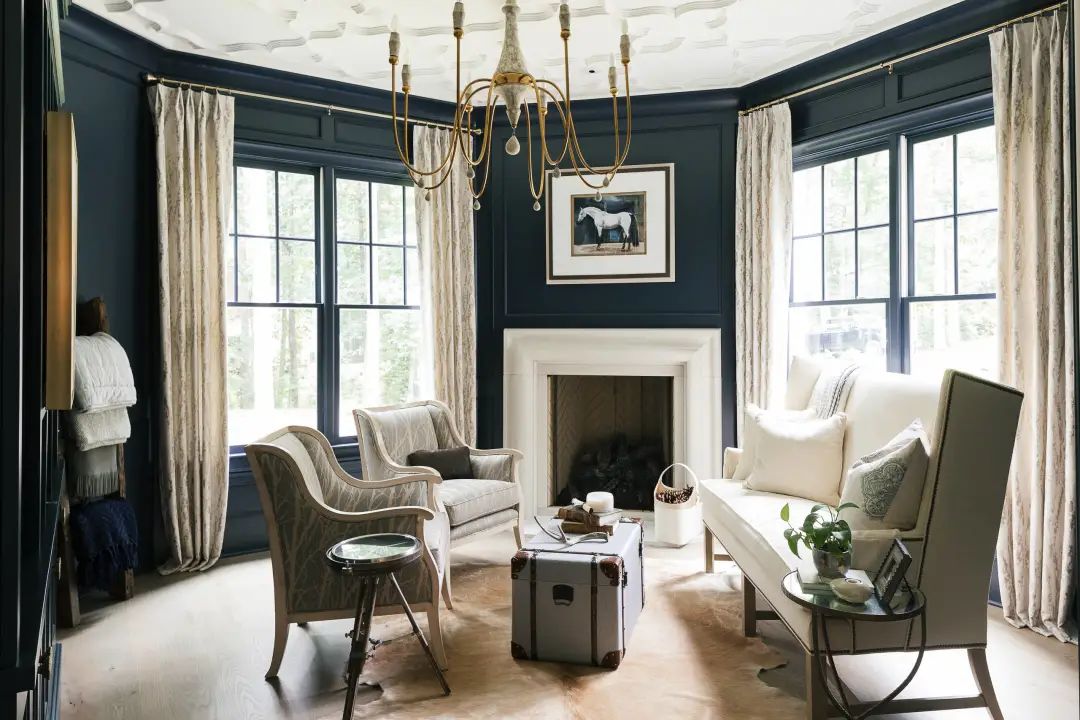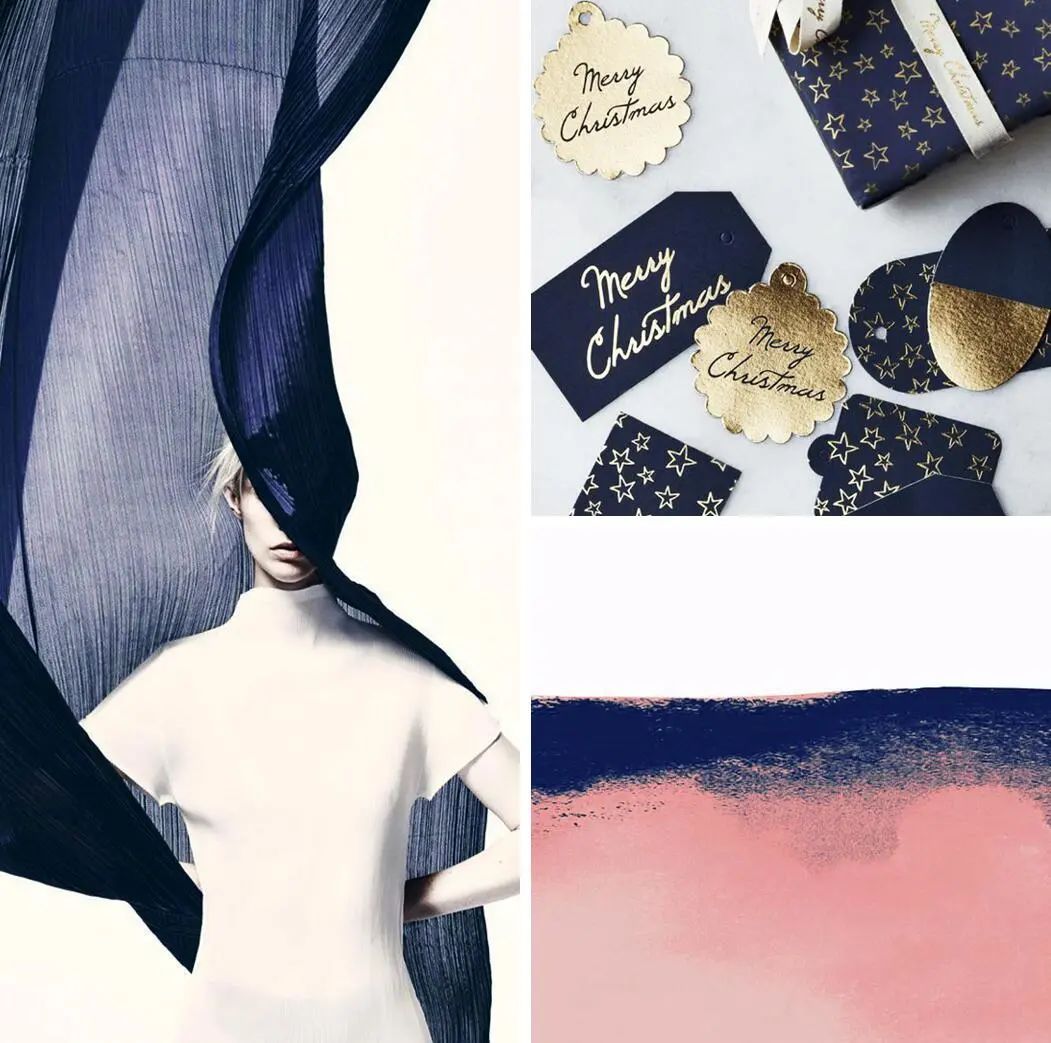 Vol.4/ Romantic Rendering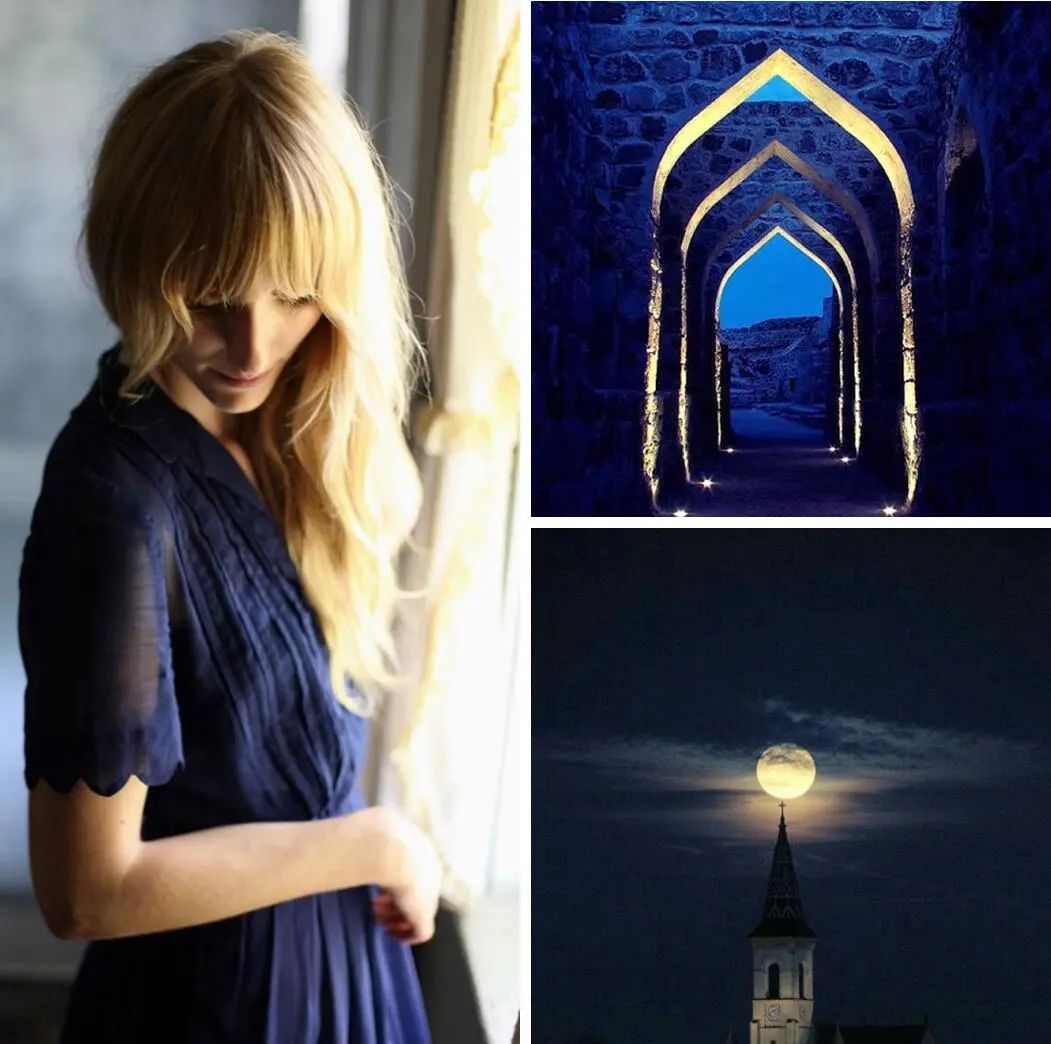 Mixing navy blue with bright white can also create a neat and clean environment and atmosphere. The deep navy blue will create a visual contraction effect, clearly delineating borders and spatial levels.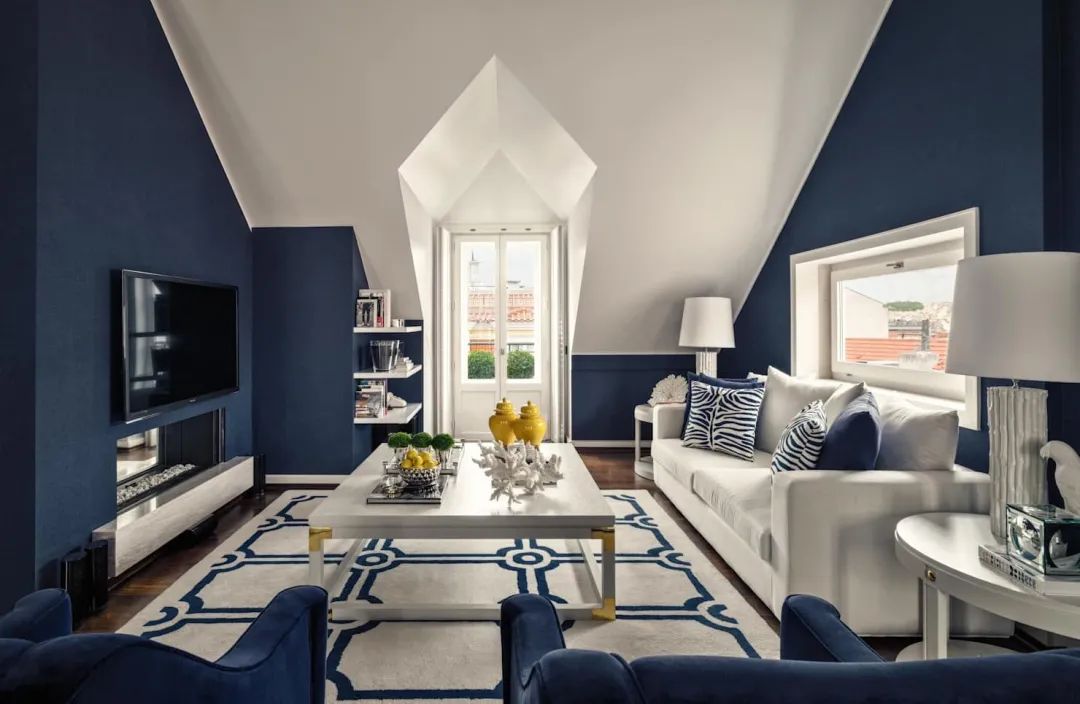 If you add some bright accent colors to it will brighten up the space and also better play a decorative role. The rich and elegant imperial yellow loads a touch of gracefulness to the environment, which can get a gorgeous visual experience in a calm and relaxed overall atmosphere.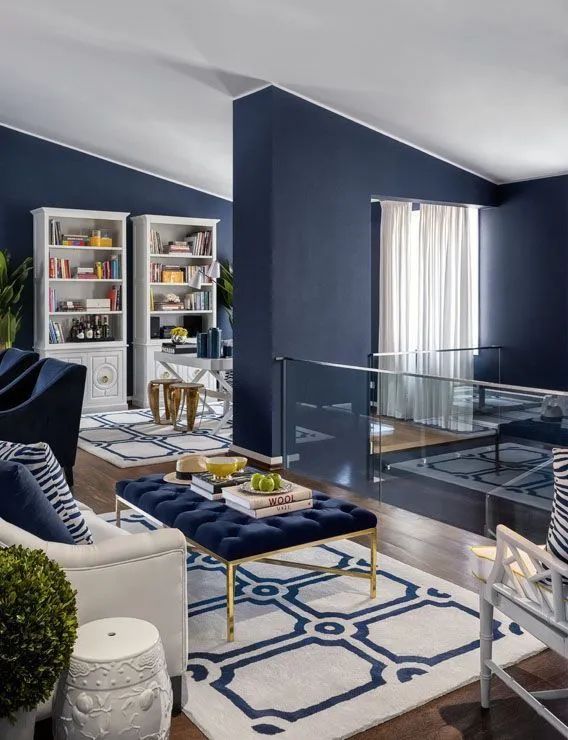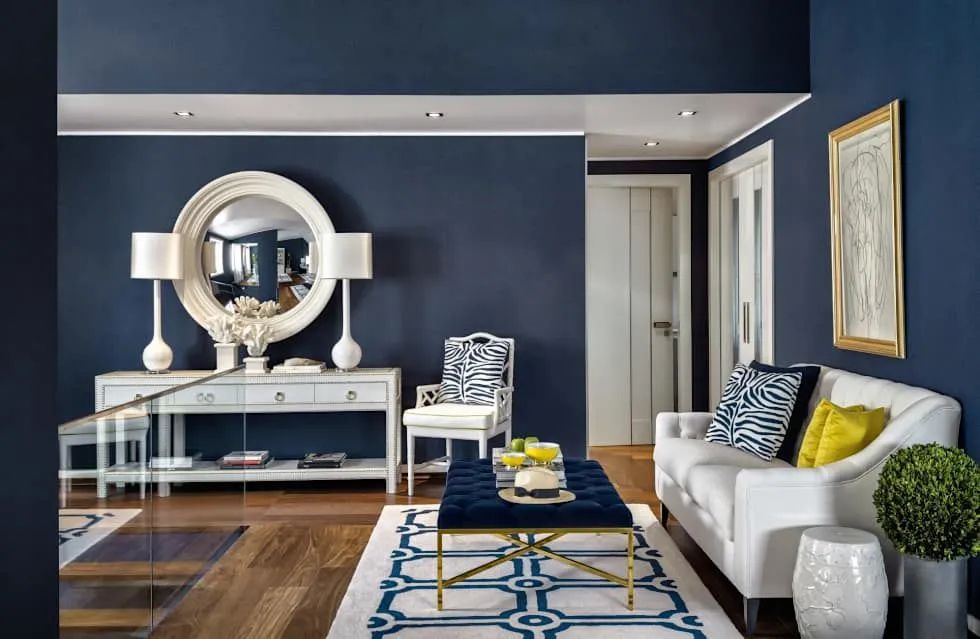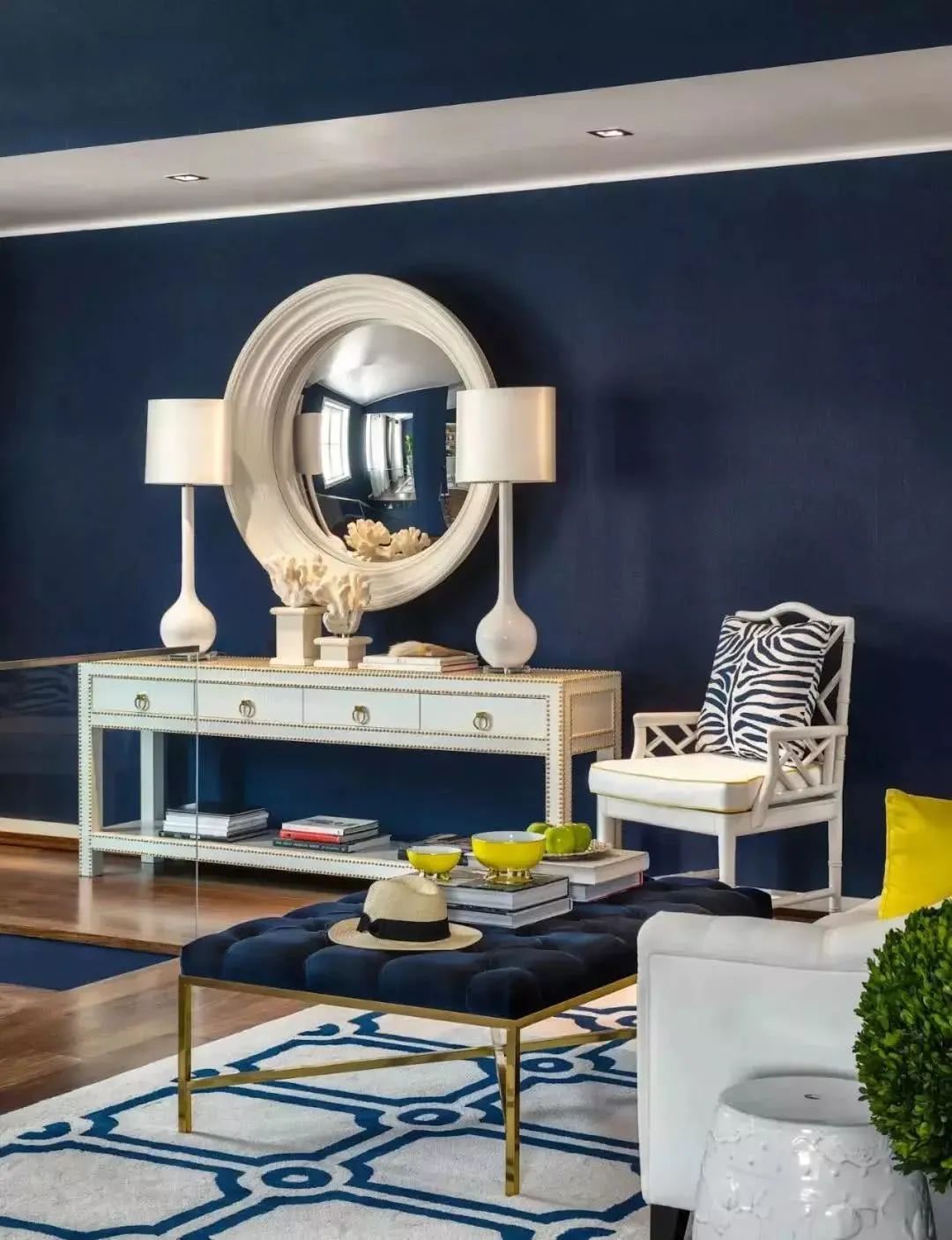 If you let the Art Deco style with some Chinese style elements, it will make the mixed decorative sense stronger. The use of personalized and stylish motifs with some representative patterns can bring out a rich and light texture even in a dark space with navy blue as the main color.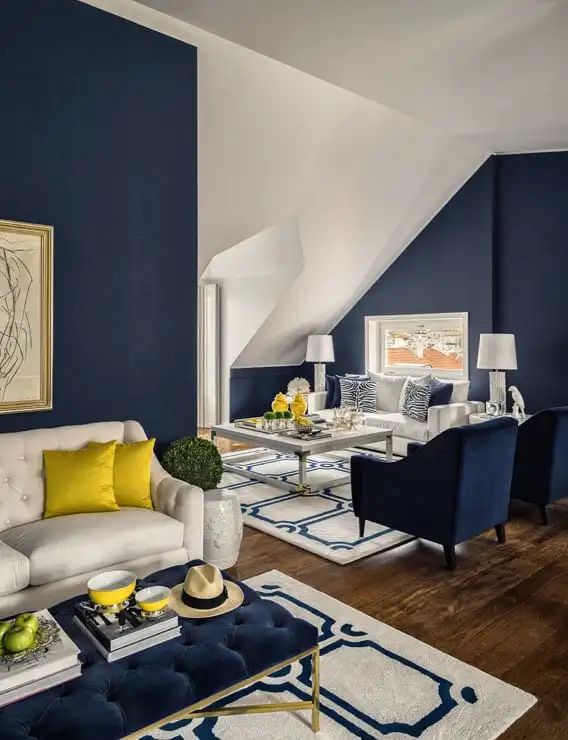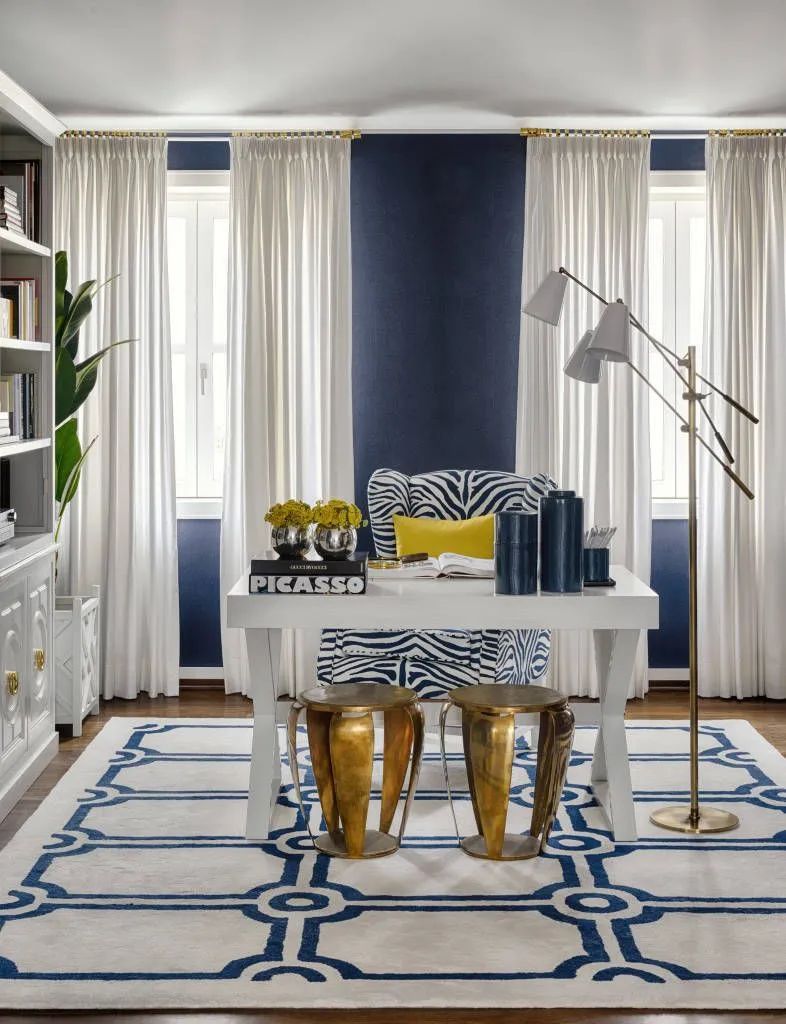 Vol.5/ Graceful and elegant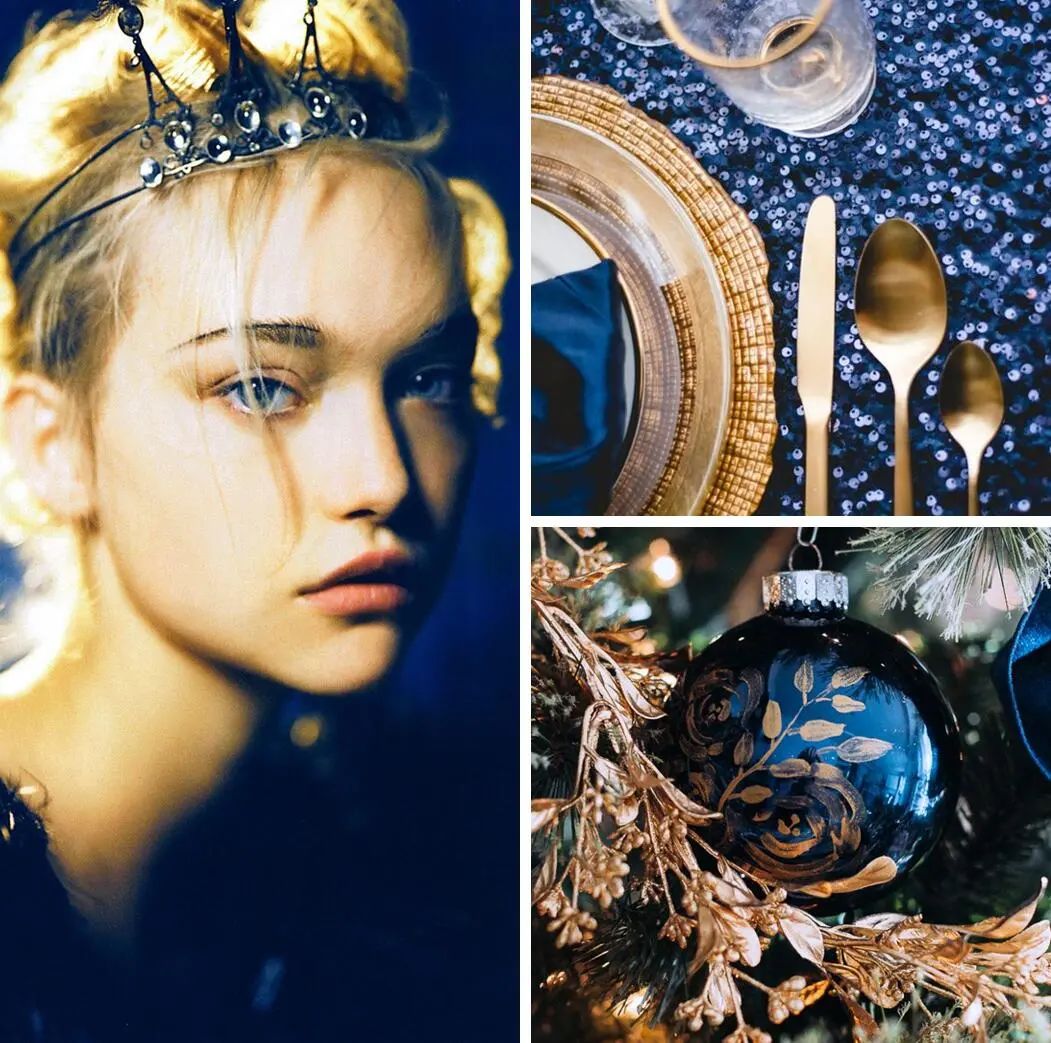 Navy blue and gold meet in this bedroom, where the gorgeous cool colors collide with the warm colors of passion and luxury to create a strong sense of drama. Beyond that, several different whites open up the space, like a Rubik's cube that is solved, making it open and clear. Several French antique chairs were also reupholstered in navy blue to blend into this ultra-modern space.