Crystal rose color, romantic encounter, nostalgic gentle mood
Crystal rose color, romantic encounter, nostalgic gentle mood
You walked past me, and it so happened that the wind blew the petals in the sky. Since then, a pink shadow has lived in my heart. The romance that I fell in love with at first sight became more and more gentle under the polishing of time.
A long flowering period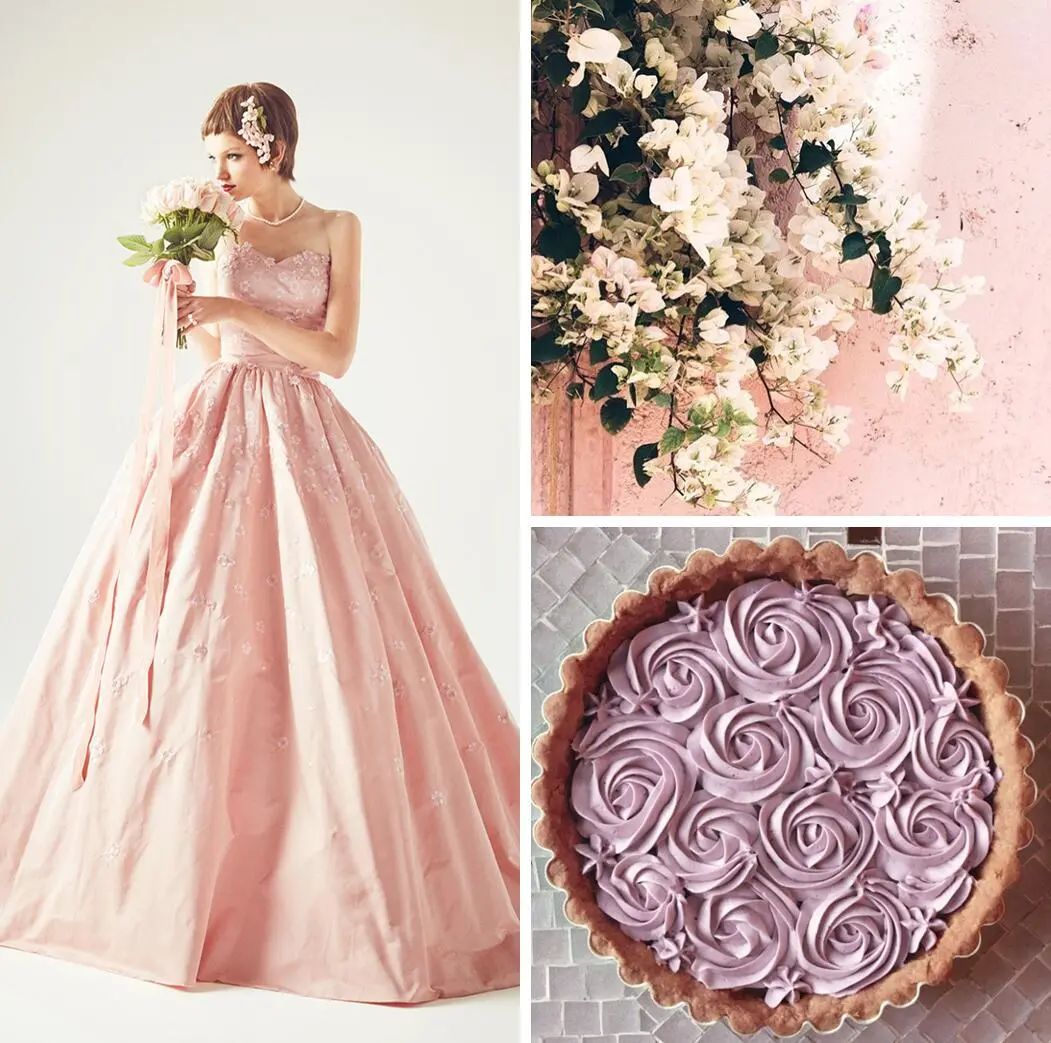 The wide open space provides an excellent design foundation for this girls' room. The crystal rose-colored walls with a large floral backdrop are feminine enough to grow up with your child and extend the life of the room. The taupe carpet serves as a functional partition. The bedding is also chosen in a white and pink color scheme and is also embellished with two soft lavender cushion bags for a richer layer. The open bookshelf in the corner fits perfectly with the wall and blends in. Birdcage shape hanging chair is exquisite and childlike.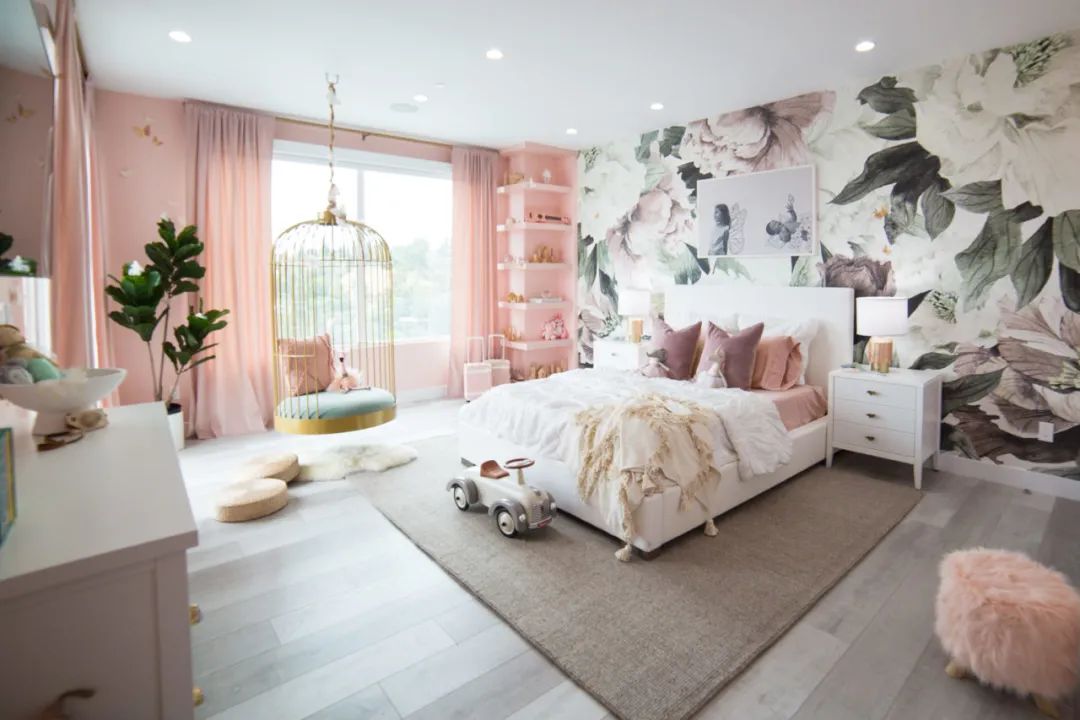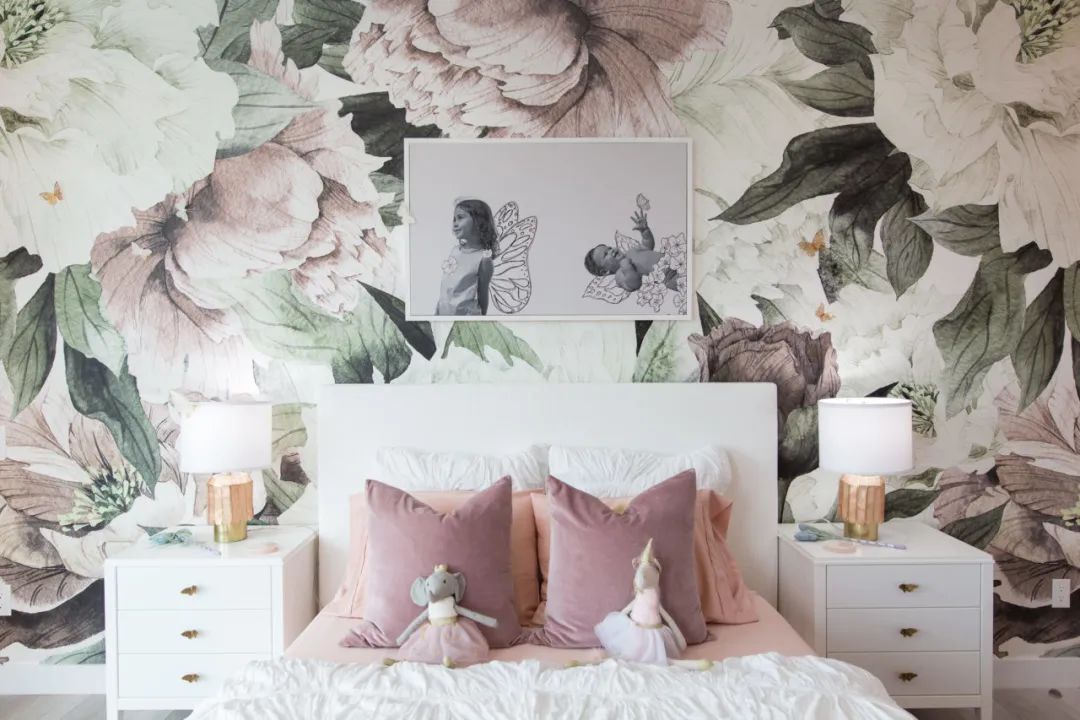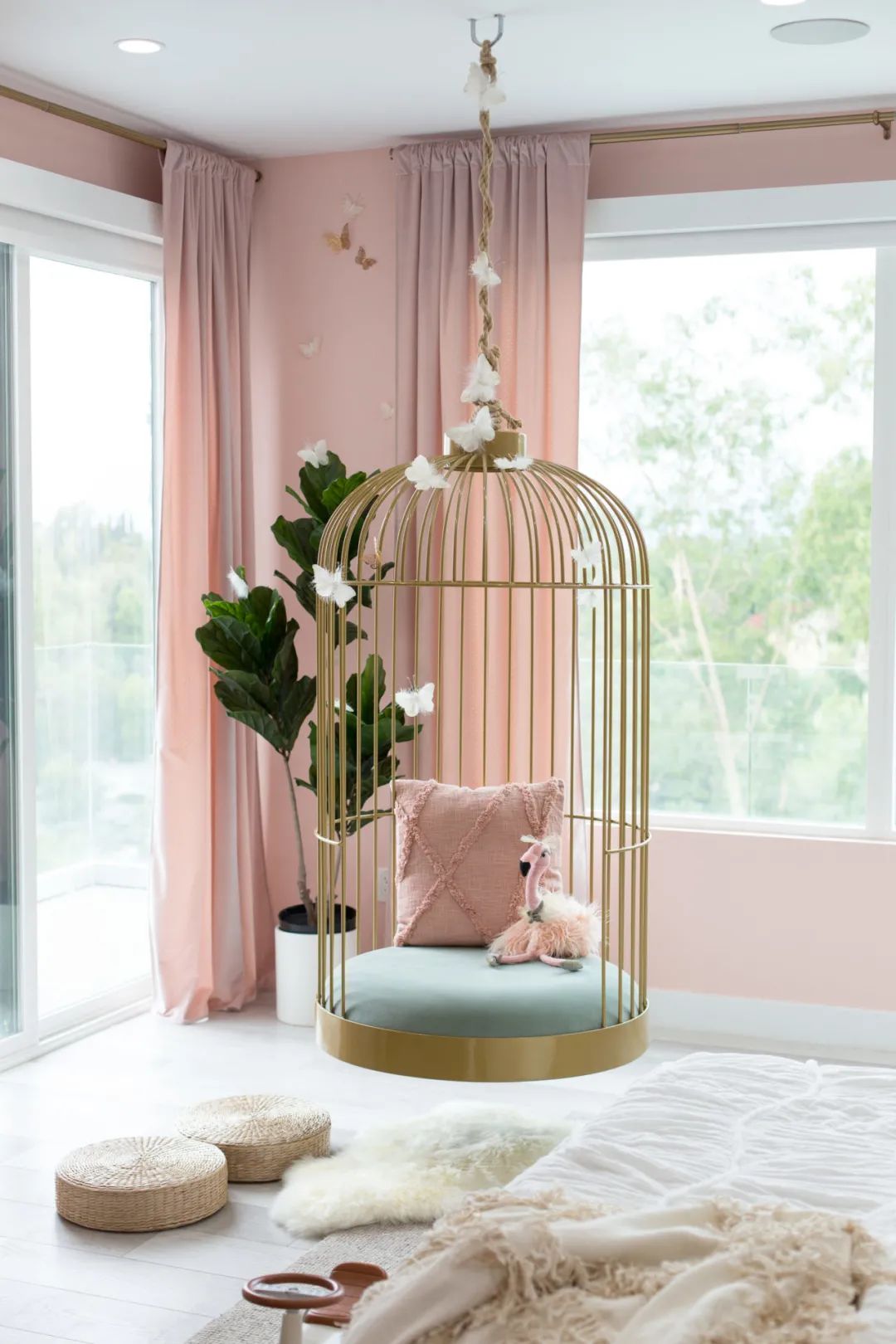 Flower room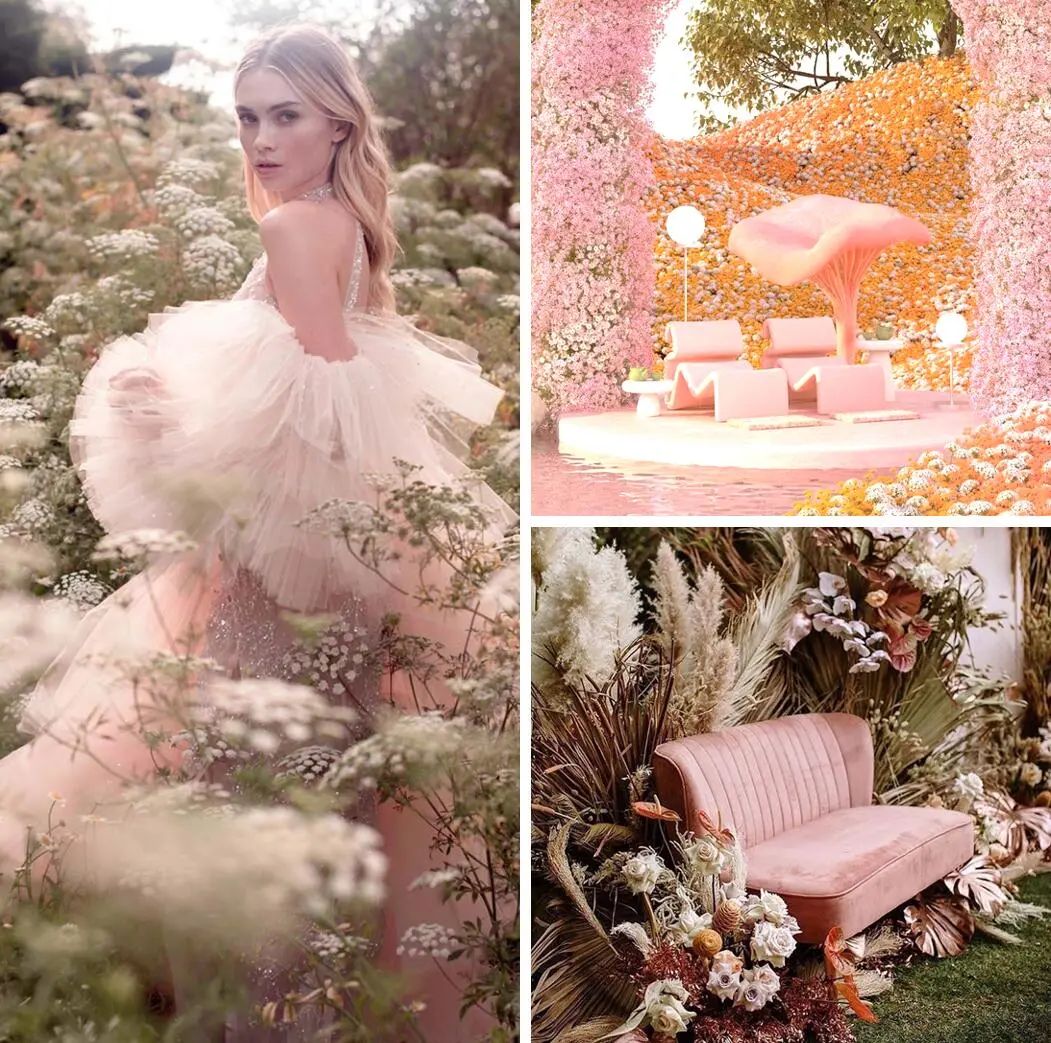 The House of Hackney Artemis wallpaper covers the space from wall to ceiling with a beautiful floral crawl and a warm, soft pink base that makes this wallpaper suitable for any setting. Incorporating psychedelic florals inspired by the William Morris collection, this wallpaper will add a touch of decadence to eclectic home interiors. The hay-colored painted slats that separate the wallpaper into panels serve both decorative and optical functions: the room is exceptionally large and lacks a clear focal point, so separating the wall planes will bring the space together. Brightly colored sofas and contrasting cushions, as well as unique decorative items, liven up the room.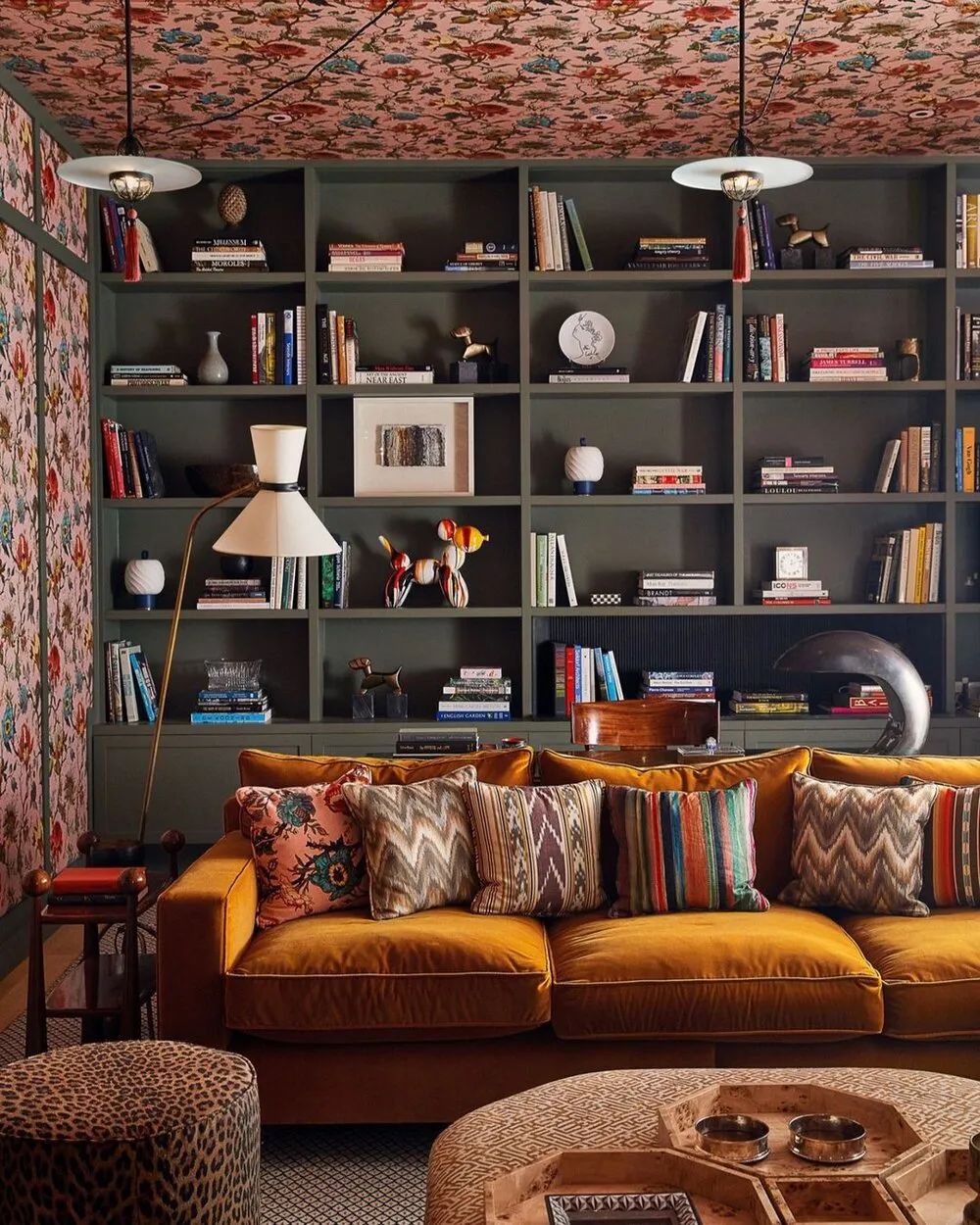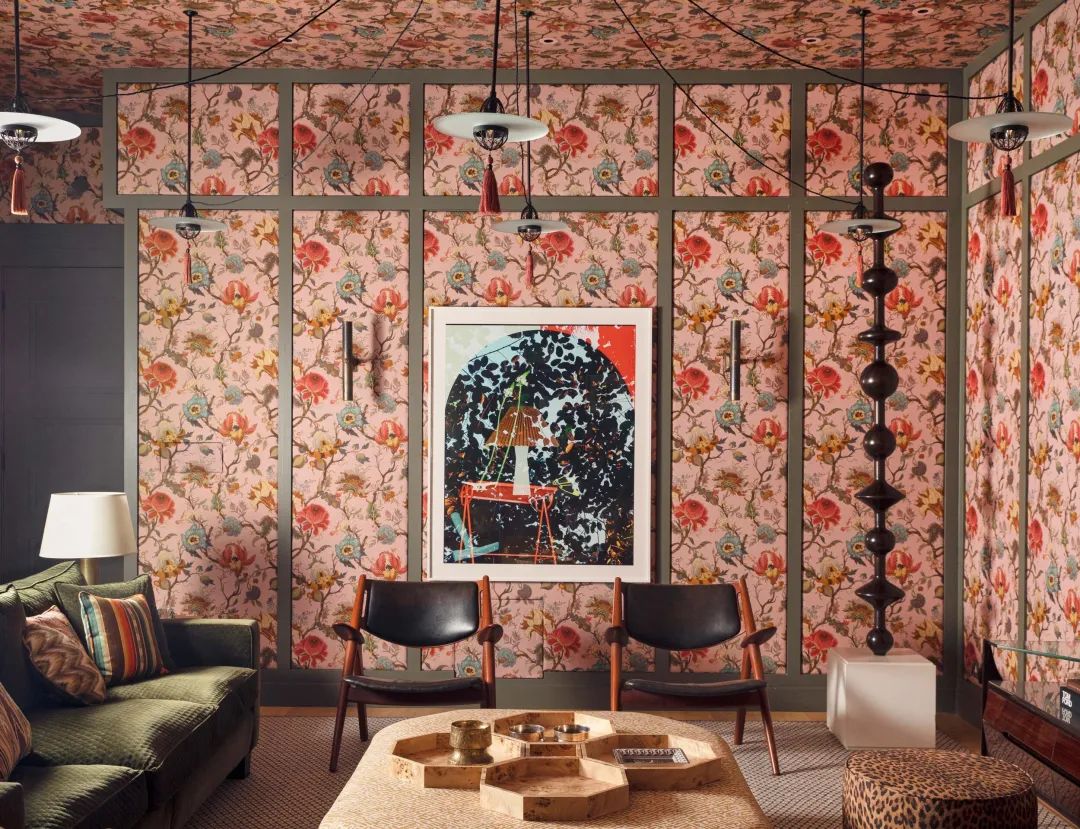 Soft and sensual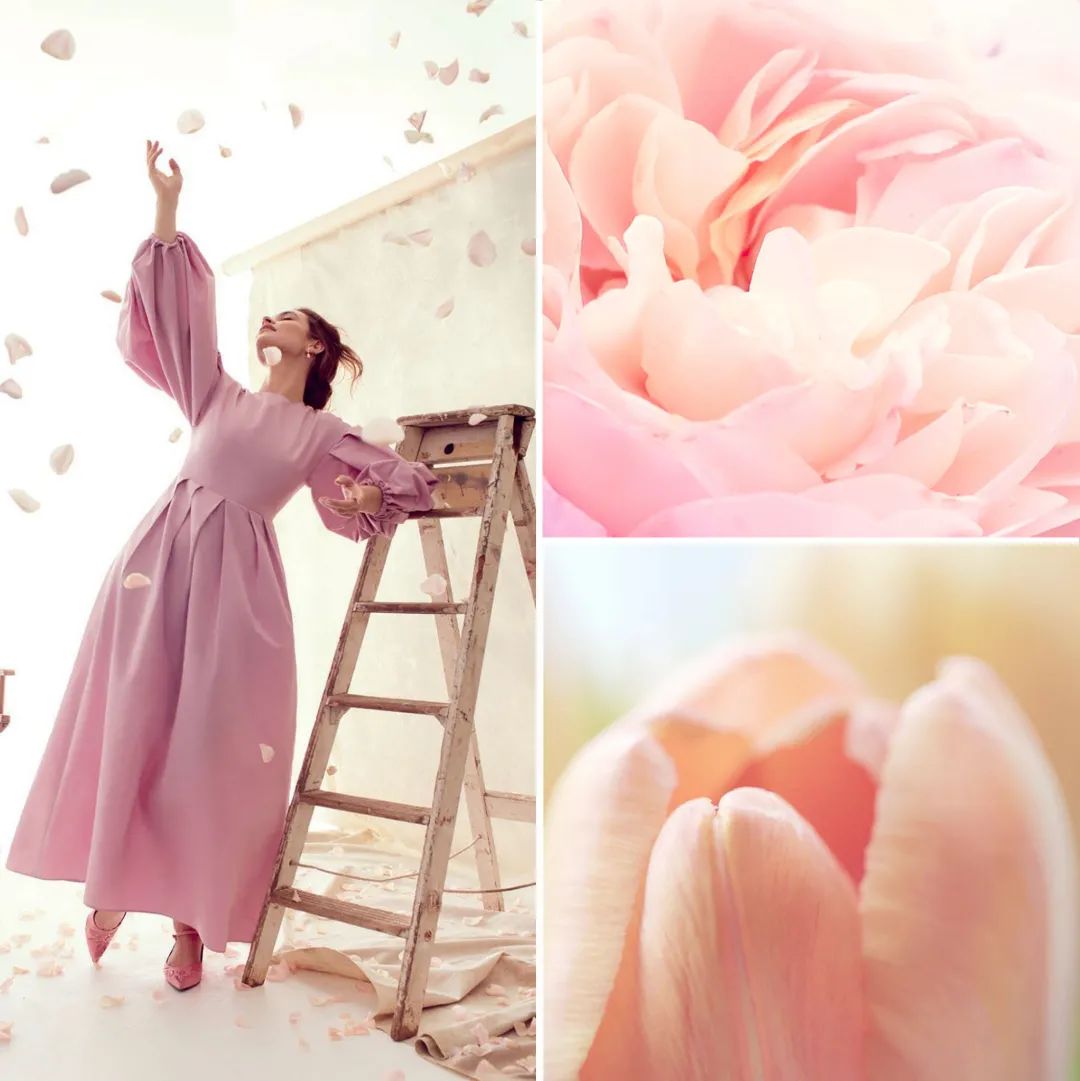 The soft pink and green color combination shows the gentleness of spring. The crystal rose-colored walls and gray rose-colored curtains are light and lustrous, soft and feminine. Thomas Grant's custom chandelier and birds wallpaper create a vibrant yet classic ambiance.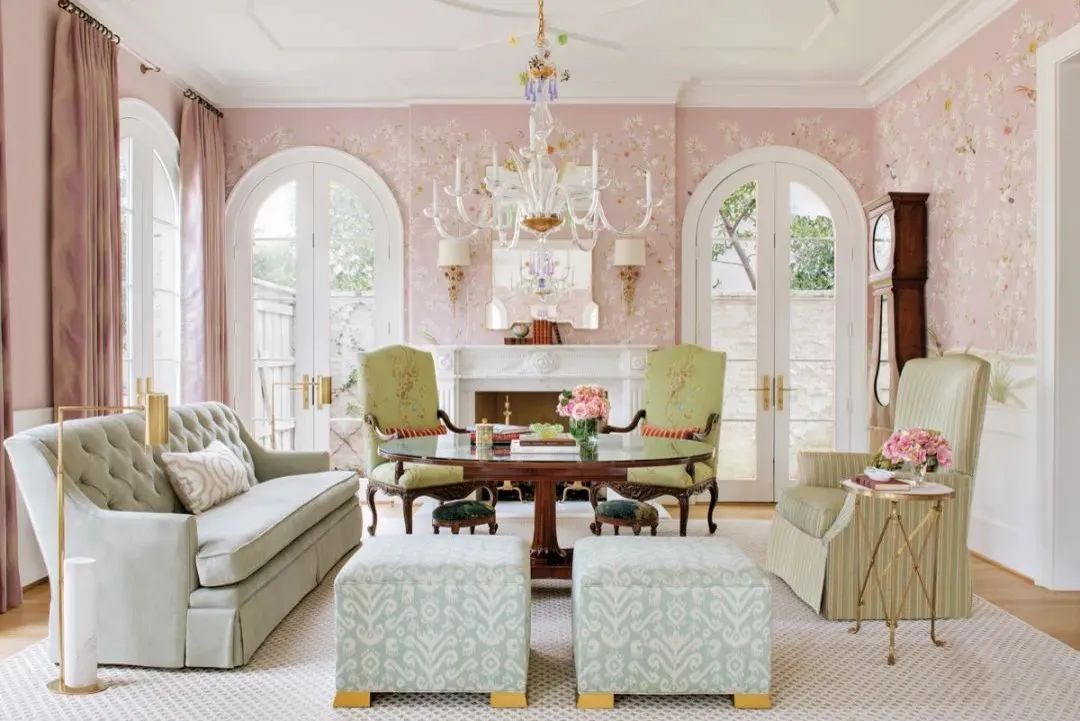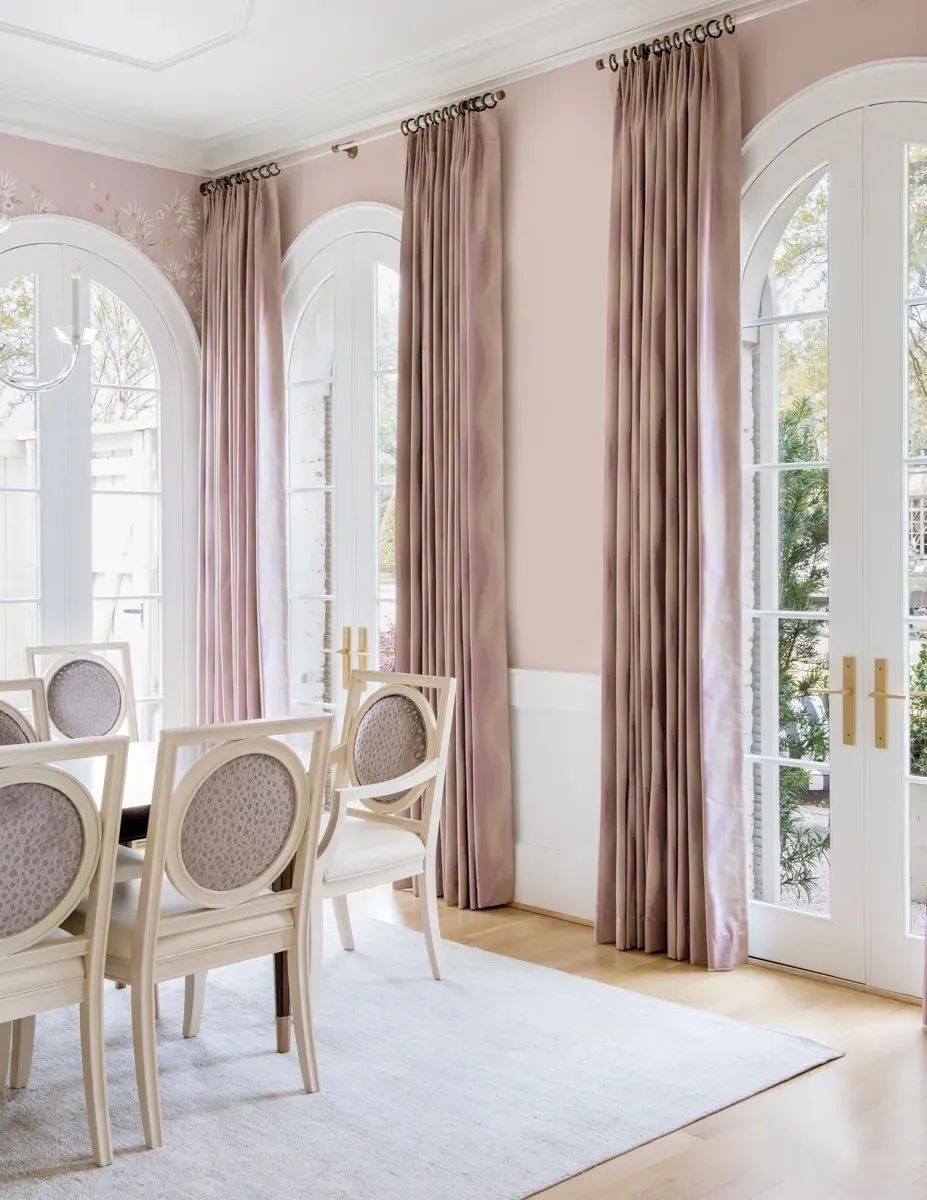 Soft sea breeze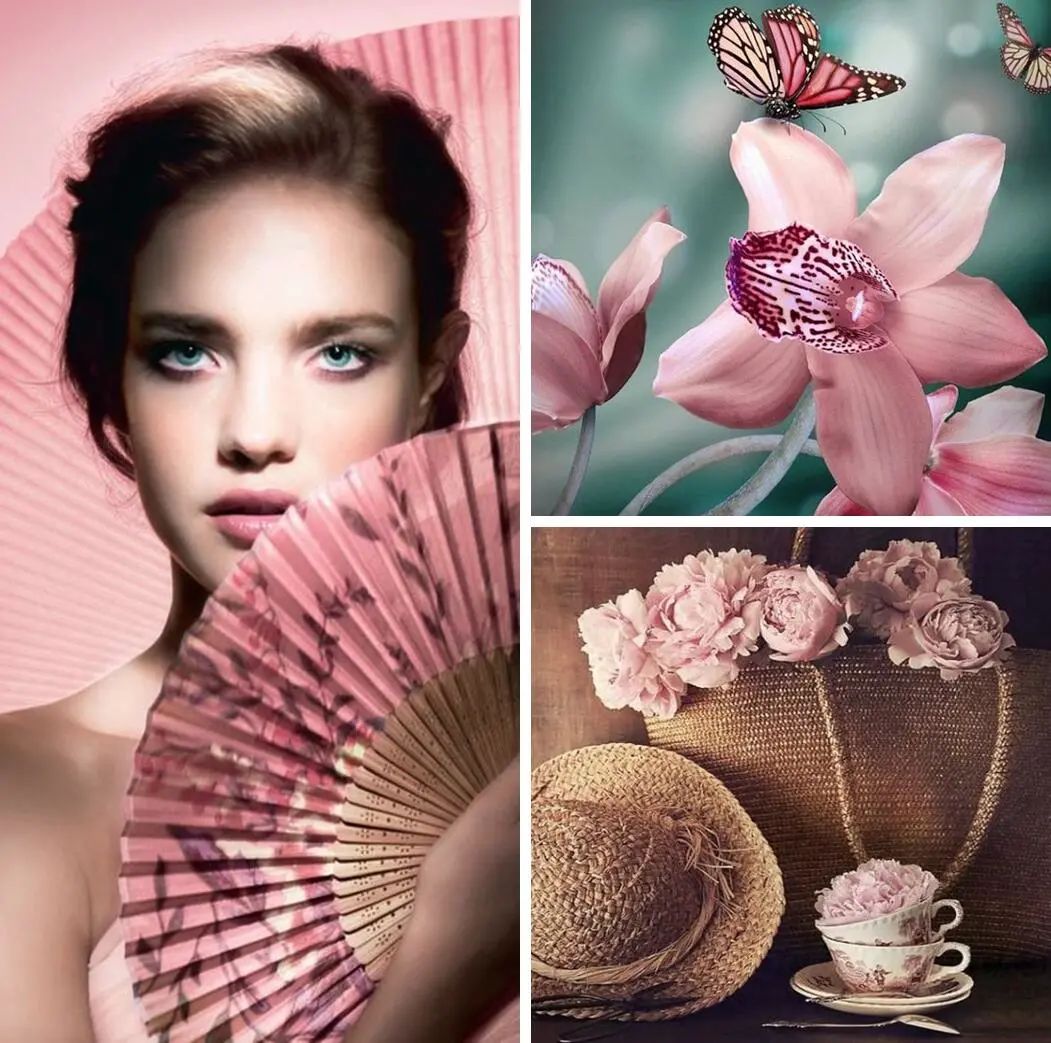 Pastels are still a classic choice for a girl's bedroom, and if you're not so sure, choose something understated with a slightly neutral feel; it will keep your bedroom sweet while not feeling rebellious. The pale pink matte walls, rattan four-poster bed, and chairs create a raspy, soft atmosphere in this bedroom, like a giant spreading petal, with no extra furniture, which makes the space look more minimalist, bright, and airy.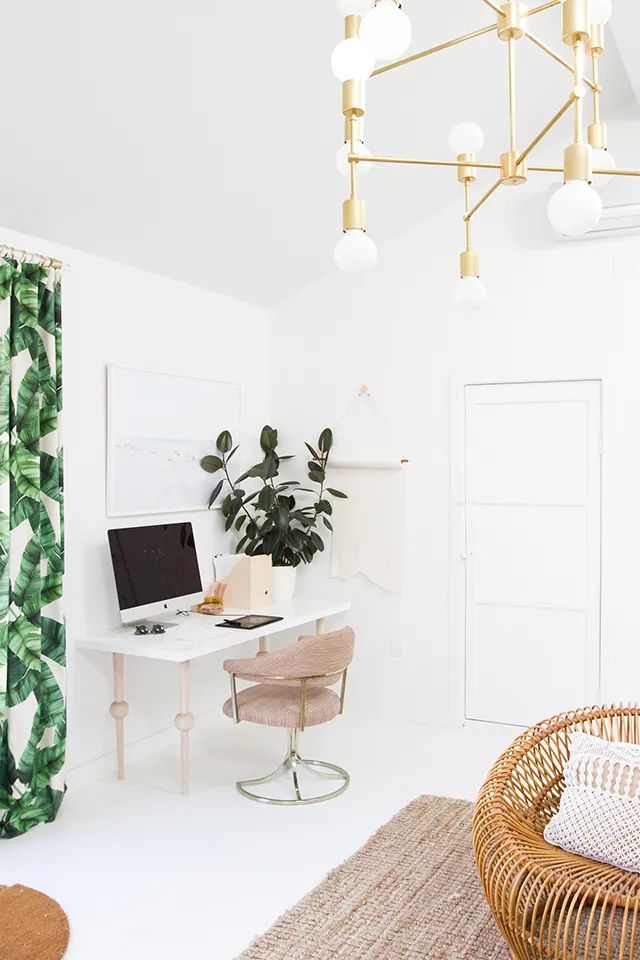 Fresh and elegant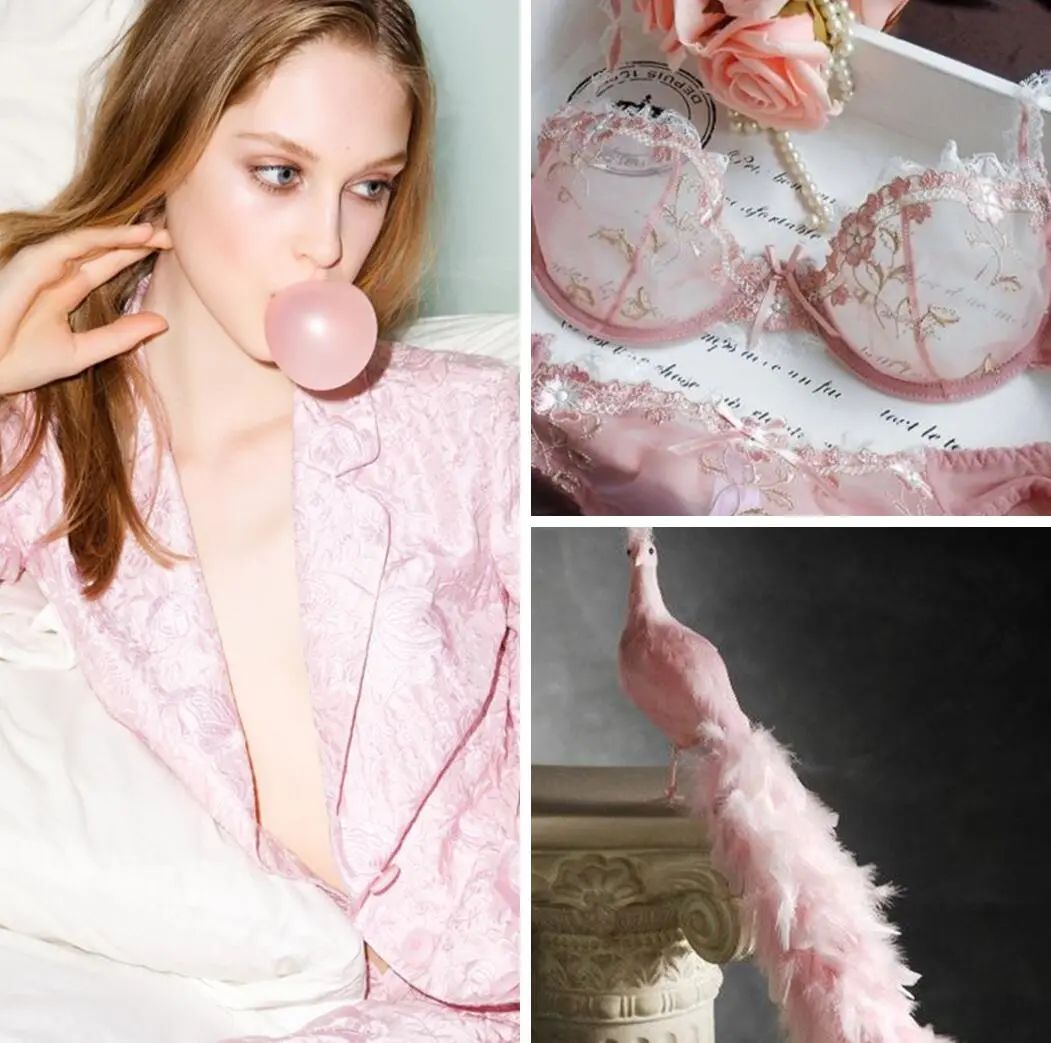 In this case, the Moroccan wallpaper with a large black and white pattern is a highlight, an exclusive collaboration between Lulu & Georgia. In addition to a large dose of crystal rose on the sofa, green feldspar colored curtains, and lots of greenery, the designer also used neutral tones. Examples include the leather sling chair from the West Elm x Commune collaboration, the vintage Albini round rattan chair, and the Safavieh hand-woven natural jute rug.