Classical Pompeii red, elegant color scheme, interpretation of urban ten thousand kinds of style
Classical Pompeii red, elegant color scheme, interpretation of urban ten thousand kinds of style
Pompeii red, a more intensely red than Chinese red, which takes its name from the ancient city of Pompeii, is still very popular today. It is slightly dark but steals a deep sexy, with a light but heavy gesture into the modern home world.
Burning flame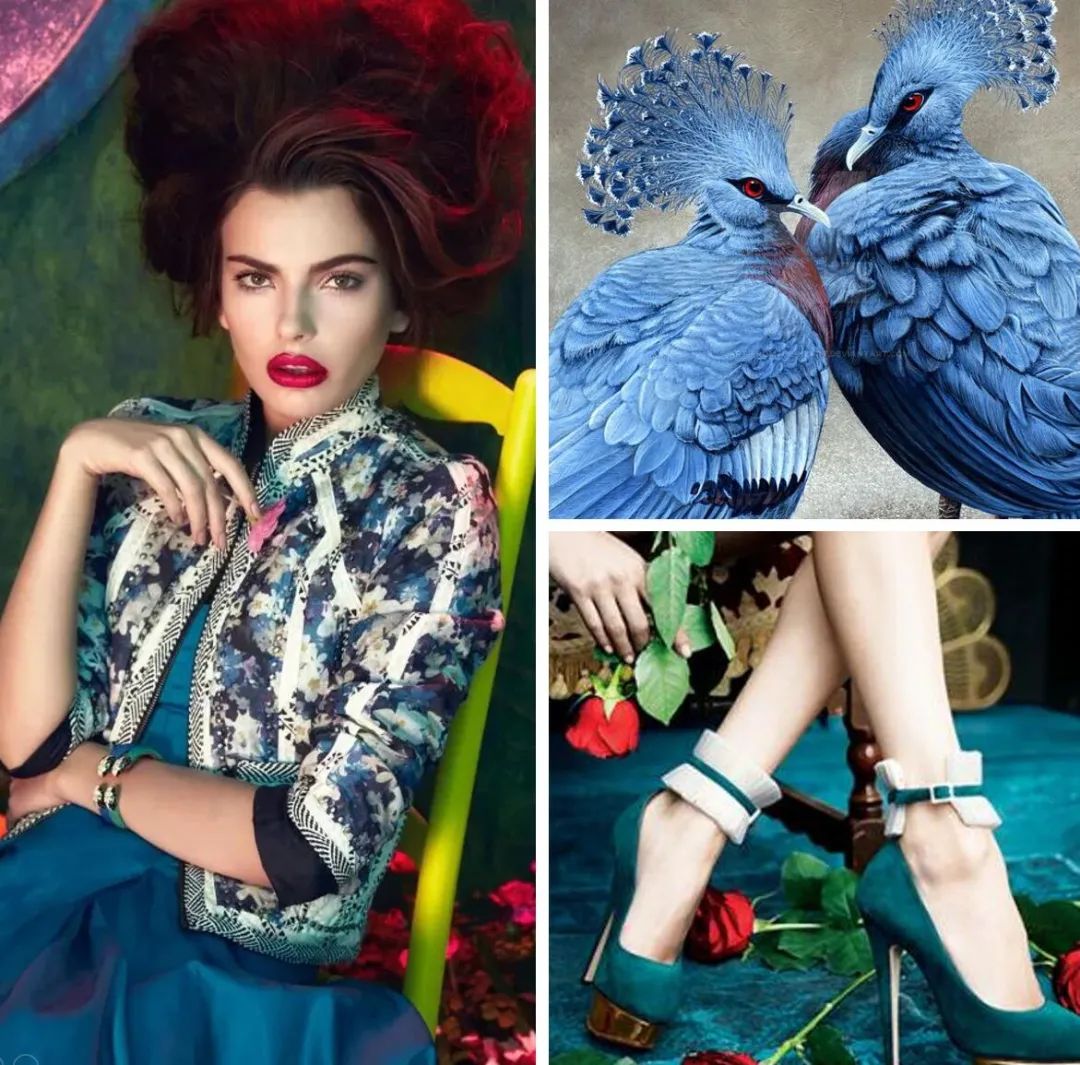 Classical style single chair and exquisite fireplace will dress the space more dignified, retro Pompeii red background eye-catching, with the peacock blue bring the elegance, yellow cream color accents, the whole space how an elegant and noble.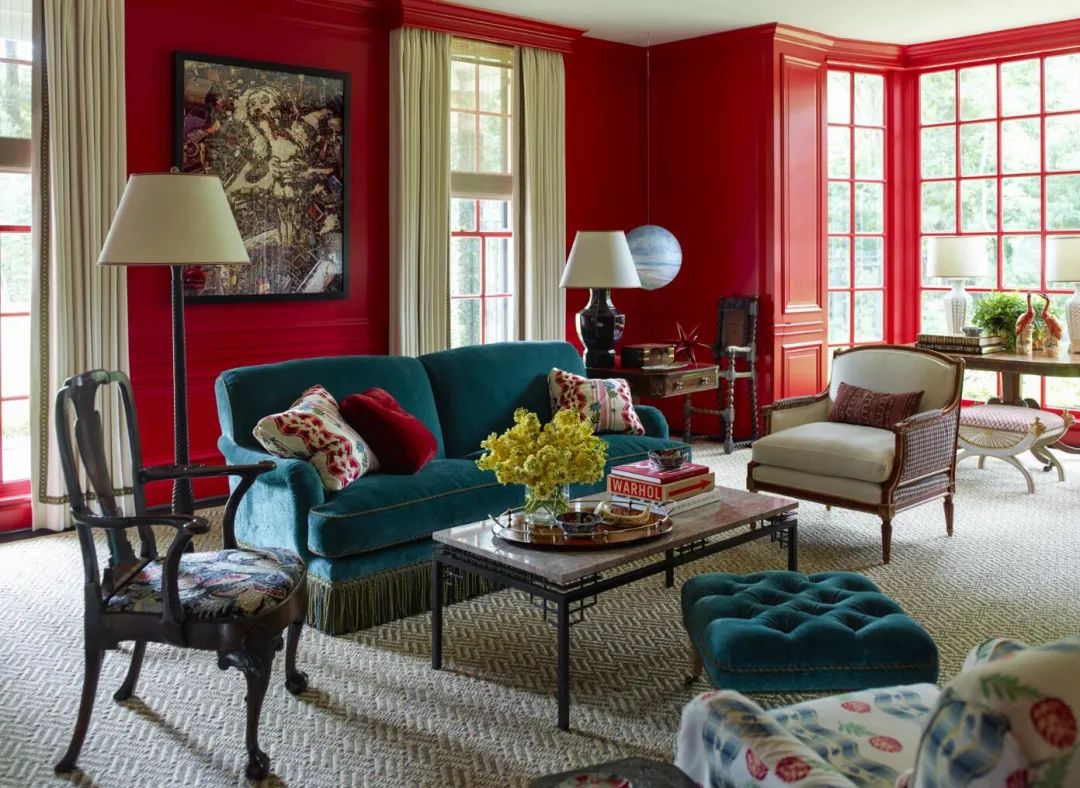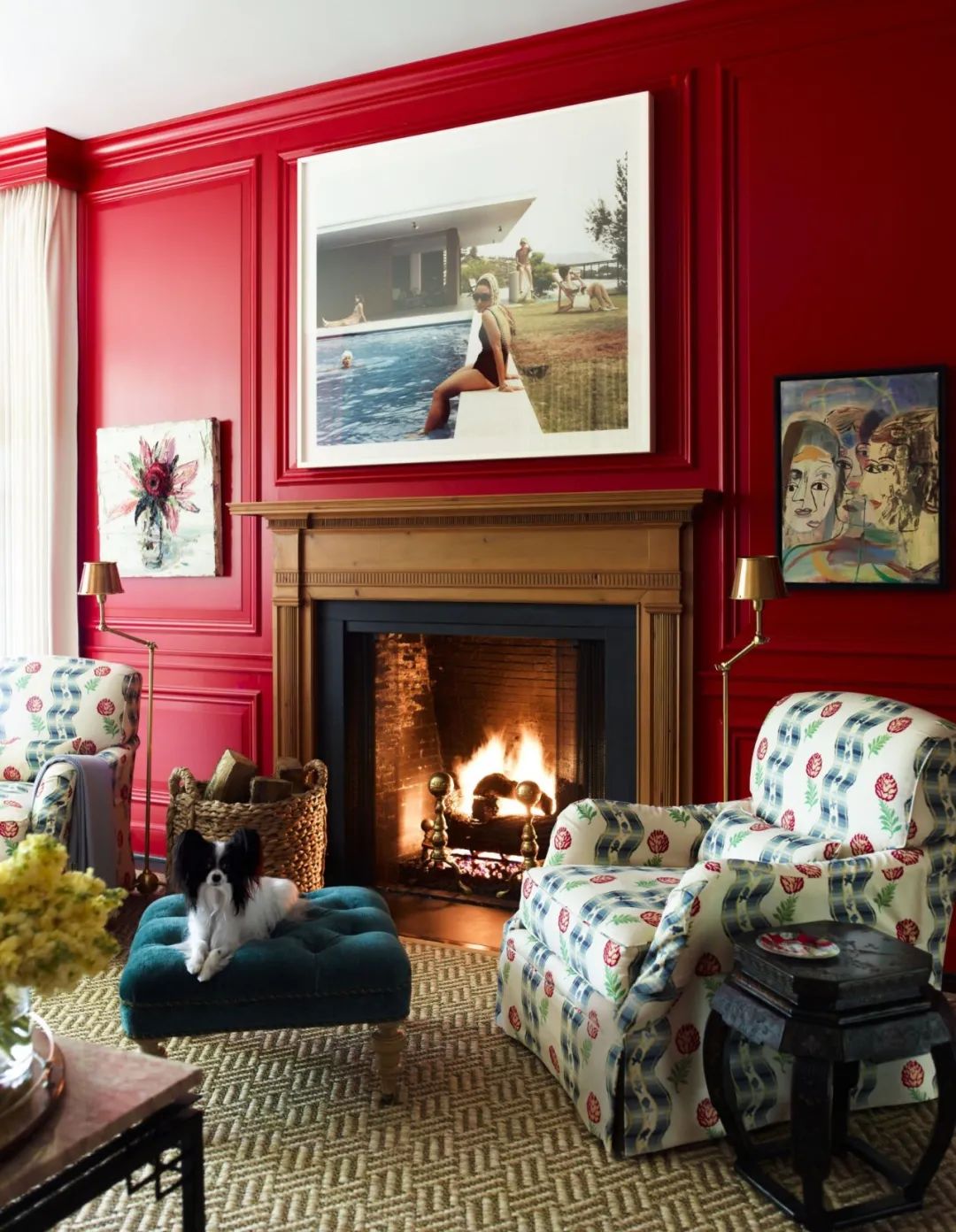 Glamorous metal
Kitchens are like powder rooms, they're small in space but big in style. If you want to make your kitchen a place where people are happy to stay for a long time, then try this bold decor. Pompeii red matte lacquer cabinets with dark taupe accented wallpaper, paired with marble splashbacks in Marsala wine red and metal accessories create a sexy and aristocratic space. Paired with classical furniture, it also gives a deep cultural reading.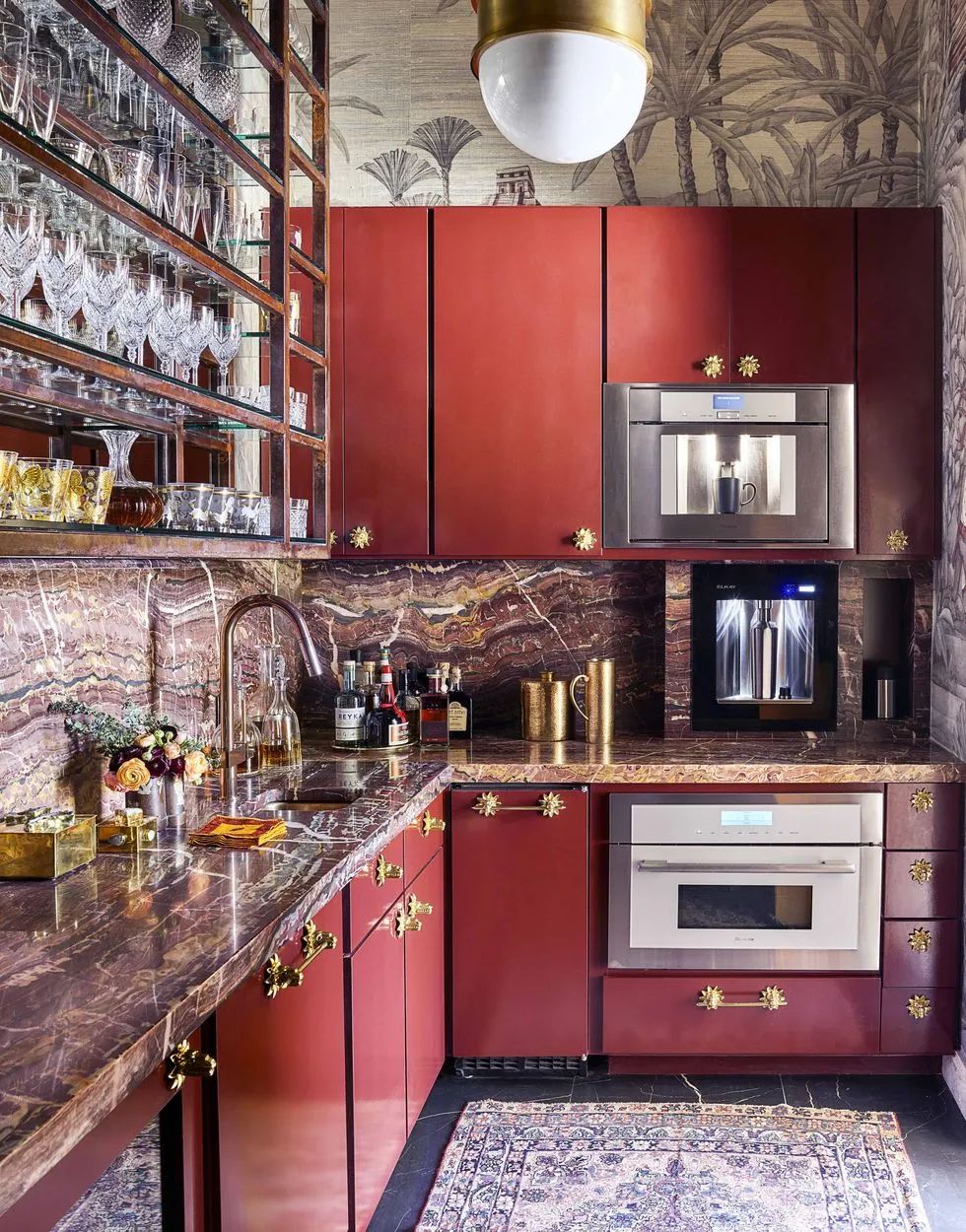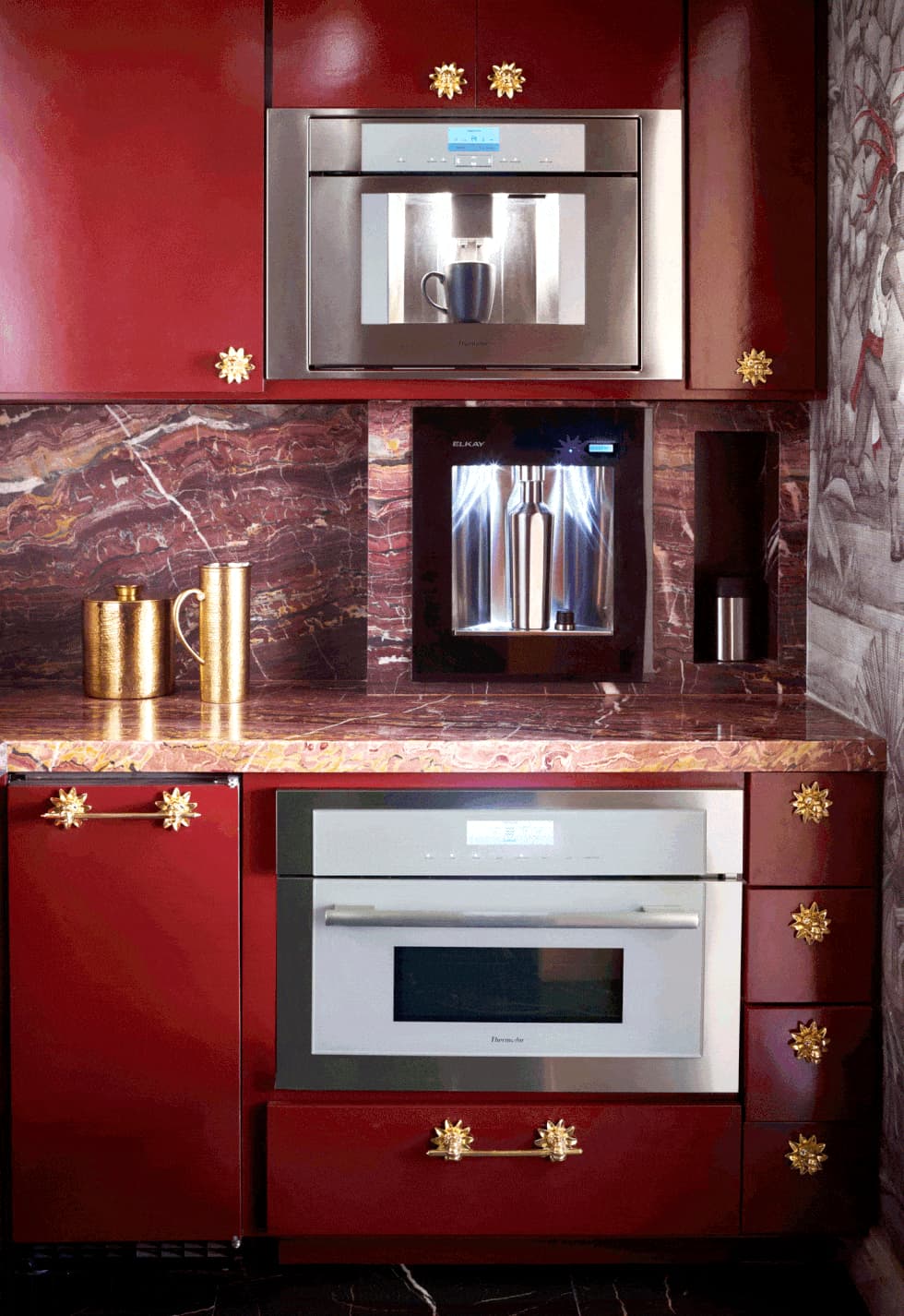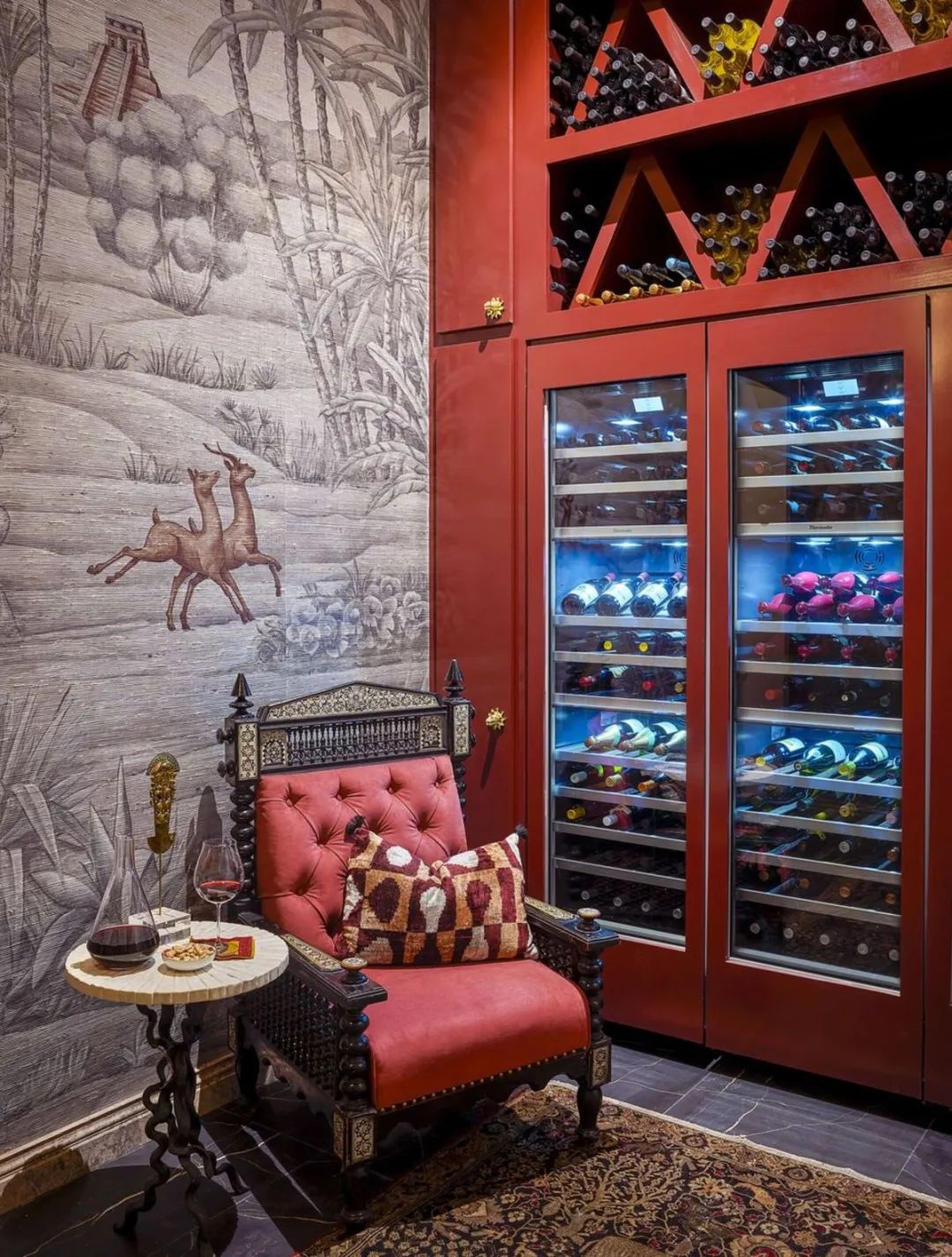 Splashes of the three primary colors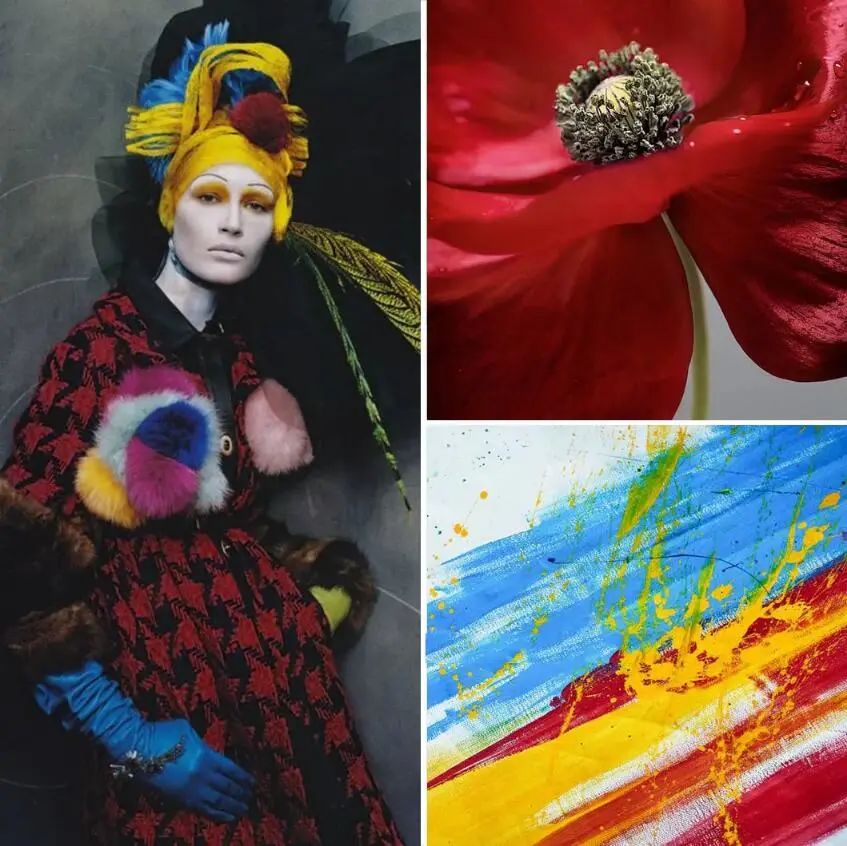 When red becomes the main theme of a room, a sense of warmth and brightness permeates the home. The dark shade of Pompeii red is in line with this year's warm and saturated trend, giving people a sense of warmth and security. Beautiful yellow and blue inject more vitality into the space. The bronze curtains not only have a blackout effect but also serve as a functional partition.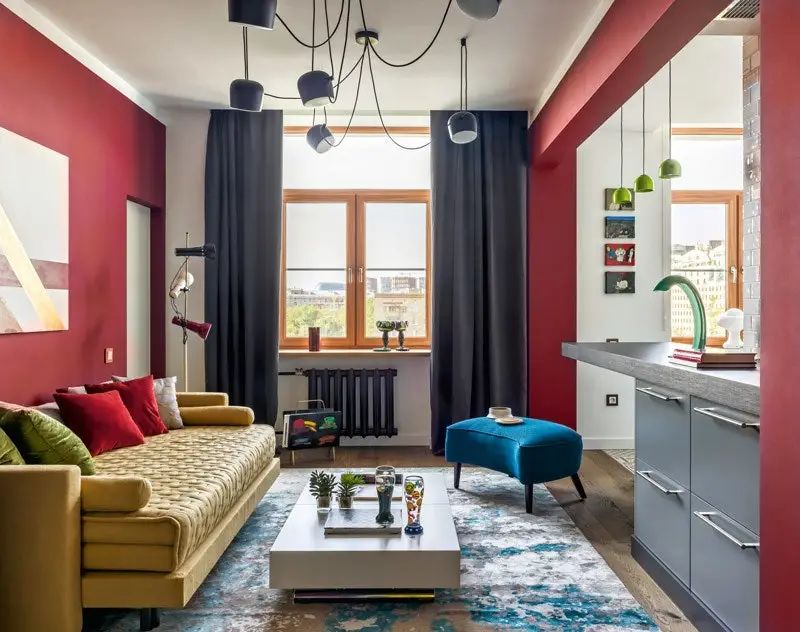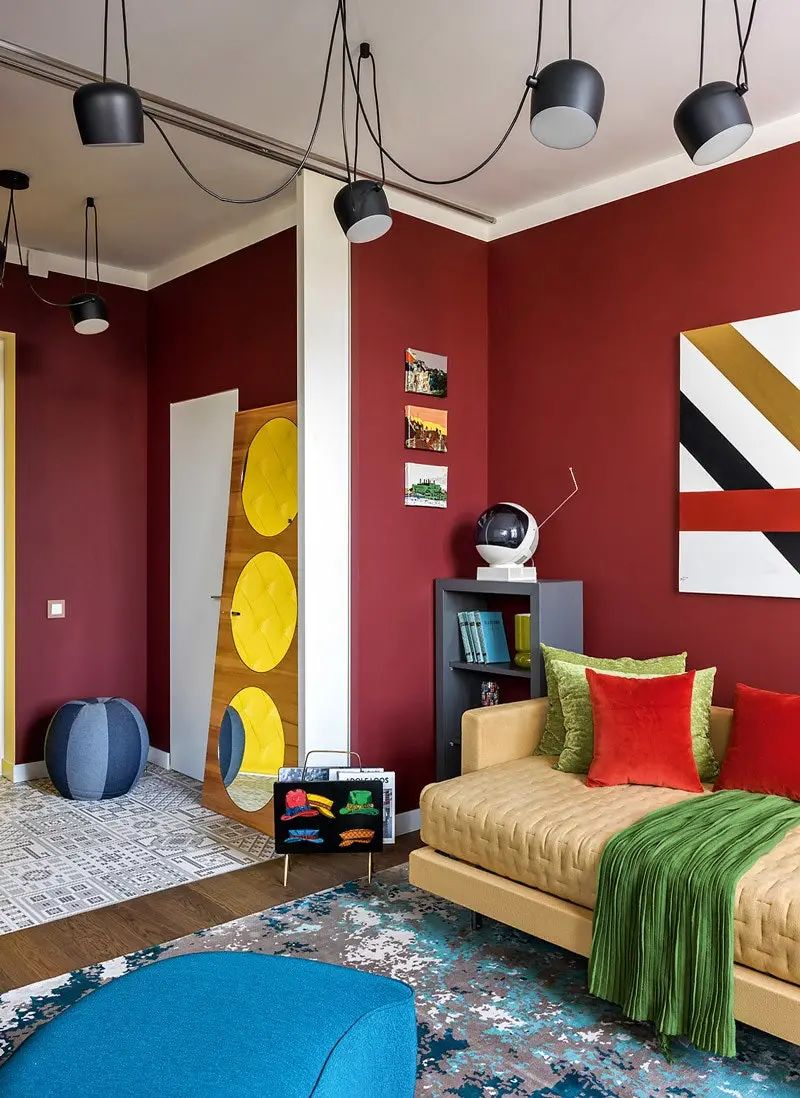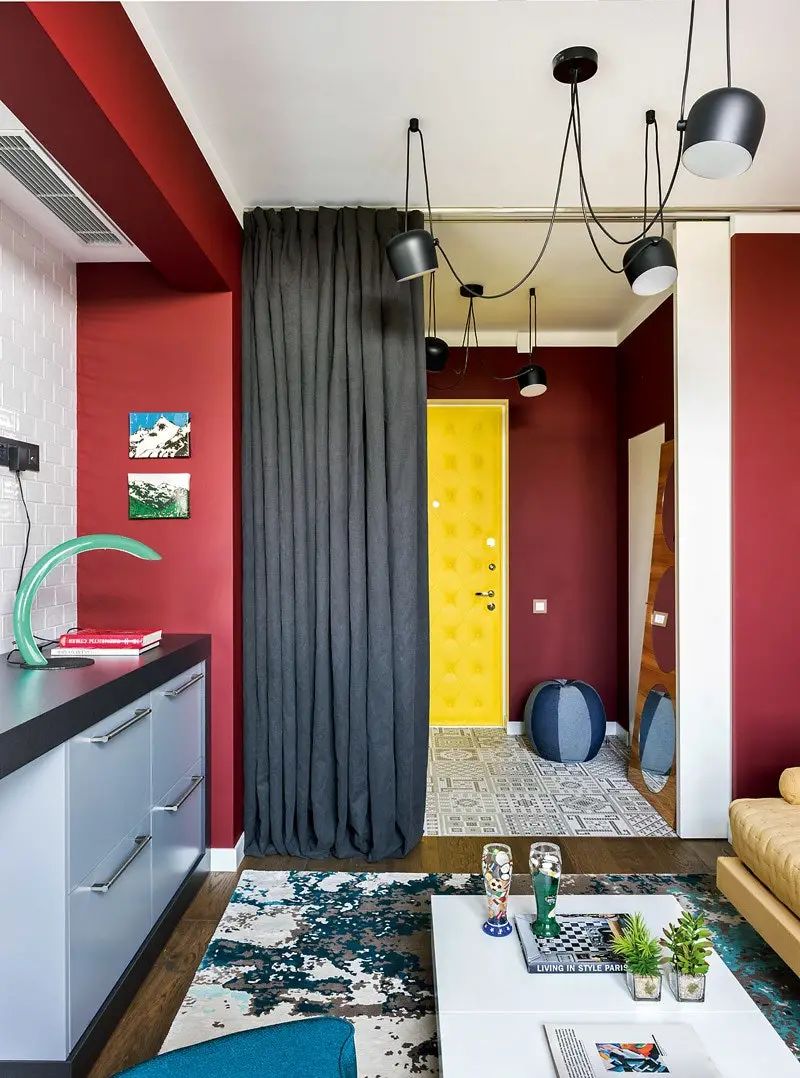 Country Rustic
Pompeii red is paired with sunny wood accessories and curtains, which gives this bedroom a warm look. Playful and colorful prints and tribal-style wicker round decorations give the place a strong country garden feel, while the clash of red and green bursts with the charm of classic decor.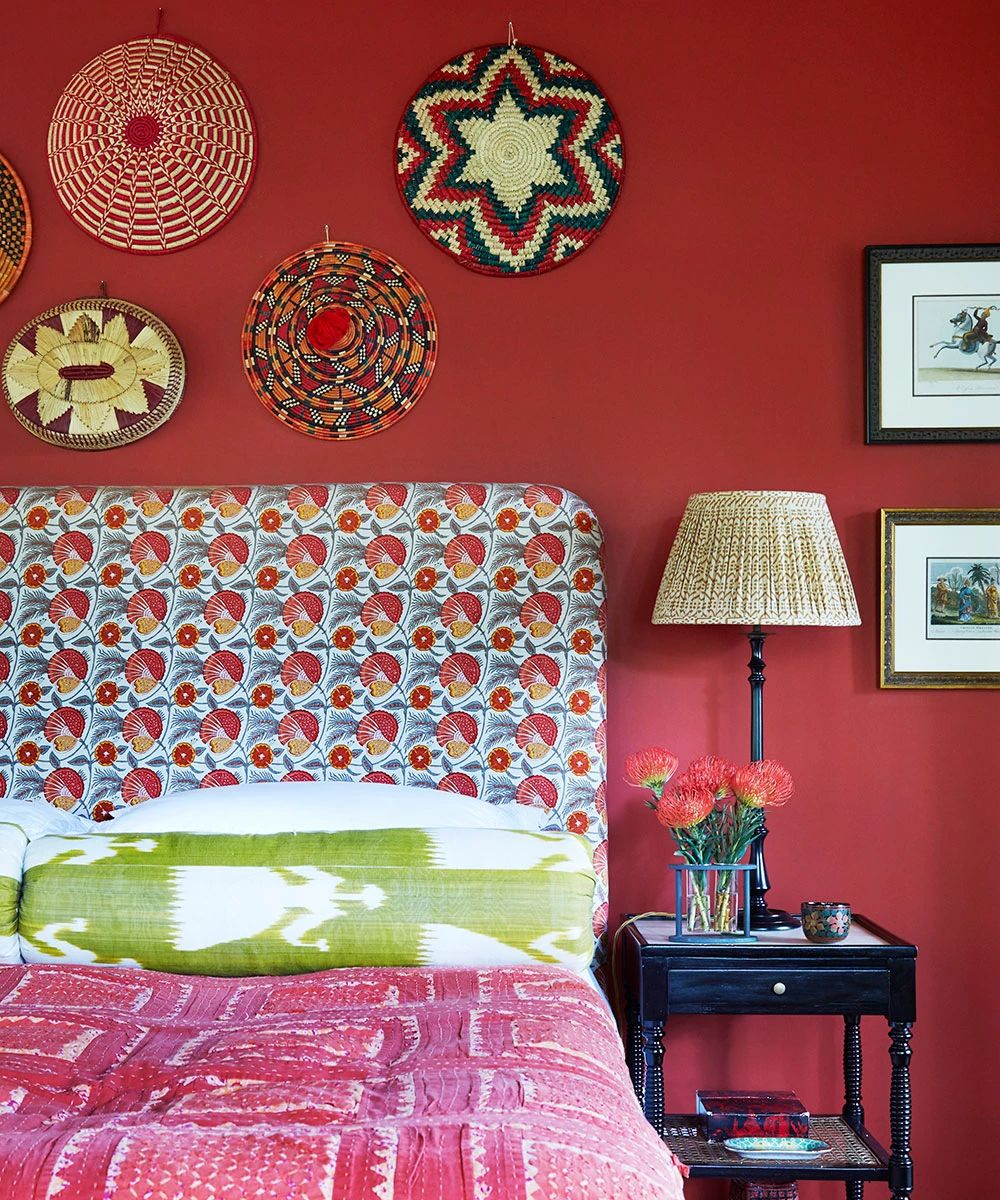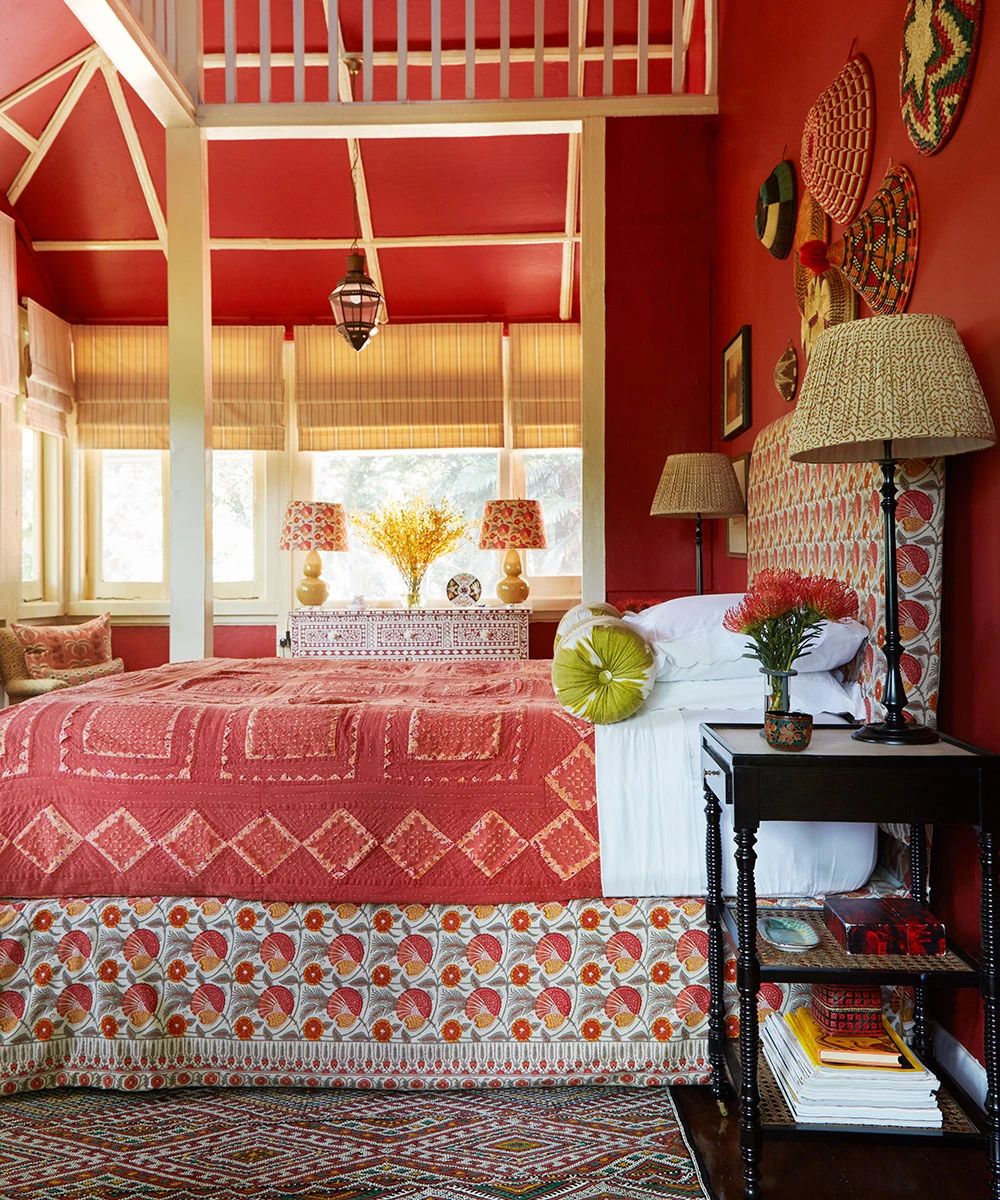 Minimalist colors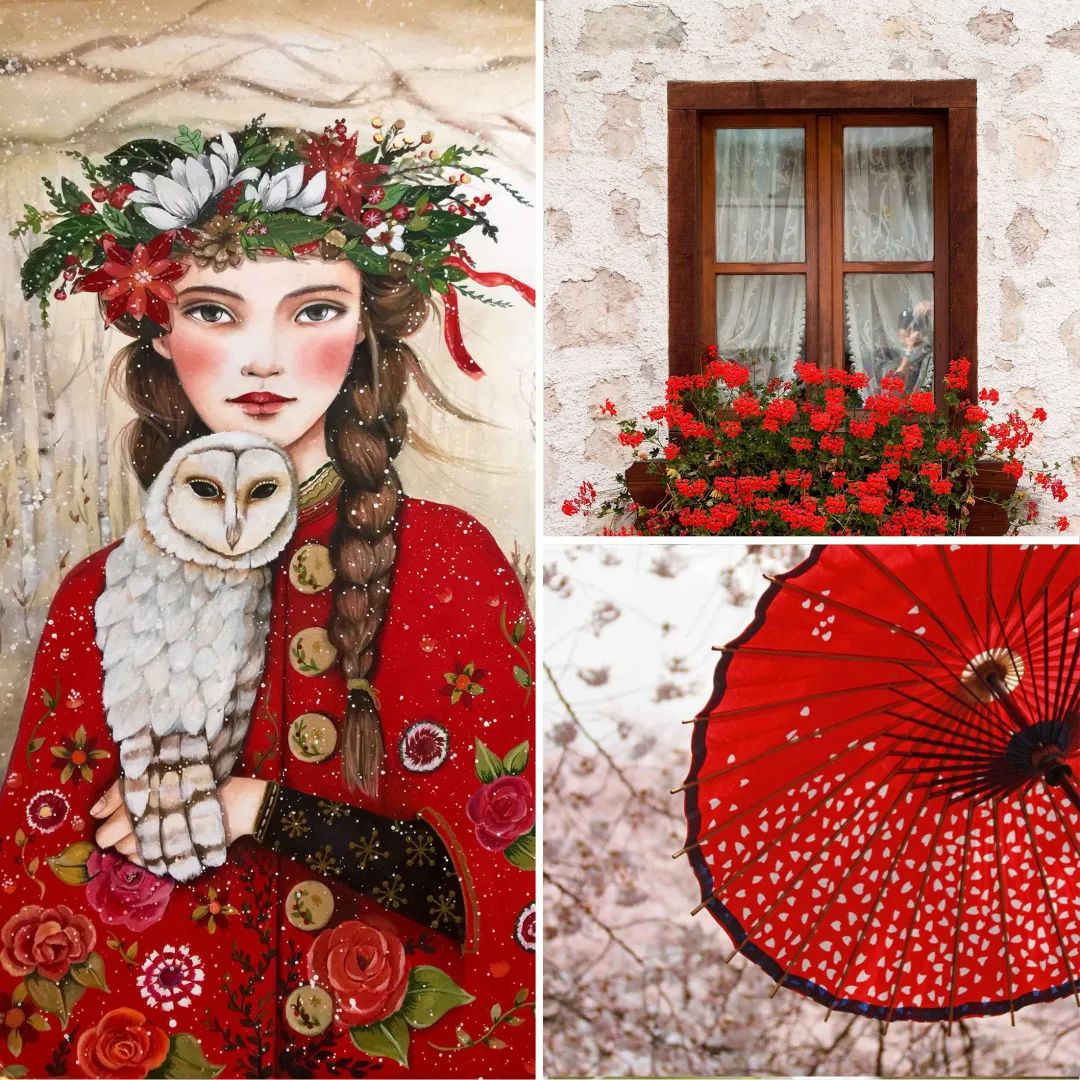 Using white to dilute and soften the killing power of bright colors is a simple but classic approach. In this living room, the red and white background looks harmonious and does not overwhelm or close off the feeling, and with red and green printed fabric, it is quite a summer romp.