Advanced gray + red, light up the passion of life, and let the love spread
Advanced gray + red, light up the passion of life, and let the love spread
Red, like the burning flame, the passionate heat stimulates the eyes and is most unforgettable. Using the combination of advanced gray + red to decorate the house space, the powerful visual tension and color expression will bring unexpected and stunning beauty.
01 The warmth of simplicity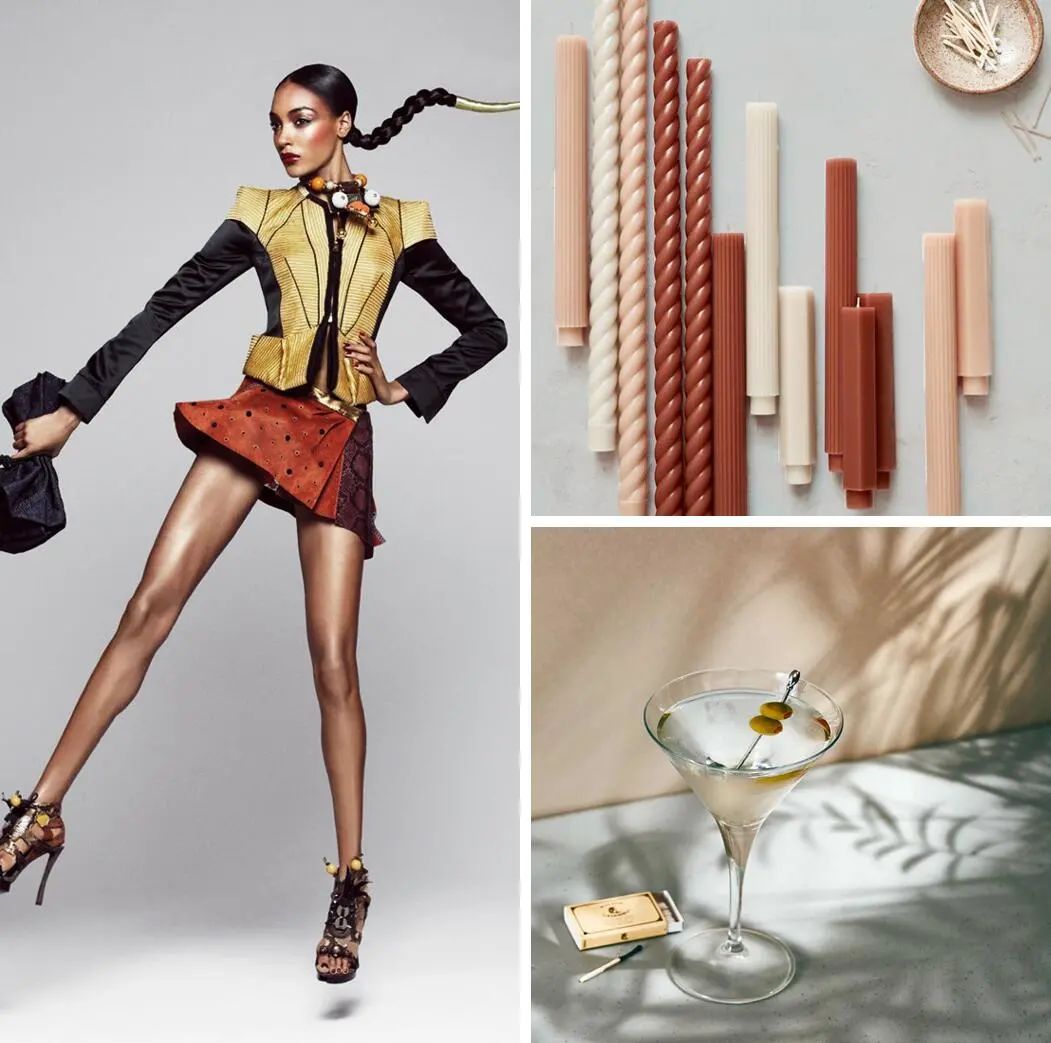 This is a minimalist apartment with a simple design paired with rich wood and warm colors that feel fulfilling and welcoming. The fog-colored walls are plain and light, with a sharp, modern look with black linear accents. The bookshelves between the TV cabinets are custom-made by the designer, and the natural grain of the wood with irregular design is chic and interesting, serving to divide the space. The geometric patterned carpet in Cuban sand is placed on a brick red fabric sofa decorated with yellow daffodil cylindrical cushions, forming a warm and harmonious space.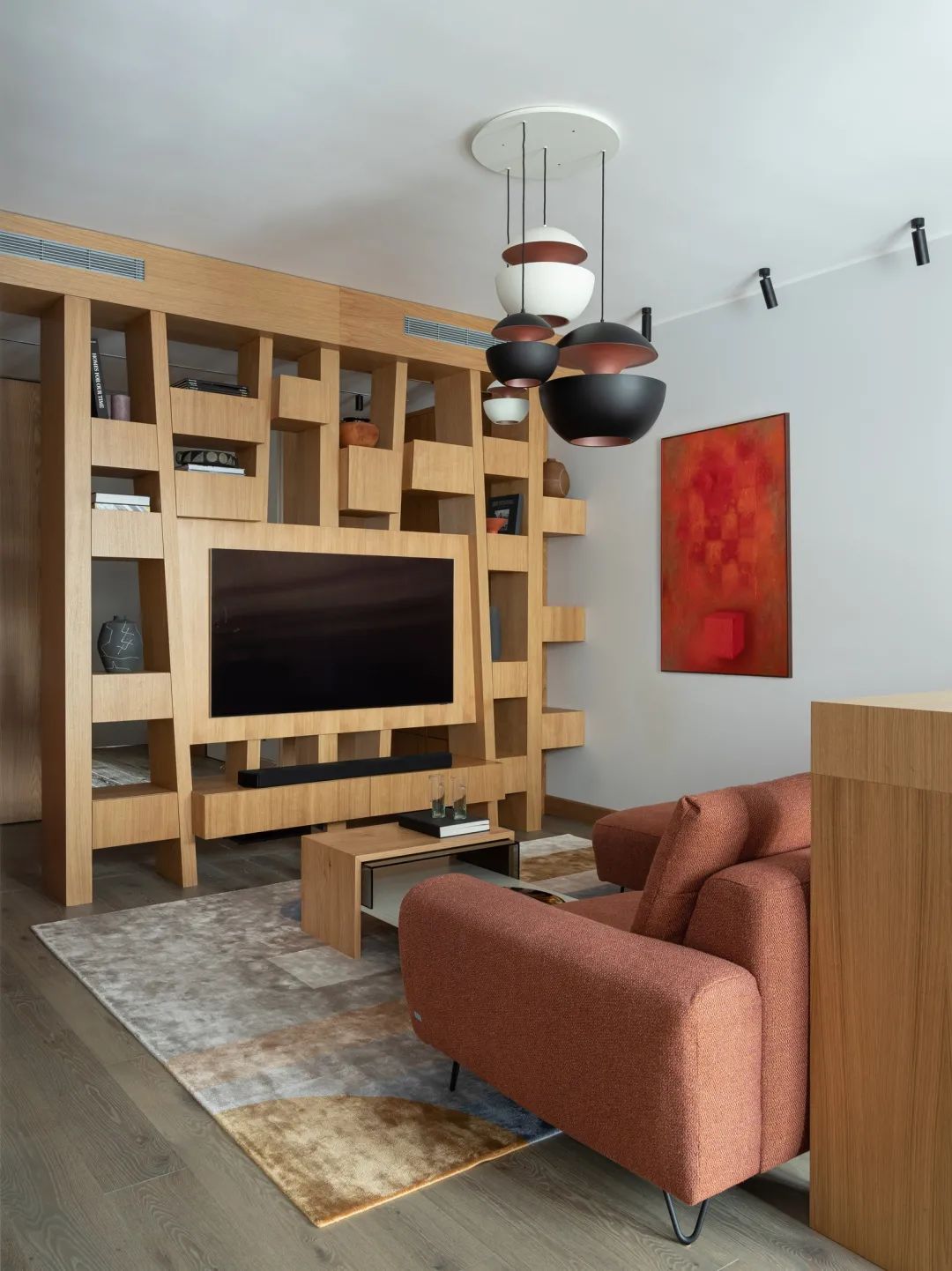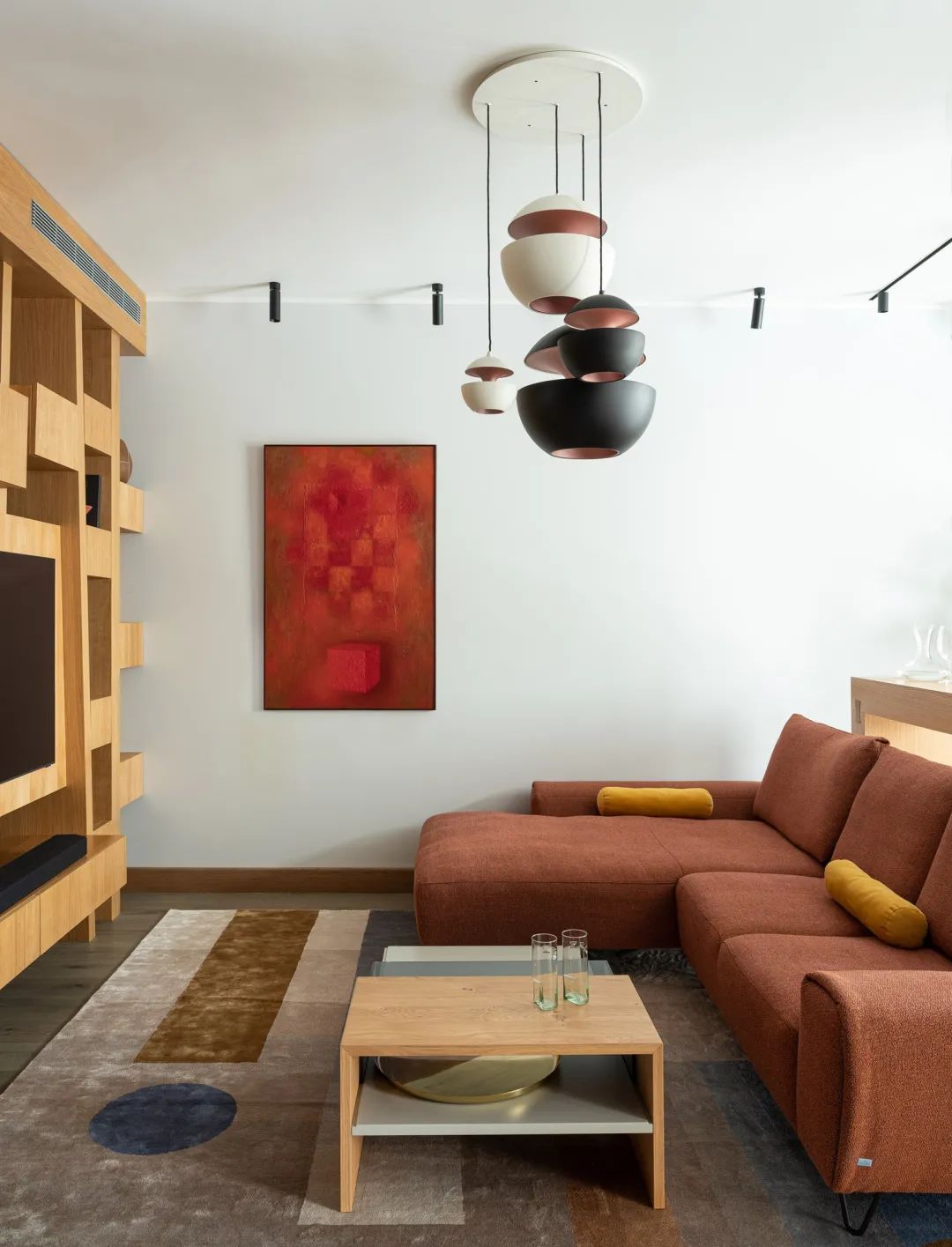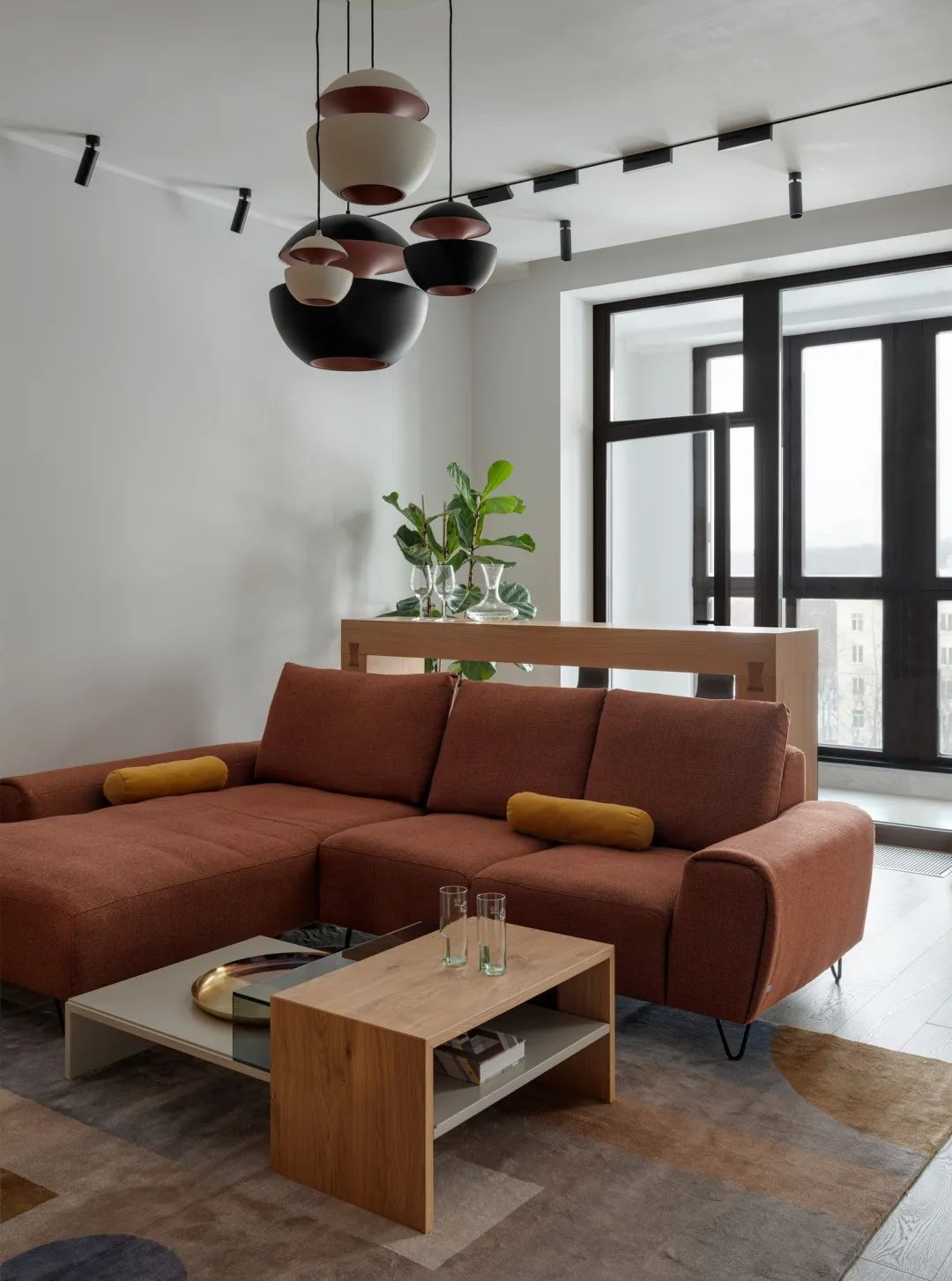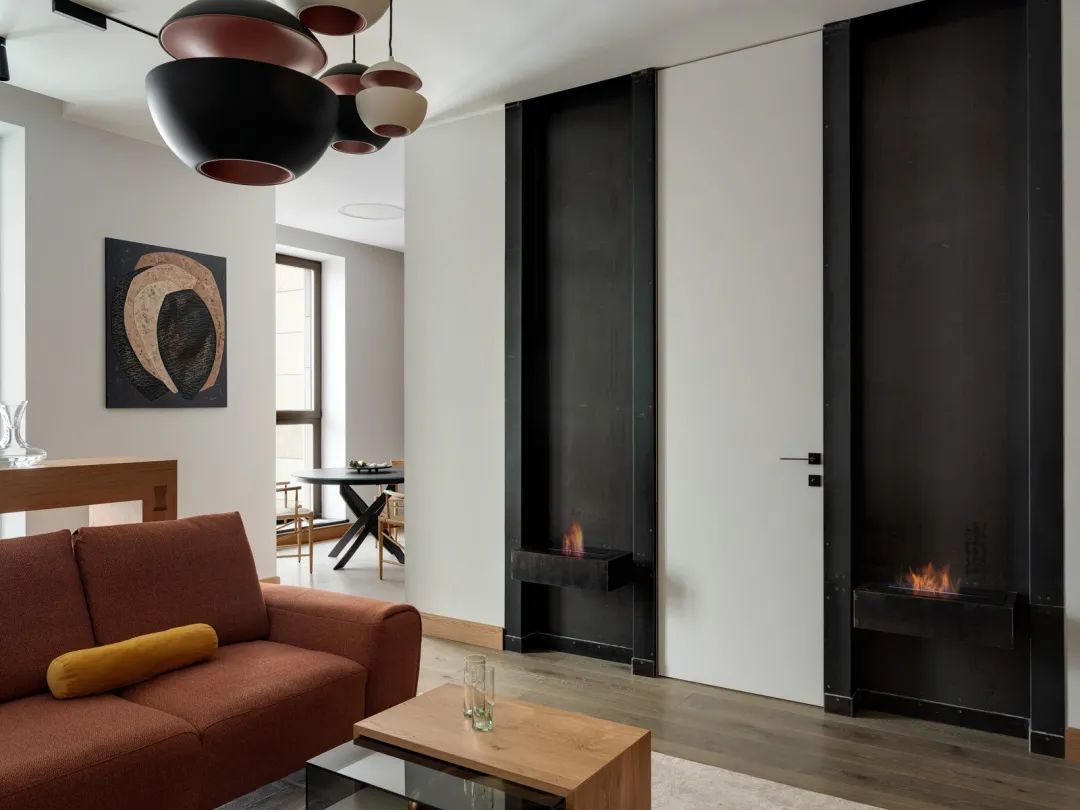 02 Wind Tree Jungle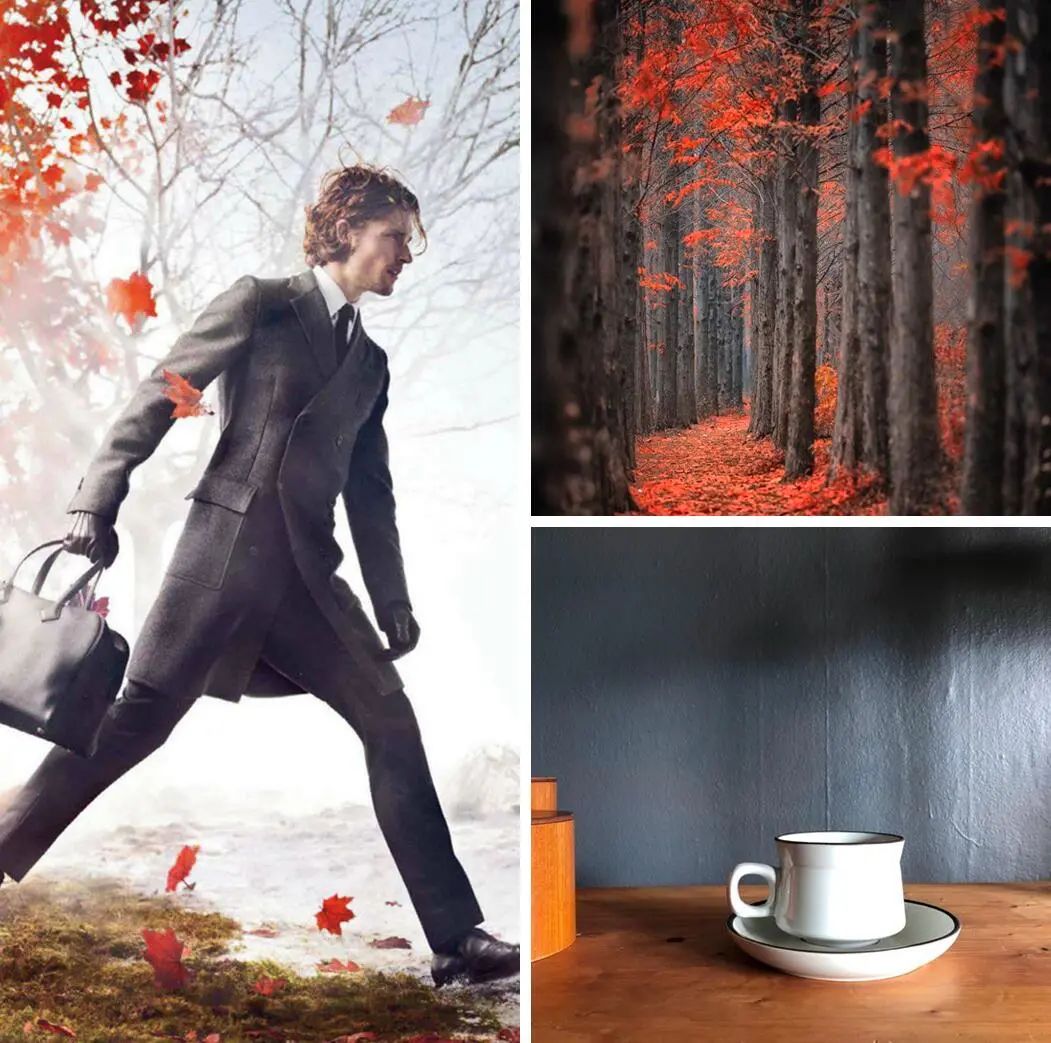 The gentleman's style can be plain and noble, but it can also be interspersed with vitality and playfulness. The deep steel gray reflects the rigidity of men, but once blended with lovely plants into wallpaper, you see a gentleman's space full of romance. The bedroom wallpaper is elegant with a fan-shaped tree pattern from the well-known brand Cole and Son. The aurora red curtains, on the other hand, reflect enthusiasm, and the pumpkin-colored patterned wrap fabric enlivens the space.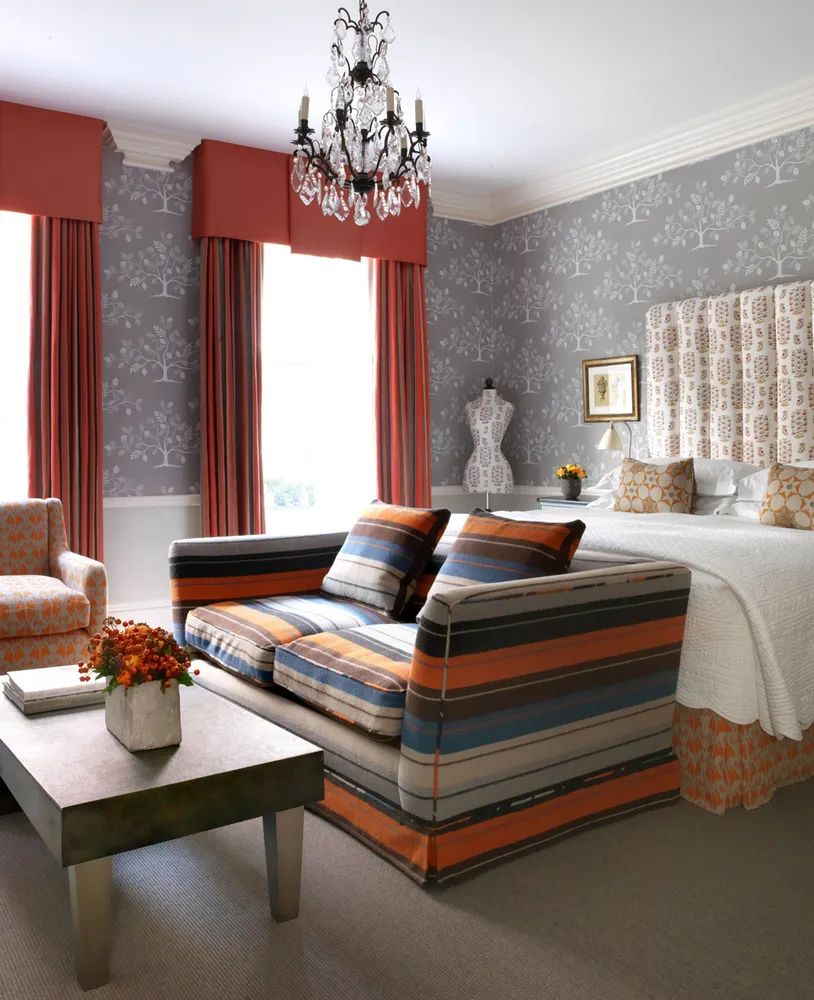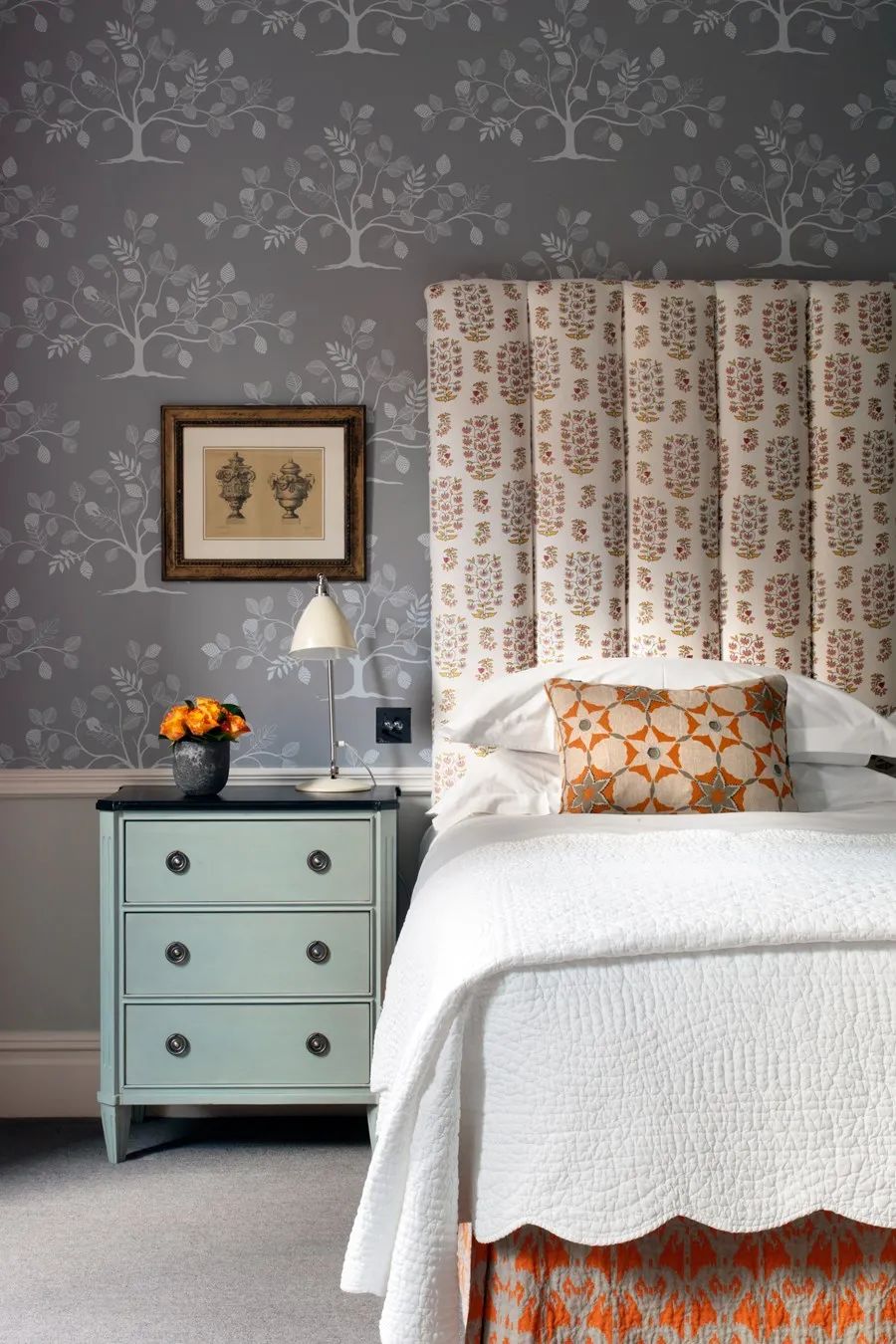 03 Bonfire in the Dark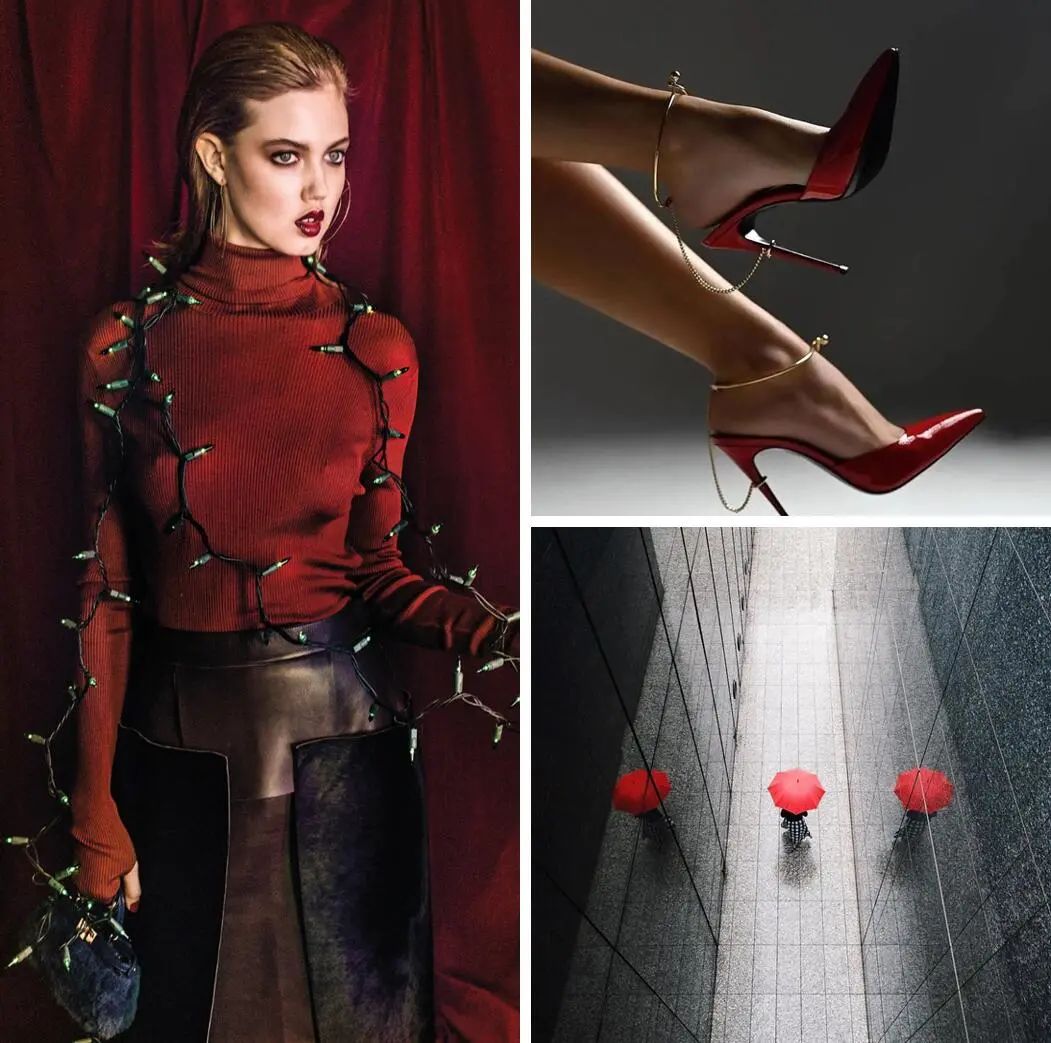 Clever creativity creates a stunning effect, and stunning is often a great asset to unite attraction and seduction. And that is exactly what this set of cases is. Bronze walls and charming black cushion bags of calm tones in a calm texture create a desirable sense of comfort and peace, but if this alone is inevitably too bland, so the designer is not willing to bland clever use of red, a color with strong penetrating power to create a stunning and elegant. The designer used ketchup red on the sofa and wall art decoration to make the contrast of color more intense and direct.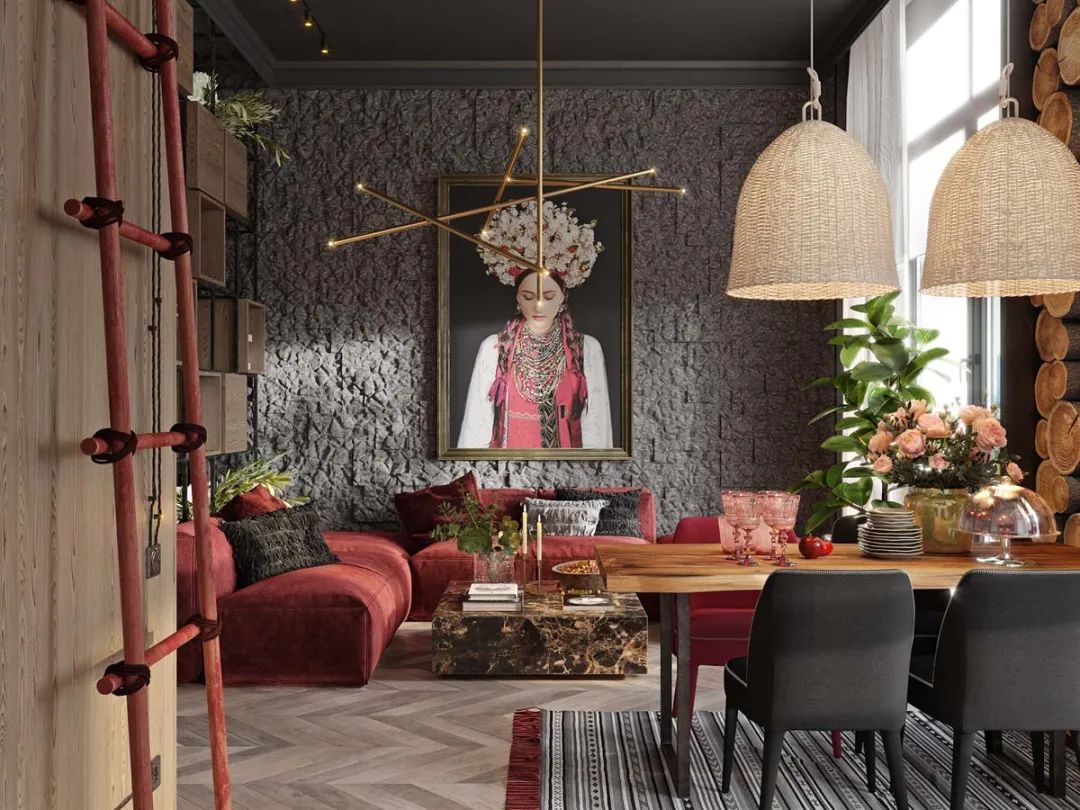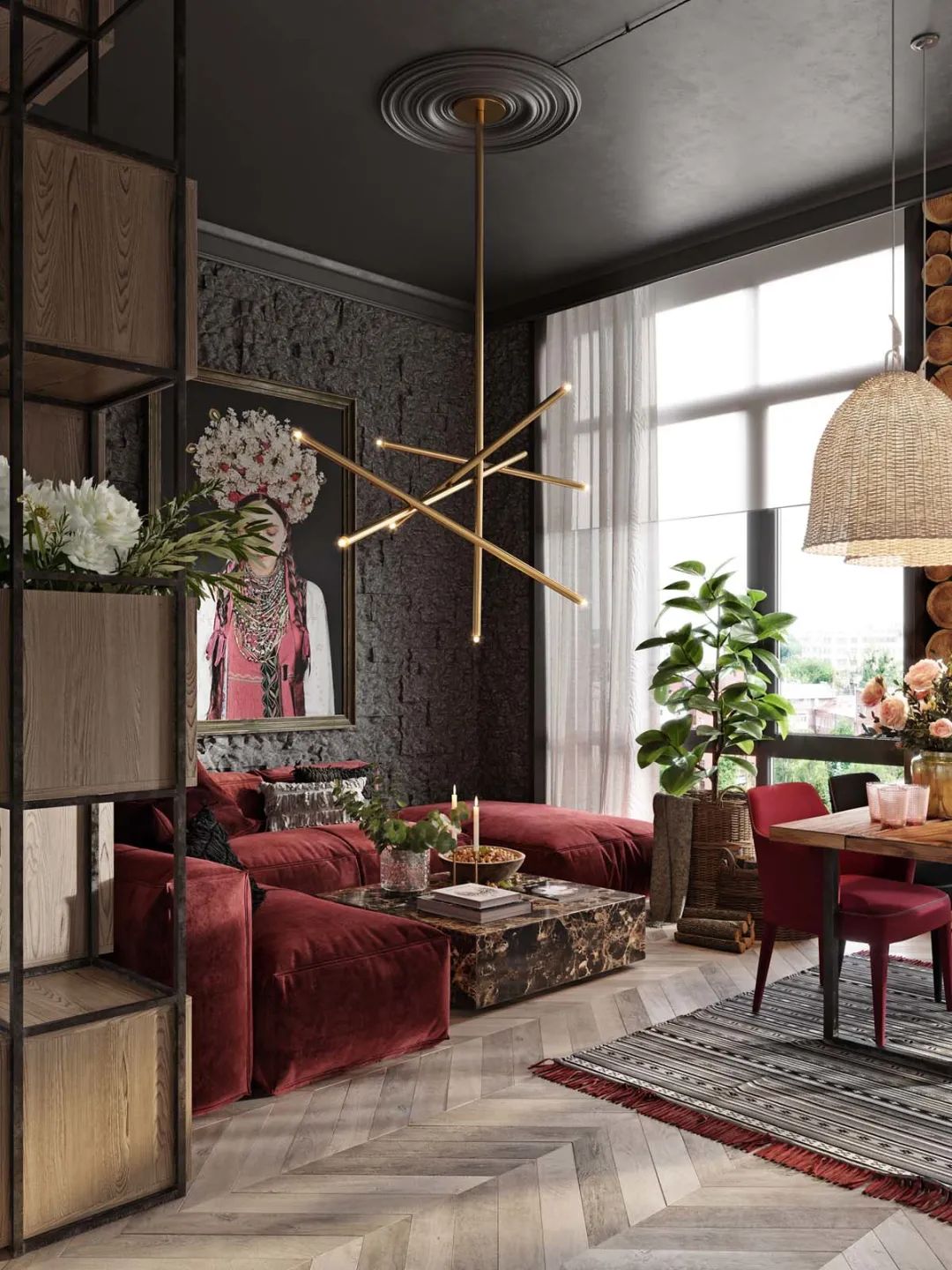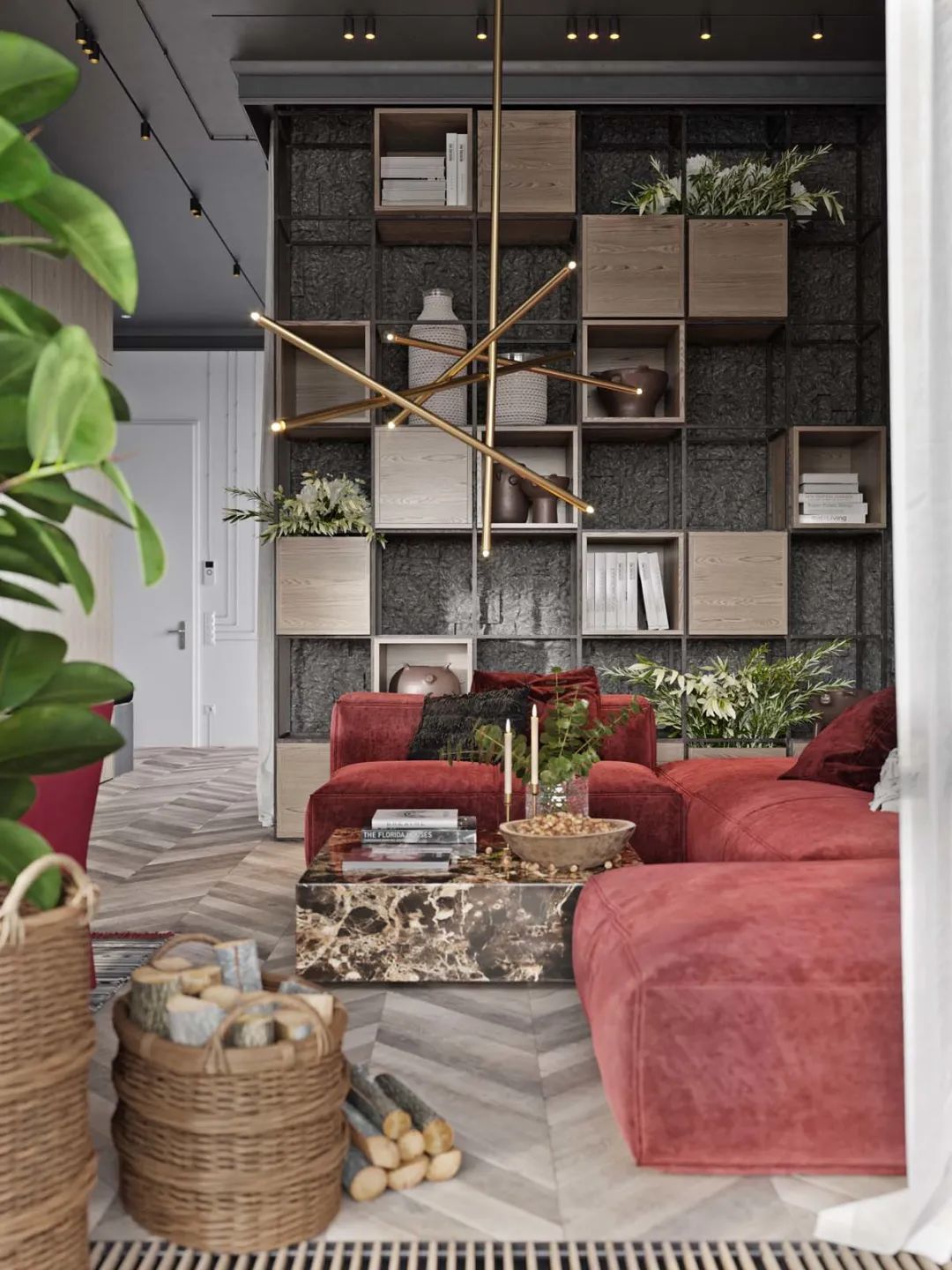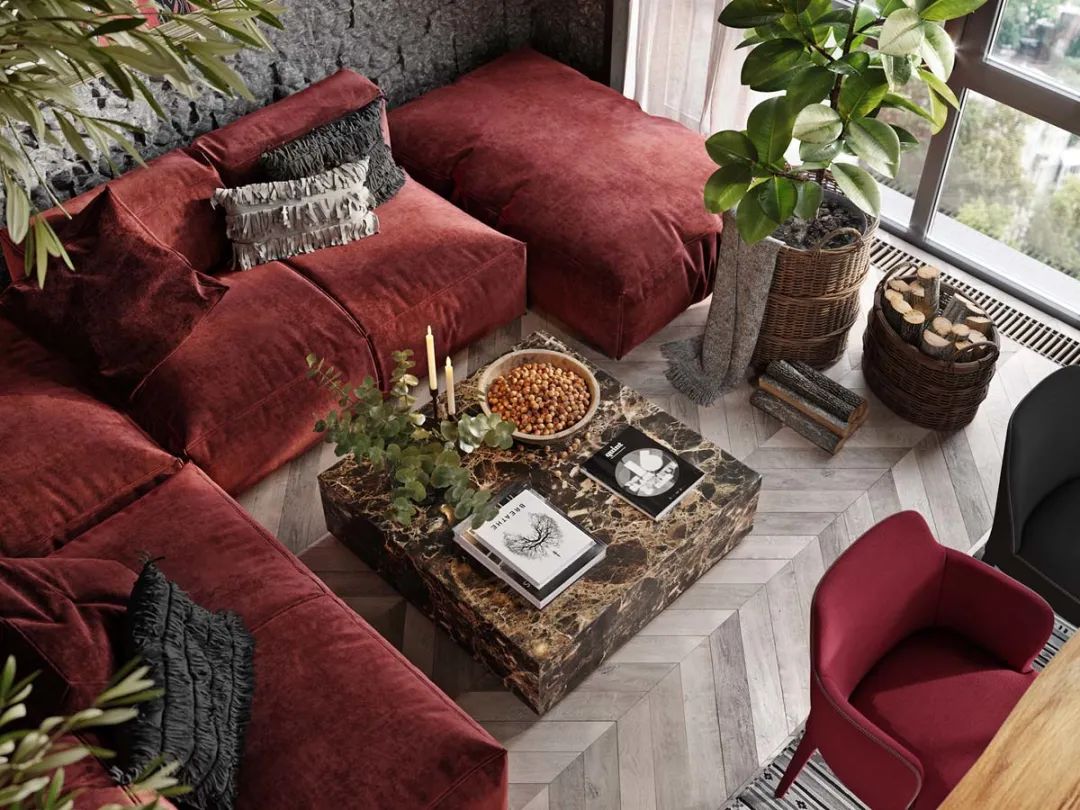 04 Legendary Country Gentleman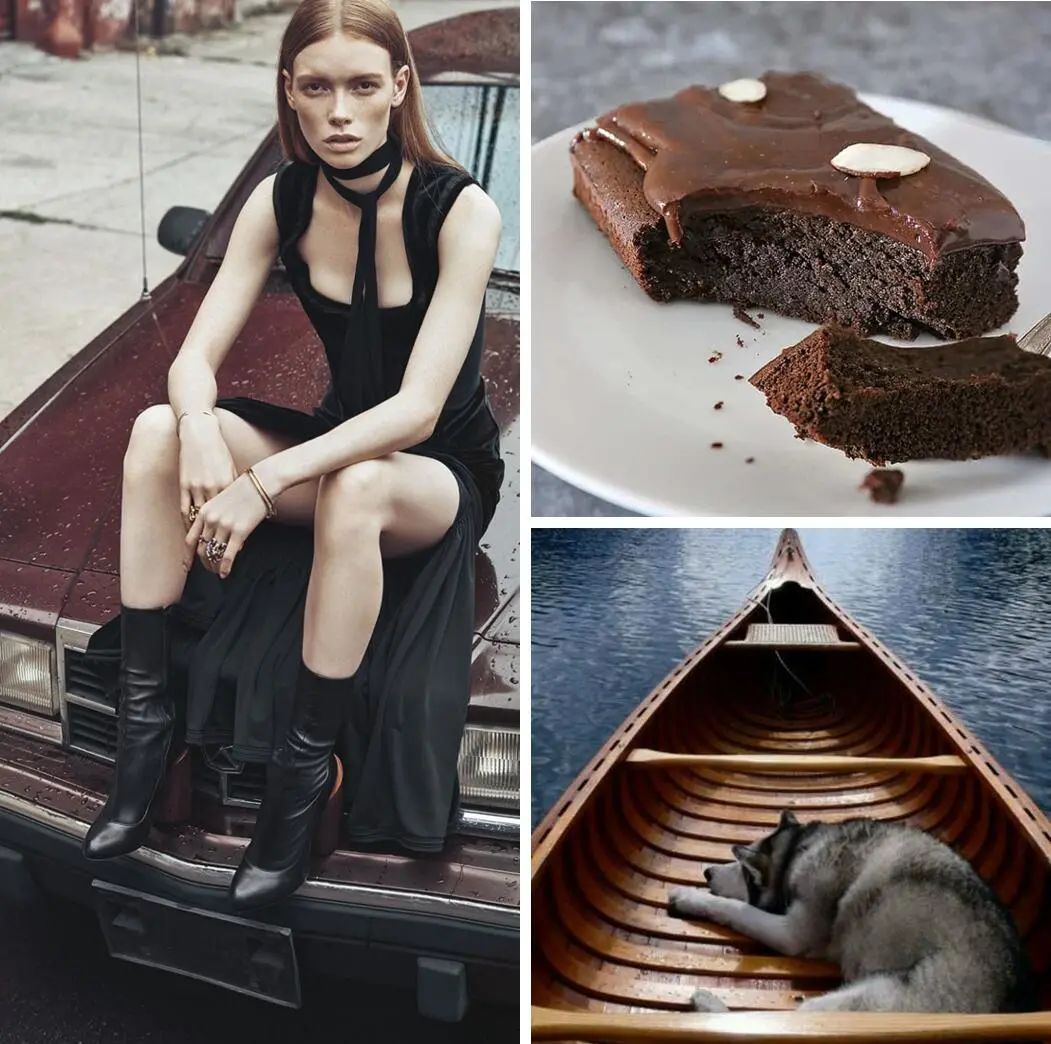 Silver plaster line molding and camel patterned wallpaper create a dramatic sensibility for this living room that is full of possibilities but will be displayed in an elegant and poised form. The ultra-fine checkered sofa and the velvet sofa in Merlot burgundy are viewing platforms scattered in all directions, making everyone in them feel like both creator and critic, and the zebra print coffee table and deep denim blue pillows add interest to the richly textured space.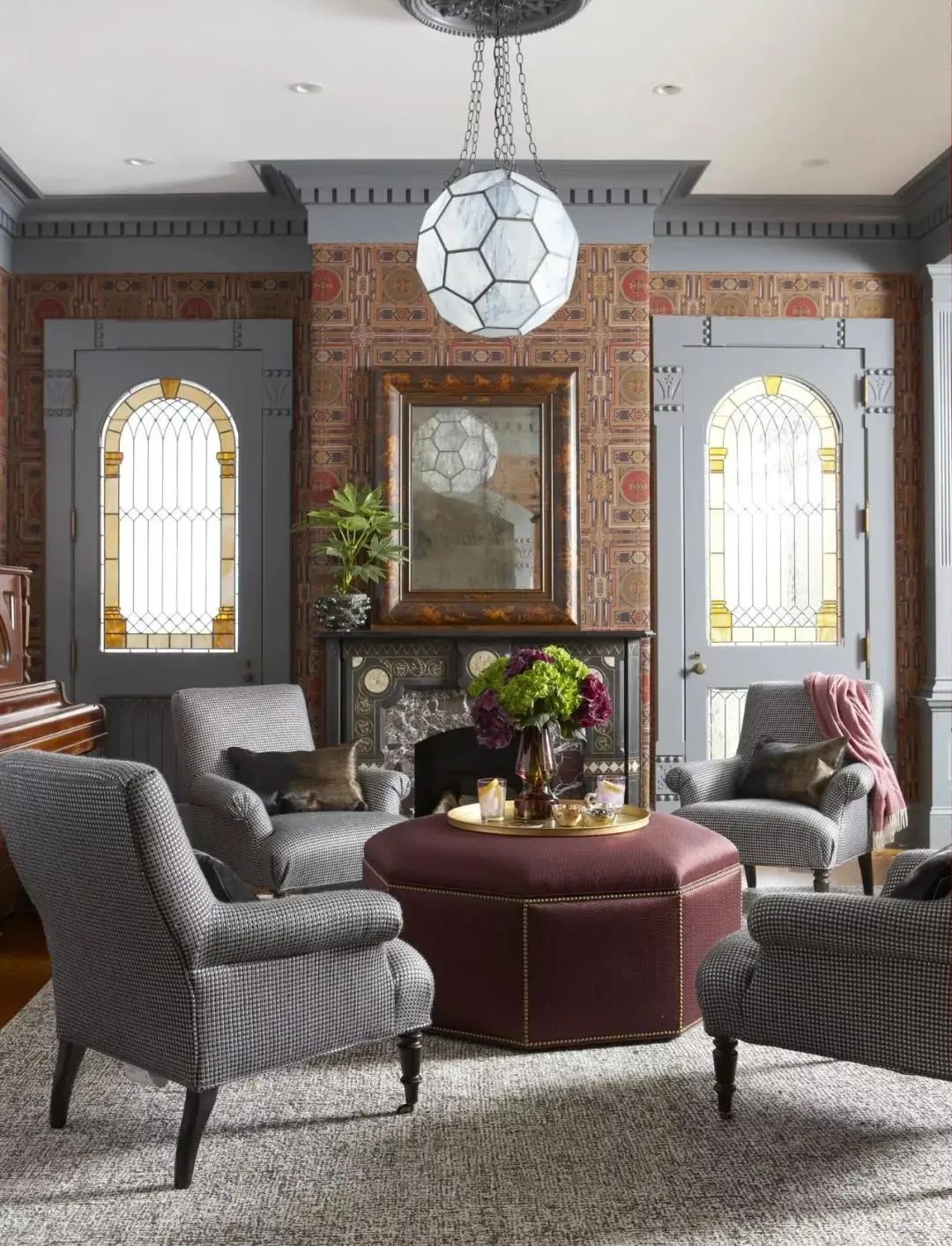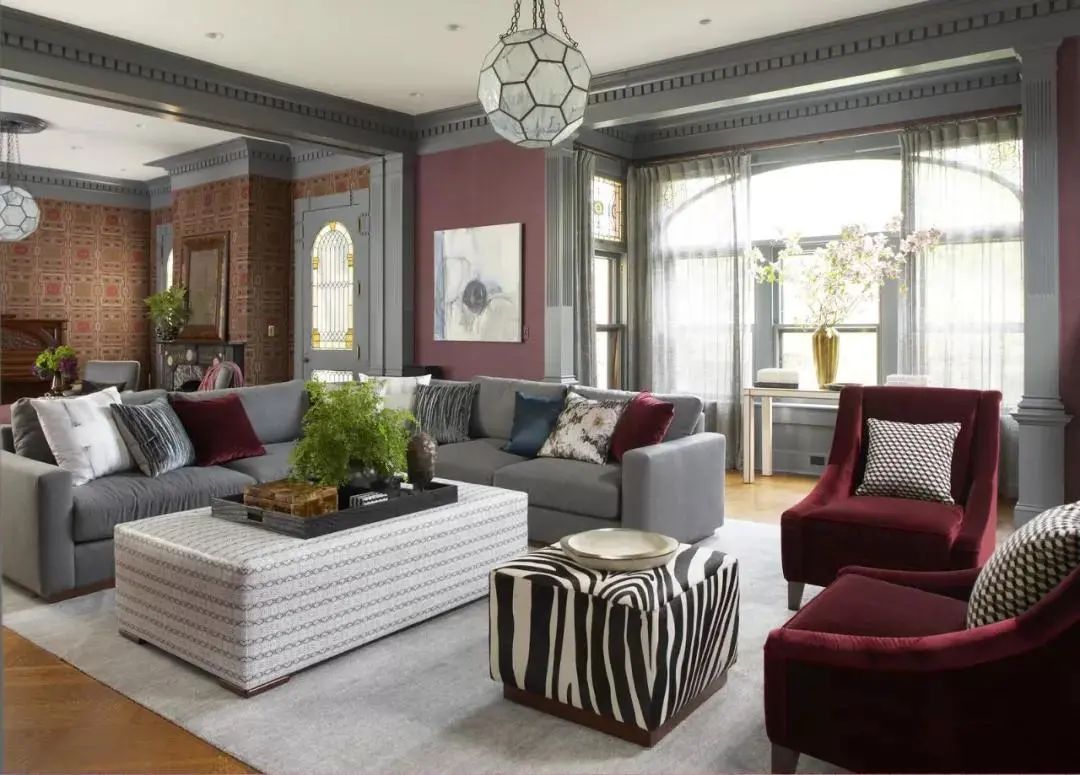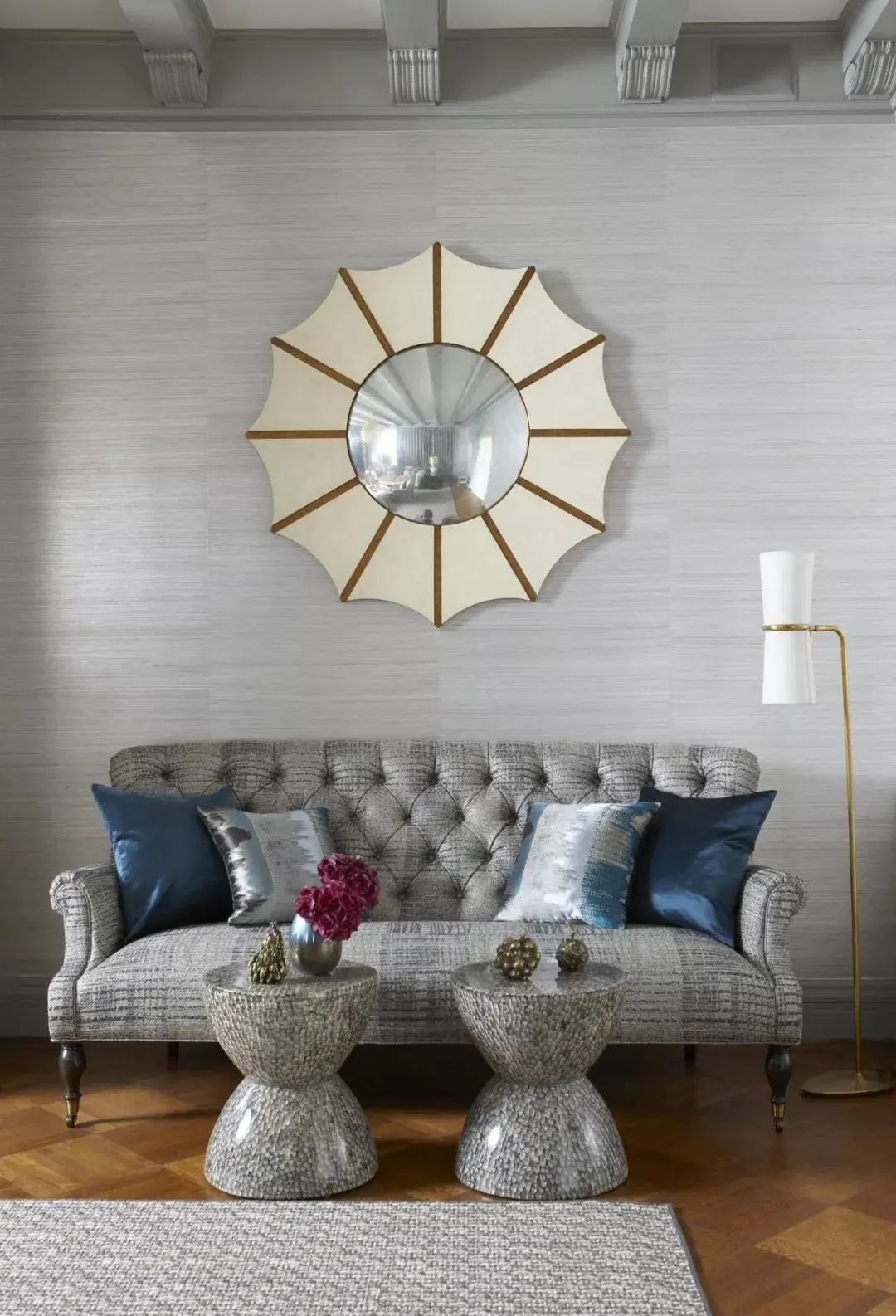 05 Geometric art in modern space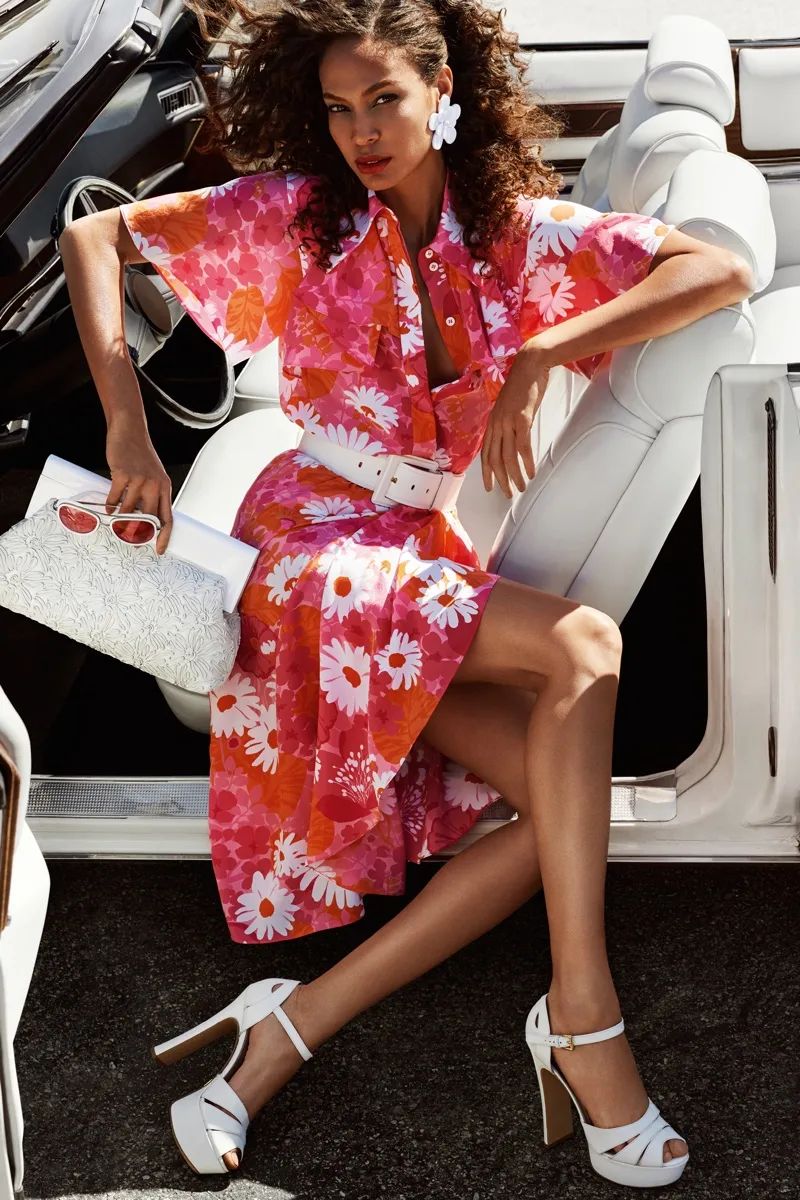 The best way to match a modern living room is with the alliance of modern abstract art. The bright white background contrasts with the L-shaped coral red sofa for stark color contrast, the Cuban sand floor has the invisible texture of moonlight, and the art-filled furniture and decor, while modest, complete the space just right for what is ultimately a minimalist and comfortable home.