10 Ways to Make Your Bedroom Look Luxurious, Crack the Rules of Style and Embrace a Thoughtful Home
10 Ways to Make Your Bedroom Look Luxurious, Crack the Rules of Style and Embrace a Thoughtful Home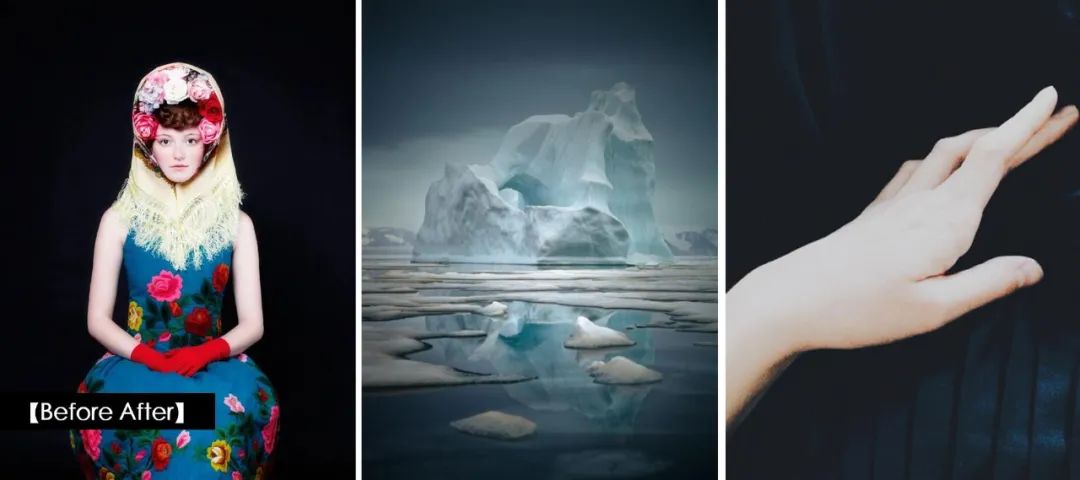 The bedroom is the most private area in the house. It's where we relax after a hard day, get rid of all our problems, unwind and rejuvenate. So when you're thinking about what to buy to update your sleeping area, here are some simple tips to help you make the space as luxurious and comfortable as possible.
Soft and beautiful rugs
Adding texture and warmth is one of the easiest ways to add chic, sparkle, and beauty to your bedroom interiors. If you're not a fan of lush floral decorations and eco-friendly solutions like mats on the floor are too easy and cheap for you, lay a soft, fluffy rug on the floor. It's a win-win option that will instantly assemble the entire interior into an organic whole and add ambiance and comfort to the space.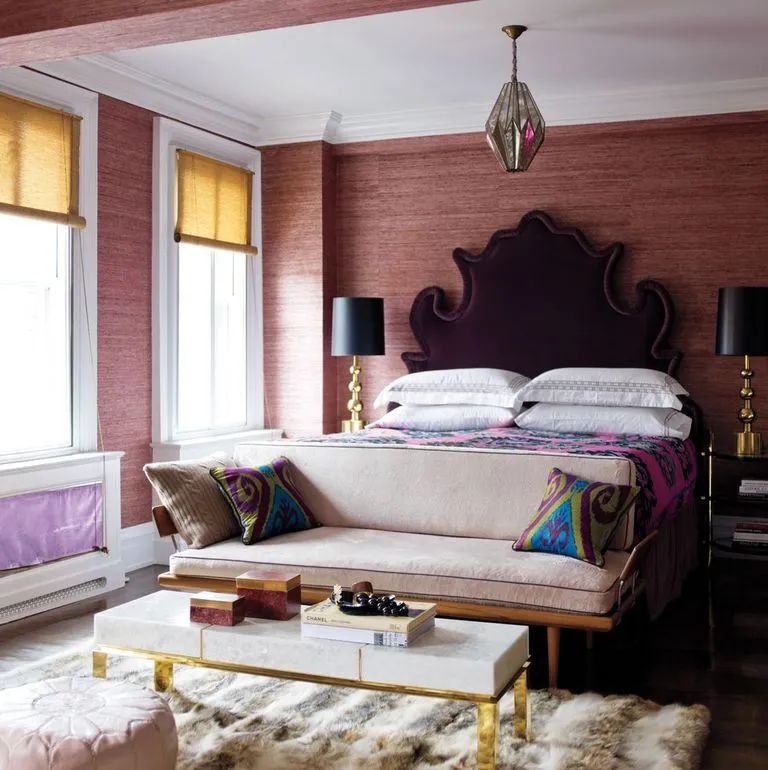 Canopy bed
Sometimes, to make a room look more luxurious, replacing a regular bed with a four-poster bed is enough. Canopies are also convenient: you can close them from all sides and create a comfortable "nest" for yourself.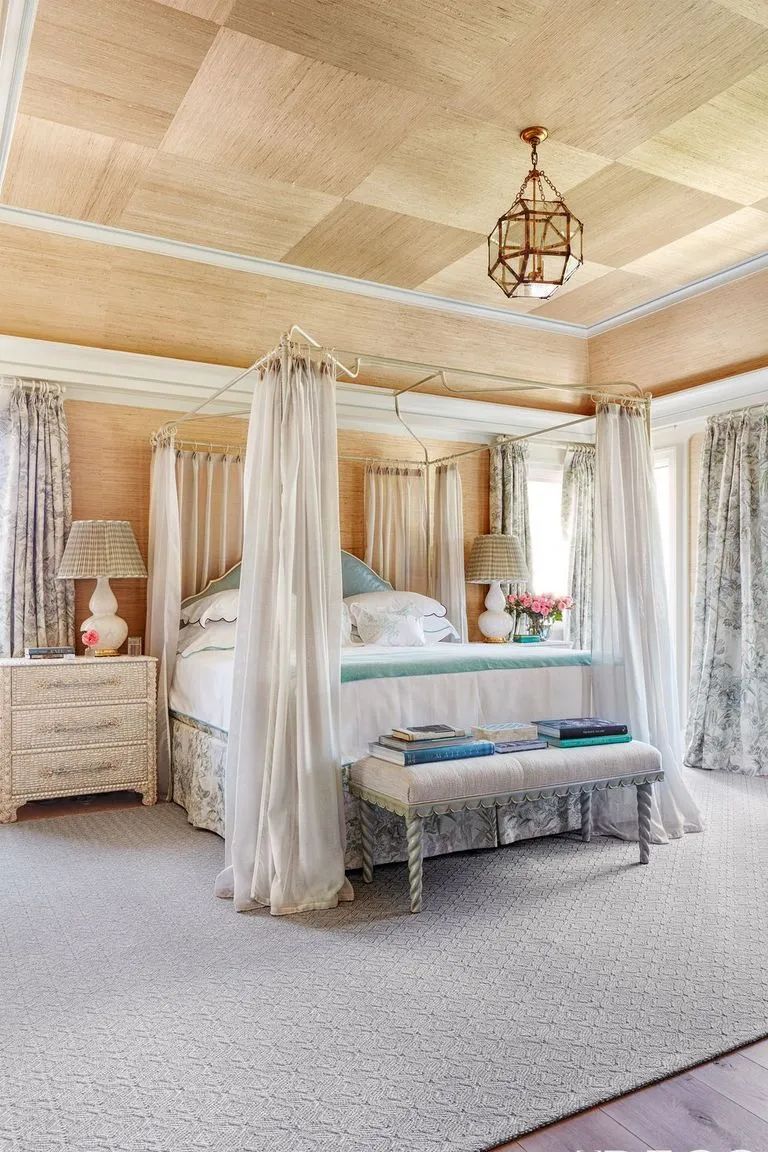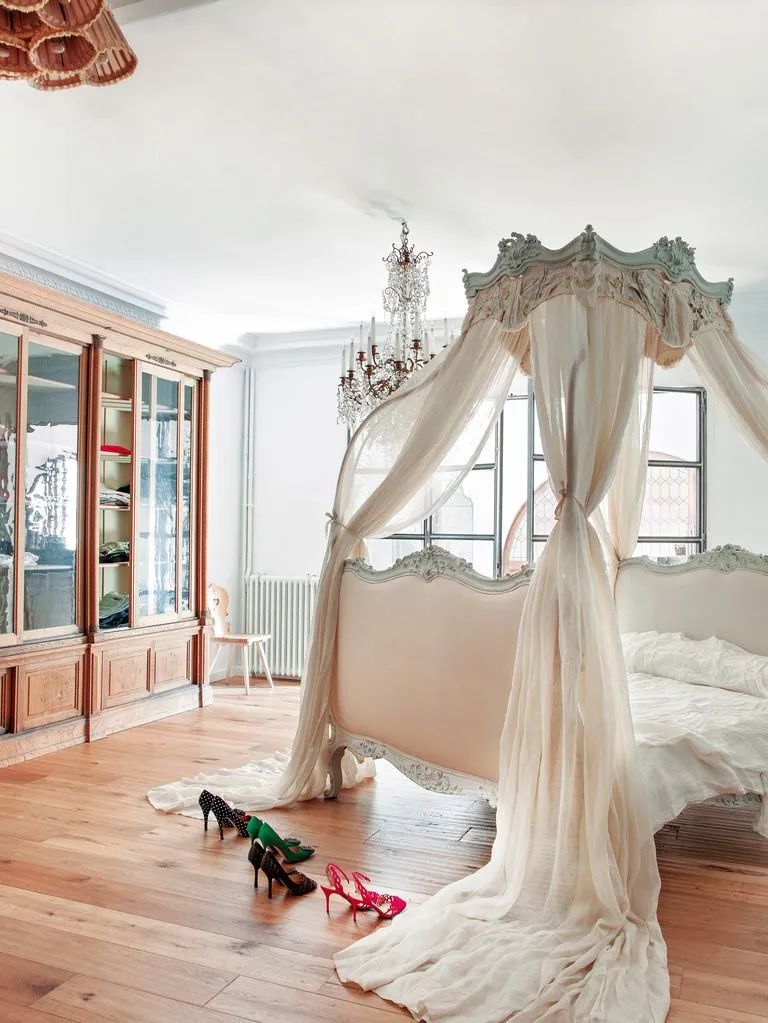 Designer headboard
If there is no possibility to replace your favorite bed, you can use a new designer headboard. After all, the bed is the main item in the bedroom and should look chic. Instead of a headboard, you can also use a soft fabric panel: this solution immediately gives the space an elegant and chic feel.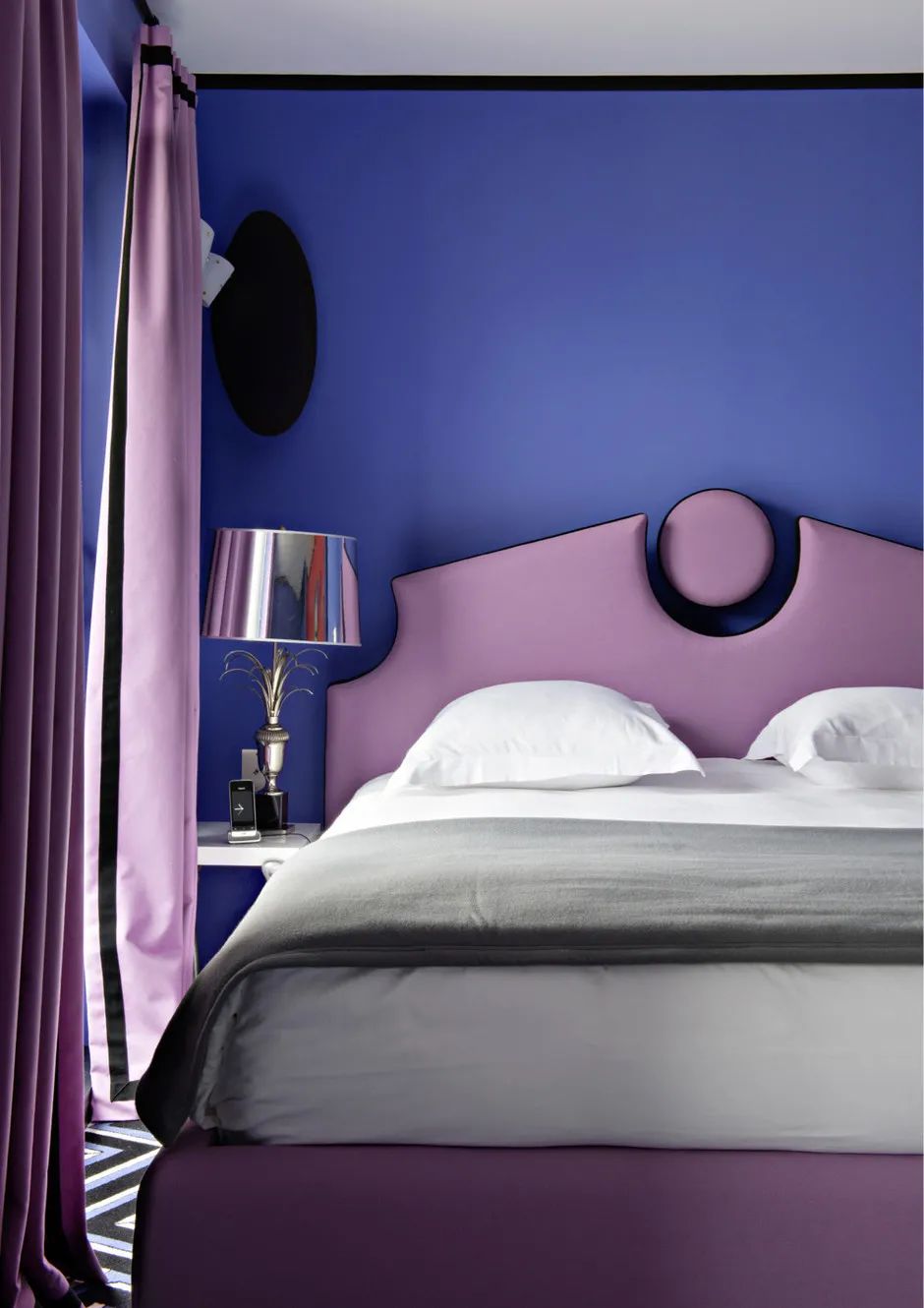 Artwork
Express yourself and your personality with art. Sculptures, paintings, vintage or contemporary photos, sketches, or handmade wall panels all give a room a highly artistic feel and make it visually appealing.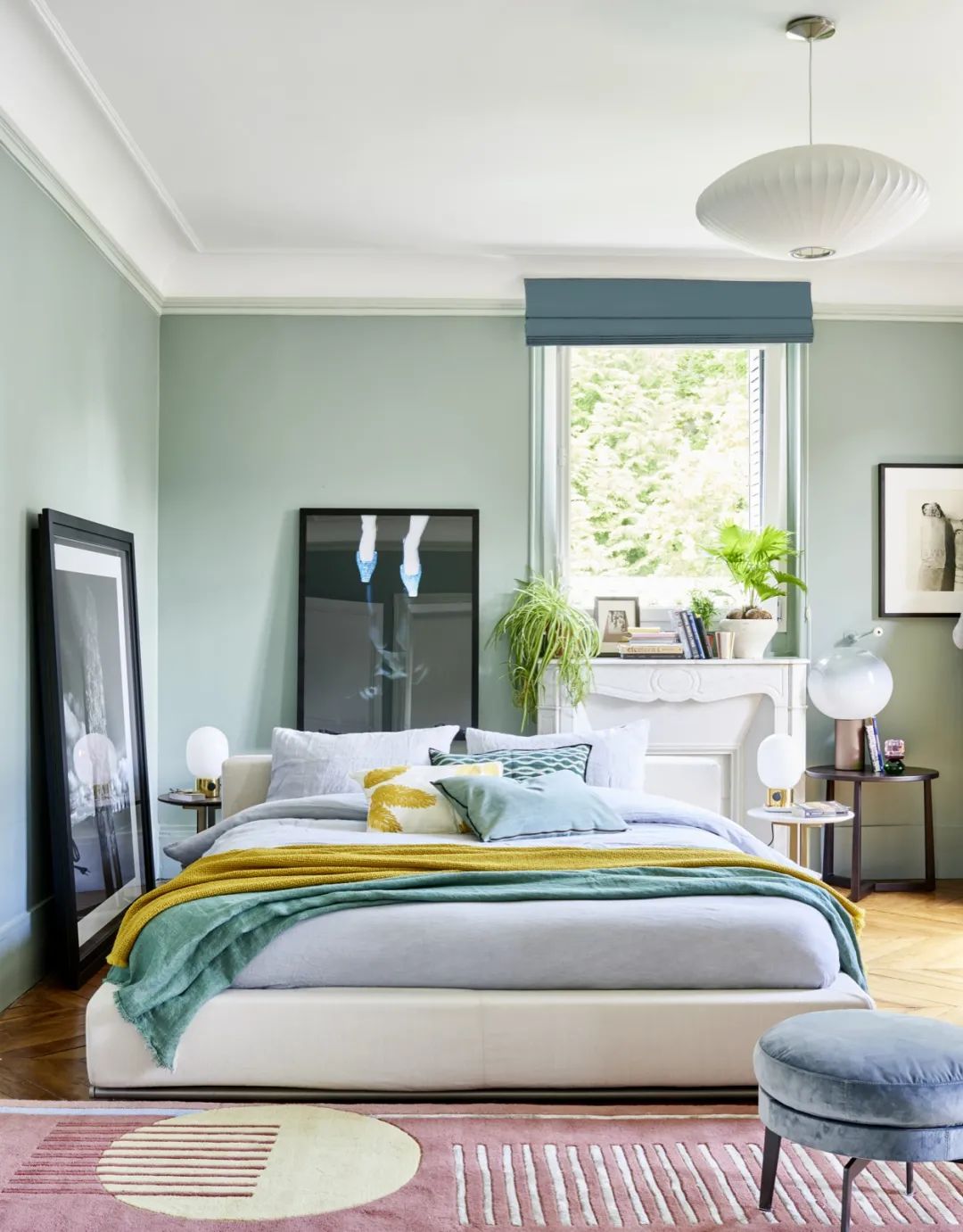 Beautiful chandeliers
A chandelier or designer chandelier should be one of the main decorative items in your bedroom. You don't have to buy flashy, expensive models.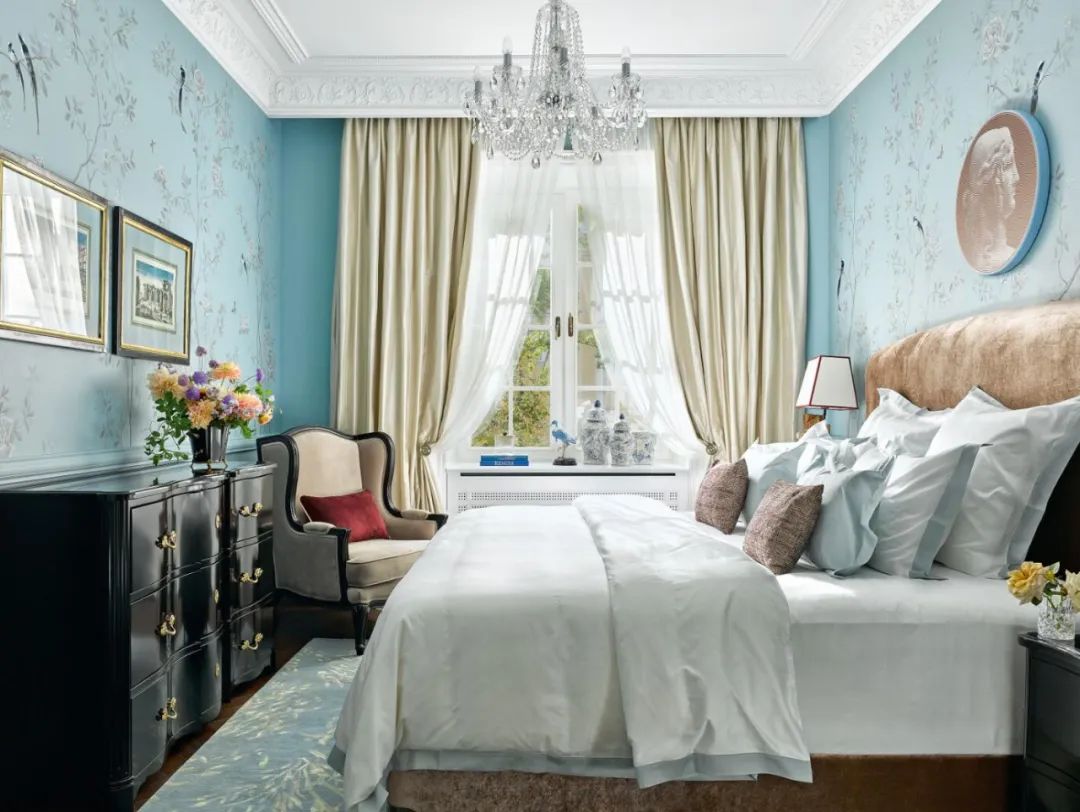 Bedside table storage
If your bedside table or dresser is the storage for your stuff. Phone chargers, glasses, headphones, an unfinished book. Nothing ruins the look of a room more than little things like this. Put the book back on the shelf, put the glasses back in the kitchen, put things in the drawer and get an extra nice tray of small items and a nice cosmetic organizer. After such a simple procedure, your room will look completely different!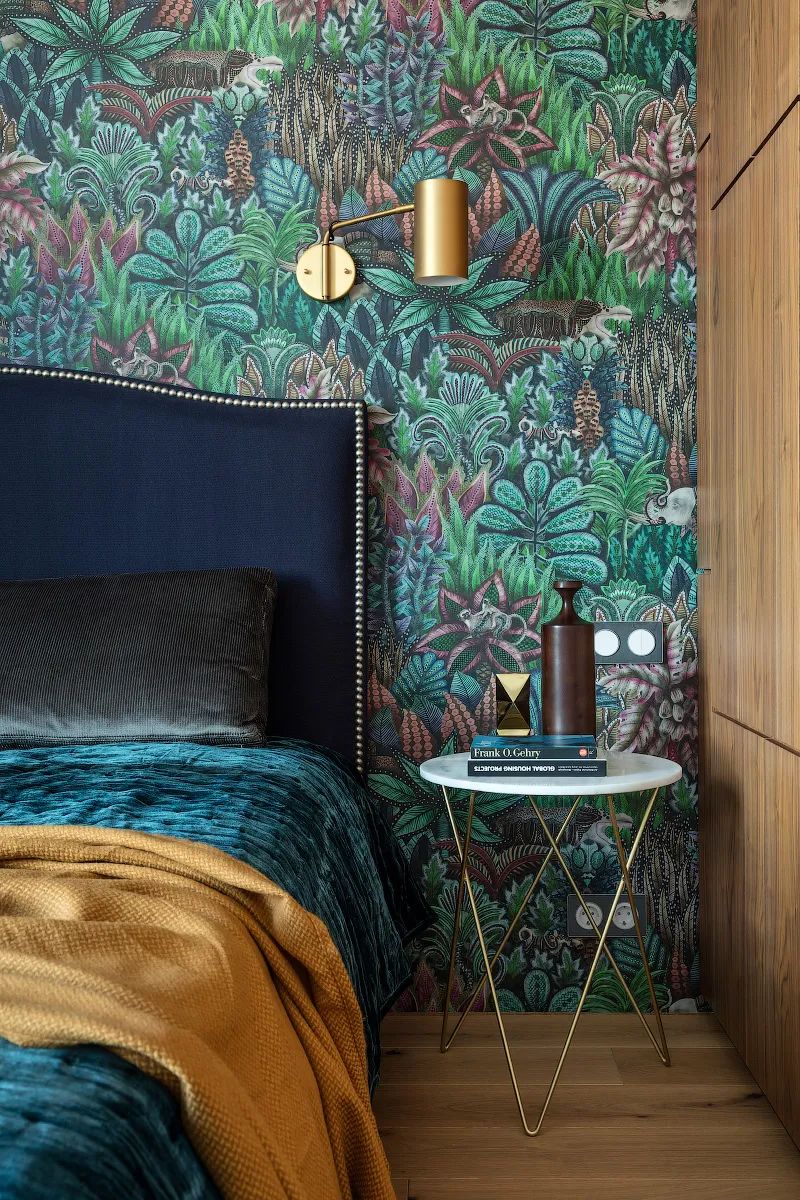 Space focal point
To make a room look impressive and informative, one luxurious item is enough. Whether it's a dark wood bed, a silk canopy, tasseled curtains, an antique chest of drawers, or a velvet upholstered armchair, every bedroom has its own "center of gravity" if you focus on it. Don't clutter the room with lots of furniture, follow the rule of less is more and you'll be amazed at the results.
beautiful accessories
A simple, low-budget but very effective solution is to replace the plain handles on cabinets, nightstands, and chests of drawers with designer handles. Today, a wide variety of accessories are on sale - from crystal and handmade porcelain to wood, brass, and stone. Replacing handles can give your personalized space a luxurious touch.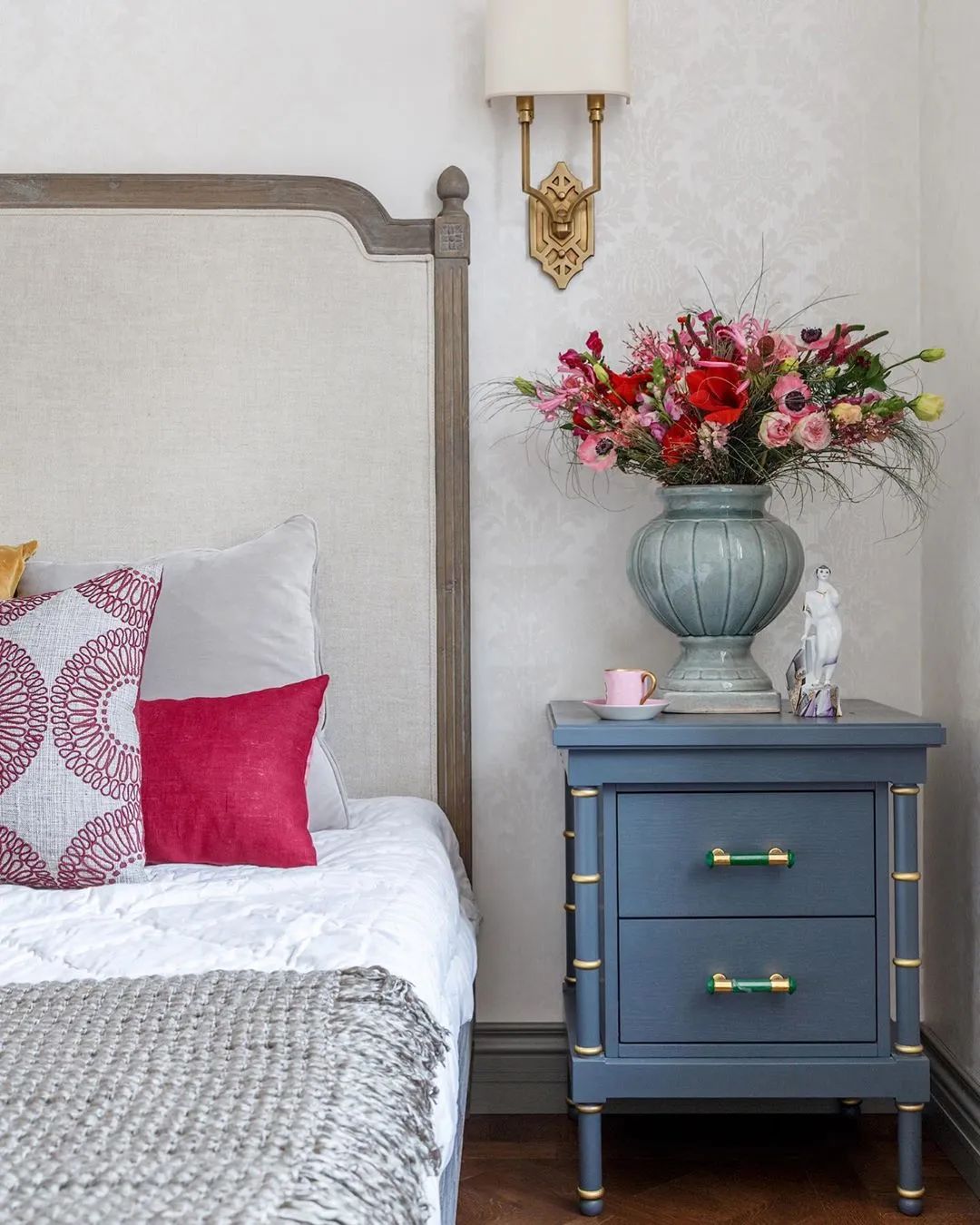 Mirrors
Small details like mirrors can completely change the look and feel of a room. Mirrors make any space feel larger, lighter, and more unique. When looking for a mirror location in your bedroom, pay attention to the light source so that the reflected light doesn't shine directly into your eyes as you lie in bed.
、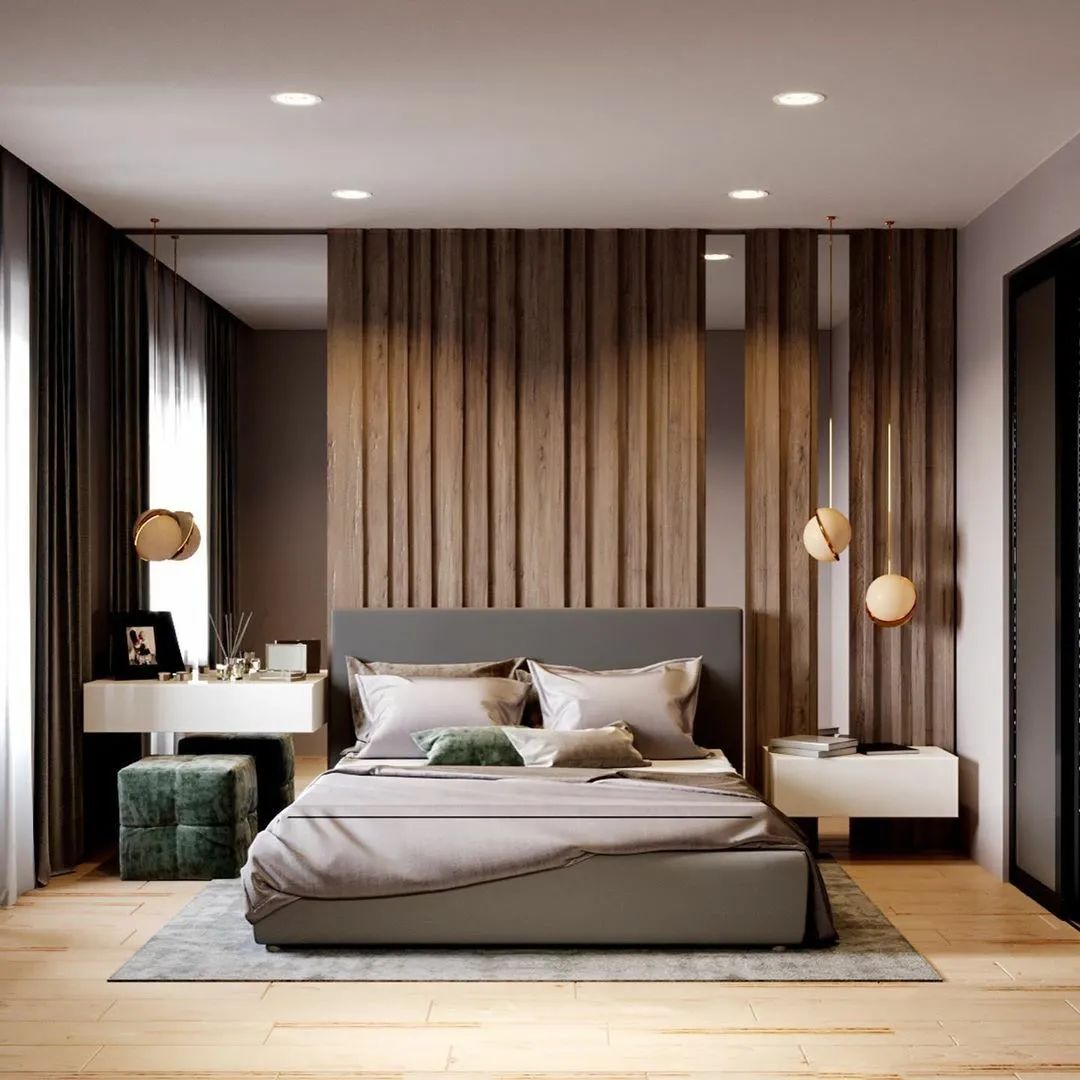 Greenery
As always, the fastest and easiest way to update your bedroom interior from "medium" to "luxurious" is to add fresh plants. Which one depends on your preference. And, the number of windows in a room and their orientation determine which plants are used, with some preferring a southern exposure and plenty of light, and others the opposite. Whichever you choose, planters will be the final step towards luxury in your room.