Warm Navajo yellow, elegant versatile charm, indulge in the pampering time
Warm Navajo yellow, elegant versatile charm, indulge in the pampering time
If we use color as a metaphor for a throbbing innocence, then the warm spring-like Navajo yellow is the beginning of the sprouting of all things. The blend of pink and yellow is particularly beautiful. We can delicately taste from the diffuse mellow, but also observe the real life of elegant life under the intense heat of love. Just like a walk in the Champs Elysees exquisite dating.
Elegant charm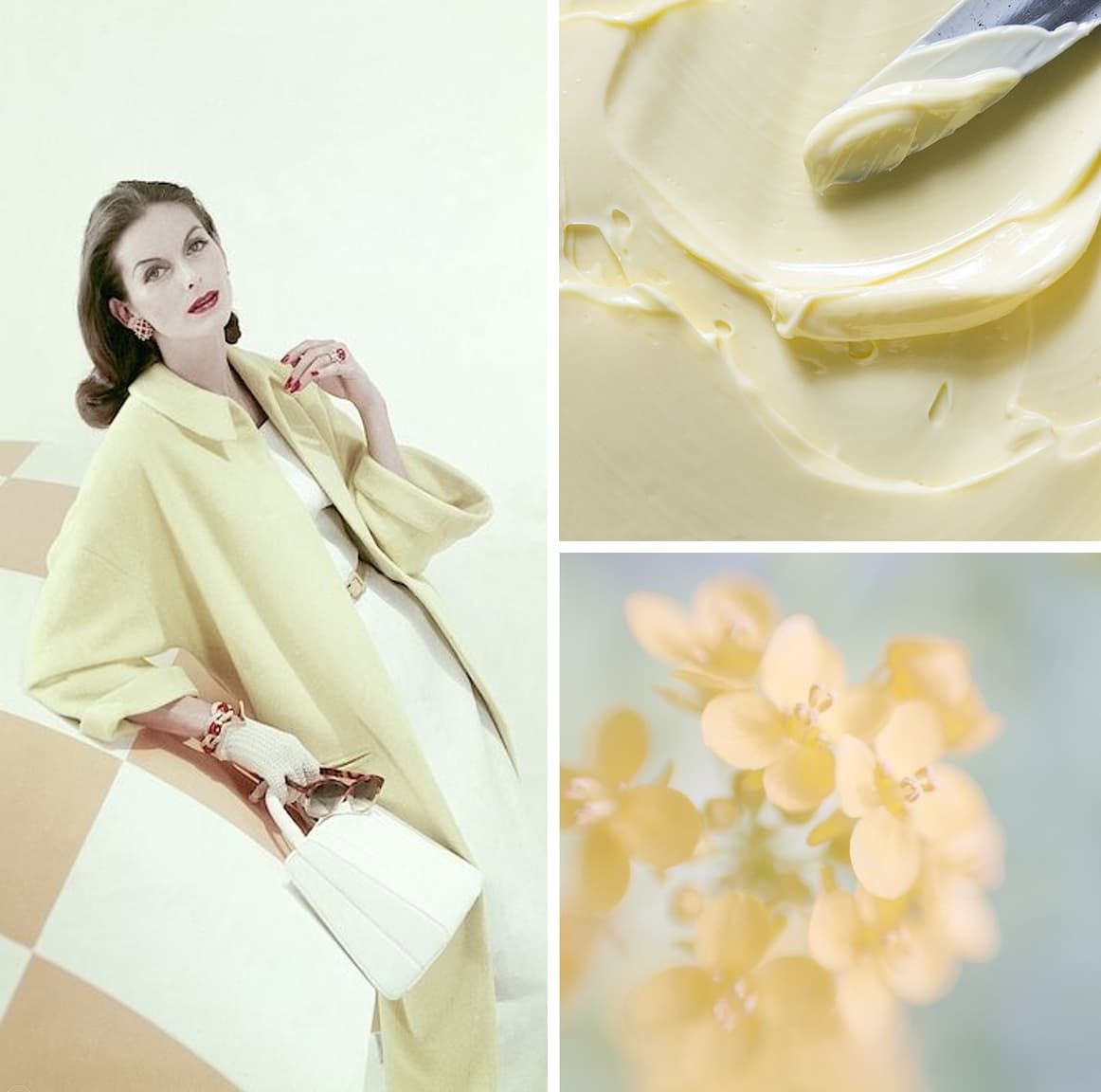 Navajo yellow is used as the background color of the space, on the walls, to create the overall mood and theme of the space. The beige brown carpet is placed on the classic four-poster bed, and the elegant lines take you back to the old days. A serene blue sofa is placed by the window with yellow-cream patterned curtains. If you want to add vitality and femininity to the space, then embellish a piece of coral-colored furniture, eye-catching and gentle.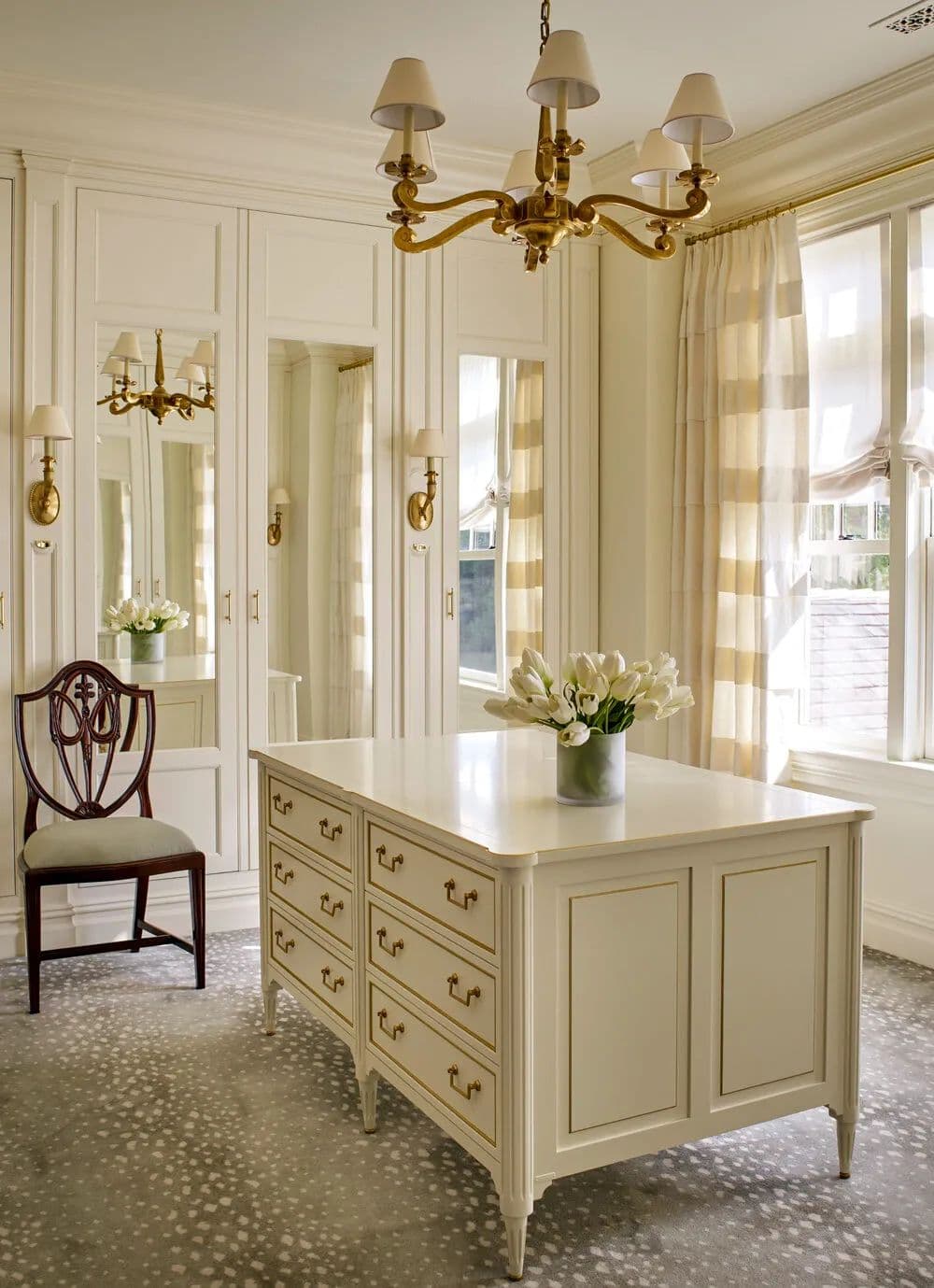 Minimalist and stylish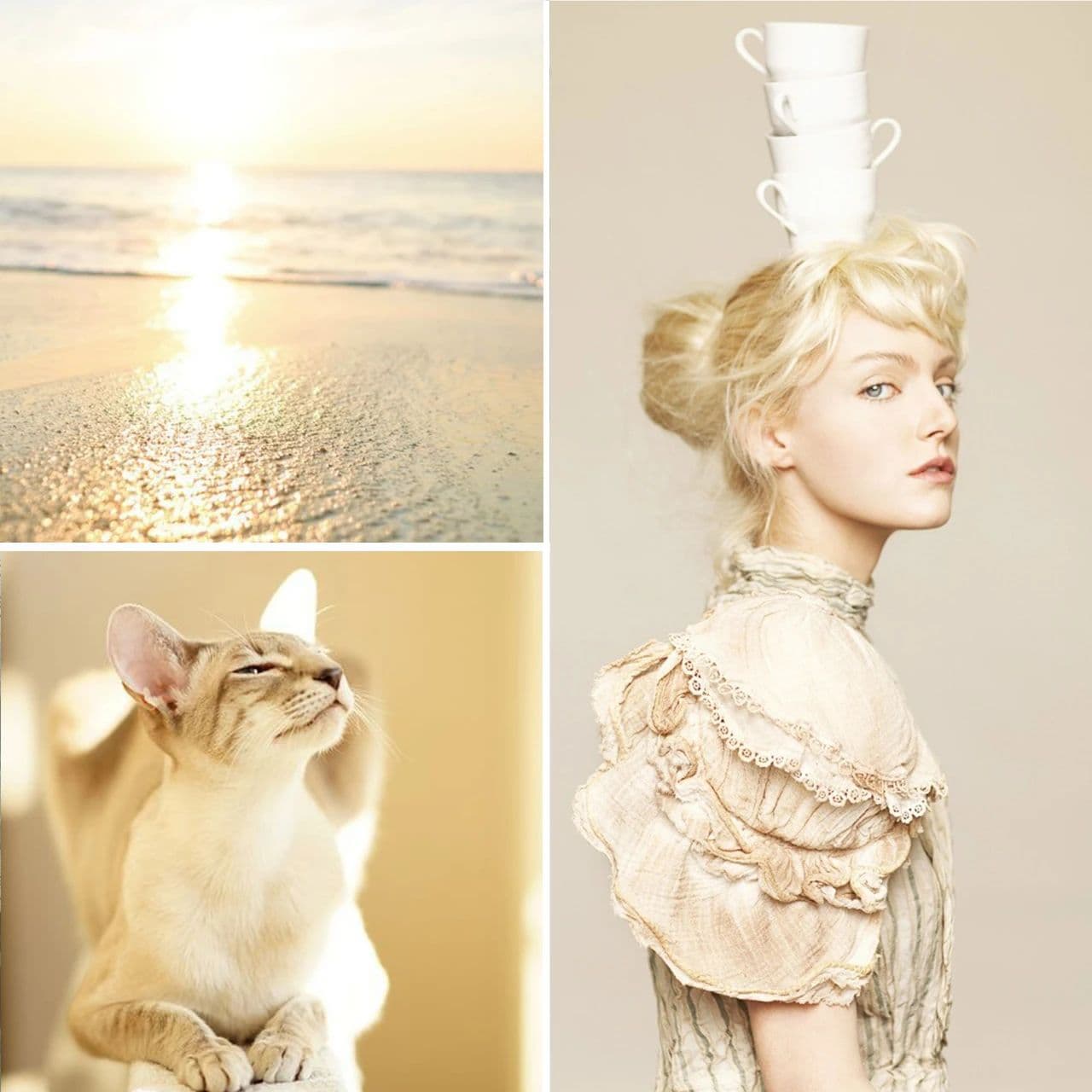 This modern apartment lays a solid foundation with minimalist finishes, to which rich textures and furnishings are added. All this is done to create a balance between modern style and pleasant ambiance. The rich forms and fluid lines of the furniture add an extra dimension to the interiors. Navajo yellow dominates the space, not only on the walls, but also on other surfaces painted in the same color, such as the ceiling and the joinery. Everything adds unity to the environment, allowing the furniture, lighting and decorations to take the lead, while maintaining a minimalist décor.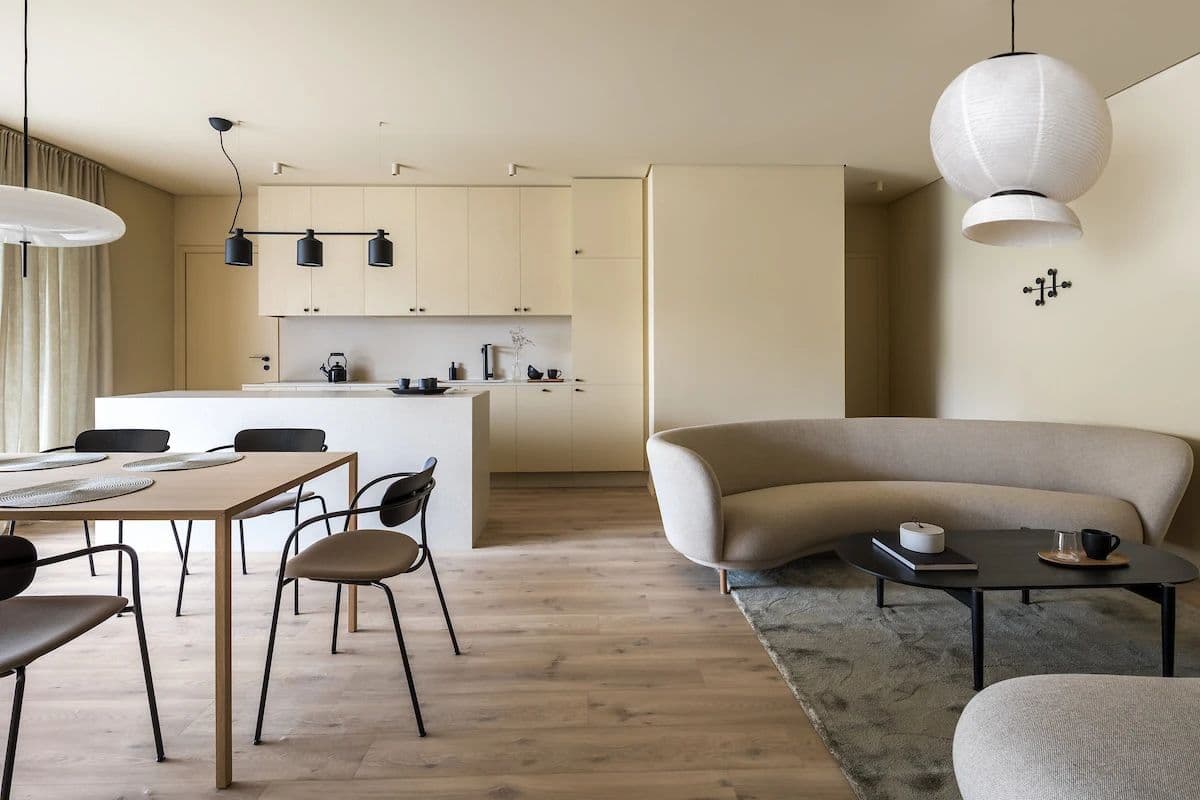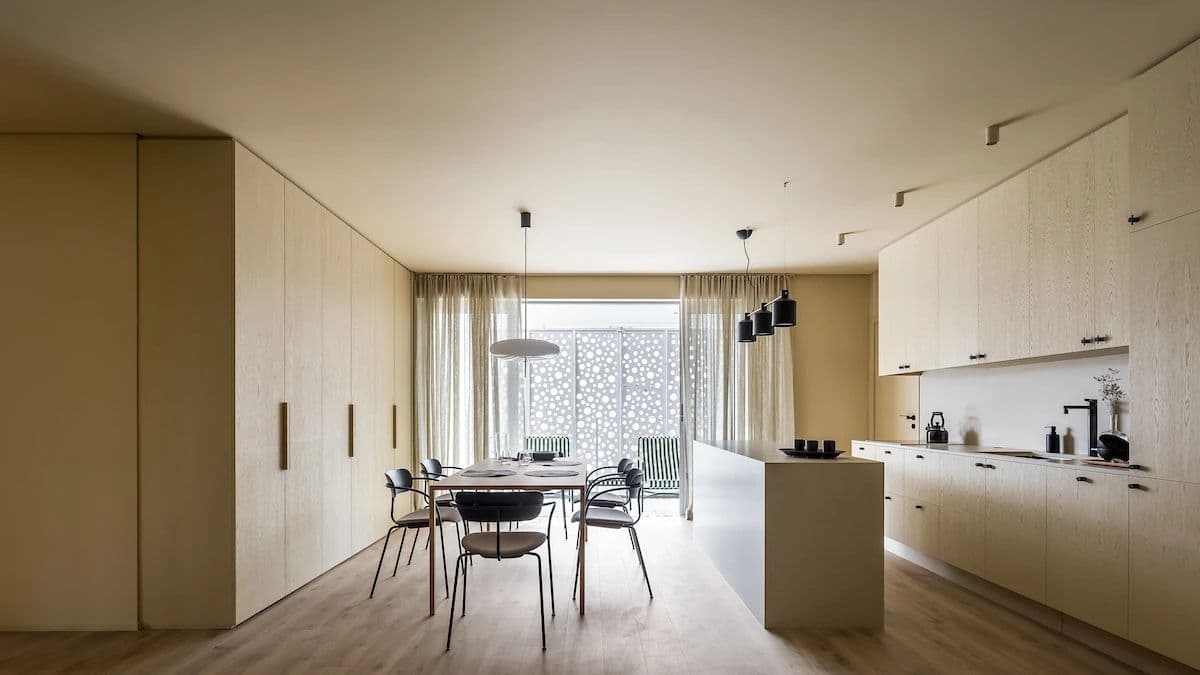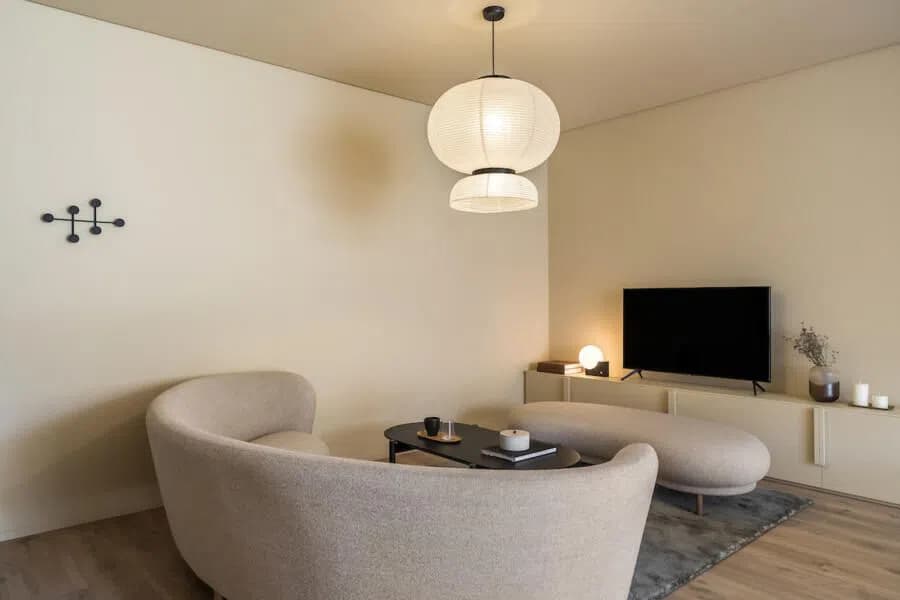 Retro mood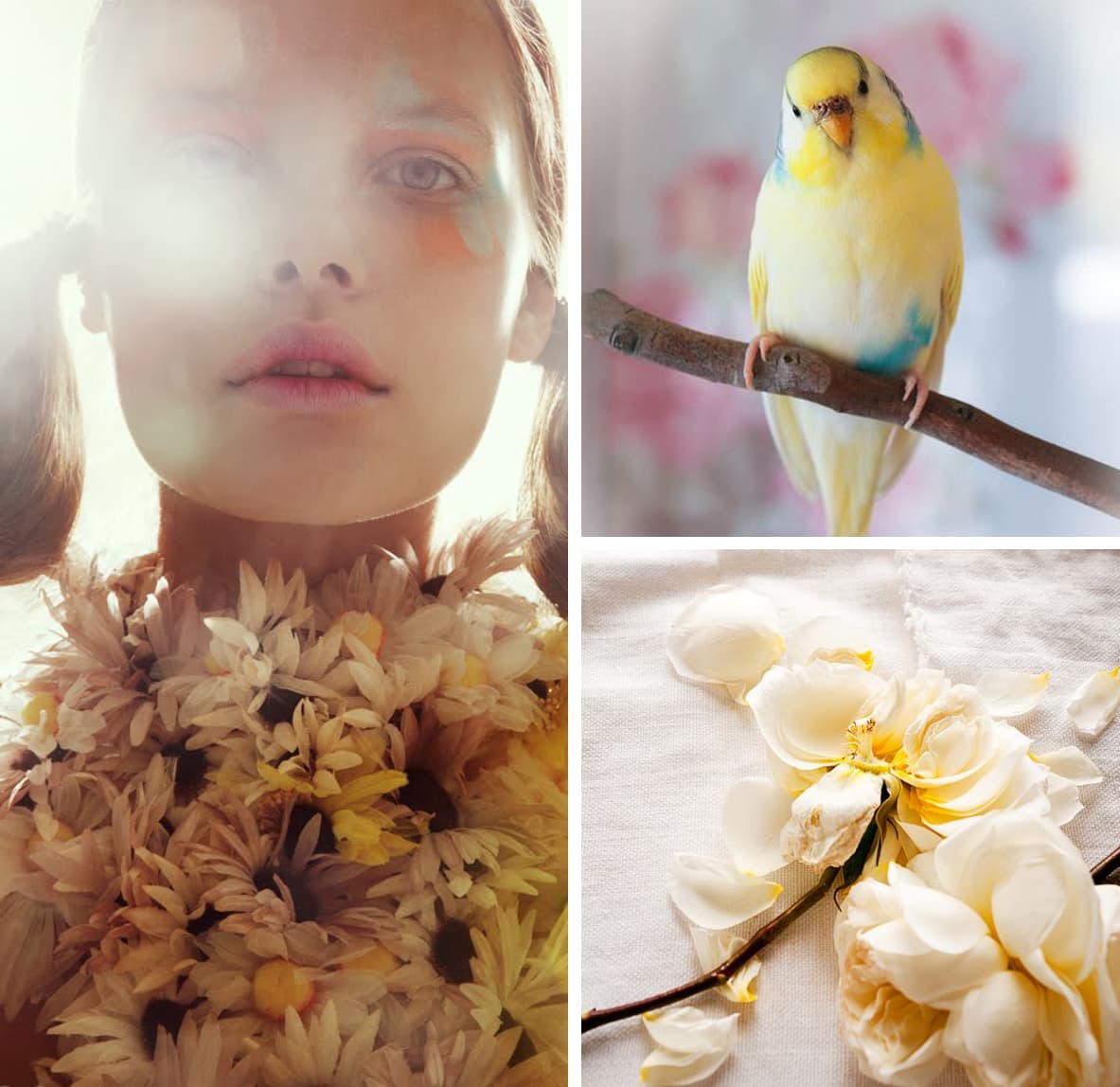 A tried-and-true technique for trying to brighten a dark space is to fill it with sun-like colors, such as reds, yellows and oranges. The walls of this home incorporate a variety of yellow tones, from early morning sunrise to late afternoon sunset, with soft rugs and metallic accessories enriching the sunny feel.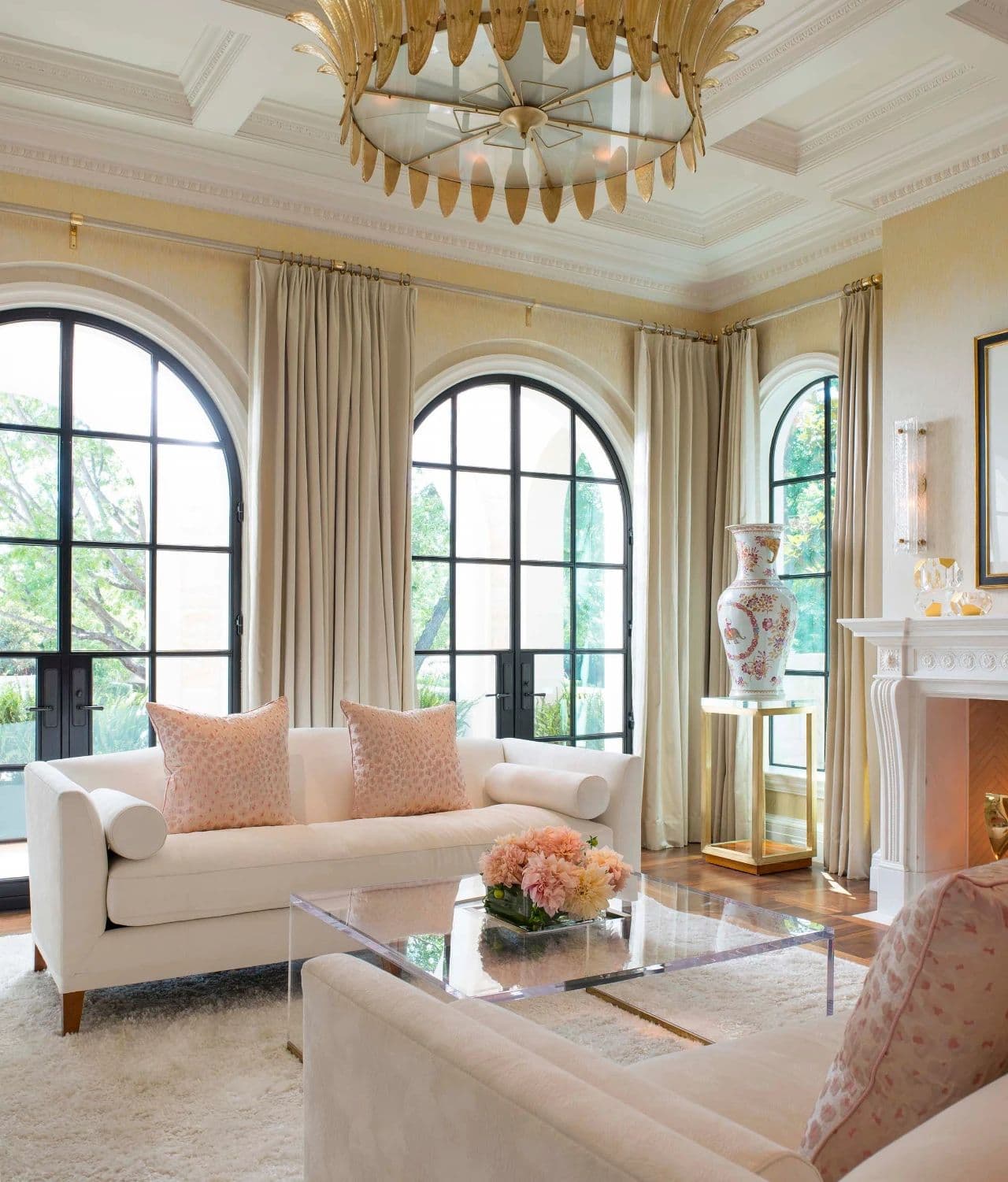 Minimalist Light Luxury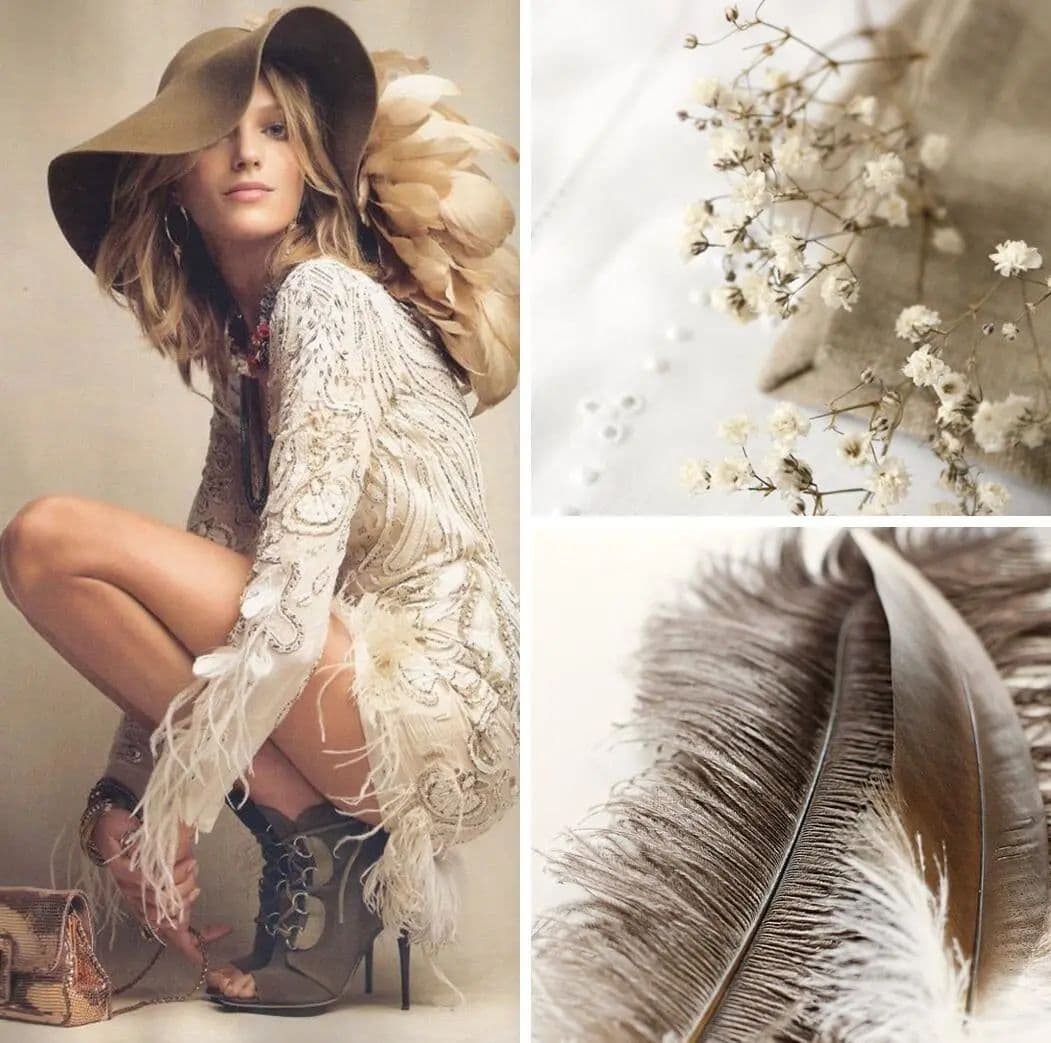 Navajo yellow background, with glacier gray carpet and silver birch bed wrapped fabric, warm space with a sense of quality. Black cushion bag with metal accents, exquisite lines perfectly show the fashionable temperament. Toffee colored fabric with natural transition.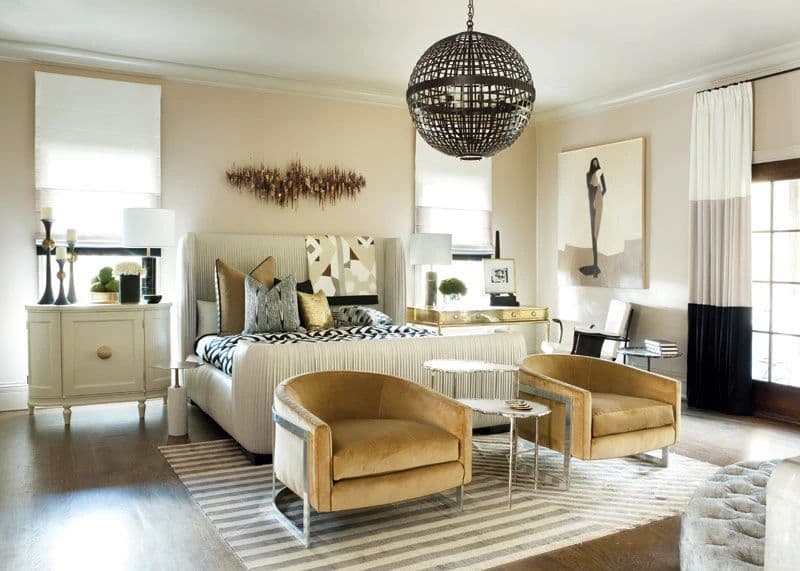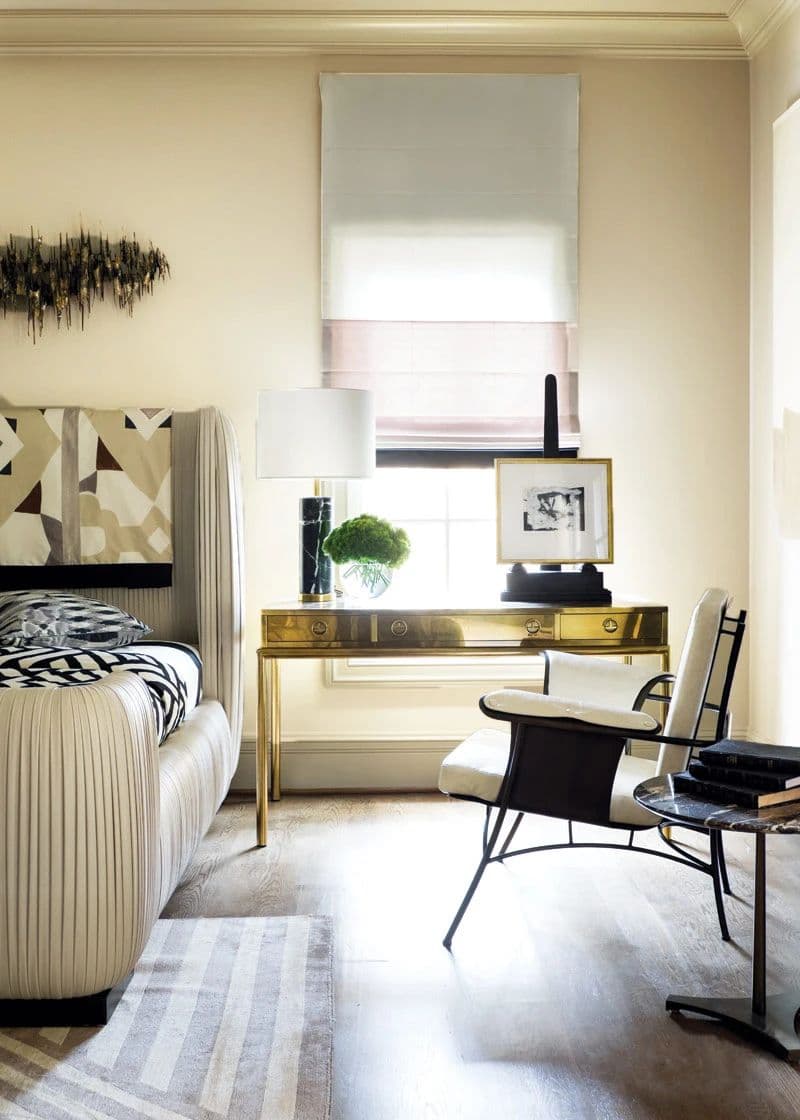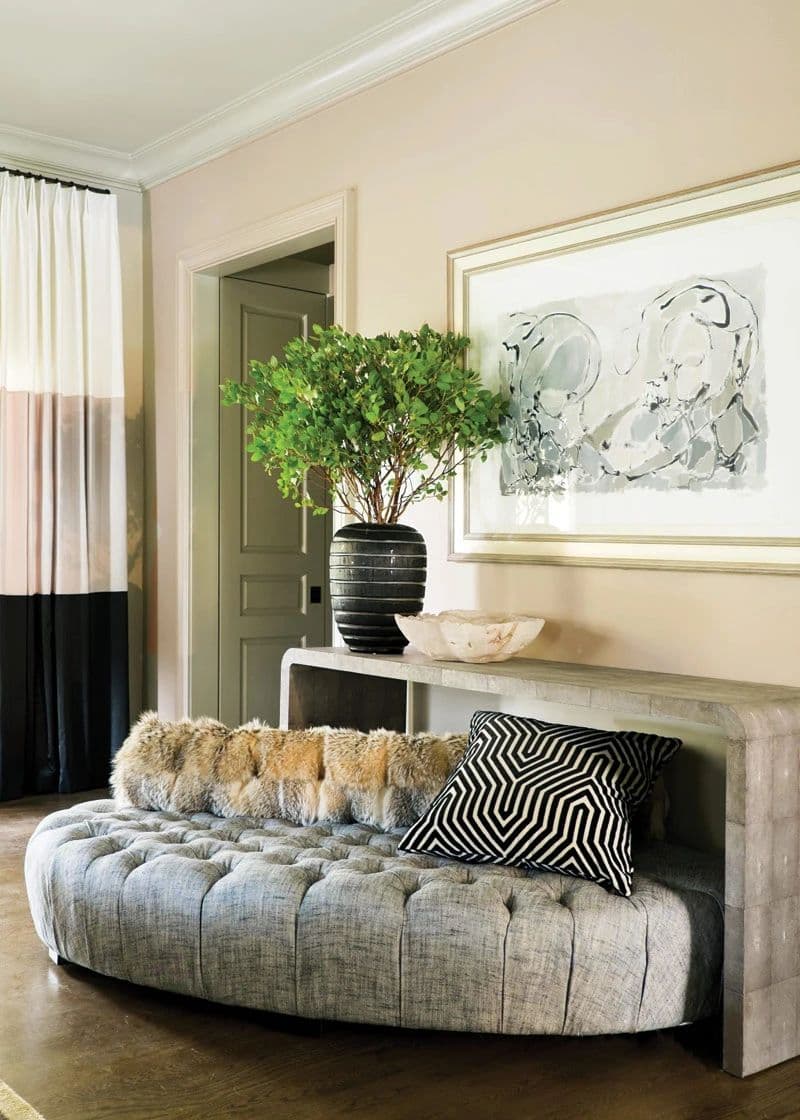 Fashion children's room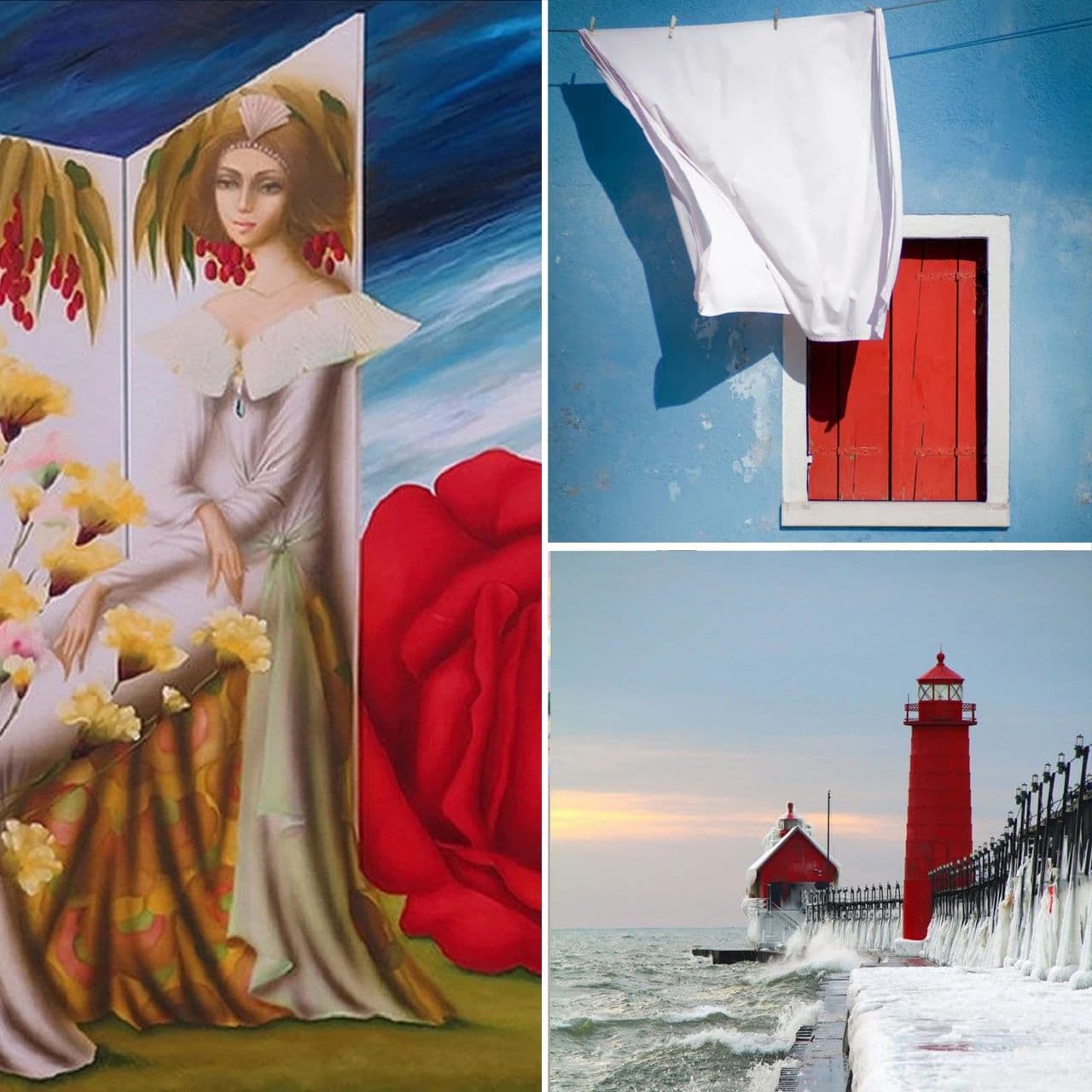 Blue and white stripes give children a rich color association, both the logo decoration on the sailors' coat and hat, but also symbolize the blue waves of the blue sea. Navajo yellow sets a warm and comfortable tone for the whole space, like the soft and delicate white beach, and like the sun shining warmly on the earth. The structure and design of the bed resembles a ship's cabin, while the upper and lower structures ensure that there is plenty of space for entertainment. The combination cabinet doors are hidden on both sides of the bed, as if they are integrated with the walls. The contrast between the orange and the deep sea blue ignites the vitality of the environment.