Six contemporary kitchen style trends here is not only smoke and fire but also a strong artistic gas
Six contemporary kitchen style trends here is not only smoke and fire but also a strong artistic gas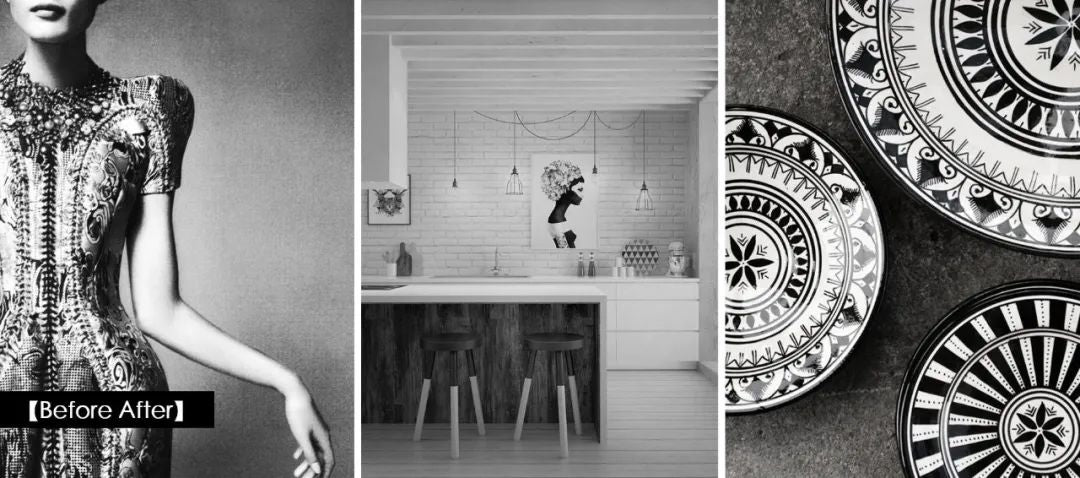 With soft tones, exquisite materials, and modular space, this article introduces six confident kitchen tones, where kitchen appliances and accessories are done in harmony and aesthetic vision.
Mix and match
When pink marble meets brass and wood, and then these materials enter the kitchen color scheme in soft color combinations, you will find that the normally monotonous space becomes stylish and sensual.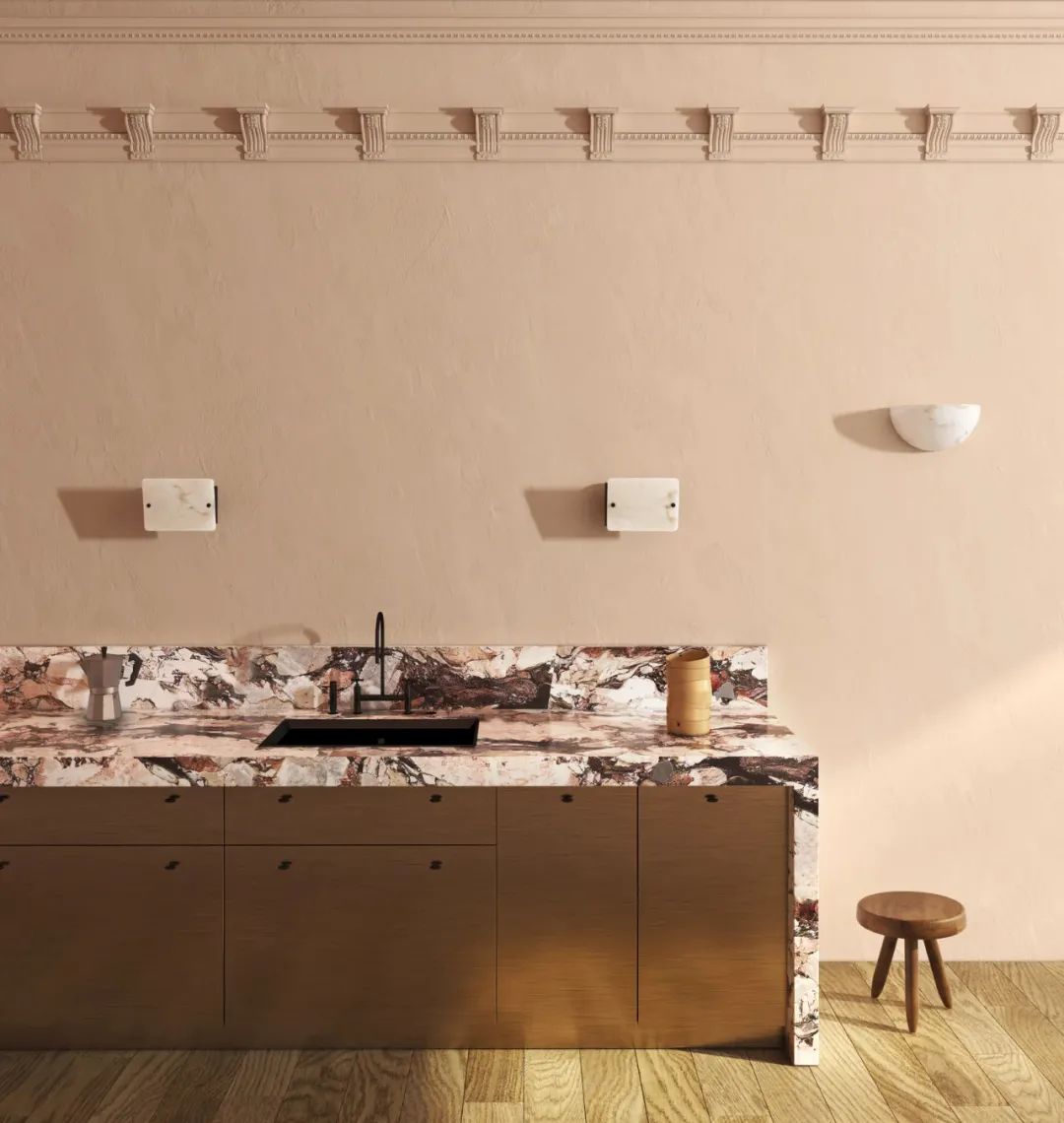 A kitchen with brass and pink marble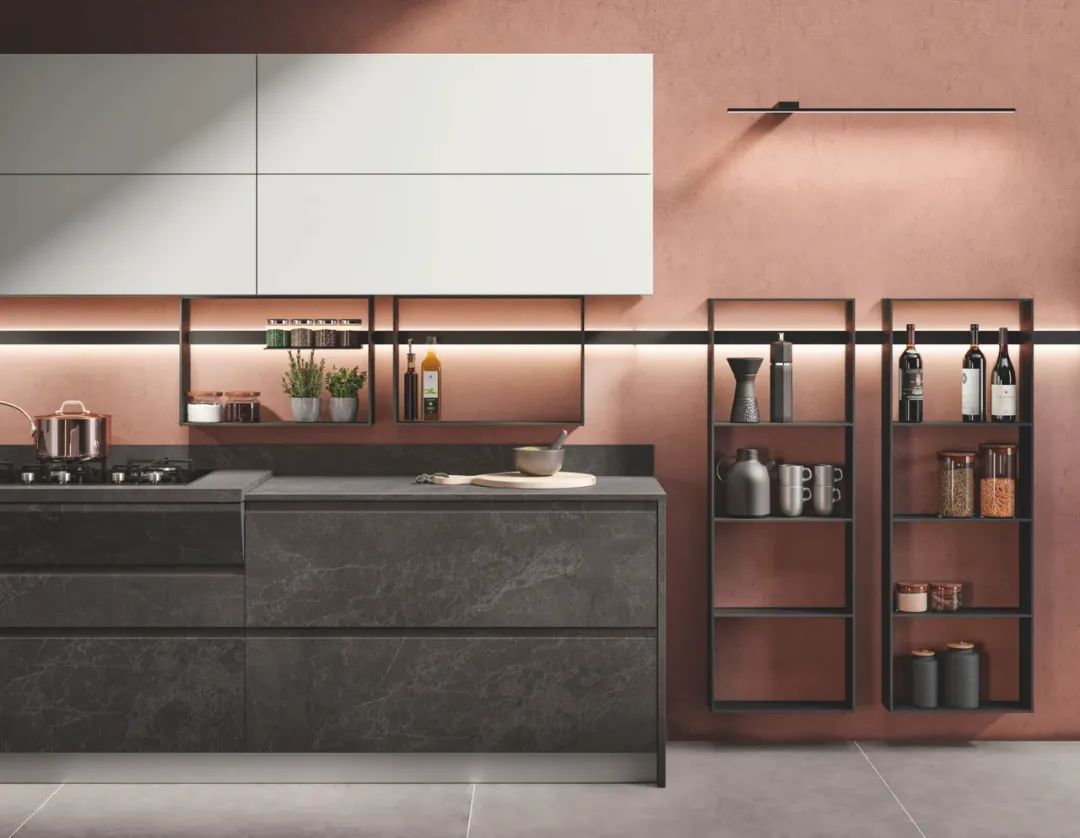 Dark gray stone countertop with aluminum frame and matte lacquer cabinets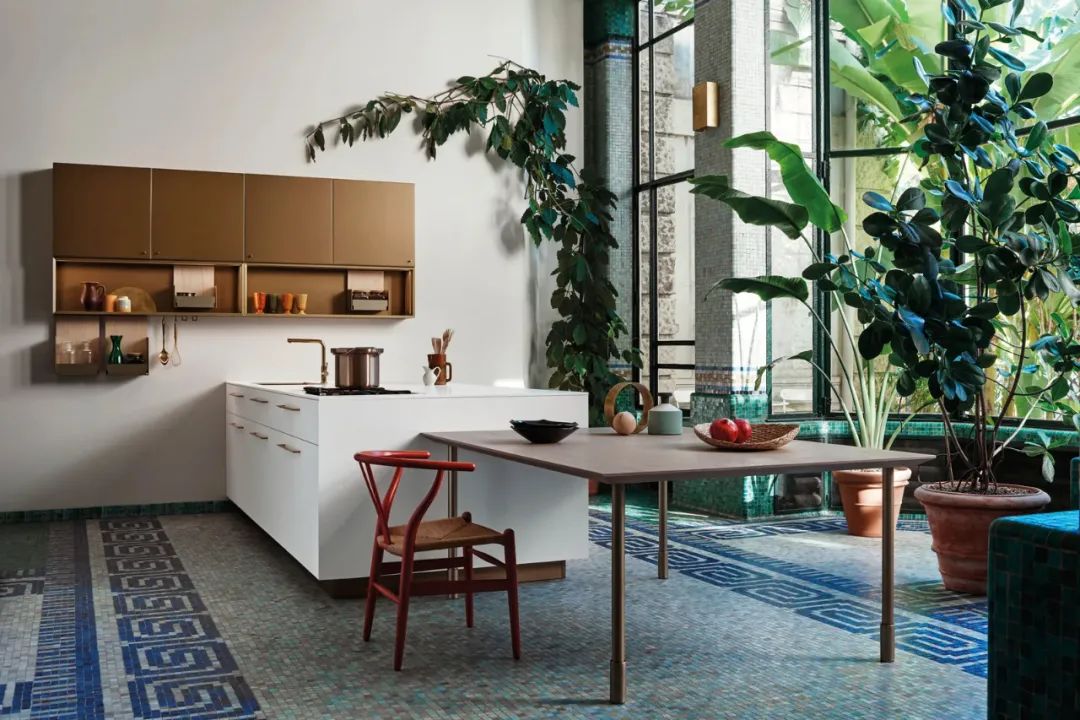 Minimalist kitchen
When simple lines and raw materials are combined in a minimalist form, it creates a space that is as full of order as possible.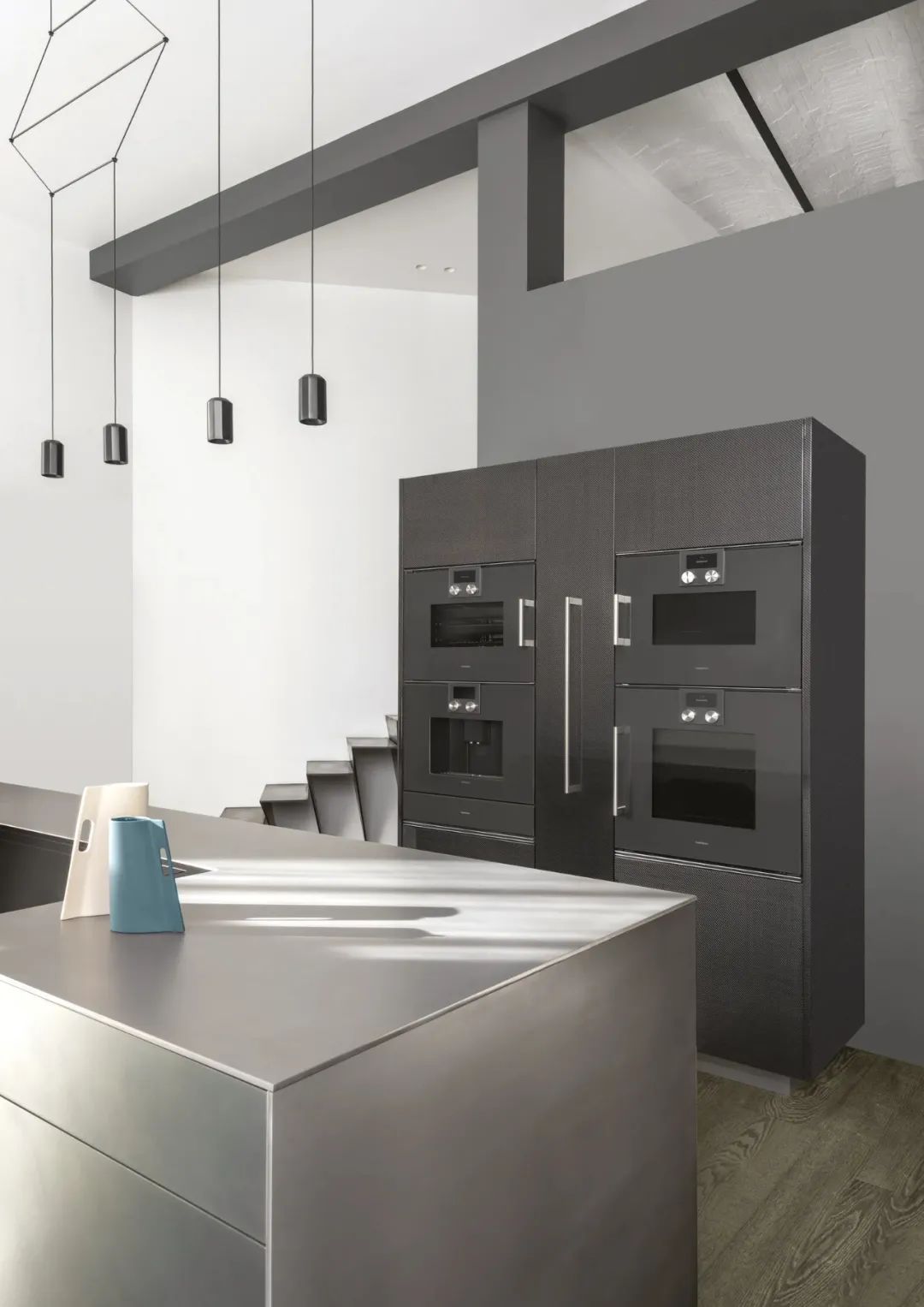 Fully brushed laminated stainless steel countertop with high-gloss polished carbon fiber furniture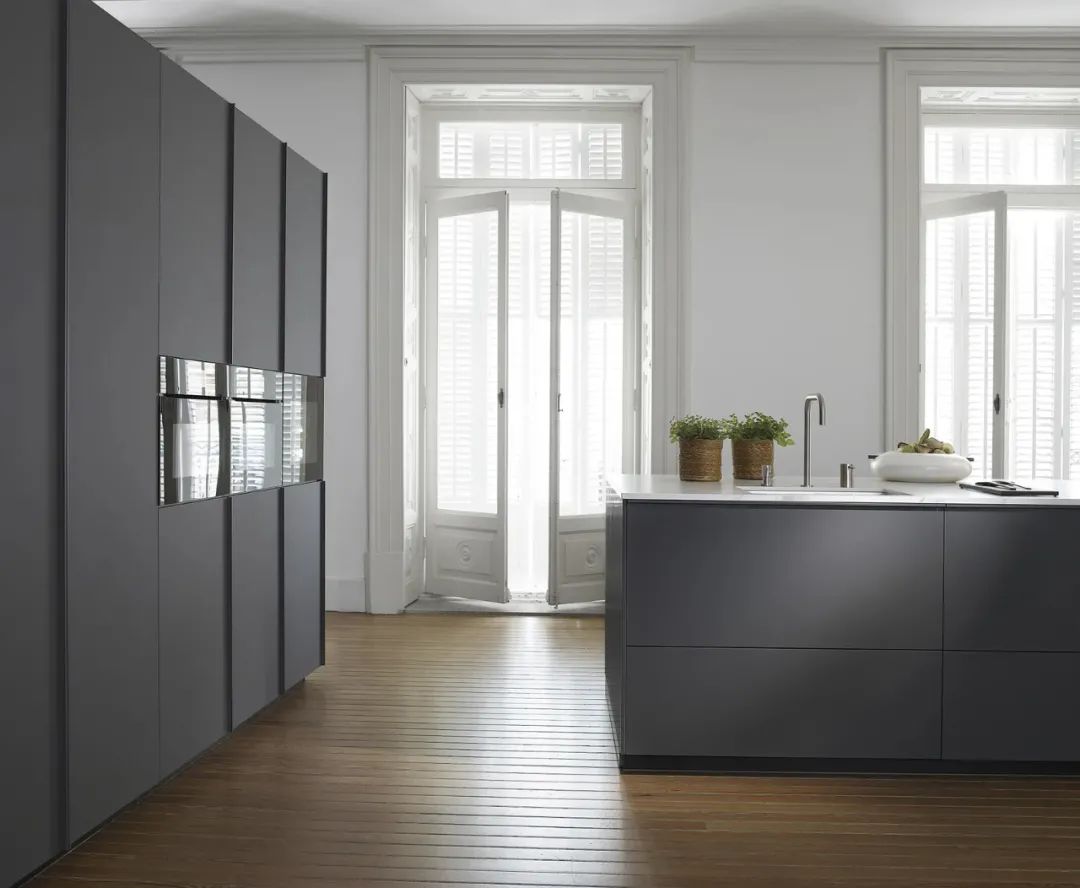 Compact laminate countertop with marble finish and anthracite gray finish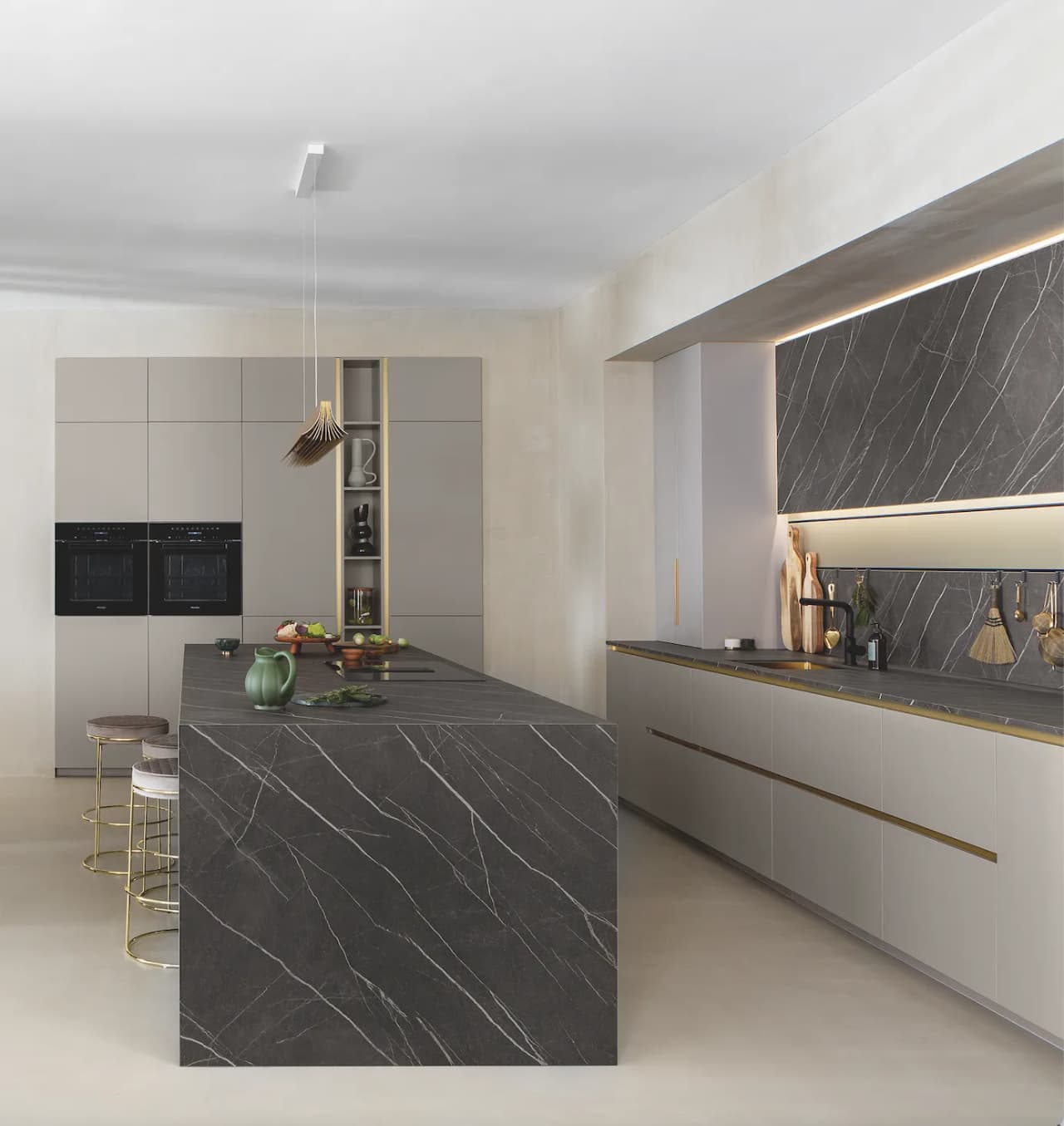 Matte marble laminate countertop. Cabinets with elegant gray color
Adding metallic colors to the kitchen
Stainless steel, aluminum, and copper are metals that shine brightly and show great decorative power in an industrial chic atmosphere and chic rustic ambiance.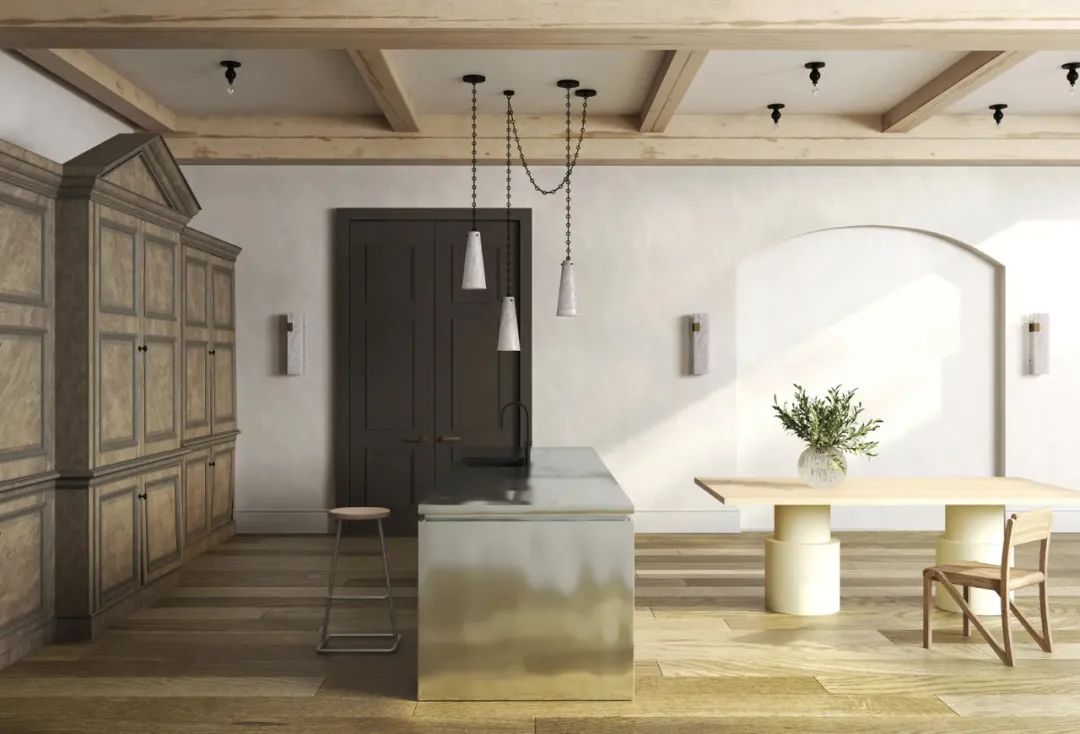 Kitchen with stainless steel island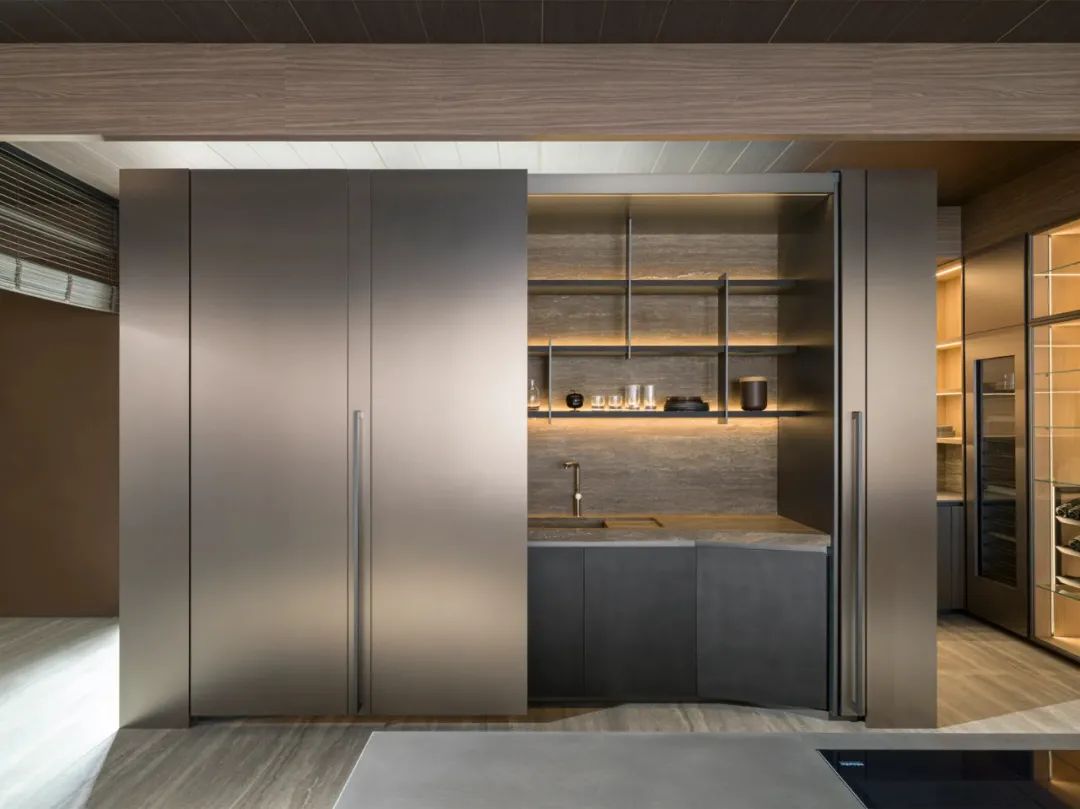 Curved marble countertop with honeycomb aluminum bi-fold doors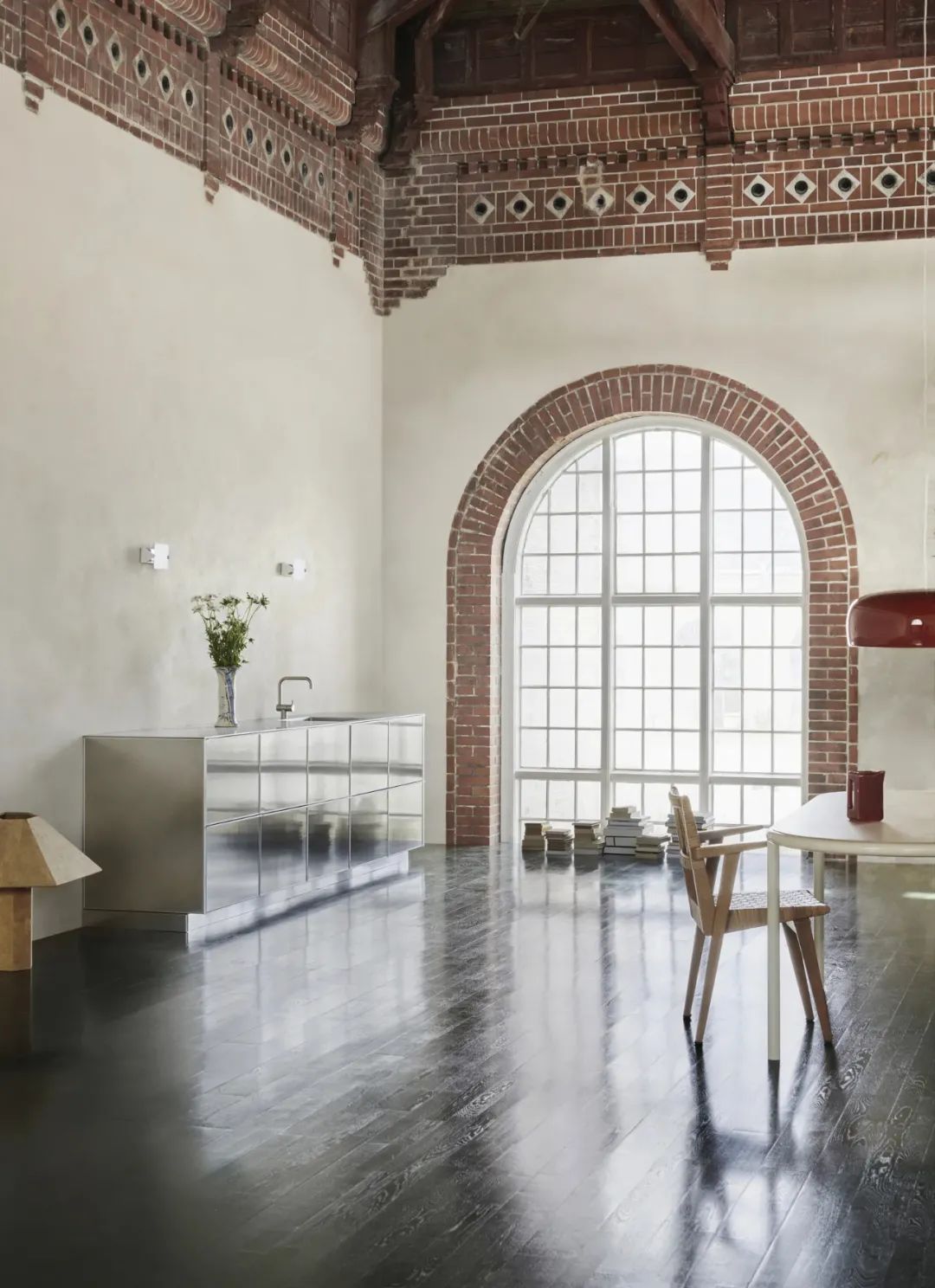 Stainless steel and anodized aluminum worktop with embossed stainless steel façade
Large space
With its large kitchen space and open worktops connected to the table, this worktop brings a sense of organization and a happy working atmosphere to this living room.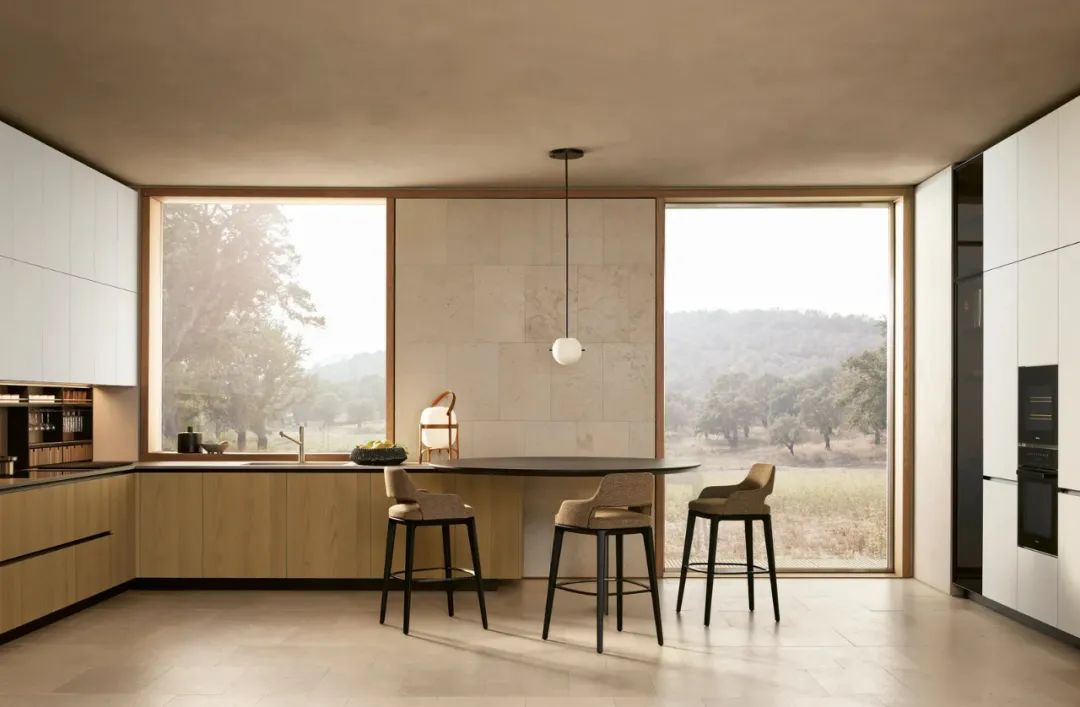 Golden oak base with coffee-colored anodized aluminum countertop and silver gray LTC door against the wall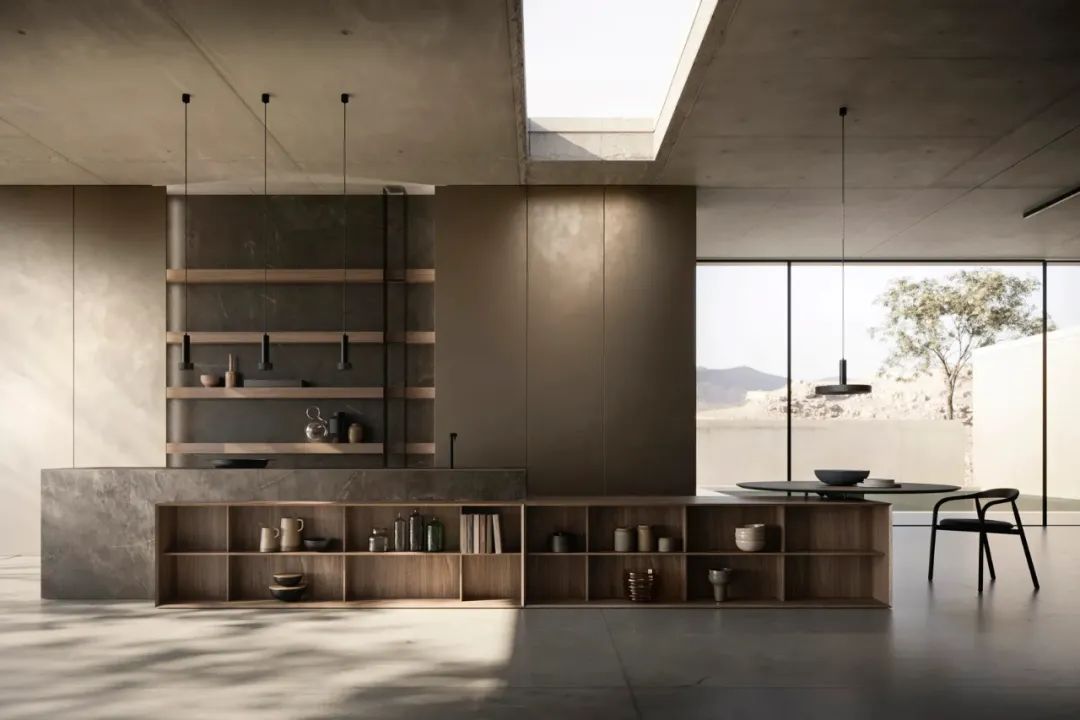 Walnut storage furniture with a sandstone worktop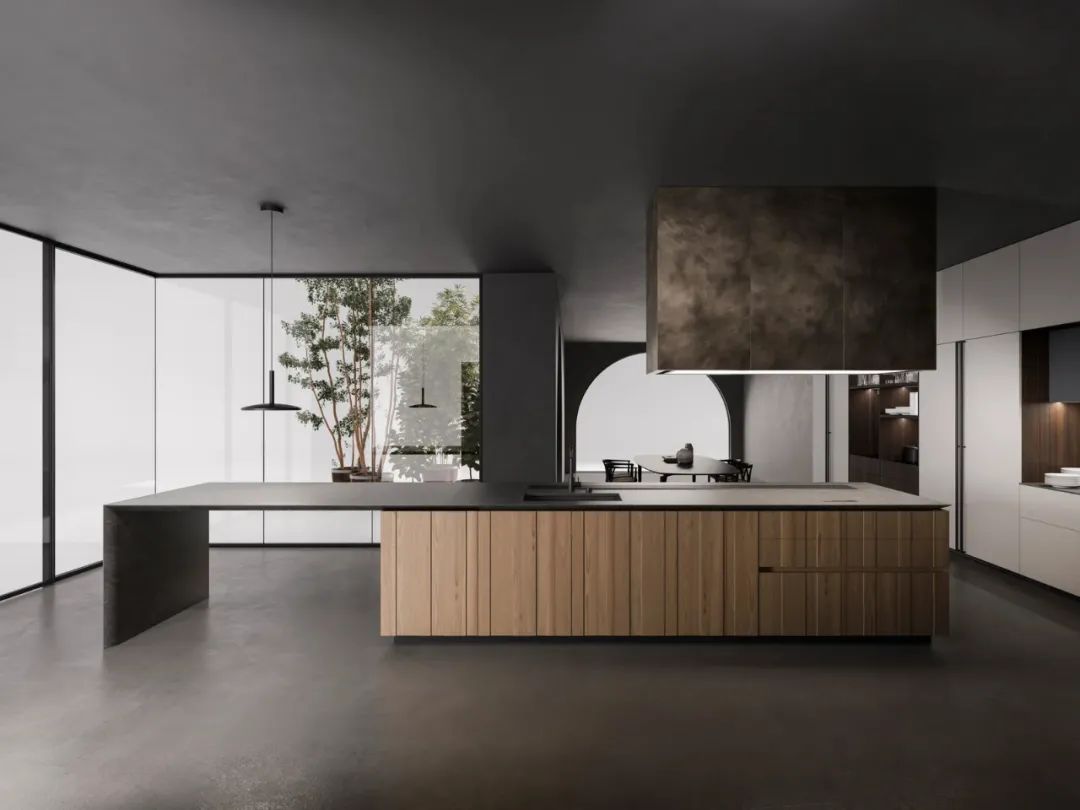 Kitchen with extruded aluminum worktops and integrated with elm wood table
Marble
Elegant and timeless marble is more appropriate than ever for bookcases, worktops, and facades.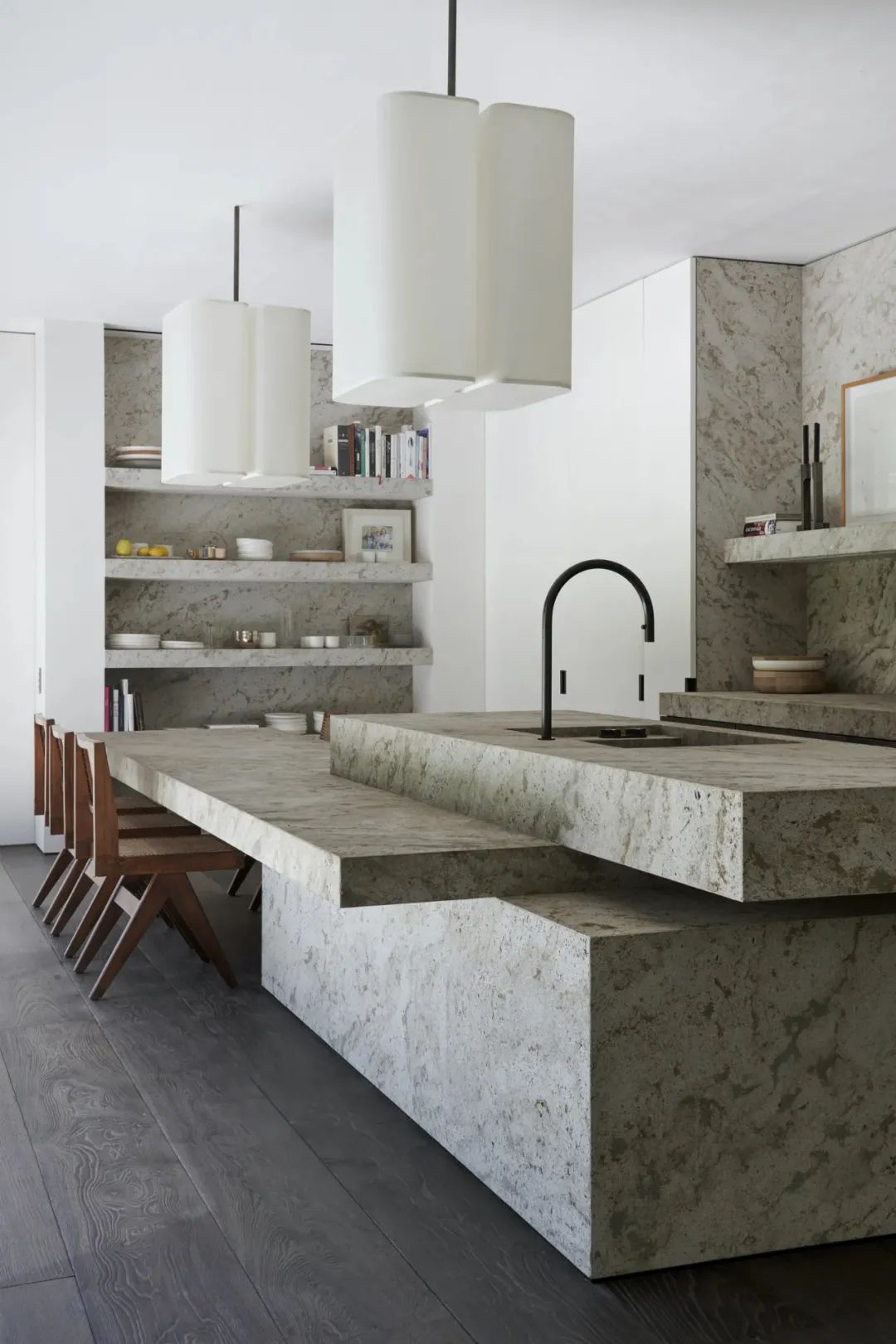 Floating kitchen island in Muschelkalk's natural stone with Obumex metal finish on the front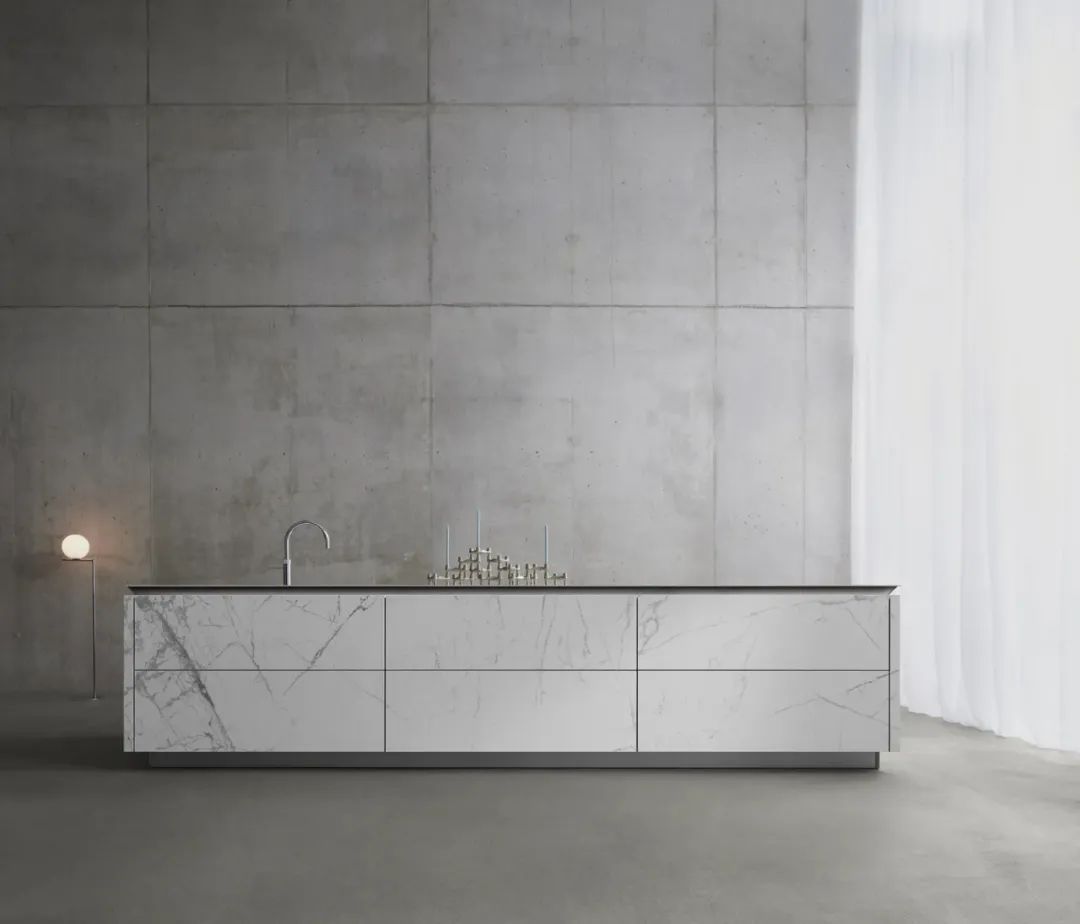 Kitchen island with ceramic front, aluminum sink and LED backlighting with ceramic countertop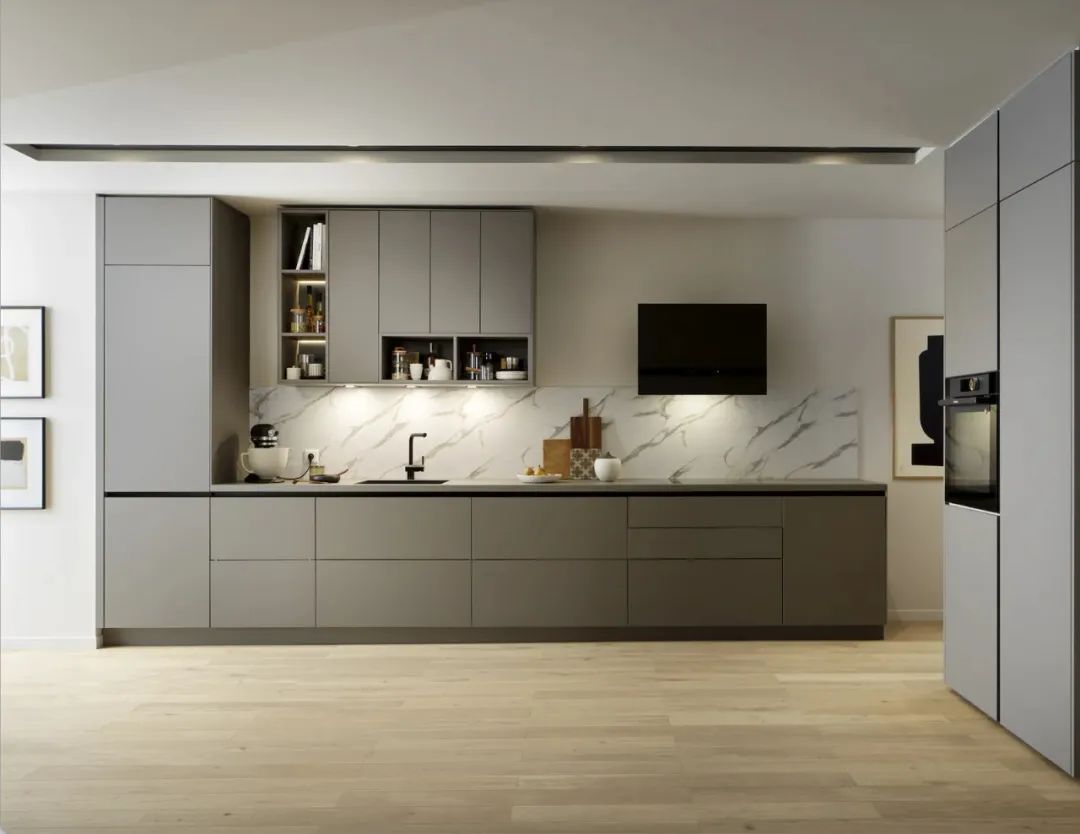 Laminated particleboard with laminate countertop with marble backsplash
Lightweight wood
Wood is inherently noble and warm, and contemporary kitchen wood takes a new approach to contemporary creations.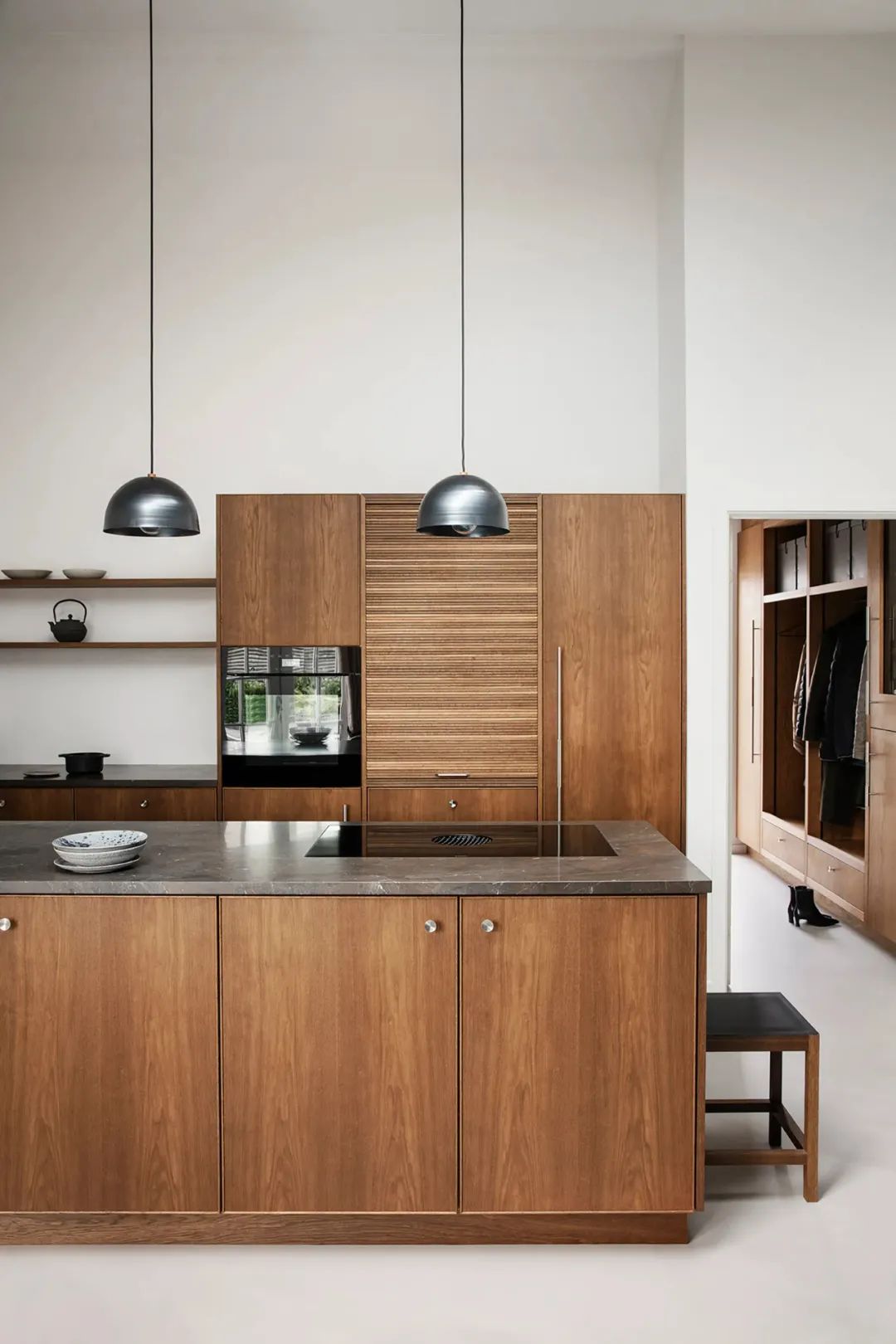 Kitchen with oak and stone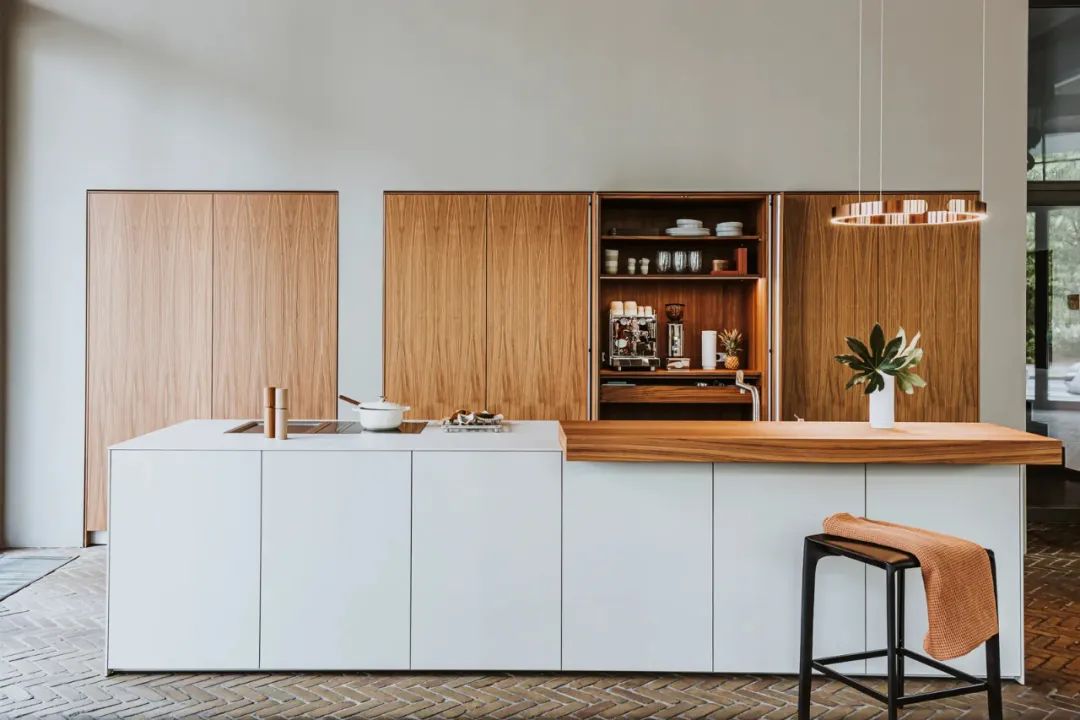 Laminate countertop, bar, and walnut veneer door