Royal blue, graceful and mysterious, shining elegant shadow
Royal blue, graceful and mysterious, shining elegant shadow
The bright stars light up the night sky, and the large blue color pours down with the starlight, mysterious and graceful. It knocks open your window and invites you to a royal ball, like the magic of a fairy godmother. The fluttering figure in the rotation of the infinite elegance is unforgettable.
Sunset Avenue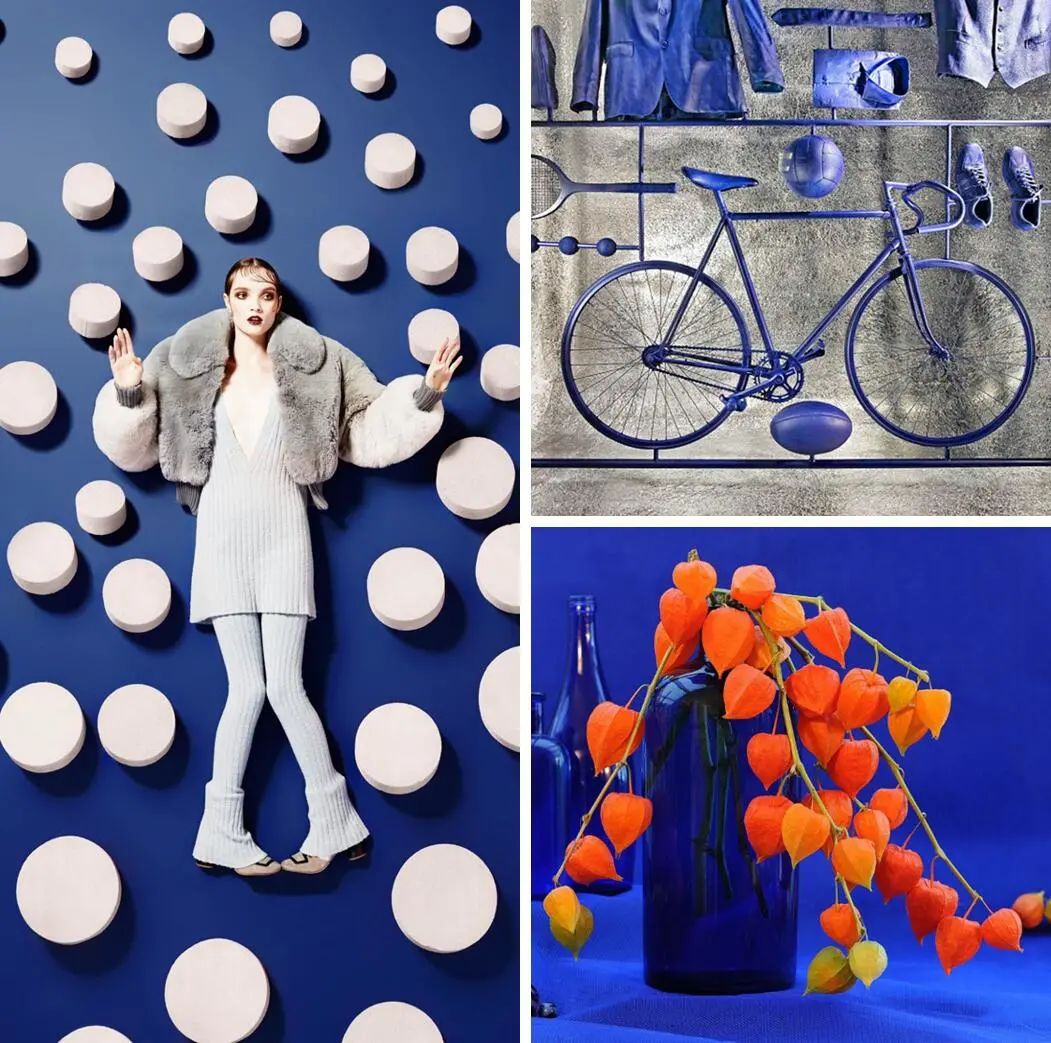 This is a small apartment living room with bright royal blue walls with vibrant orange fabrics and small pieces of furniture and decoration, warm and cheerful. The addition of white gives it a fresh look. The fog-colored rug with blue patterned decoration is topped by silver and white sofa, forming a harmonious change of layers. The photo wall consisting of colorful decorative paintings behind the sofa adds an artistic touch while making the room more vivid and lively. The open shelves are in the same color as the walls, making them perfectly invisible. Greenery brings vividness and vitality.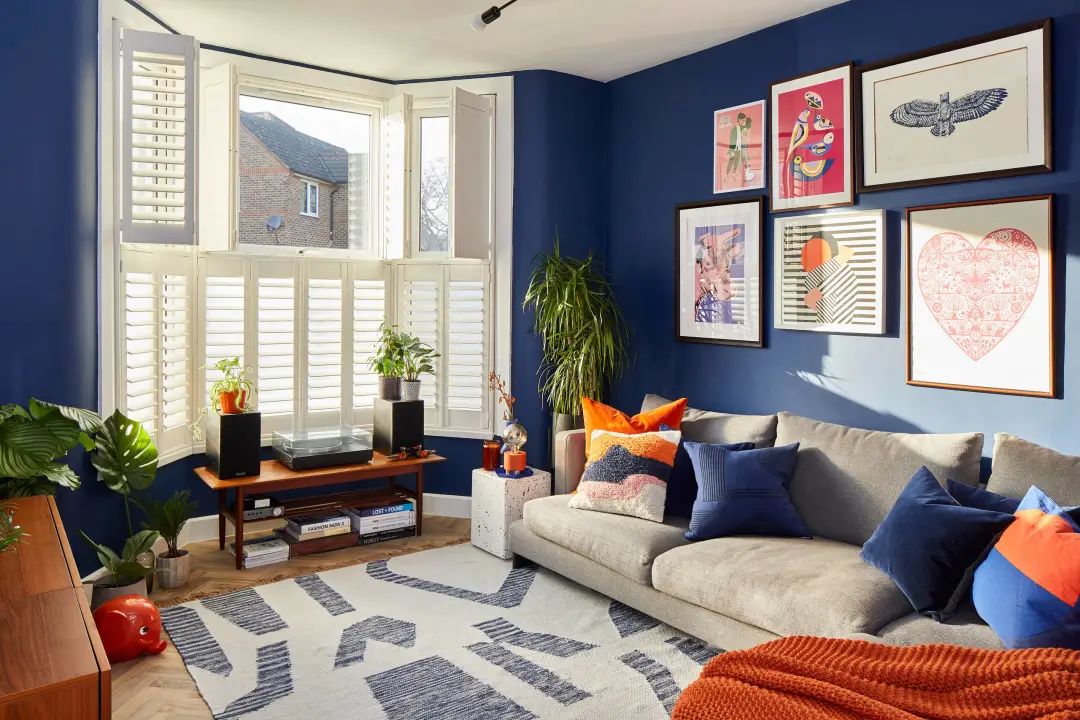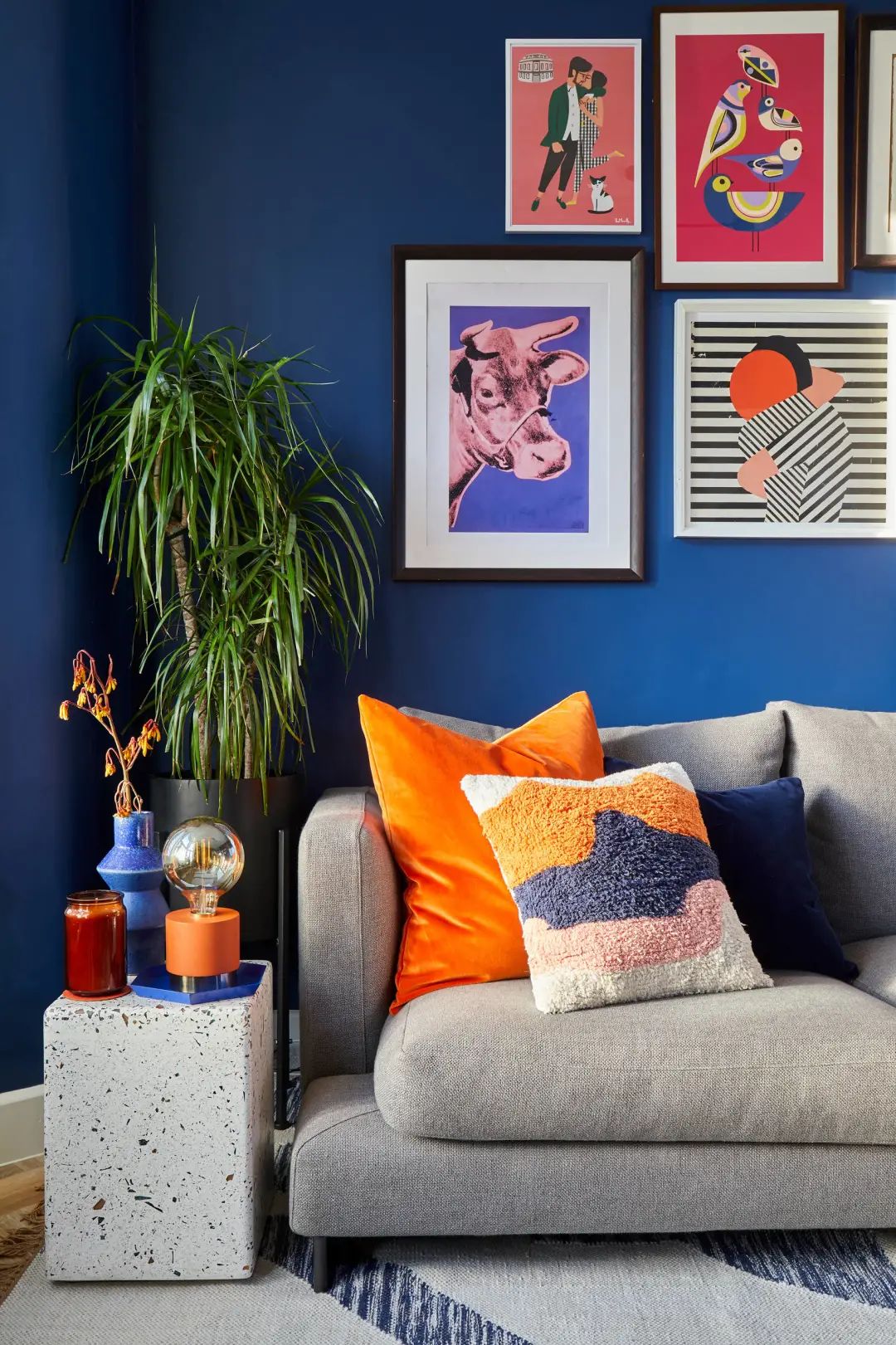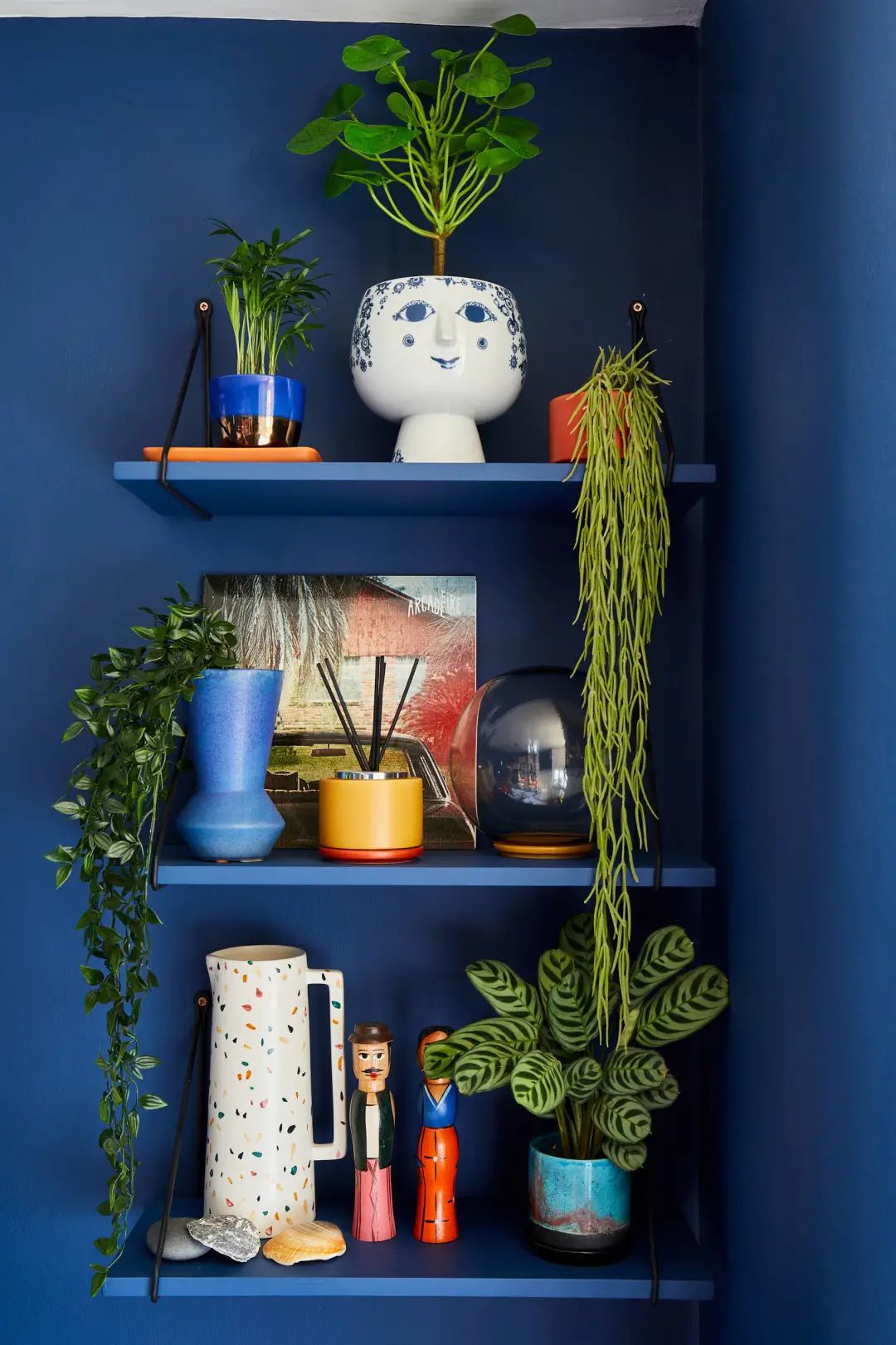 Snow White's Cottage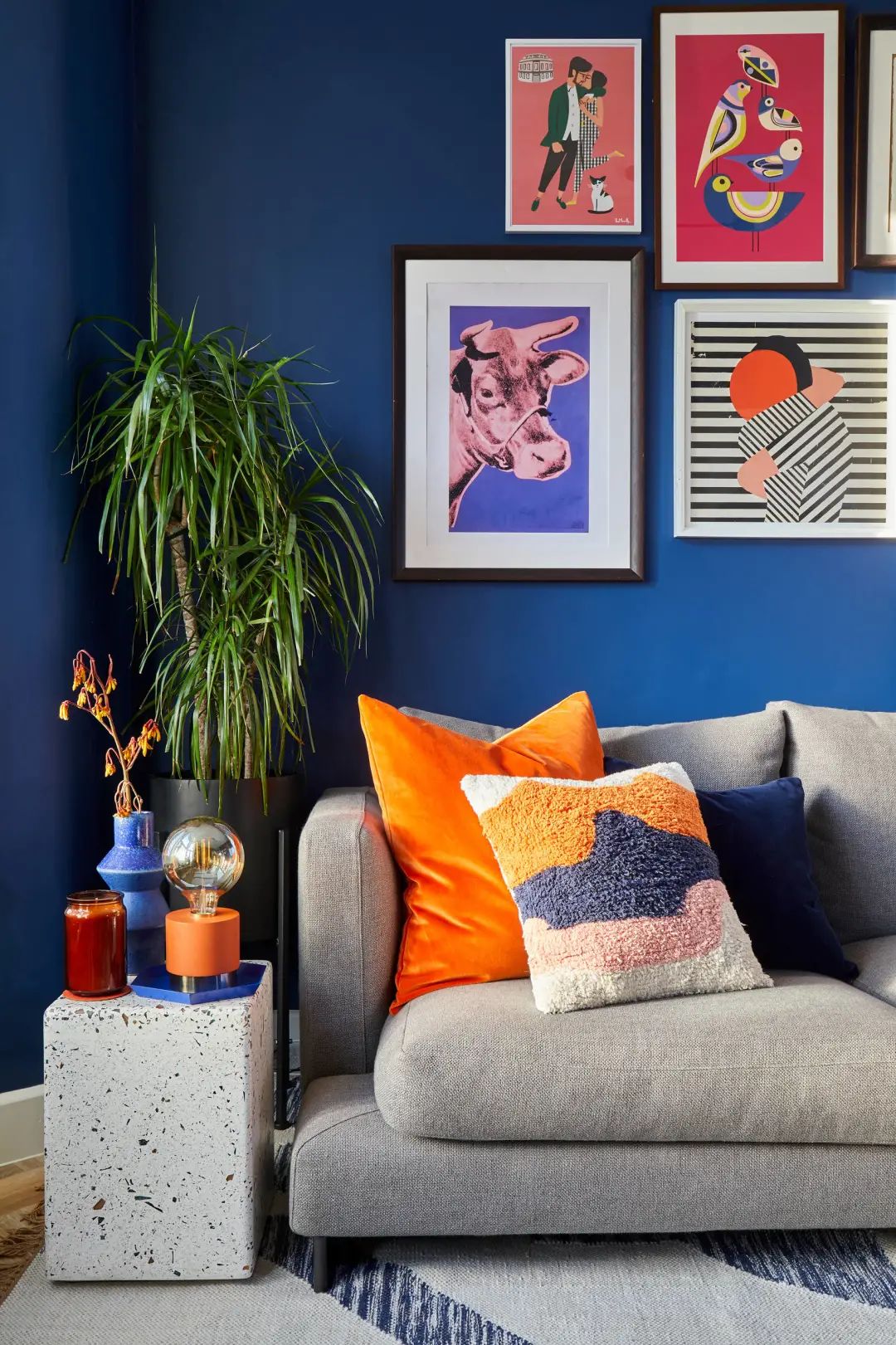 This living room is dominated by bright white, with floor-to-ceiling windows to create a bright and refreshing space. The royal blue carpet in the space succeeds in becoming the C-suite, on which are placed a white sofa decorated with fire-red and moonlight-colored cushions, a single chair with a blue and white pattern, and a pair of tango-orange reclining chairs, and the bright color combination makes the whole session area look very energetic.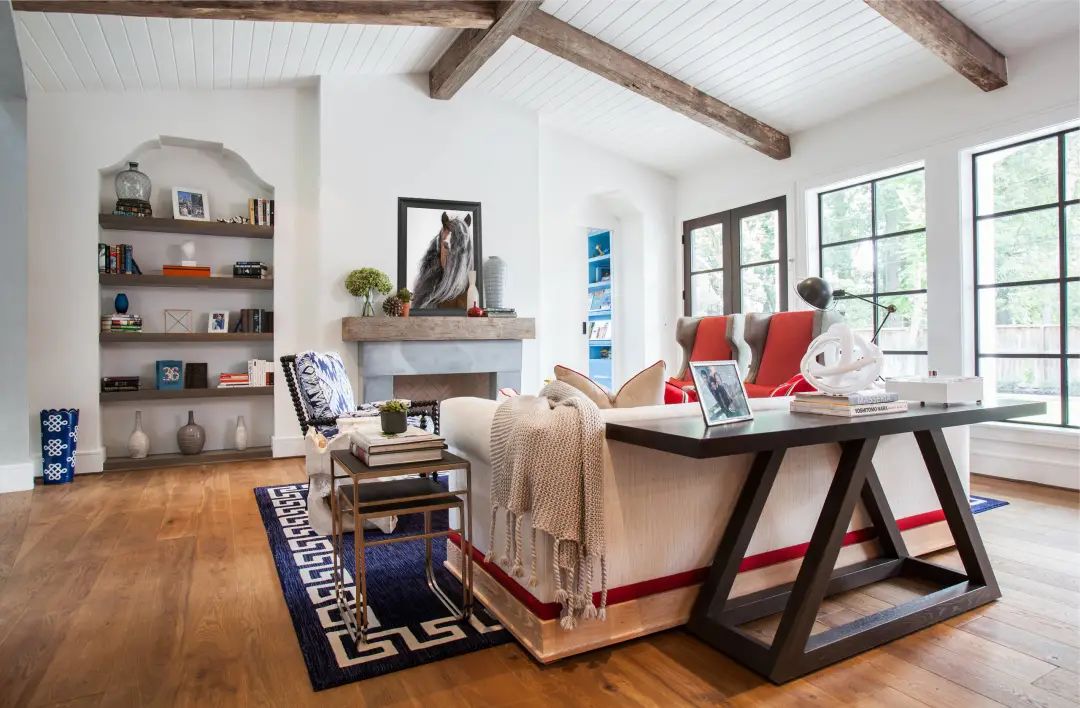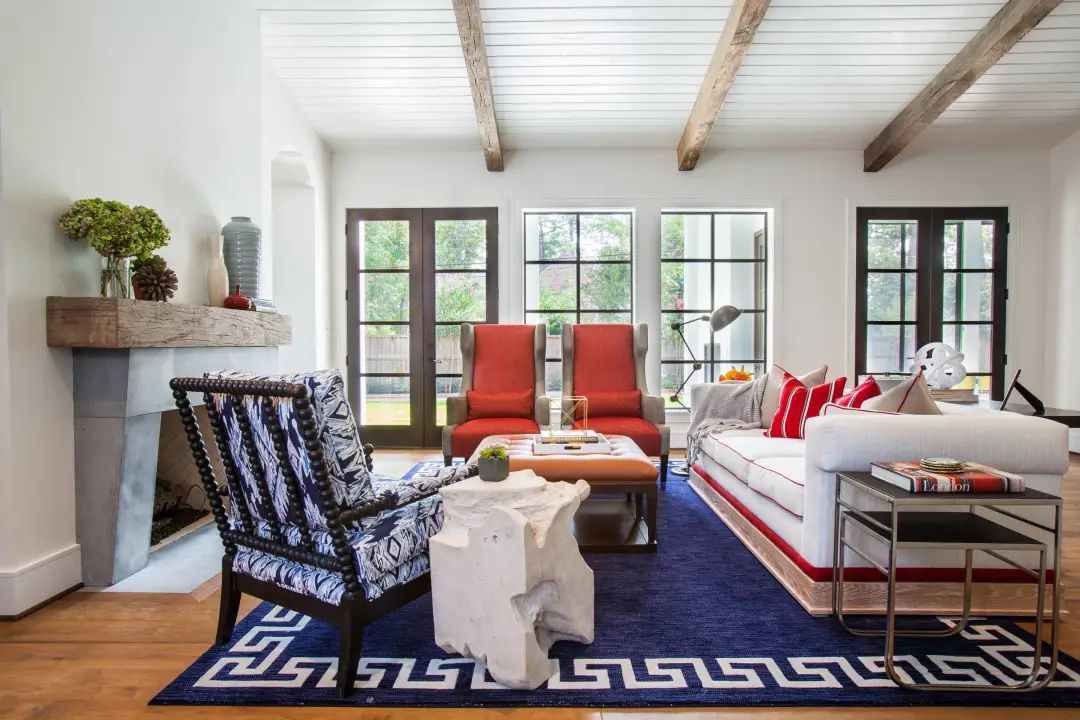 Grow up with you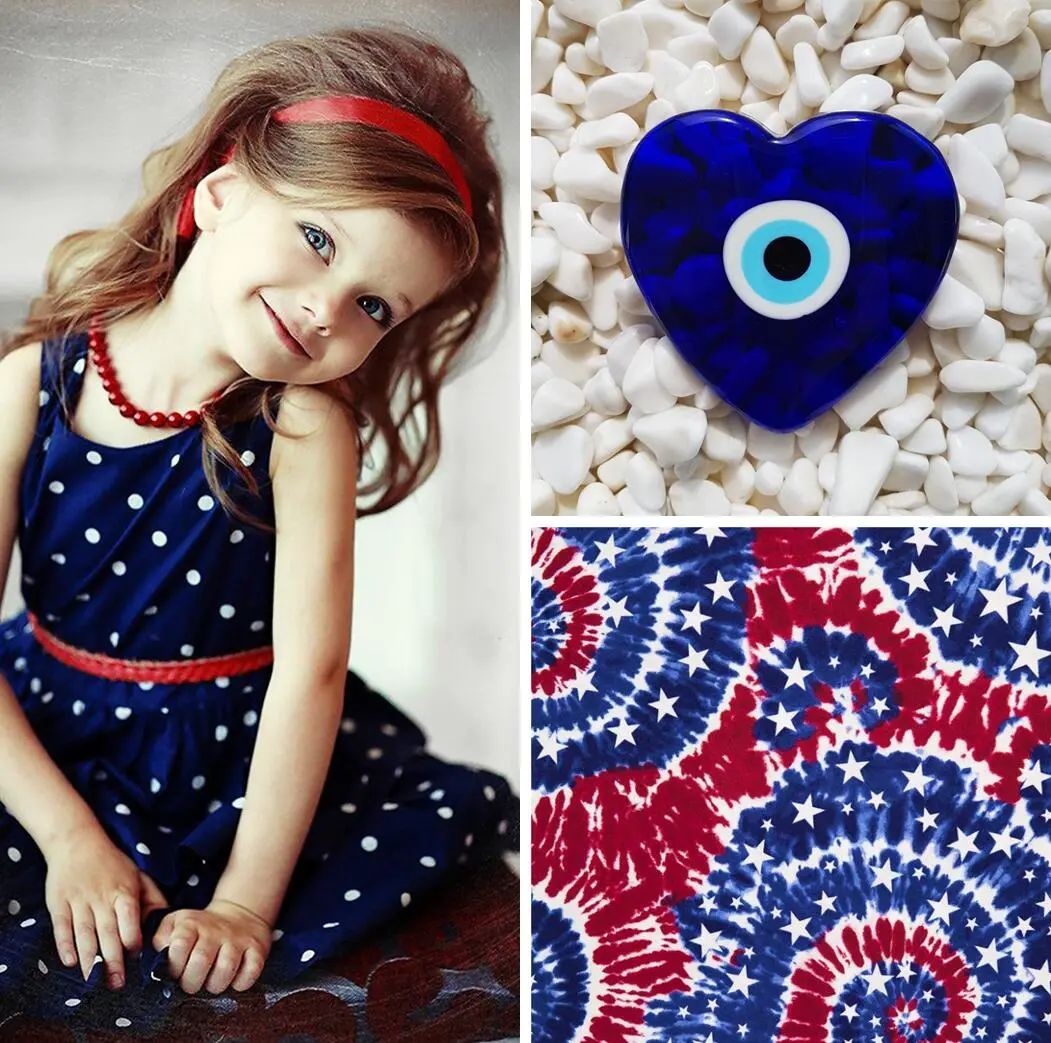 This is a children's room. The more saturated royal blue pastel is painted in the lower part, dividing the wall in two and visually increasing the height of the ceiling. The sand-colored carpet makes the room warmer and more comfortable. The navy blue curtains echo the royal blue fabric, both with crushed floral accents. An extension wall becomes the partition between the boy's room and the girl's room. Inside the wall, the niche is a ketchup red storage cabinet, which adds a touch of warmth to the room while meeting storage needs. The neutral design makes this children's room practical for growing up with the children at least to the teenage stage.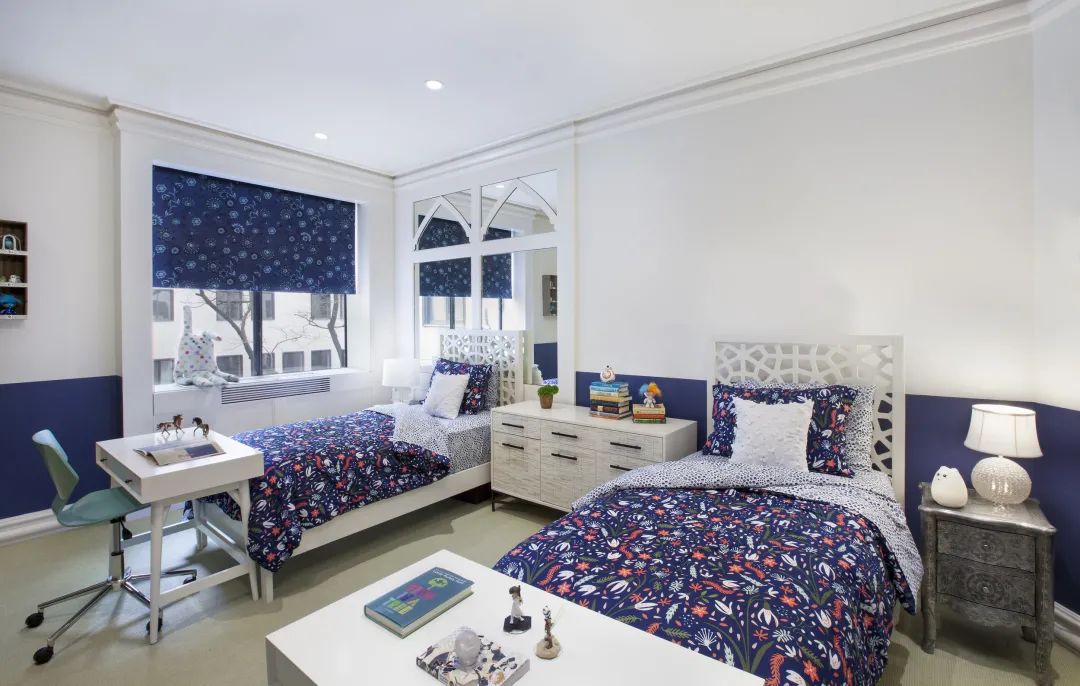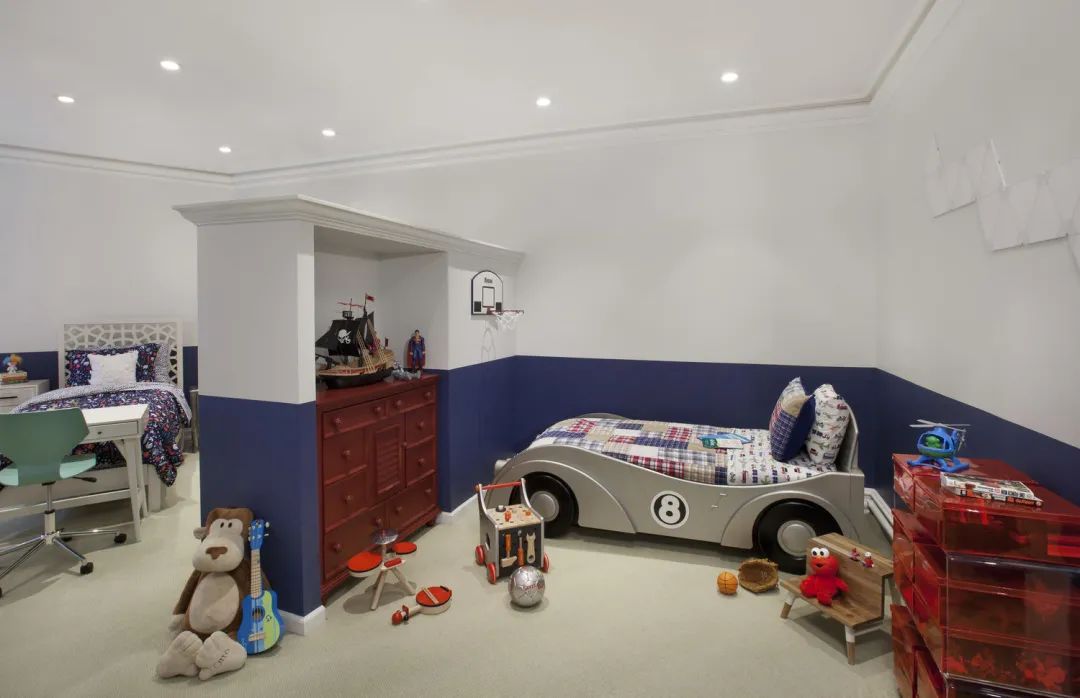 Classic sophistication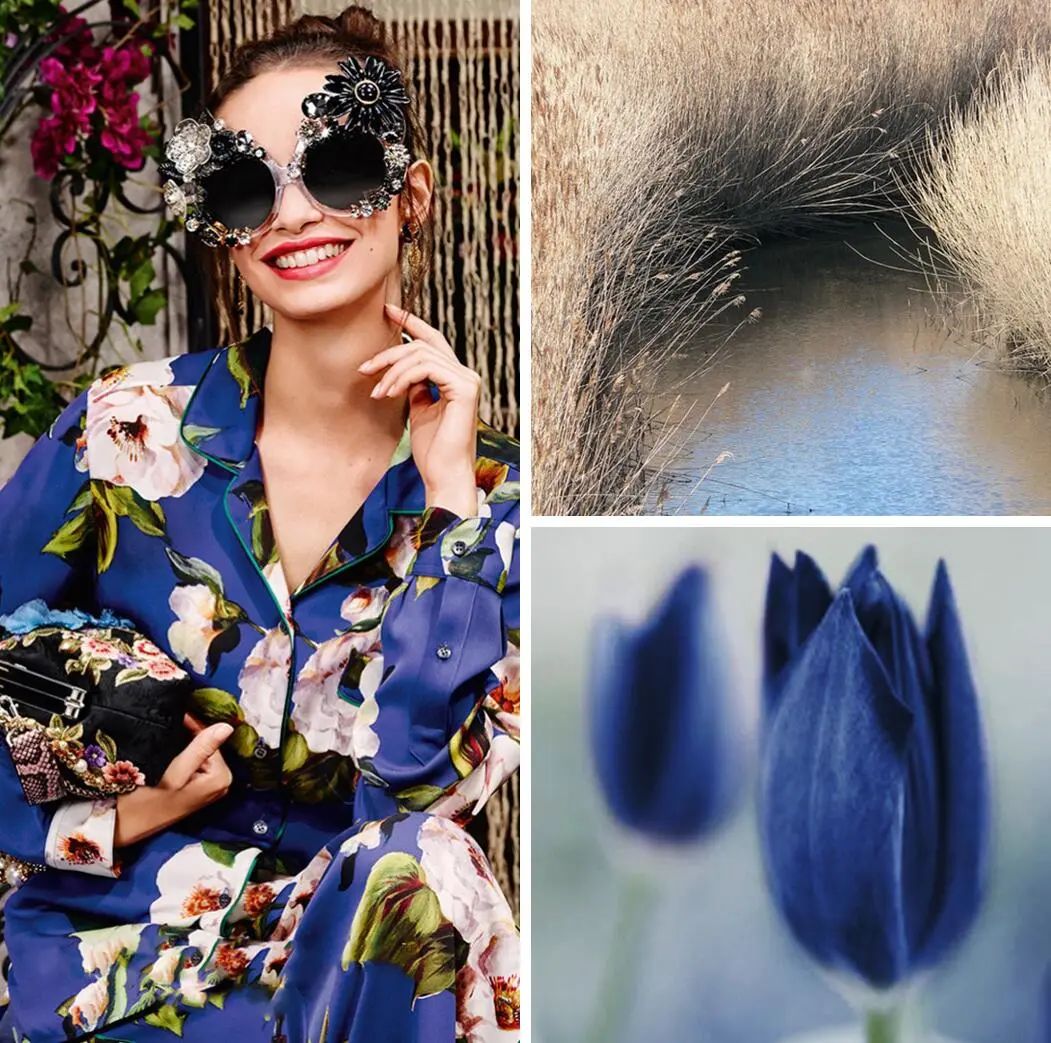 This is an artistic bedroom, with large prints and geometric lines alternating on the curtains, bedding, wall art, sofa, and cushion bags, the artistic tension of the design attracts the eyes to gather. In terms of color scheme, brown tones dominate, and the large area of royal blue adds a sense of ease and spontaneity to the room, making the whole bedroom unique and full of life.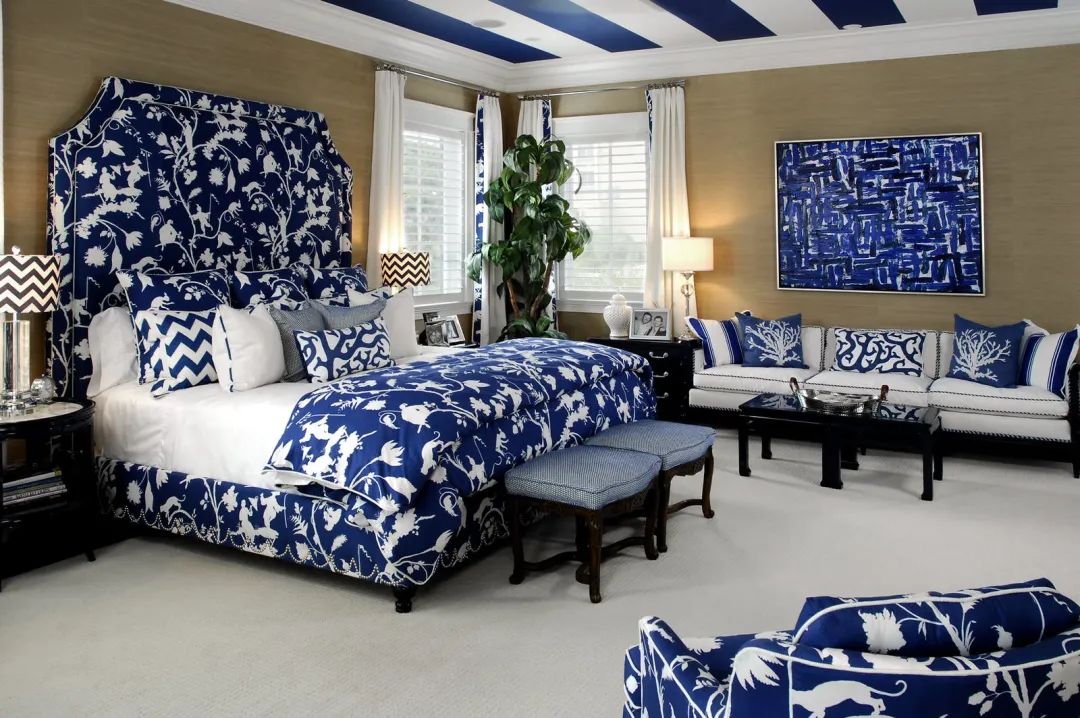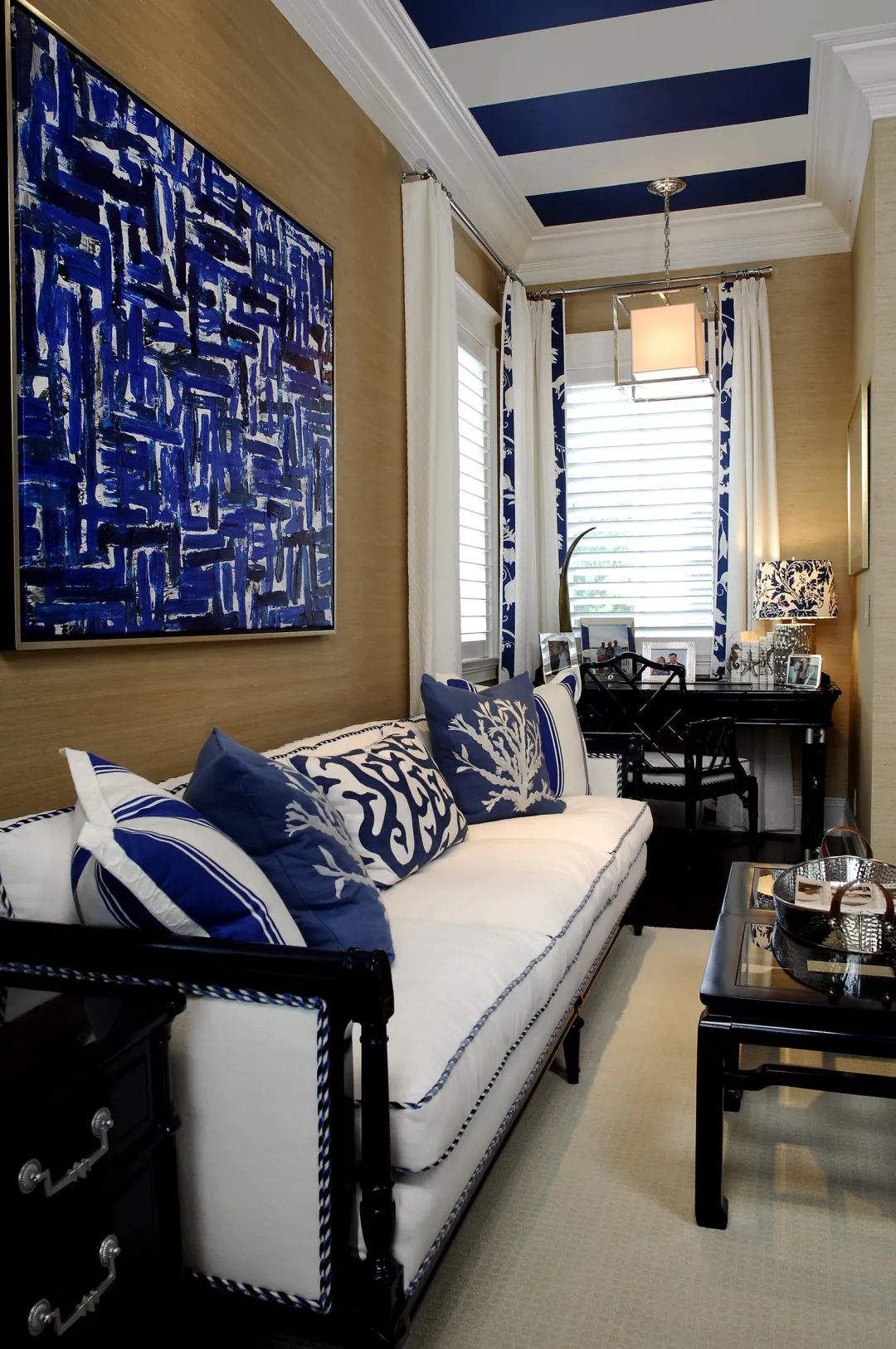 Underwater Paradise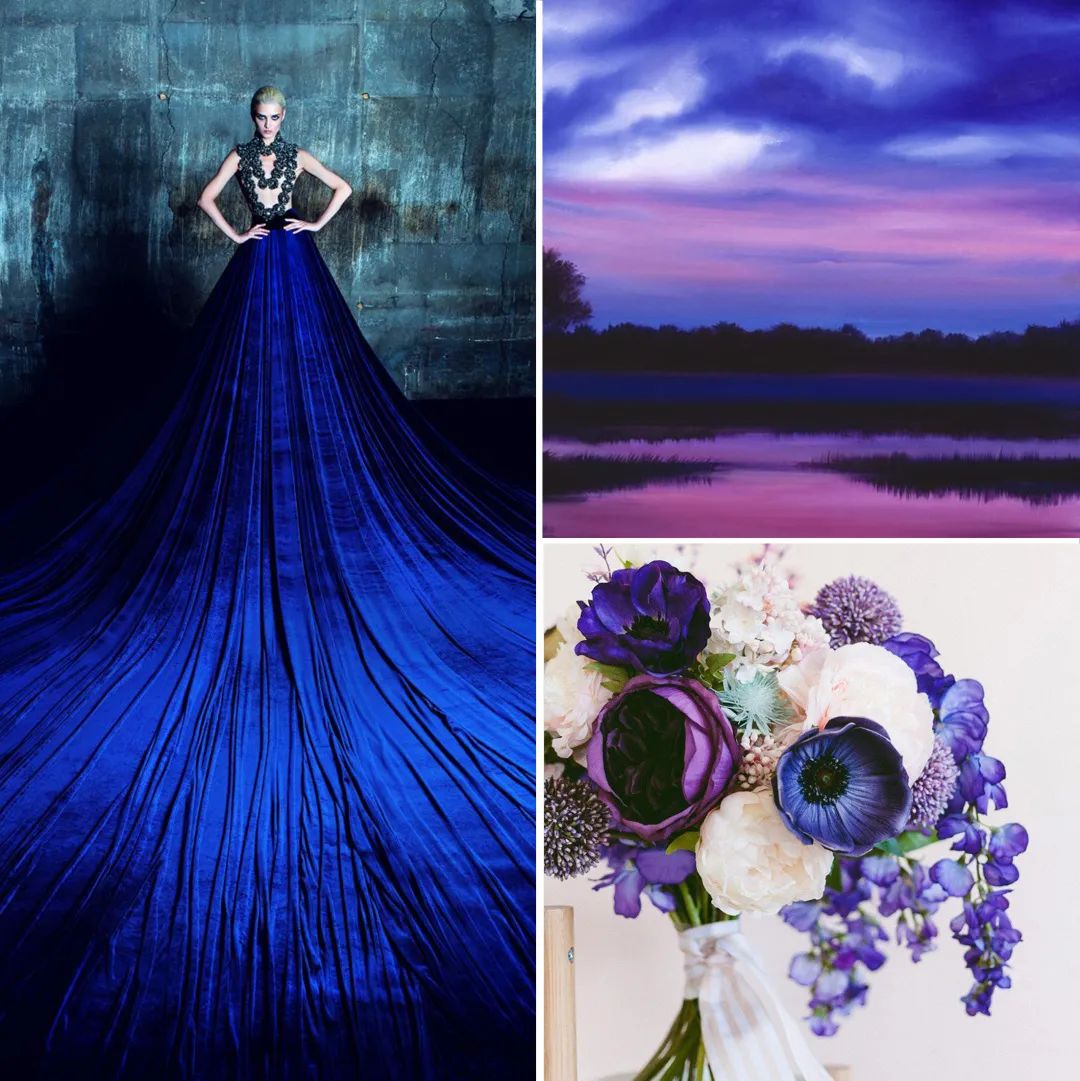 Bright white is bright and refreshing as if the waves on the deep sea. Royal blue and deep sea green, violet for the neighboring relationship, the combination of the three together to form a meeting area, is very harmonious. It makes people think of the gorgeous and colorful corals under the mysterious sea, beautiful and fantastic.