Romantic fire red, reconstructing the classic dream, the twinflower of passion and elegance
Romantic fire red, reconstructing the classic dream, the twinflower of passion and elegance
Red symbolizes happiness and good fortune, and the bright color easily becomes a highlight wherever you go. Fire red is an extraordinarily bright presence in the red family. It is like the best youth of a person's life, fearless and full of vigor. It has inexhaustible energy, full of hope, with a touching look that people can not help but aspire to.
1 Classical weather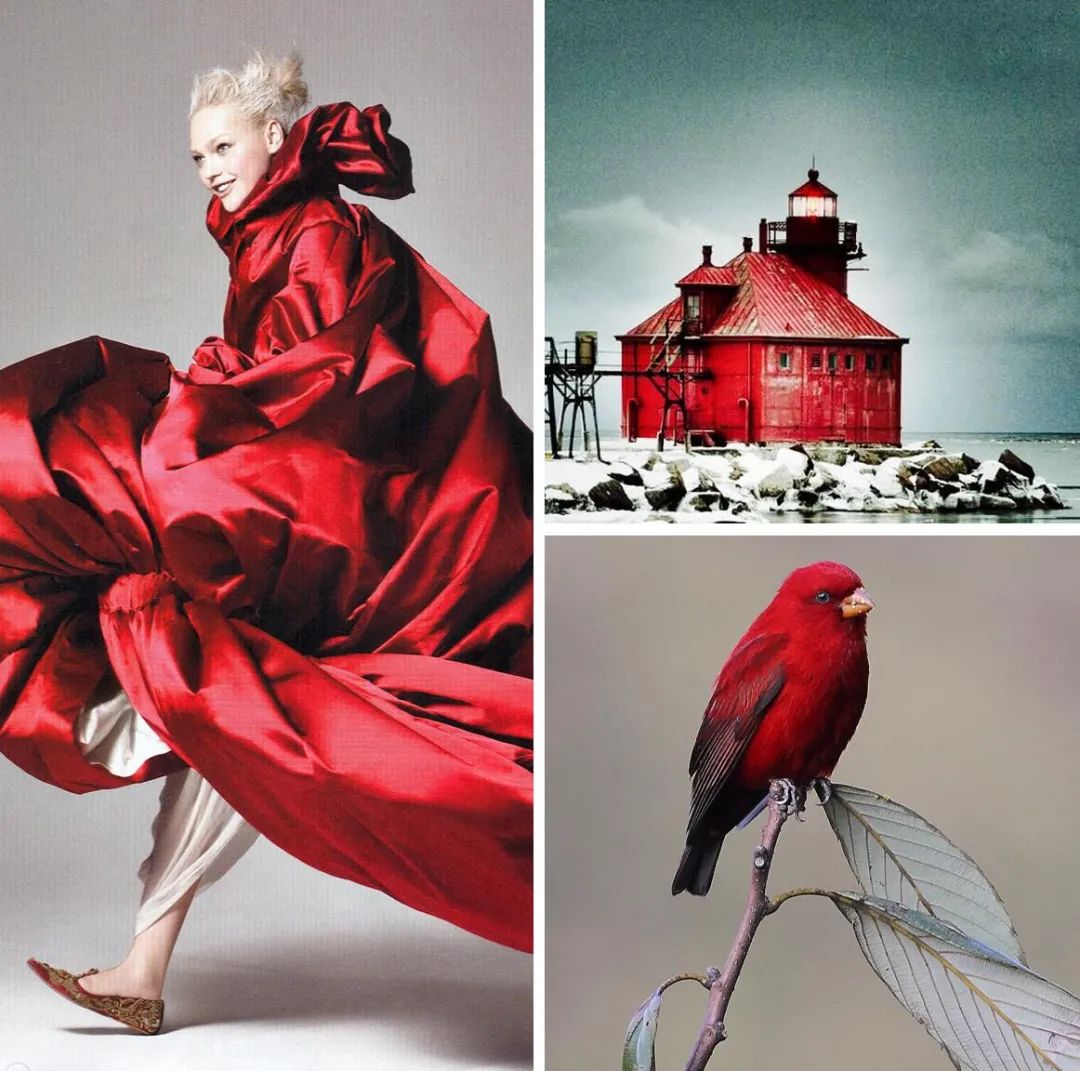 The bedroom space uses glacier gray as the base color, while the bedside backdrop uses fire red with classical plaster molding, which looks elegant and classical. The earth tone bed wrap fabric and curtains moderate the impact of red, while the partridge-colored floor makes the space look smooth and heavy, which is embellished with creamy yellow decorations to bring an elegant temperament.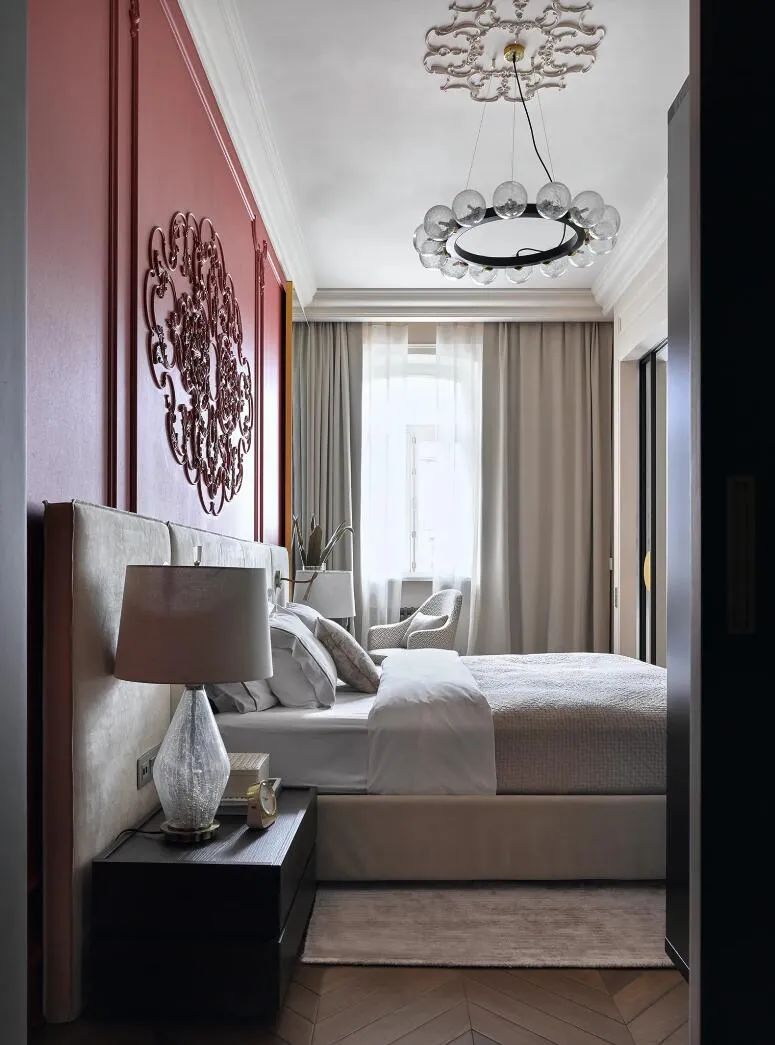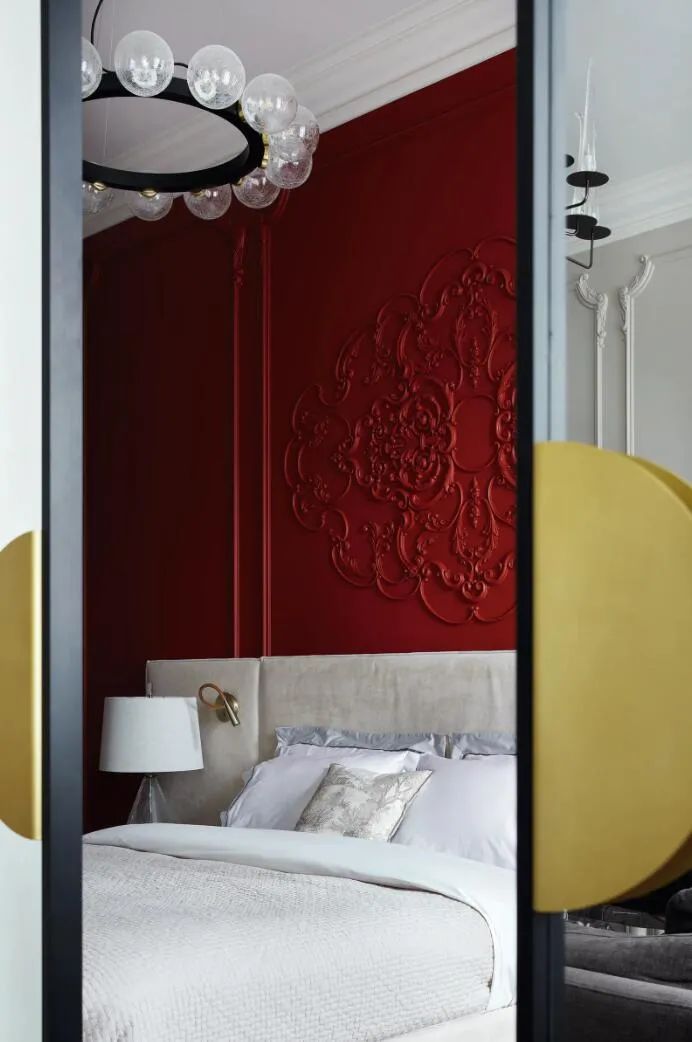 2 Nostalgic mix and match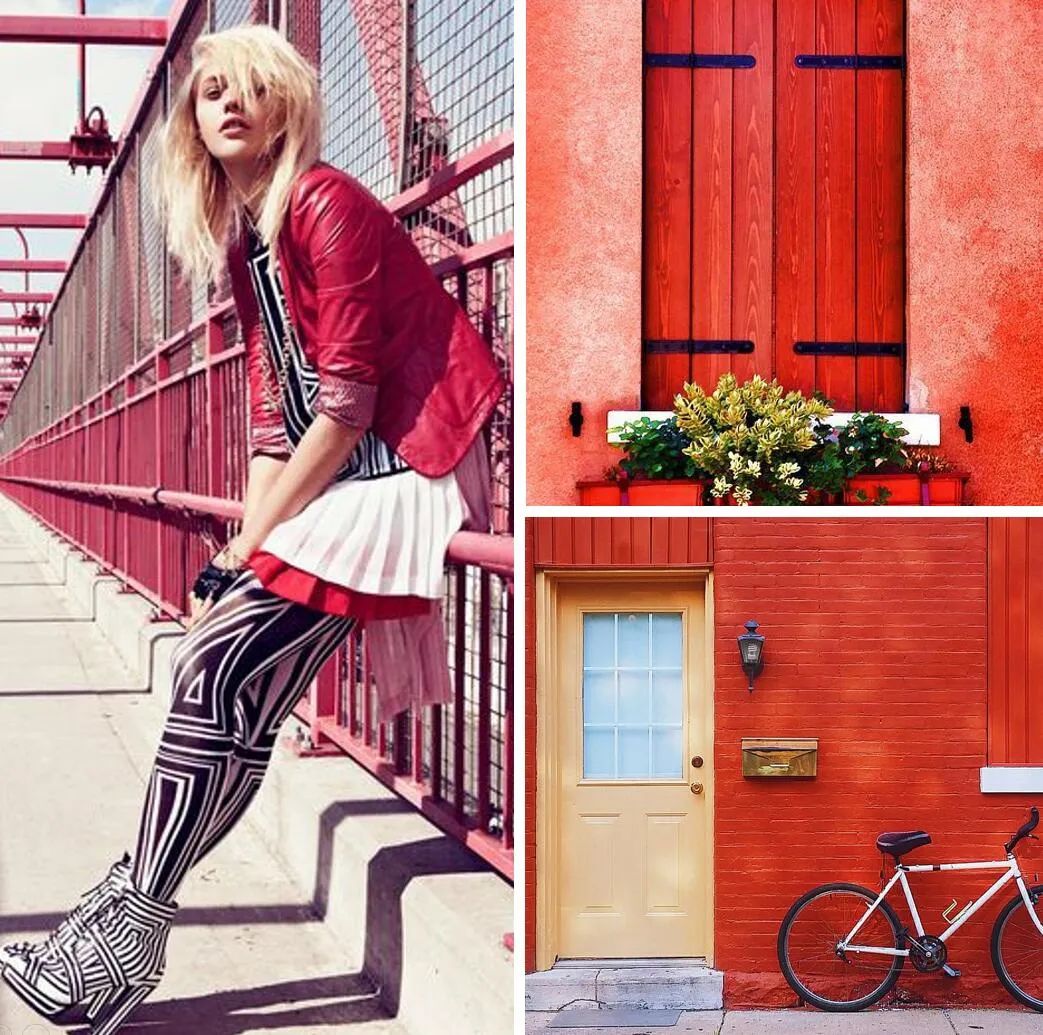 You may never have included red in your dining room color range, but understand that it can really give you a unique dining room with its passionate fire-like magic, stirring energy, and spirited sex appeal that will refresh your plain space. Add black and gold accents to make the space even more luxurious.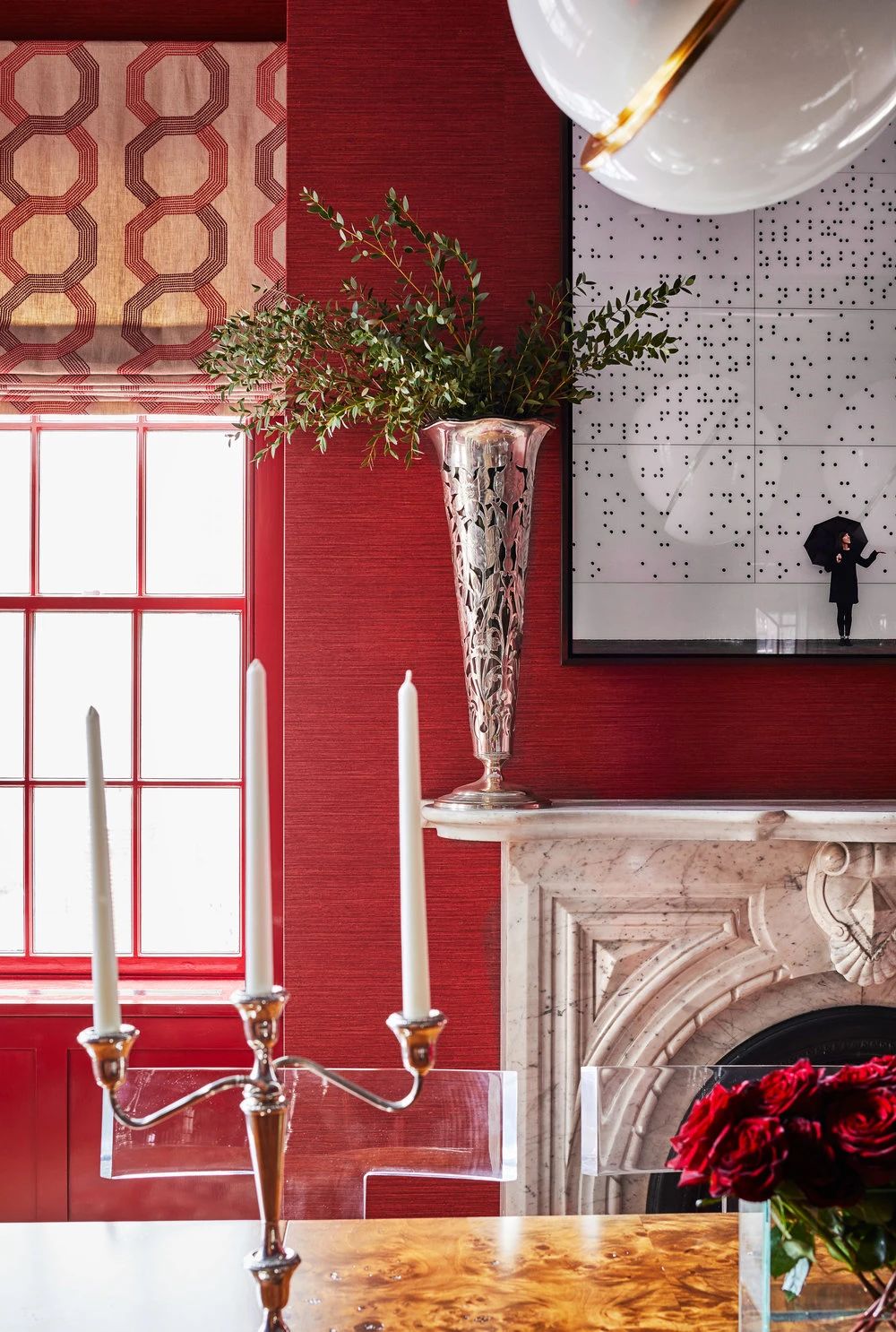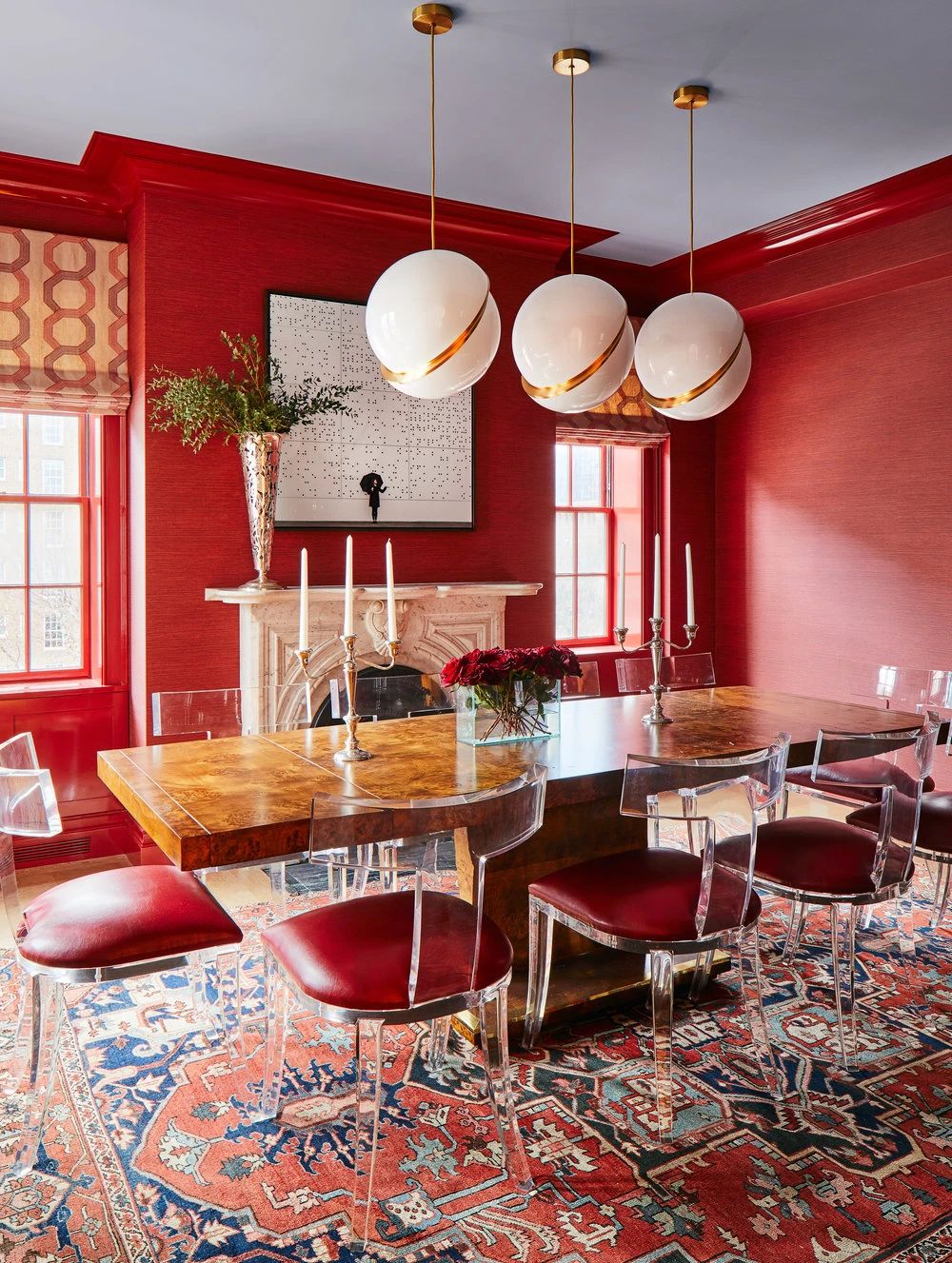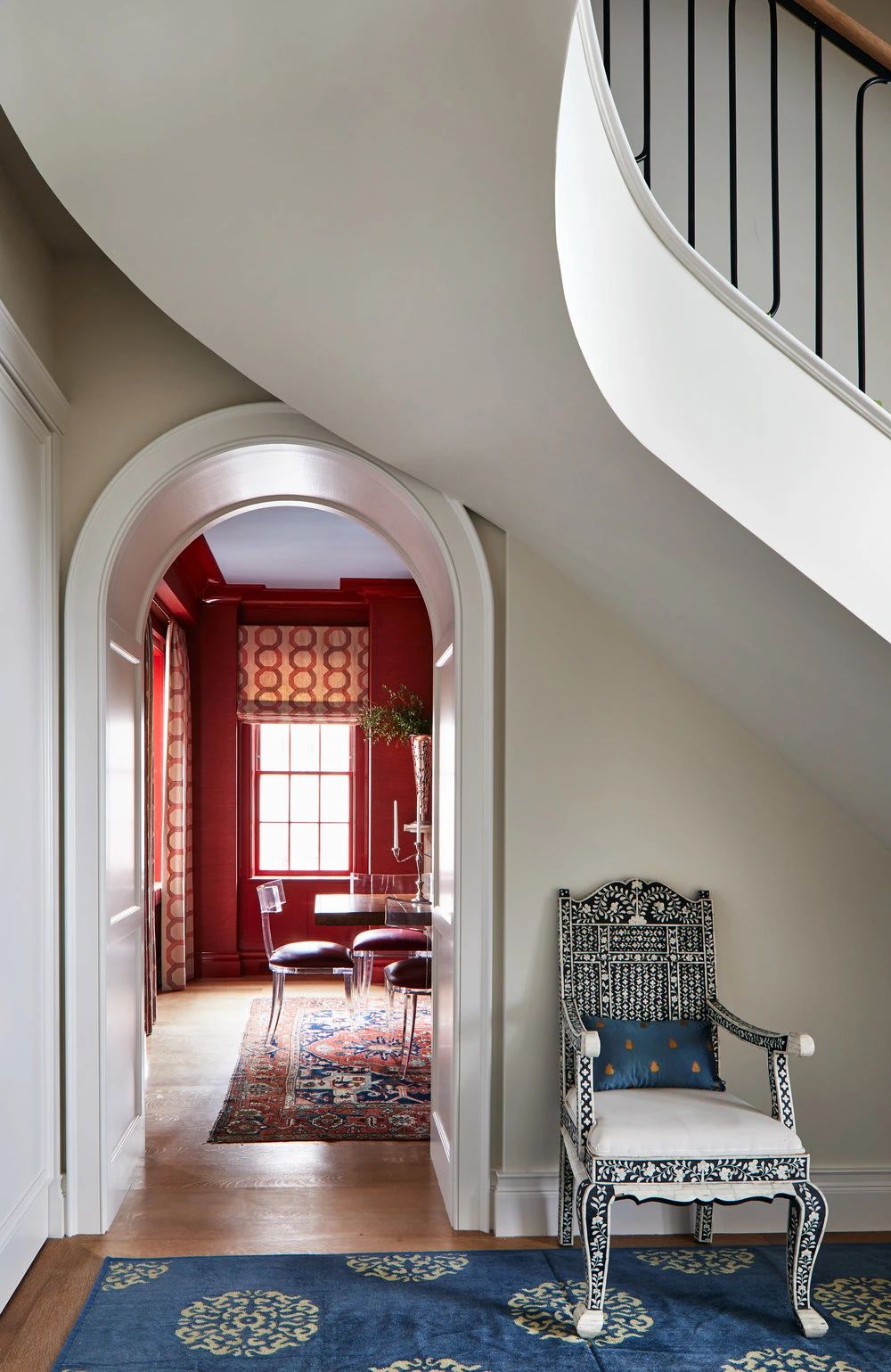 3 Bright accents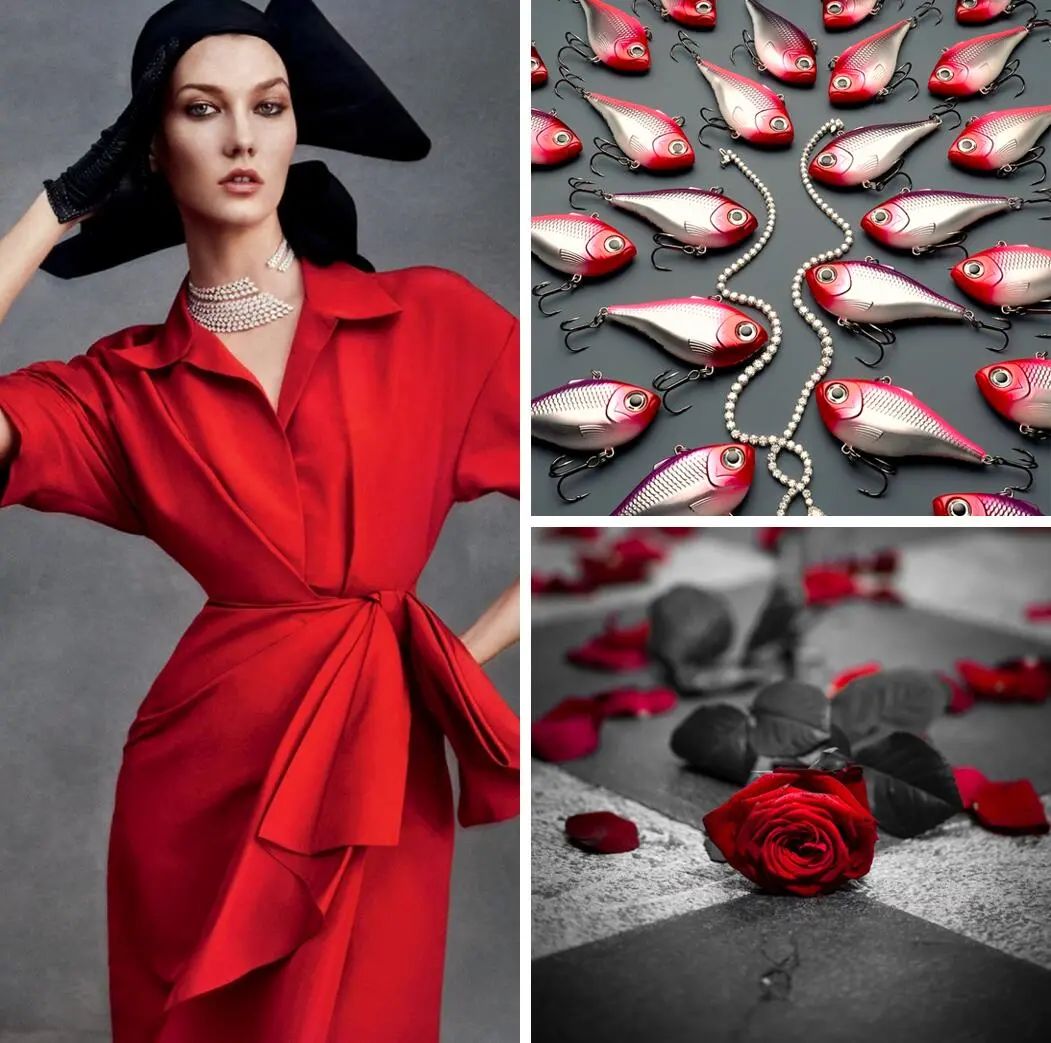 The bronze walls are decorated with plaster lines to show the beauty of heavy and elegant. The curtains and headboard are chosen in a slightly warm elephant gray with silver bedding to form a natural and harmonious transition of layers. Fire red cushion bag, bed hitch, single chair, and dried flowers, light up and warm up the room, in a heavy gray is so beautiful, so seductive. The scattered white pieces alleviate the depression brought by the large area of dark gray. The decorative fireplace design effectively expands the space and adds brightness to the room.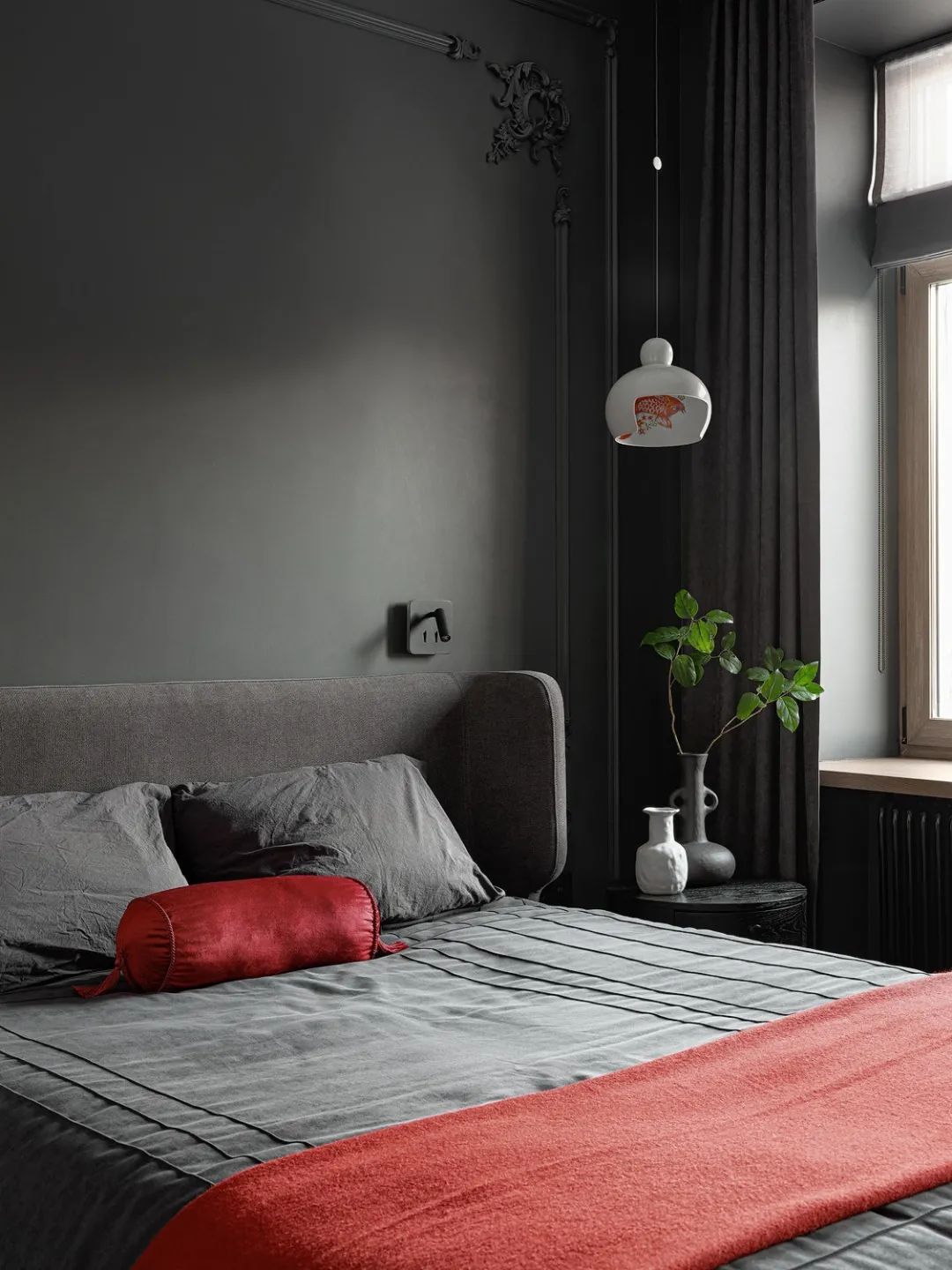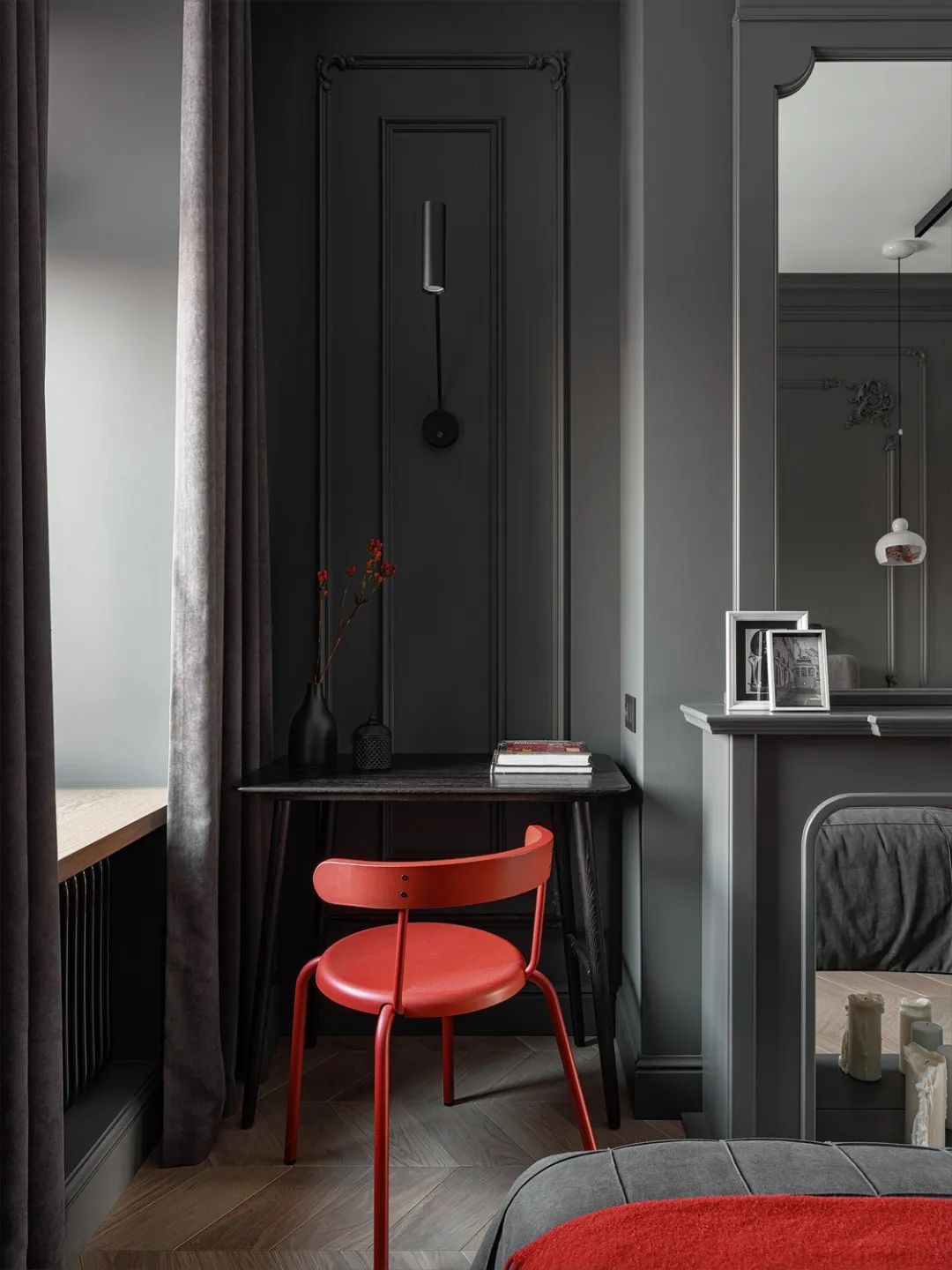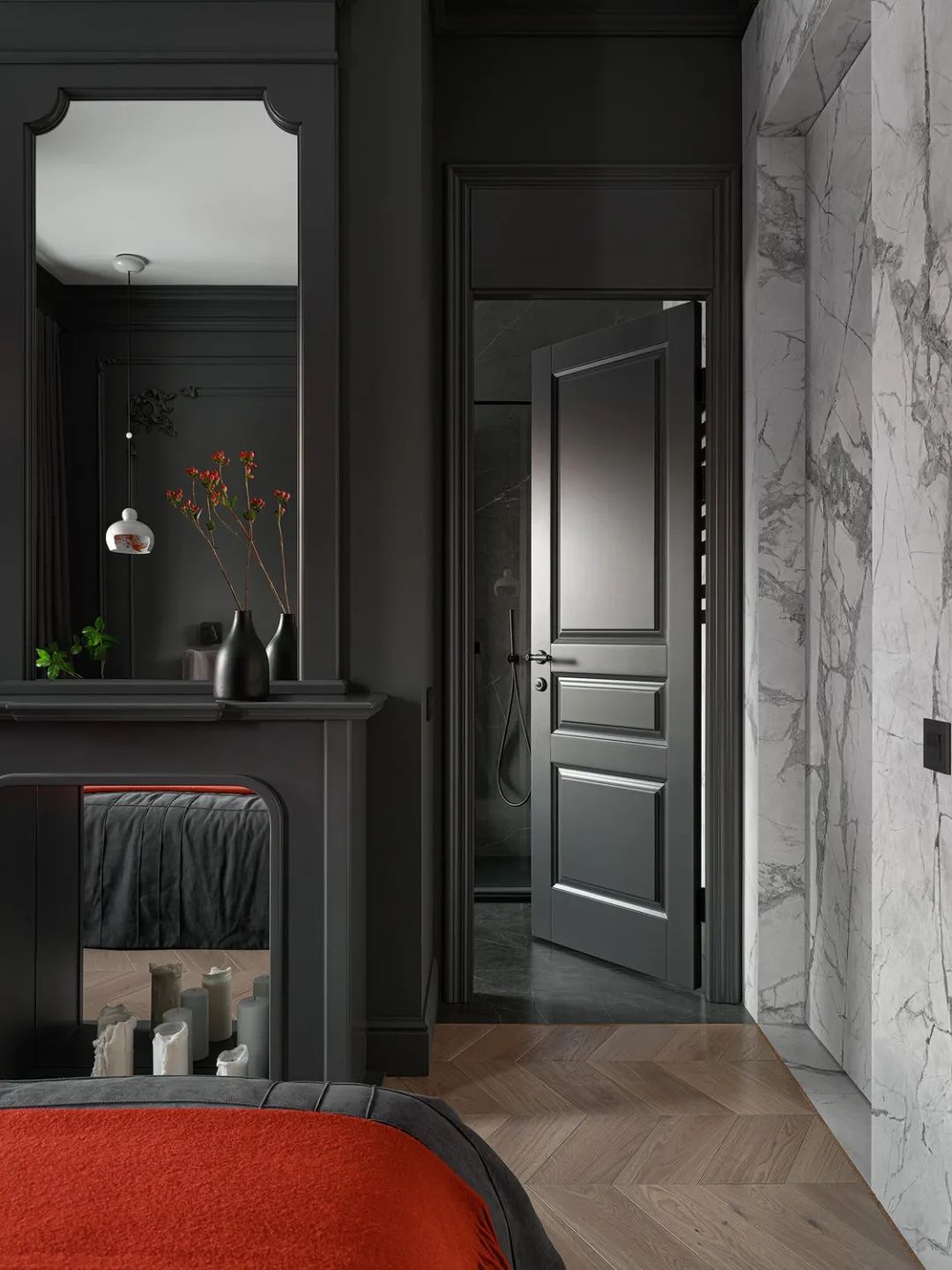 4 Personalized design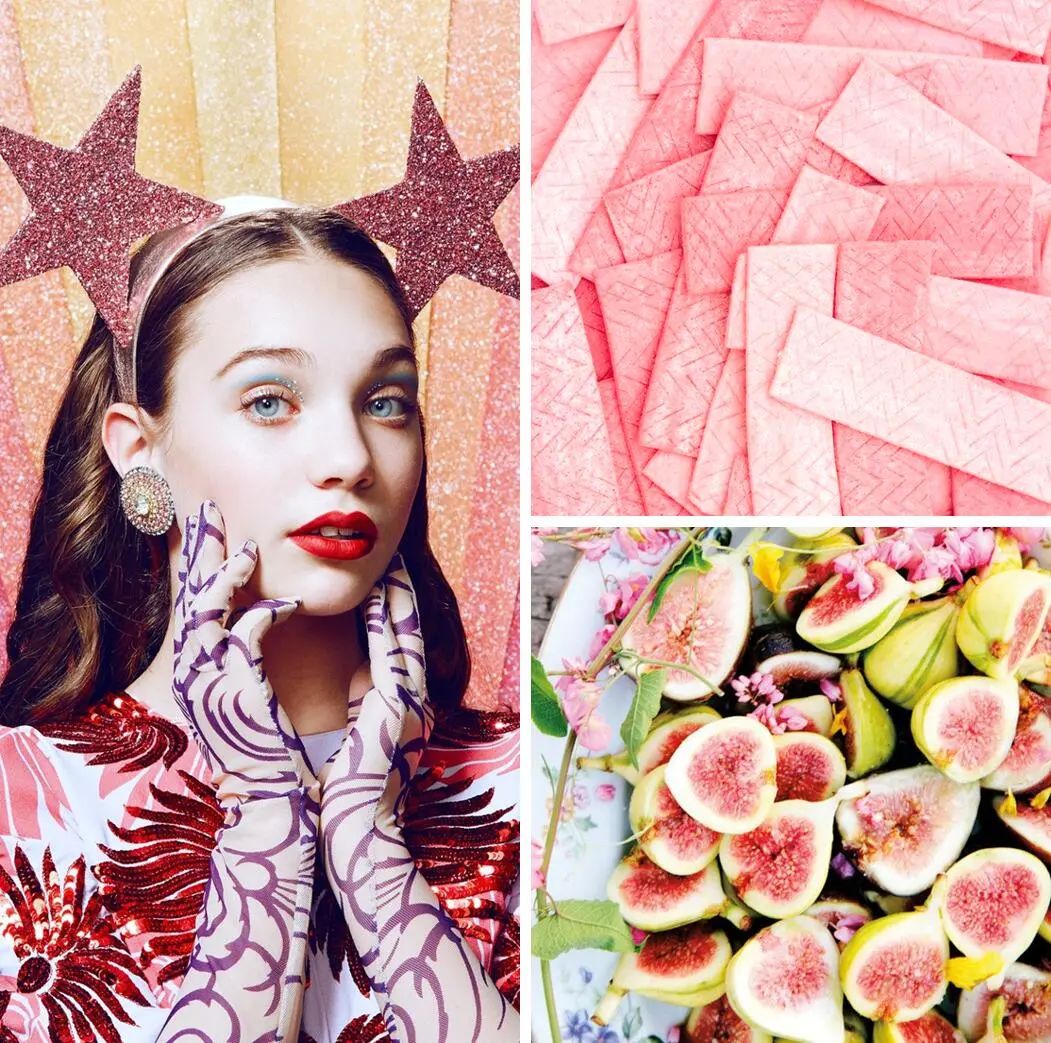 This cabin has a very bold design, impactful color block combination, stripes, triangles, circles, and other elements combination, with Memphis style sweet space was born. Crystal rose color as the base color, fire red and coral pink cross decoration, sweet and not lose layers. The kitchen is dominated by pink and red, supplemented by gray, while the dining room is decorated with evening primrose flower color instead of gray, the two spaces are seamlessly integrated and naturally transitioned. The wall of the aisle from the dining room to the second floor is decorated with colorful hand-painted plates, which subtly echo the function of the space and is full of ingenuity.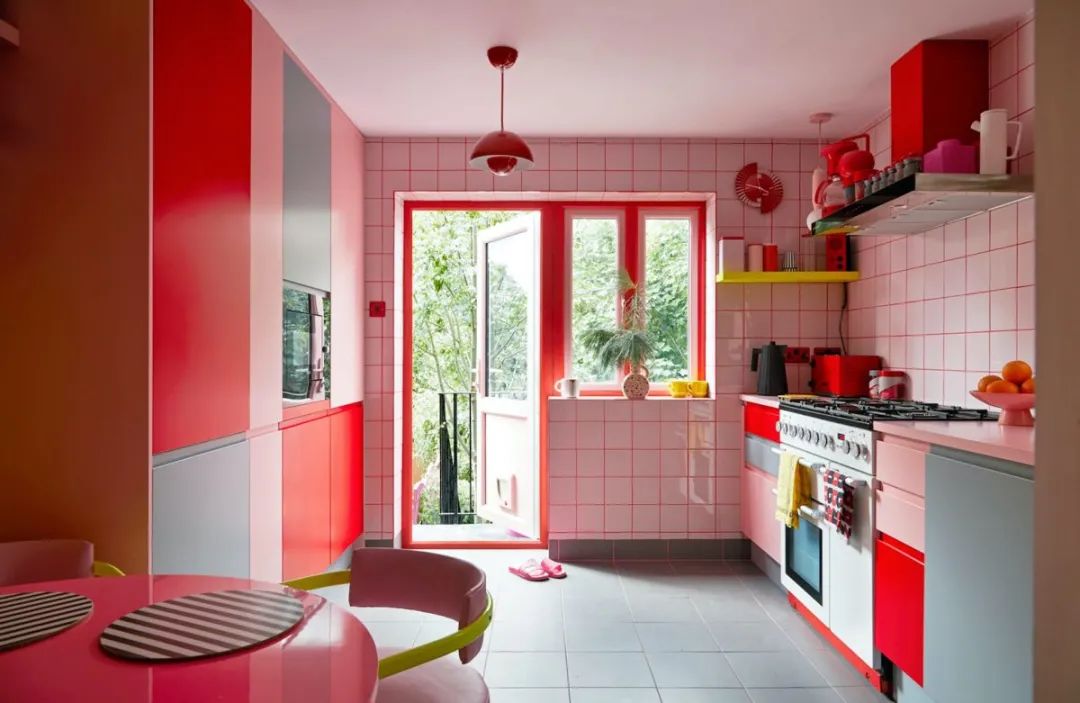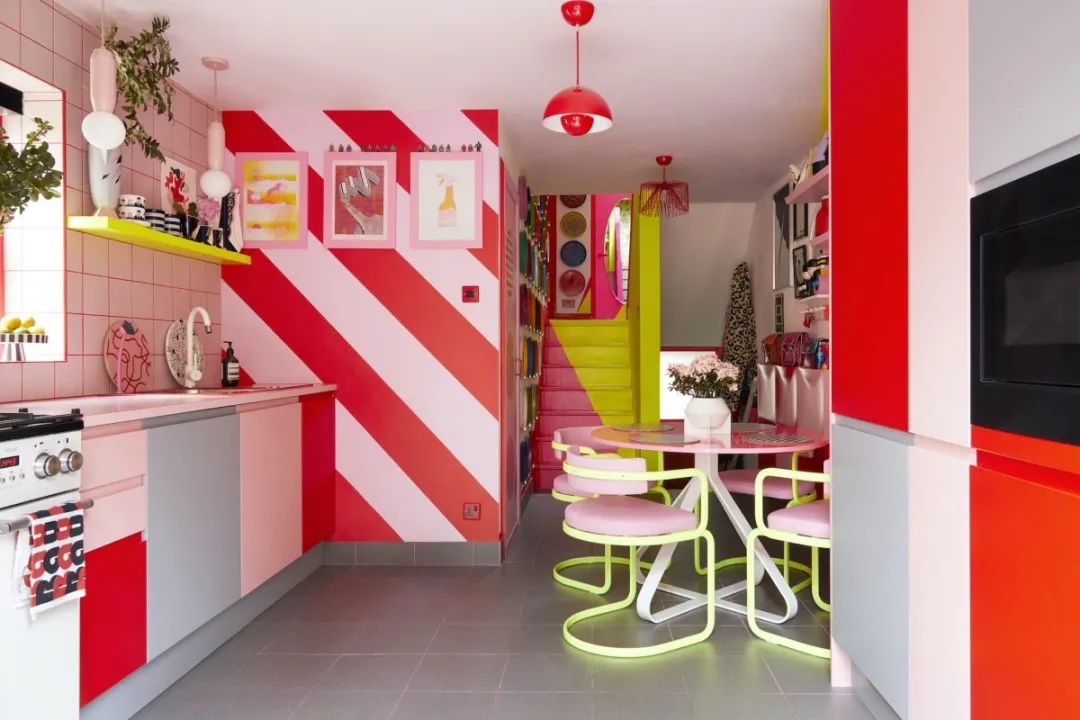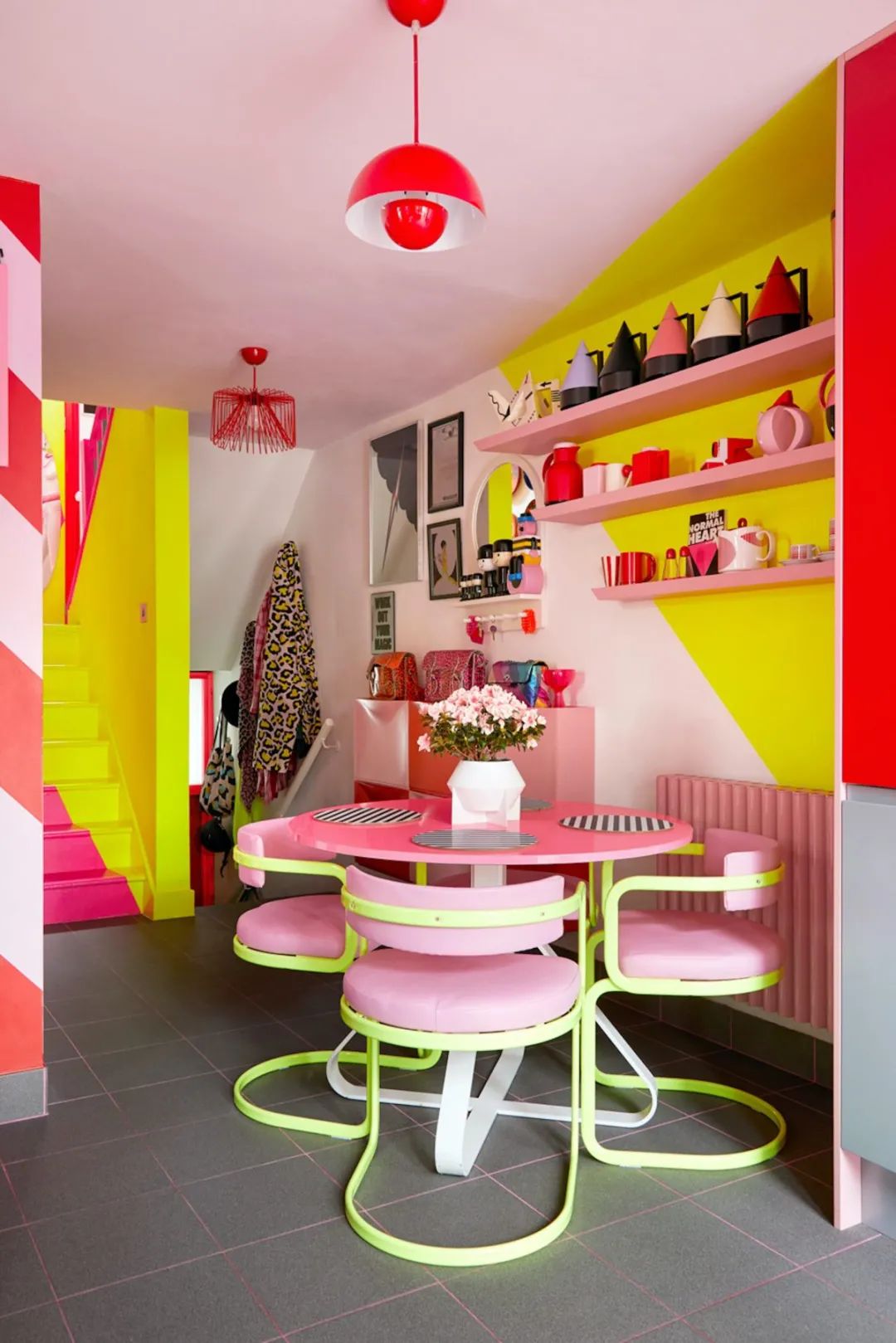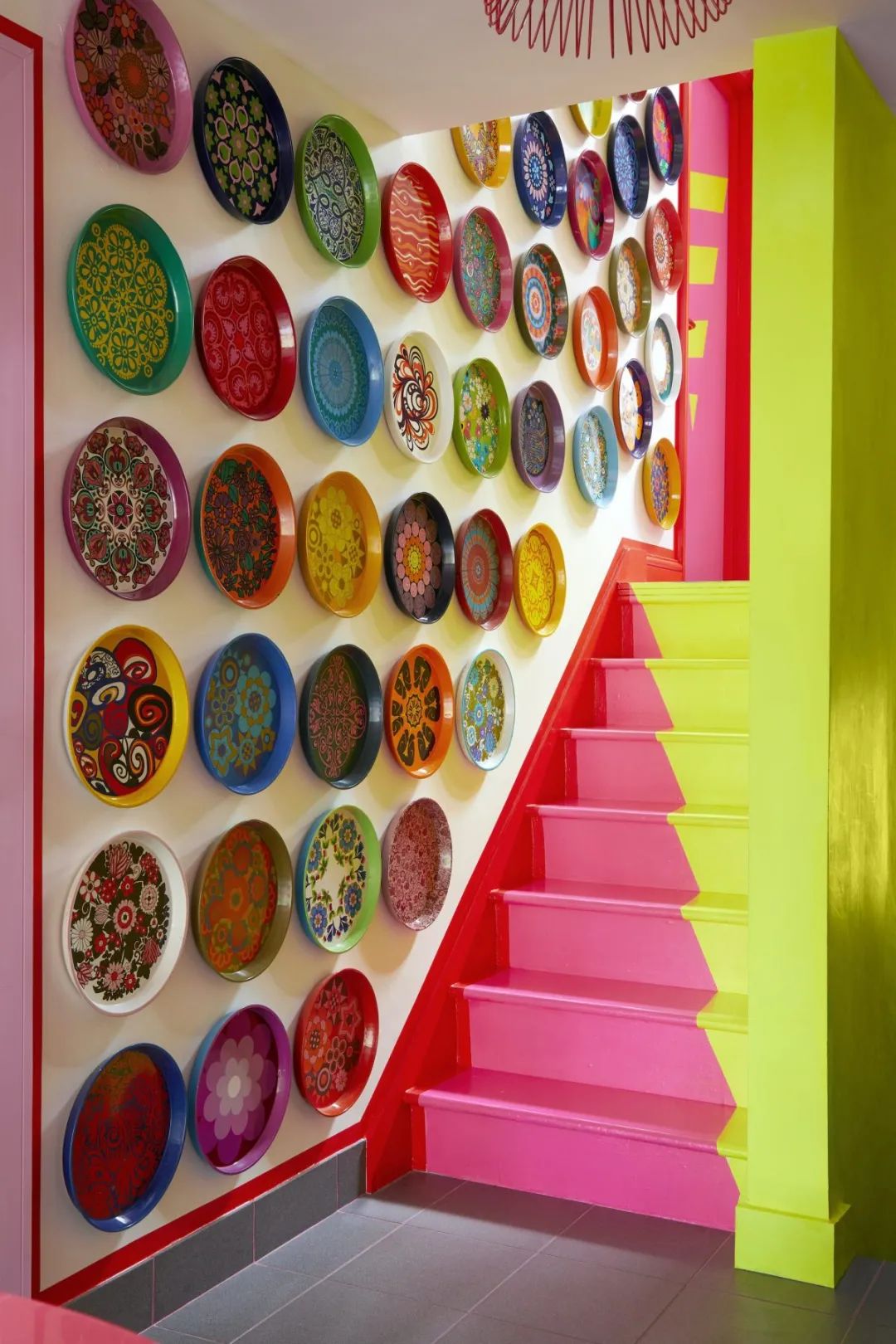 5 Complementary color use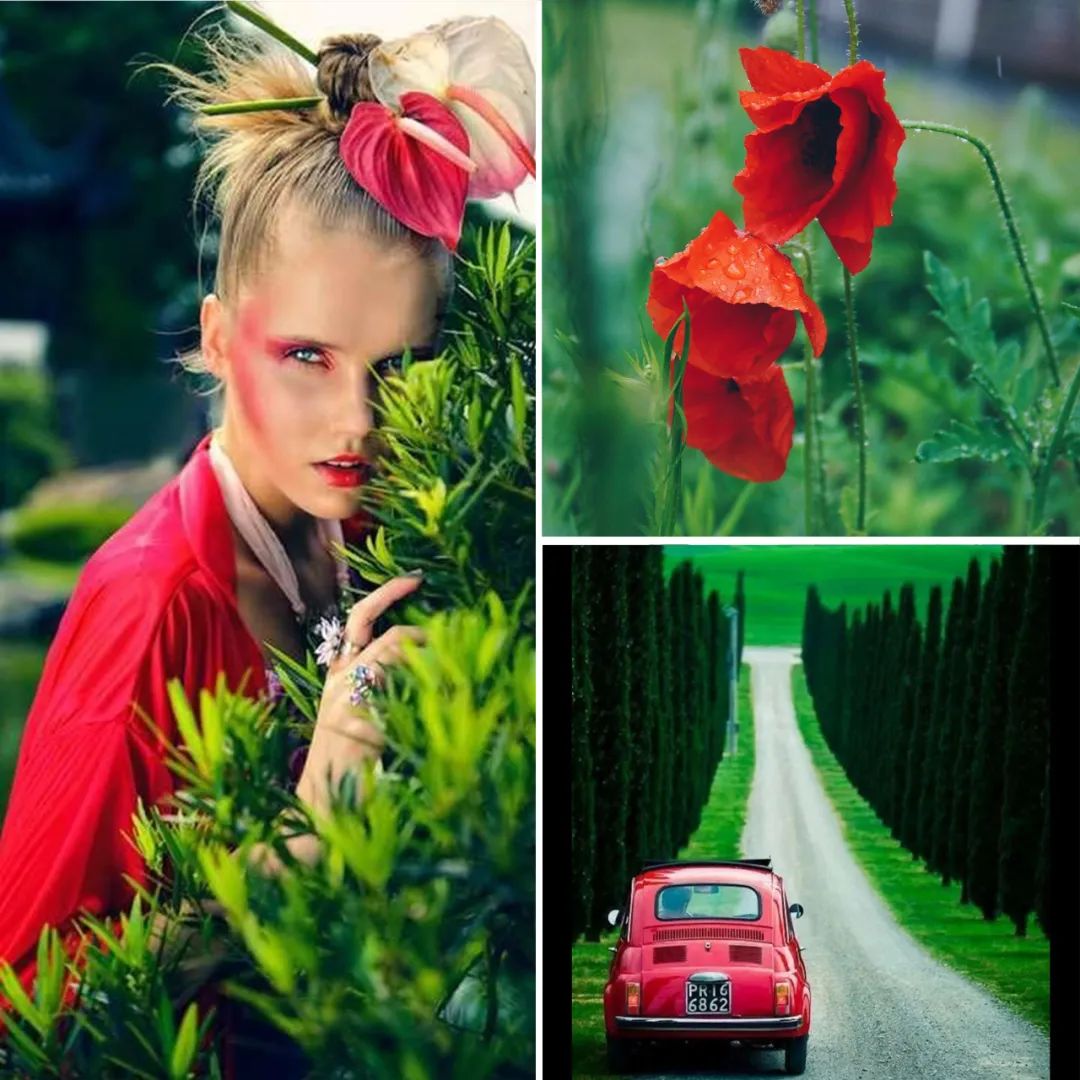 This rustic space is decorated in dazzling green feldspar and fiery red, adding a cheerful, festive touch to the plain, unassuming home. The simple decor maximizes the use of color. Straw hats hanging from floor lamps echo the wheat-colored carpet, the fireplace is painted matte black to anchor the space, and cedar green silk curtains bring a luxurious touch to the space.