Mysterious peacock blue, the tide brings the stars, the flowing waves will go to the moon
Mysterious peacock blue, the tide brings the stars, the flowing waves will go to the moon
The surging tide swims between blue and green, presenting a mysterious and seductive noble blue - peacock blue. The clear glow flowing on the blue water, flooded with splendor, the star river is not as bright as it.
1 Lake shadow vision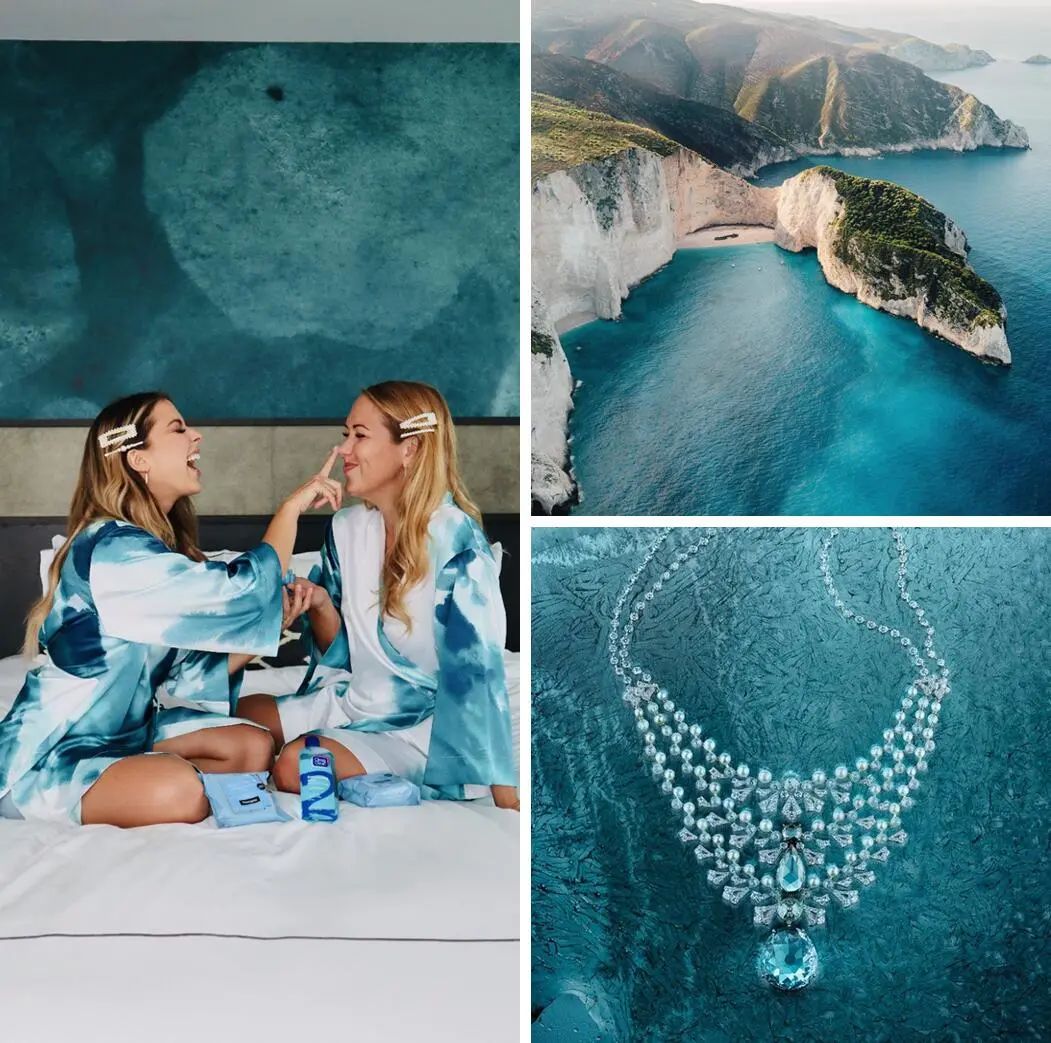 This is a small bedroom in cool tones, the walls are painted in rain gray, and the wallpaper with plant pattern stands out in the space as a decorative wall. The light gray-blue leather bed is topped with peacock blue and lake green bedding in the same color as the wallpaper. The former is silk texture, shining with noble luster, while the latter is decorated with striped ruffles and dignified atmosphere. The bed is decorated with large velvet cushions, and the different shades of blue and green with the wallpaper build up a rich and full space. The storage cabinet by the window is also chosen in a similar color, with light turquoise as the main color, fresh and beautiful.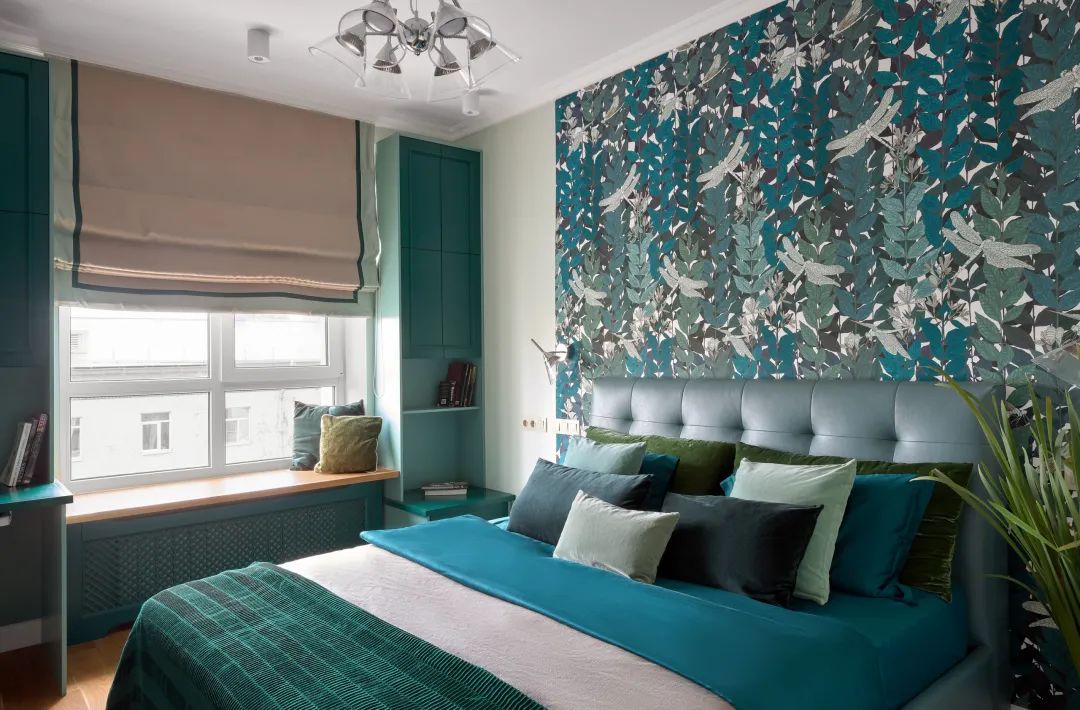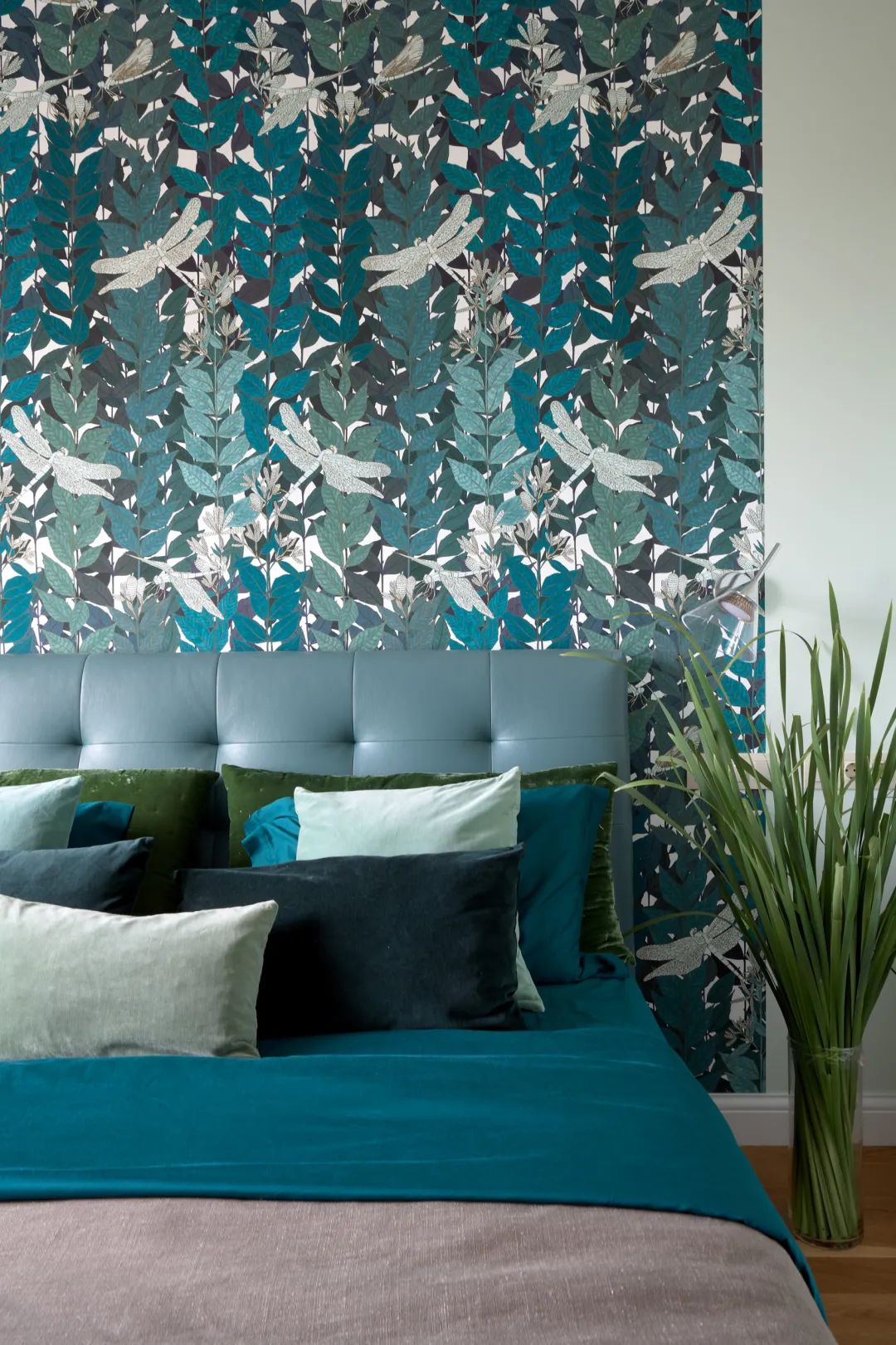 2 Birds of prey under the ancient city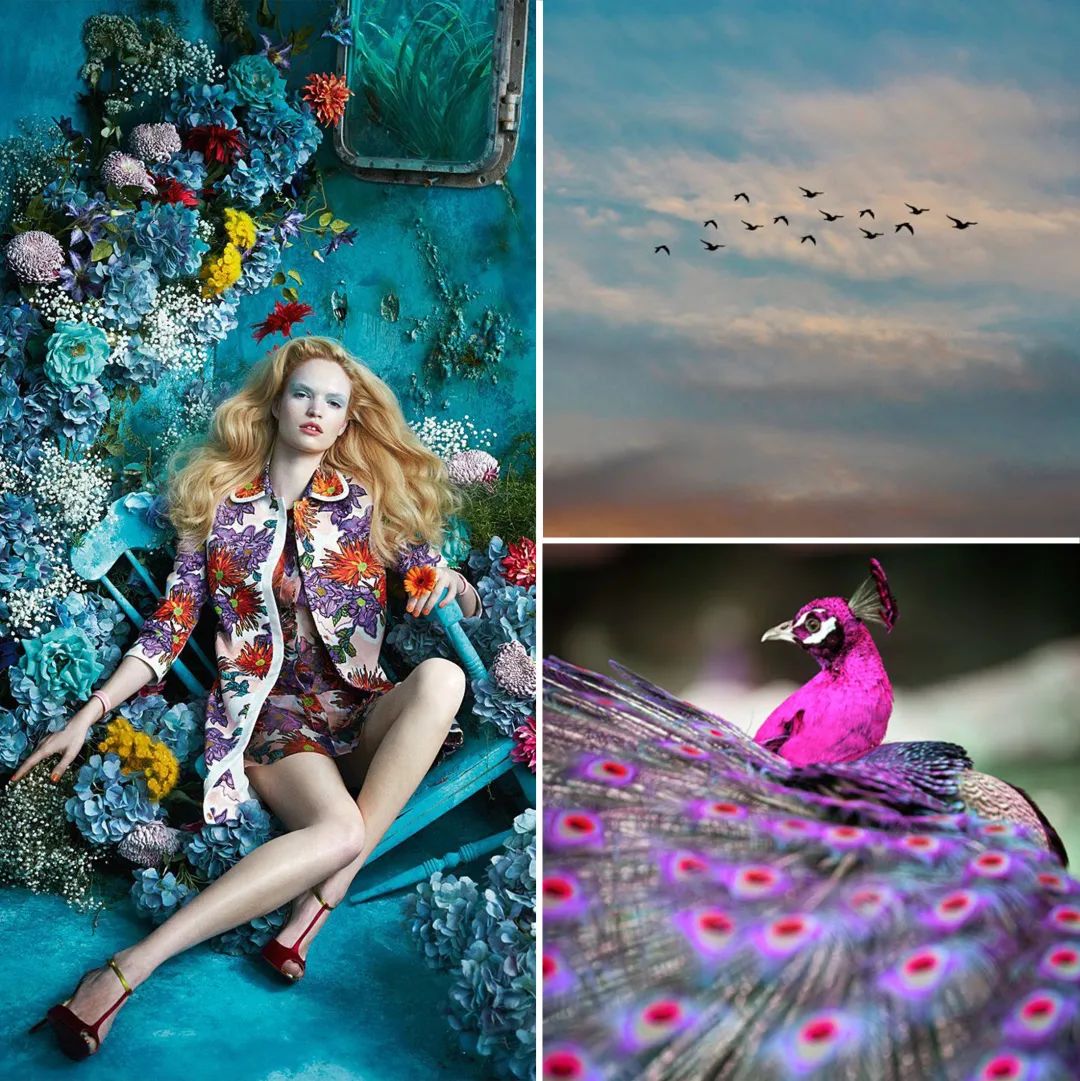 Peacock blue is used as a wall decor color to create an elegant and calm effect. Matching bright white bedding, a splash of beet pink accents a sense of playfulness. Hanging toffee-colored flush curtains and blue printed Roman shades on white background, the exquisite matching and warm color show the fashionable taste of the home. As for decoration, choose to hang black and white decorative paintings on the wall to show texture and style.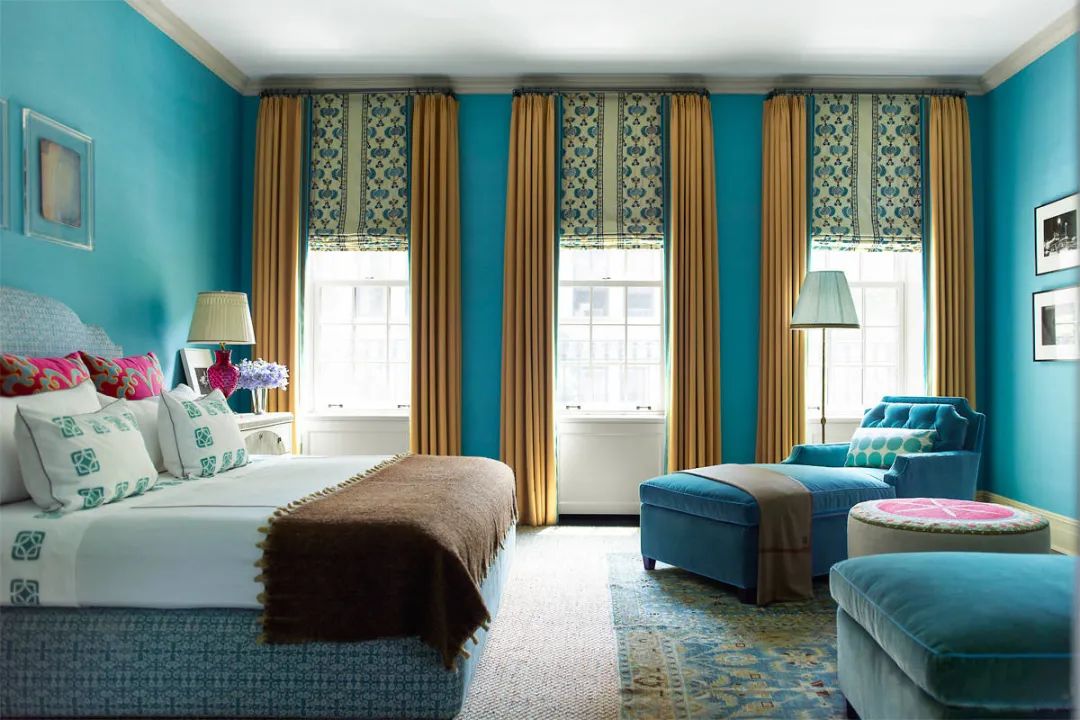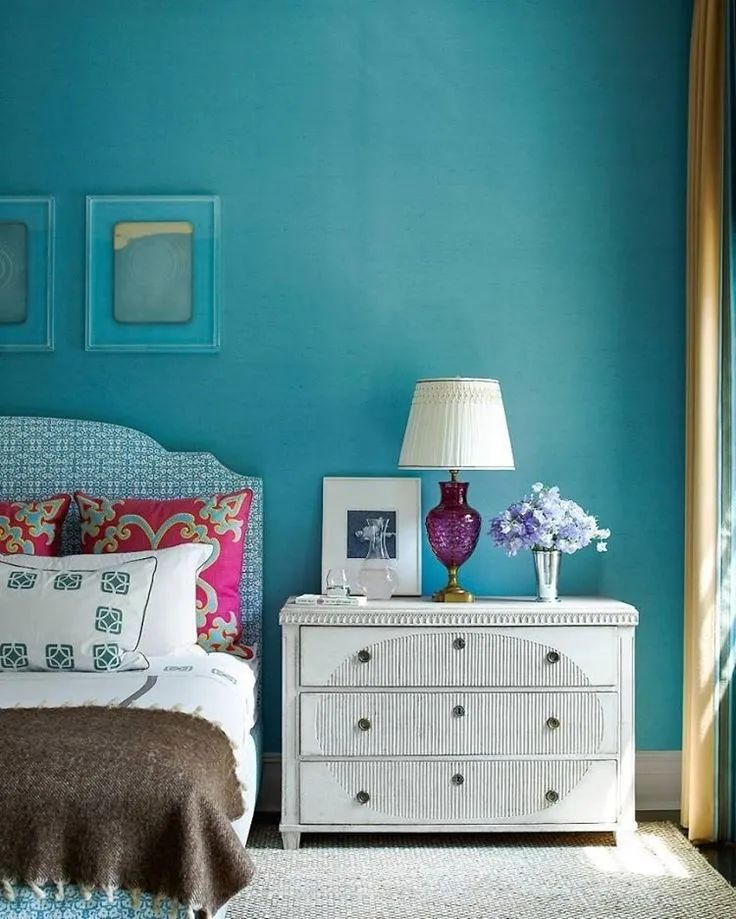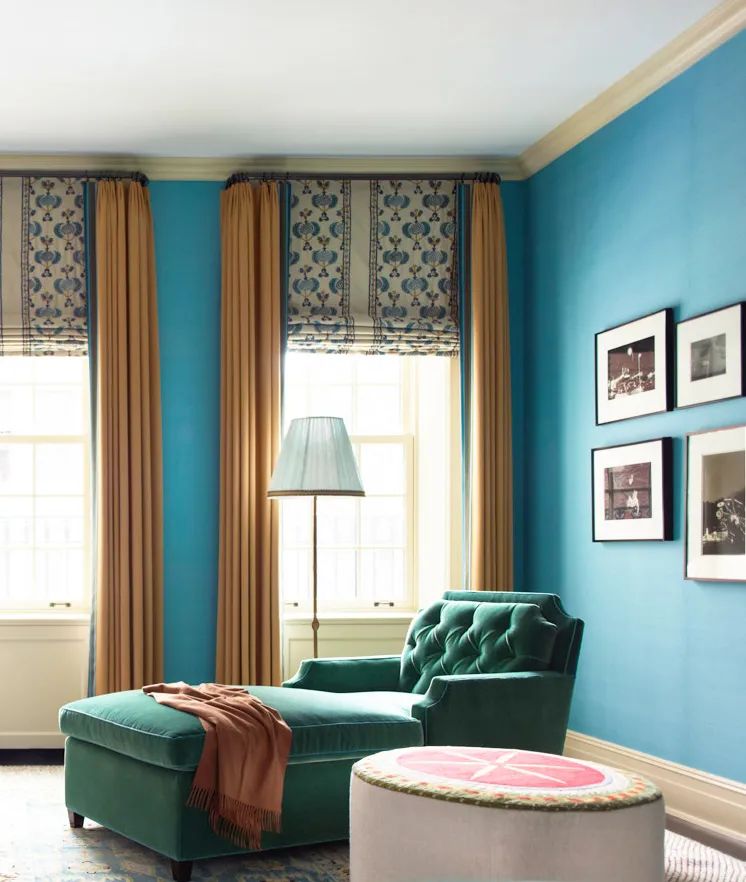 3 Desert Ocean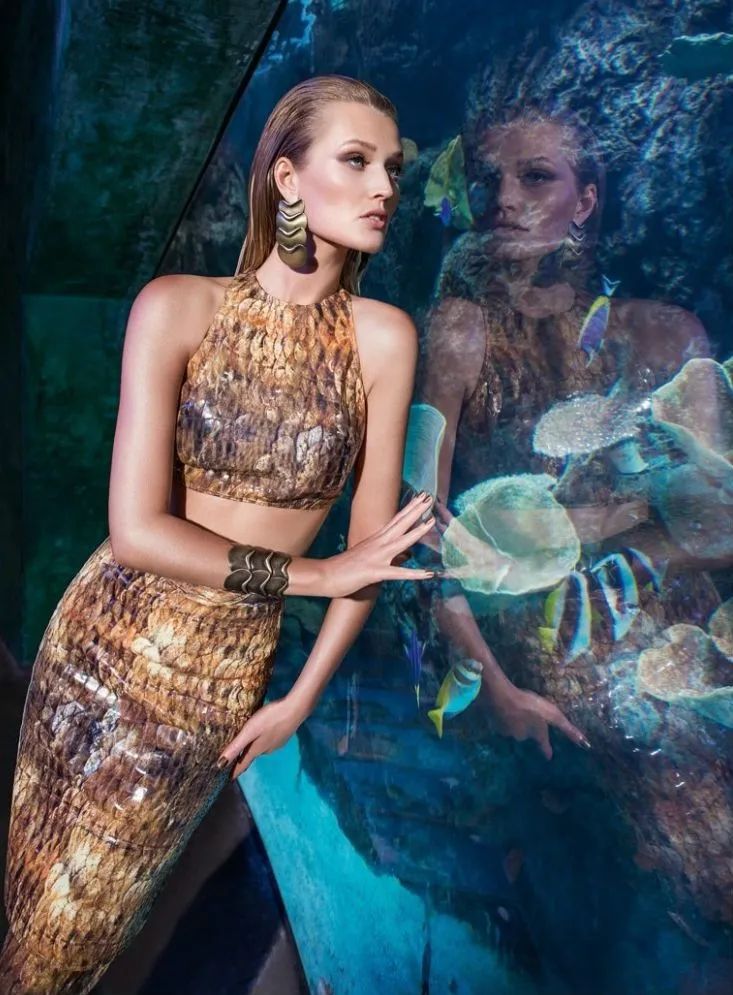 Calm and soothing sand color is more used for background color in the home, which gives more temperature to the space and brings people comfort and full of security. The sofa, carpet and seat are all in peacock blue, with aromatic curtains, dotted with champagne pink and honey decorations, the whole space is very rich in noble temperament, showing low-key luxury and dignity.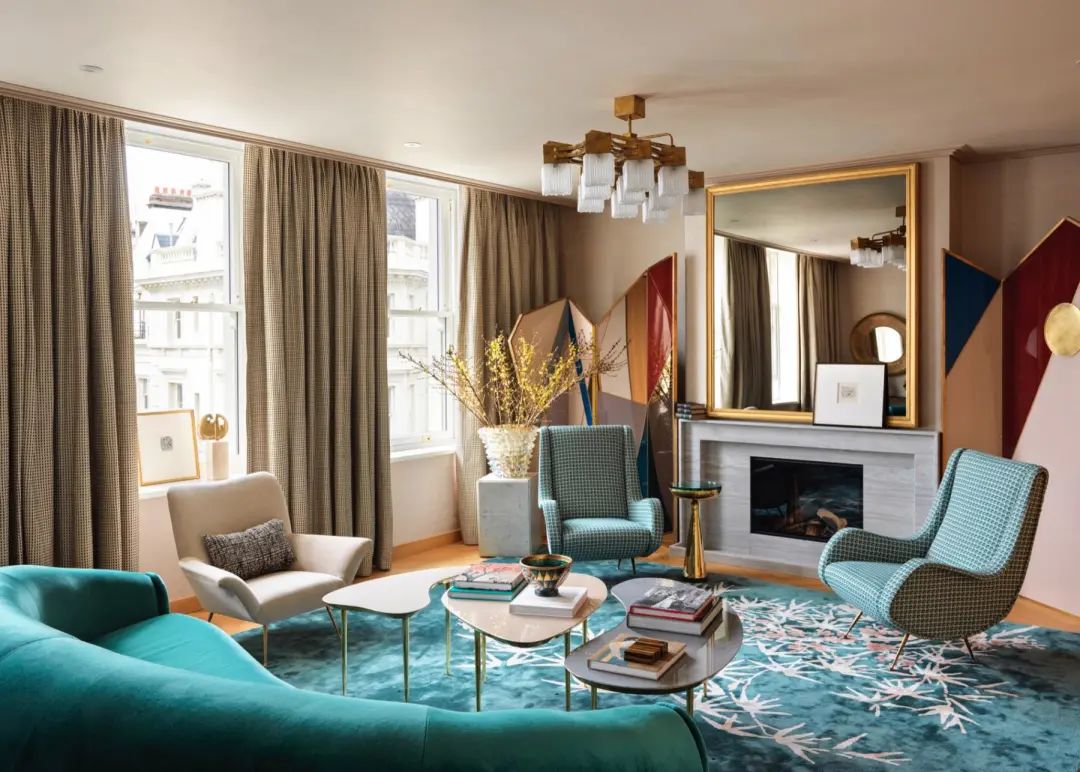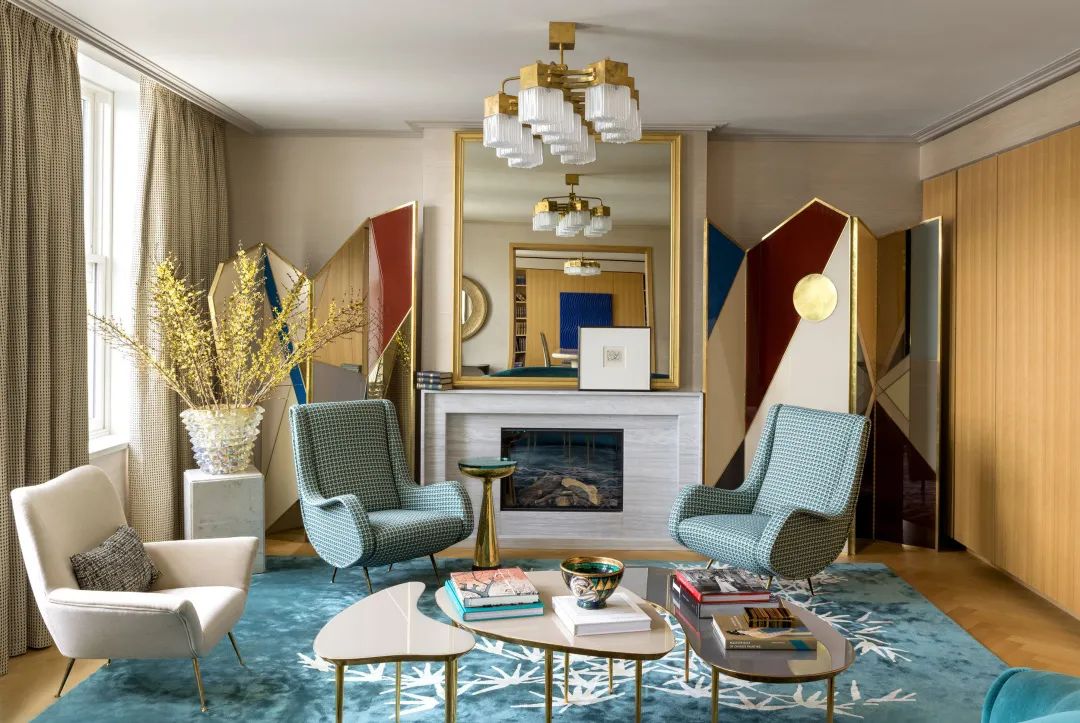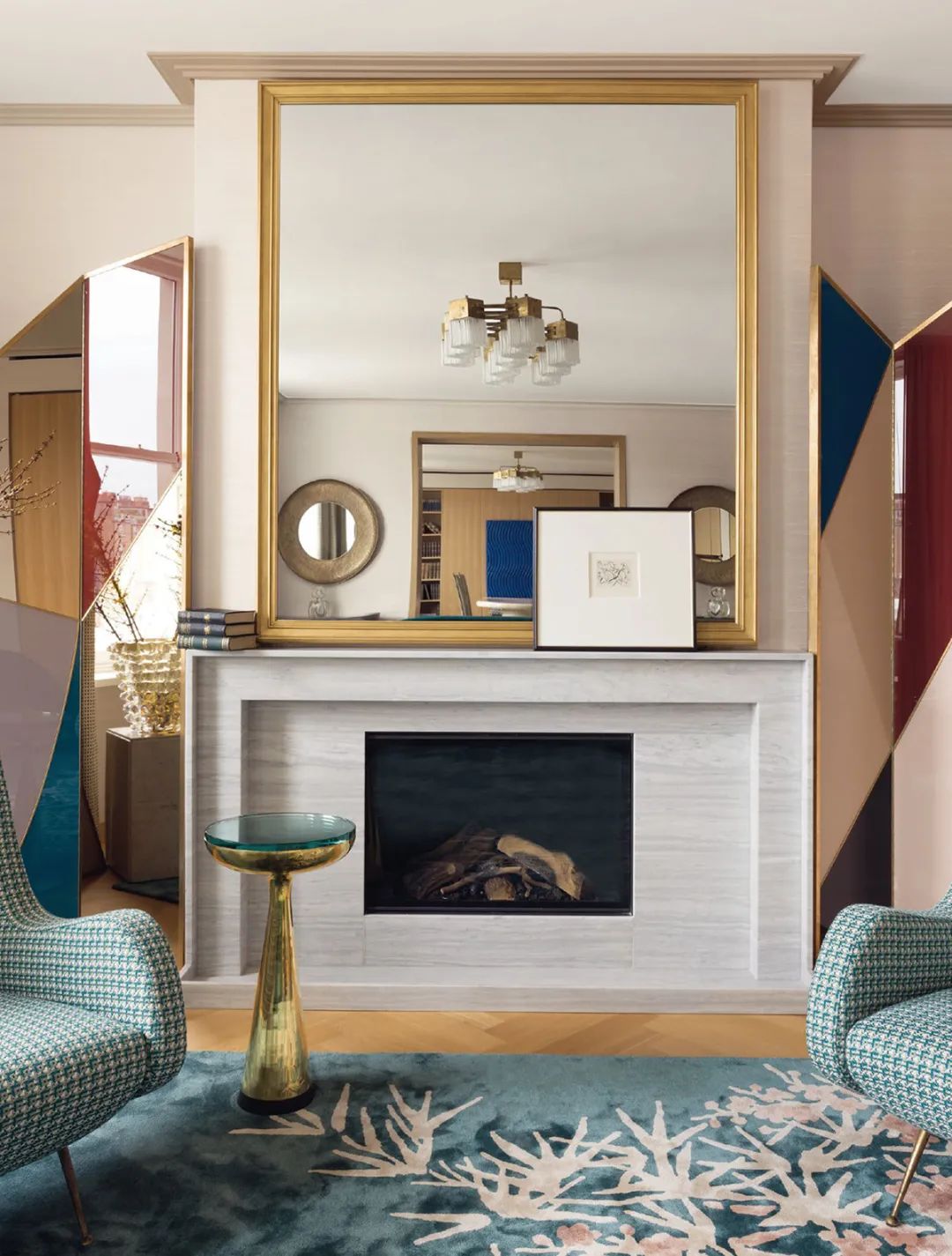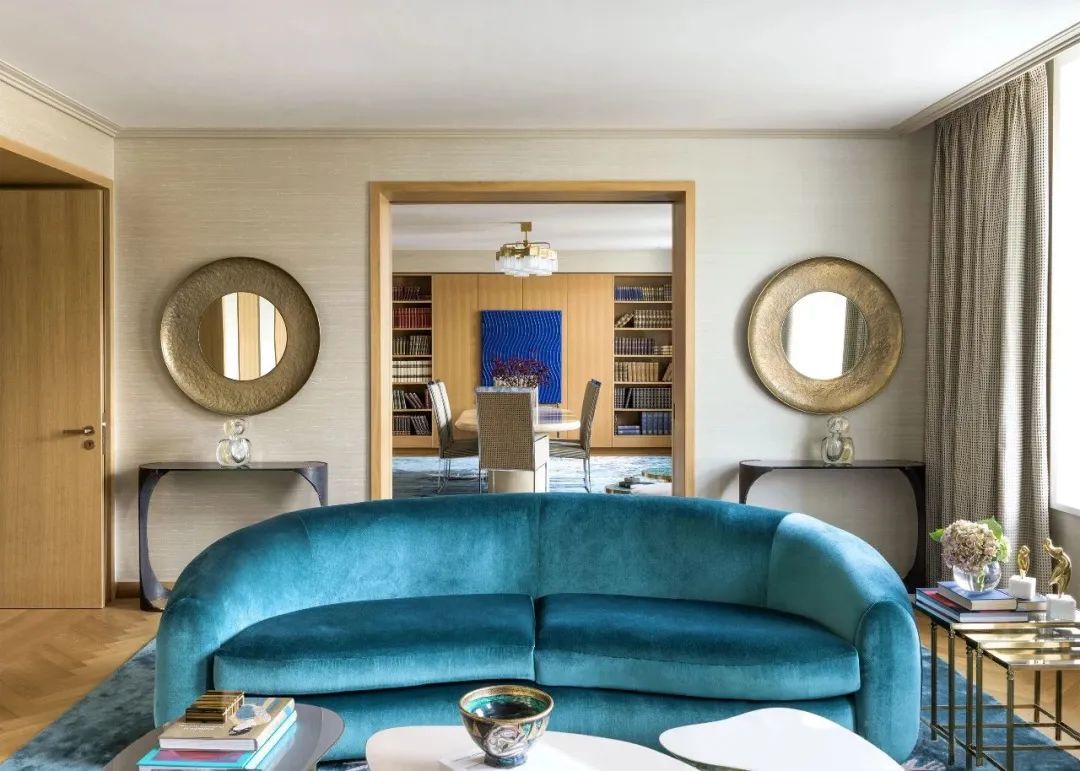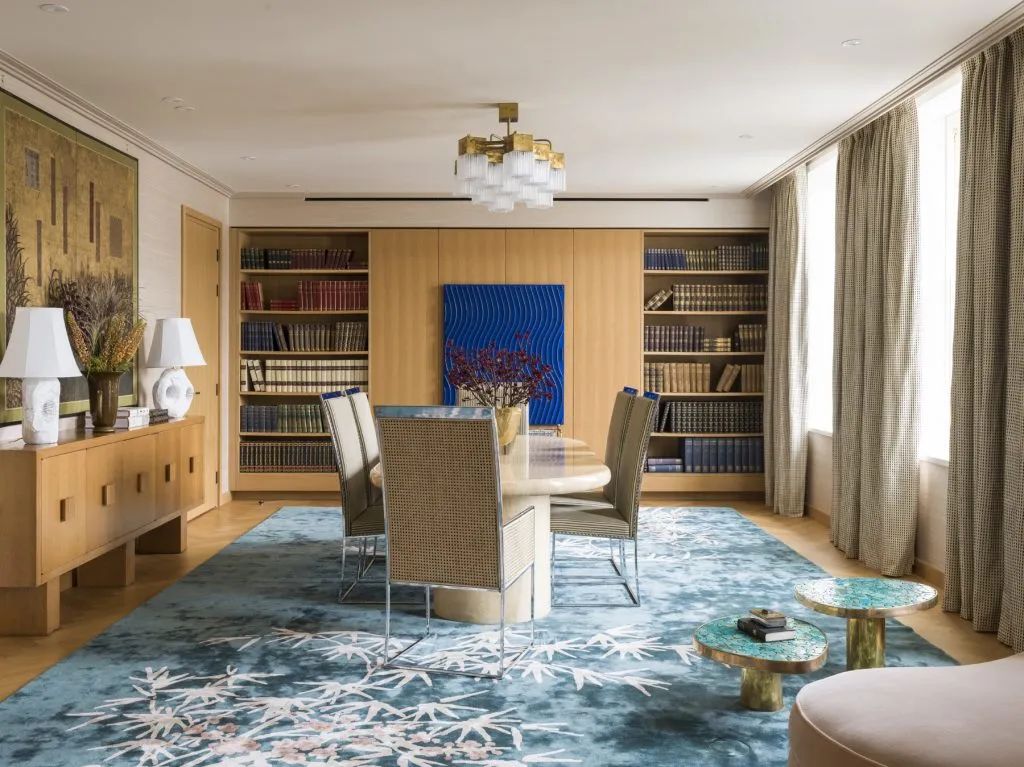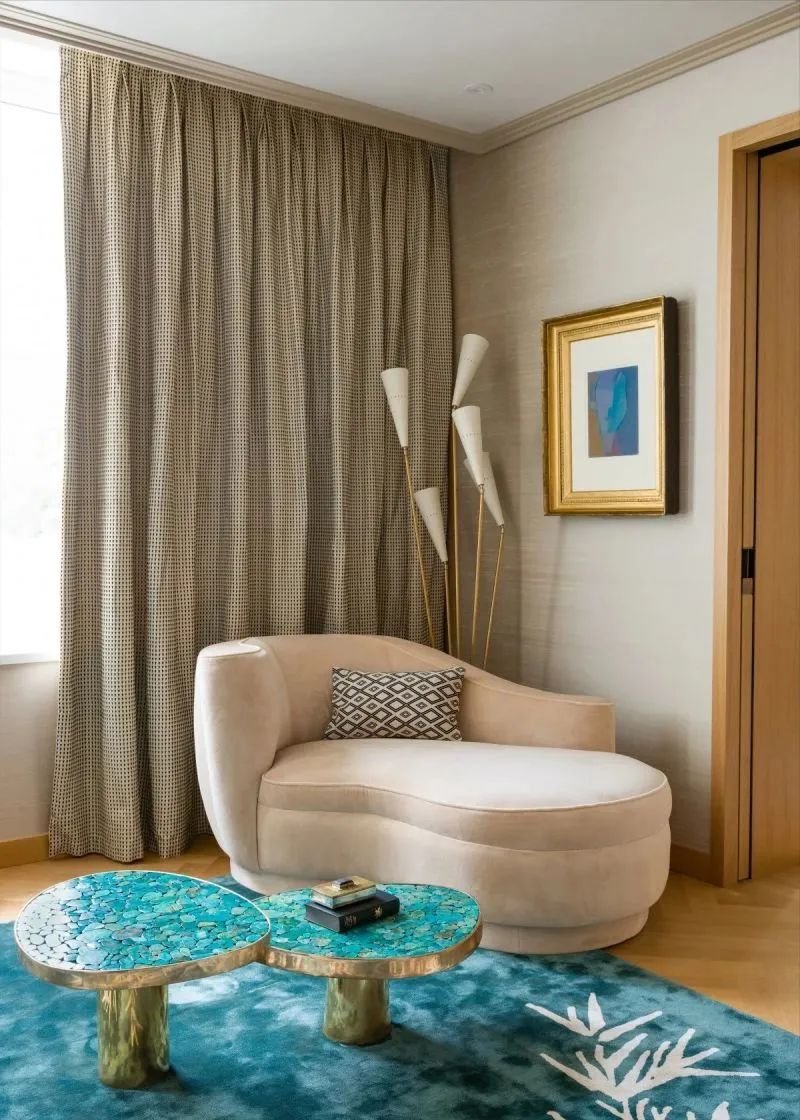 4 Clear and elegant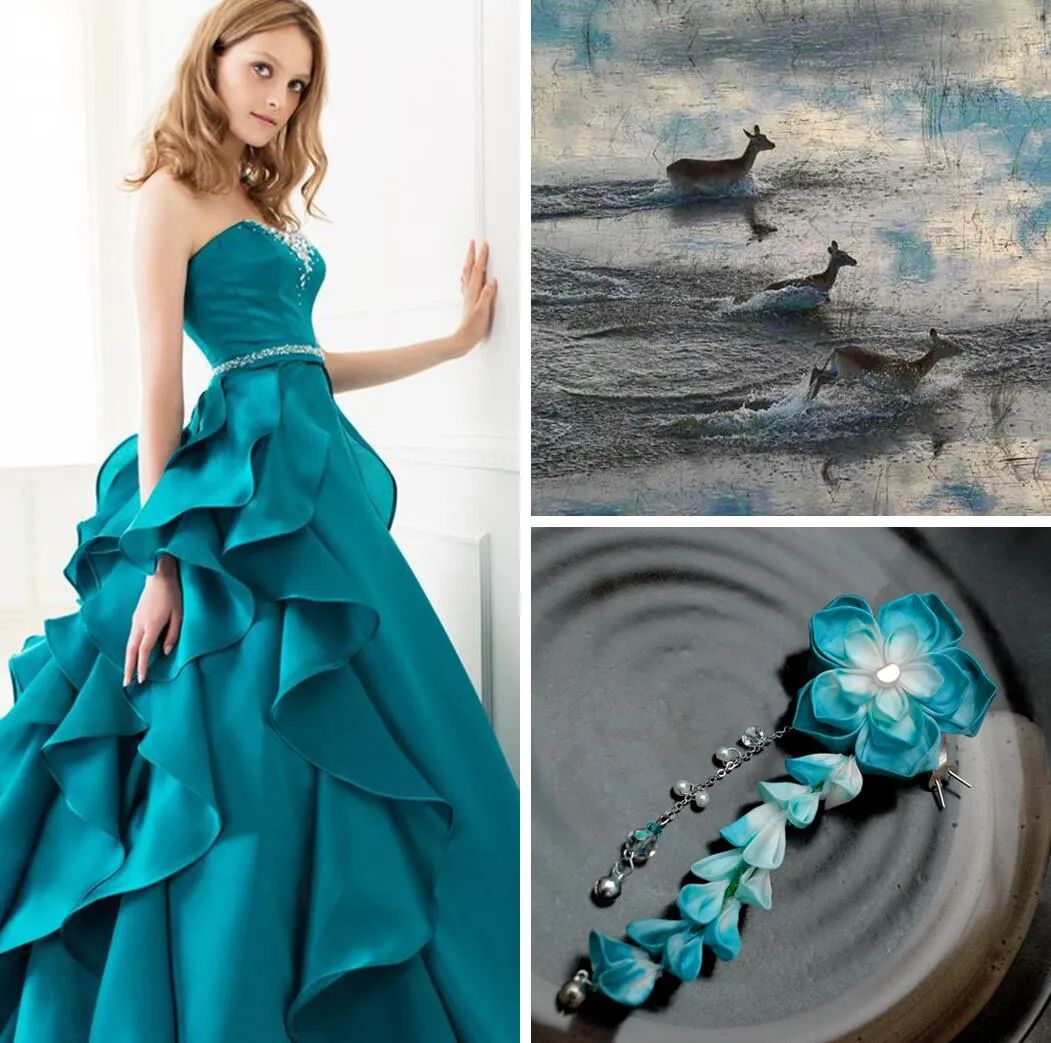 In this space with very distinctive color levels, the restrained and calm blue and white decorate an elegant style for us. The wallpaper on the wall of the lounge area is quite distinctive and combined with the fireplace to create a highly functional bedroom resting space. Surrounded by white, the starry peacock blue as if the watercolor on rice paper can not be melted, color rhyme attractive, extremely elegant. As the interior of the bedroom, the curtains, bedding and bed cushions are decorated with bright peacock blue, further complemented by the black and white geometric carpet, and under the halo of the various colors, the space is endowed with a pleasant and elegant sensory experience.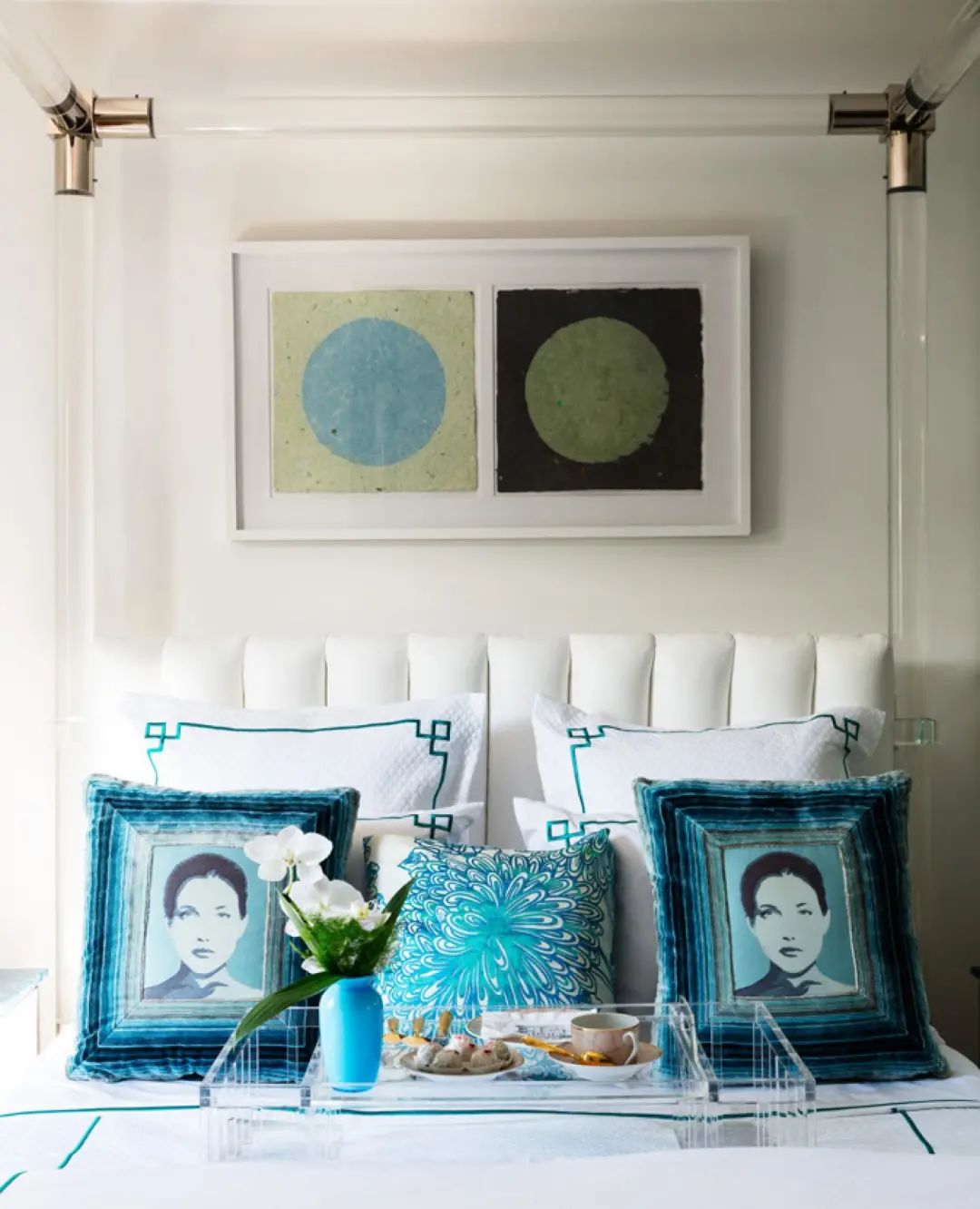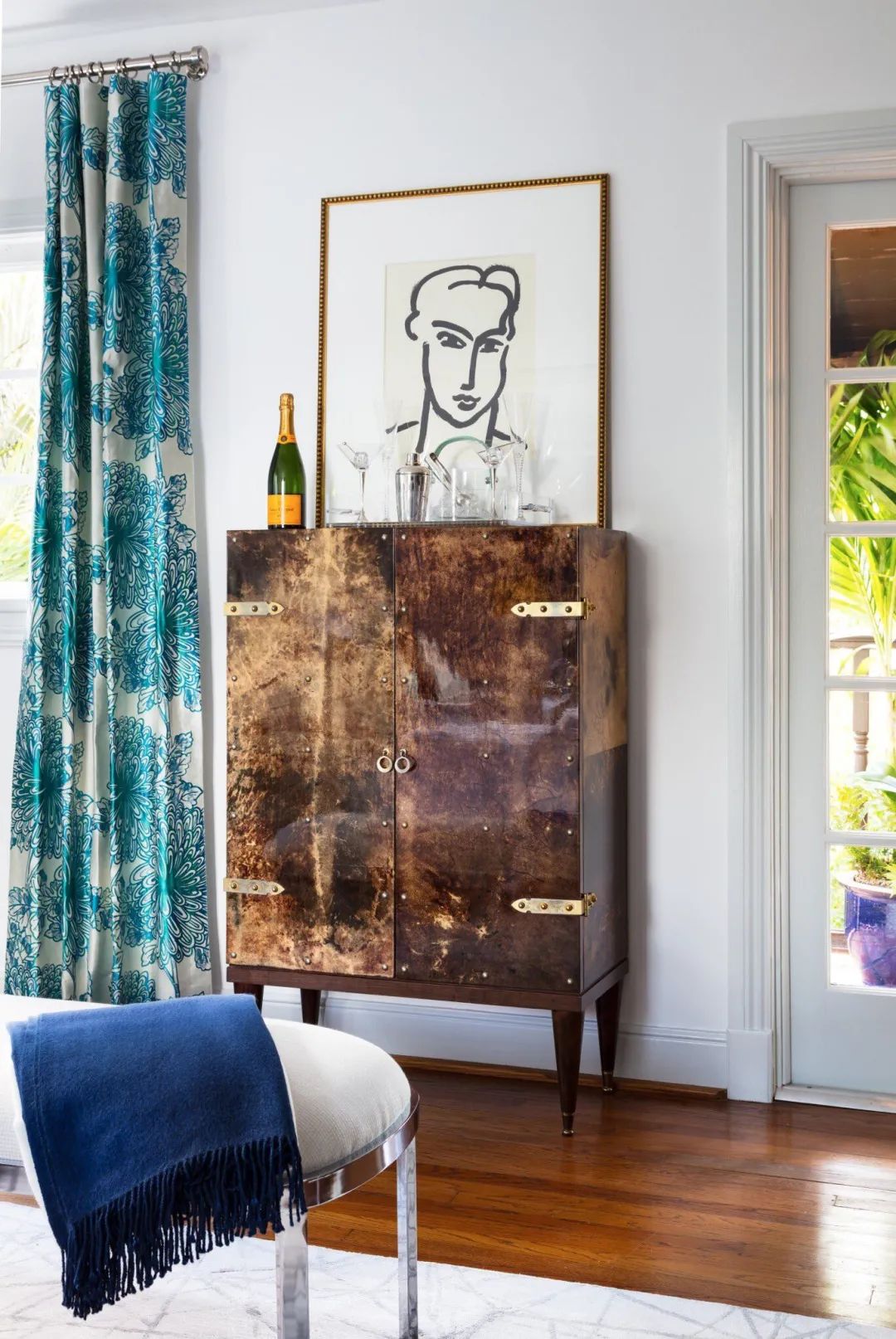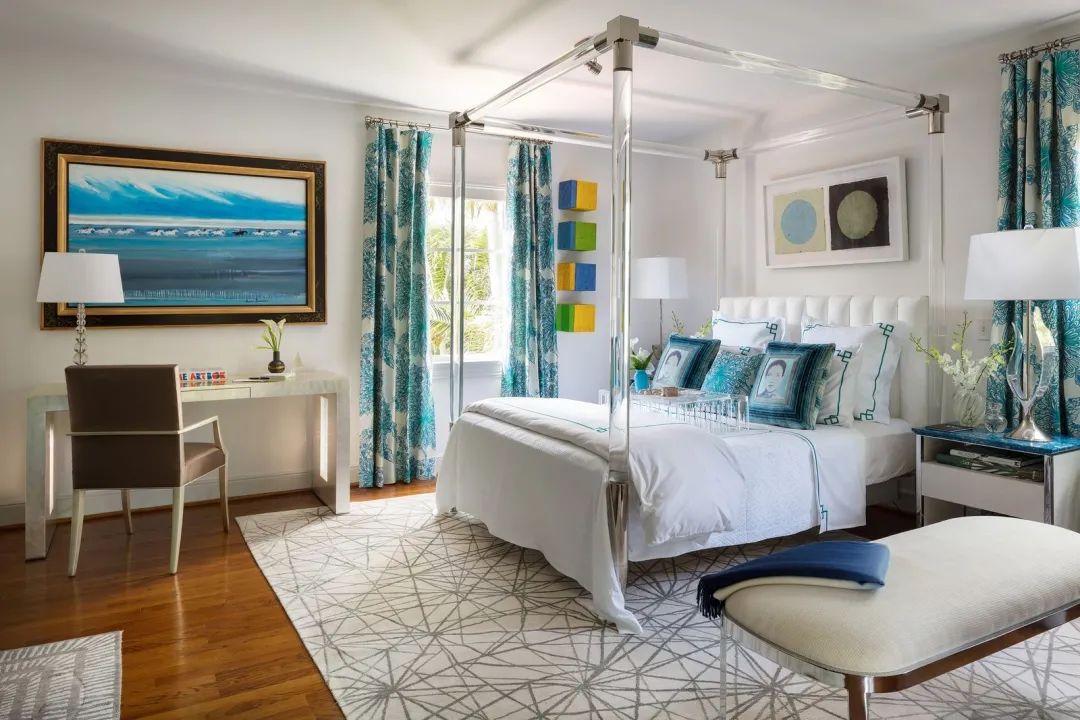 5 Desert Oasis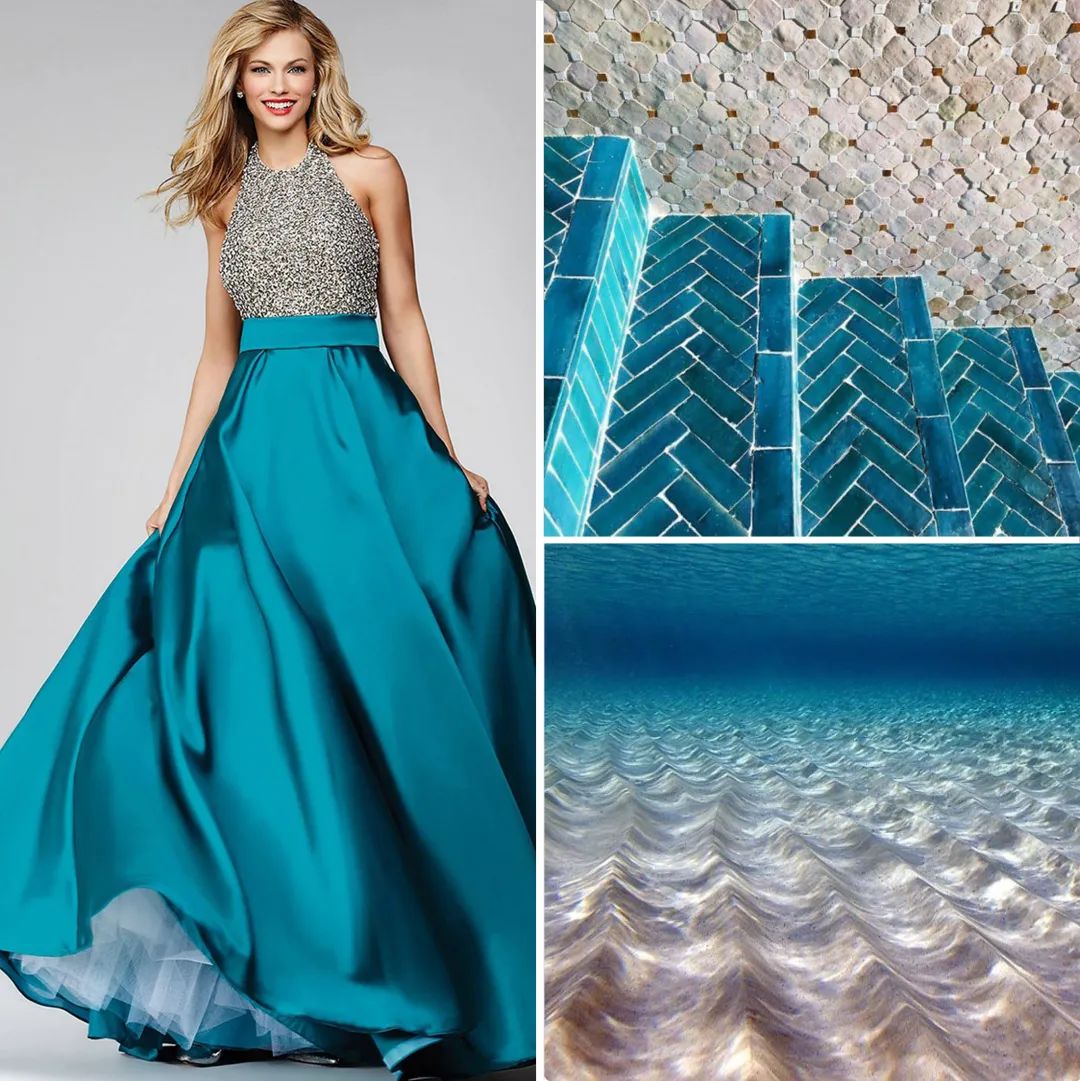 Sand-colored walls, moonlight-colored marker tiles, and bright white cabinets make up this gentle and simple kitchen. The small niche that emerges from the cabinets is decorated with peacock blue and green feldspar-colored tiles, making it particularly delicate and appealing in the rustic setting.