Holy elegant bright white, simple with natural, versatile color fashion interpretation
Holy elegant bright white, simple with natural, versatile color fashion interpretation
Whether it is the ancient shamanic beliefs or the later divine magic, white is connected with the gods and represents holy elegance. It is the most common home color, so common that people forget its existence. However, when we take a closer look at all the color schemes, there is always a white figure. Any stunning color scheme can have the intervention of white, so if you don't want to be overwhelmed by the color scheme, then it is enough to master how to use white well.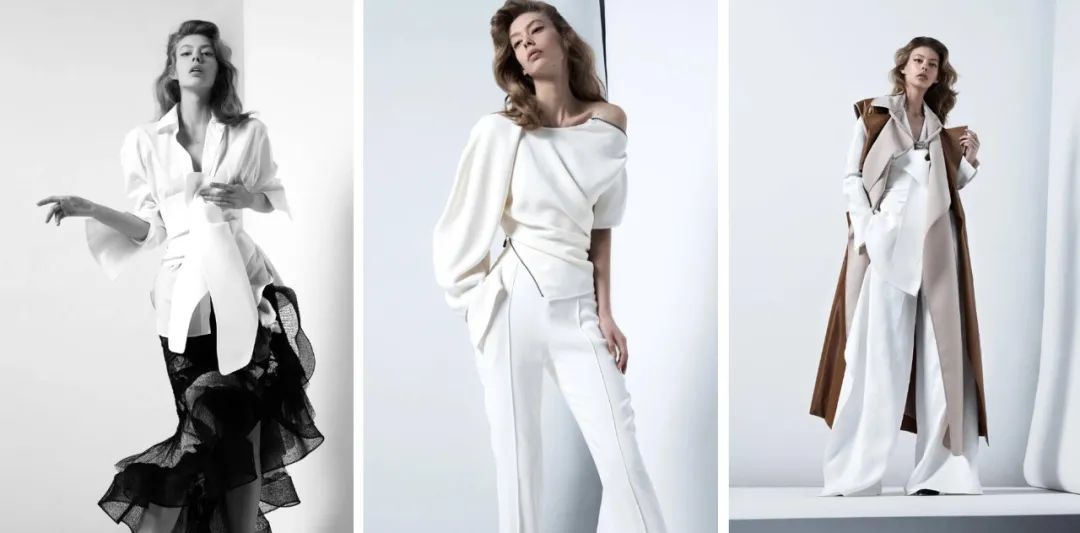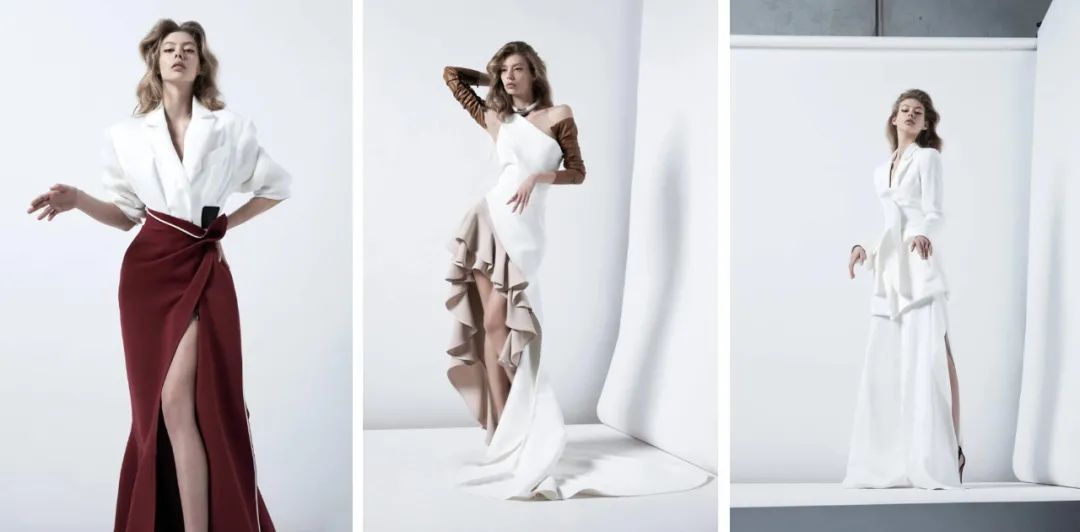 White represents purity and spotlessness. It represents the romantic innocence of the white era. Those once flowers are old? Are those who missed okay? Memories of youth always come inadvertently and eventually turned into warm memories. Home of white with will take you back to the innocent years, like water years.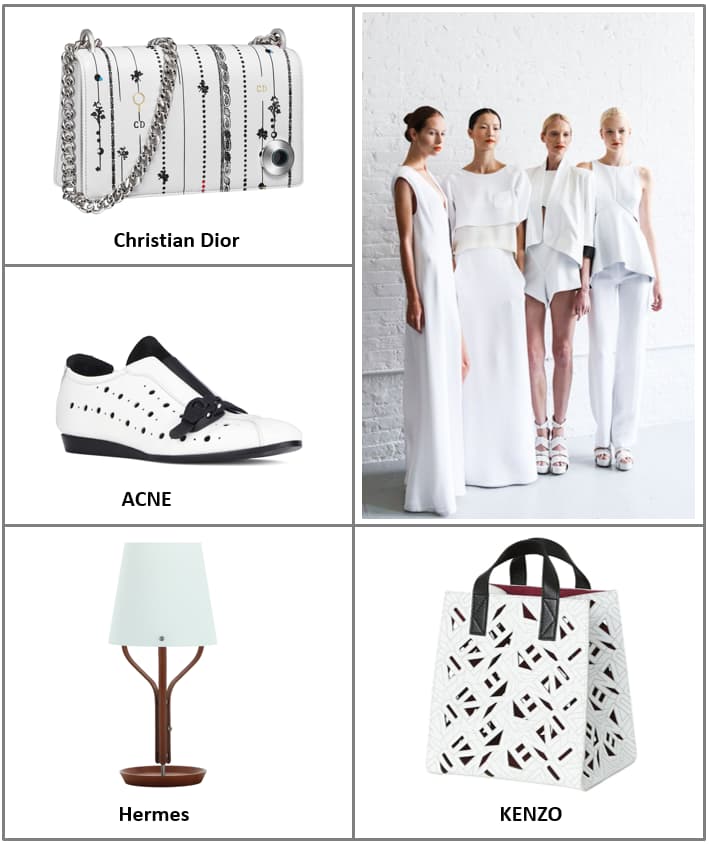 black and white gray + log decoration, fresh and natural
The bright white background with wheat-colored log material becomes the overall tone of the space. The combination of white with oak, natural stone, and wicker gives life to spaces where one can permanently feel a connection to the outside world. With this house, the designer wanted to capture the complex combination of Scandinavian and Japanese design in order to find the perfect visual balance.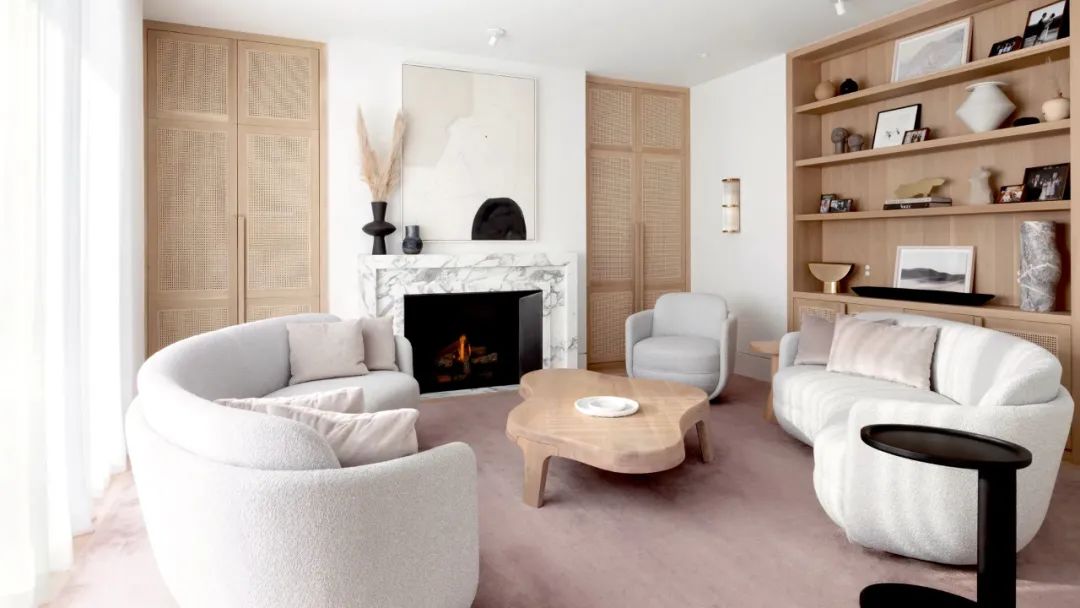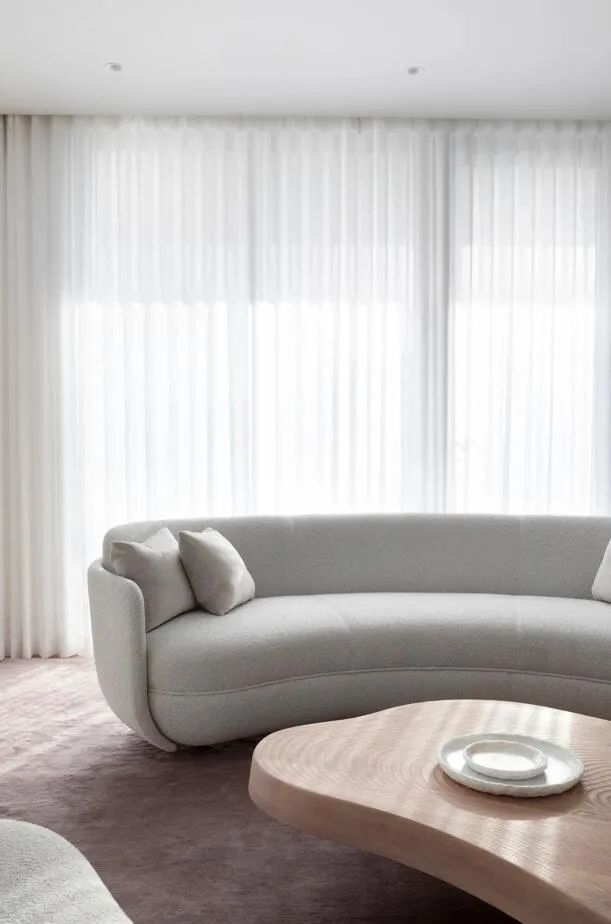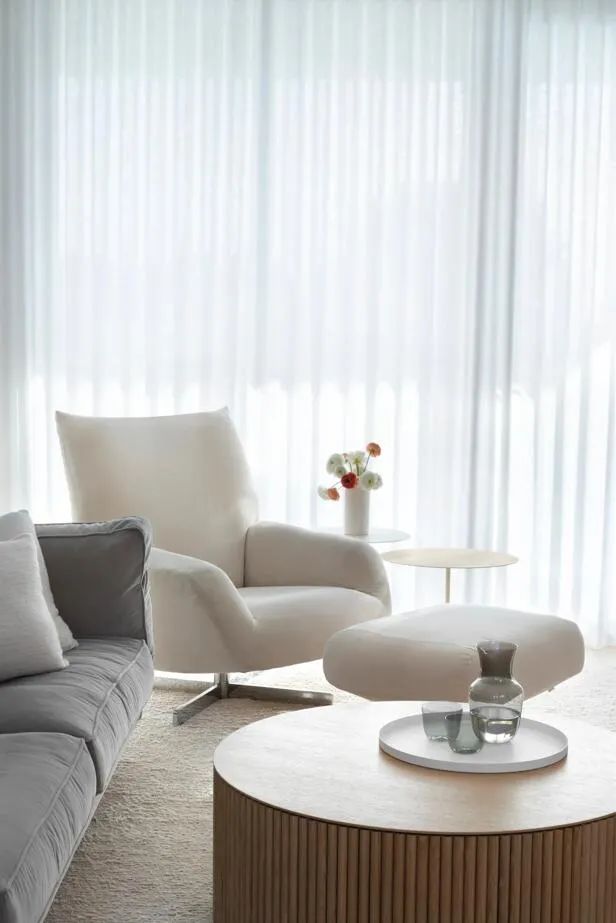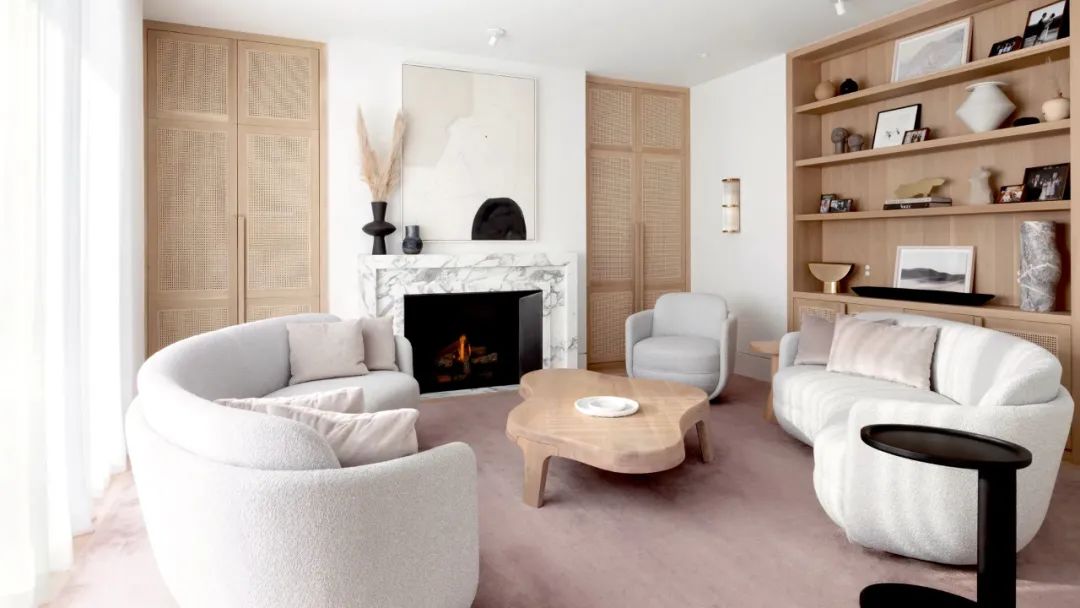 Black and white gray + original wood flooring, perfect arc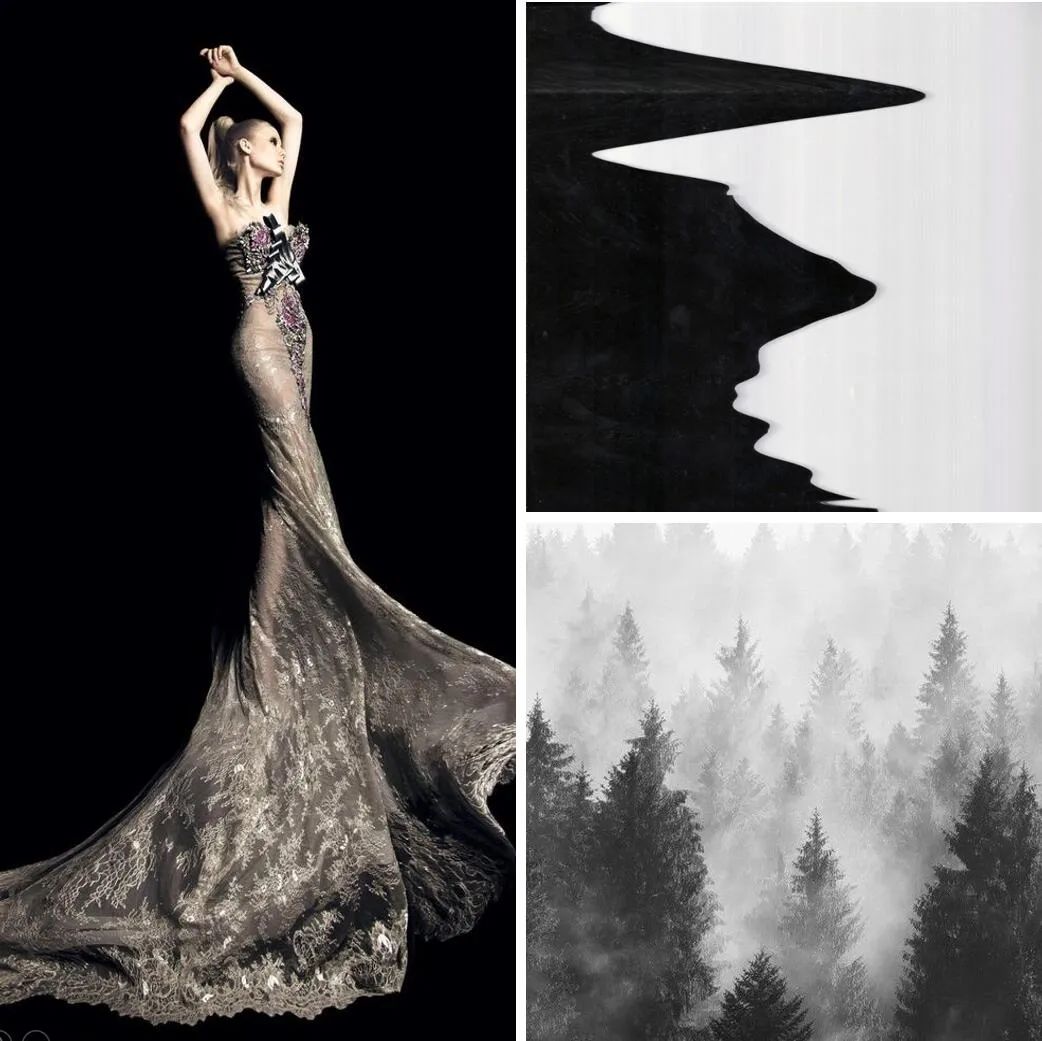 The basic color scheme of black, white, and gray, with a bright white background color, is paired with painted bird brown wood flooring, topped with a silver carpet and dark gray sofa. The kitchen cabinets are also silver. While pure black appears more often on the furniture and doors as a striking accent, the small amount of almond color that appears provides a warm feeling to the space.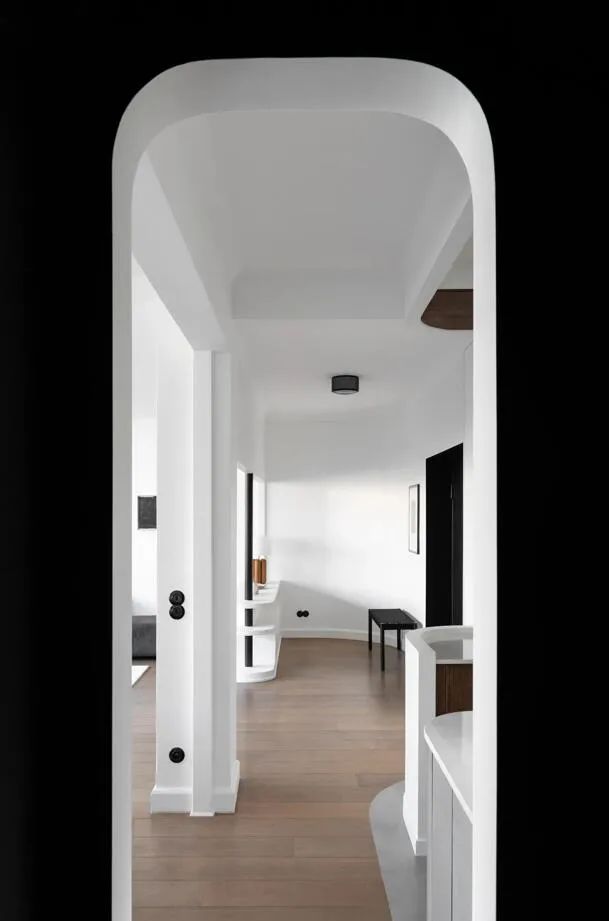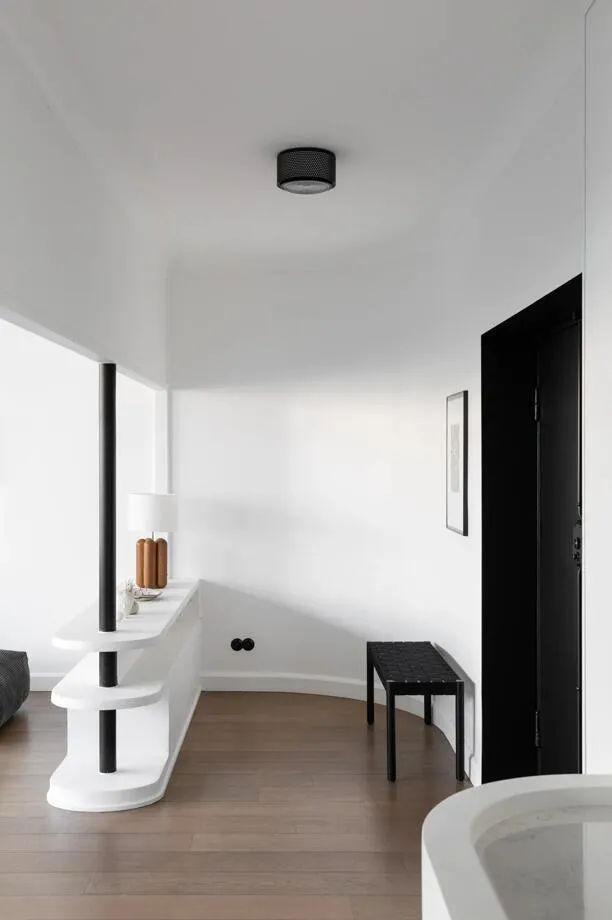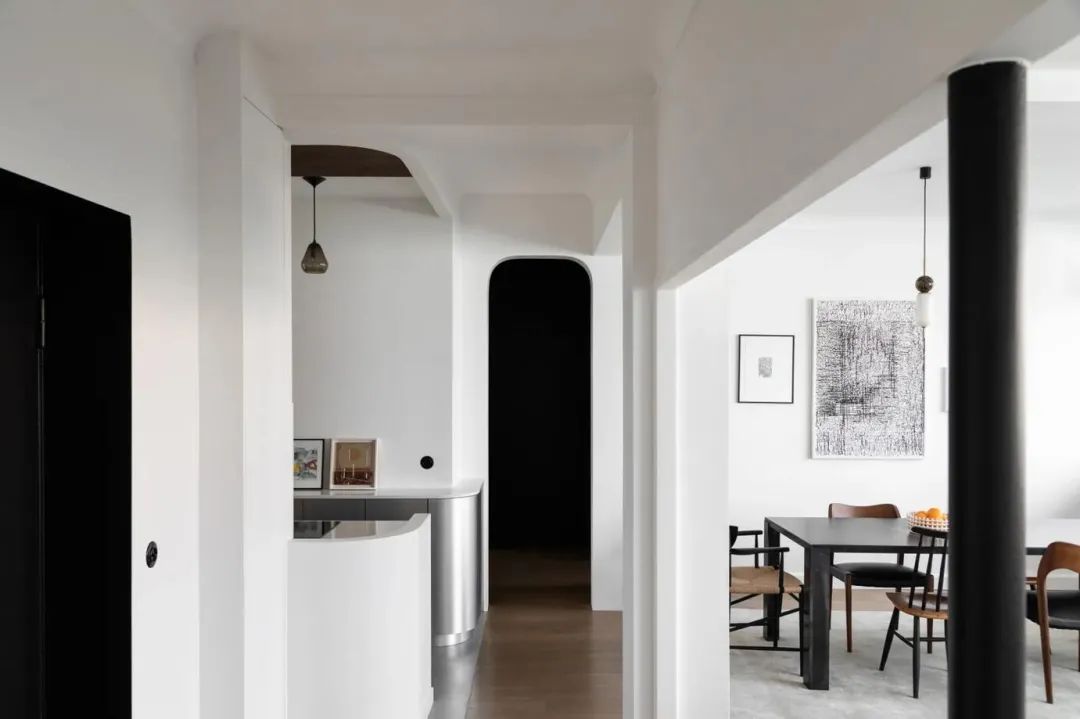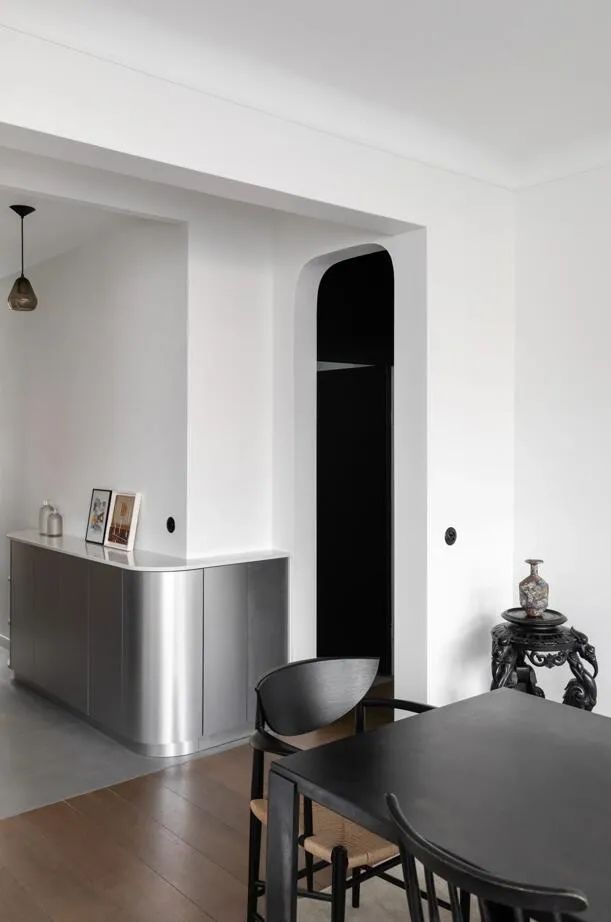 Black, white, and gray + wood flooring, light luxury temperament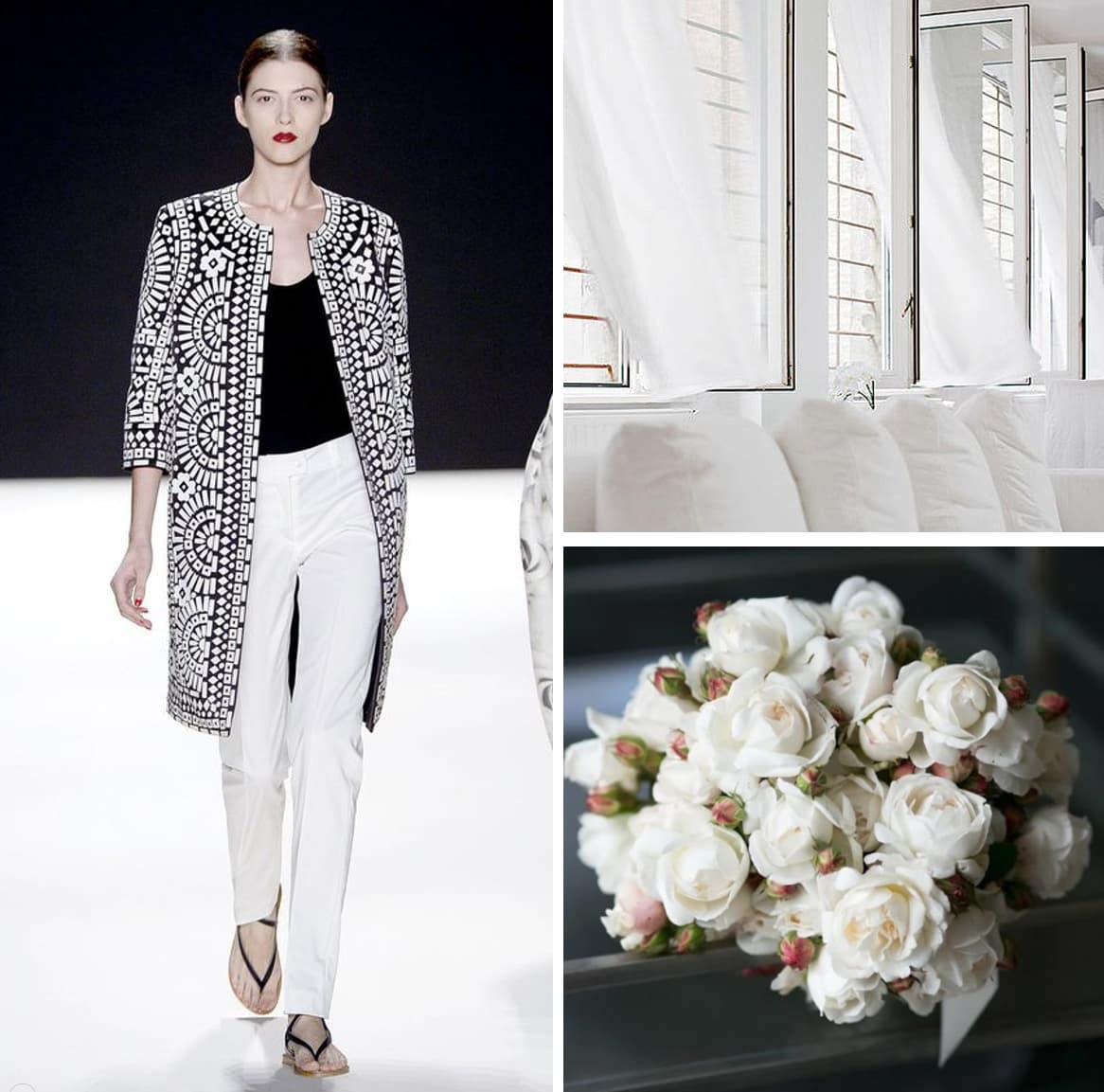 The open-plan space finishes are painted in bright white and all custom design details are constructed on site. The living room is used as a media and entertainment space with a double sofa, armchairs, and Phantom black leather vintage chairs. A niche was created to house a large bookcase; the back was wrapped in grasscloth and lighting was installed under each shelf. A large custom white oak rolling ladder was mounted on steel rails. Natural materials replaced industrial materials, such as the wide plank oak flooring that now conceals the original concrete. The existing bulky, architectural-grade staircase was replaced with a minimalist version in white metal with oak treads and handrails. Above it, a glass-framed mezzanine reinforces the introspective ambiance.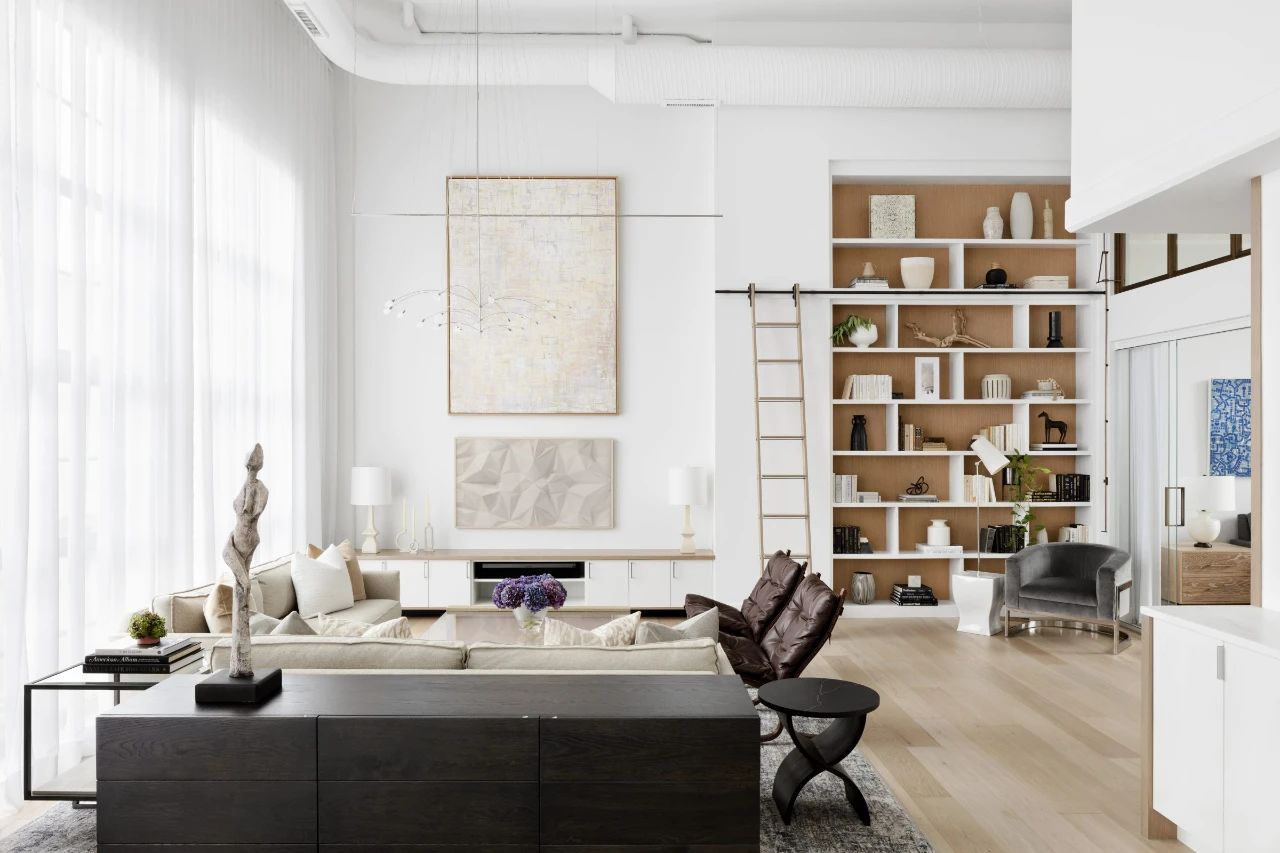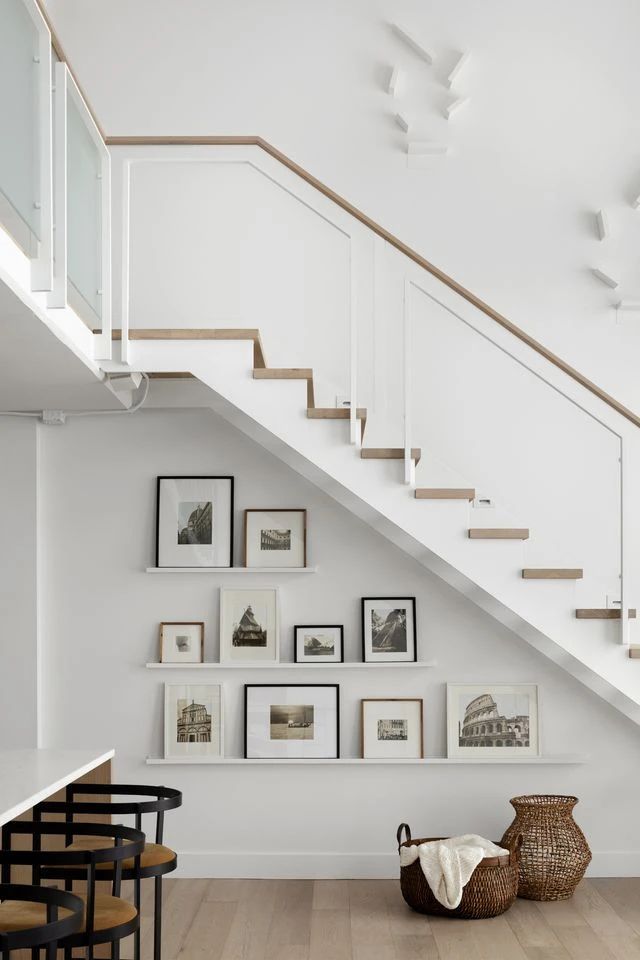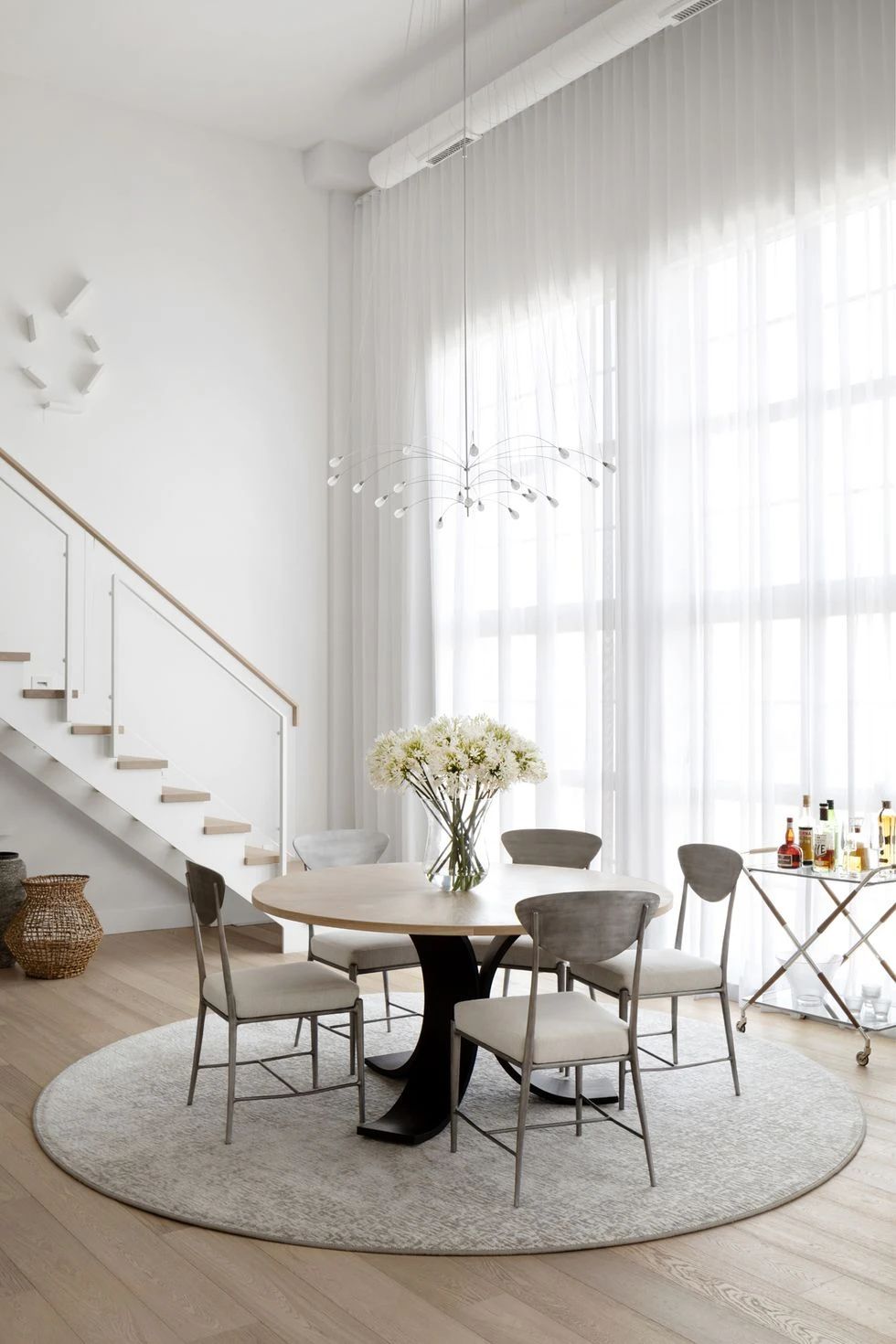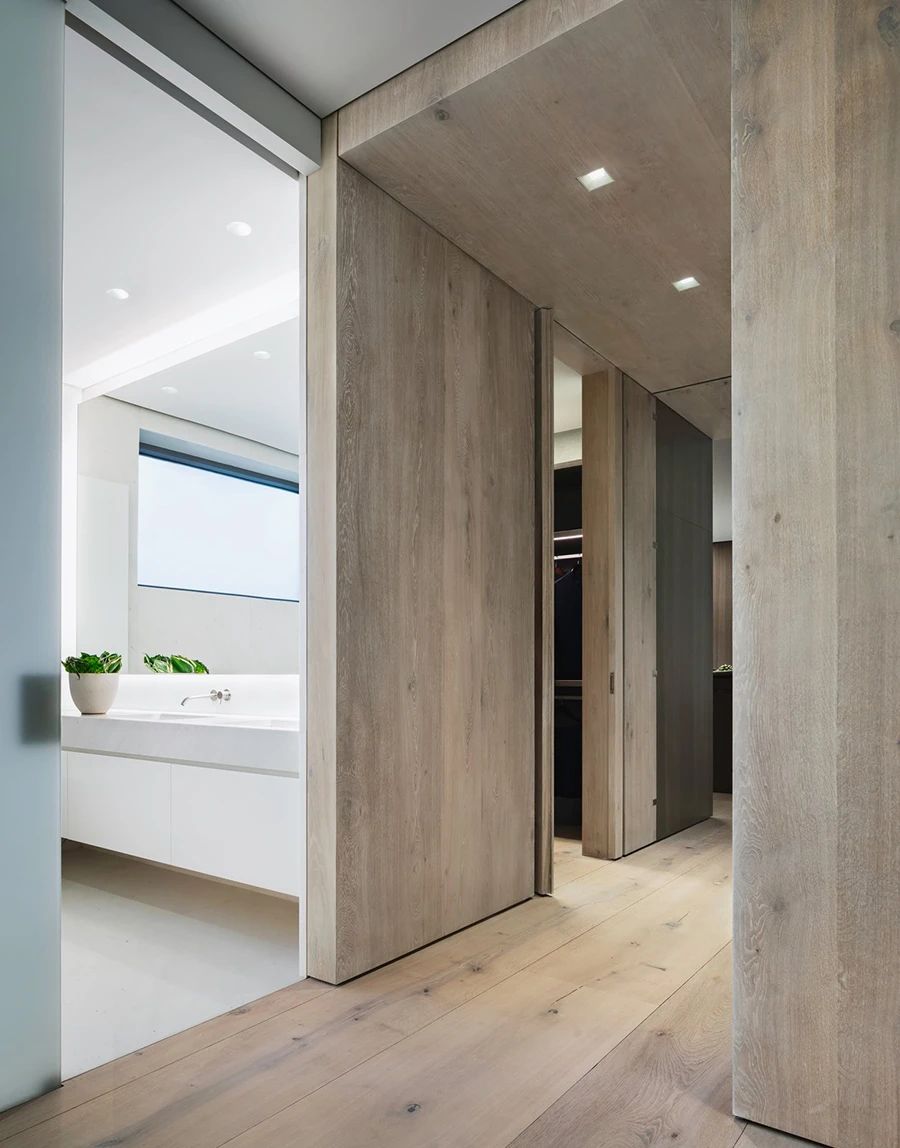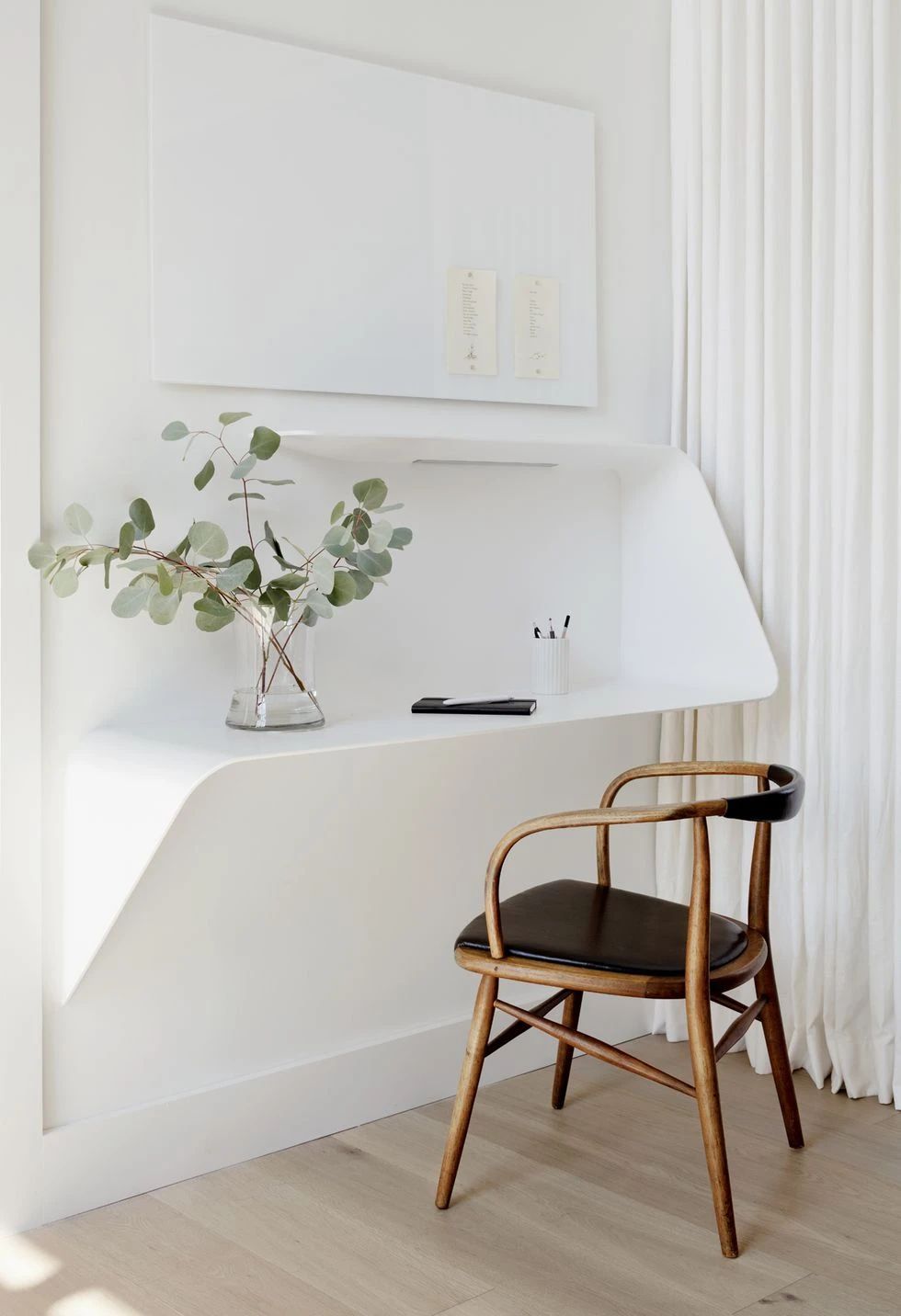 Raw wood color + black, white and gray, hazy mood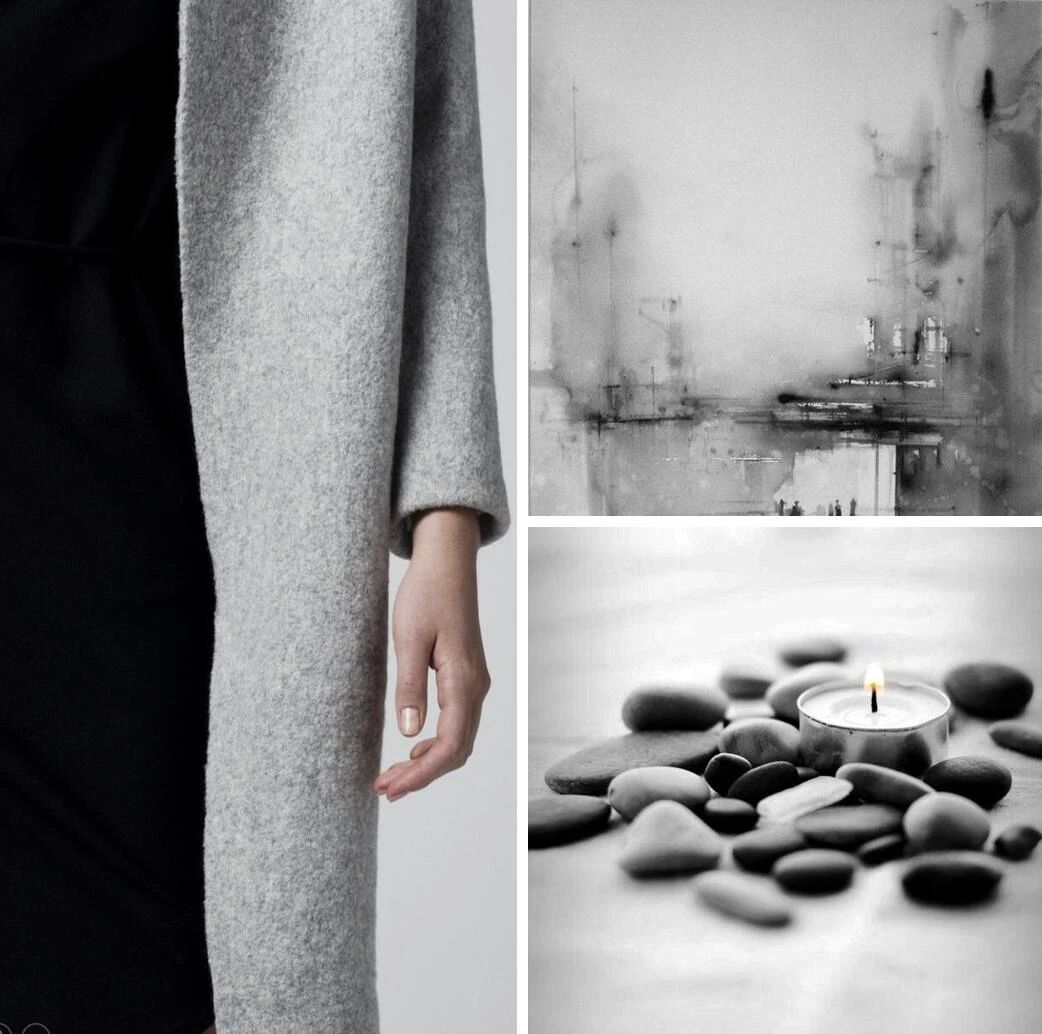 The space is extremely plain with a 2.7-meter bright white ceiling and fog-colored walls. 1.8-meter-high windows illuminate the room to bring in plenty of sunlight while controlling the light through curtains. Iced Danish oak is used for the flooring, master bedroom doors, and some siding panels. The soft and serene neutral color palette and various stone textures create a deeply luxurious and comfortable atmosphere.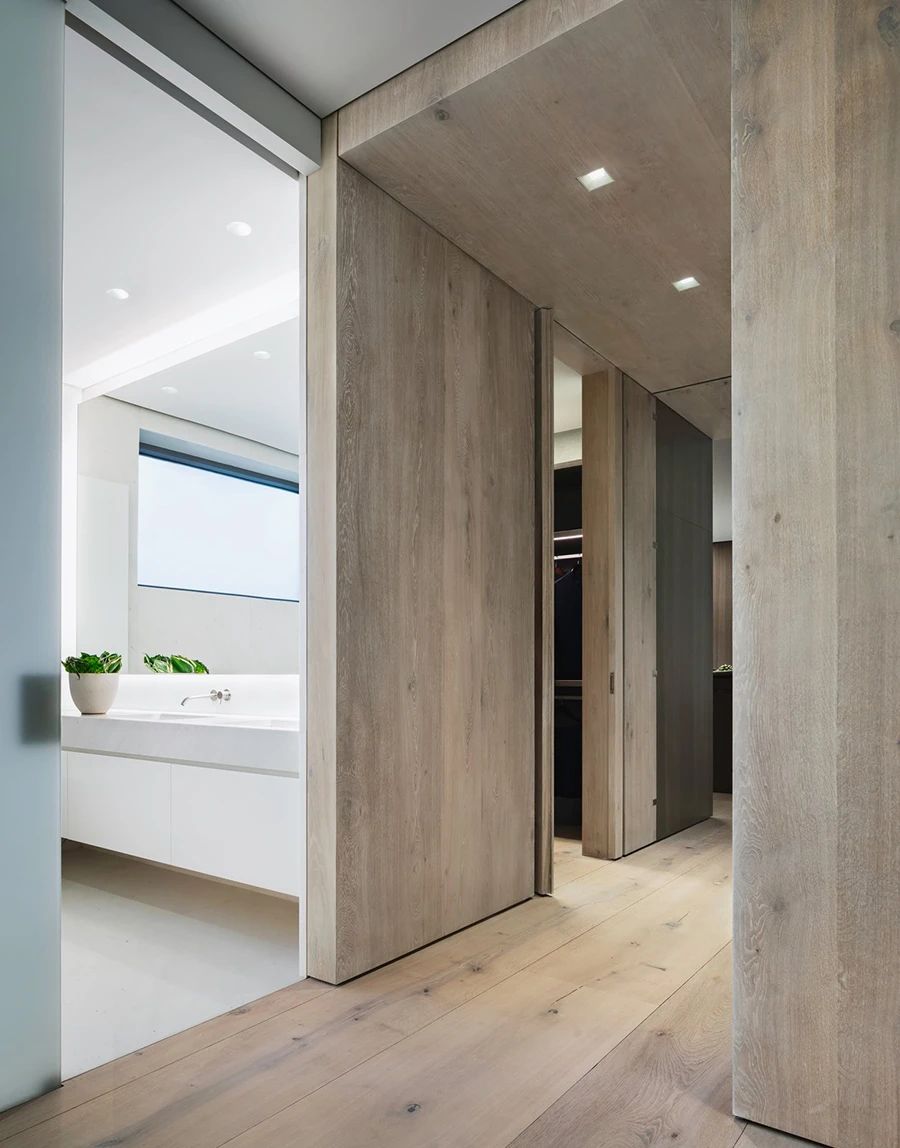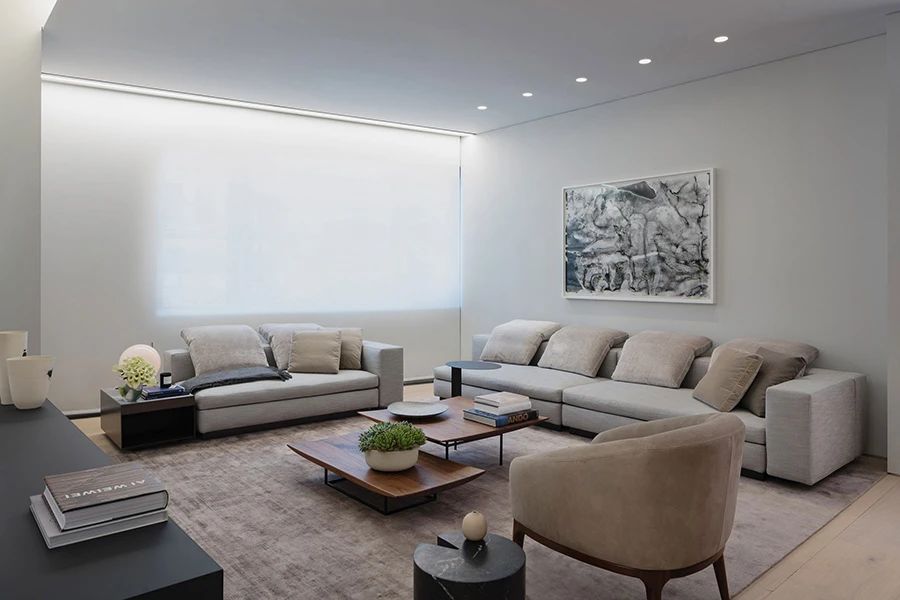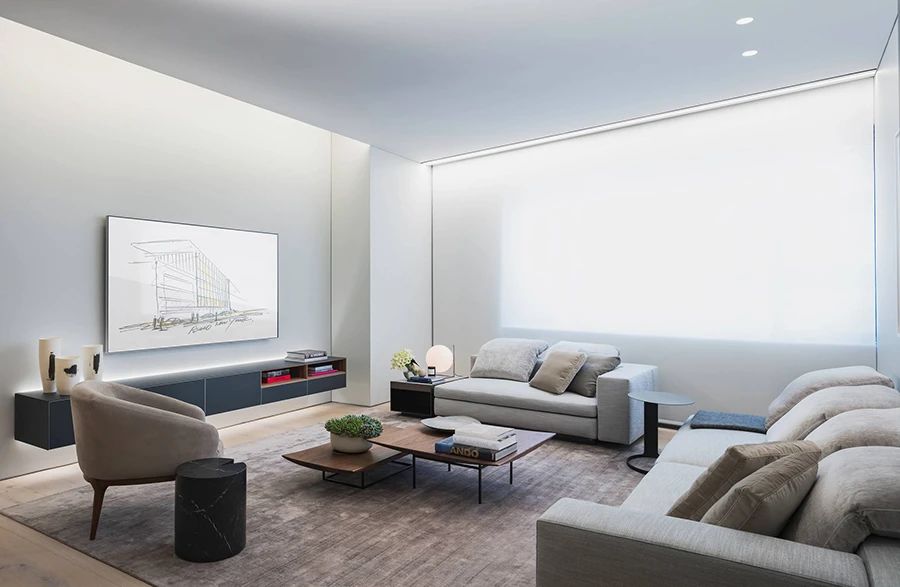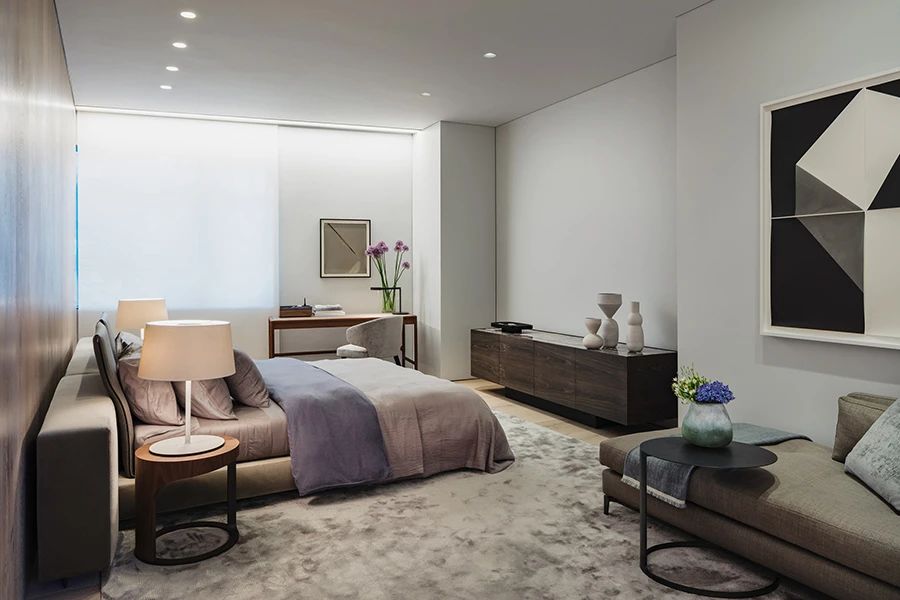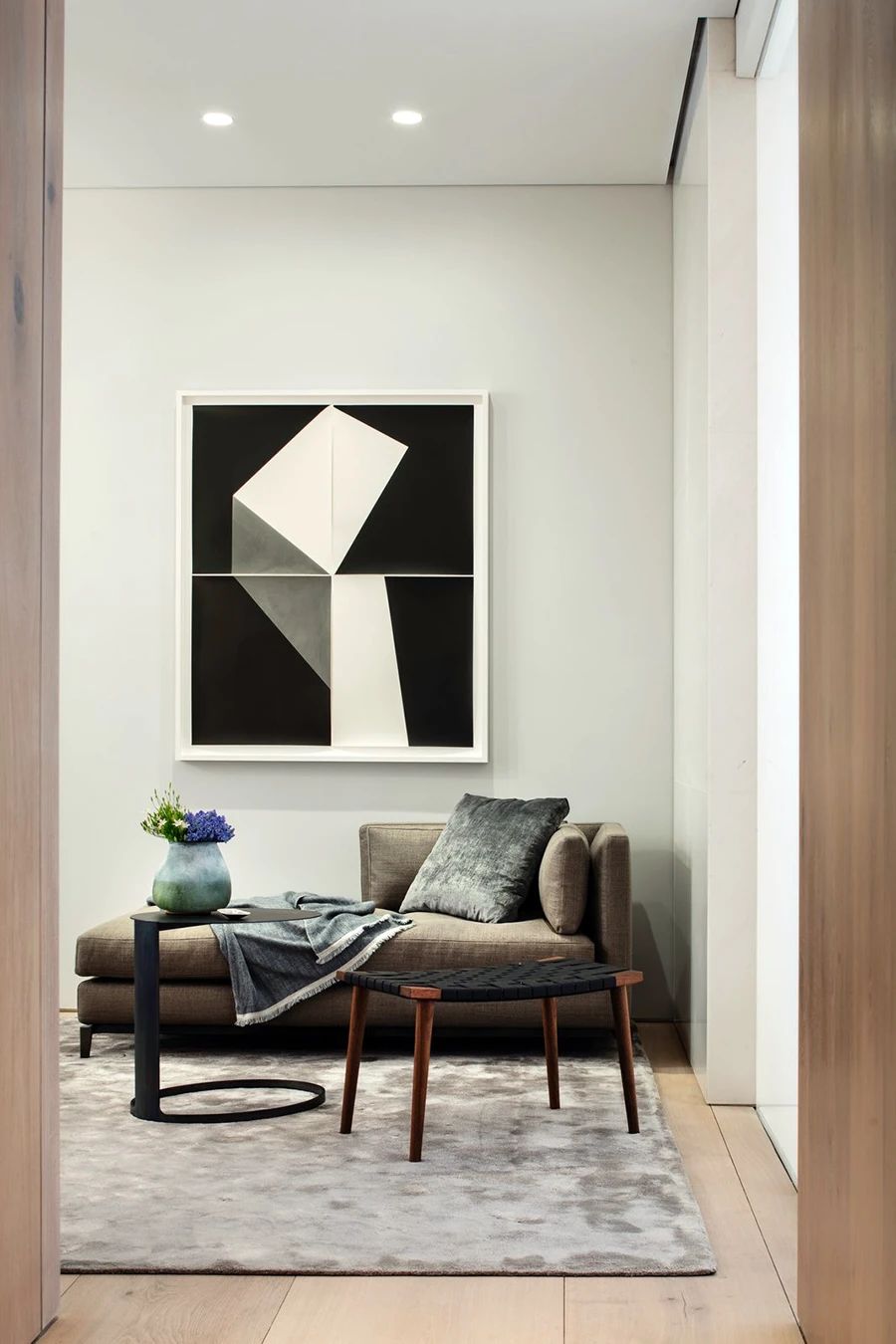 wood + black and white gray, classic flavor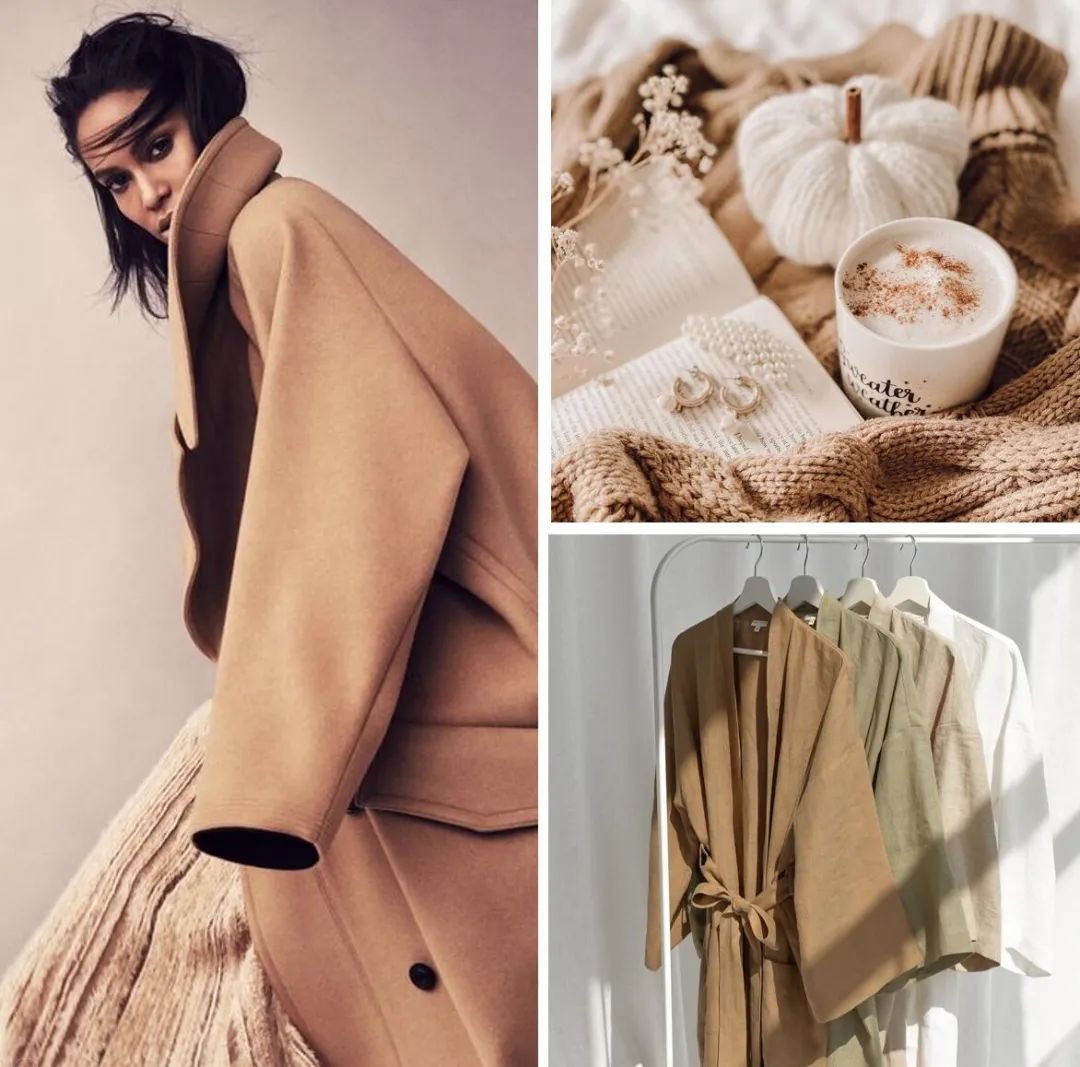 Scandinavian style often uses natural materials as decoration, so the original wood and black and white gray color combination can be said to be the more basic and classic color combination of Scandinavian style. Simple and natural in the plain, elegant, and both fashionable and high-end. Wooden decorative walls, with original wood flooring, single chairs, tables, sofas, and other home decorations, woven lampshades, and carpets as a supplement, natural wood tones show a cozy and peaceful texture, with off-white fabric decoration, adding a bright taste.