Fresh natural bird egg green, dreamy hue, wandering on the edge of the dream
Fresh natural bird egg green, dreamy hue, wandering on the edge of the dream
Bird's egg green, lighter than mint green, more lively than gray-green, is somewhat like the color of young leafy grass juice, slightly bitter, but giving a refreshing taste. When spring comes and the color waves to us among the branches of the trees, watch the shimmering light where the sea meets the sky, extract your favorite color from the clear water and the endless grass, and then make your home new.
1 Idyllic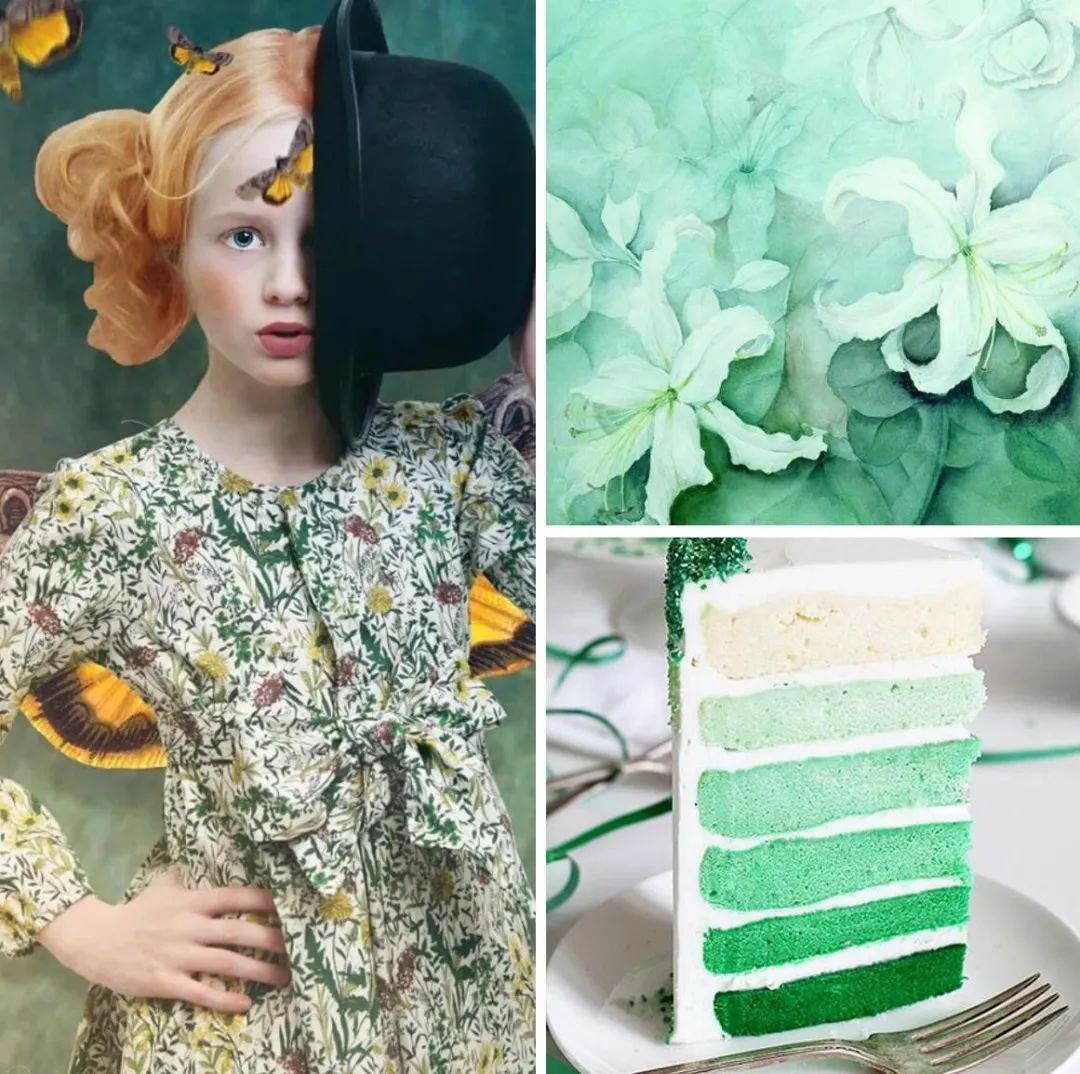 The pale bird's egg green brings a smoky atmosphere to this room with its elegant and fresh hue, just like the poetic sky after the rain. Two windows allow the room to be fully sunlit and airy, and fabrics with animal prints decorate the wooden sofa bed, giving off a beautiful rustic atmosphere. Plush pillows and coarse knit blankets show soft care and relaxed laziness. Geometric patterned carpet and wooden table and chairs are paired to introduce a modern minimalist temperament, and various fun decorations are sprinkled all over the room to accompany the growth of children.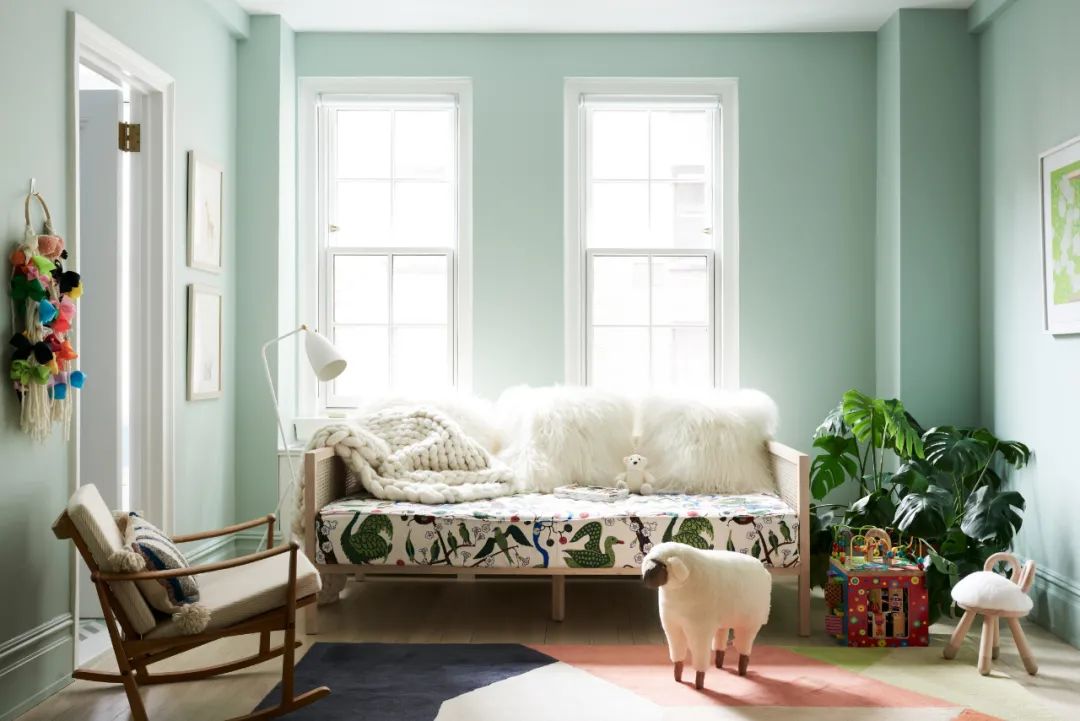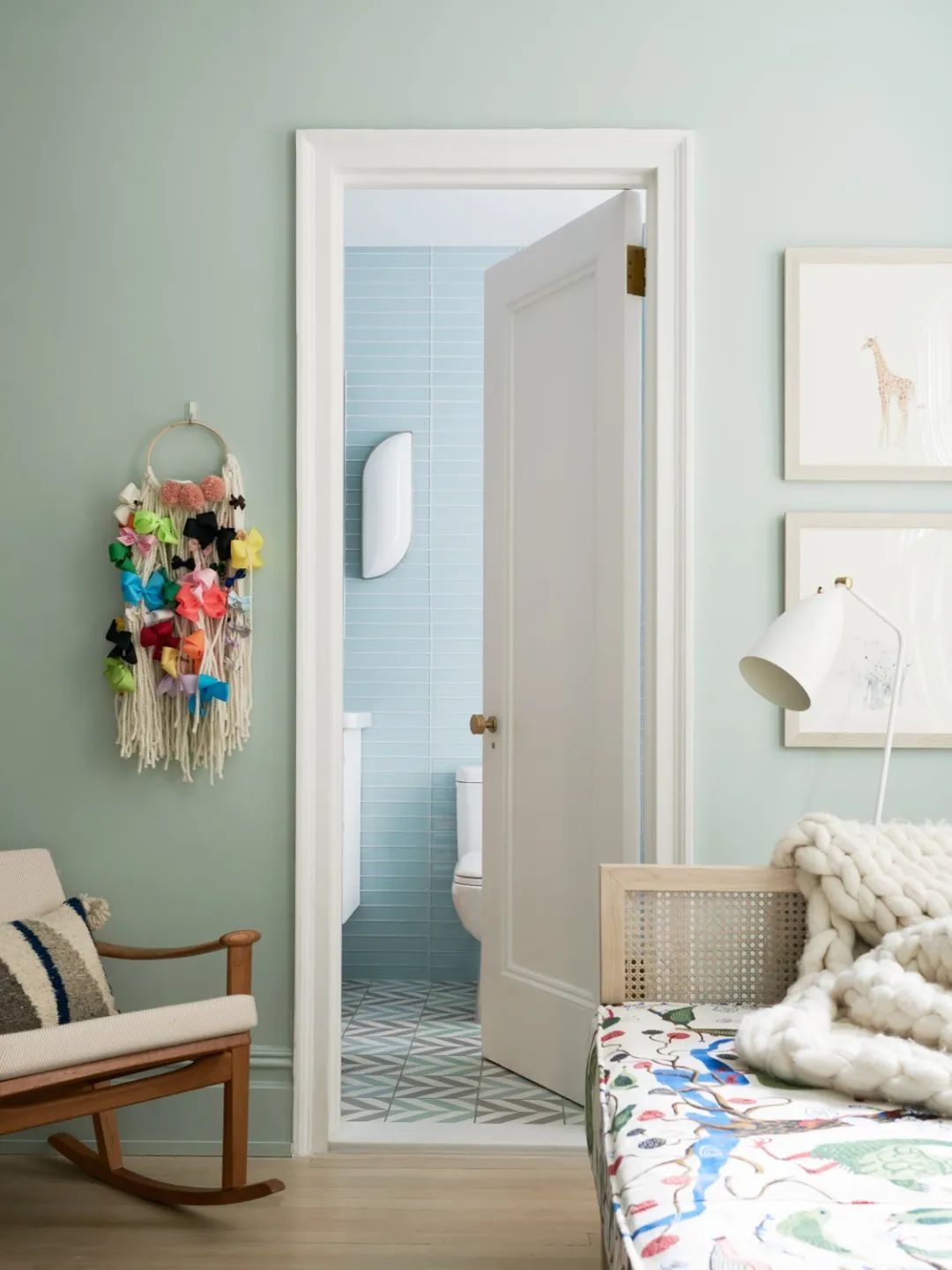 2 Similar color matching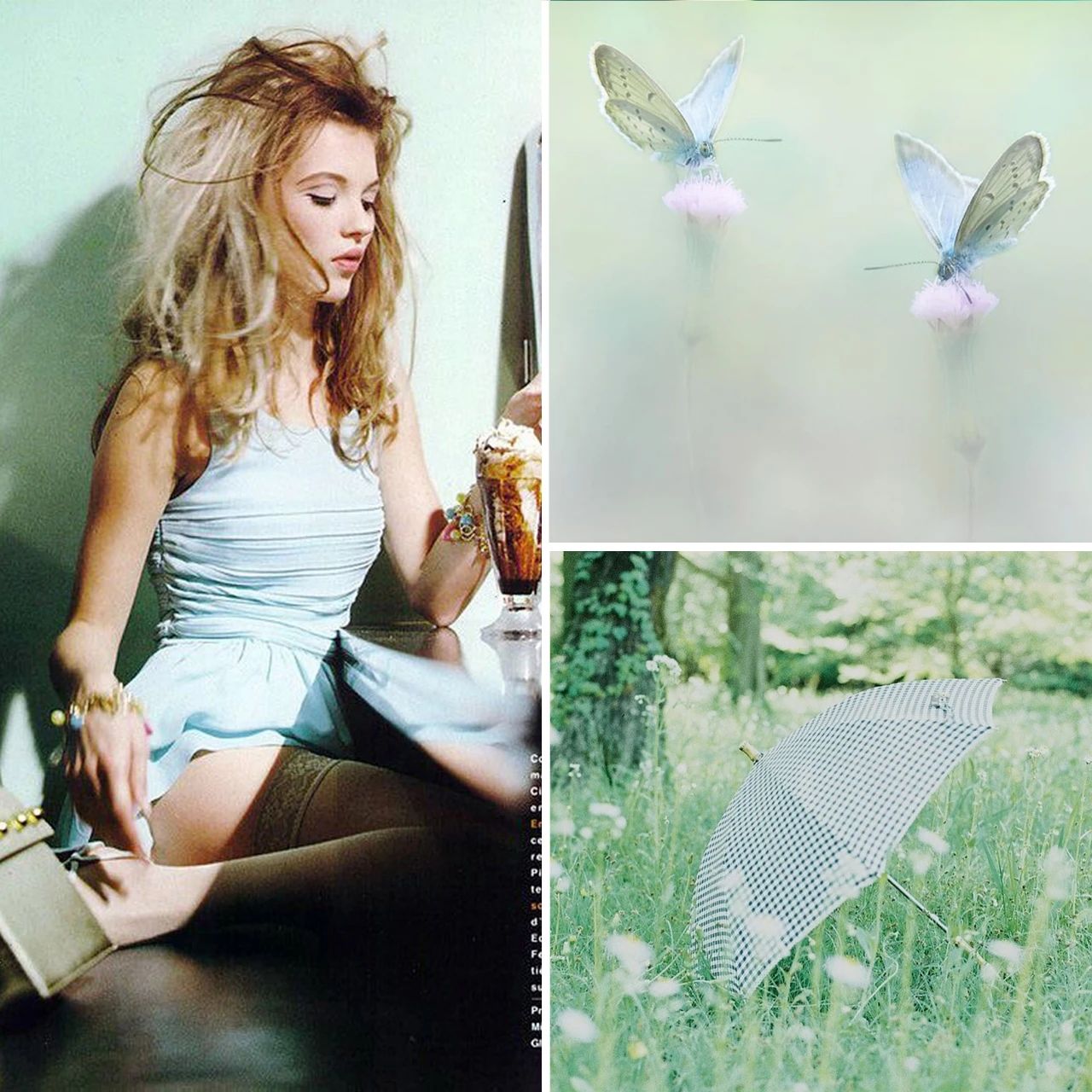 Bird's egg green is lighter than mint green and more lively than gray-green. It is somewhat like the color of young leafy grass juice, slightly bitter, but giving a refreshing taste. Hand in hand with navy blue to create an eye-catching and refreshing bedroom space. The bright white that has a harmonizing effect transition the definition between blue and green extremely well, warming up the contrasting components and making the space natural and harmonious, with no lack of warm smell in the freshness.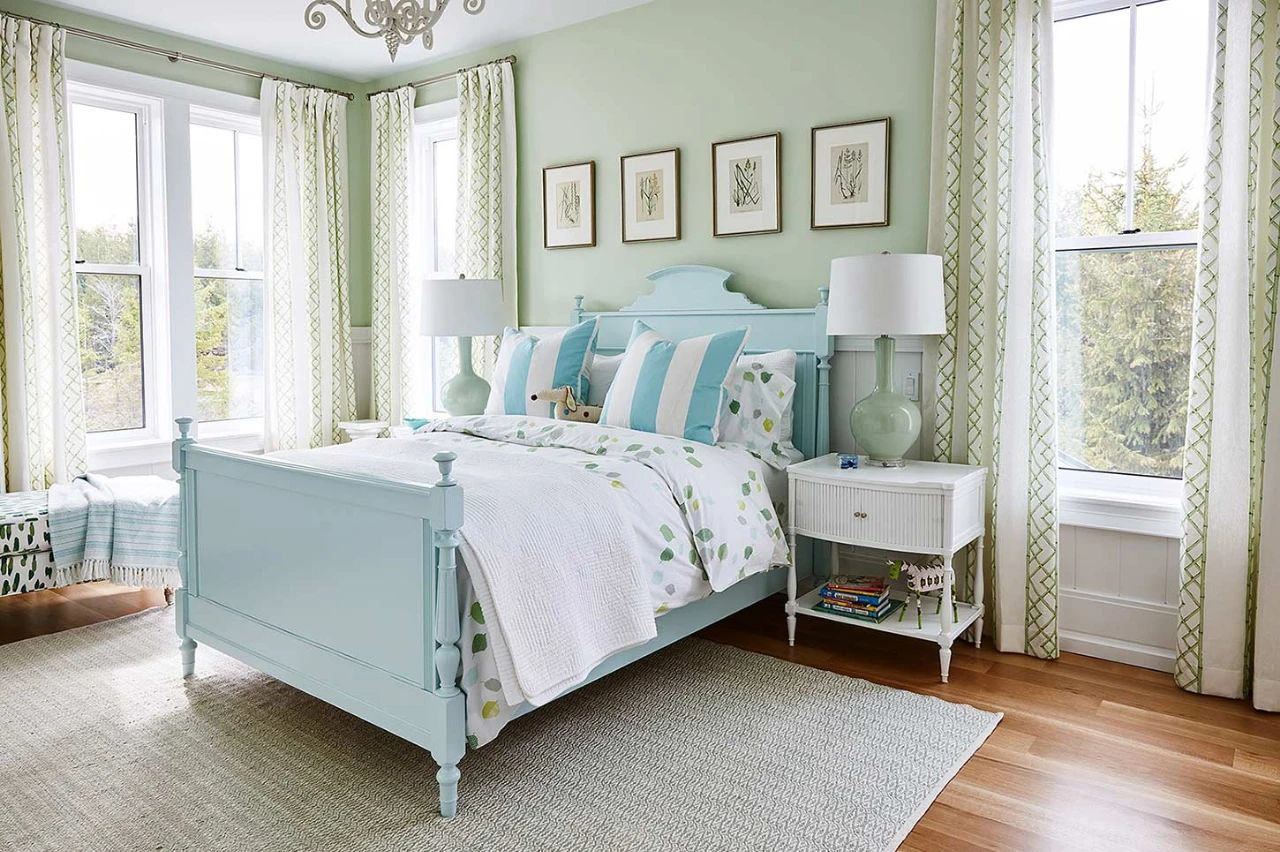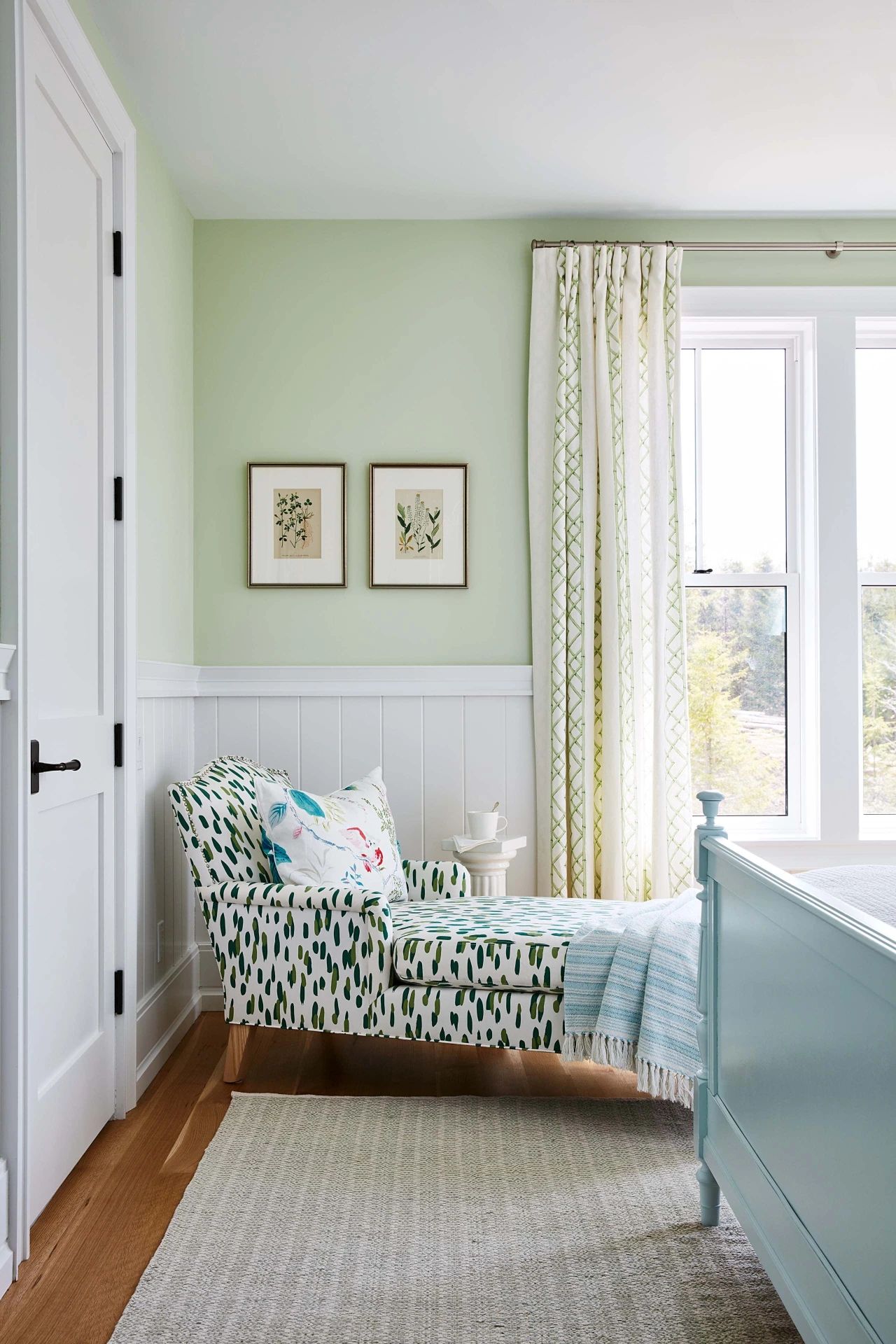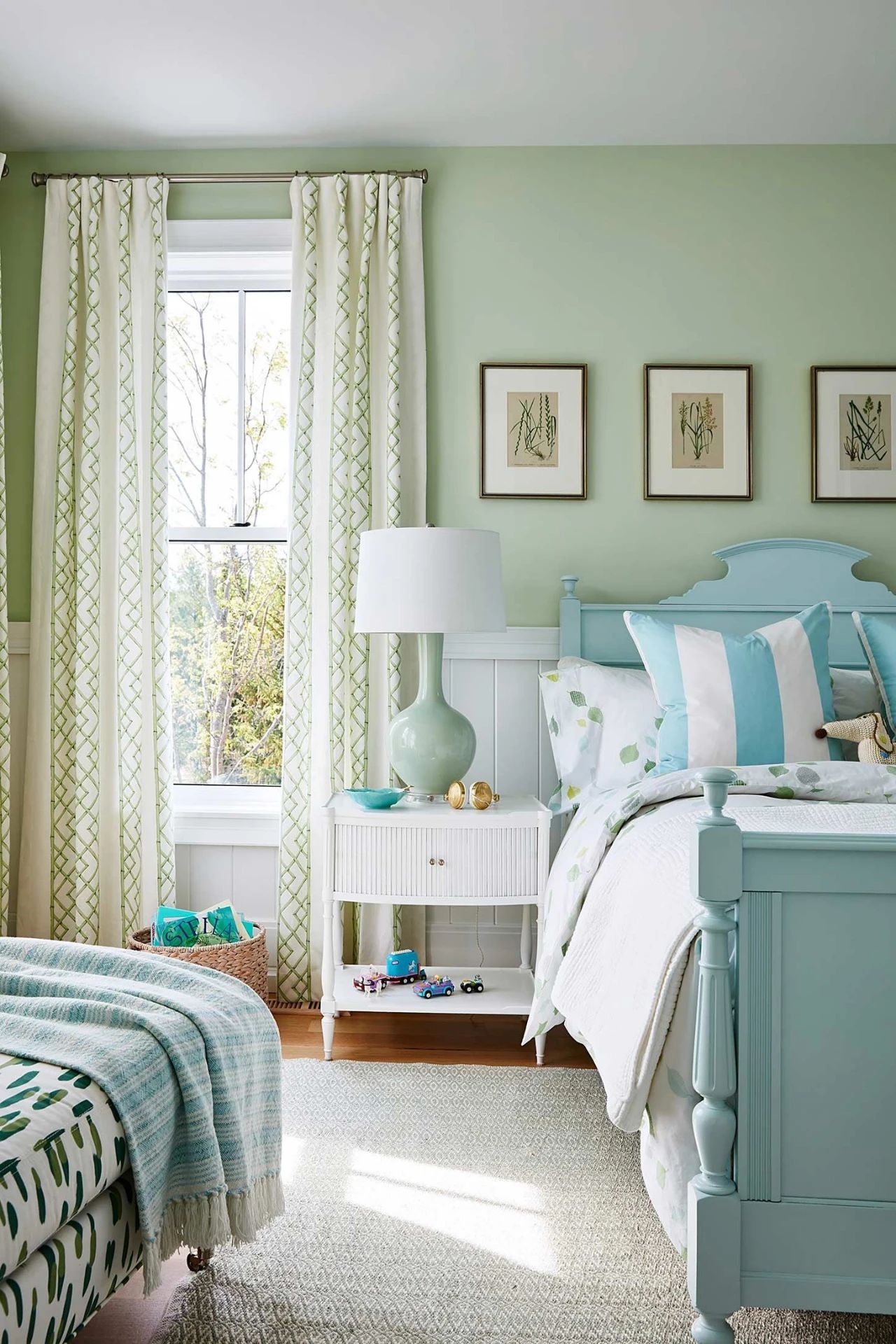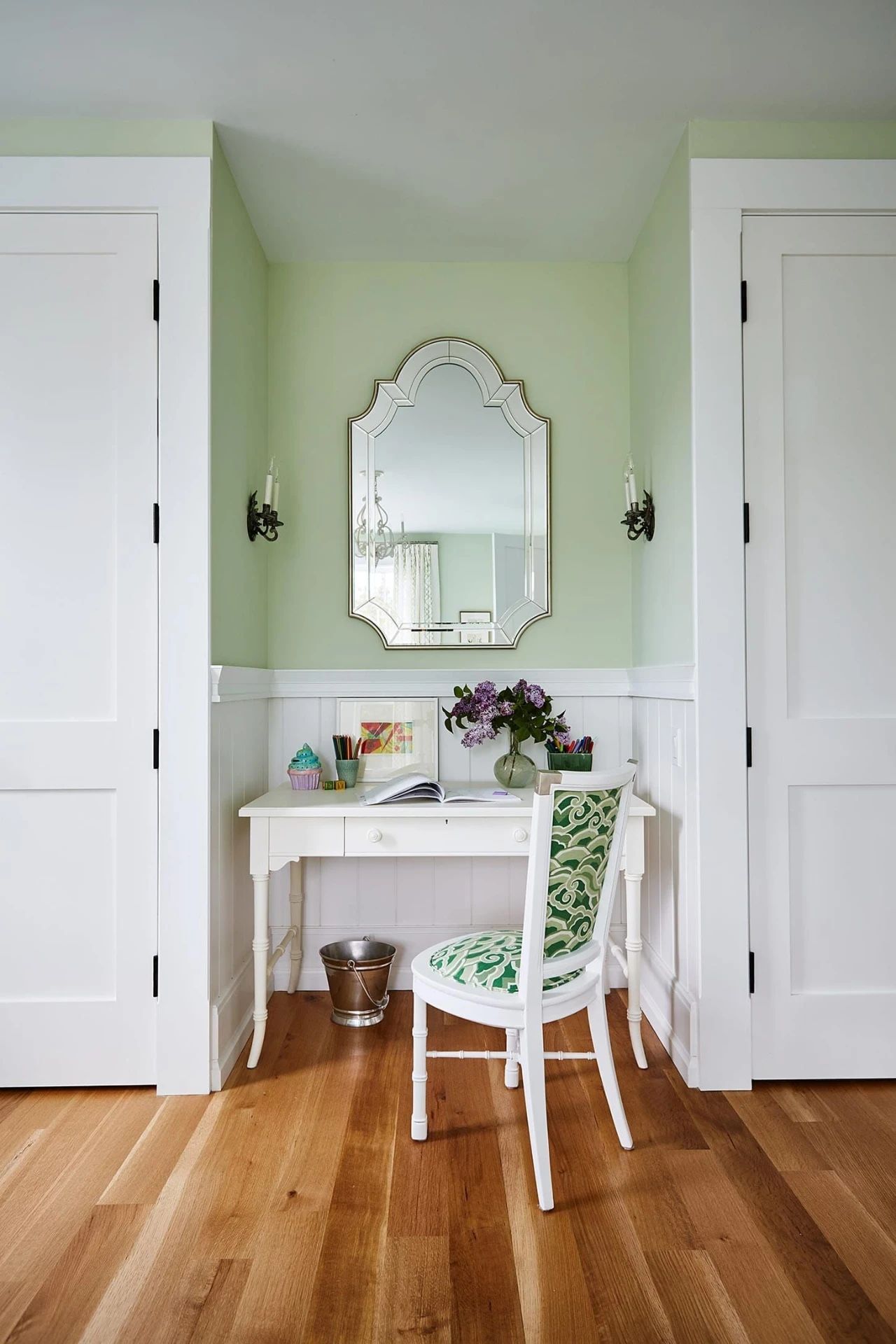 3 Modern and stylish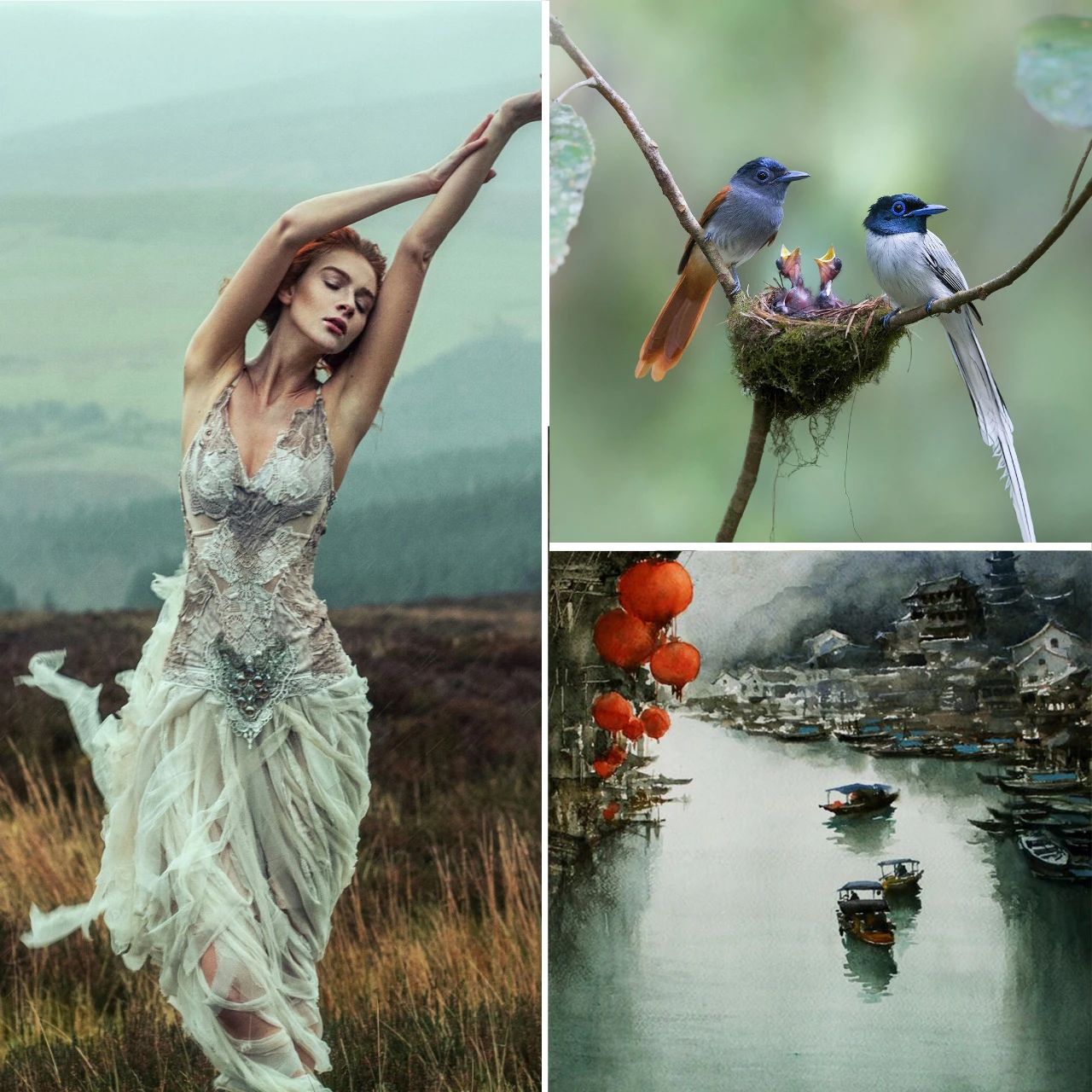 The house is set in a picturesque pine forest. The architects drew inspiration from the surrounding nature and incorporated its colors into the interior, where a calm bird's egg green dominates. A few bright hues - such as freesia yellow - complement the lighter tones. Pillows, rugs, and wall art enrich the texture of the space.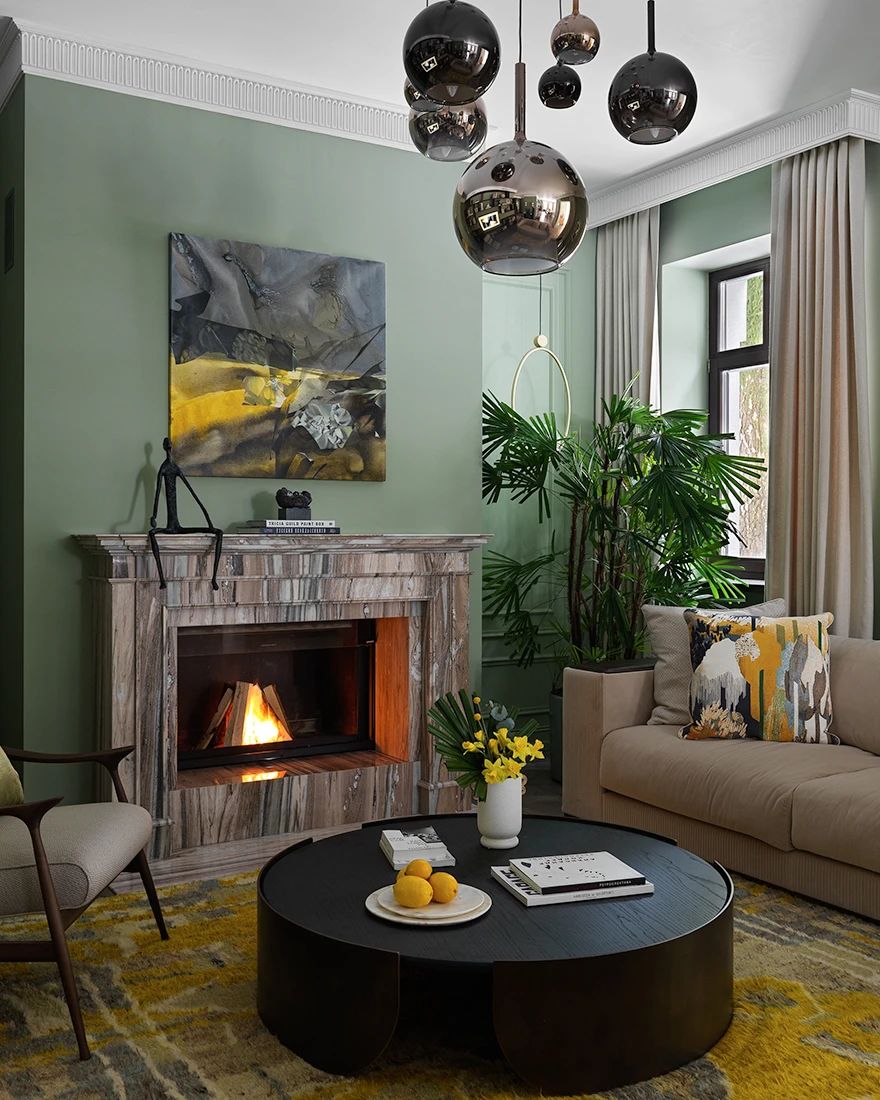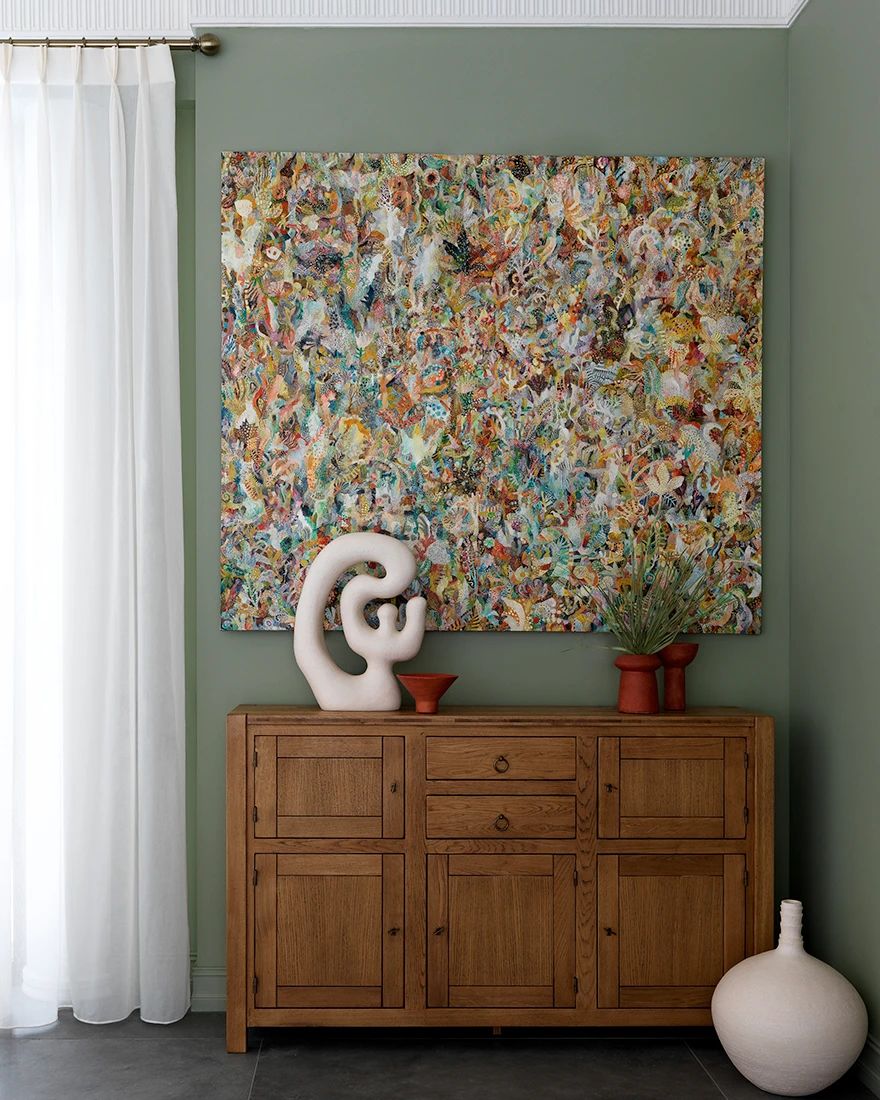 4 Classical charm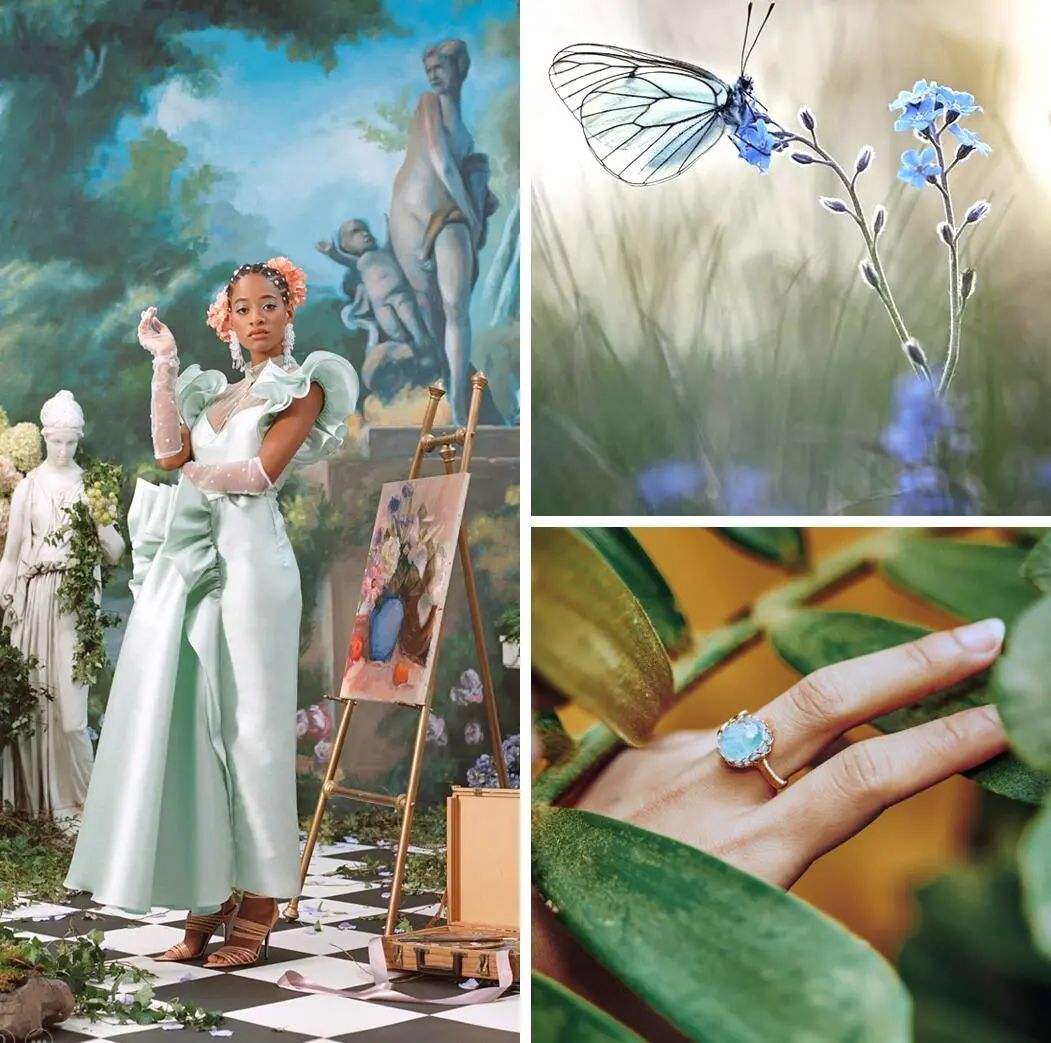 The natural floral wallpaper in bird's egg green is exquisite and fresh, and the satin decorative curtain in green feldspar color is also decorated with natural floral patterns, together with the natural scenery wall painting on the navy blue background, the whole bathroom is instantly filled with strong greenery. Light wood cabinets occupy most of the space, and the light wood flooring is perfectly connected, and the natural atmosphere in the space becomes more and more intense, showing the characteristics of the industrial American style. The white claw-foot bathtub is in the center, and a gorgeous crystal chandelier hangs high above it, instantly adding some light luxury beauty.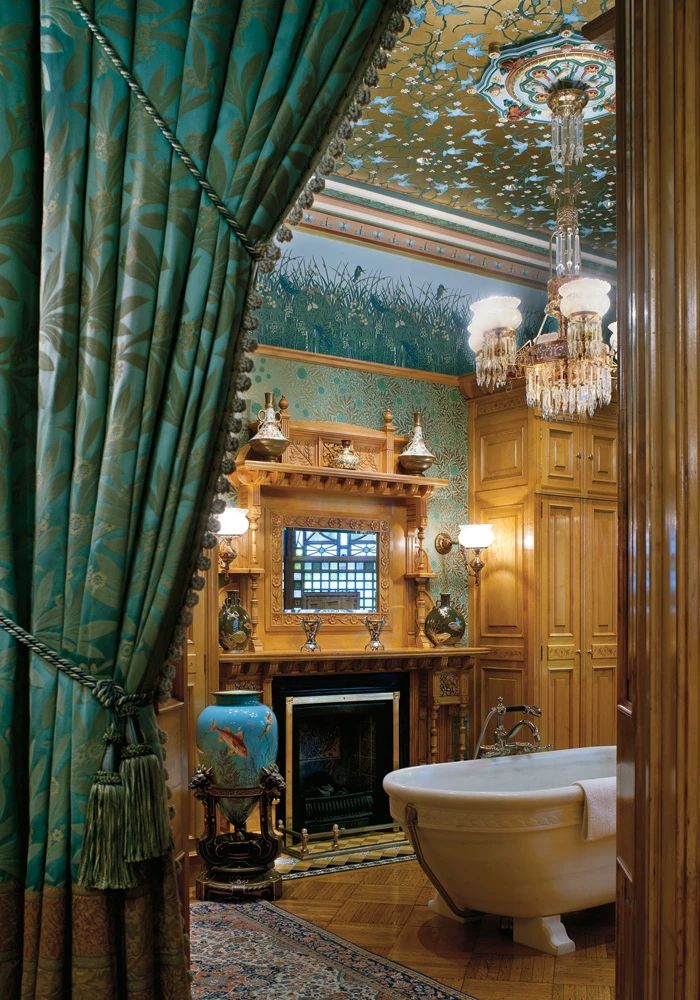 5 Vivid modernity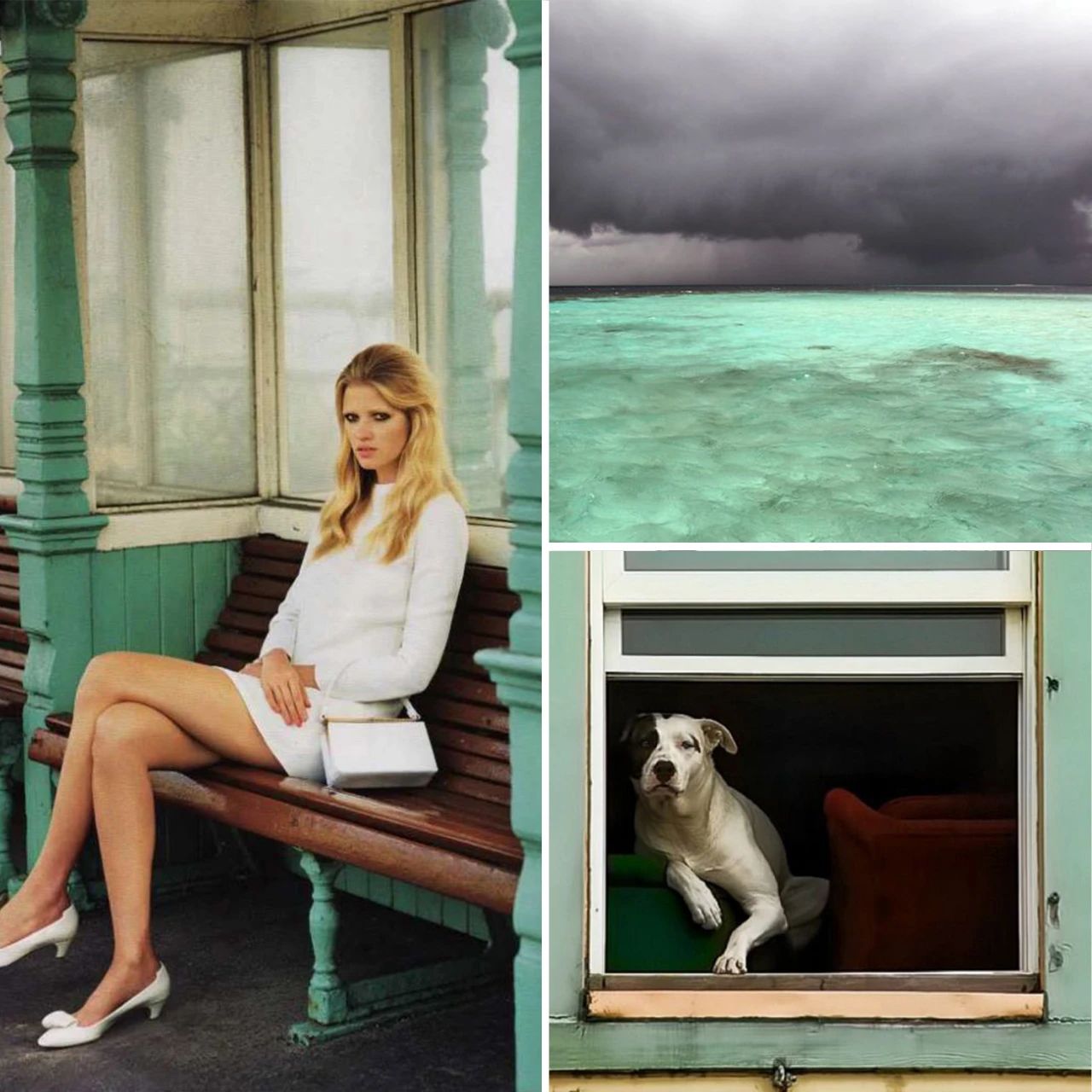 This apartment is dominated by bright colors and exotic tones, with a combination of pink tones and bird's egg green running throughout the house. This combination of colors and prints, along with the classic stucco look, creates a chic, modern feel.