Free navy blue, treading the waves, passionate summer is calling
Free navy blue, treading the waves, passionate summer is calling
Summer should belong to the sea, whether it is the deep sea or the light sea breeze, it is soothing, the heat is swept away by the waves and empty. Navy blue is the blue that belongs to the sea, full of vigor sailors bravely treading the waves and conquering the unknown far away.
Charming decadence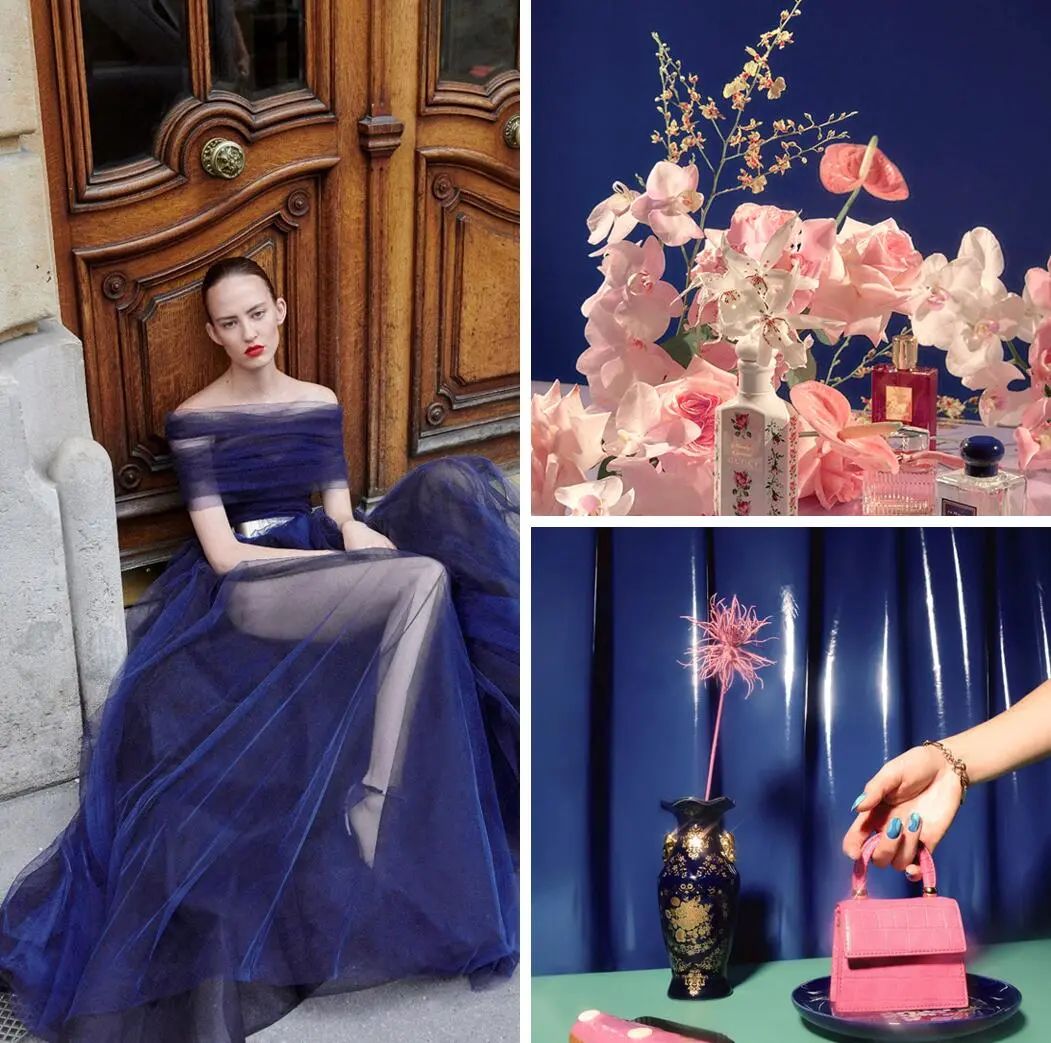 This is a bohemian living room with a navy blue velvet sofa that the hostess inherited from her mother, decorated with ethnic blush pink printed cushions that resonate with the color scheme of the carpet. Black and white decorative paintings with gold frames, and a photo wall as a sofa backdrop to add artistic flavor. The warm brown color of the leather armchairs and round piers with charming luster makes the space richer in texture. Fresh greenery brings vigor and vitality.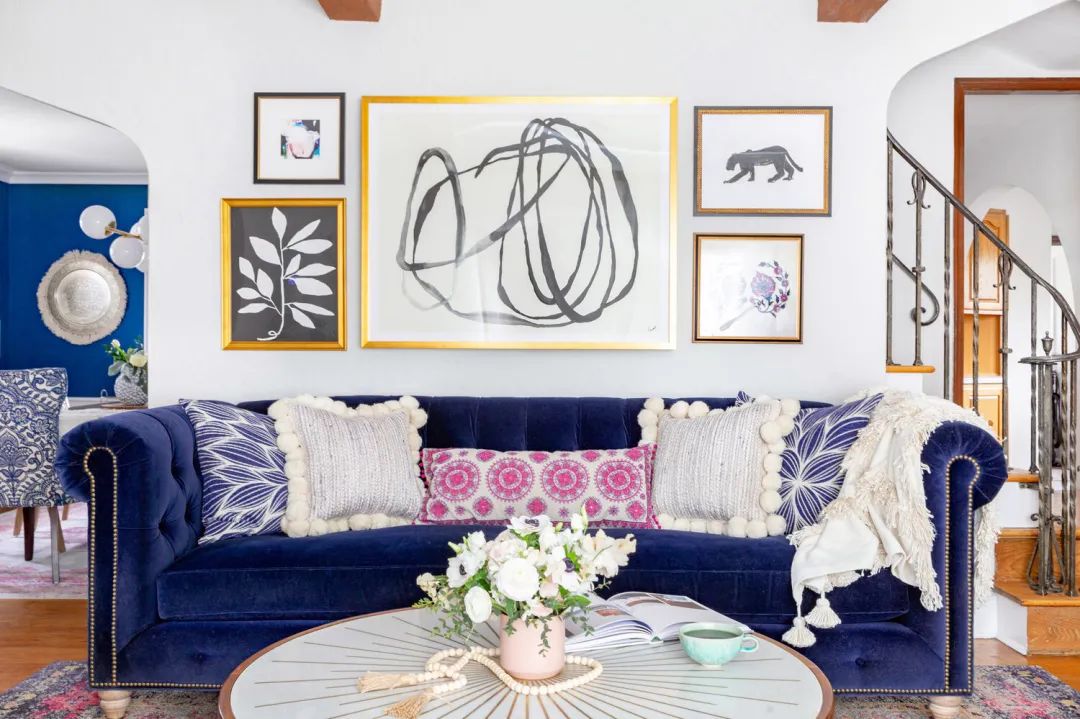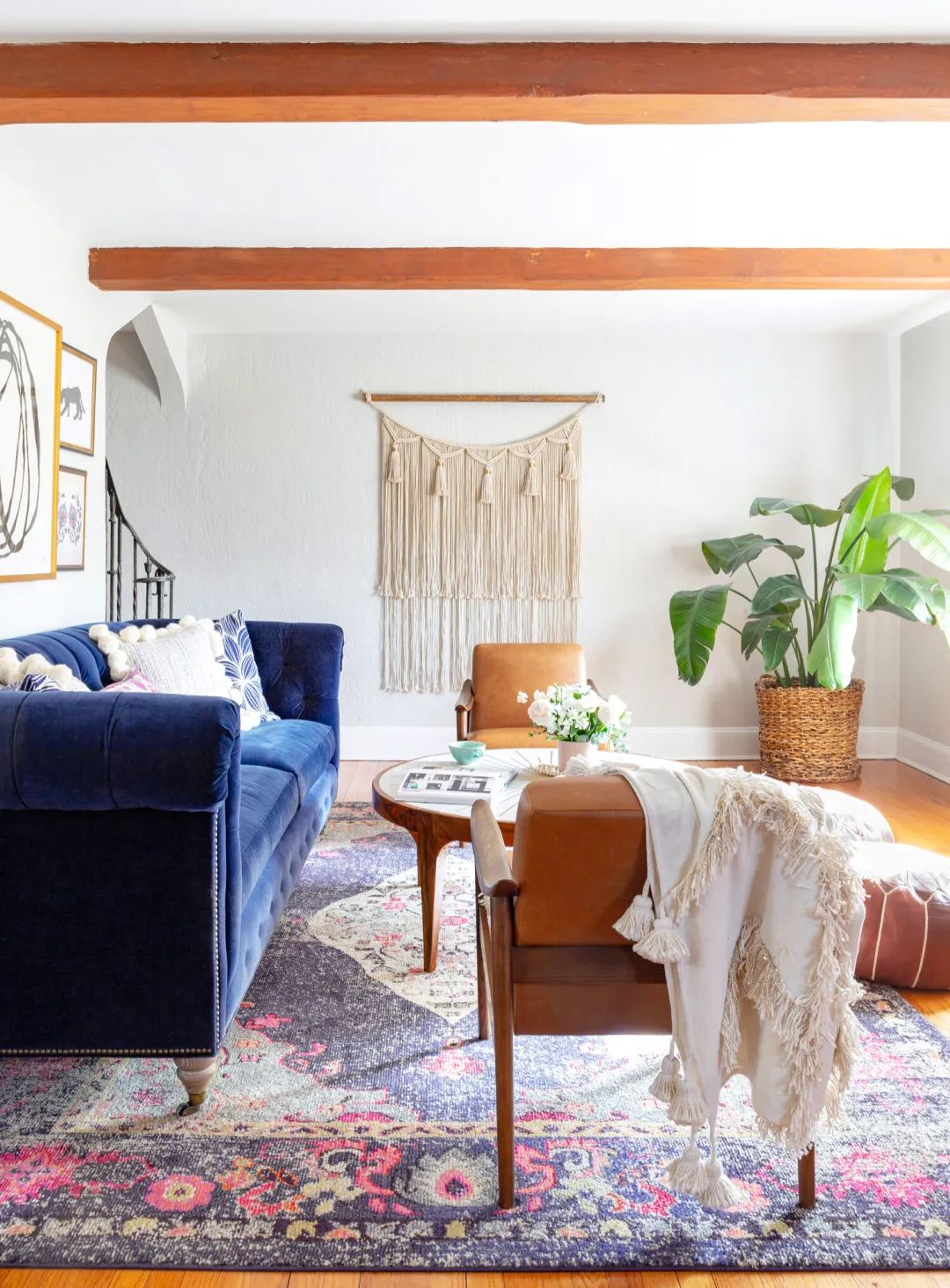 Elegant choice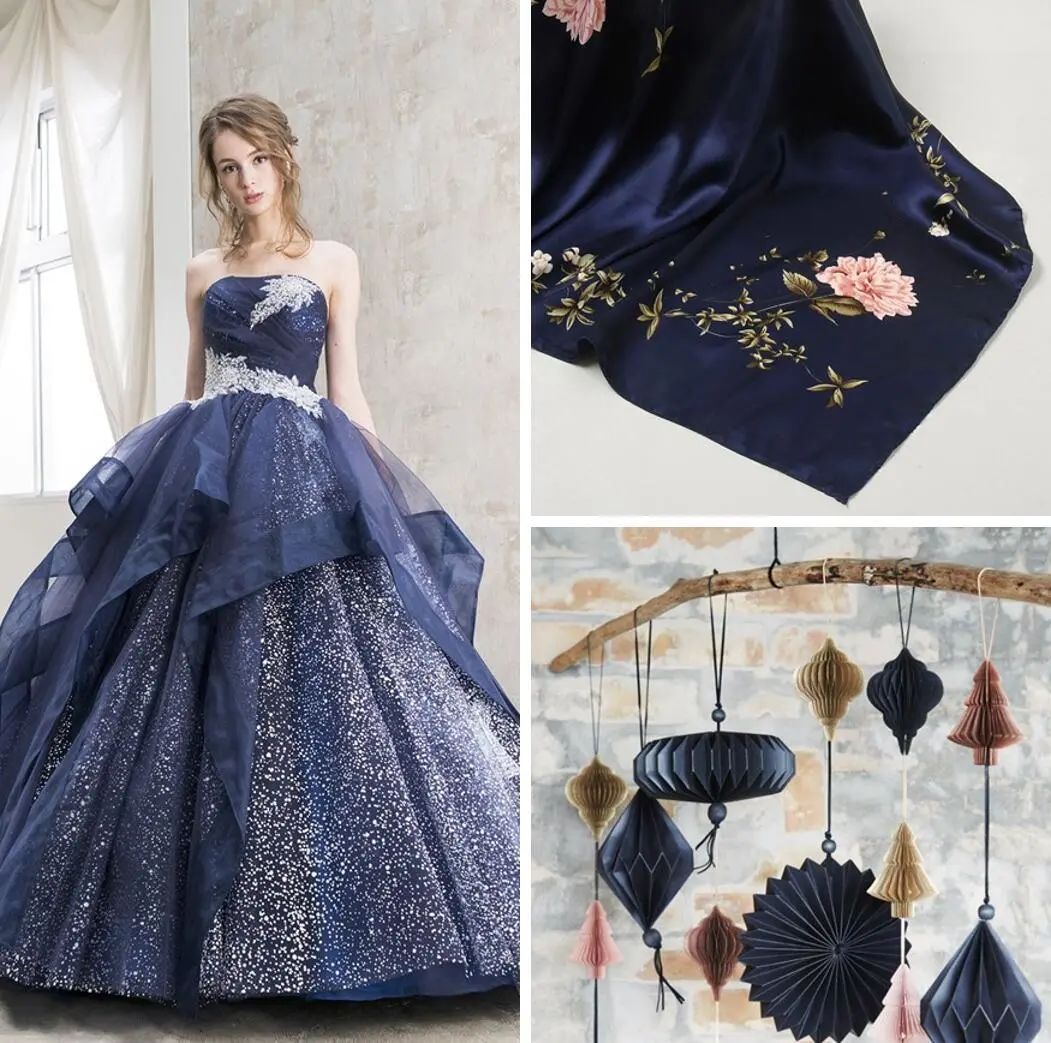 The classic blue and white combination of deep navy blue with elegant silver birch and bright white forms a serene and elegant atmosphere, very suitable for reading. The amber brown leather armchair adds a touch of vintage mood. And crystal rose cushion decoration brings a little romantic style, which well neutralizes the dull navy blue. The whole study looks elegant and sophisticated.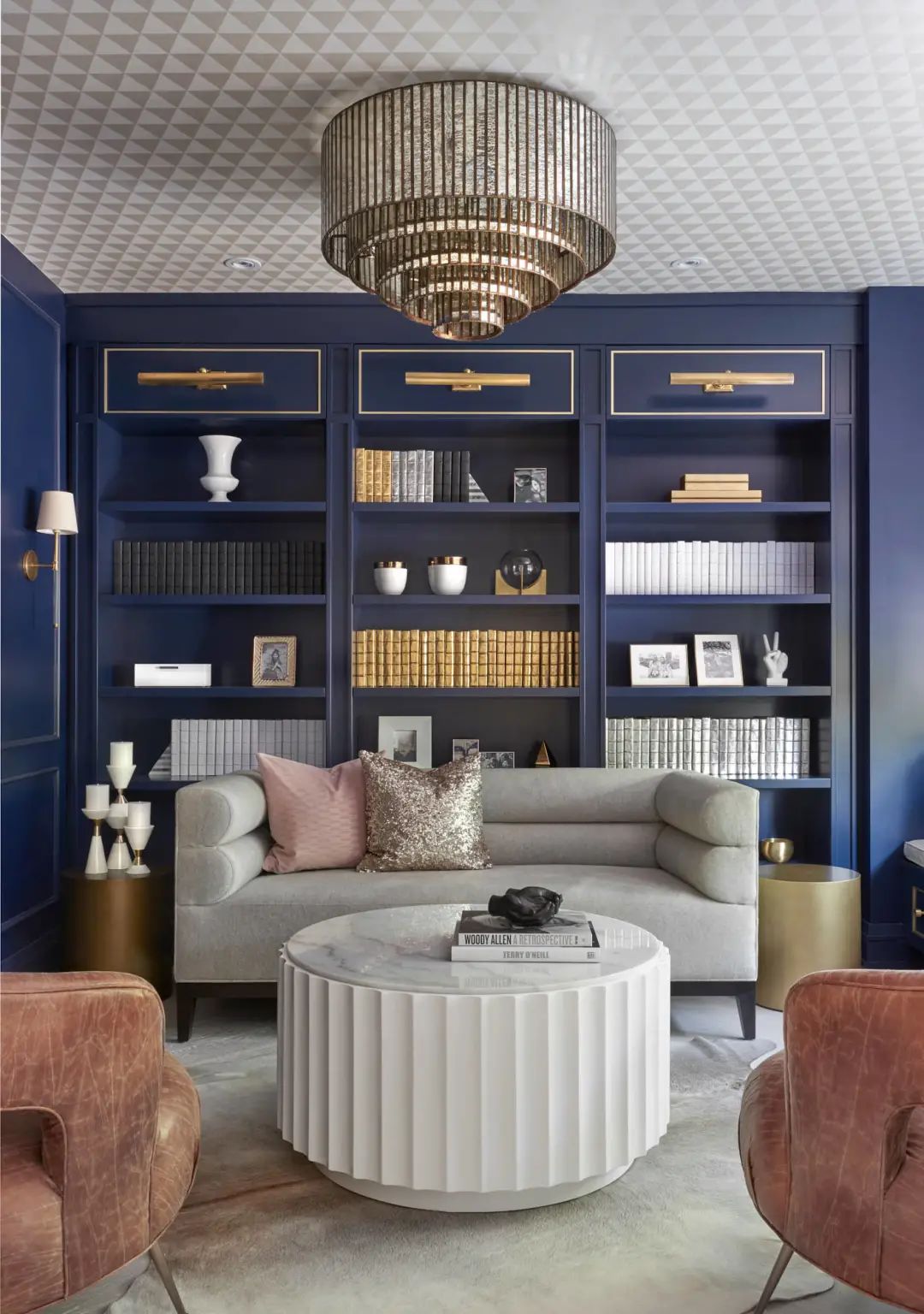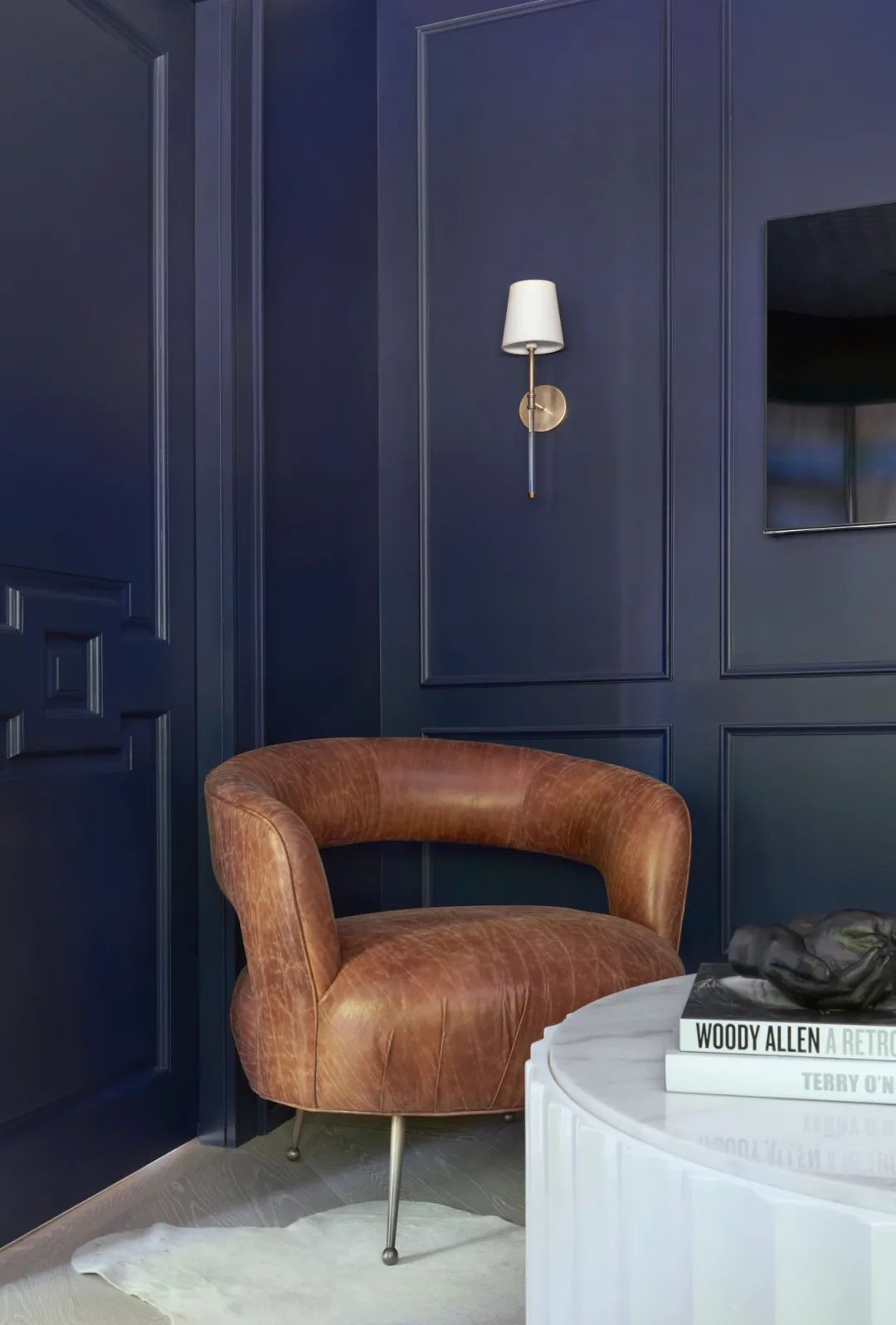 idyllic life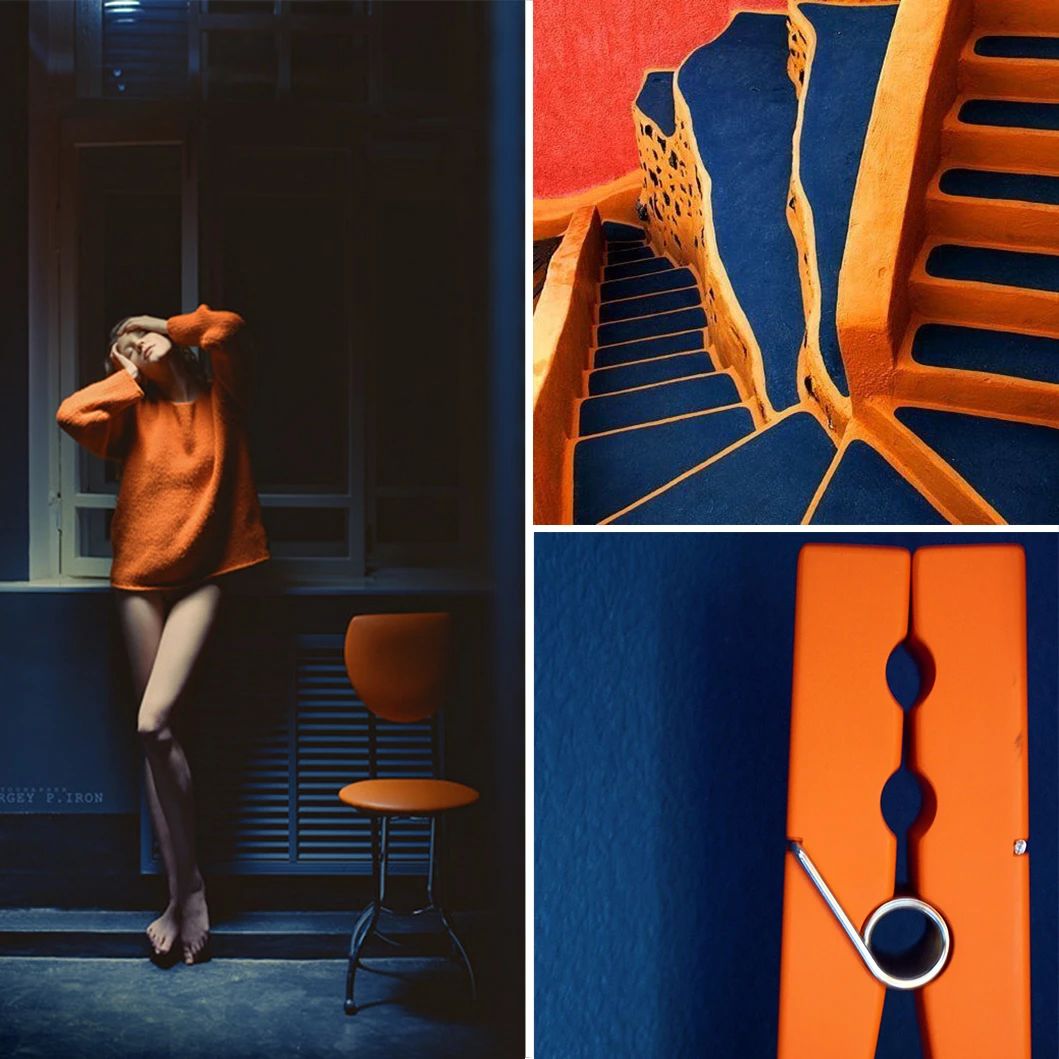 In a house where orange and blue are alternately replaced, the living room is clustered with navy blue wall paint. A partridge-colored IKEA sofa is paired with an almond-colored rug. A storage divider by the window was also purchased from IKEA. The most striking part of the space is still the tango orange curtains that stand out. A 1980s French antique floor lamp with a bright white shade contrasts with the background. The vintage tapestry on the wall is also full of artistic flair.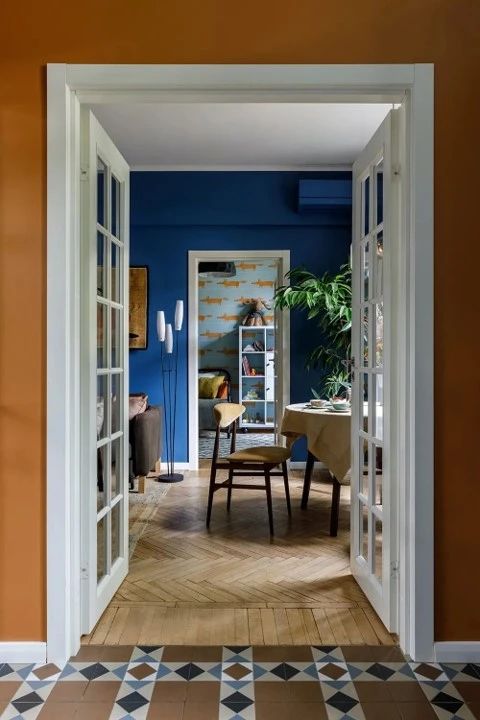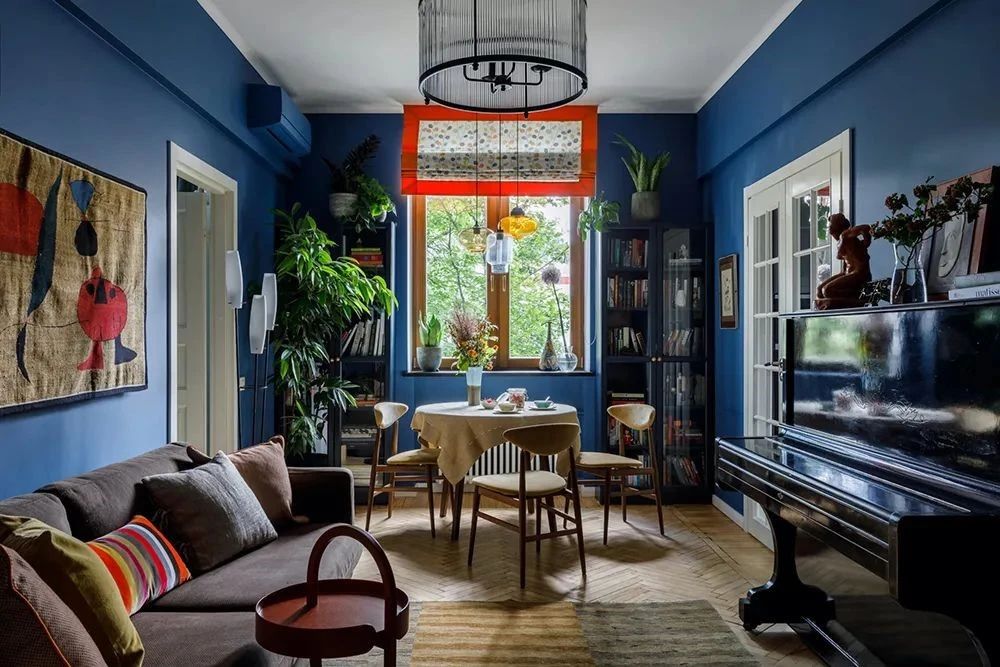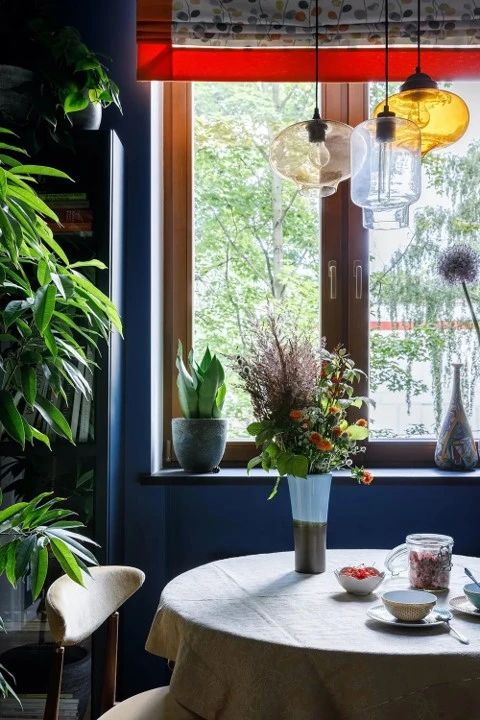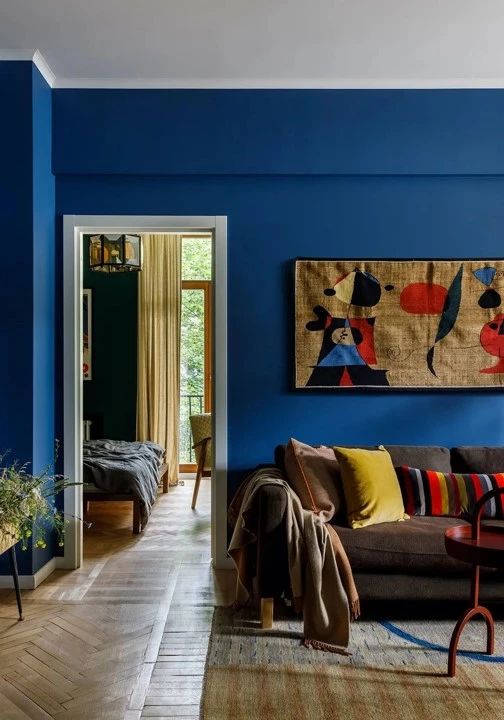 Classic and cozy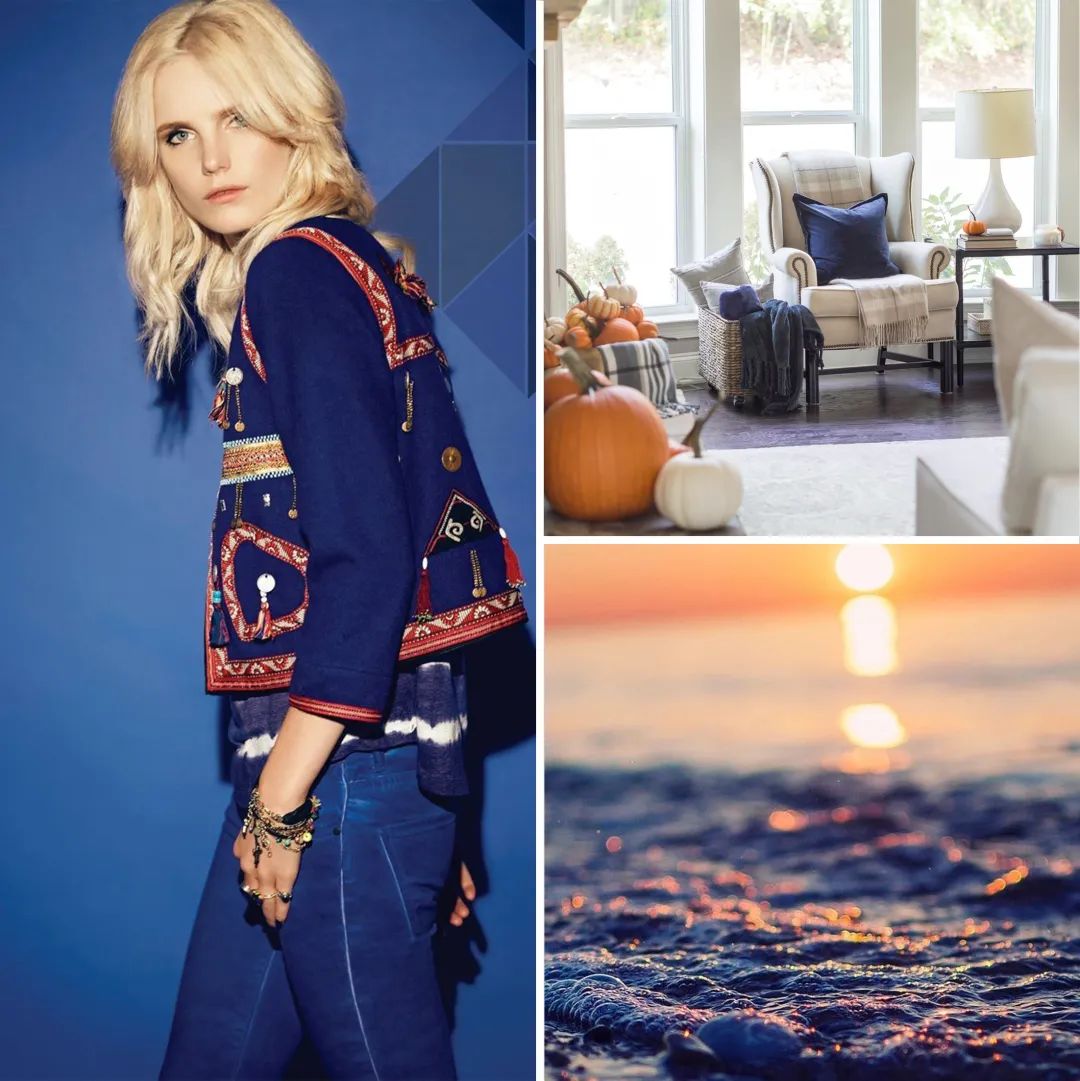 The overall use of the classic blue and white color scheme, compact white subway tiles exquisite and neat, and lily white hanging cabinets build a harmonious layer. Navy blue is applied to the cabinets in a classic atmosphere. Pumpkin-colored patterned Roman shades and cabinets collide with the color to make the space more dynamic. The high stool with rattan elements is natural and rustic.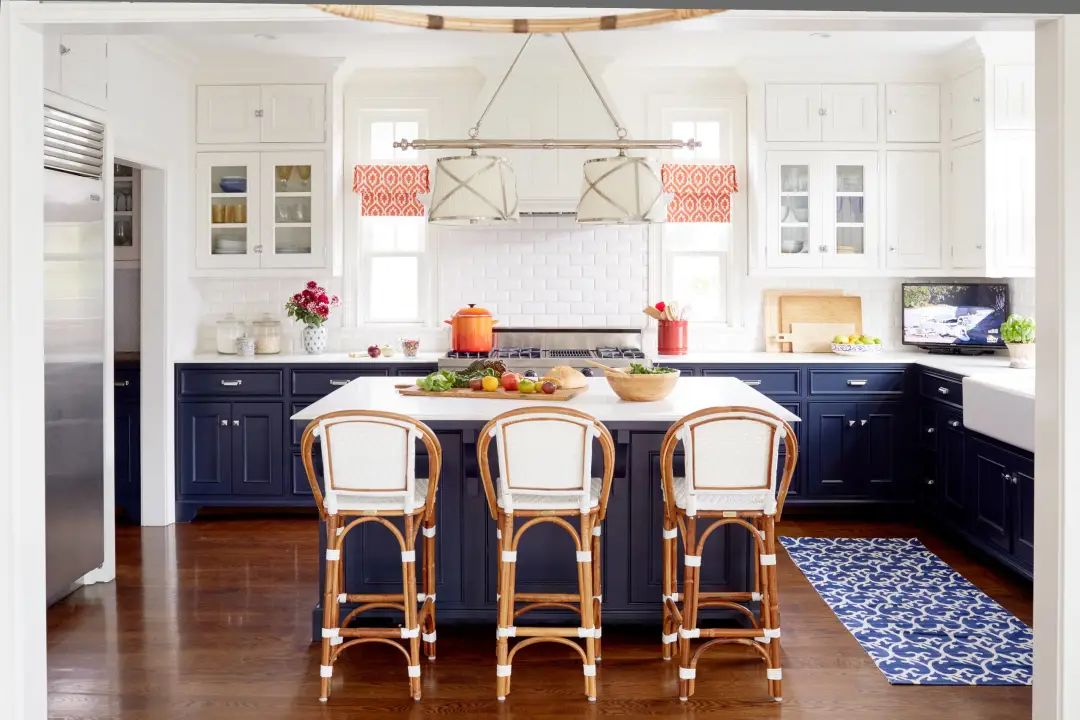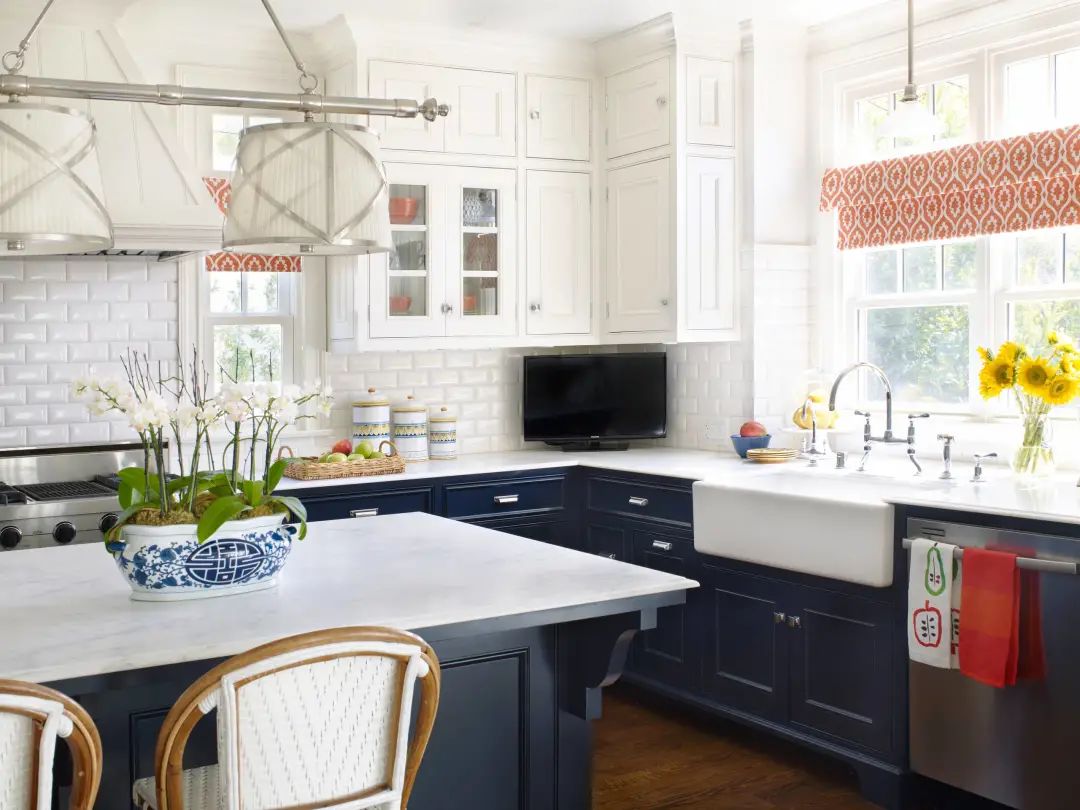 Elegant and serene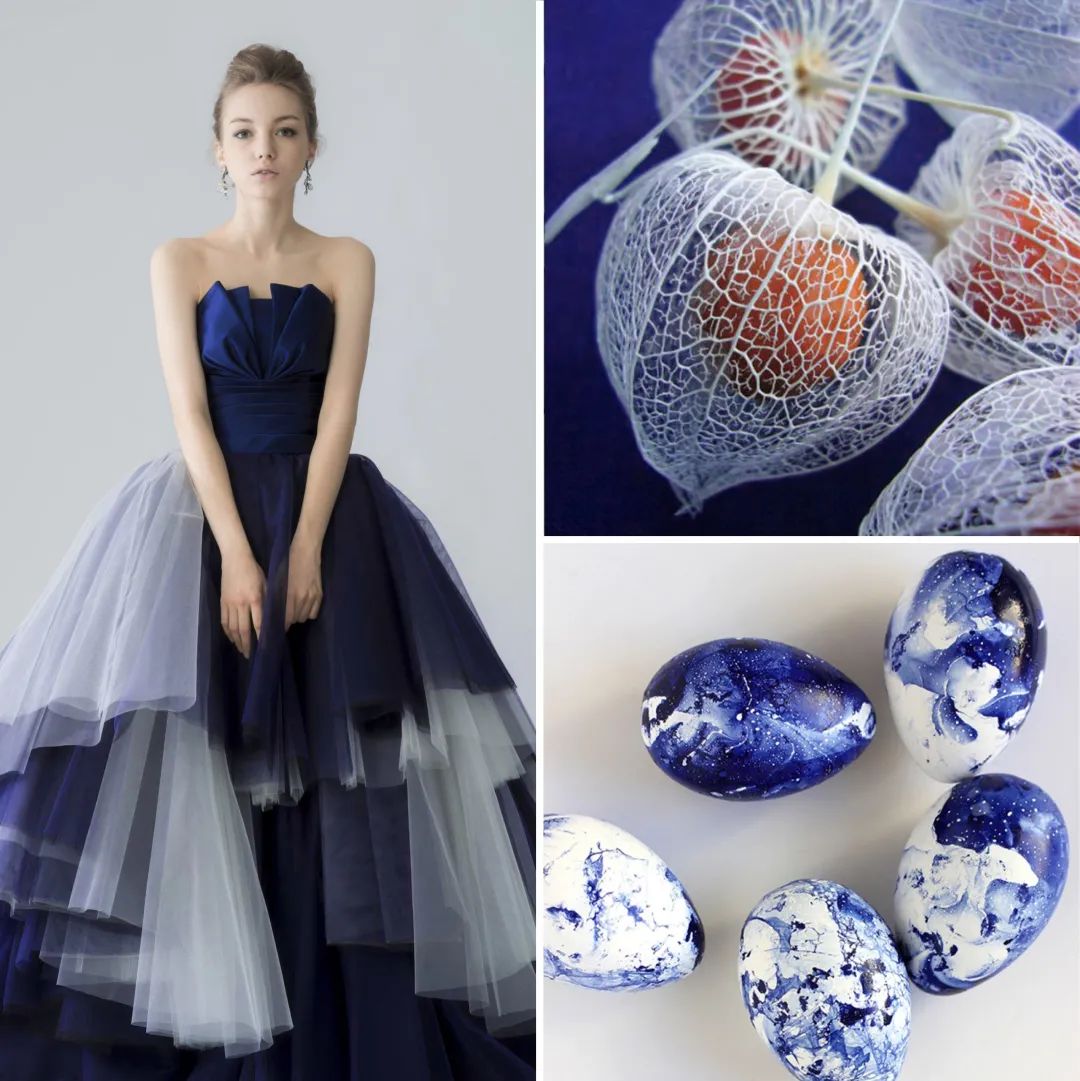 This space is rich in tone. The dawn silver walls in gray tones set an elegant tone, and the bright white siding is coved to brighten the space. A sand-colored linen rug in soft tones delineates the sleeping area. The dark-toned navy blue bedding echoes the armchair, making it elegant and atmospheric. The cushions in bright shades of tango orange and navy blue not only form a strong contrast between warm and cold but also contrast between light and dark, injecting warmth and vitality into the space.