Focus on 2022 Milan Design Week, these 9 trends are freshly released
Focus on 2022 Milan Design Week, these 9 trends are freshly released
Milan Design Week and International Furniture Fair can be considered international design events, where famous brands and design pioneers gather to bring the freshest, most avant-garde, and sophisticated designs and ideas. Now that Milan Design Week and Salone Internazionale del Mobile have come to a close, let's see what trends stand out and are coming to our homes during the week of June 7 to June 12.
Color
We've mentioned the green trend many times before, and judging by the offerings at Milan Design Week, it's clear that it's not going away anytime soon, from Paul Smith's lime green chairs in collaboration with De Padova to the toxic green spray offered at Pin-Up Magazine's Design Week bash. However, we noticed a very specific sub-trend in the emerald color: pale green. "It's gone beyond the forest greens we've been seeing lately. It's more faded," New York designer Josh Greene tells us. "Sometimes I call it coniferous; sometimes it's called alpine." He notes this in everything from Luke Edward Hall's fabrics for Rubelli to Kartell's upholstery - "not to mention the terrazzo floors and marble around Milan," he adds.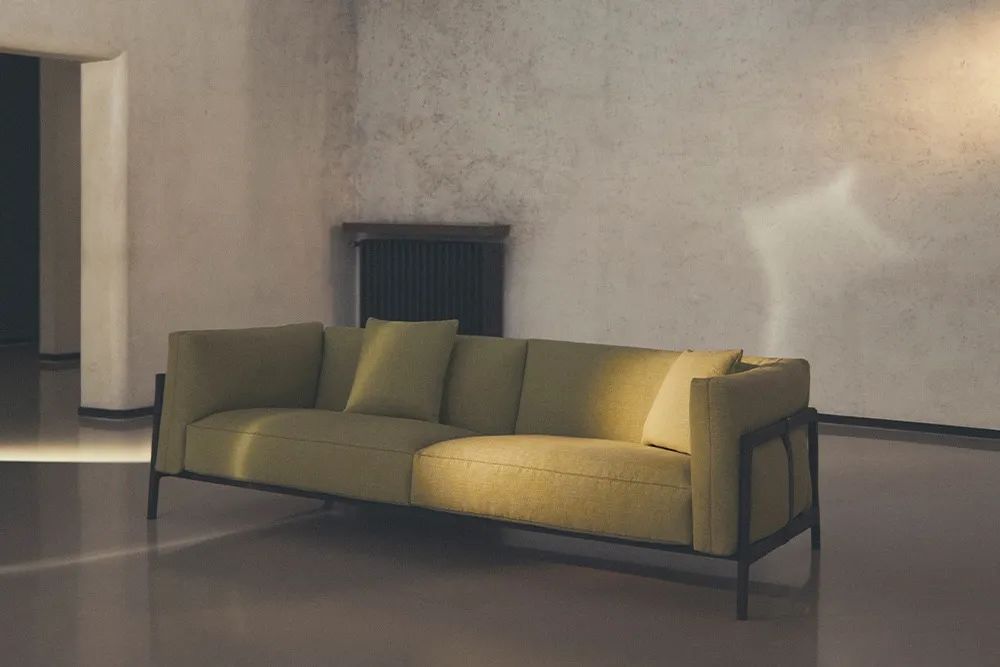 We also noticed this stronger, cleaner palette in Spanish outdoor brands similar's pale green outdoor furniture, Connubia's sea foam seating, and Swarovski's celadon table settings in collaboration with Rosenthal. As the Samsung booth shows, light green may even replace the ubiquitous forest green kitchen. The trend seems to reference a collective need to reconnect with nature, and Maria Porro, president of Salone del Mobile, has seen it coming. "The line between indoors and outdoors no longer matters - probably because we've suffered so much in the last two years," Porro tells us. "It's about the aesthetics and design of the product, but it's also about the reasons behind it."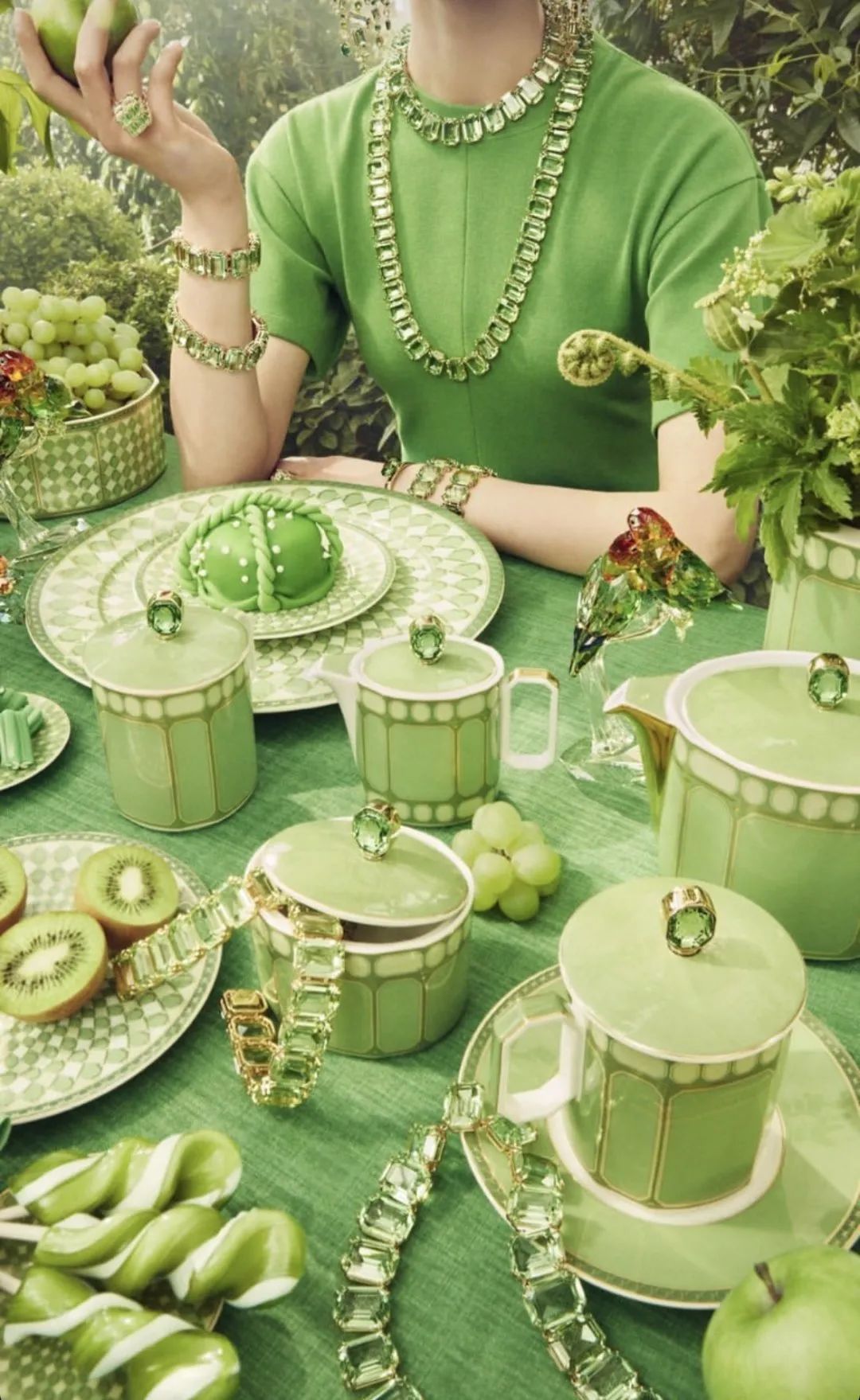 Style piece
After nearly two years at home, the designers were ready to get out - and that was reflected in the products throughout Milan Design Week. Gone are the shapes and colors of the cartoonish Memphis style. In its place, we noticed low, pop-up furniture channeling disco, Halston, and sexy 70s designs.
Studio Dimore in particular embraces the era in its DimoreMilano space display (think leopard print carpet, smoked glass, and shiny chrome), while the Buccellati headquarters rooftop images include other delightful elements such as edging, ferns, and ashtrays. "We're digging the 1970s," Britt Moran, co-founder of Dimorestudio, tells us, especially with the work of Italian greats like Gae Aulenti. Damore hasn't stopped obsessing over the decade: Lee Broom has released a series of six luminaires inspired by sacred and fauvist architecture; Sé Studio showed a disco-themed room (complete with geodesic disco ball fixtures) at Rossana Orlandi, Milan's powerhouse design gallery. At the show, Baxter's booth was filled with bent low-rise furniture in shades of gray and eggplant, while at Dior's garden party, thanks to a funky Italo soundtrack, the '70s were truly in the air.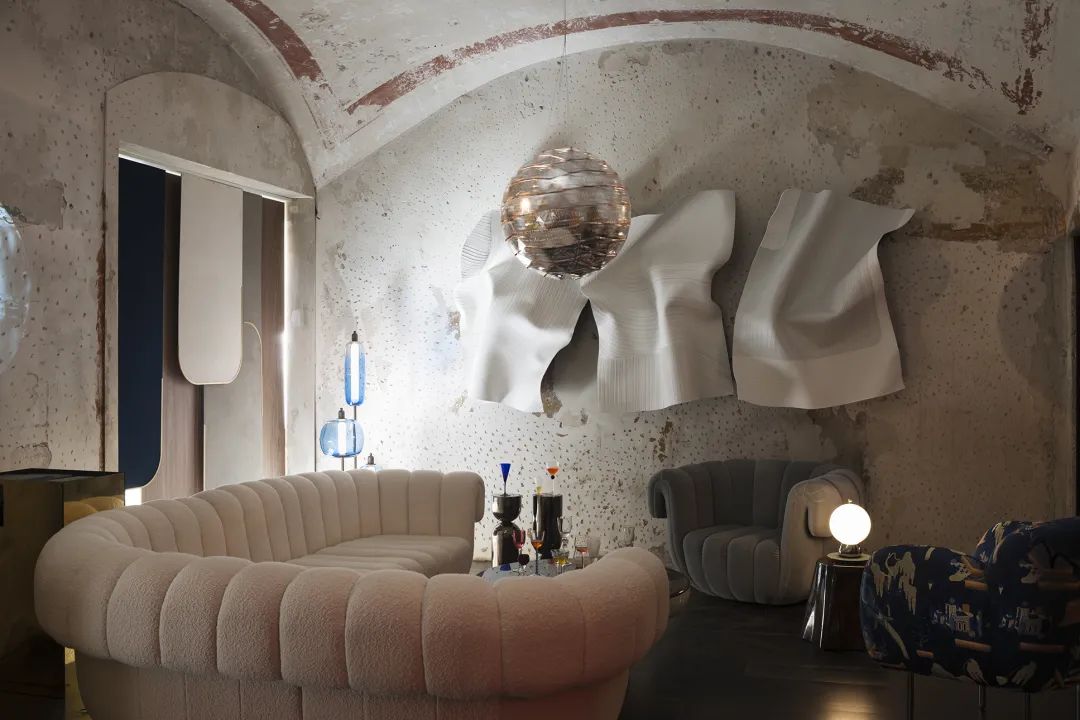 Interest in Japan's design sensibilities is at an all-time high, even though the country remains largely closed to foreign visitors. Cassina upholstered the Soriana armchair in Japanese denim for a limited-edition reissue, and AB Concept collaborated with Calico Wallpaper to create Forest of Reflection, a serene wallpaper collection inspired by the ever-changing seasons of the Japanese Alps. Meanwhile, at the show, Duravit and Sebastian Herkner introduced a more minimalist Japanese aesthetic to their Zencha bathroom collection. The square bathtub was the real highlight of the collaboration, inspired by the serenity and ritual of the Japanese tea ceremony.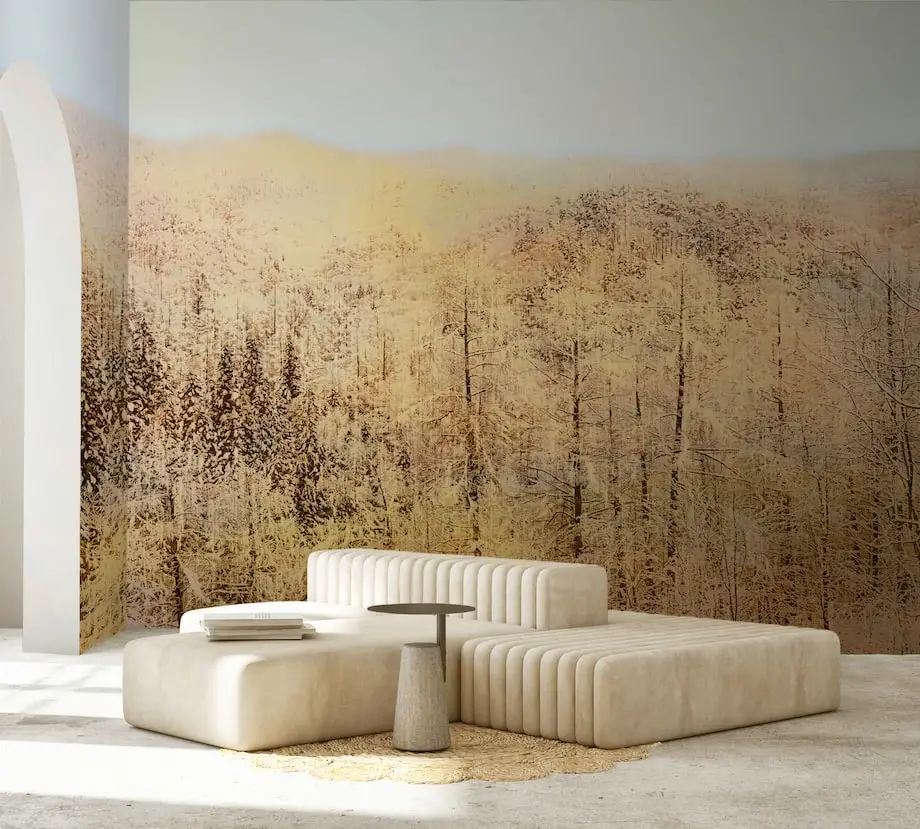 Looks like a world in a mirror? Good, because this year's Salone is all about reflection. At Nilufar Gallery, French-Lebanese designer Flavie Audi presented her sculptural mirror with a colorful resin moth embedded in the frame; Tom Dixon brought a wealth of reflection to Palazzo Serbelloni, where the British designer celebrated his brand's 20th anniversary with a chrome-plated Mirror Ball chandelier. anniversary. Even Dior took some time for reflection this year, reintroducing its classic Medallion chair with a shiny new look courtesy of Philippe Starck.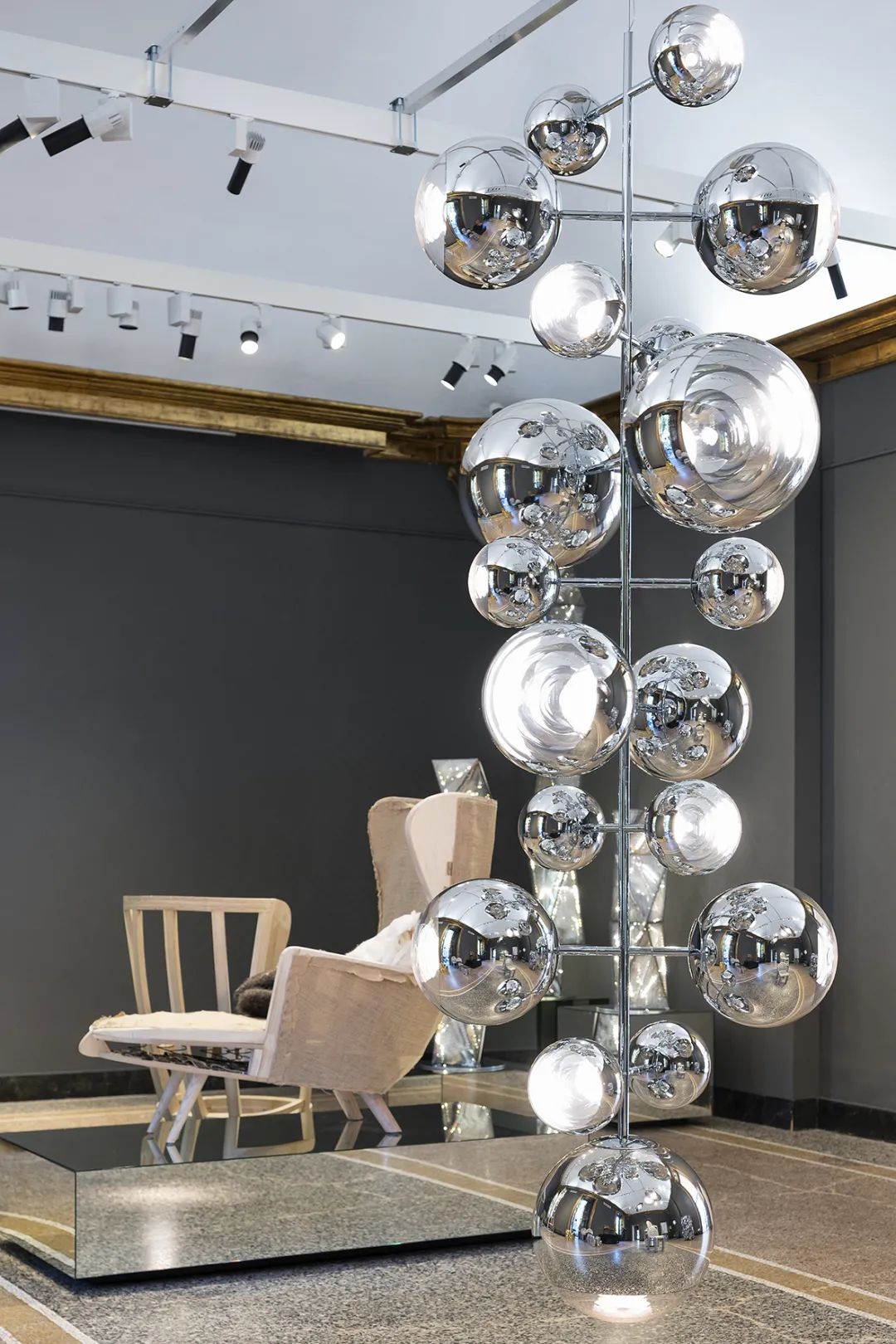 Materials
Bouclé fabric - the coarse-grained fabric found on Chanel jackets - has been all the rage over the past few years, and many people are already tired of it.
At this year's Milan Design Week, we found refreshing updates in fabrics in the Milan Design Week showrooms and at satellite events throughout the city. bouclé's most striking shift was color-based, moving from the insanely dominant beige to a bolder, nature-inspired palette - think Italian brand Arflex's moss green, Dutch company Montis' rust brown, and Saba's gold. Then there were comfortable new variations on the textures themselves, including waffle chenille, soft mohair, luxurious cashmere, and menswear-inspired tweed, in addition to the usual terry pile. We saw the perfect encapsulation of this at the stand of the Italian company Fratelli Boffi, and the touch was just right.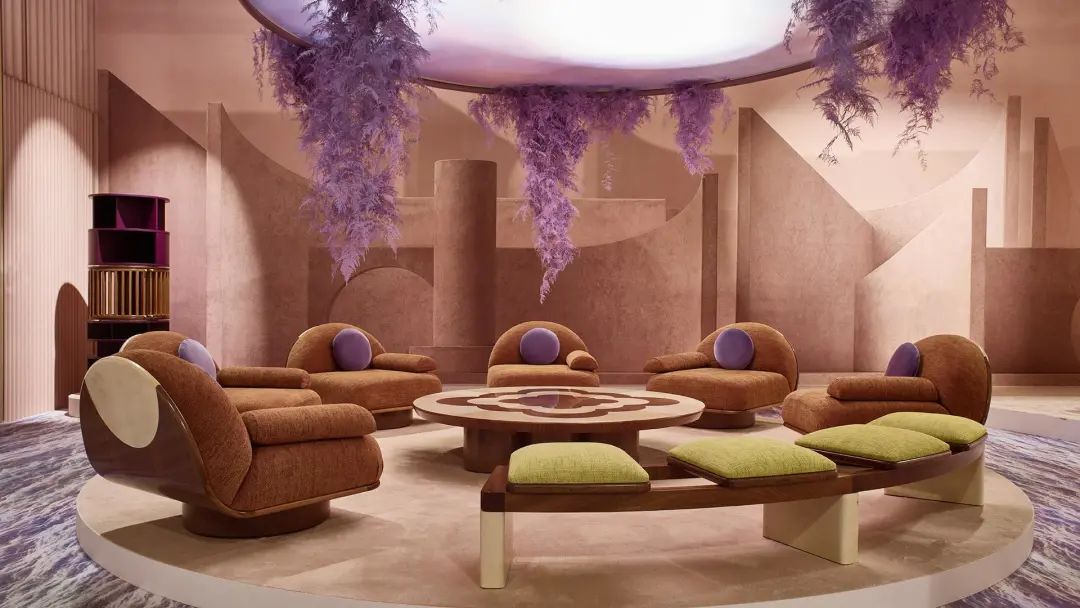 As we have previously seen in magazines, observed at trade shows, and mentioned in this year's kitchen trend forecast, unique stone surfaces are becoming popular throughout the home. More and more colors are appearing, and the most obvious example of this is at Alcova, where natural stone company SolidNature collaborated with OMA and Dutch designer Sabine Marcelis. The exhibition, featuring candy-colored arches made from nine different pieces of multi-colored onyx, became one of the most popular projects on Instagram this week.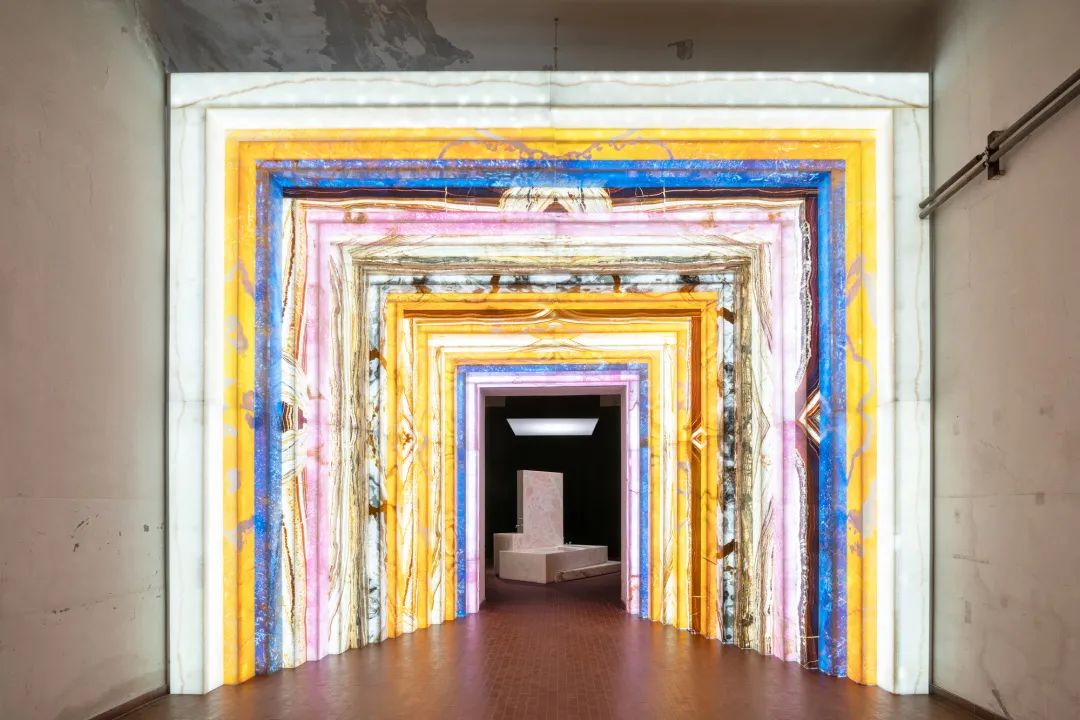 Marcelis showcased an entire bathroom suite carved from light pink onyx, a delightful modern expression of the 1950s bathroom palette. In addition to a stone bed, OMA offers a stunning bookcase made of Satin Verde marble with a shelf made of striped onyx with gray and orange textures. The exhibition demonstrates that stone is not just a surface, but a place of experimentation - and a status symbol.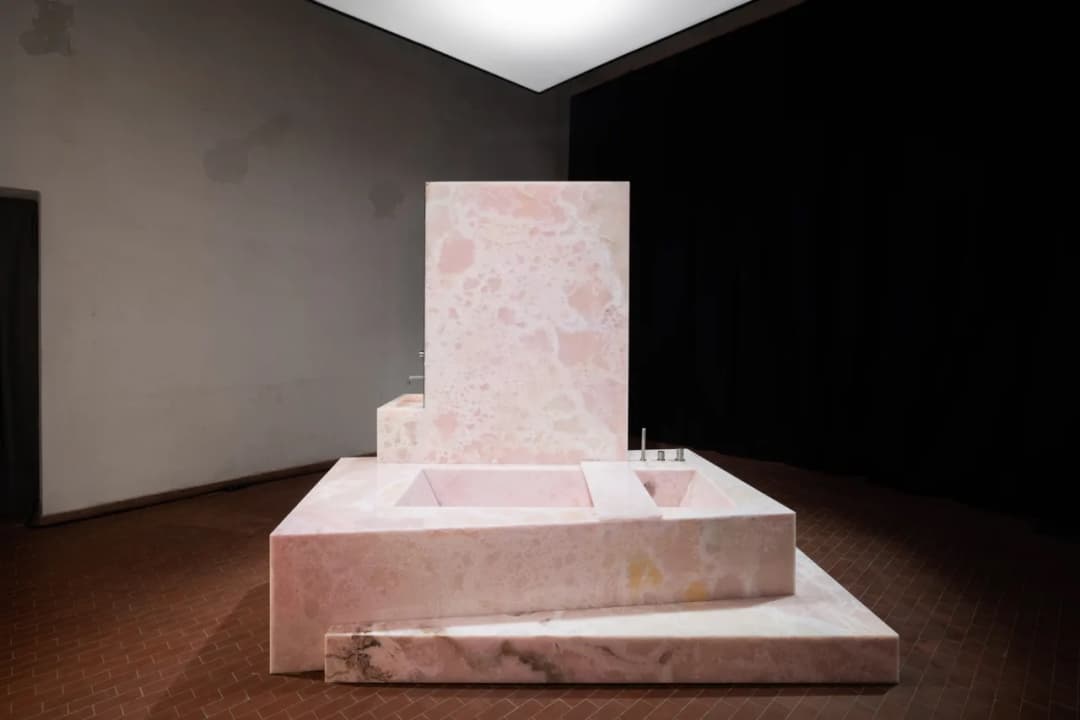 Furniture section
We're happy to reveal that wall-to-wall carpeting is in vogue. But if you find the trend surprising, brace yourself for a Milan debut: not only is carpeting making a comeback, but it's getting brighter, bolder, and plusher. We first spotted the trend in filmmaker and designer Luca Guadagnino's installation at Spazio RT in Milan, where Guadagnino's team worked with Northern Irish graphic designer Nigel Peake to create collage-like carpets in primary colors of wool and silk - In a press release, Guadagnino describes the aesthetic as "a little bit rock 'n' roll. On the other side of Alcova, designer Leo Rydell Jost presented an equally gorgeous rug with supersaturated swirls of gold, purple and crimson.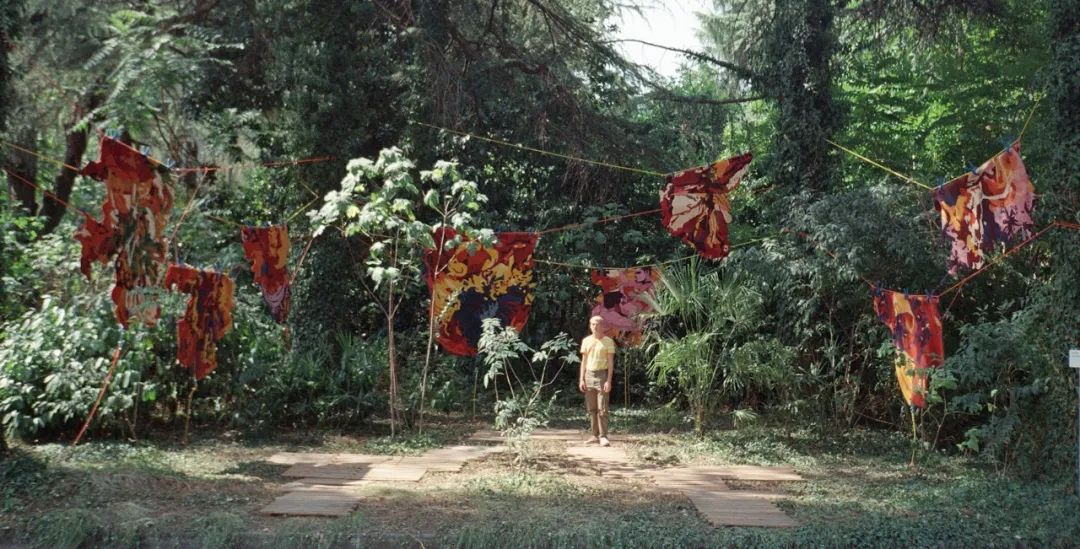 But the color was just the beginning: the company introduced a carpet that was more chic and fluffy than the standard offering. Also at Alcova, Beni Rugs collaborated with stylist Colin King on a fluffy collection in mustard and cream. At the show, CC-Tapis featured a hand-knotted rug designed by Duccio Maria Gambi with an assortment of Himalayan wool piles that resembled a ring of plush forest moss. Belgian company Evolution21 also played with piles; its hand-knotted rugs had delightful "fuzzy" patches that reminded us of soft anemones growing from the floor.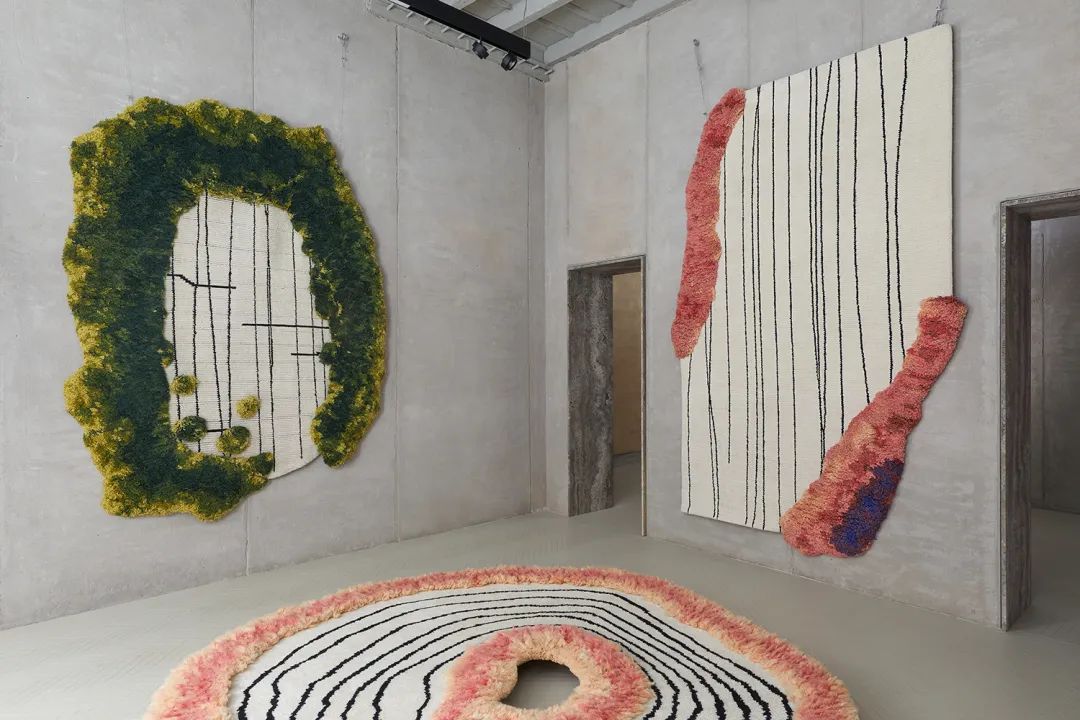 Table and chair legs, sometimes an afterthought, are now making a statement, adding an almost hidden visual interest to these pieces, and Poltrona Frau's limited-edition Archibald chair - a collaboration with masked Argentine-Spanish artist Felipe Pantone -- paired with a striking iridescent frame with a color-blocked leather upholstery, while Atelier Oï drew inspiration from the arches of a Roman palace to create a new Fendi Casa outpost for the legs of the Metropolis dining table. Elsewhere, at SaloneSatellite, a show focused on emerging designers, Mexican duo Design VA unveiled Walky, a series of playful chairs with anthropomorphic wooden "shoe" feet. Also at Satellite, Design Week Lagos showcased the work of Olufisayo Bakare, including a colorfully salvaged wooden stool with legs carved in the shape of a bird - a rendering of the mythical Benin bird of prophecy.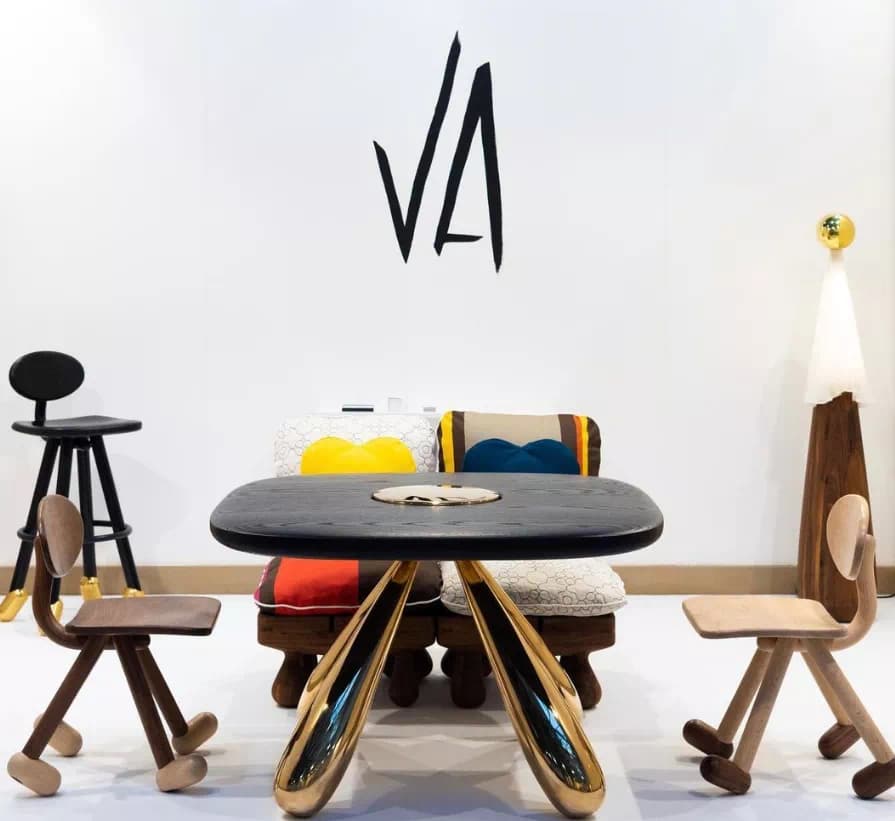 Customizable coffee table
Modular sofas have become everyday seating at Salone and beyond, with nearly every major brand introducing another customizable design year after year. Now coffee tables have become just as personalized, with new offerings being designed in multiple tiers. Some of our favorites include B&B Italia's Planck collection, which brings color and fun to the living room, and Porada's Callisto marble nesting tables, which look like stone mosaics when paired together. injecting a different, more architectural style, while Molteni&C creates more subtle layers with its curvaceous Cleo collection.