5 Creative Applications Of Advanced Gray Color
The successive rainy days cover the sky with a heavy quilt, and the light wings of dragonflies fan a wave of invisibility in the wind. The same is true for the charm of high-grade gray, where light and heavy are interwoven with each other to form a moving layer.
Scene 1 Waiting for the Wind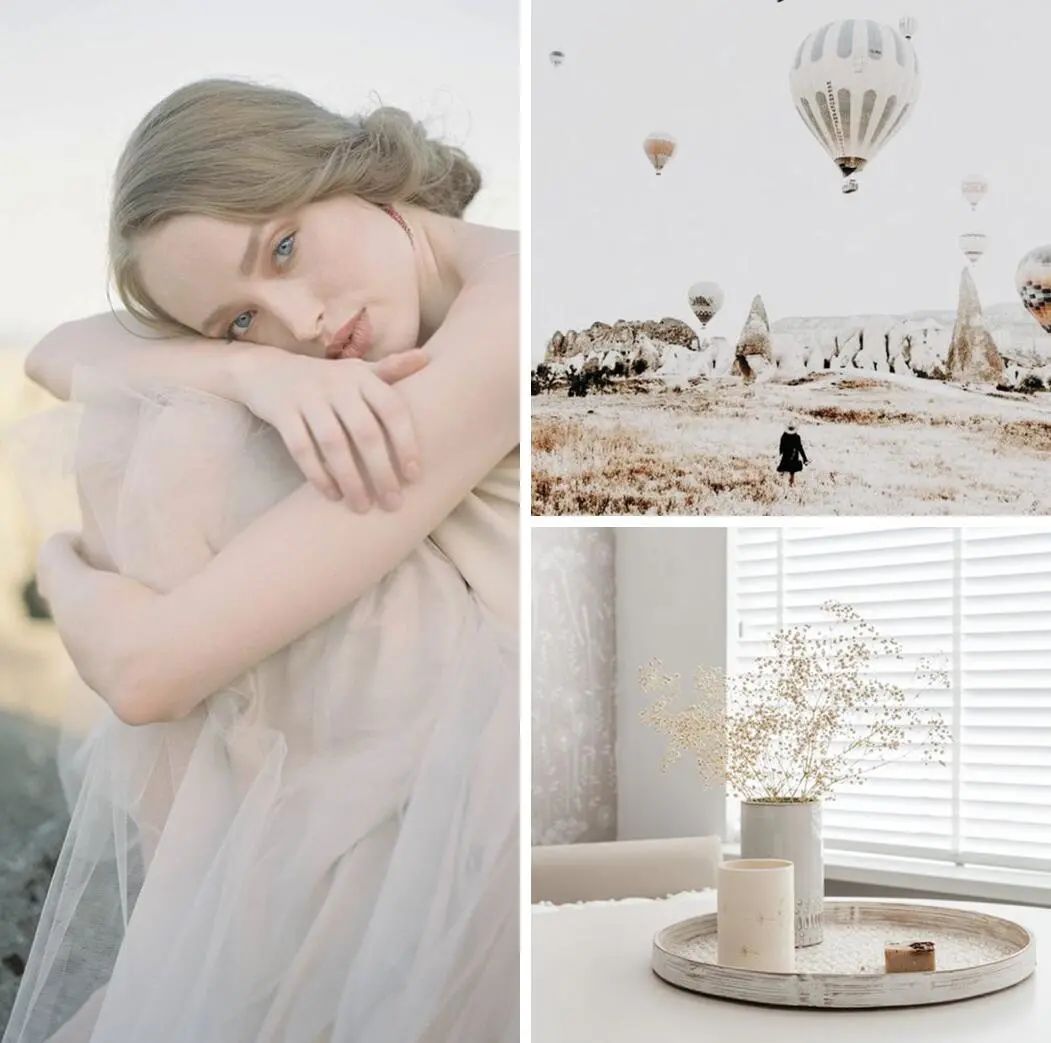 This bedroom has the understated gentleness of the cream style but is more elegant. The silver-white walls with plaster line trim enhance the sense of dimension, and the subtle yet highly textured smoky gray curtains and bedding are elegant and gentle. The curvaceous lily-white Pacha single chair in stylish Bouclé fabric with a modern design table lamp forms a comfortable lounge area. Pale gold decorative details bring some light luxury aesthetics to the room, with a crystal chandelier exquisitely just right. The room is decorated with many works of art, and the dynamic lines neutralize the large number of straight lines designed in the room.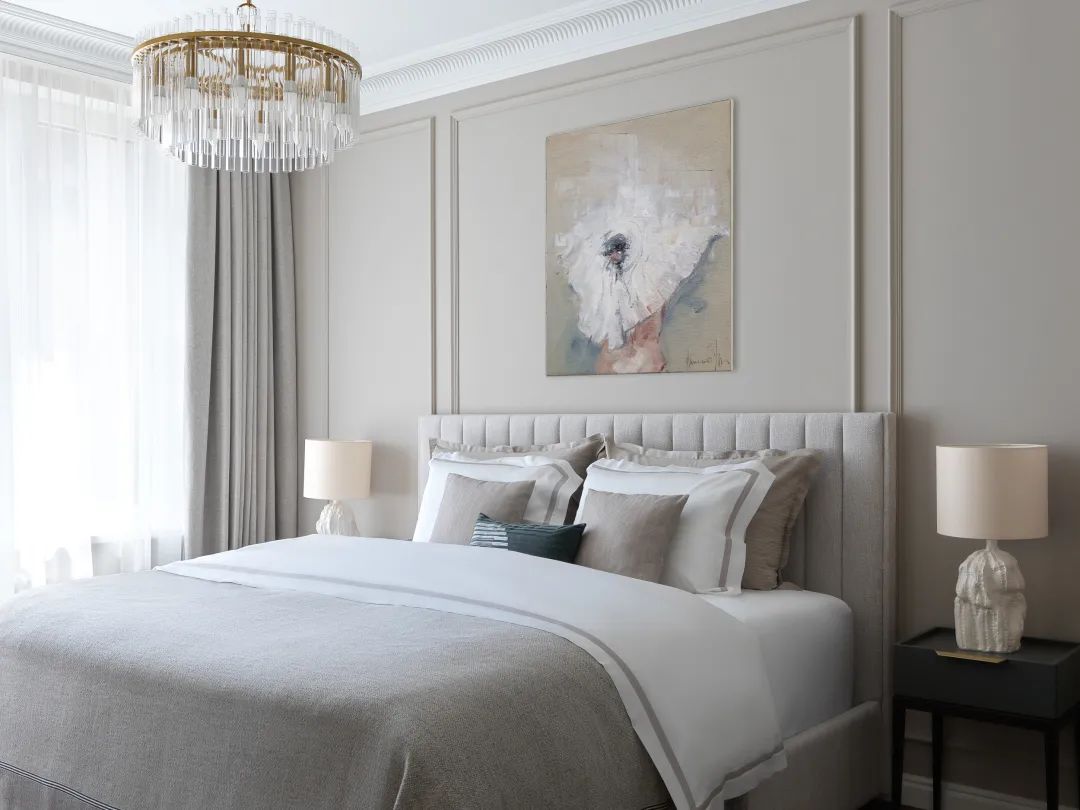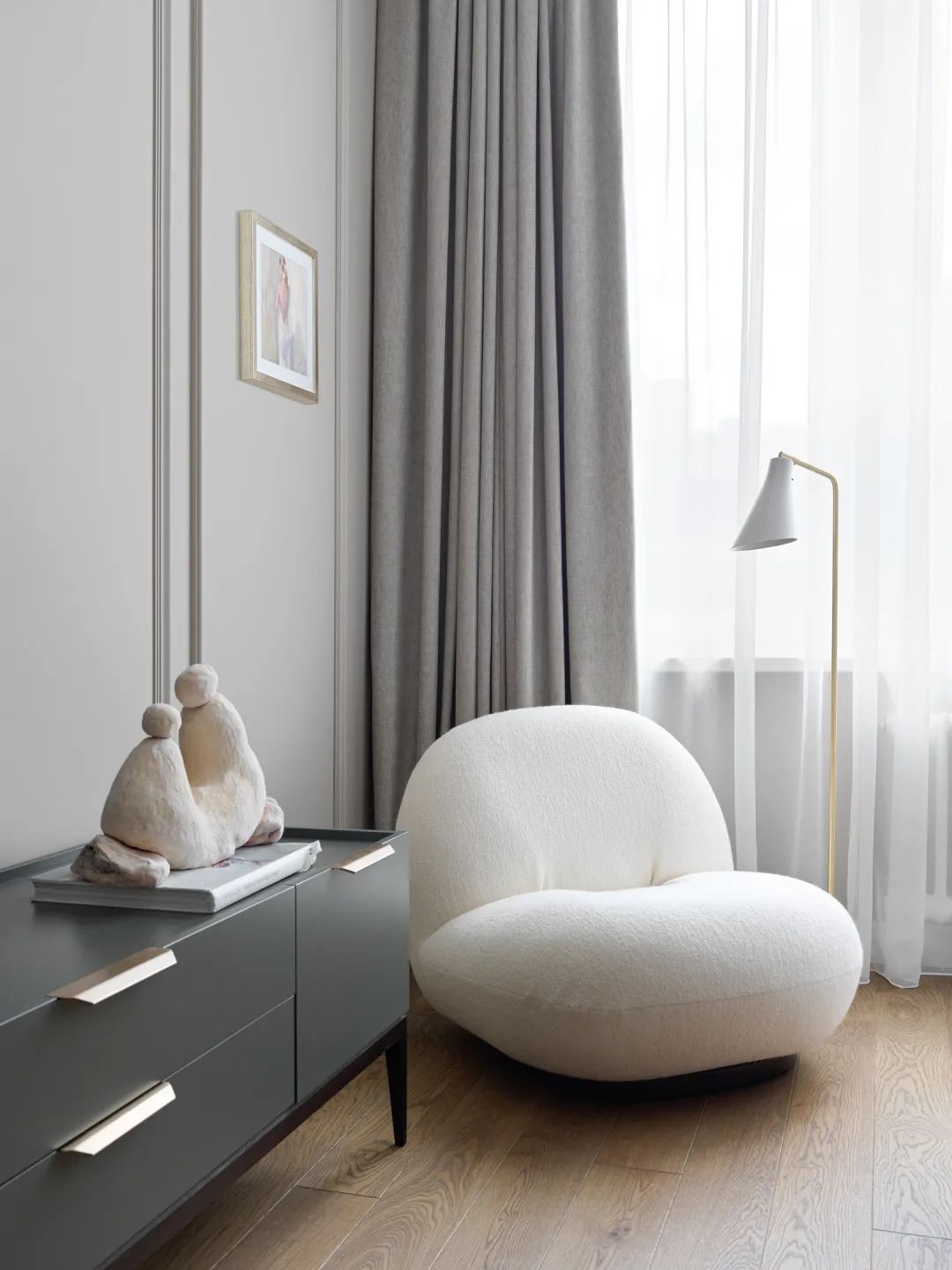 Scene 2 The years flow gold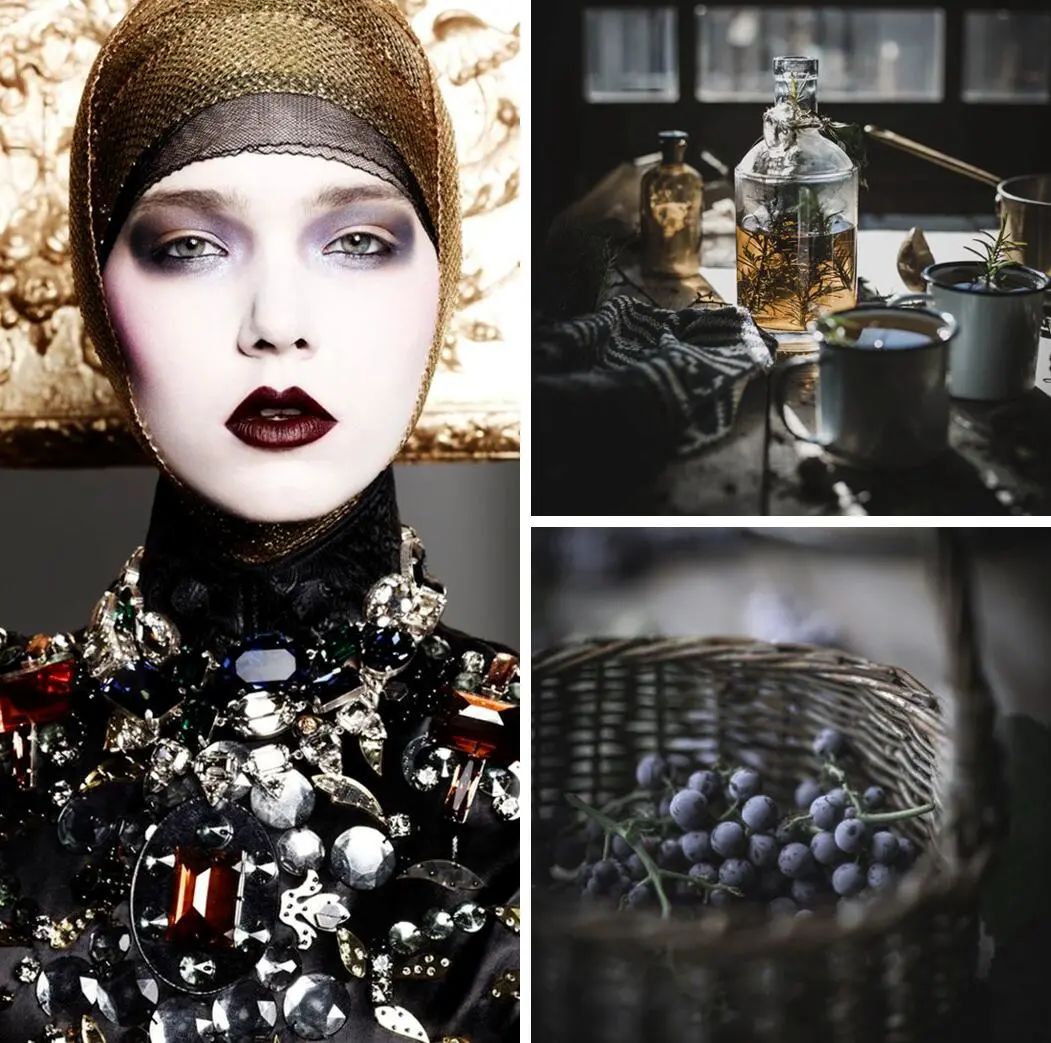 The walls and bookshelves are painted with the matte paint of Phantom Black, and the deep black with a cold tone gives a sense of stability and coldness. A golden brown leather sofa is placed on the sand-colored carpet. The classic Chesterfield sofa is noble and elegant, and the light luxury atmosphere is obvious with the metal decoration in the room. A pair of fabric single sofa and white curtains echoed, very conspicuous in the dark room. Gentle blue and purple back to the word pattern fabric low stool as a coffee table, both sides of the white single sofa is also decorated with the same pattern cushions. Add a romantic factor to the overall atmosphere of the room.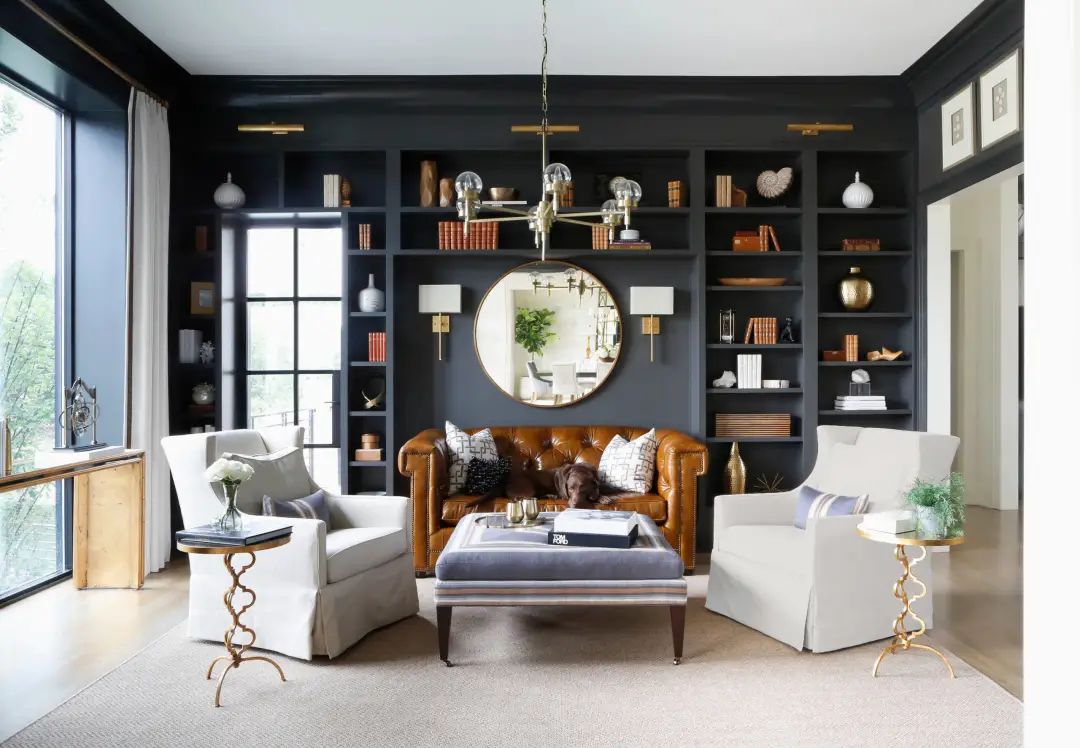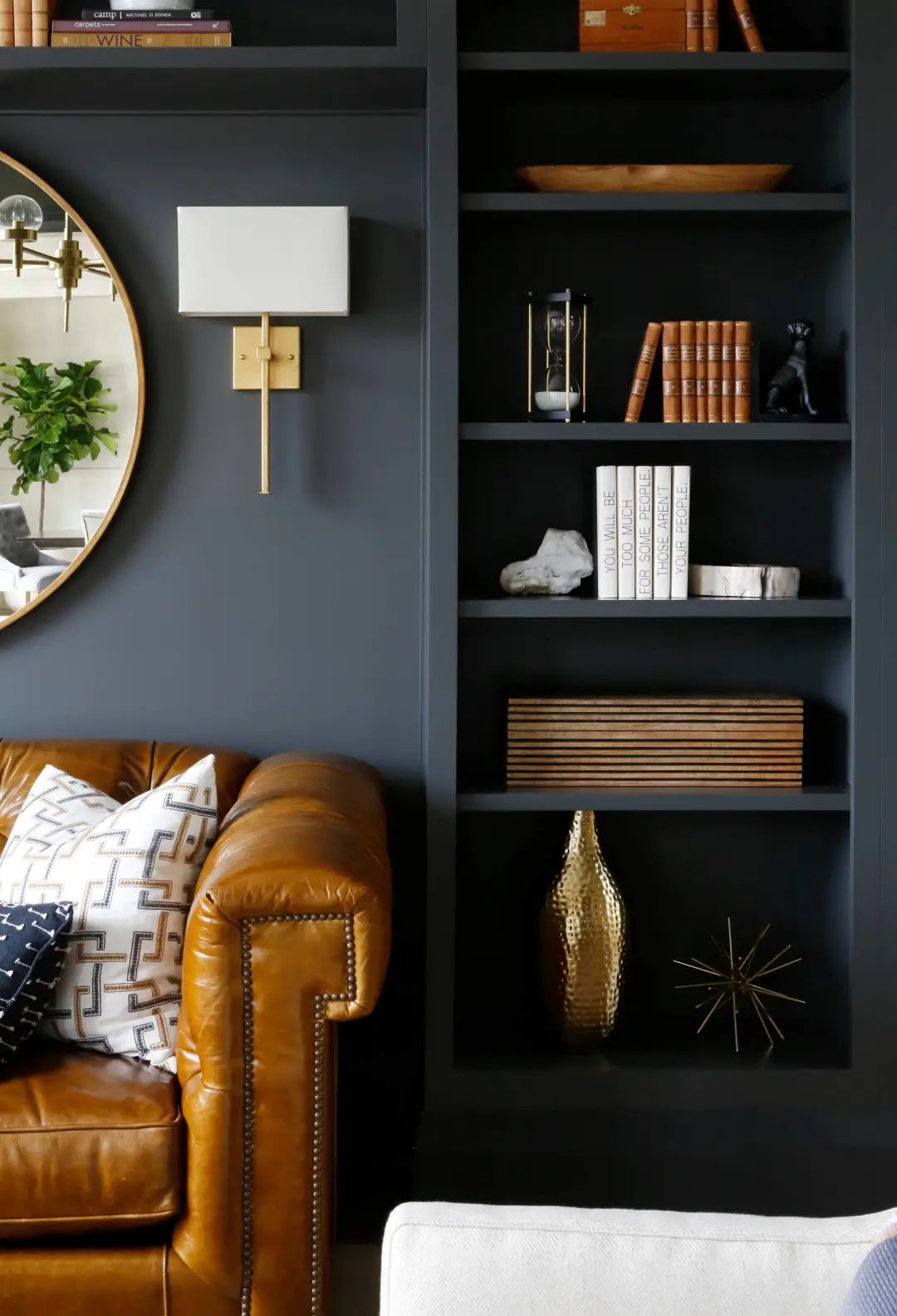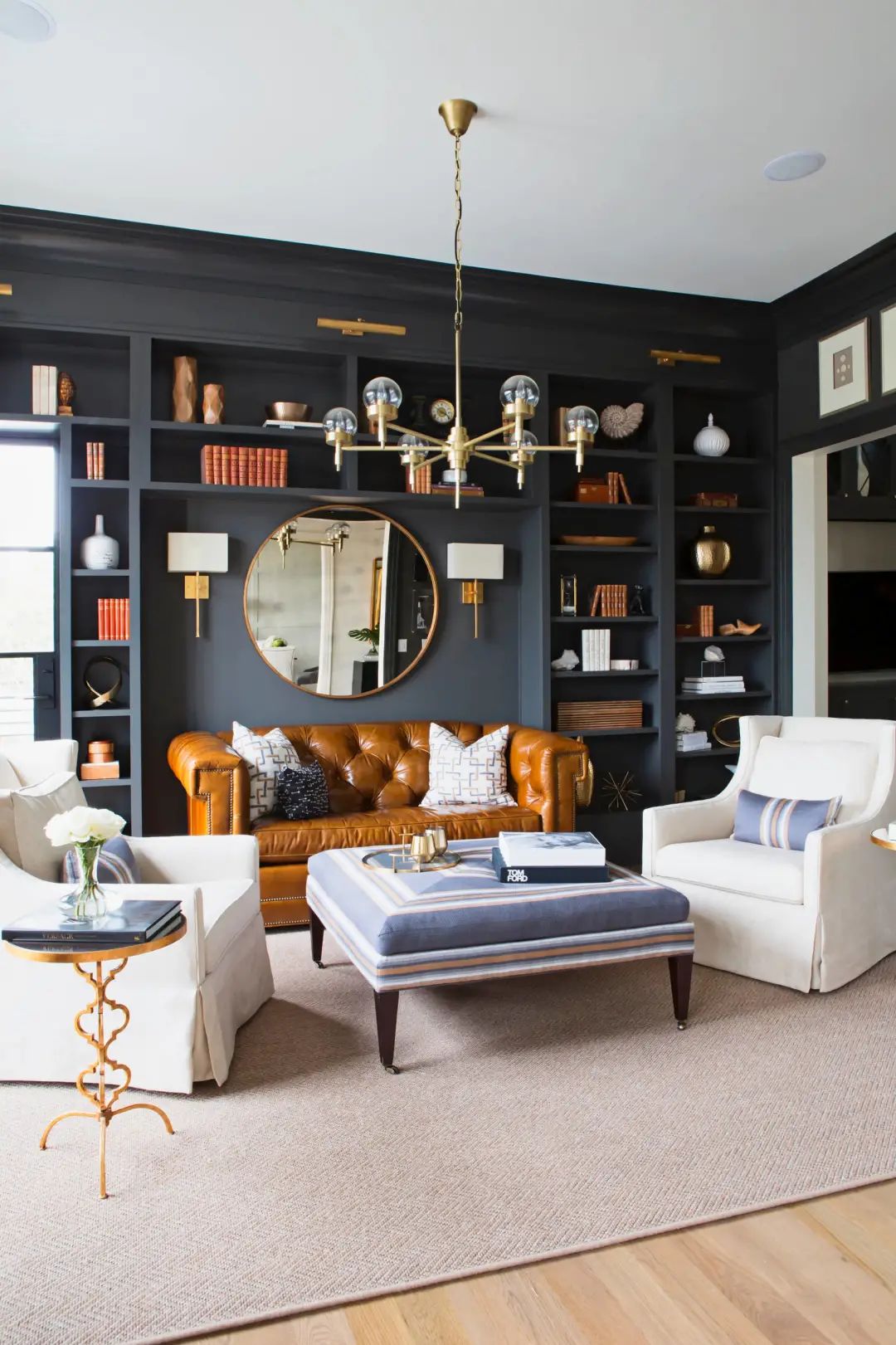 Scene 3 Minimalism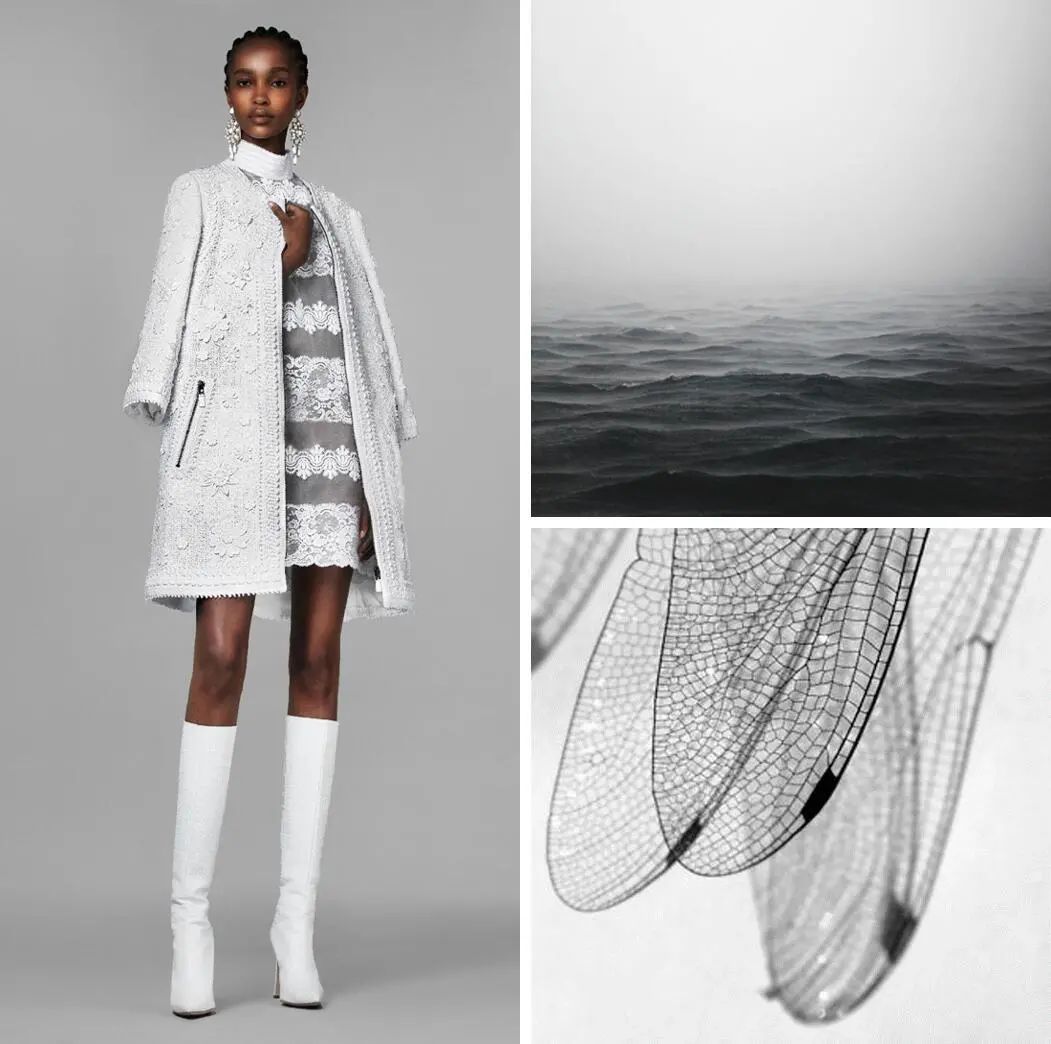 This is a minimalist, modern bathroom. Bright white walls are adorned with glacier gray siding. Floor tile with a solid black geometric pattern in Anthracite Ann Sacks adds charm to the bathroom's surface. It is complemented by a solid black double sink vanity. Silver hardware is accented as a detail in this bathroom, adding a touch of sophistication and elegance.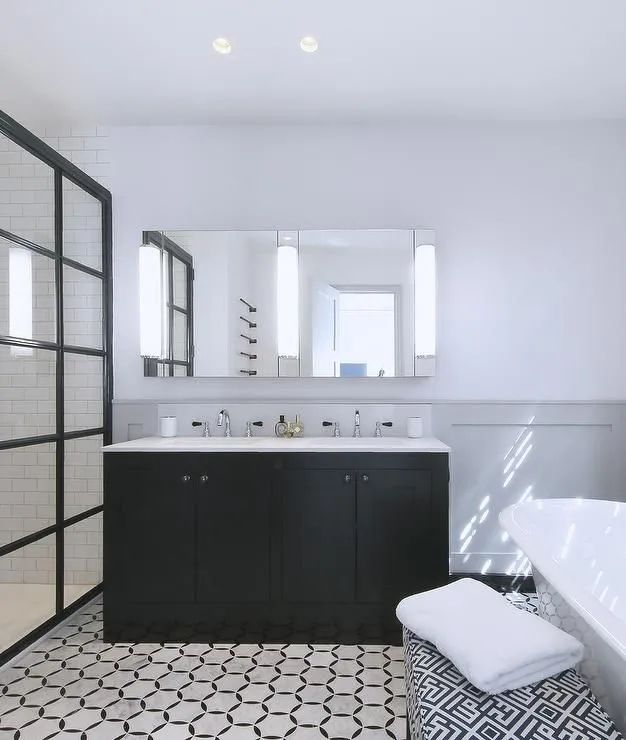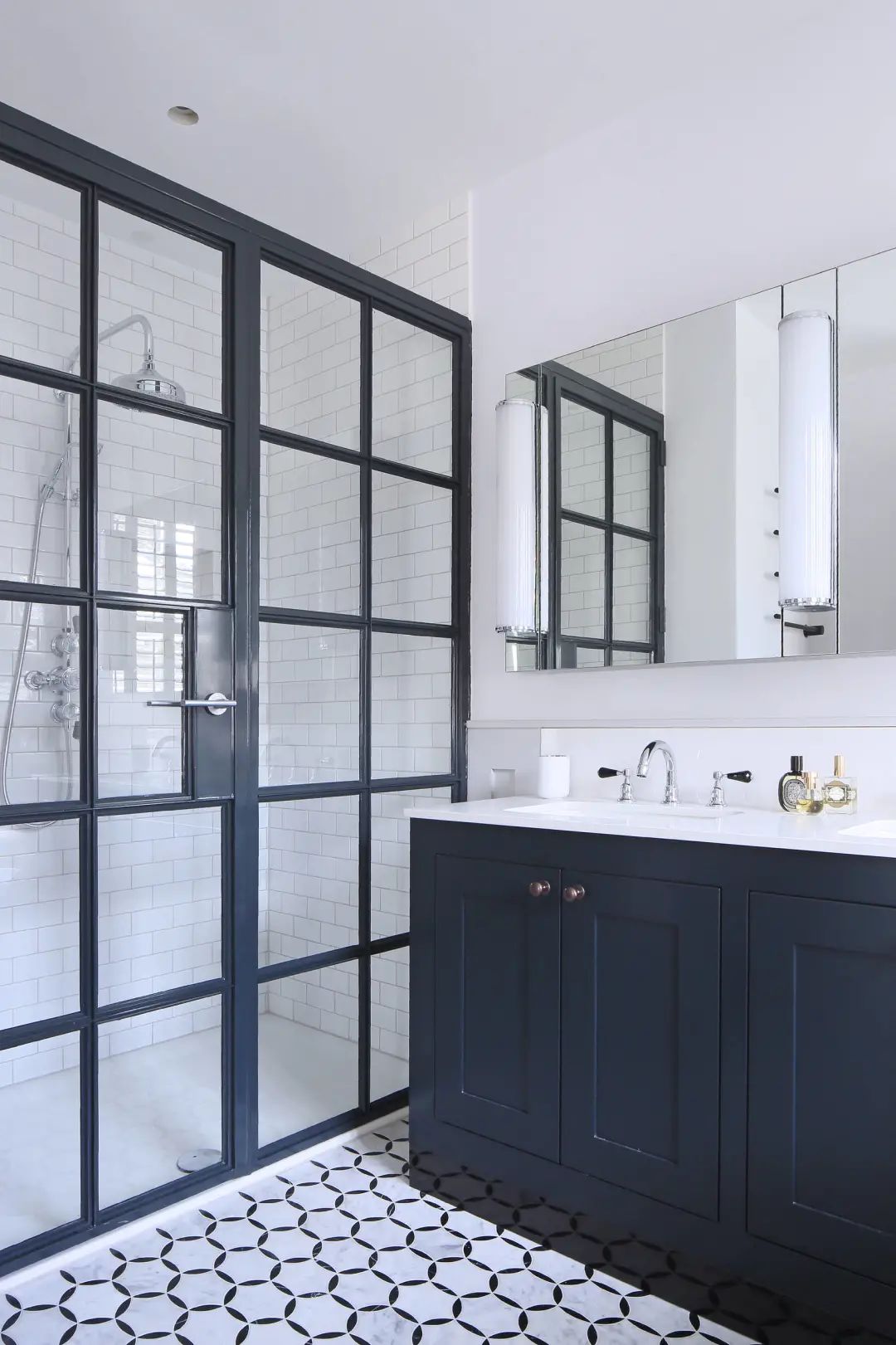 Scene 4 Meditation in class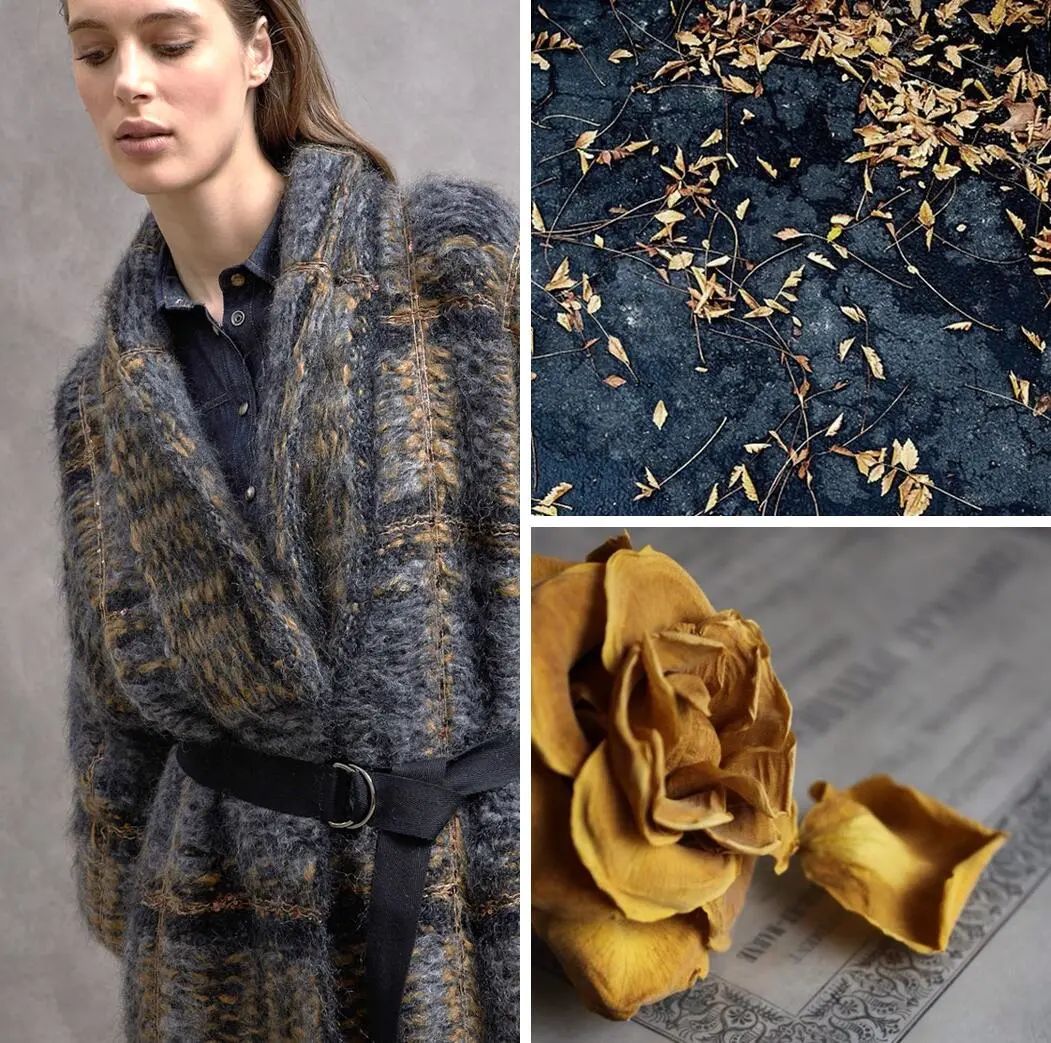 Quiet and restrained, with a bourgeois feel. The plain gray walls are decorated with plastered picture frames, and the smoky gray curtains provide excellent blackout, complementing the plain gray walls to create a very private and quiet space, perfect for sleeping. The light glacier gray carpet makes this gray bedroom more layered and cozy at the same time. The yellow daffodil fabric cushions echo the paintings that adorn the bed.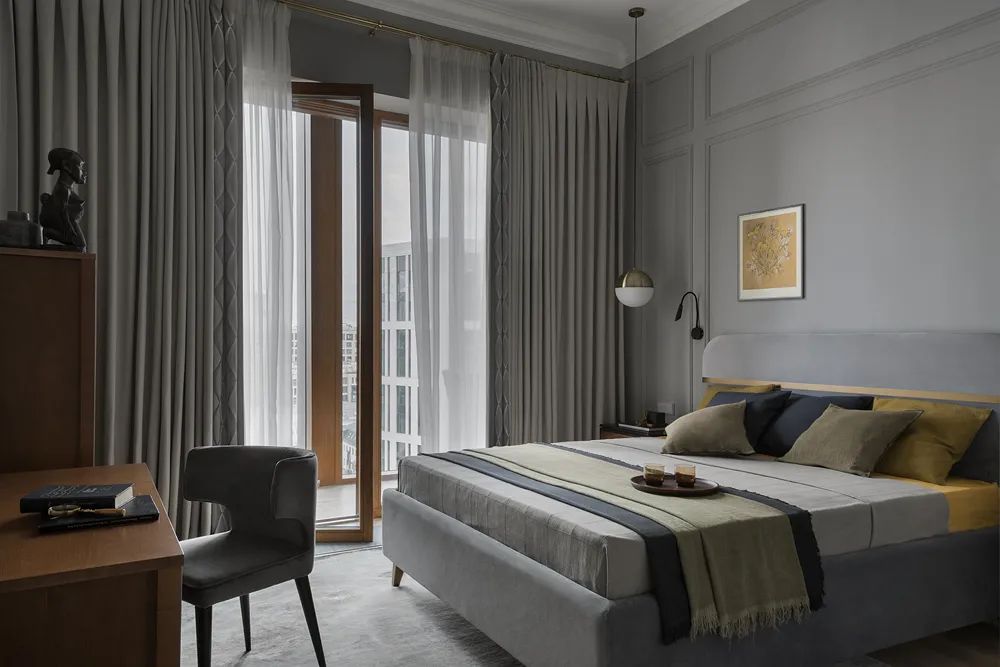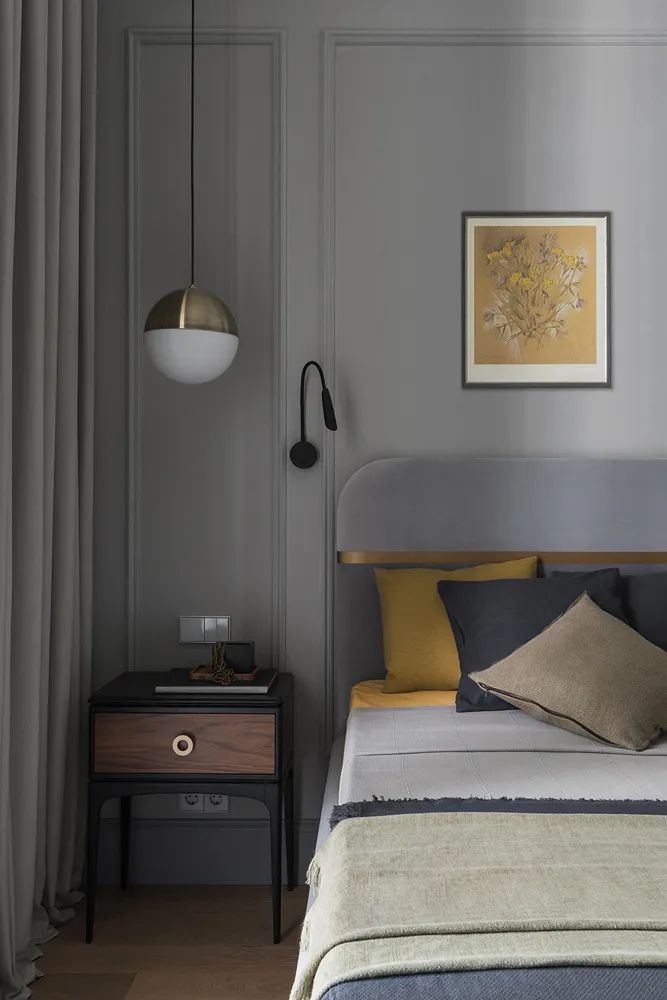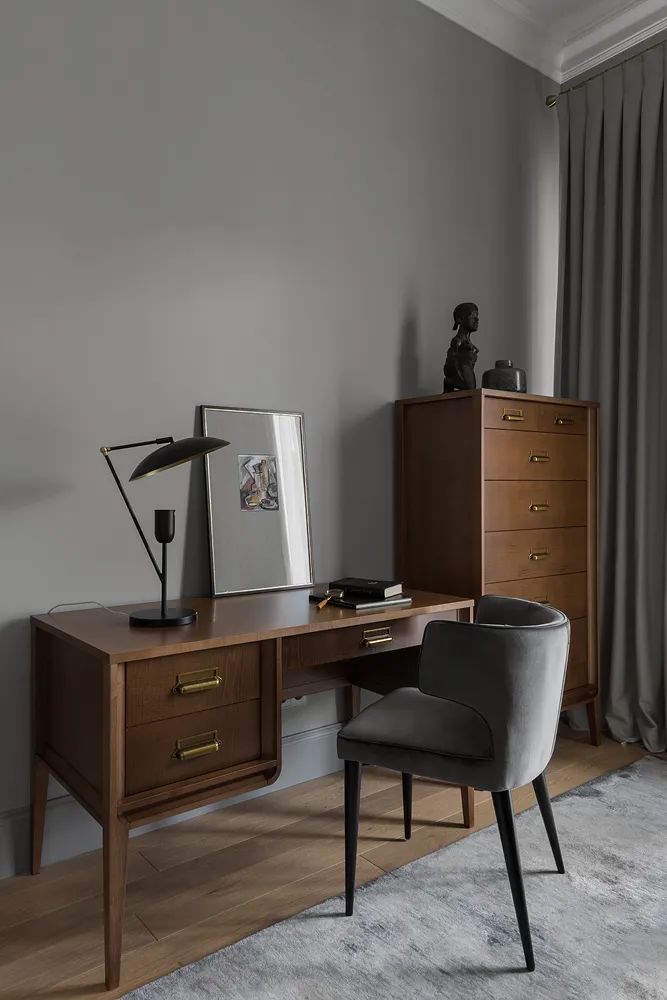 Scene 5 The Mature Gentleman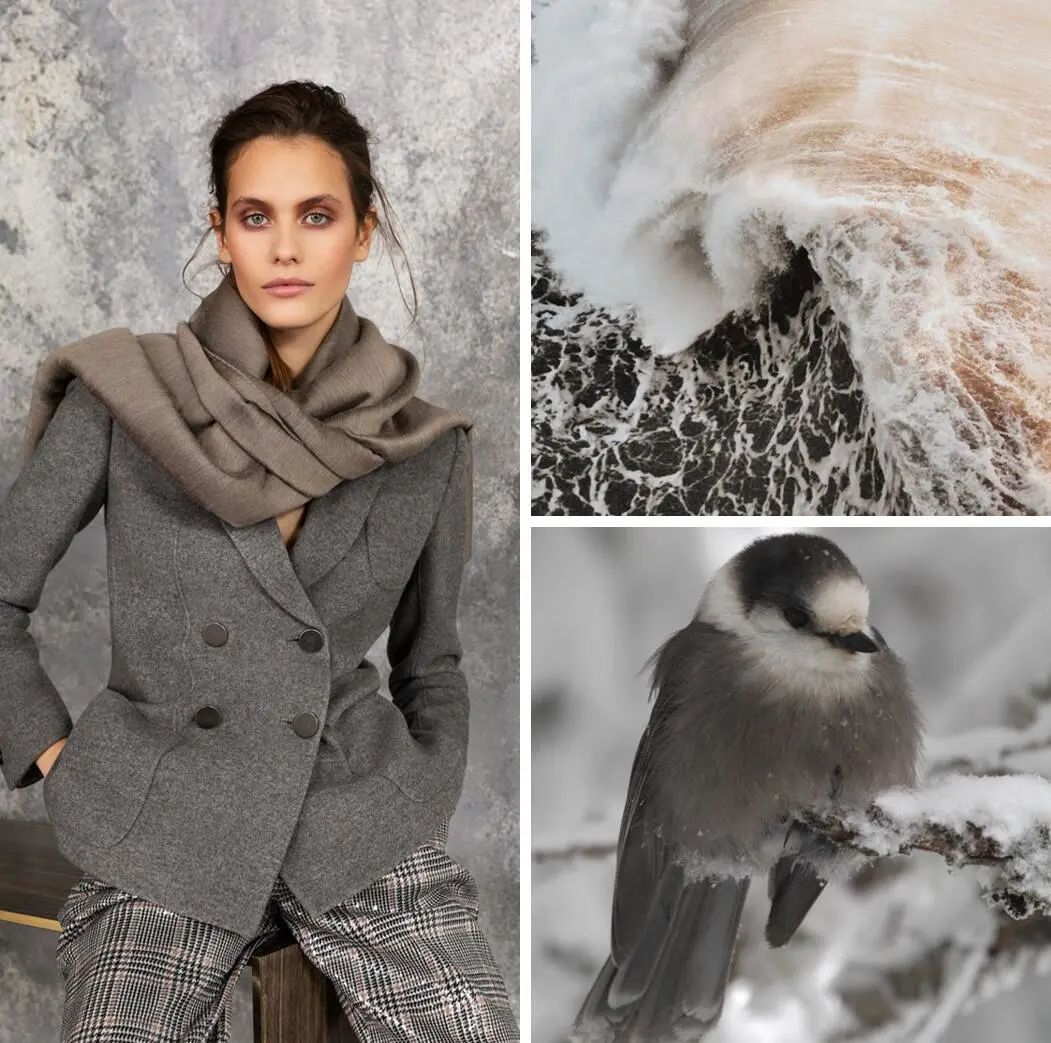 This bedroom made of premium gray and brown perfectly matches giving a stable and reliable feeling, like a mature gentleman. A small soft cotton candy-colored wool rug and a single chair in fog fabric successfully plan a small reading area in the bedroom, fully illustrating that a bedroom is not only for sleeping. The combination of fog and navy blue bedding echoes perfectly in color with the art painting above the bed, sharing a picture of distant mountains and greenery. Although the number of furniture in room