2022 Home Design Flooring Trends to Create the Perfect Foundation
2022 Home Design Flooring Trends to Create the Perfect Foundation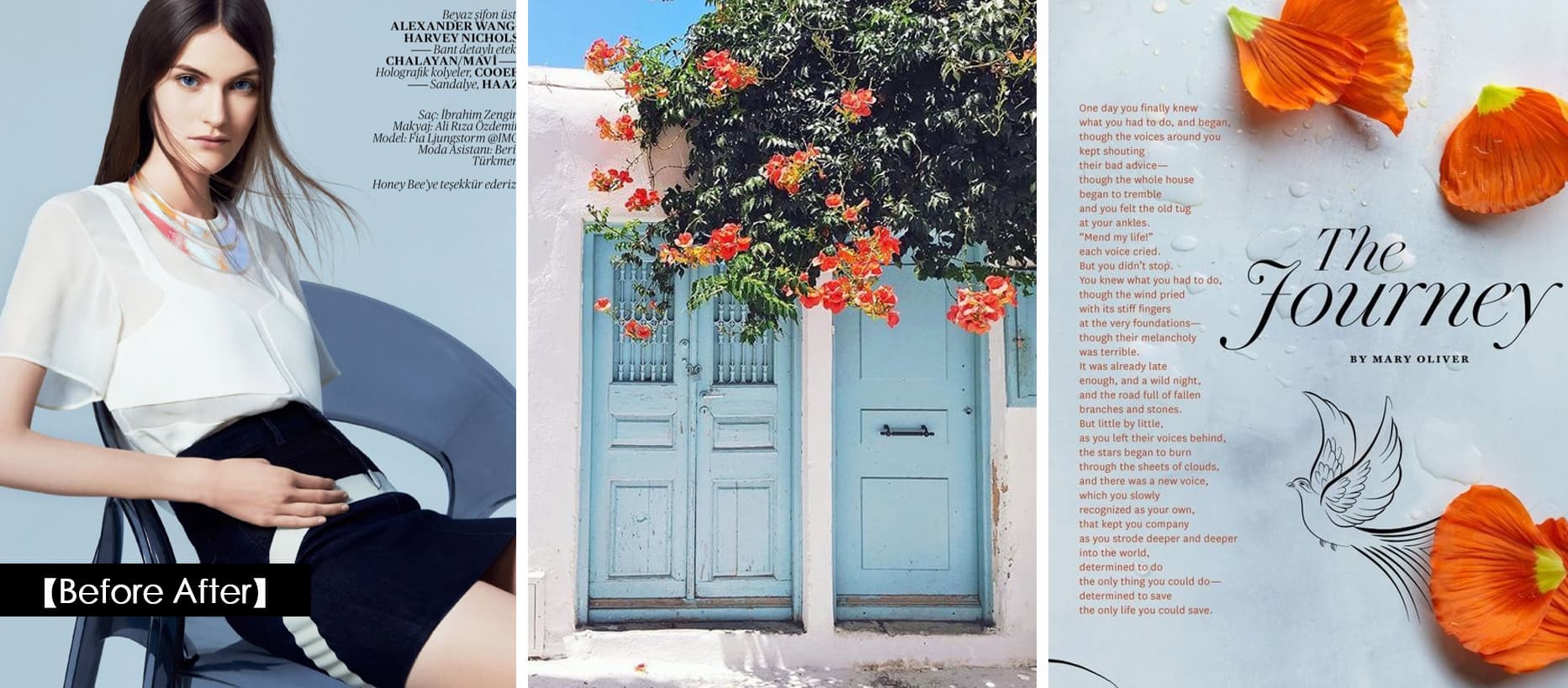 When it comes to flooring, it's important to choose a material that suits your room not only in terms of function, but also in terms of style. There are many options, from laminate to concrete and cork, with countless variations in each category. Needless to say, choosing the right material for your home can be overwhelming. To help narrow it down, we've rounded up the types of flooring and finishes that received the most recognition this year in hopes of helping you.
Brown Tone Flooring
Wood floors in medium to dark brown are starting to gain popularity. While lighter floors are loved for their ability to make spaces feel larger and more open, darker browns have become increasingly popular since the epidemic hit. We're seeing a trend toward more comfortable, nostalgic spaces. Brown flooring adds a cozy visual warmth. It will slow you down. It will be classic. It will never go out of style.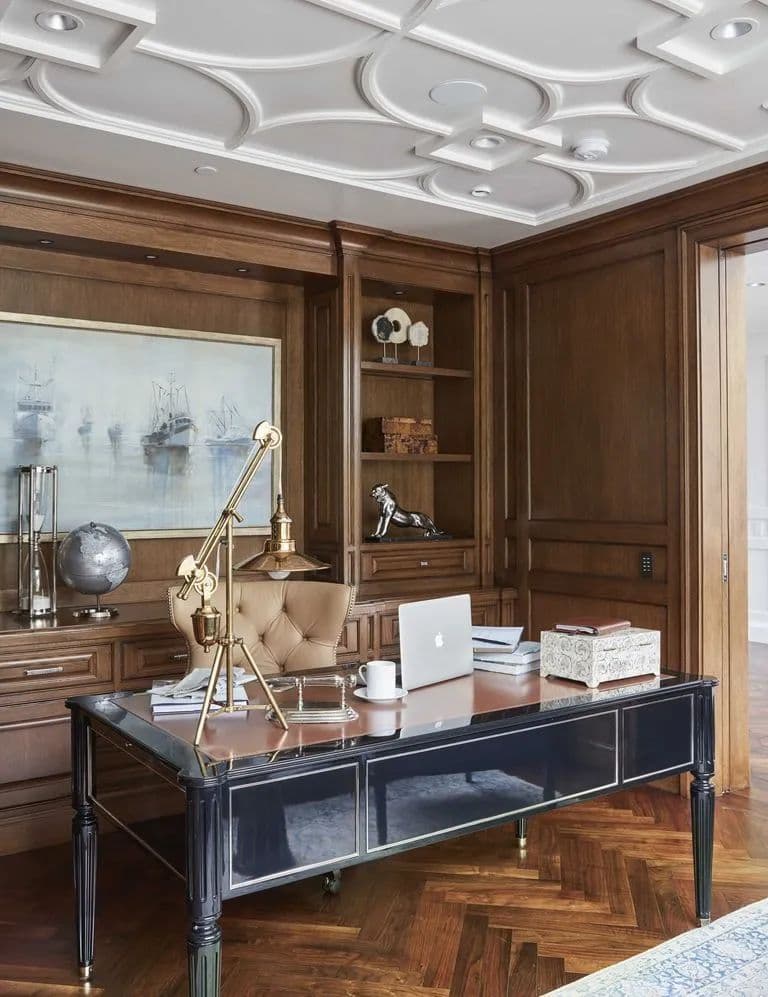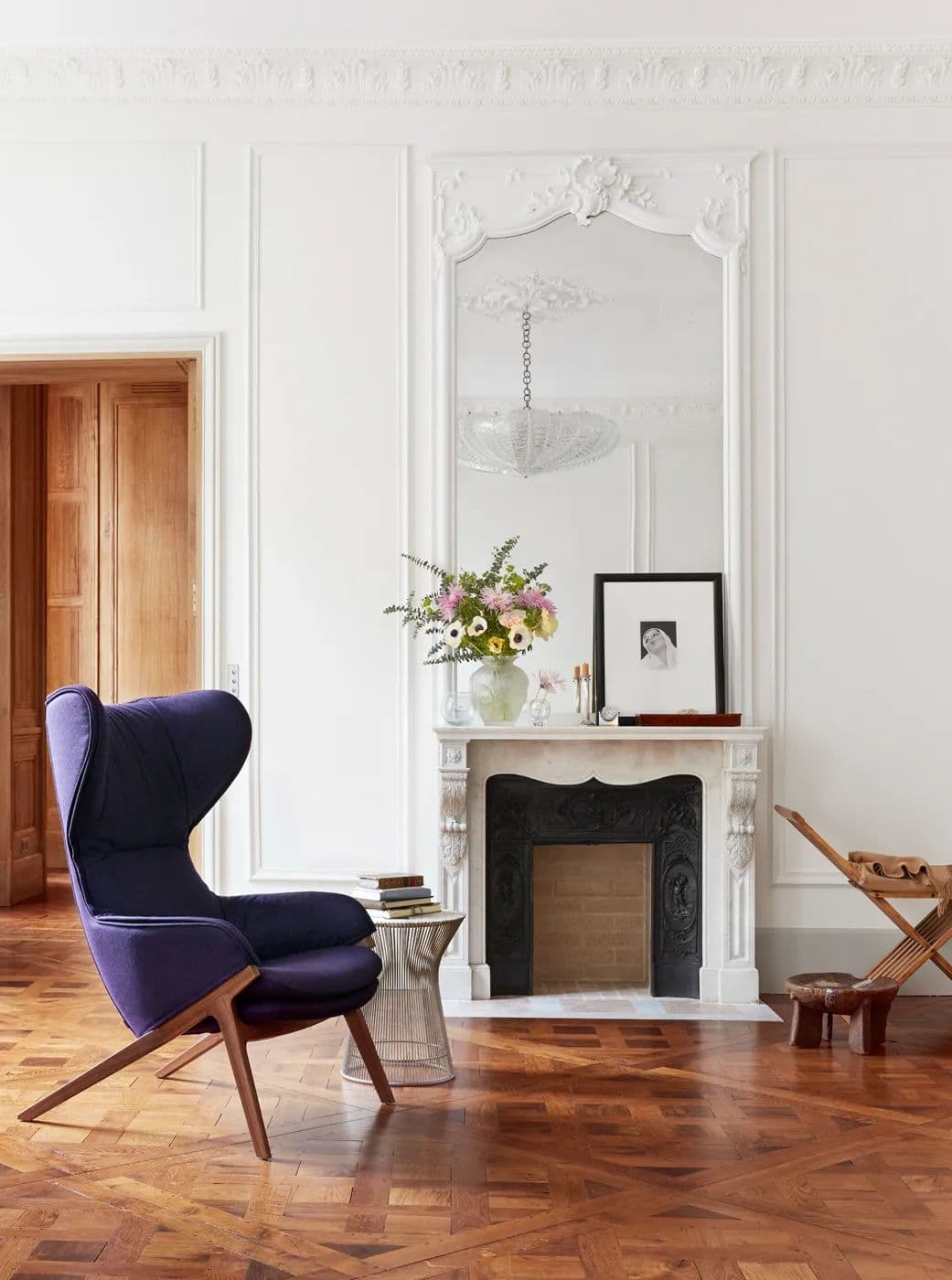 Oversized planks
The extra-wide planks and medium brown tones seen in this bedroom by Los Angeles designer Claire Thomas are among the top flooring trends for 2022. Extra-long and extra-wide planks are all the rage right now. This may be because they create fewer seams, which will produce a cleaner and more cohesive look.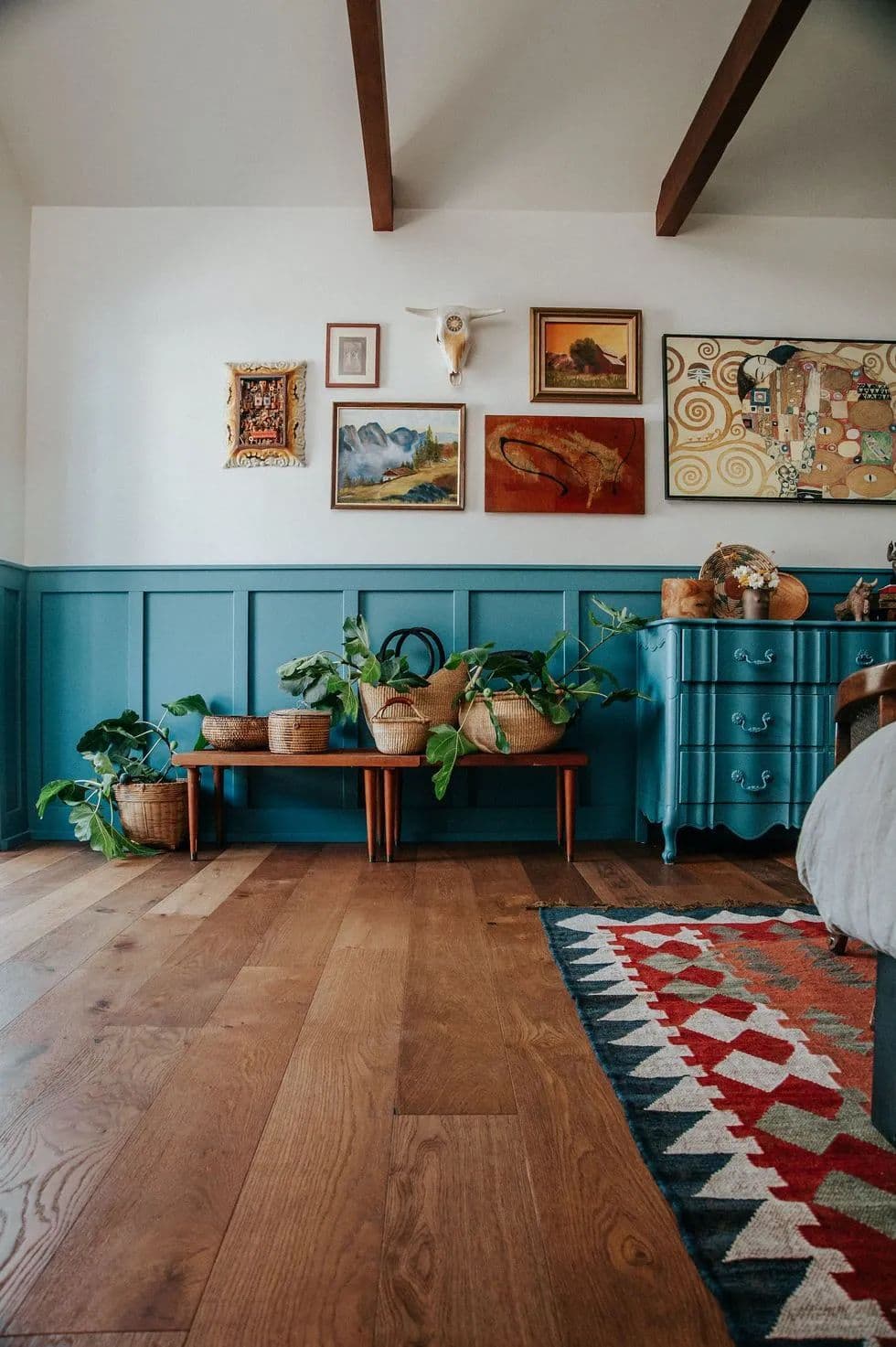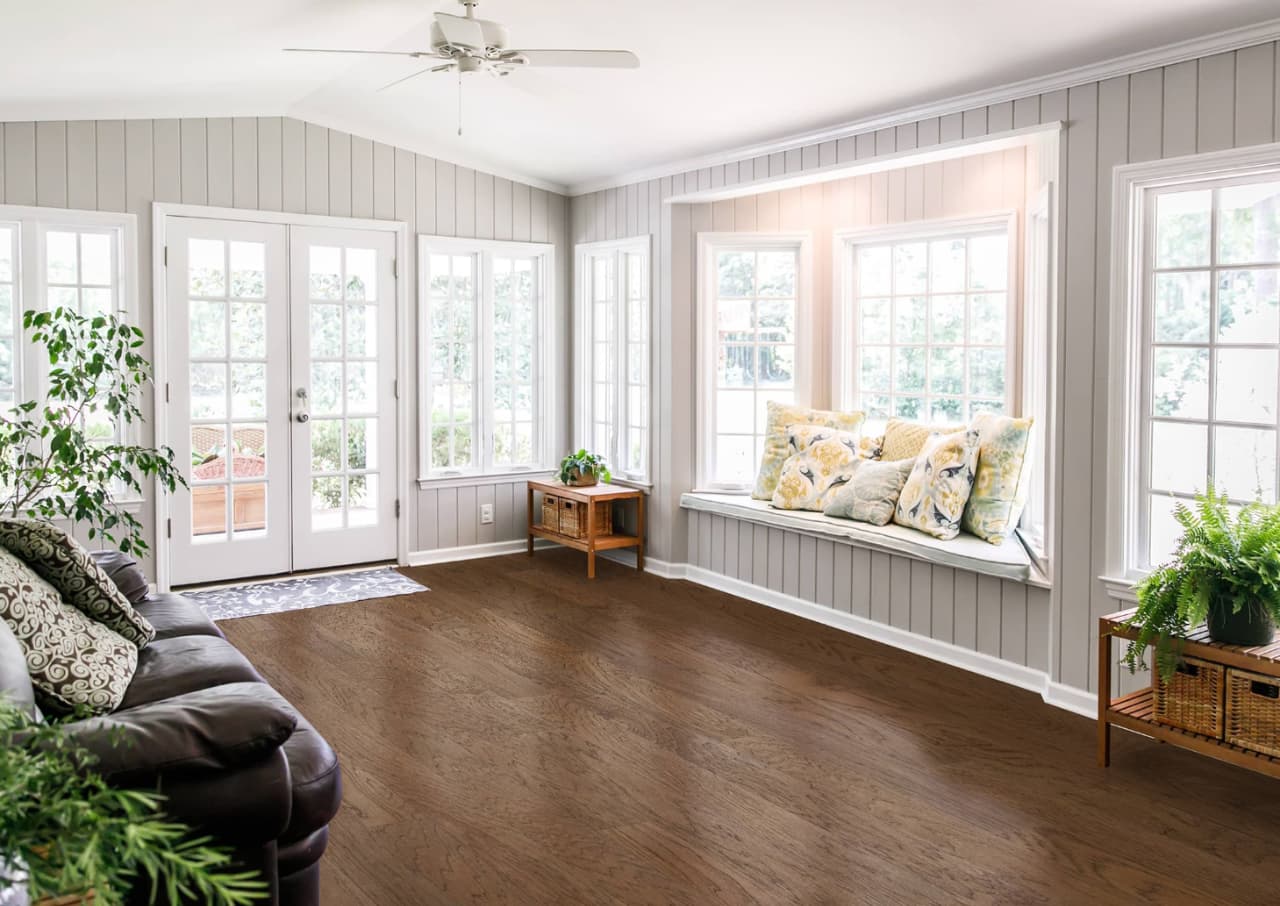 Nature-inspired patterns
Blue tiles add a laid-back look and feel to this bathroom designed by Maria Crosby. Nature-inspired floor tiles are all the rage right now. Patterns featuring whimsical florals and organic shapes can help soften the design, while coastal-inspired blues and greens immediately bring the essence of water and plants into a fresh, ambient space.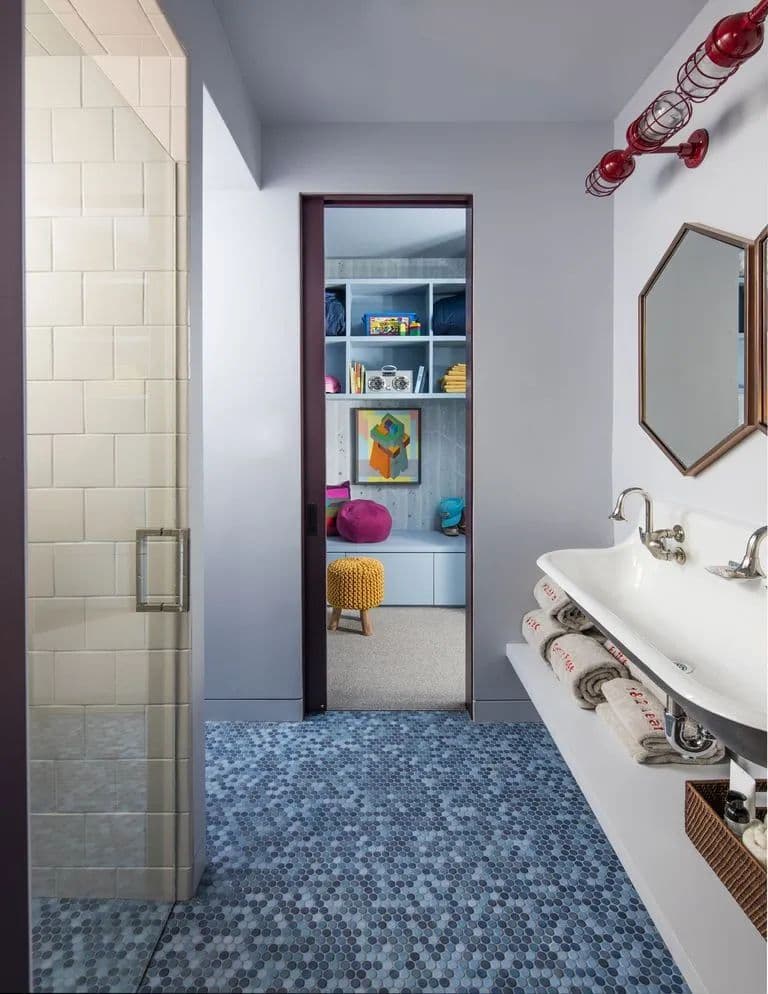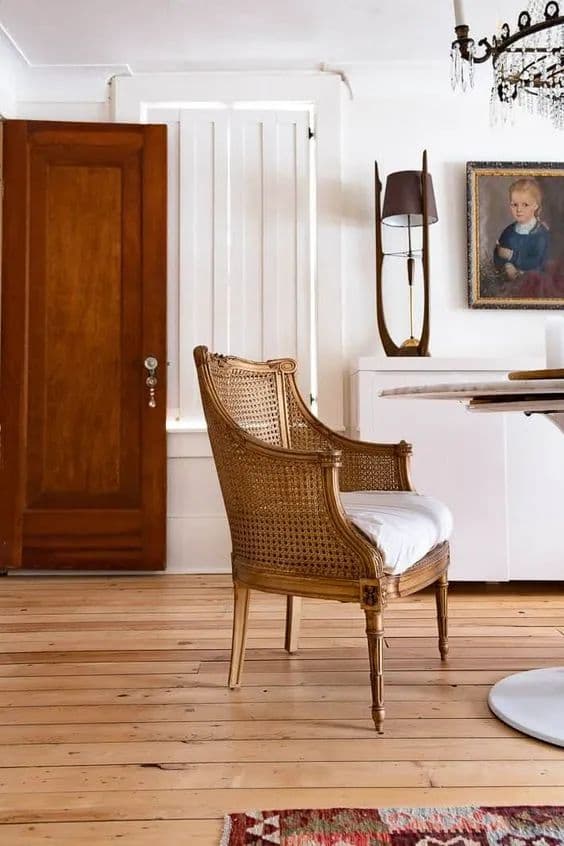 Oiled finishes
One trend we've seen this year is homeowners embracing oiled flooring, and up until now, the flooring industry has focused on creating indestructible products coated with multiple layers of protection to give the finished product a more artificial look. Oiled floors are the antithesis of that artificial feel; they look and feel natural. The larger trend is an extension of the move toward oiled floors as more and more homeowners are beginning to favor imperfect materials from nature over synthetic materials.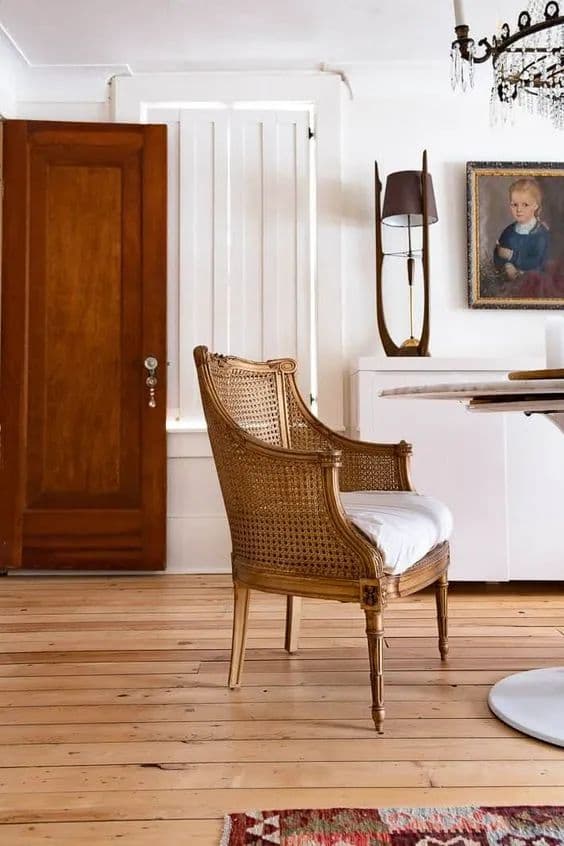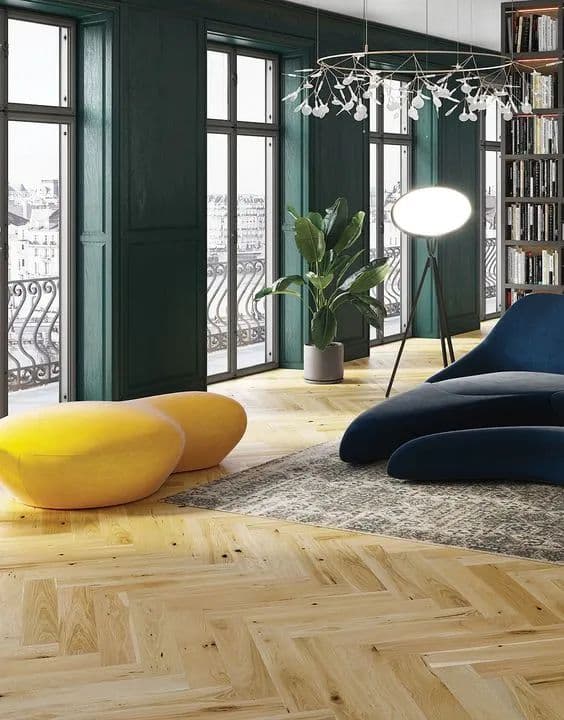 White Oak
Herringbone white oak shines in this suite. Hardwood flooring is always in high demand, but one type that has proven to be in unusually high demand is white oak. Its color is beautiful, and this perfect wood is the perfect canvas for applying a variety of colors and sheens.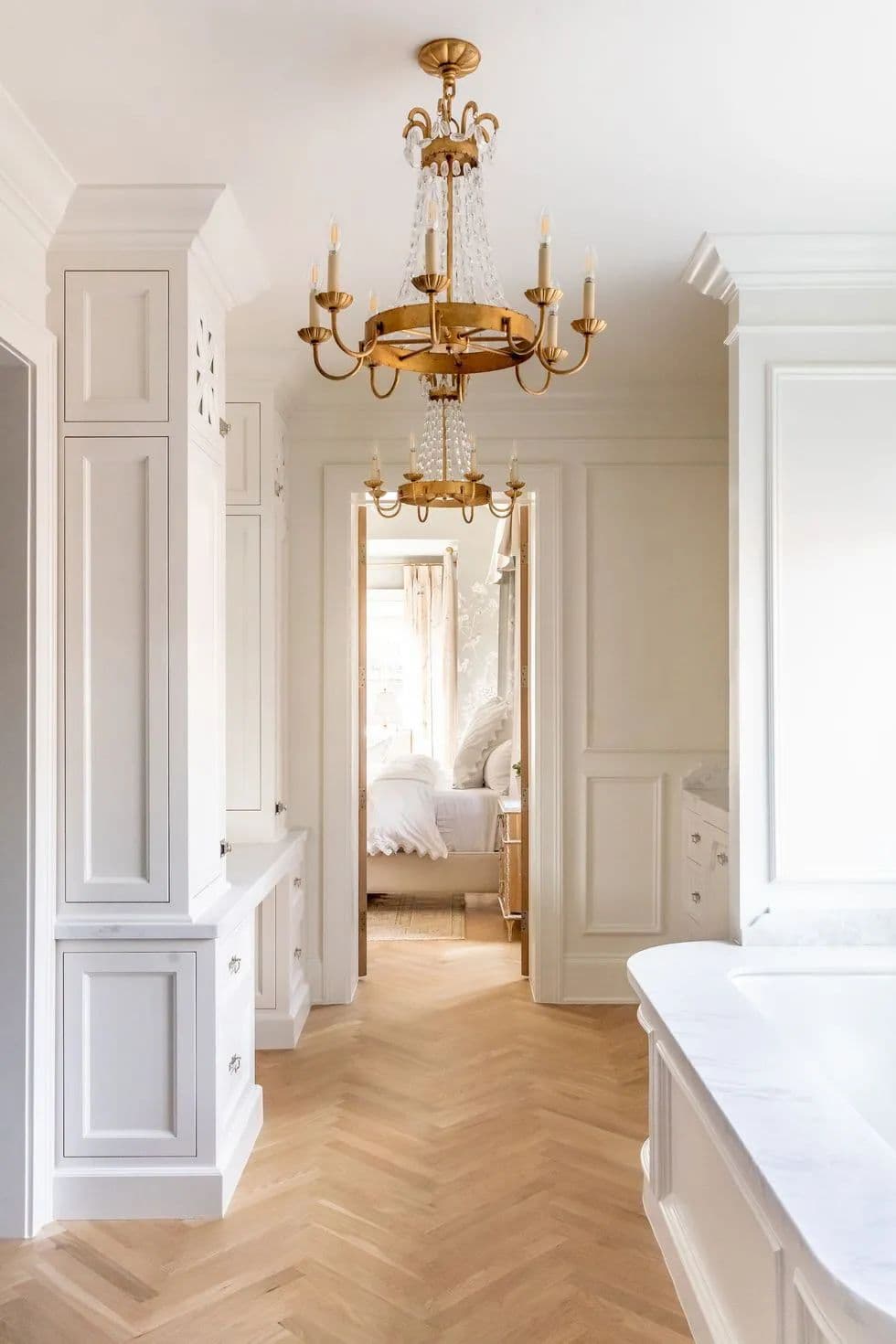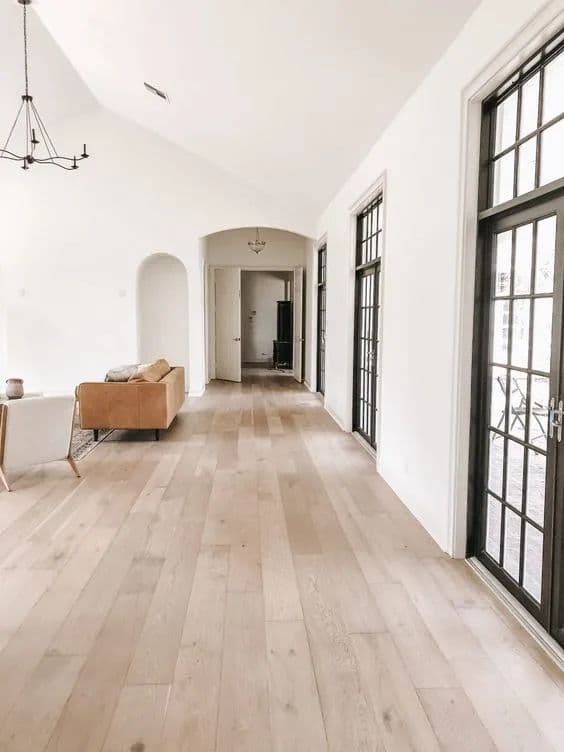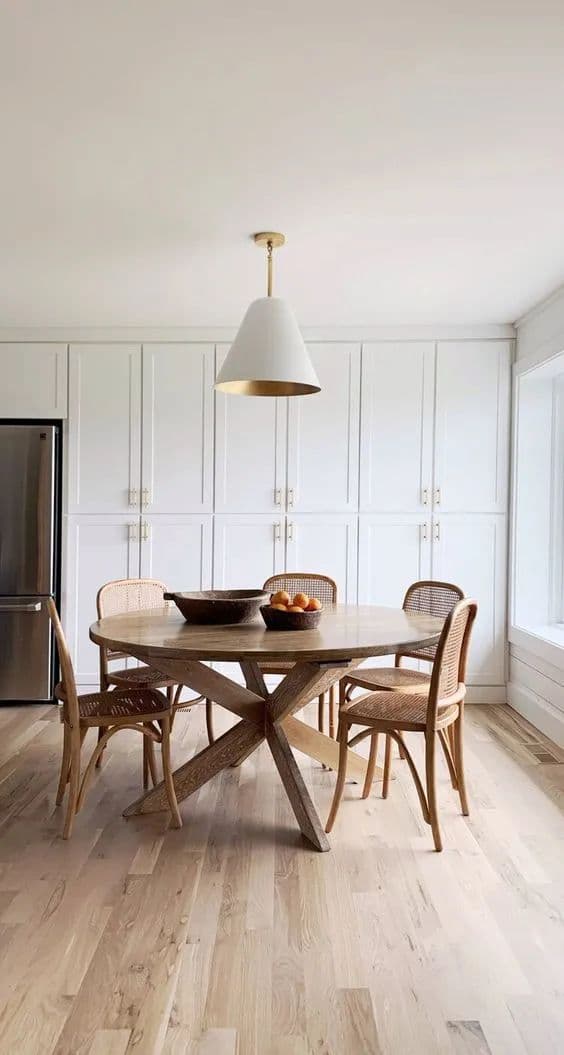 Super Matte Finishes
Designer Jill Howard chose a matte finish for the pine floors in this cozy bedroom in South Carolina. More and more homeowners seem to be gravitating toward very low-gloss wood protective coatings. Ultra-matte floors are becoming more popular now that they feel more natural underfoot and look more interesting.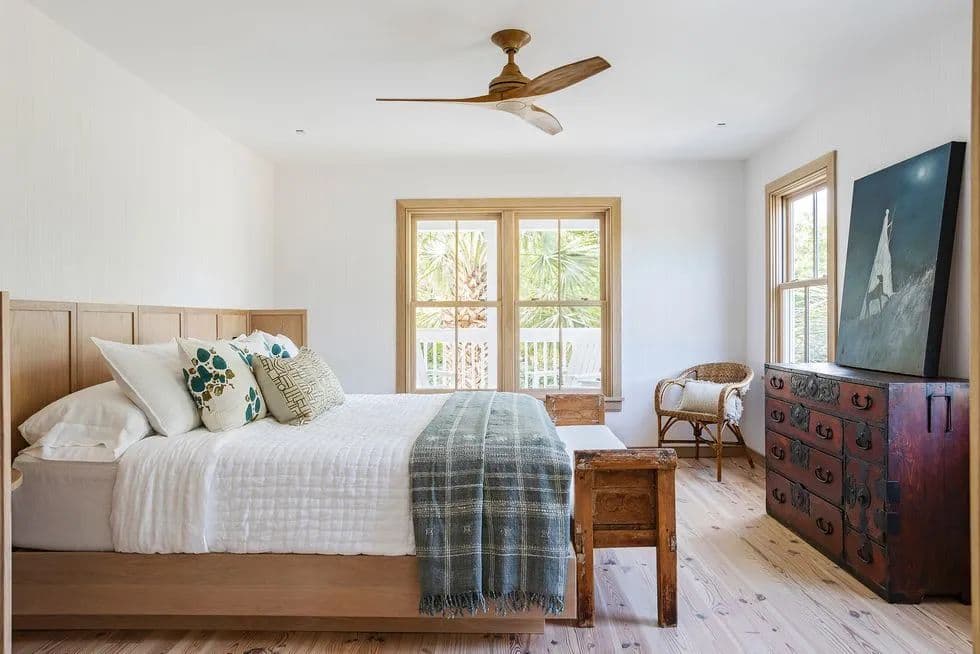 Pattern Customization
Patterned flooring is often used to add visual interest to high-traffic areas of the home, such as hallways and foyers. But lately, it's been seen taking over more formal spaces, such as living and dining rooms.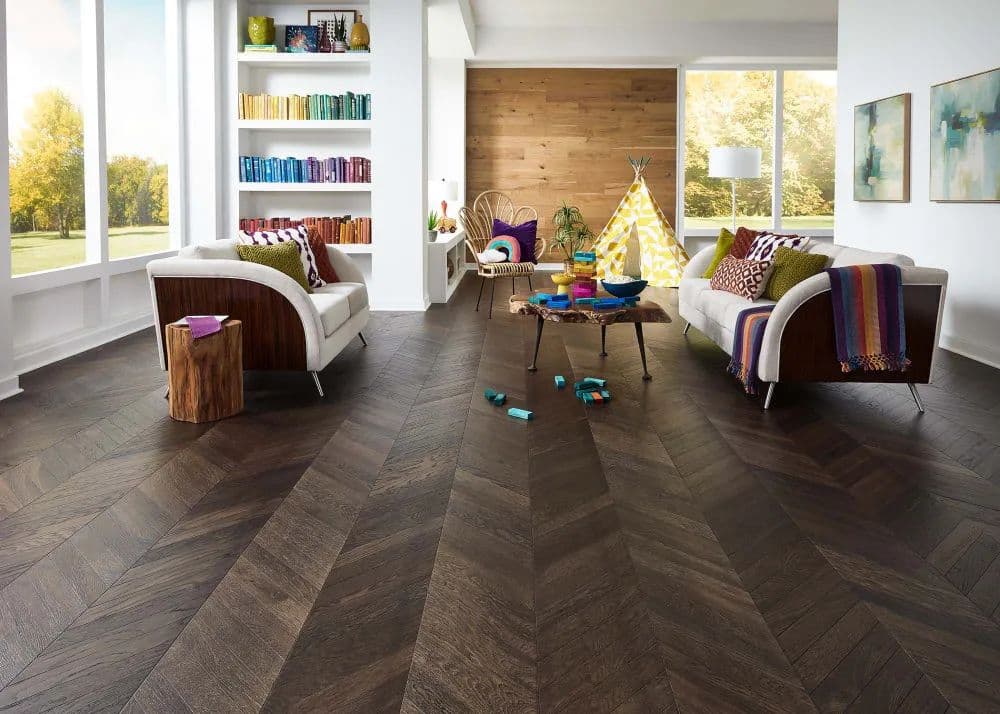 Custom flooring patterns are a big trend we're seeing, from unique designs in circles to one-of-a-kind checkerboard patterns in a mix of colors or materials.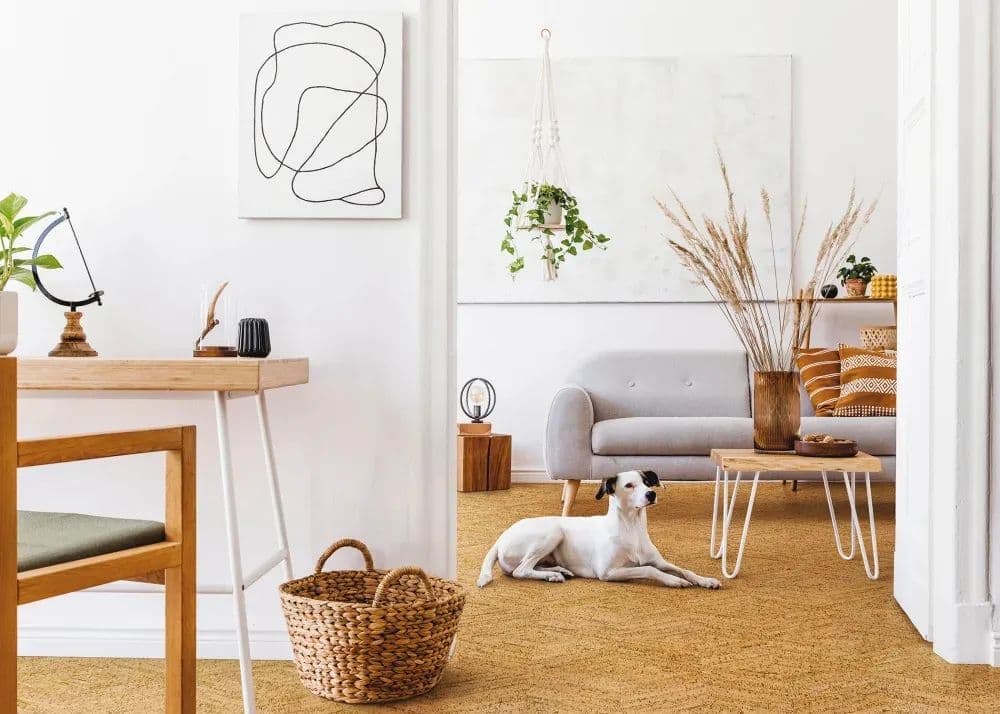 Carpet tiles
Carpet tiles can add a splash of color to a space. Also known as modular carpets, they offer a great way to add style to a space without having to use other decorations. They're also easy to clean: if a rug gets dirty, you can easily pick it up and clean it yourself!